Notable Self-Published Authors
To many, self-publishing and commercial success don't typically go hand in hand. In the past, it has been derogatorily nicknamed 'vanity publishing' and it's widely assumed that authors who self-publish achieve little to no success. Well, what if we told you that there are several self-published Authors who have achieved significant commercial success? There are lots of classic examples like Edgar Allen Poe, e.e. cummings, Marcel Proust, Beatrix Potter, and Stephen King…but there are also several modern-day examples. Here's a list of some recent famous authors who began their journey with self-publishing:

1)
Inheritance Cycle
: Christopher Paolini
This young adult fantasy series began with 15 year old Christopher Paolini. He originally self-published his first book, Eragon, under his parent's small publishing company and spent one year touring to promote the book. In came Carl Hiaasen, who discovered the book and had it republished by Alfred A. Knopf. Once re-published, the book sold over one million copies in the first five months and the series, now known as the Inheritance Cycle Series, has now sold over 33.5 million copies worldwide.

2)
The Martian
: Andy Weir 
After conducting research and becoming fully aware of the market, Andy Weir gave up on his dream of publishing his book traditionally. Rather than attempt to shop the book around to traditional publishers, he instead decided to post chapters of the novel on a blog page. Much to his surprise, the chapters gained a fanbase and people started asking him to publish it as an ebook. He did just that and the book almost immediately became a #1 Amazon bestseller.
That was when Weir caught the attention of traditional publishers and, all within one week, Weir signed dual multi-million dollar book and movie deals with Crown Publishing and Twentieth Century Fox. His book went on to sell over three million copies and the Oscar-nominated movie adaptation grossed $630 million worldwide.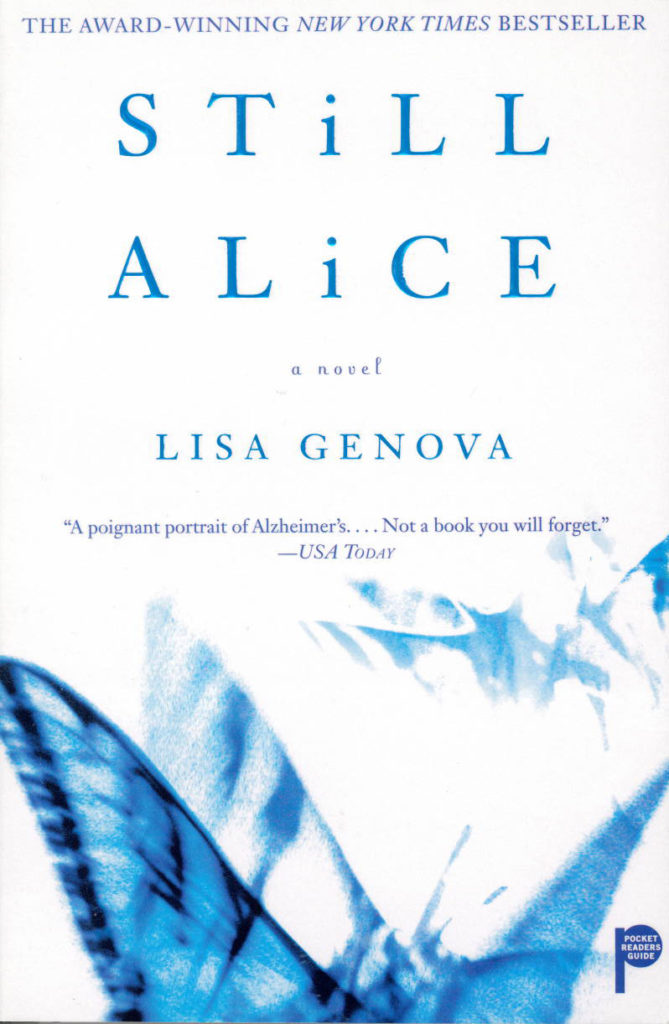 3)
Still Alice
: Lisa Genova
Lisa Genova was attending grad school when her grandmother was diagnosed with advanced Alzheimer's. This tragedy became the inspiration for the book Still Alice, which follows a Harvard professor who is diagnosed with early onset Alzheimer's. Genova made the decision to self-publish back in 2007, after she was rejected by every commercial publisher to which she pitched her manuscript.
After gaining readers and popularity around the world, Simon & Schuster picked up the book and republished it in 2009. Today, the book has even been adapted into an Oscar-winning film starring Julianne Moore.
4)
Fifty Shades of Grey
: E.L. James
Possibly the most well-known modern self-publishing success story is that of E.L. James and the Fifty Shades of Grey series. She first self-published the series back in 2011 and, though it had mixed critical reviews, it quickly became an international bestseller. Now, the series has sold over 100 million copies worldwide and it holds the record for fastest selling paperback.
5)
My Blood Approves:
Amanda Hocking
Amanda Hocking began as another Author who went through a long series of commercial publishing failure. By 2010, she had written a total of 17 novels, all of which had been rejected by commercial publishers. She decided to self-publish one of her books, My Blood Approves. She started to see success fairly quickly, so she published three more books in the series. She has now signed deals with traditional publishers in both the U.S. and U.K. and made millions selling her books.

6)
The New World Series:
Jennifer Wilson
You've probably seen these gorgeous covers at your local Barnes & Noble, but this series actually started off through self-publishing. Similarly to the previous authors, Wilson's series gained recognition through self-publishing alone and was re-published in the fall of 2015 by Oftomes Publishing. Having found great success, Wilson is now eager to share her story and advice for people who hope to achieve success through self-publishing.
In an interview with Wild Mind Creative, she advised, "If you choose to self-publish, make it the best version of your book you possibly can. Put together a Beta Group to help with spelling, grammar and storyline. (Friends and family are great, plus they will usually do it for a pizza and wine night.) Hire an editor, cover designer and format the interior of your book. These little things will go a long way. Many of my initial fans read the books strictly based on the cover design, remember that first impression is SO important."
There are several more examples, these are just the most widely-known. If this list should tell you anything, it's this: just because your book is self-published, doesn't mean it can't be successful. It doesn't always happen, there's no denying that. But if your work has merit and you put in the marketing legwork, you, too, could see your book on the shelves. And maybe even on the big screen.