Here at Dorrance, we know how hard writing can be.
Sometimes you have an idea for a book, but you can't find the time to bring it to life. Or maybe you have nagging doubts about what you've written, and you need a second opinion.
No matter why you're struggling, a Dorrance Writing Coach can help! When you purchase a block of consultation hours, you'll be introduced to a writing coach that's right for you. Here's how it works.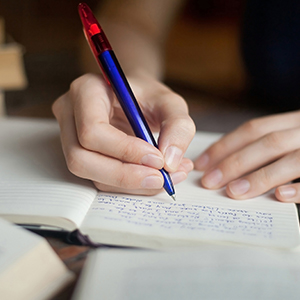 Set Aside Time
Purchase a block of consultation hours that you can use to work with your writing coach.
Your coach will use your block of hours to guide you through the writing process. They'll help you stay focused, avoid time-consuming mistakes, provide content advice and – most importantly – help you to get your book written.
Meet Your Writing Coach
Think of them as your literary personal trainer.
Your writing coach can consult with you via phone, Skype, or email. All of our Coaches have a minimum of a Bachelor of Arts in English or Creative Writing, so you can trust in your Coach's expertise.
Make Weekly Appointments
Submit your work to your coach for review.
You and your Coach will discuss anything and everything related to your book, including its structure, your writing style, and how to keep on track. Your Coach will review your material as you write it and provide substantive critiques and suggestions on your work.