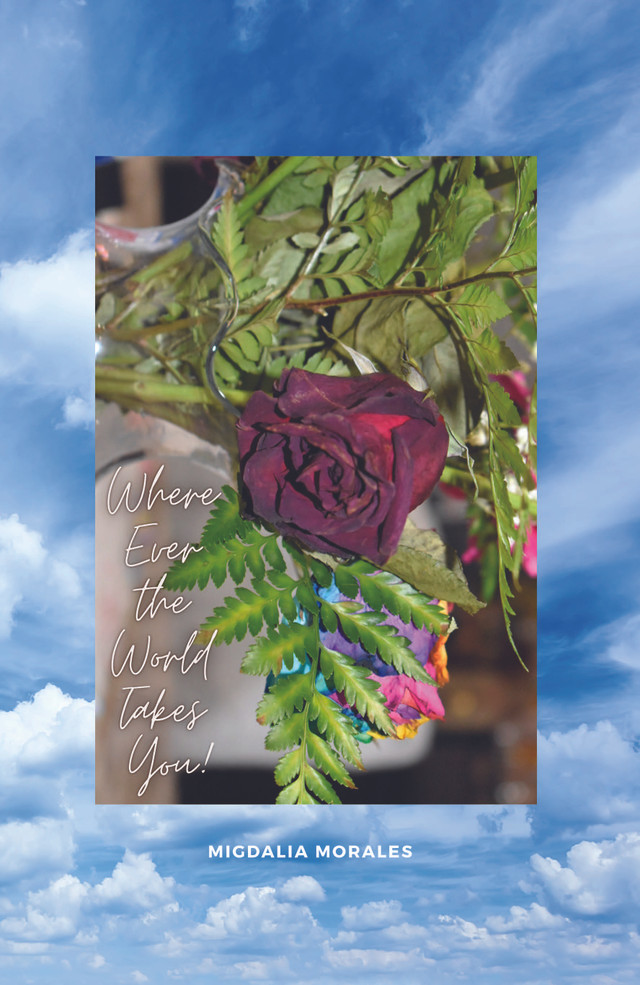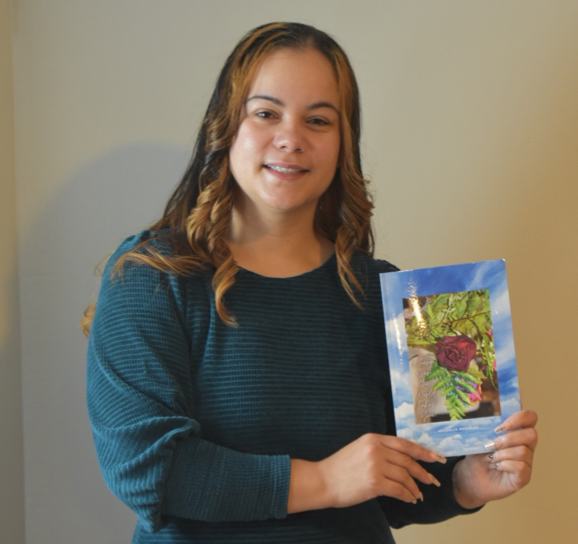 "I am happy to announce that I have published my first book with Dorrance Publishing. I have had an amazing experience with Dorrance. Every step of the way there was a team of experts with great communication skills, fast and reliable responses when needed. I was always kept up to date where the process of my book was. This has been an amazing experience and I look forward to continuing my work with them. " (September 19th, 2022)
---
Migdalia Morales
Where Ever the World Takes You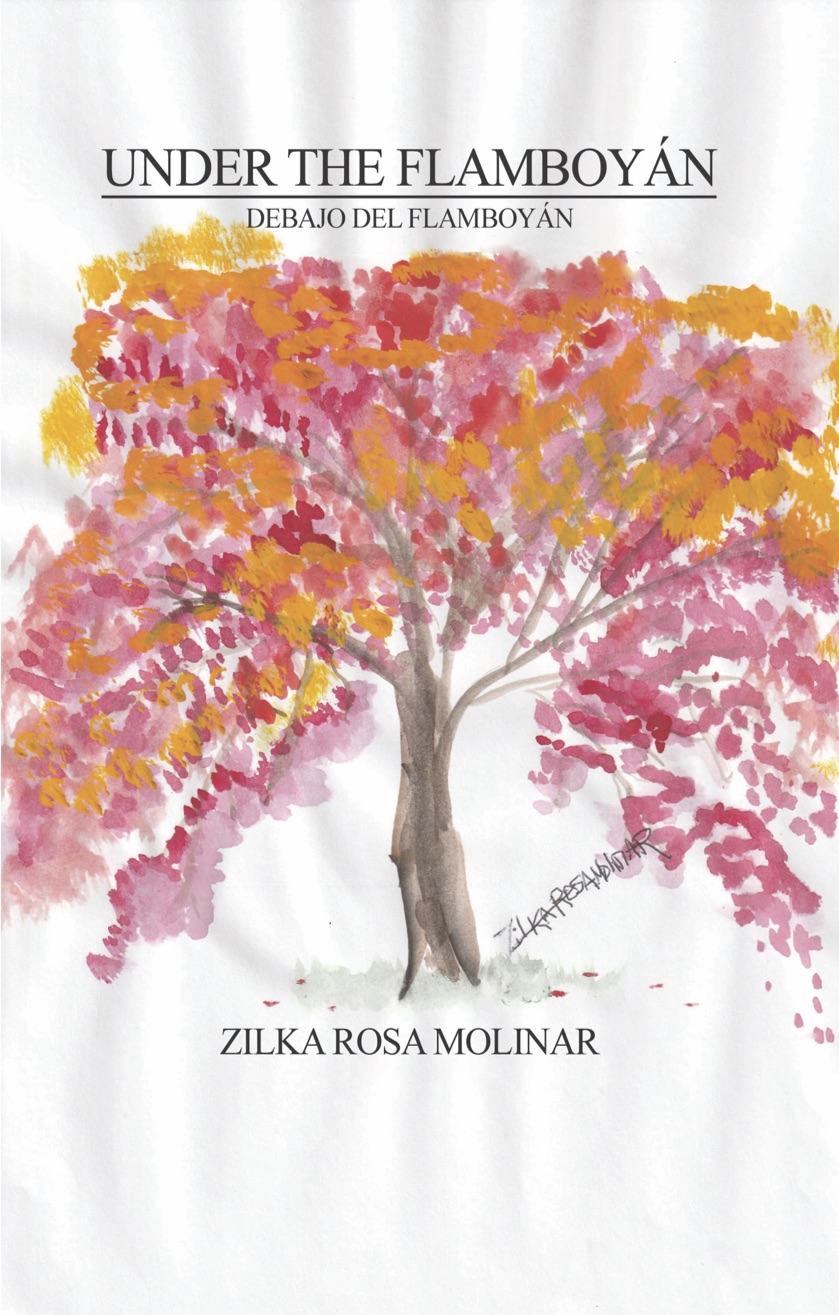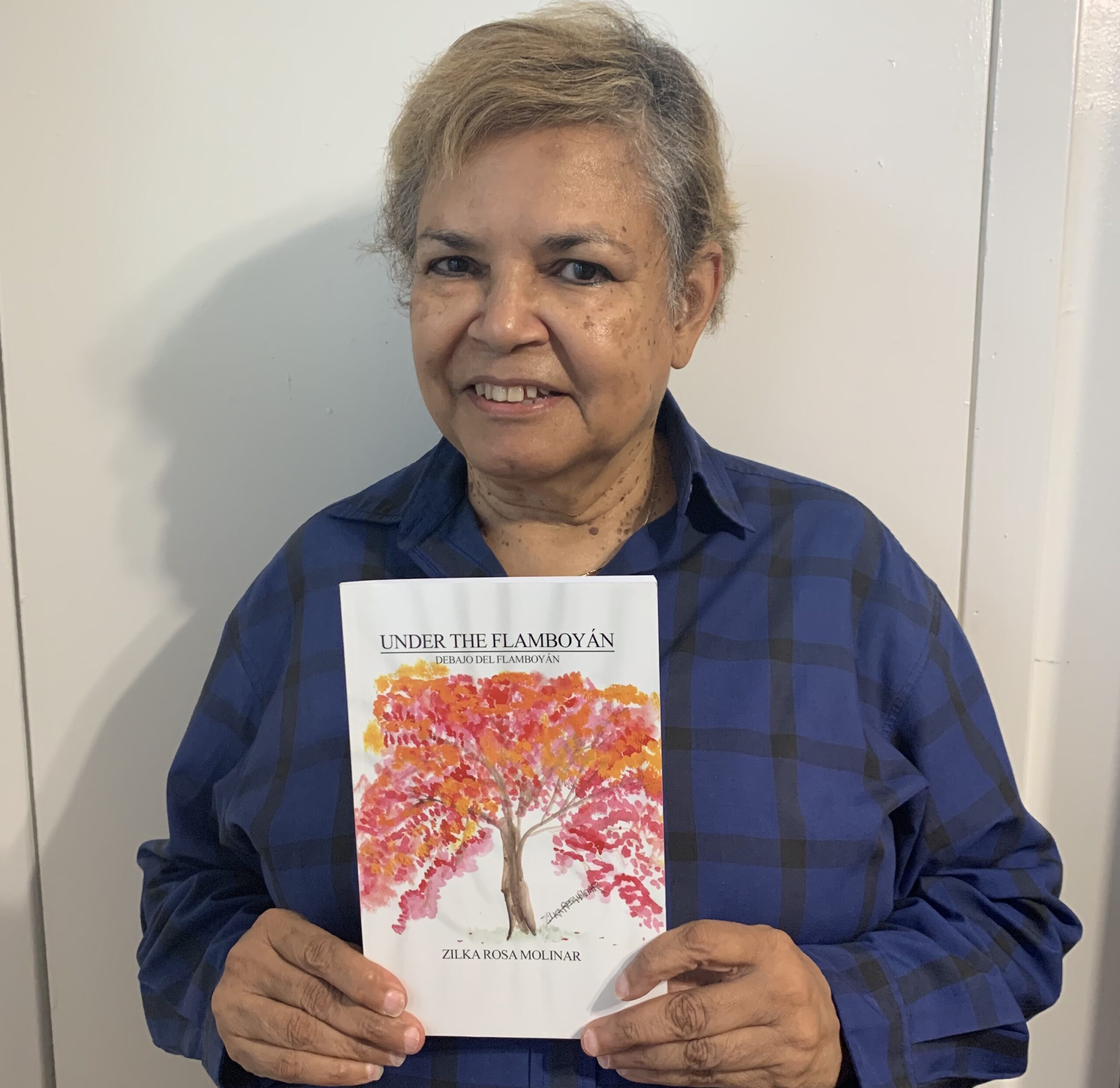 "I recommend Dorrance Publishers to any writer who wishes to get their book published. The product which is the book is not only beautiful, it exceeded my expectations and even more so. The coordinators expertise in guiding me through the process of the publication was invaluable! " (August 23rd, 2022)
---
Zilka Rosa Molinar
Under the Flamboyan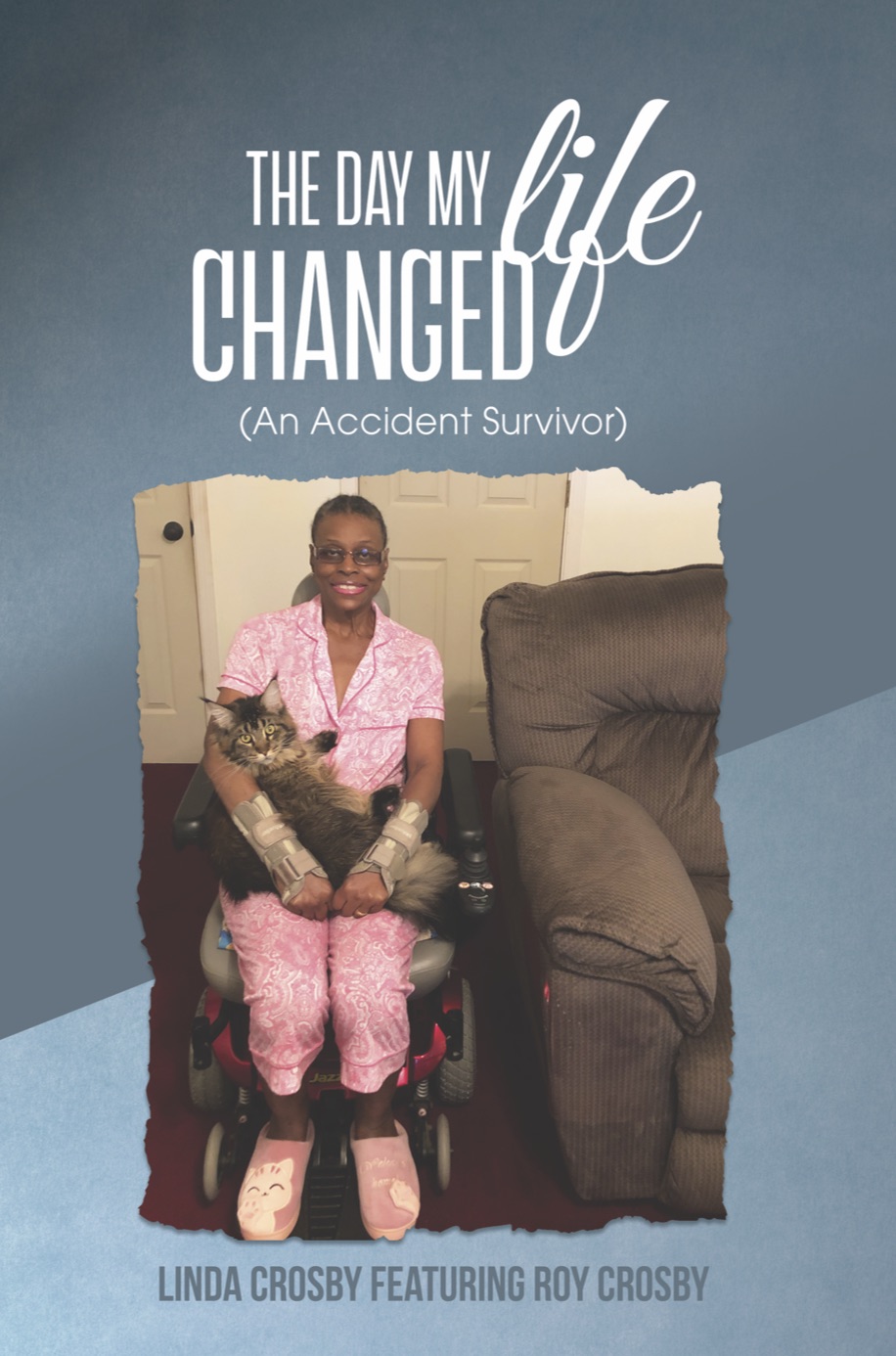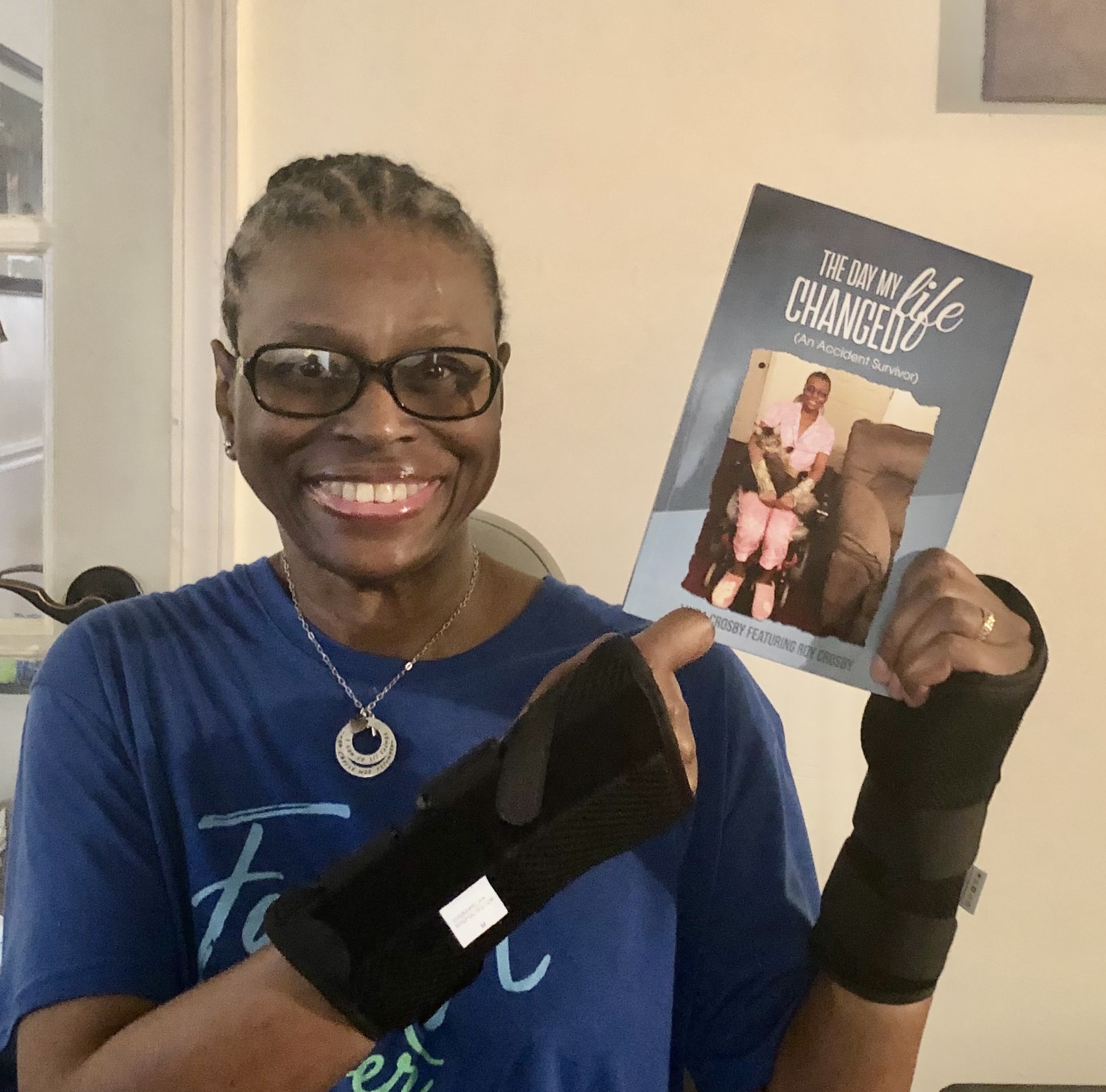 "Affordable pricing, flexible payment plans, informative, conscientious; unsurpassed in giving a quality finished product that you can be extremely proud of. I strongly recommend! Dorrance Publishing, You Rock! God bless y'all! " (August 22nd, 2022)
---
Linda Crosby
The Day My Life Changed (An Accident Survivor)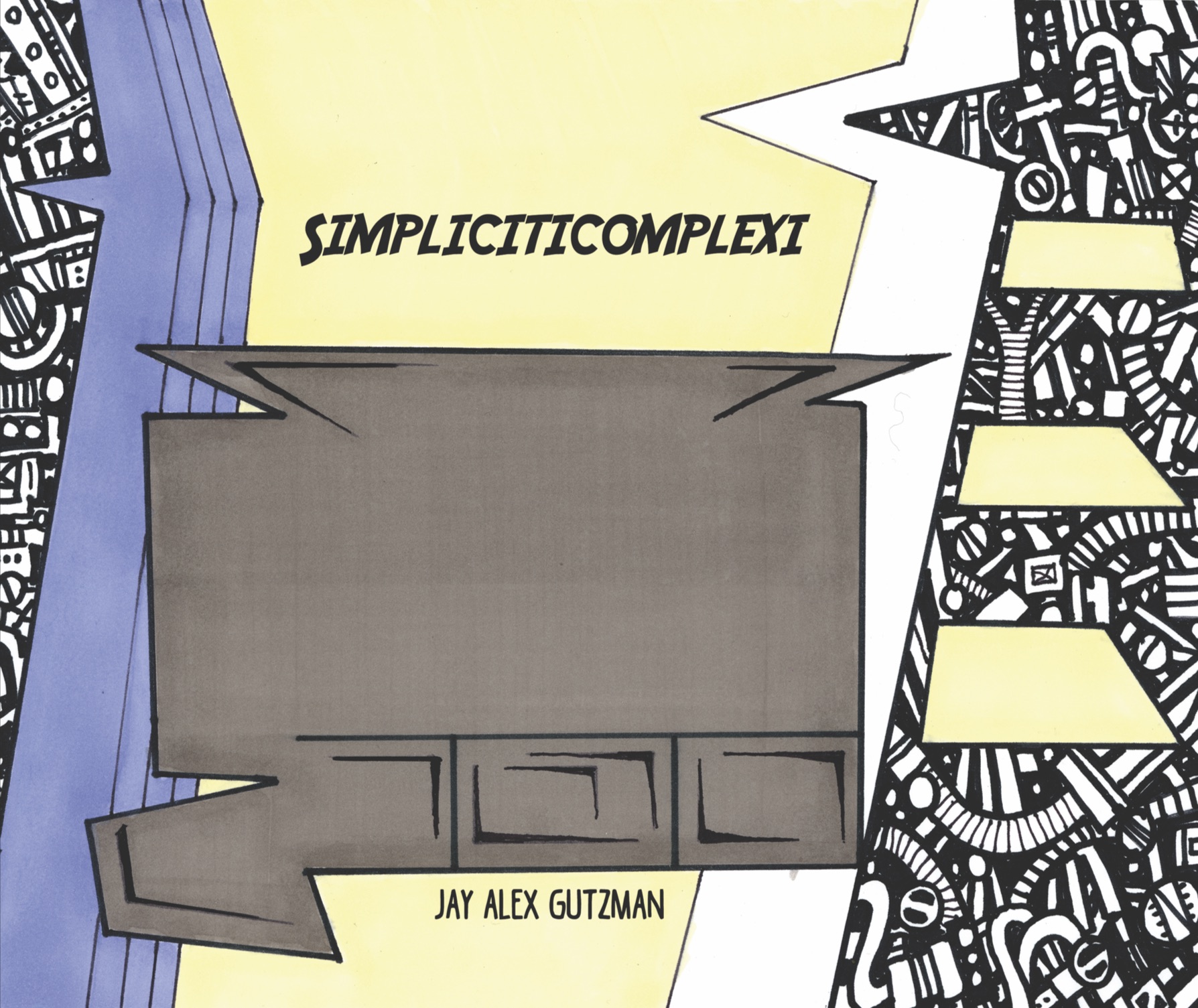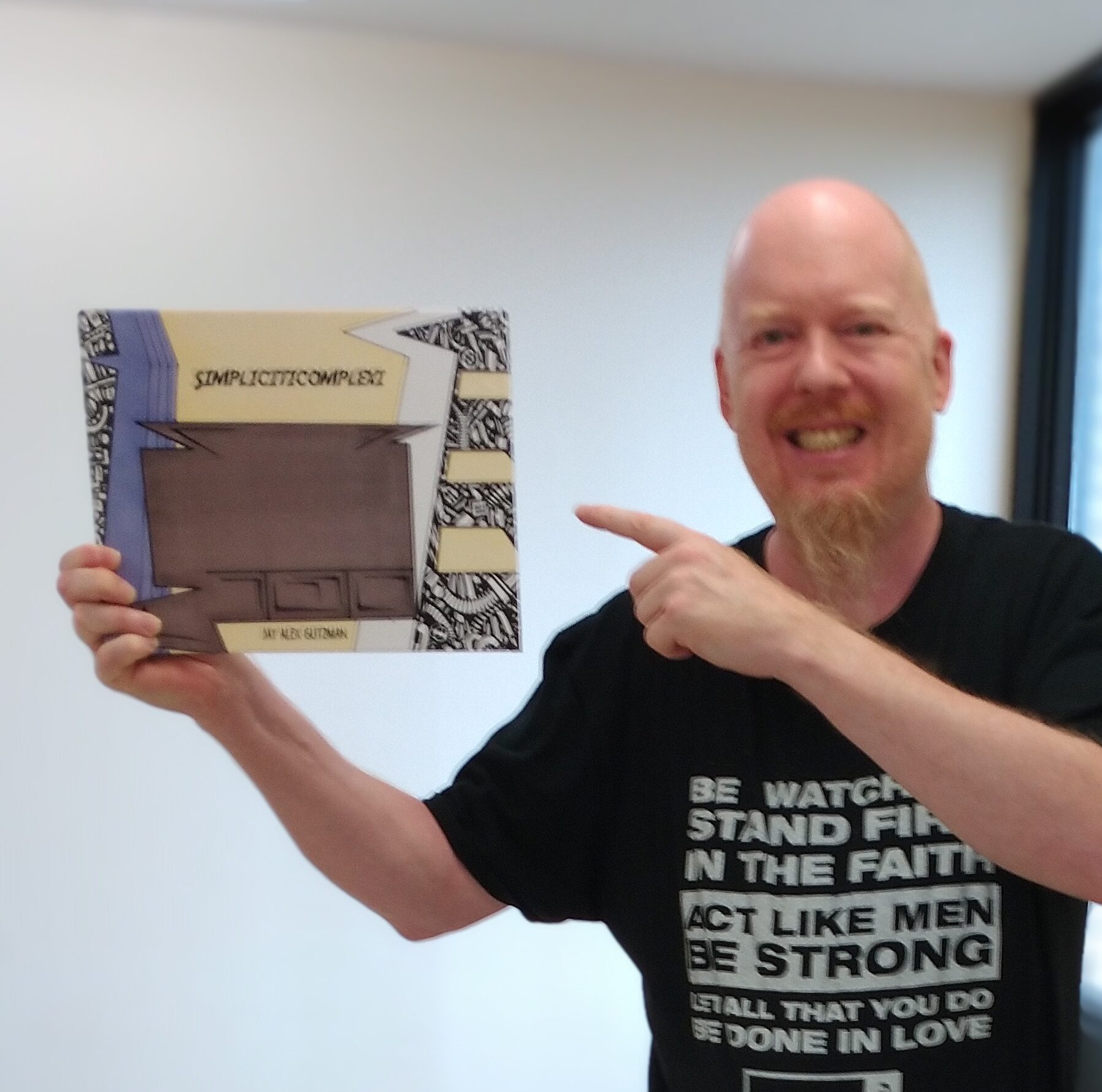 "I had difficulty making the payments on my publication fees, but despite this, Dorrance still compiled my book and sent me extra proofs!! I am very pleased with the outcome of this venture to date. Thank you Dorrance Publishing!!!" (August 16th, 2022)
---
Jay Gutzman
Simpliciticomplexi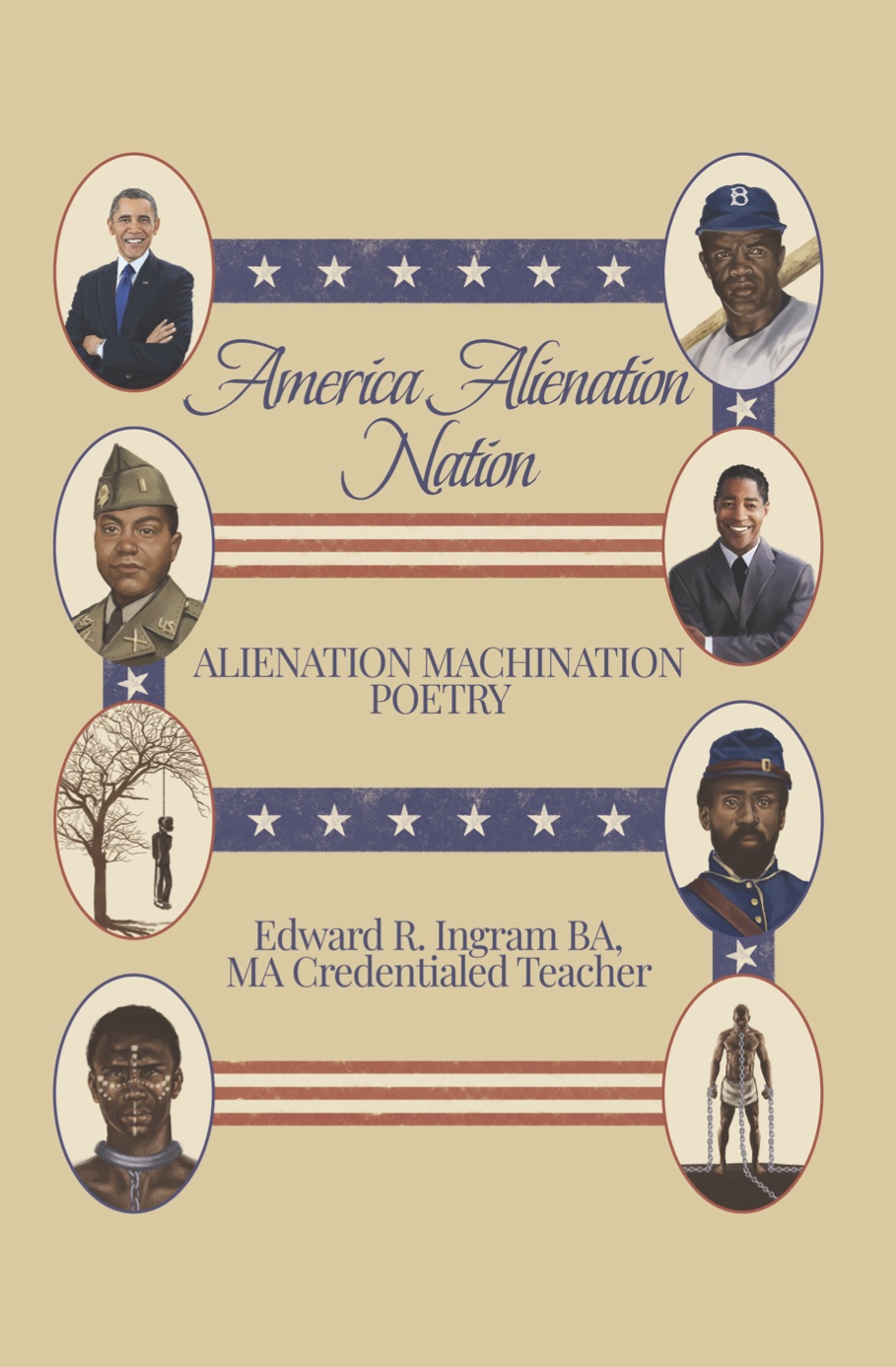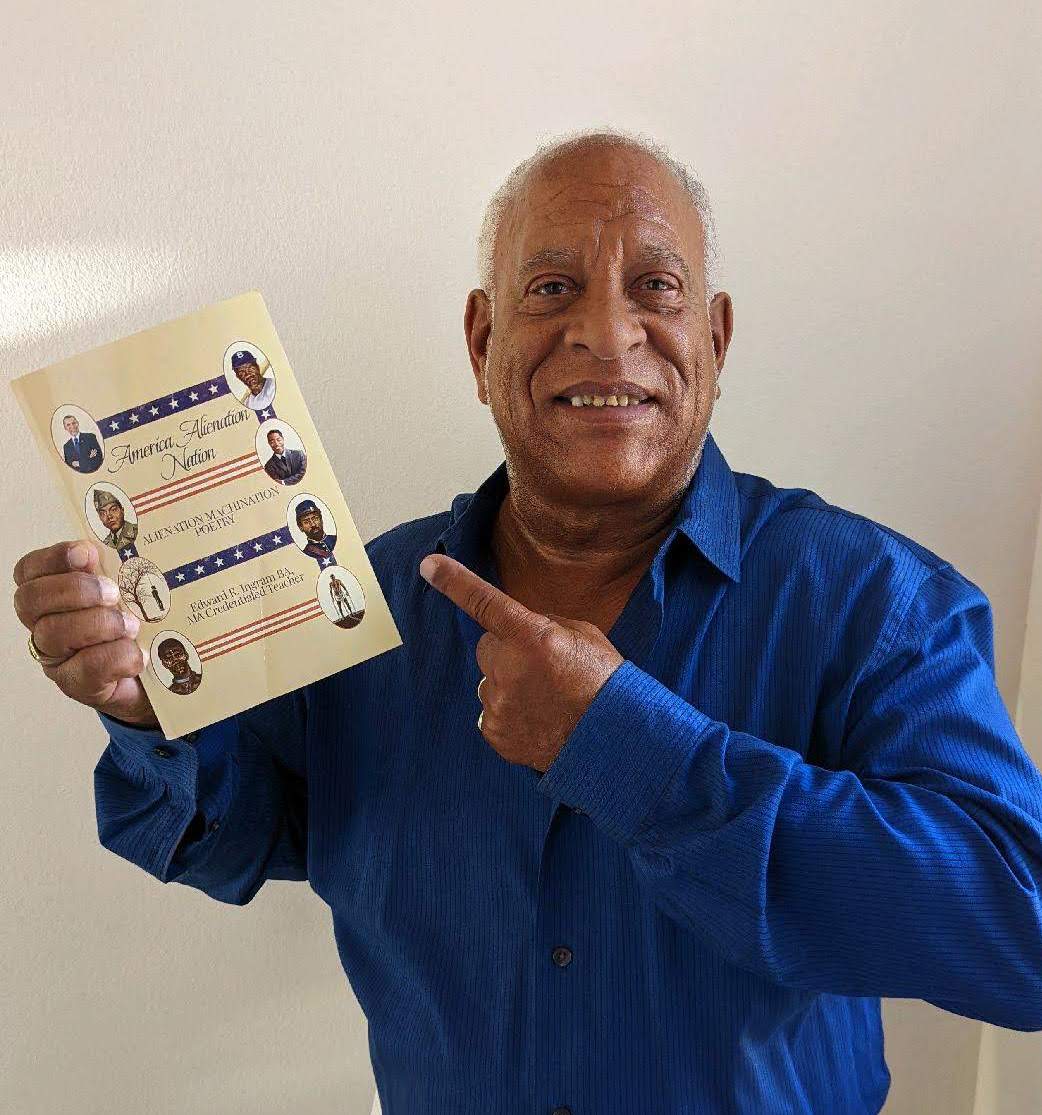 "The contact with Dorrance Publishing staff has been one of the most fantastic experiences in my life. Every step of this journey from initial contact and submission of my manuscript to signing the contract and making payment arrangements. The entire publishing process has been amazing. Kenzie has been kindred yet informative and David very courteous informative and professional. Thanks to the outstanding Dorrance Publishing Team for making this a most notable time for a new Author. I look forward to submitting my next manuscript to Dorrance which I have completed and will do when appropriate. Once again my sincerest thanks." (August 15th, 2022)
---
Edward Ingram
America Alienation Nation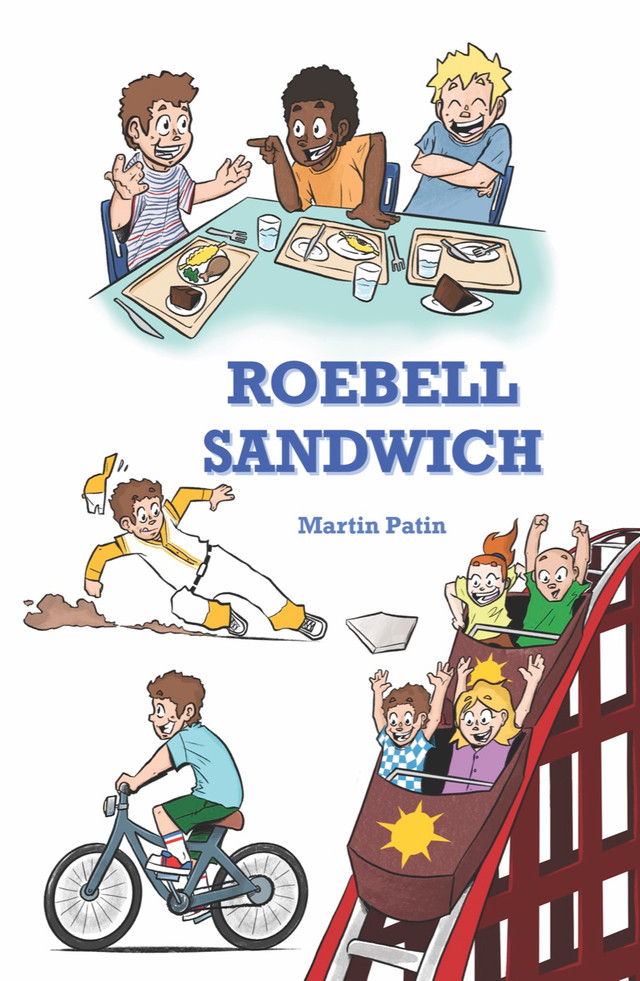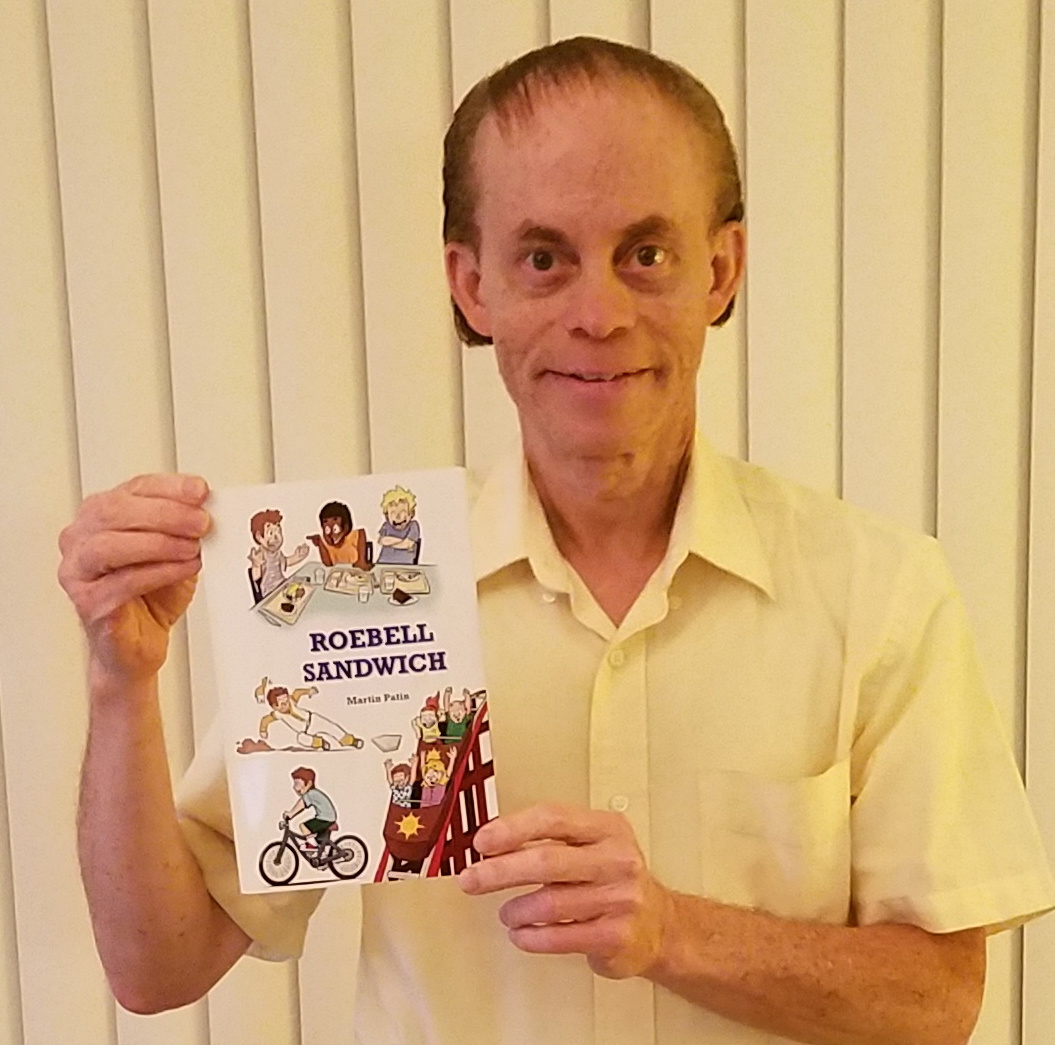 "My experience with Dorrance Publishing Company was very positive and rewarding as they published my novel for ages 9 to 12+, "Roebell Sandwich".  The coordinators assigned to my book were always pleasant and cheerful in communications, and more than adequately oversaw all work that needed to be done during the editing, page proof, cover design, and promotion phases.  The resulting book is handsome and fully professional in appearance, with a fascinating cover!" (August 15th, 2022)
---
Martin Patin
Roebell Sandwich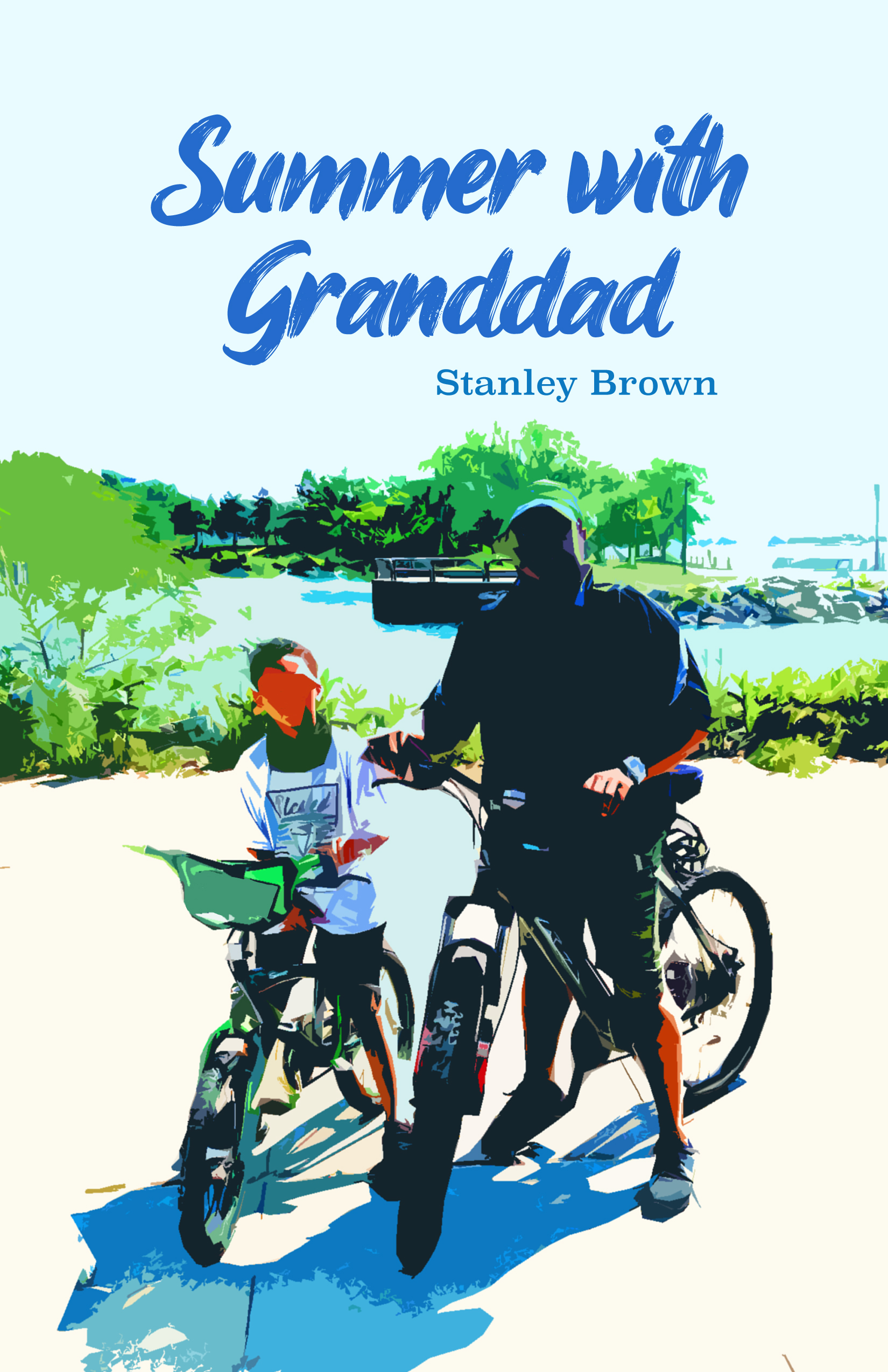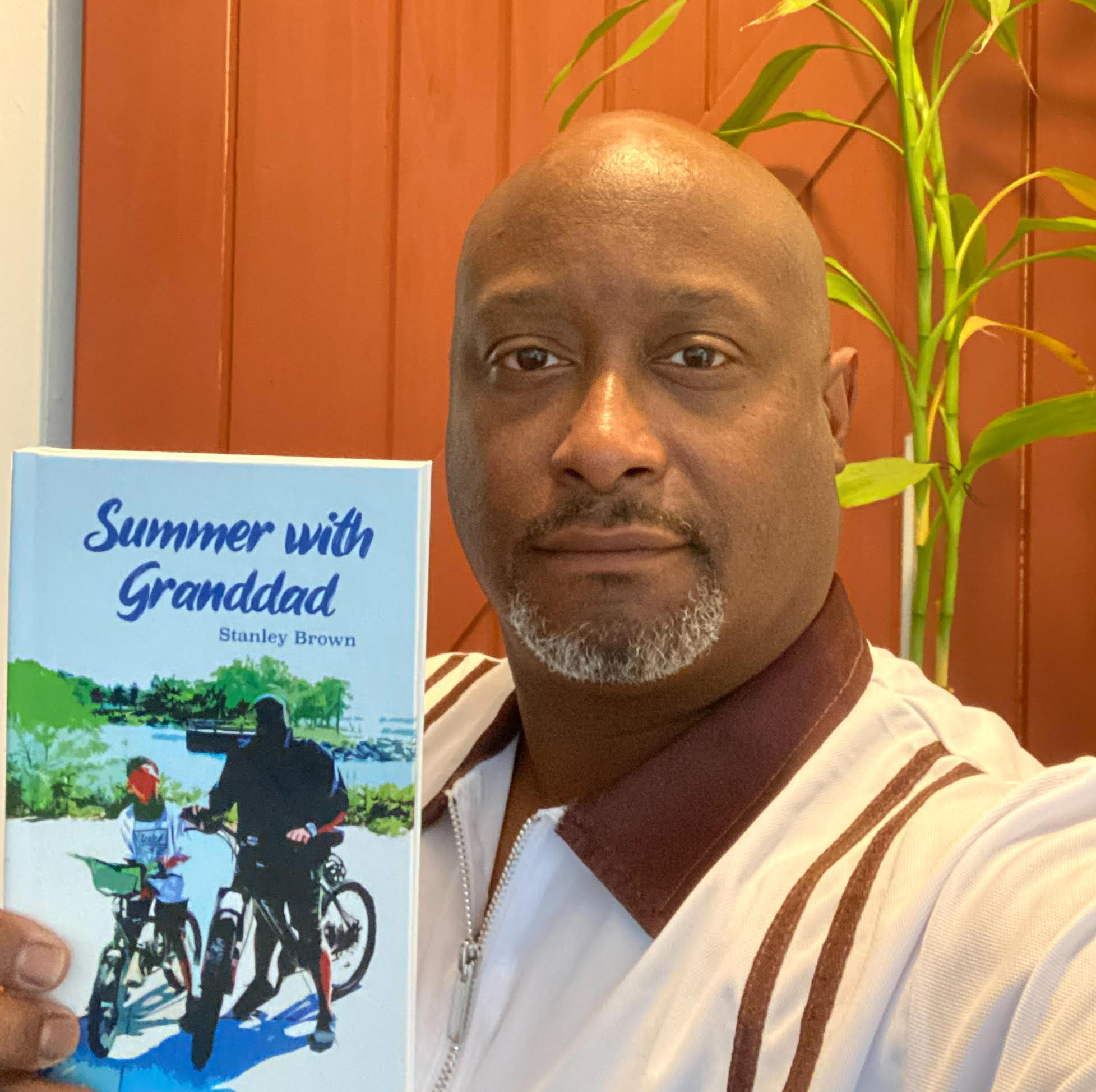 "I am very satisfied with the help from the Dorrance staff and I have already recommended people for publications." (Aug 11, 2022)
---
Stanley Brown
Summer With Granddad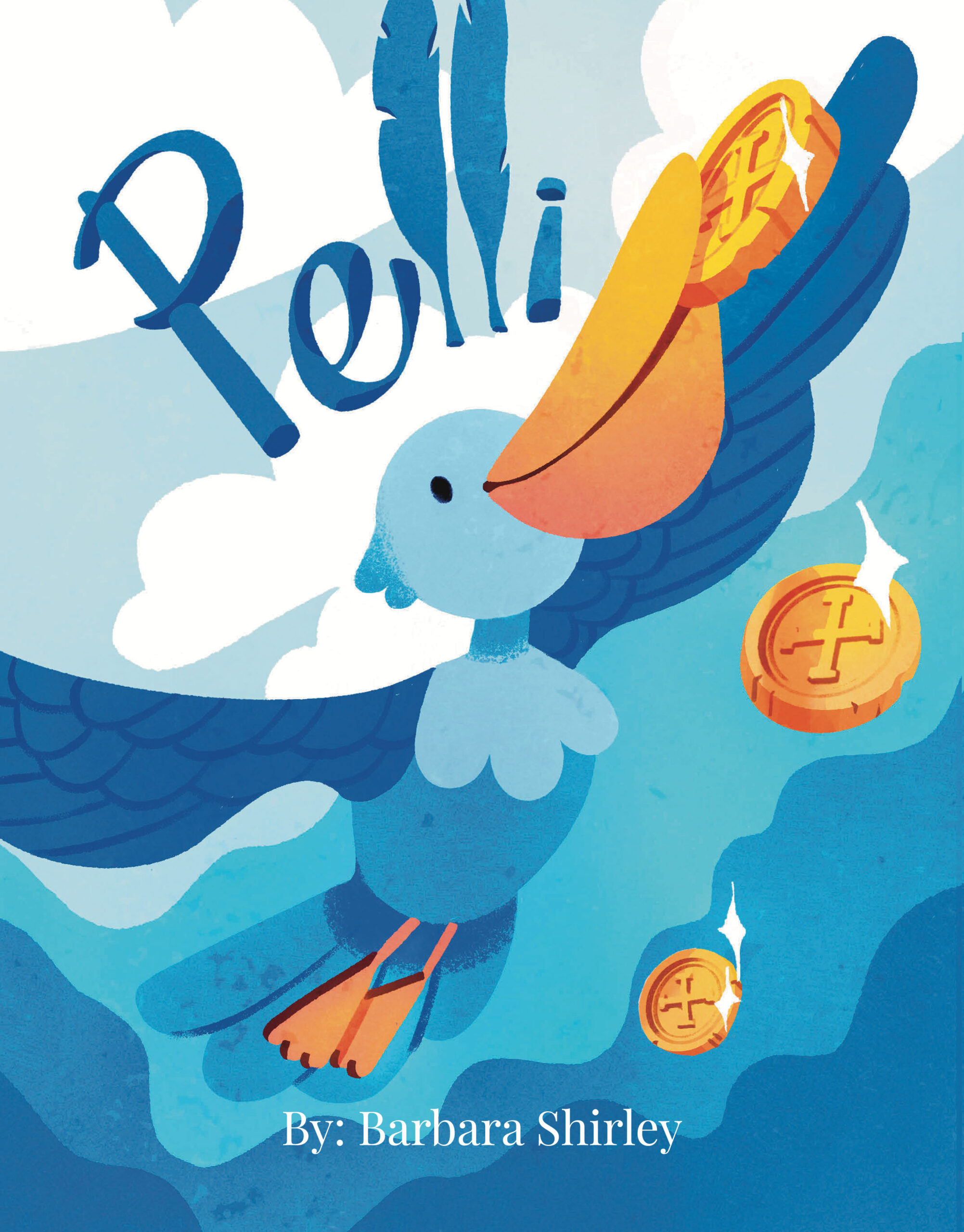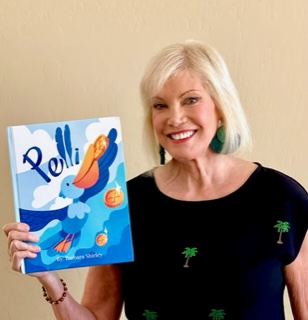 "Knowledgeable, efficient and caring, the Dorrance Publishing exceeding my expectations in bringing my book, PELLI The Big Blue Pelican to print. Dorrance Publishing provides a quality product both to the author and to the world of readers!" (July 13, 2022)
---
Barbara Shirley
PELLI The Big Blue Pelican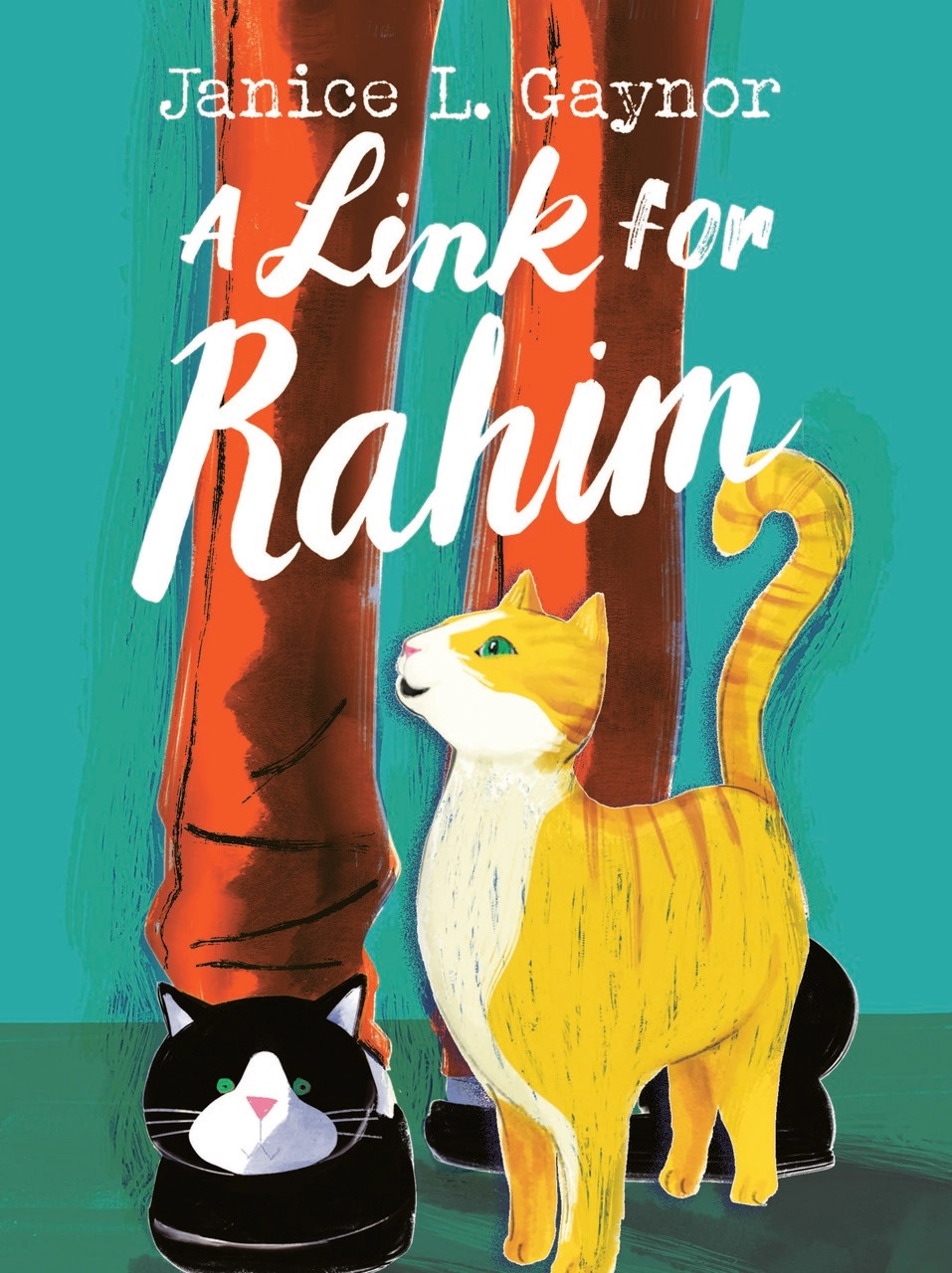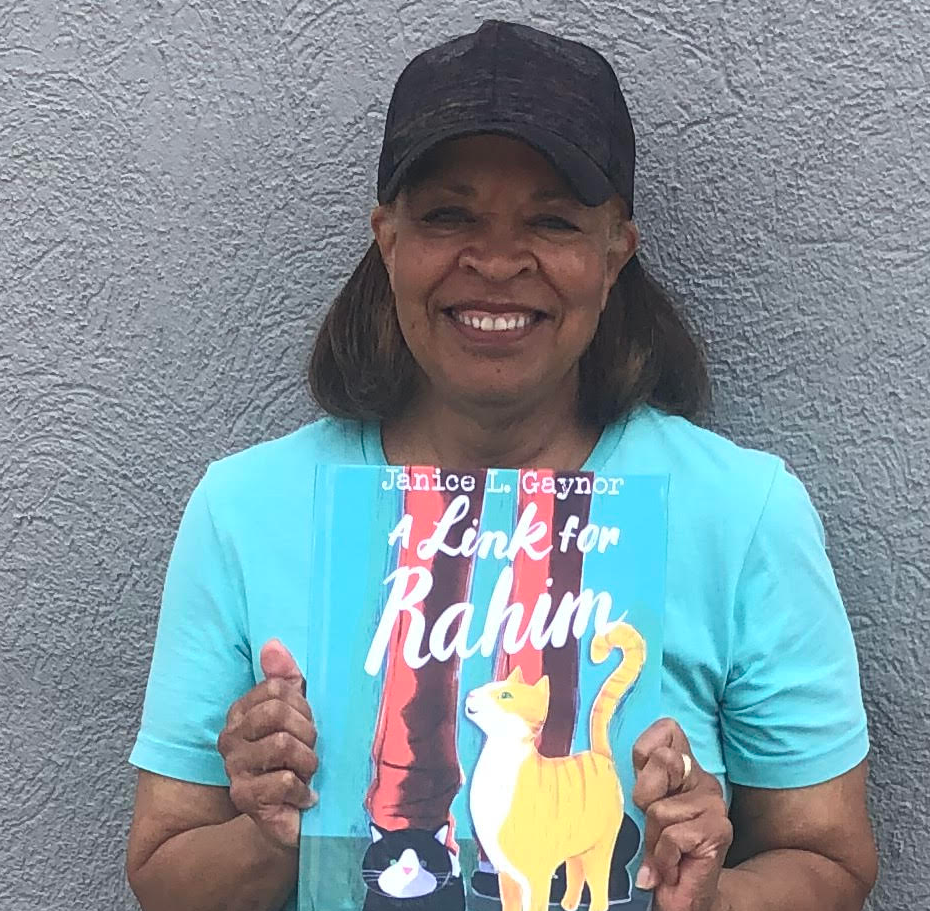 "I started looking for a publisher without knowing what I was looking for.  Dorrance Publishing was the last of 6 companies I looked at.  After reading up on them and speaking with them, I chose them because they were the first to respond to me.  They were also so friendly and asked me questions about why I wrote the book the way I did.  I was happy to see someone care about why I was writing the way I chose to write the book.  The other reason is that they had so much experience that I felt that with more than 100 years of experience, they really had to know what they were doing, and I have found out without a doubt that they do.  I am so glad I am with them.  Everyone I have worked with really know what they are doing and is willing to help me when I get stuck or stumble over a spot that needs to be worked on.  I am so glad that I chose them and even more so because they saw promise in me.  Thank you, Dorrance, I appreciate you and hope we have a long, happy, and prosperous relationship." (July 6, 2022)
---
Janice Gaynor
A Link for Rahim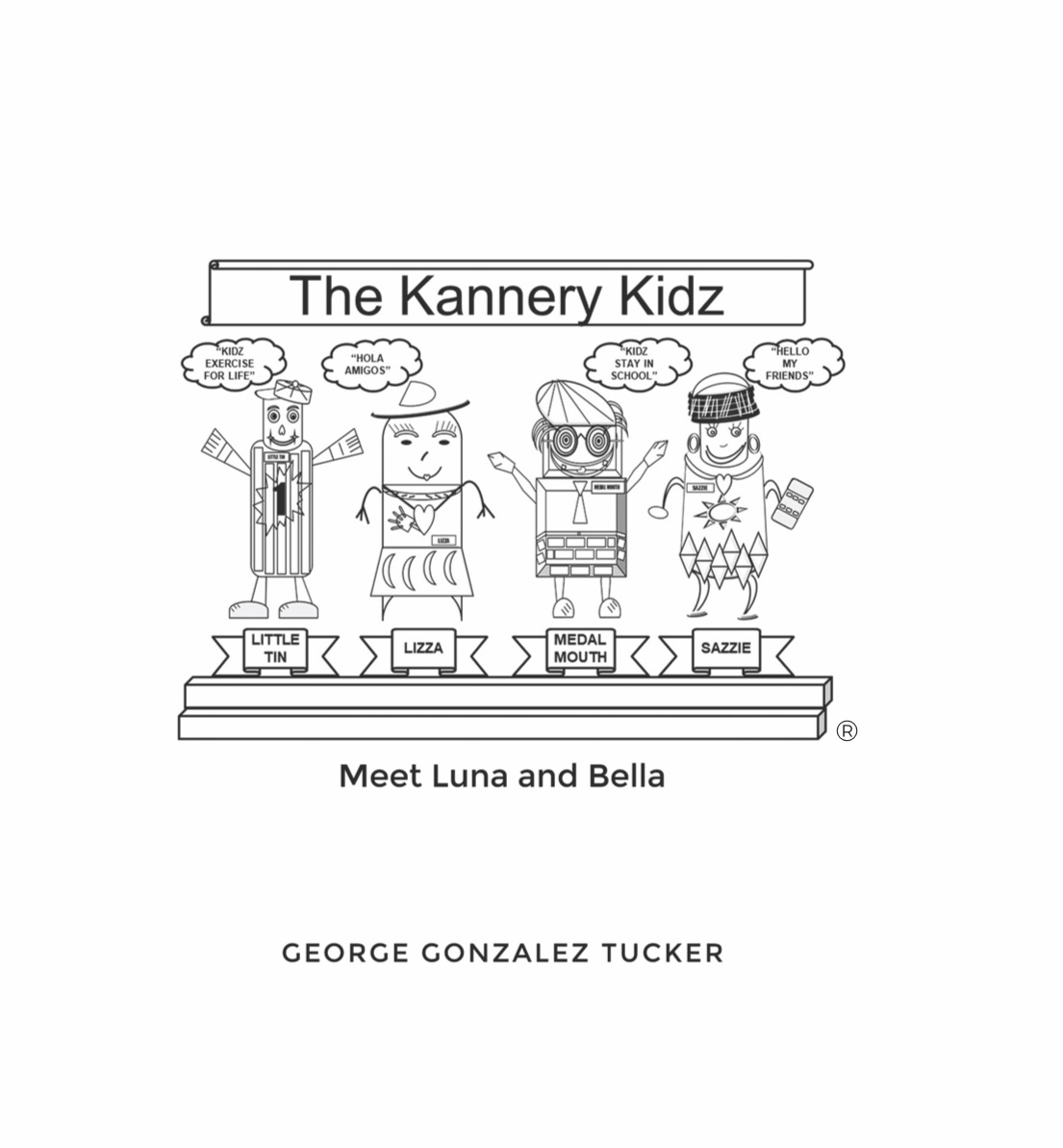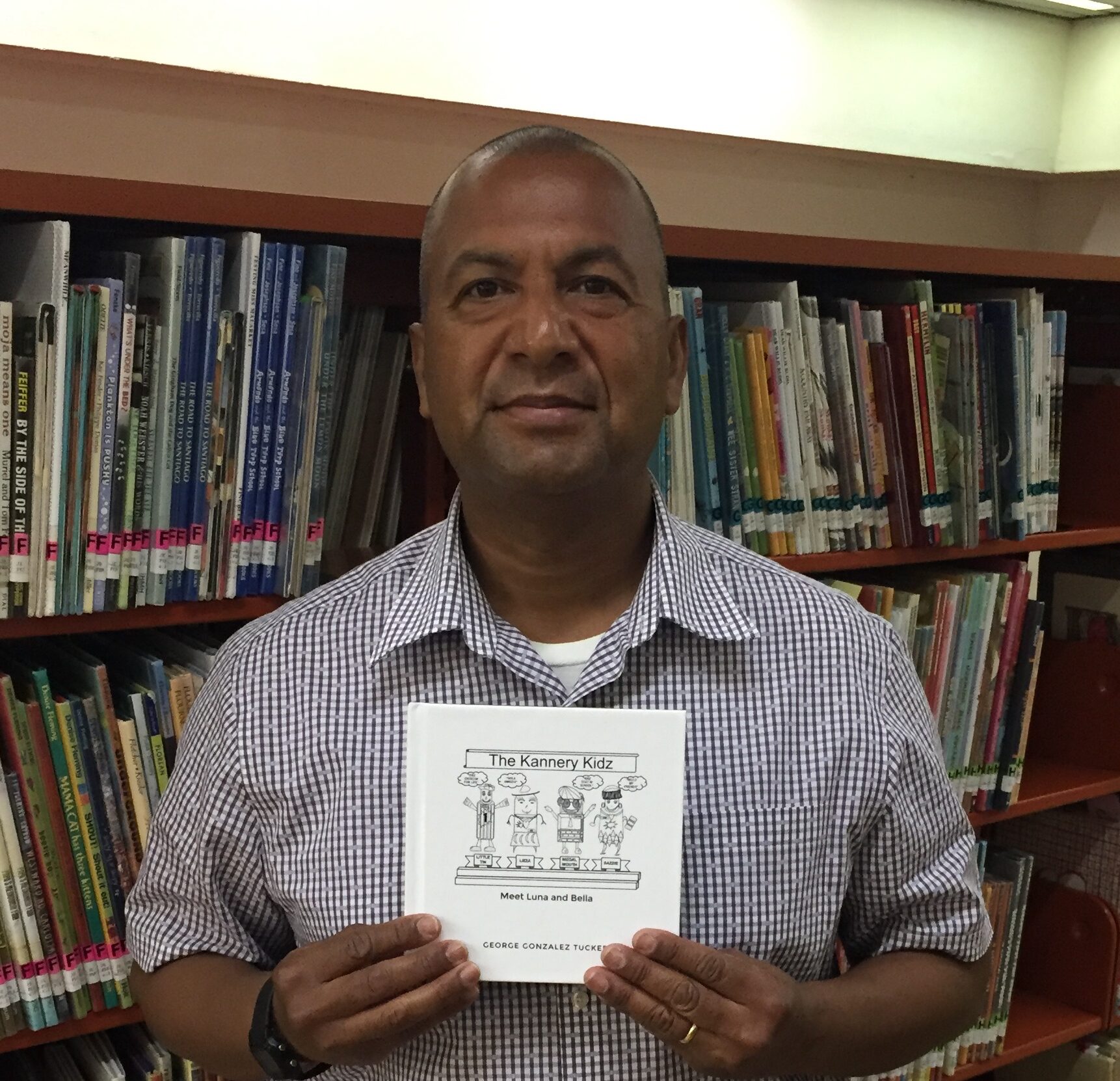 "My experiences with the different staff members helped me along my publishing process. They were receptive, knowing that this was my first experience. I was successful with the publishing of The Kannery Kidz: Meet Luna and Bella. The publishing of my book has inspired others, in my walk of life, to realize that Big Dreams are Possible. Thank you so very much for this amazing opportunity." (July 5, 2022)
---
George Gonzalez Tucker
The Kannery Kidz: Meet Luna and Bella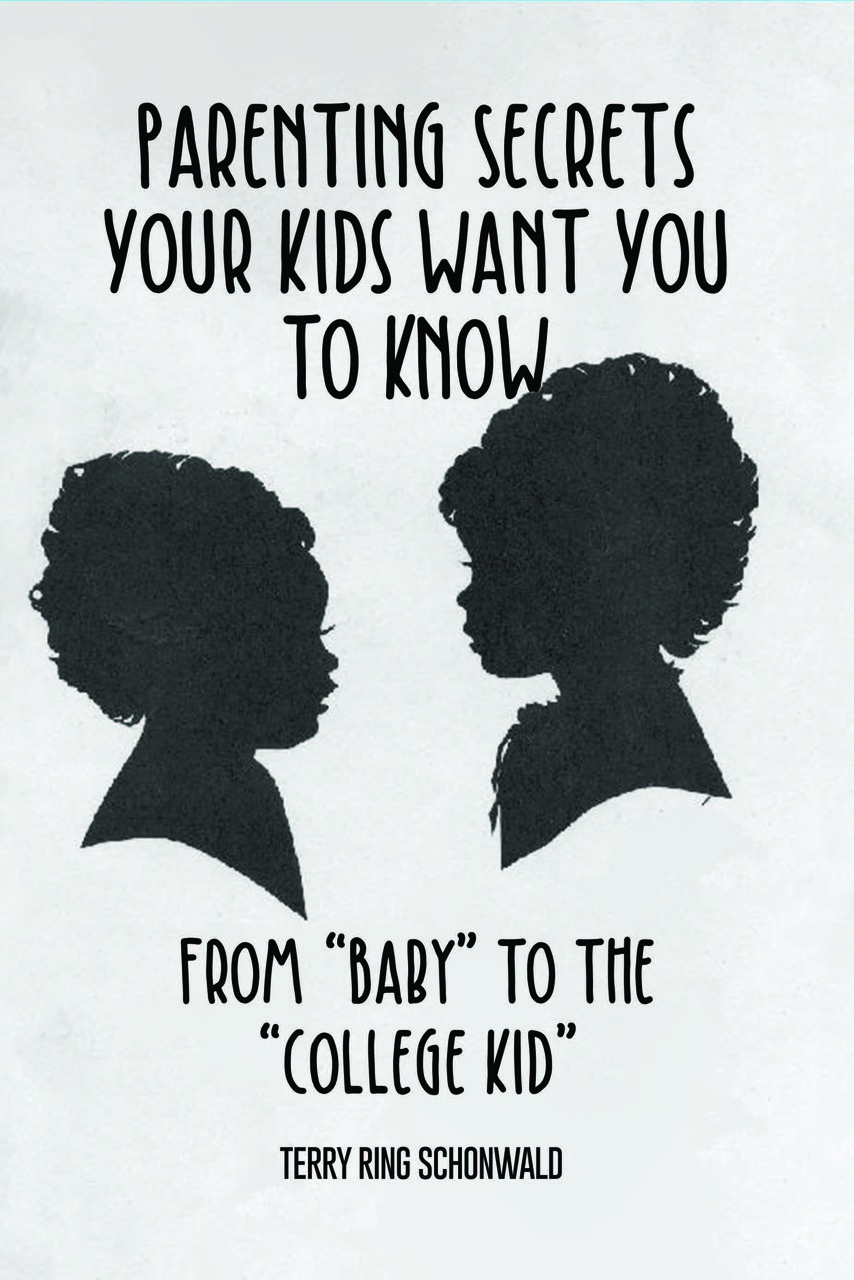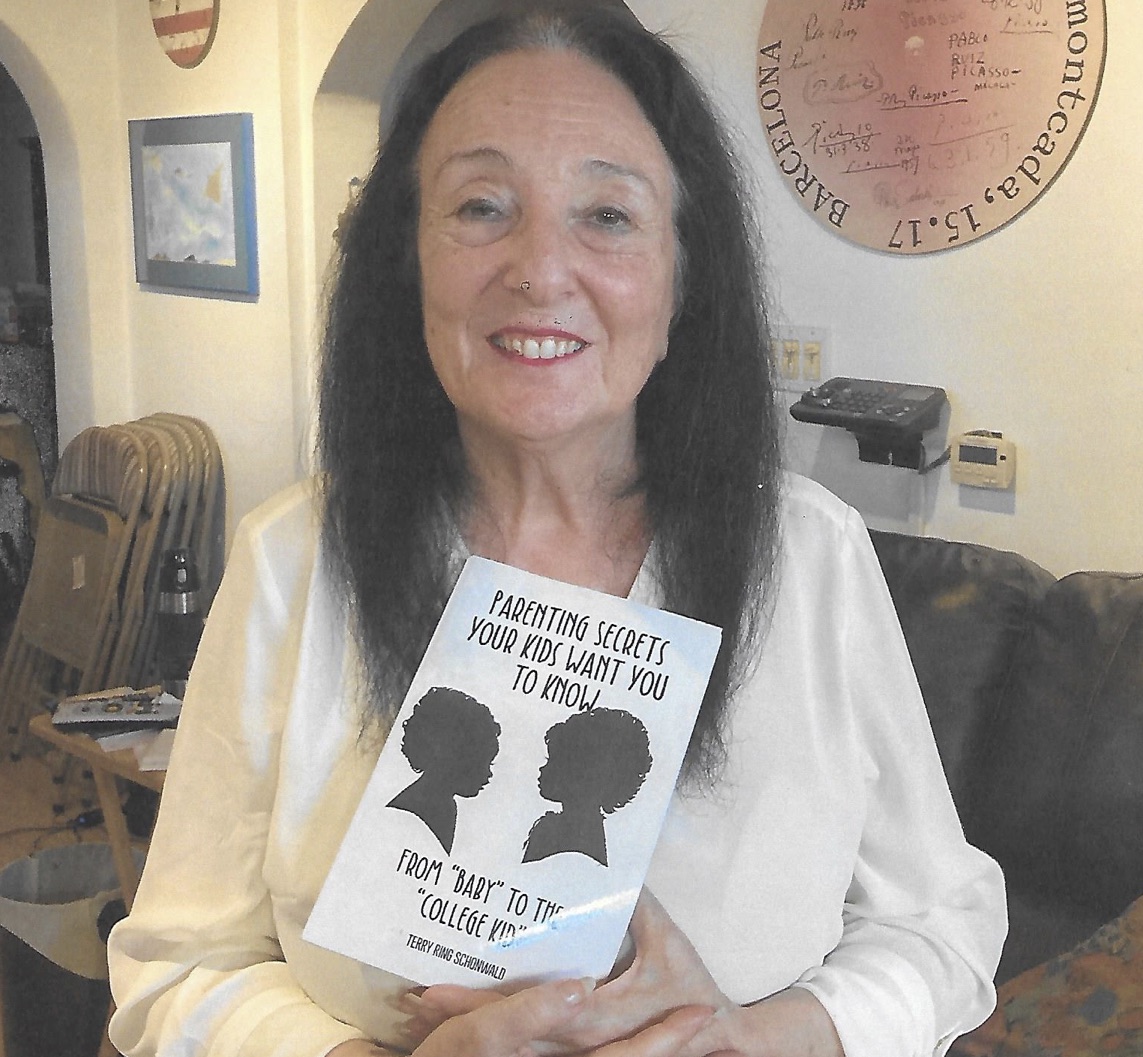 "I signed your contract (and got calls from 5 other Publishers- who I turned down). Having never published a book before, everything was straight forward with Dorrance. What you wrote on the back cover was WONDERFUL. THANK YOU. It has been since 1946, when the last comprehensive Parenting book by Dr. Spook – baby and child was published. I am very proud of my book and Dorrance for publishing my book! Thank you again for everything you said you'd do and did!" (June 28, 2022)
---
Terry Schonwald
Parenting Secrets Your Kids Want You to Know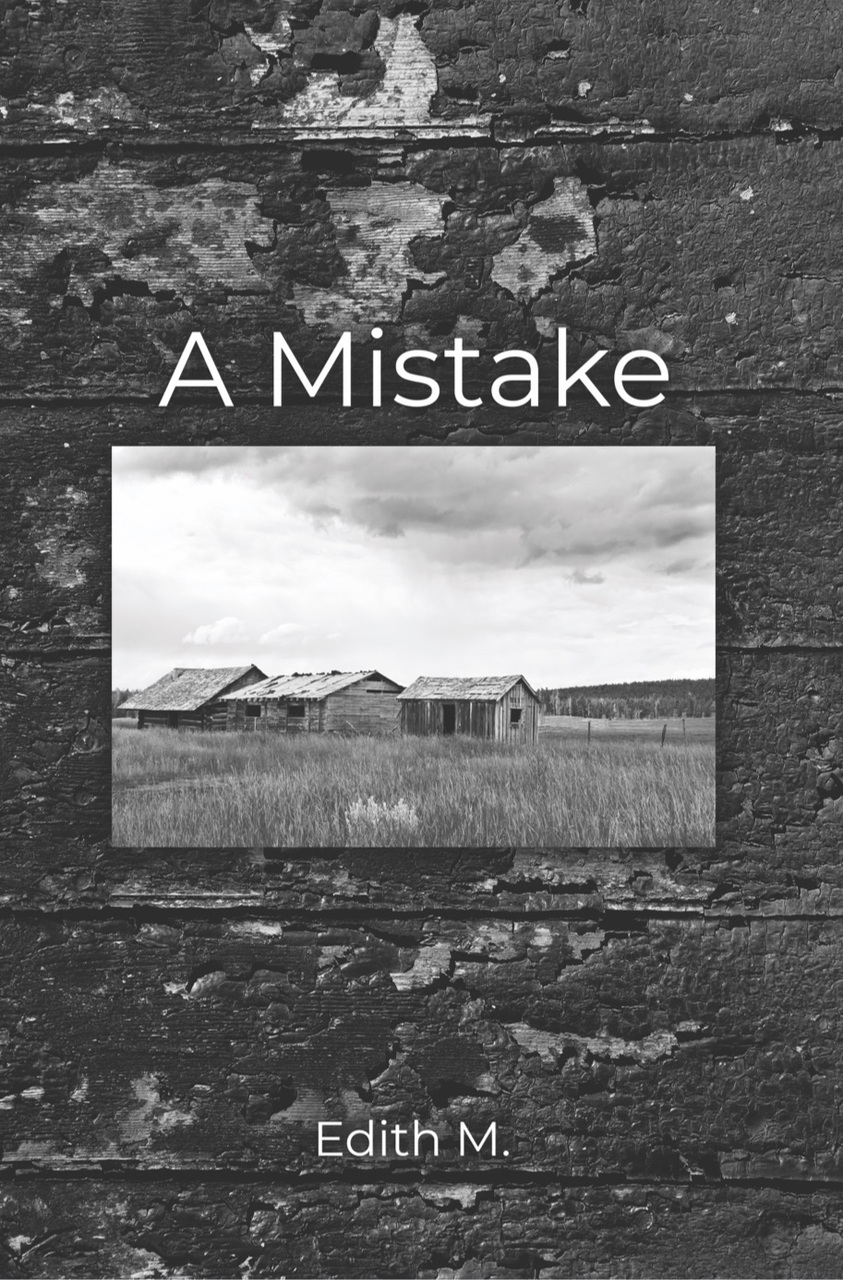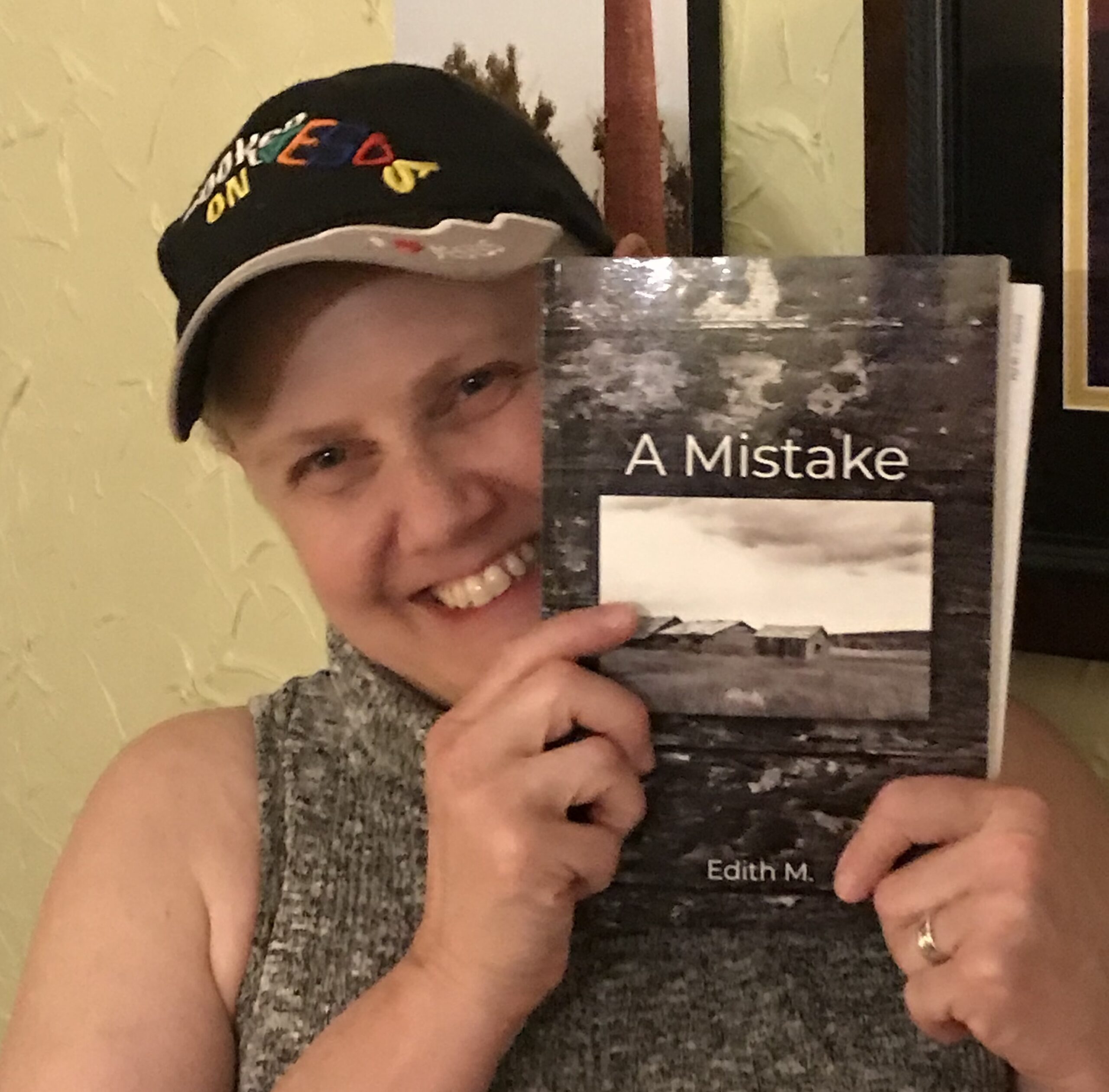 "Thank you Dorrance for all of your hard work and support. Your services and people are very impressive. I will use them again." (June 16, 2022)
---
Teri Meyers (Edith M)
A Mistake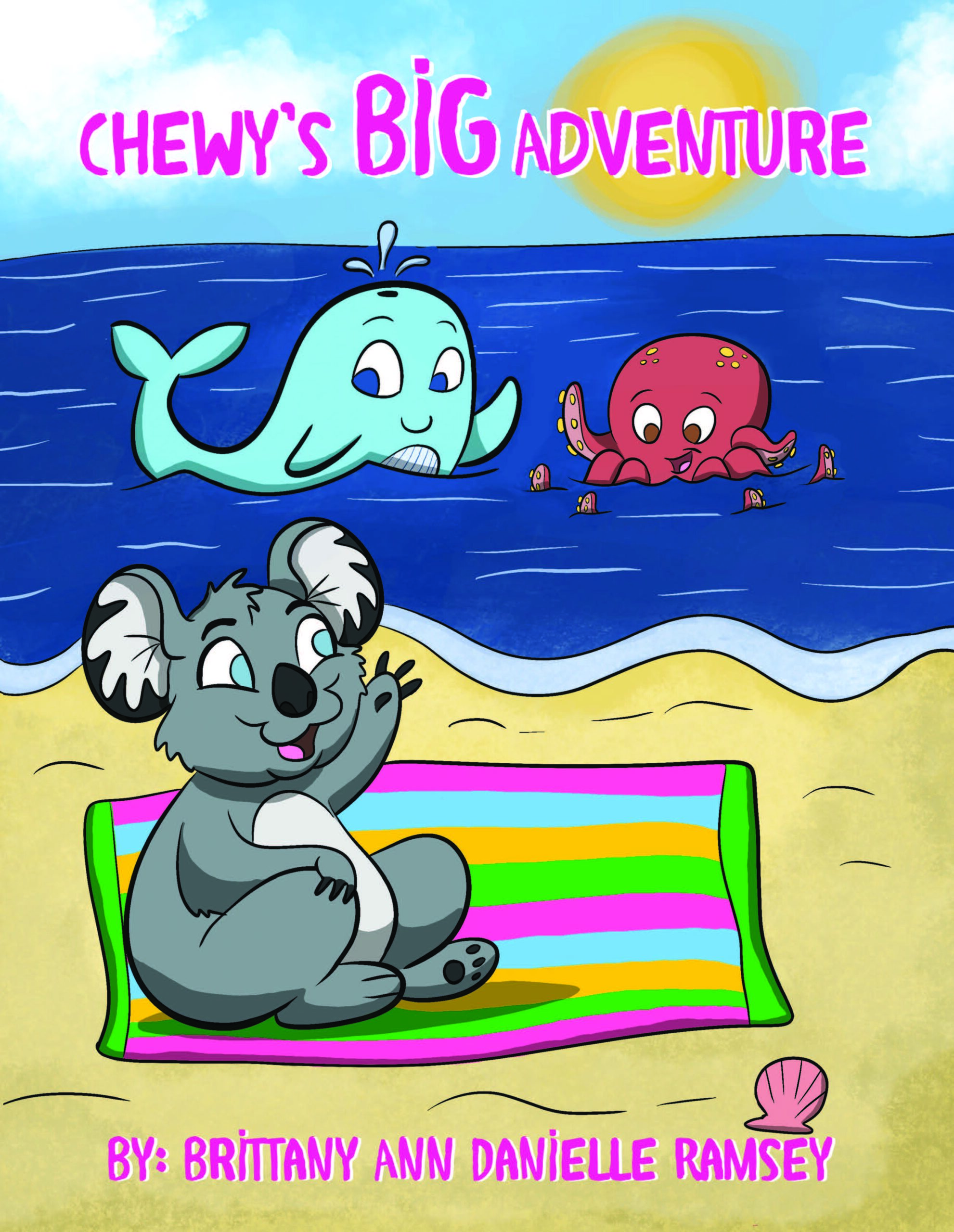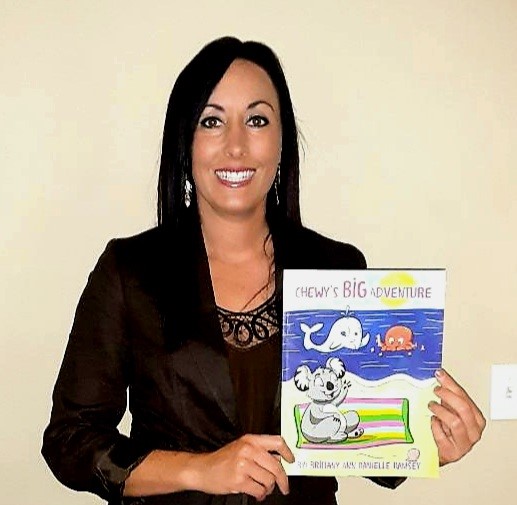 "My experience in working with Dorrance Publishing exceeded my expectations. The project coordinators walked me through each stage of my book so that I could see it come to life! I was impressed by the talented illustrators and professional marketing directors at Dorrance and plan on working with Dorrance on my next book! Thank you Dorrance for making my dream come true!" (June 9, 2022)
---
Brittany Ramsey
Chewy's Big Adventure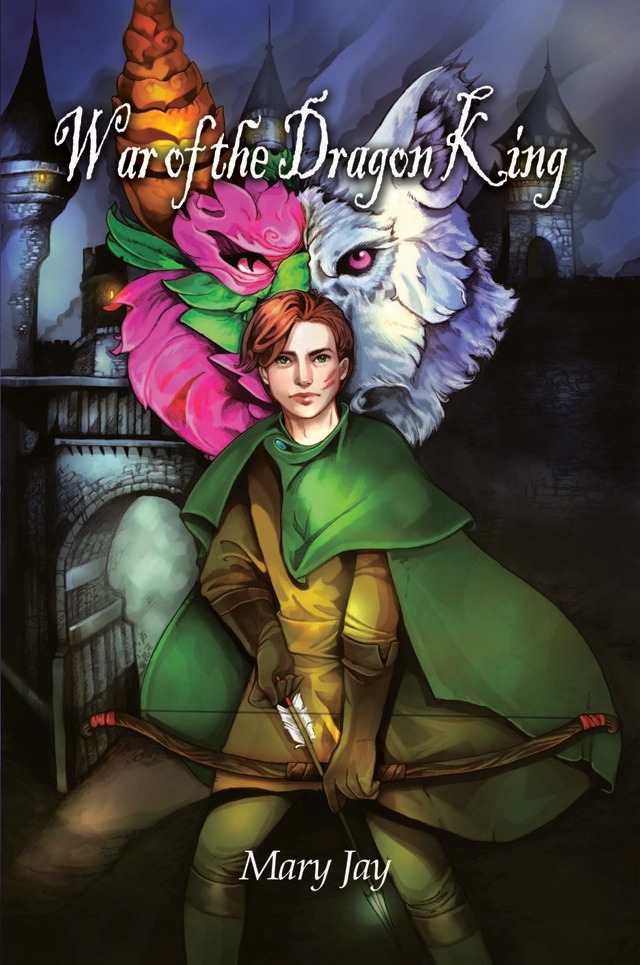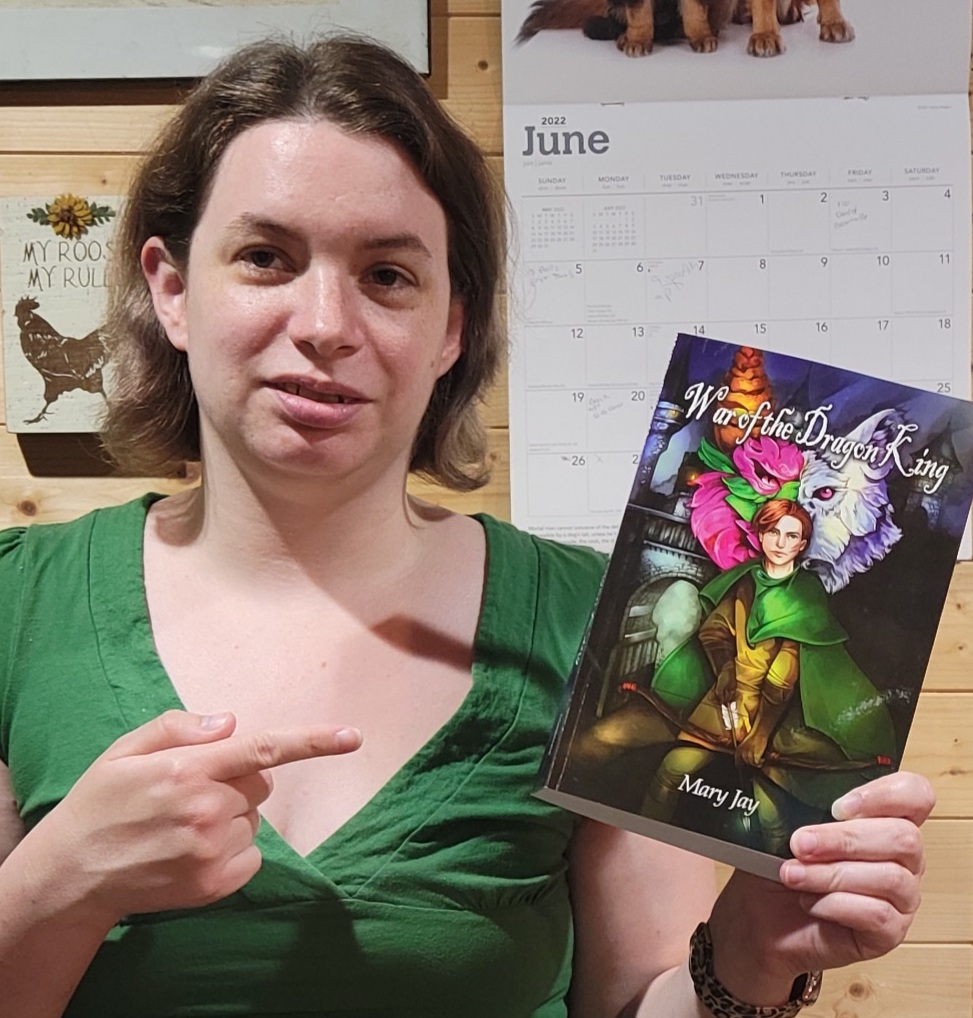 "Working with Dorrance Publishing was a rewarding experience. They are a professional staff that answered my questions and explained every step of the publishing process so it was easy to understand. I look forward to working with them in the future with other books I may want to publish." (June 8, 2022)
---
Mary Jay
War of the Dragon King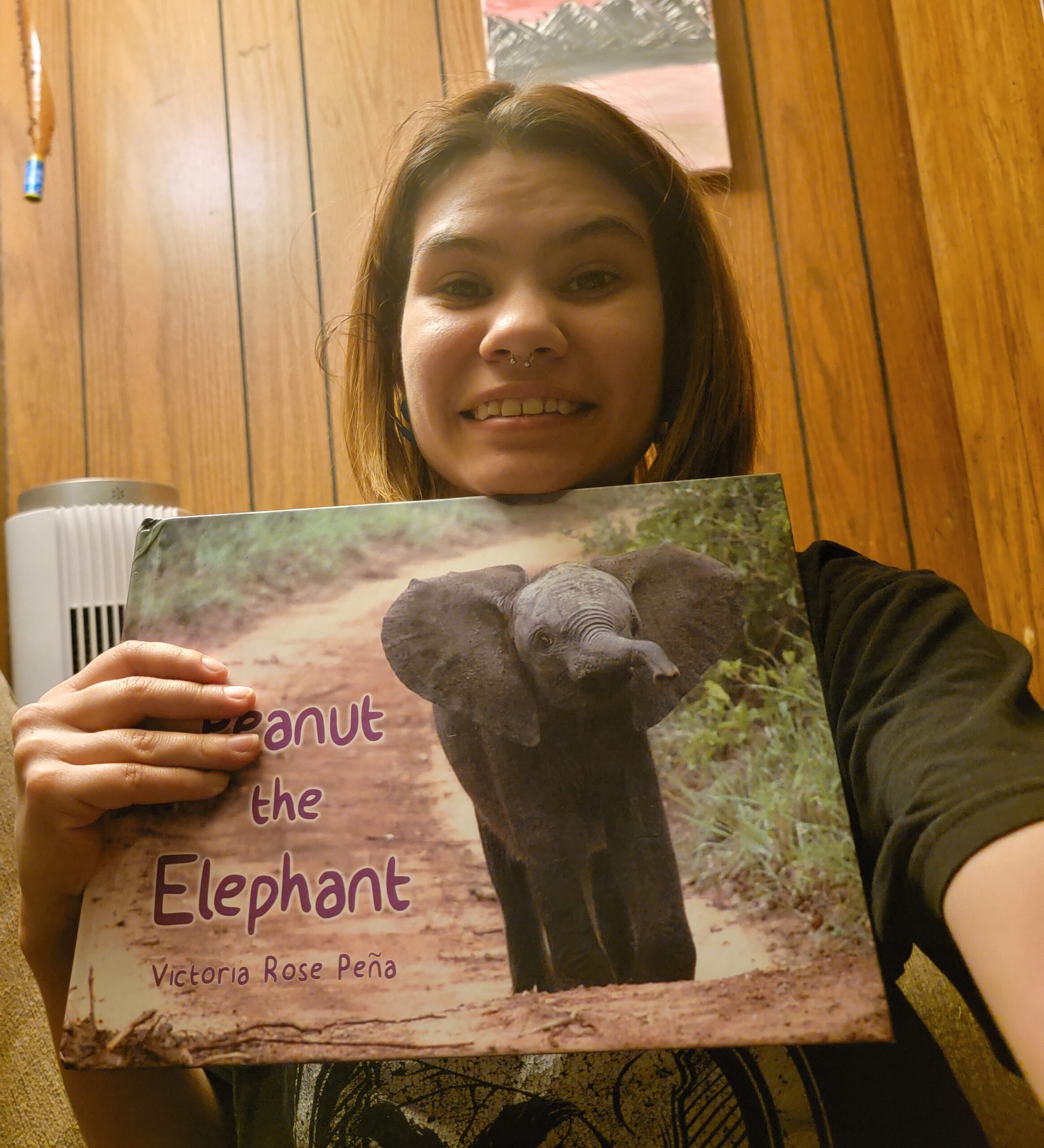 "This has been the best experience of my life. I'm so excited to be doing this and making my dreams come true. Thank you for the great opportunity. Dorrance has gave me a purpose and making me feel like I can do anything. I'm so happy to say this has been an amazing experience." (June 2, 2022)
---
Victoria Rose Peña
Peanut the Elephant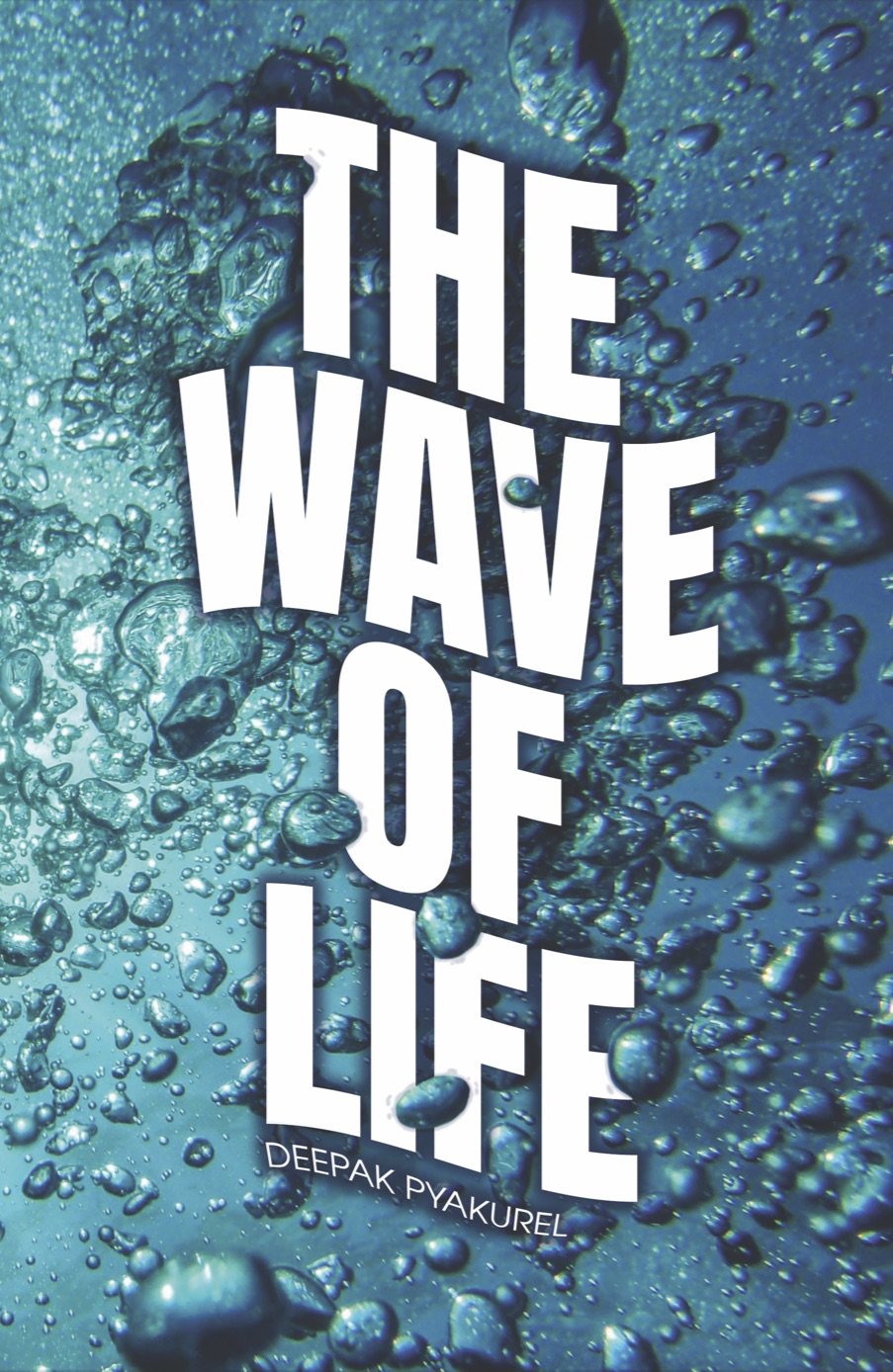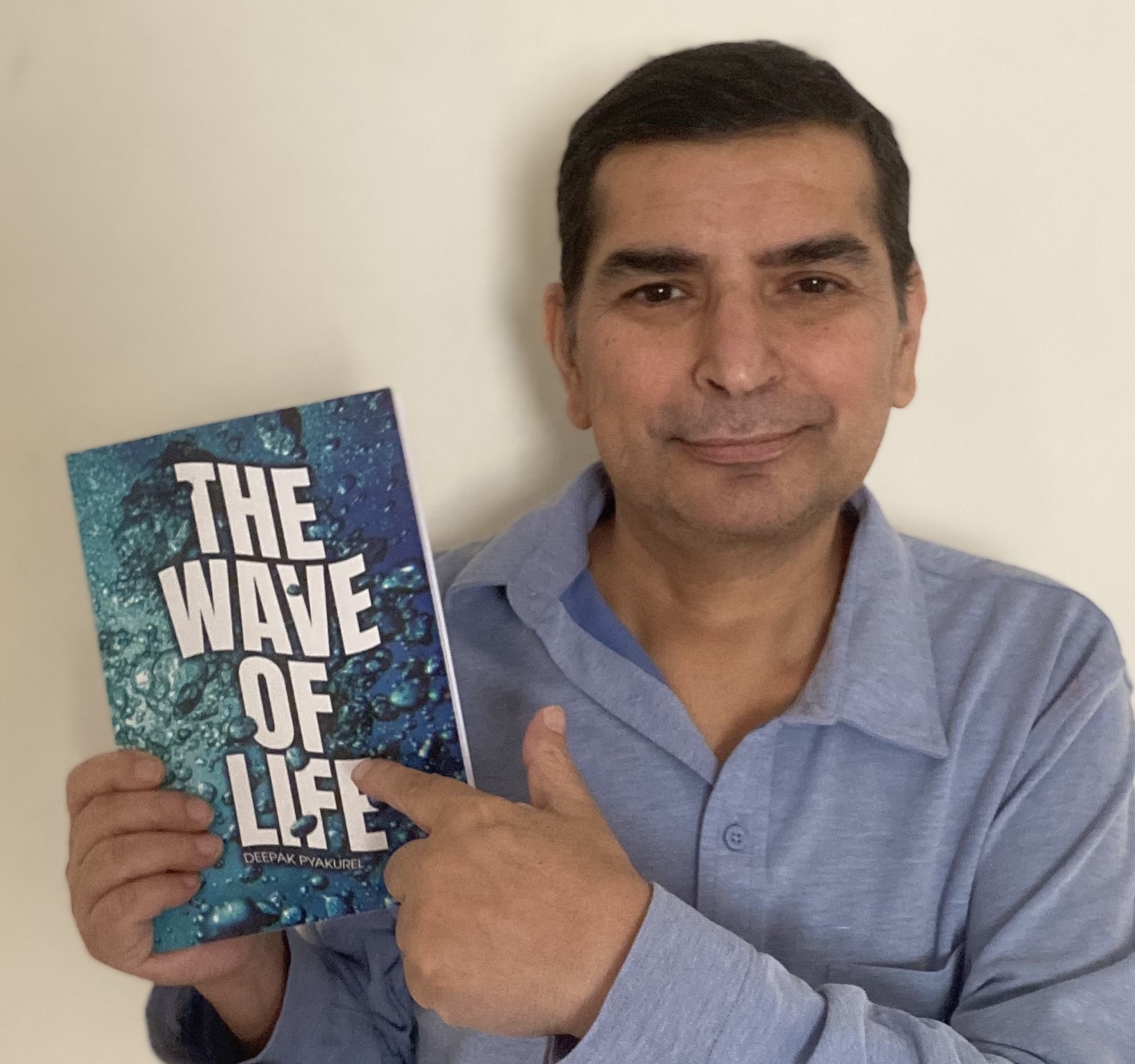 "I am fully satisfied with Dorrance Publication and staff. It's been a wonderful experience and journey to be a published author. Really I am delighted. " (June 1, 2022)
---
Deepak Pyakurel
The Wave of Life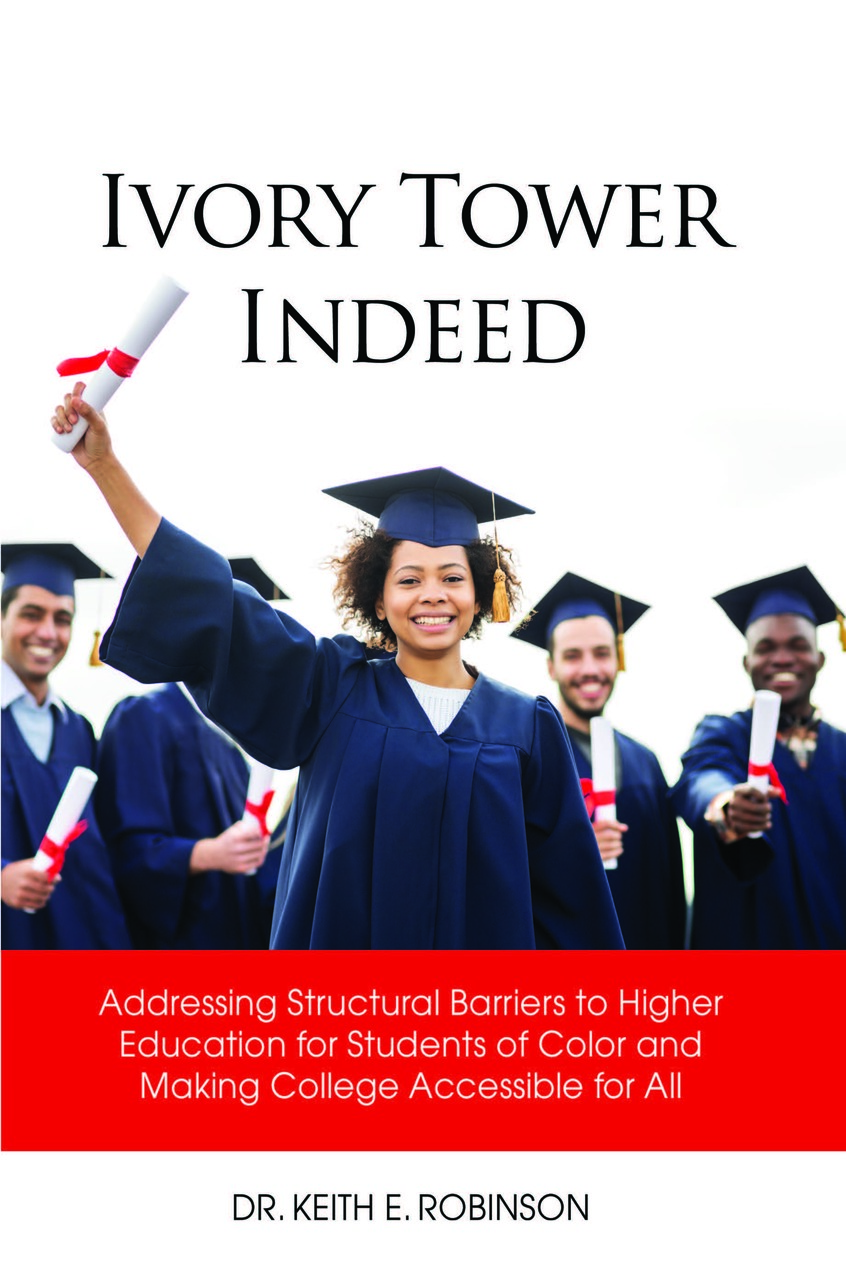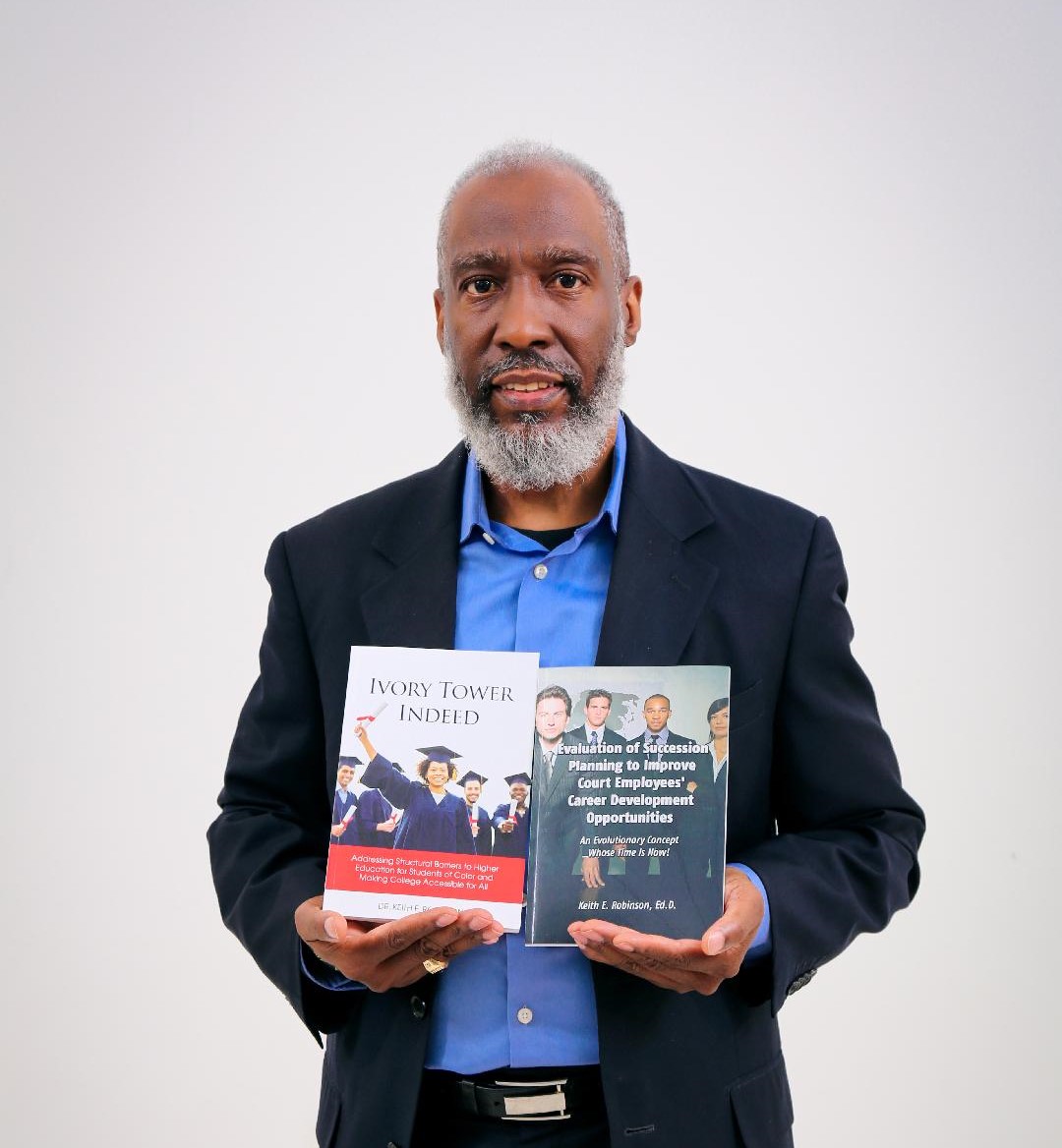 "Dorrance Publishing is the consummate publishing company that is, in my opinion, 100 percent client centered with everything it does. I have published with them twice, and they continue to impress me by improving the products they create, and the services they provide. My first publishing experience was notably good, but my second publishing experience was phenomenal. Good on them! " (May 5, 2022)
---
Dr. Keith E. Robinson, Ed.D, SPHR
``Ivory Tower Indeed`` and ``Evaluation of Succession Planning to Improve Court Employees' Development Opportunities``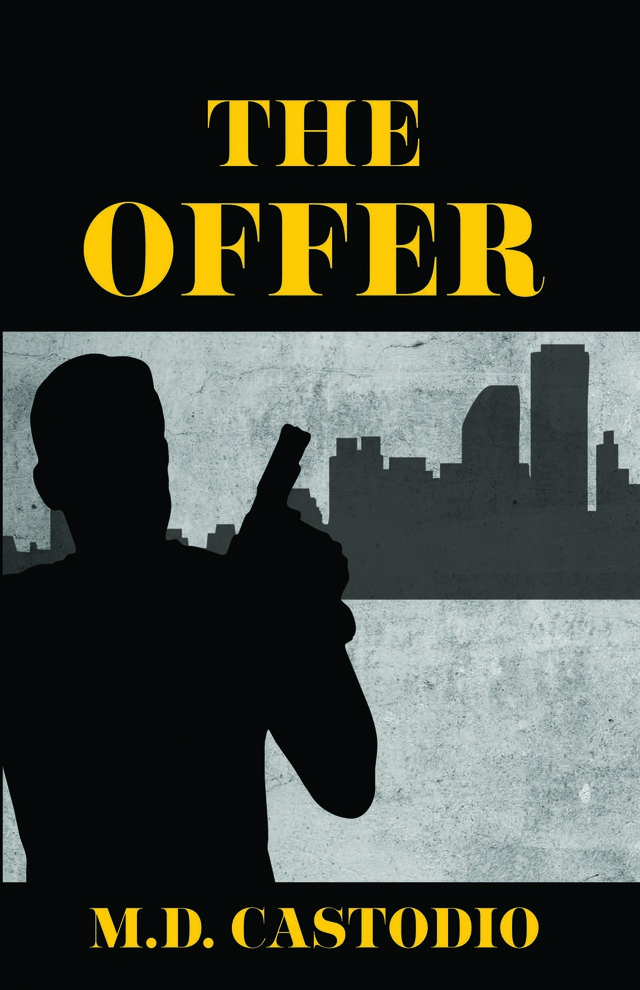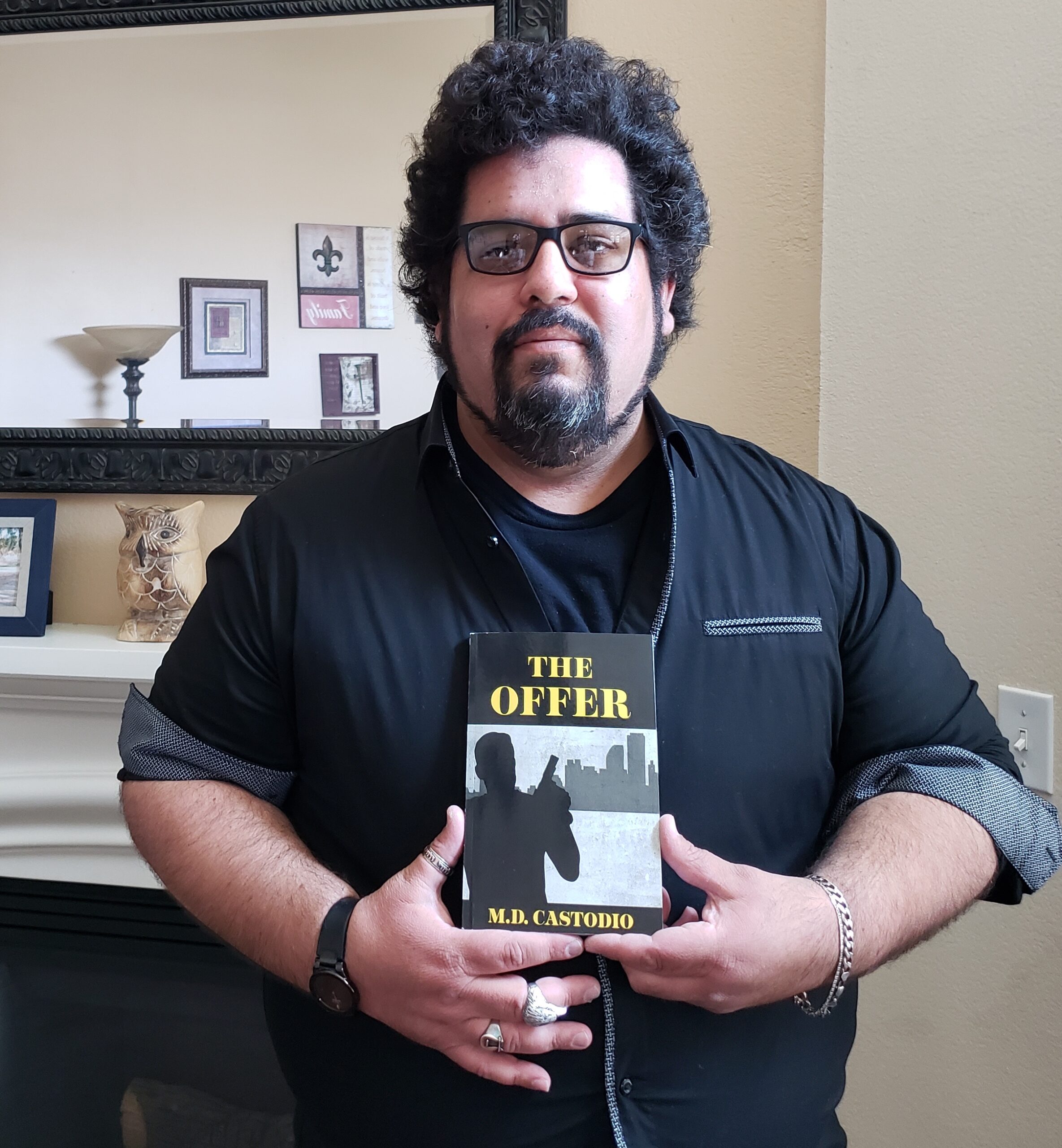 "My publishing experience was exceptional. It was a definite, positive experience that I will remember forever. The staff were pleasant, polite and thorough. The process was informative, and interactive throughout each step. I could not be more pleased with the publishing experience, and I am looking forward to the next step. Thank you." (April 29, 2022)
---
M.D. Castodio
The Offer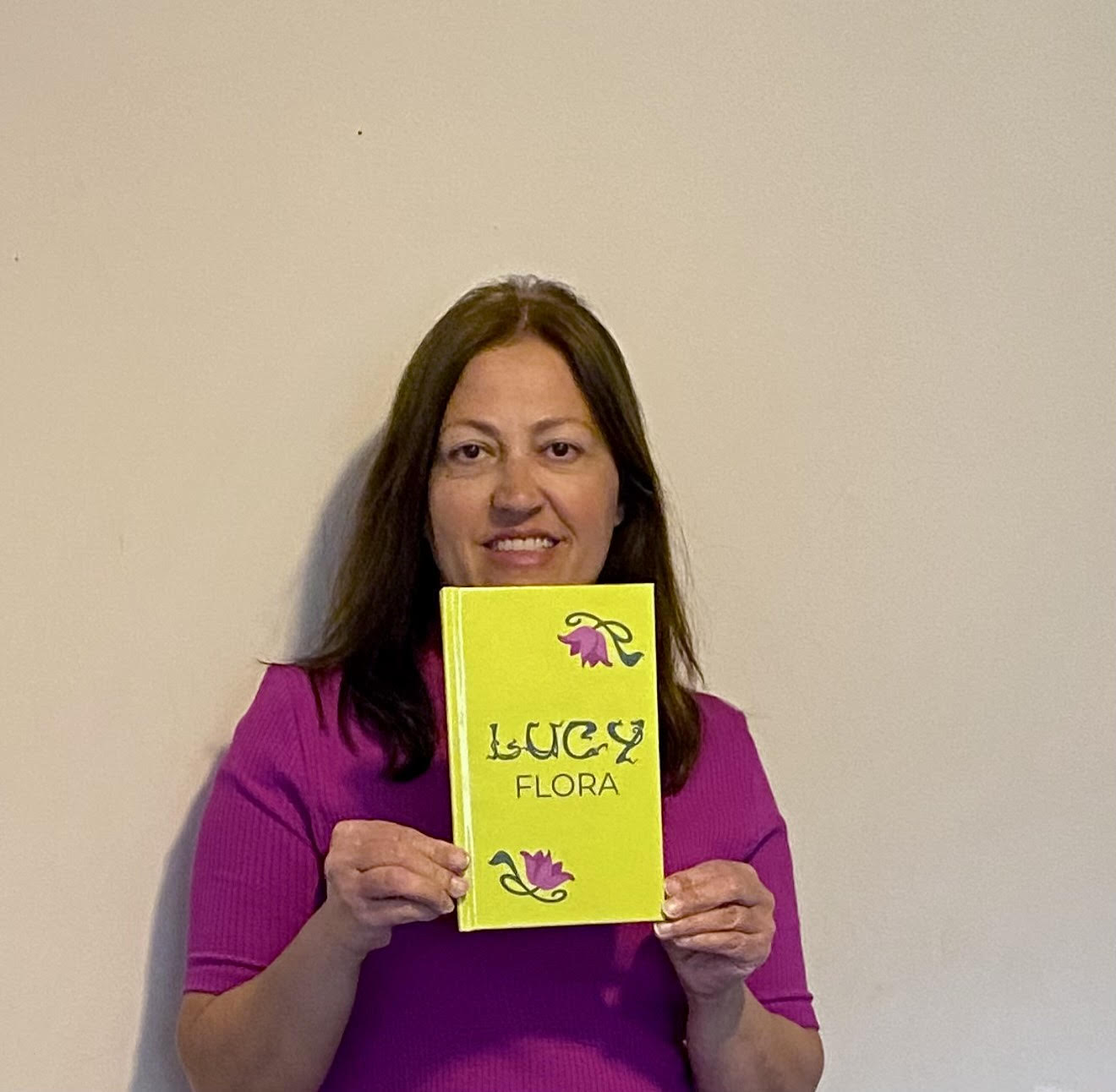 "If you are looking to publish a book, you need to check out Dorrance Publishing company. They helped me through the whole journey from beginning to end.  Their staff kept me updated and answered all my questions. I totally recommend Dorrance Publishing to everyone I know." (April 26, 2022)
---
Rose Pollack (Flora)
Lucy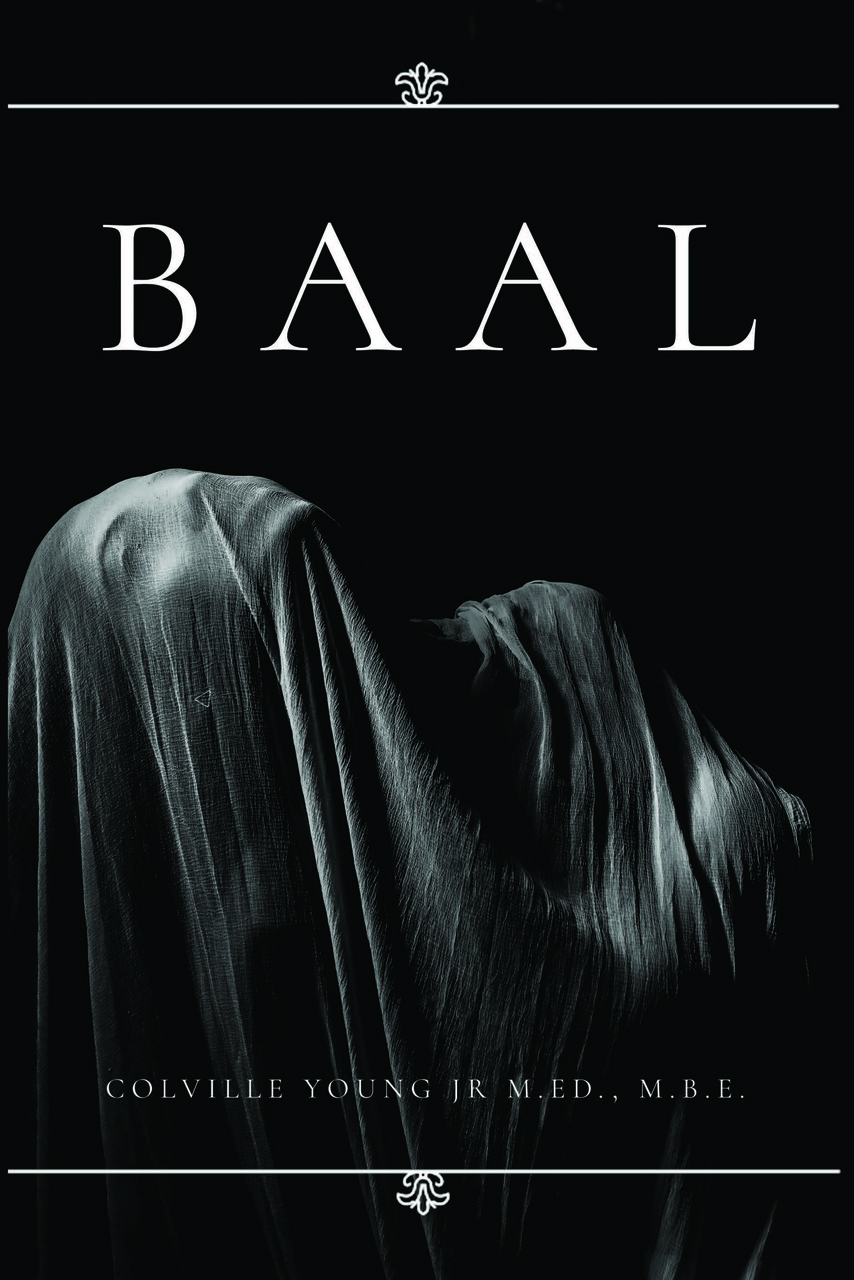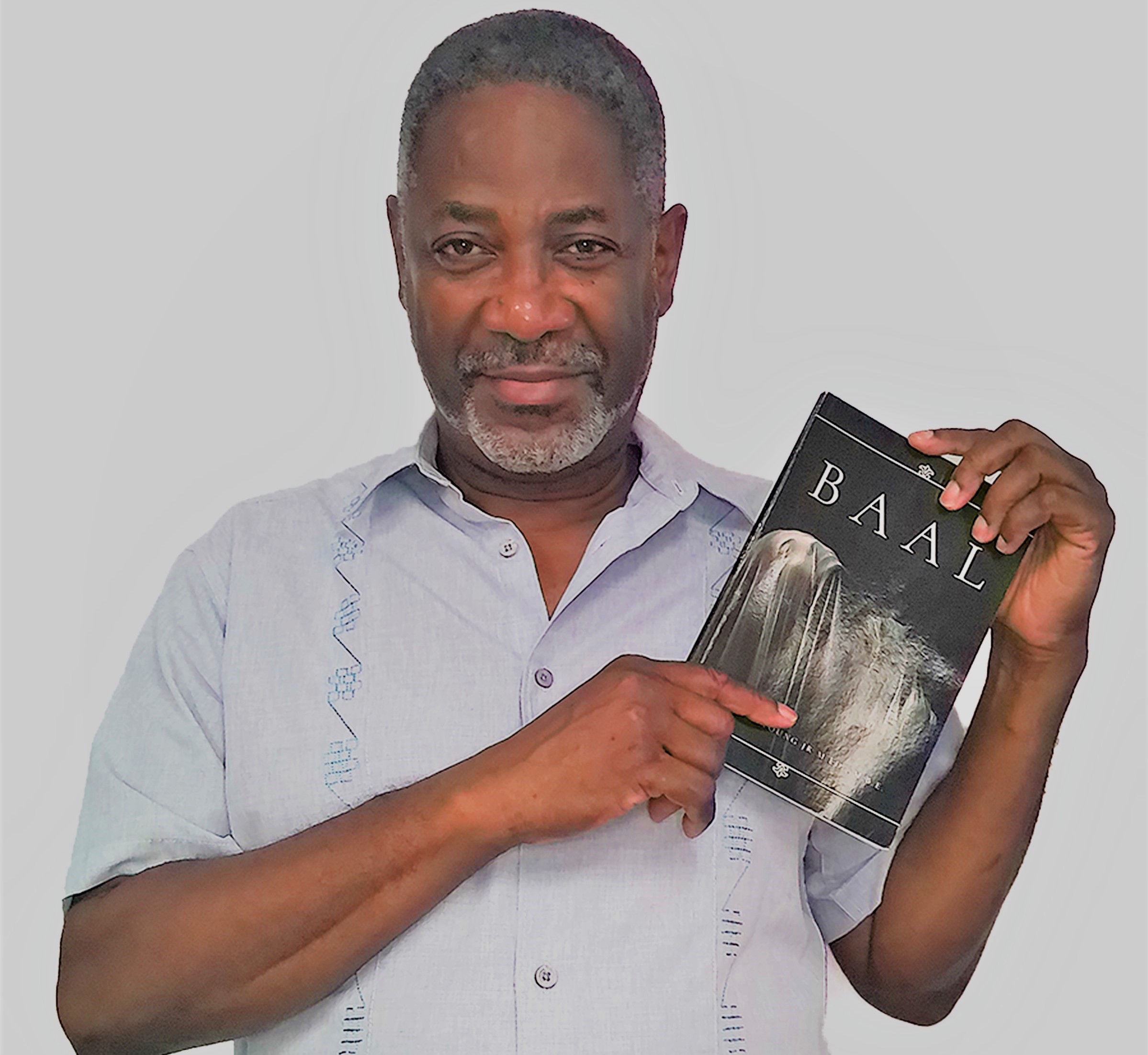 "My journey to become a published Author was an exciting and challenging one. I have no regrets for choosing Dorrance as my publisher. They were there with me every step of the way, providing professional services in a timely manner." (March 28, 2022)
---
Colville Young Jr., M.Ed., M.B.E
Baal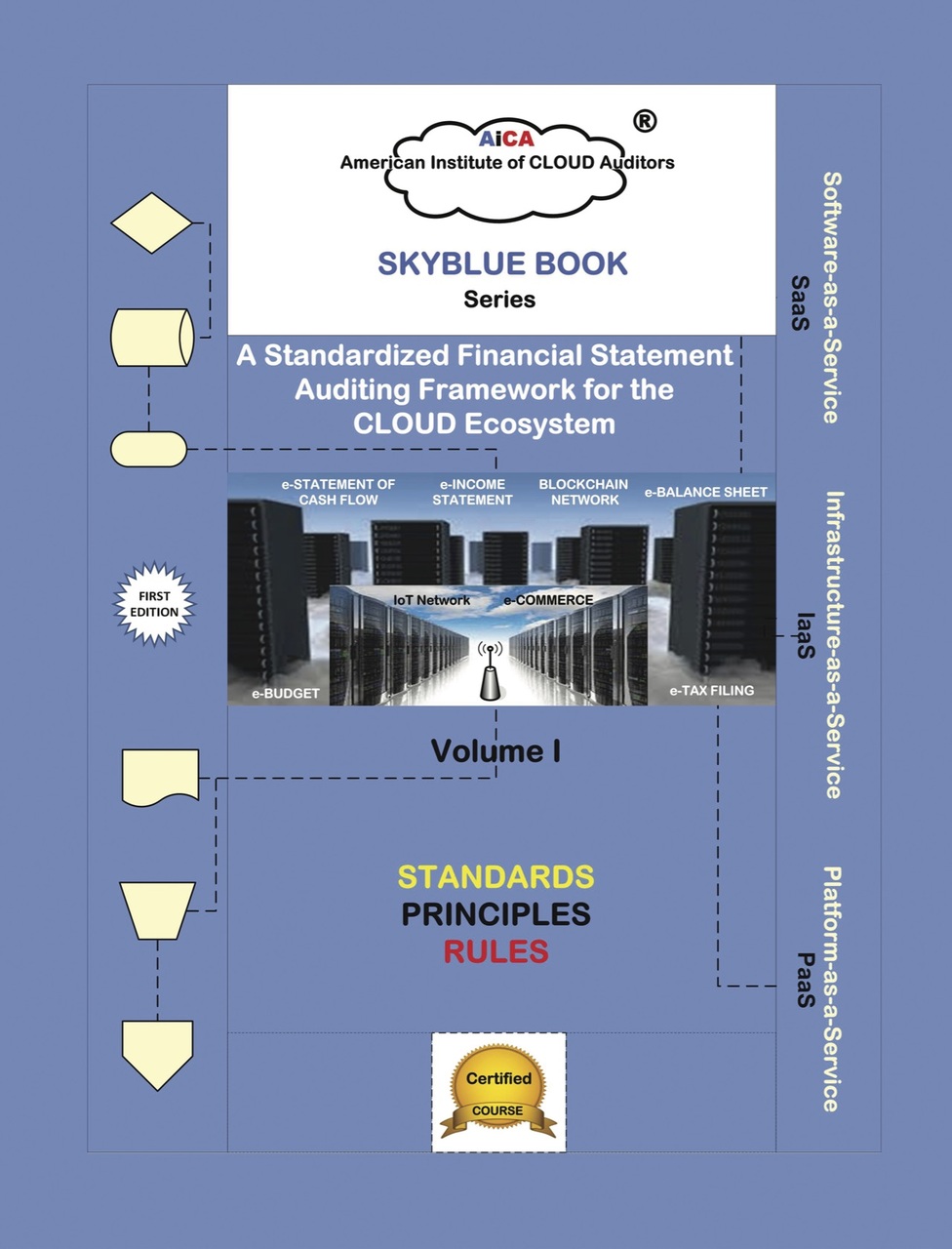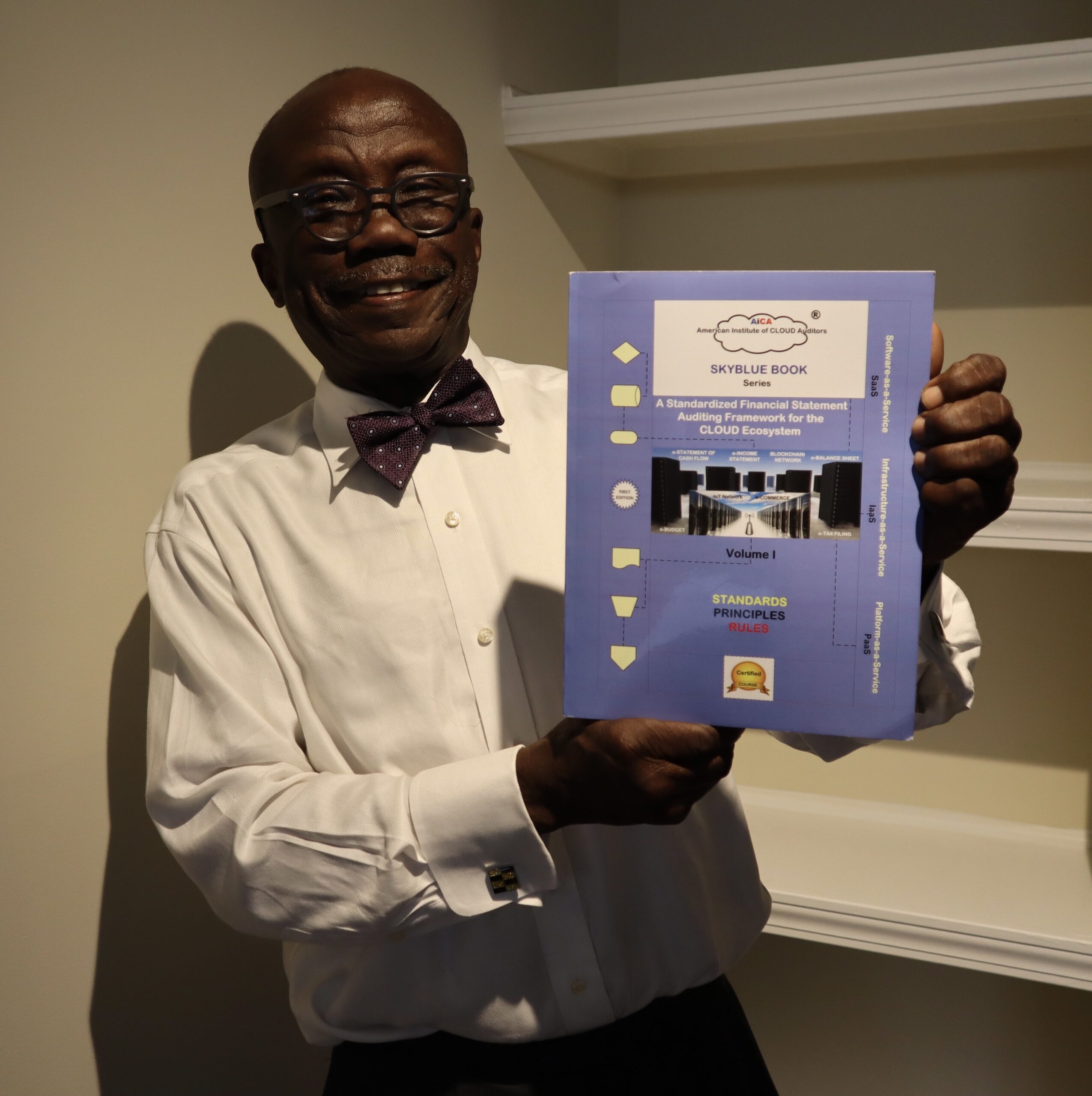 "We are extremely satisfied with the degree of professionalism Dorrance Team exhibited from the inception of the project to the delivery of the final product – a beautiful book. As auditors, we pay keen attention to each step in a given process. After the first few steps in the process, we had no doubt the journey would end well – it did. The quality checks along the way were excellent. Our team has decided to make Dorrance our preferred choice for future publications. We have several books in the pipeline and look forward to working with the Team again. I will strongly recommend Dorrance to my colleagues. "
---
Robert Llewellyn Kilby, CPA, CITP, CCSK Principal Author American Institute of CLOUD Auditors
A Standardized Financial Statement Auditing Framework for the CLOUD Ecosystem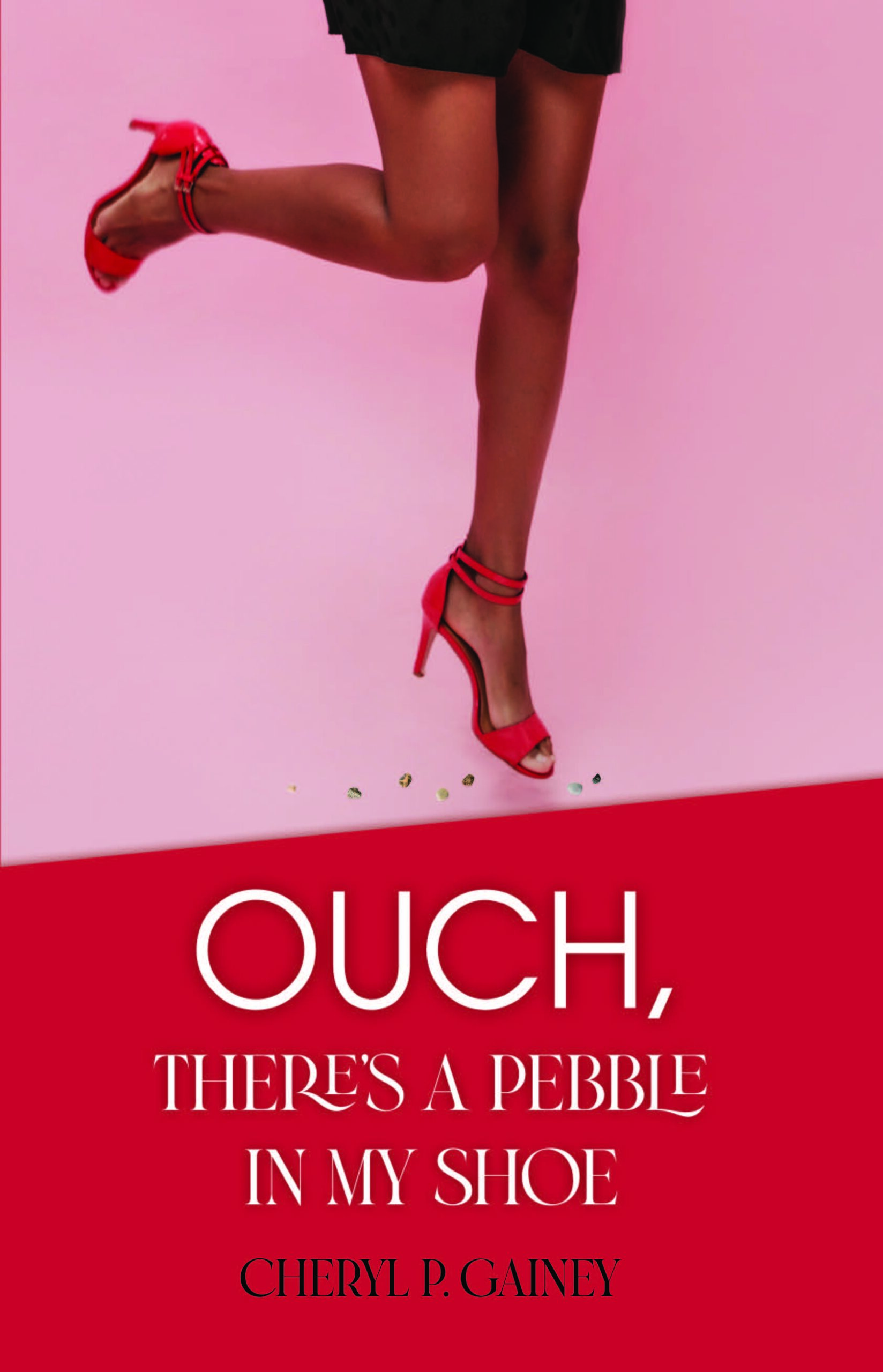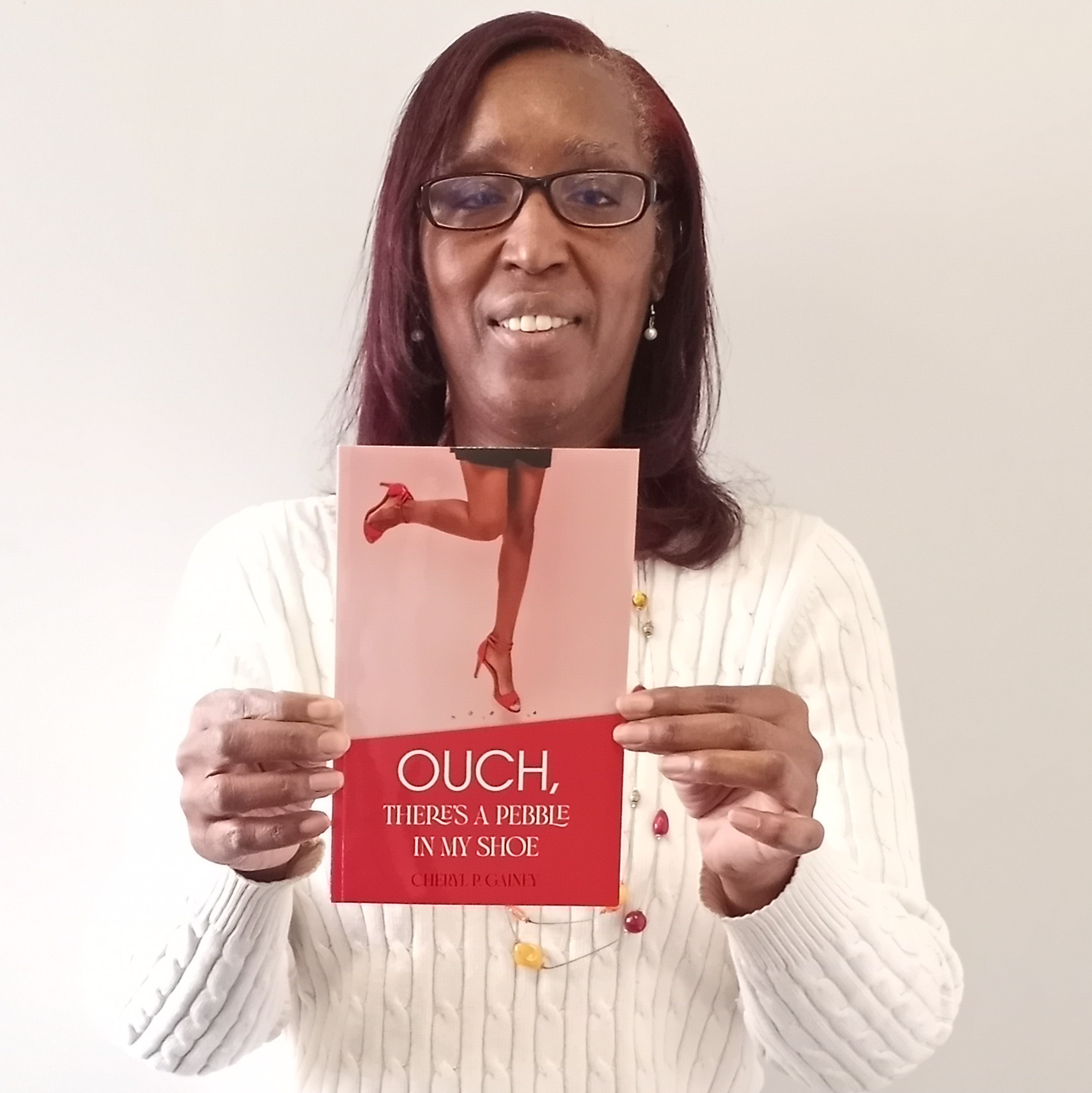 "When I first started working with Dorrance Publishing Company, they inquired about how I would want the cover of my book to look like. When I saw it, I was amazed. It was way beyond what I expected. I can't stop with the cover, the whole book from front to back, is a masterpiece, thanks to the experts at Dorrance Publishing Company. They are so good, I already recommended them to a friend, just this past week."
---
Cheryl P. Gainey
Ouch, There's a Pebble In My Shoe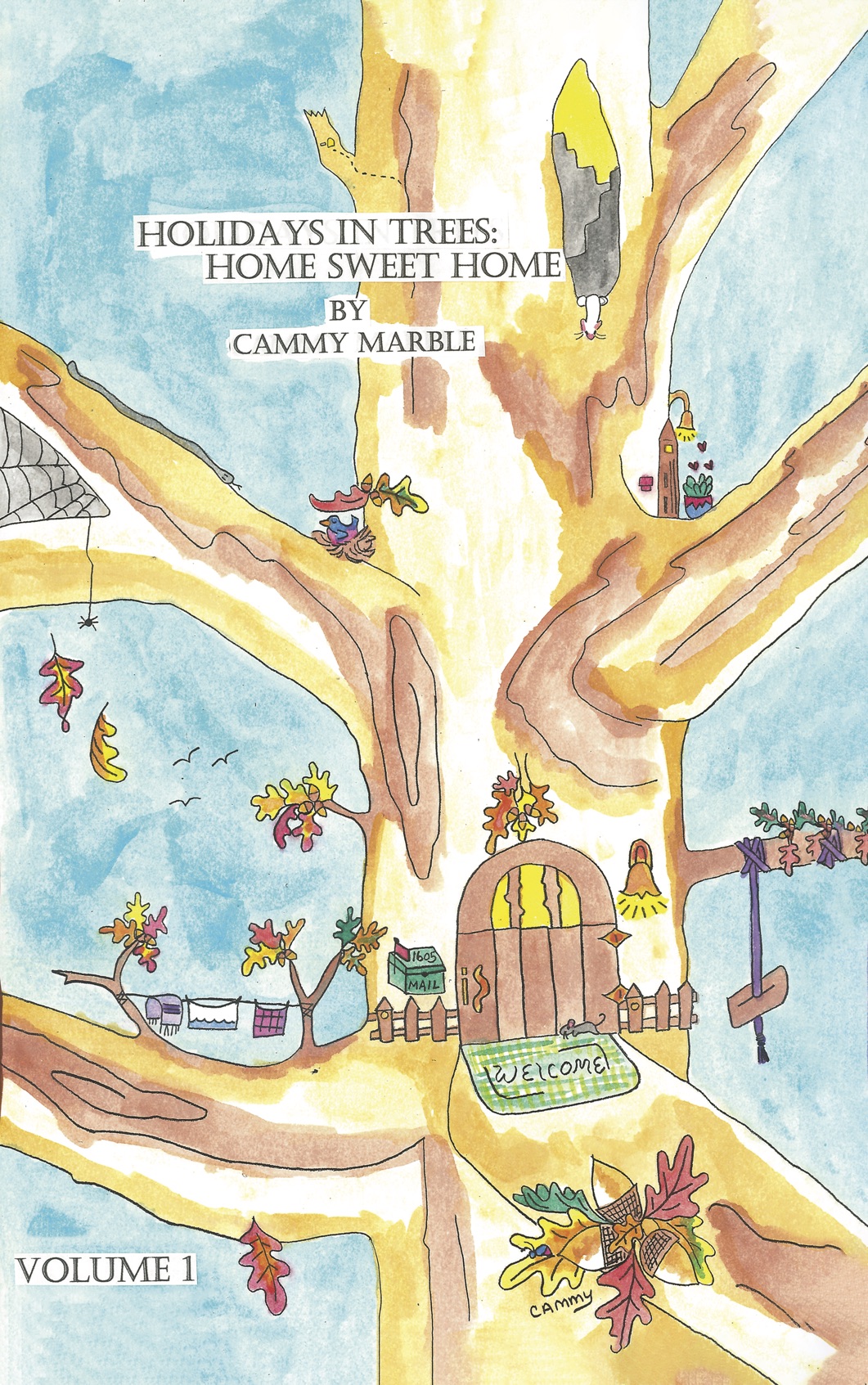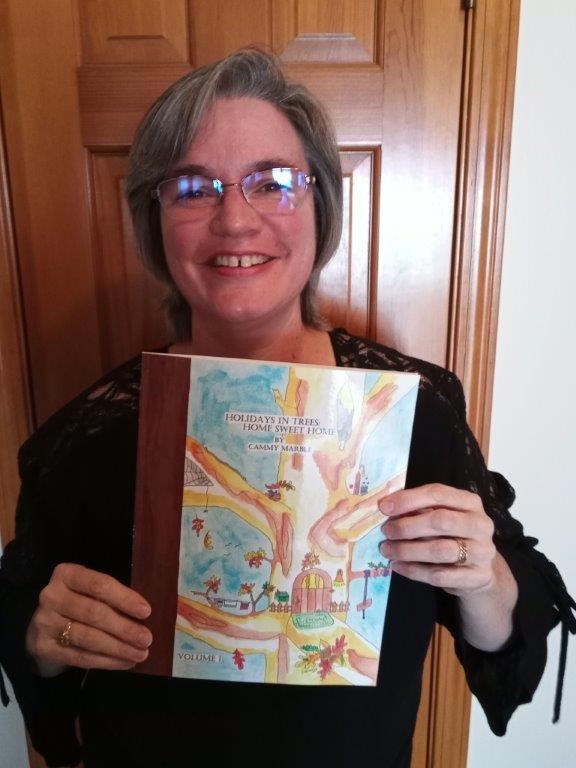 "It has been exciting working with the publishing professionals at Dorrance. As a new author, they exceeded my expectations and did all they could to make me comfortable with the publishing and marketing process.  I am grateful that they chose to publish my book, and happy that I chose to work with them!"
---
Cammy Marble
Holidays In Trees: Home Sweet Home, Volume 1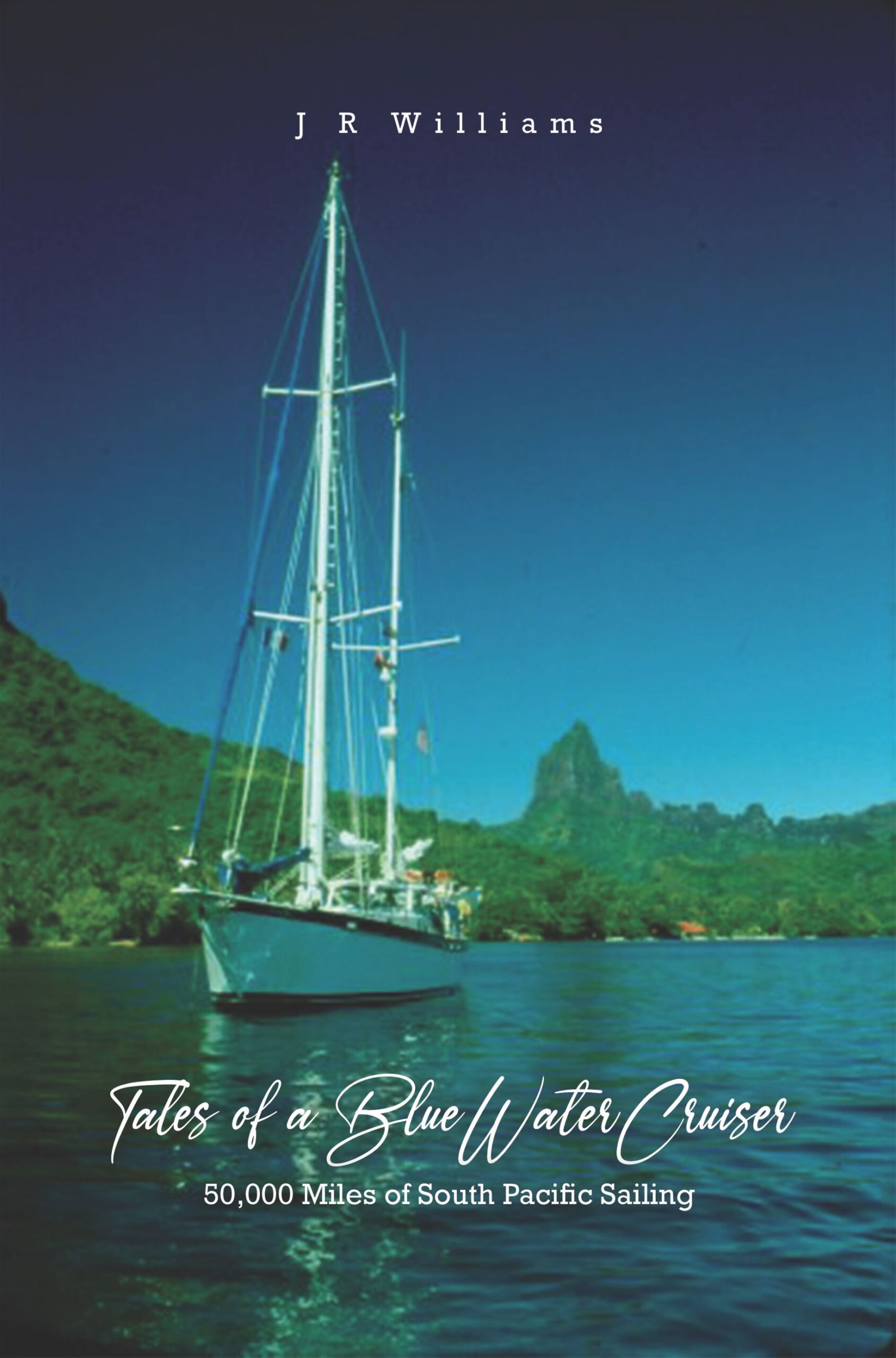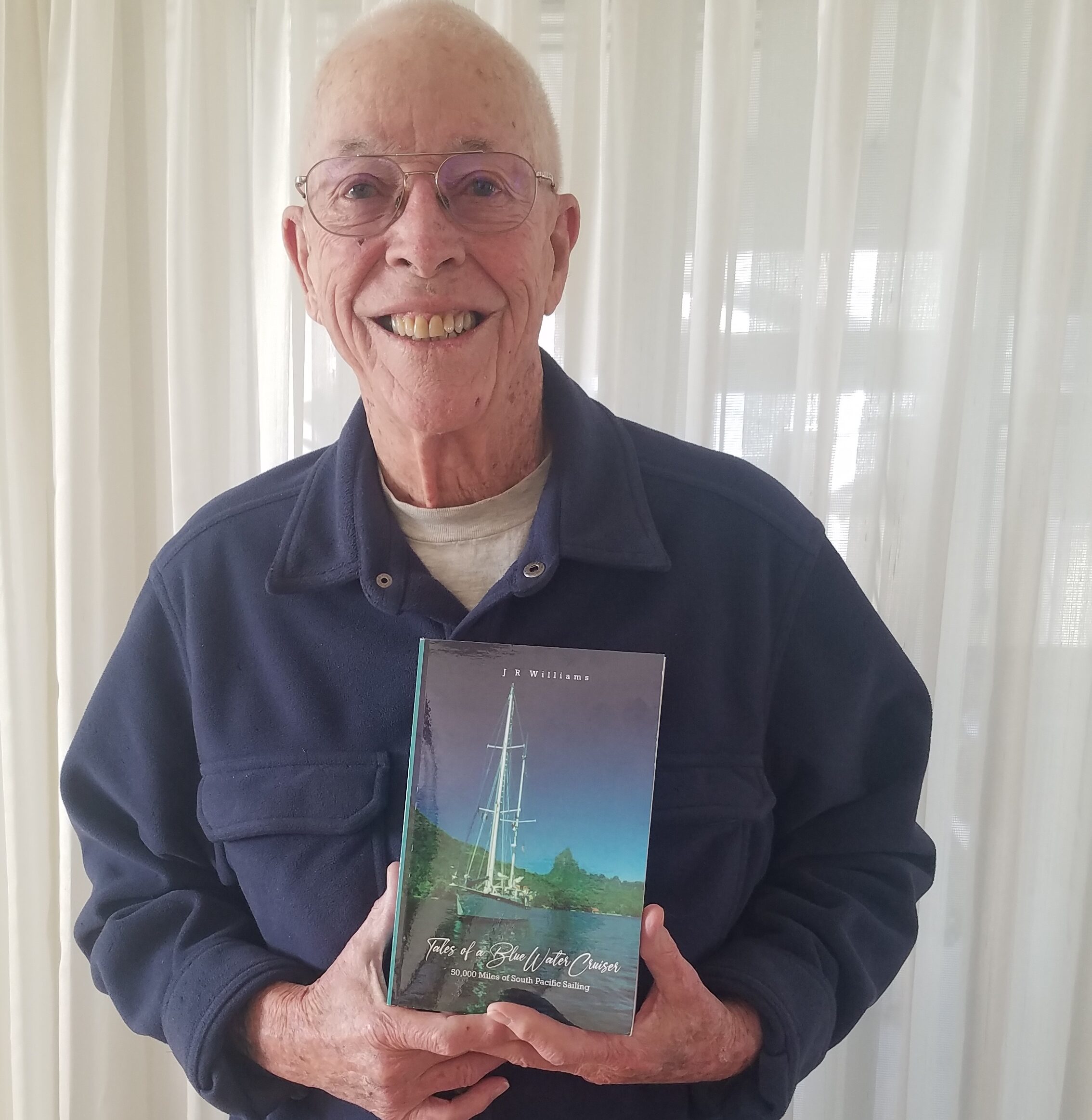 "Thank you to everyone at Dorrance Publishing who I was in touch with for doing such a great job working with me to produce such a nice-looking finished product."
---
J R Williams
Tales of a Blue Water Cruiser: 50,000 Miles of South Pacific Sailing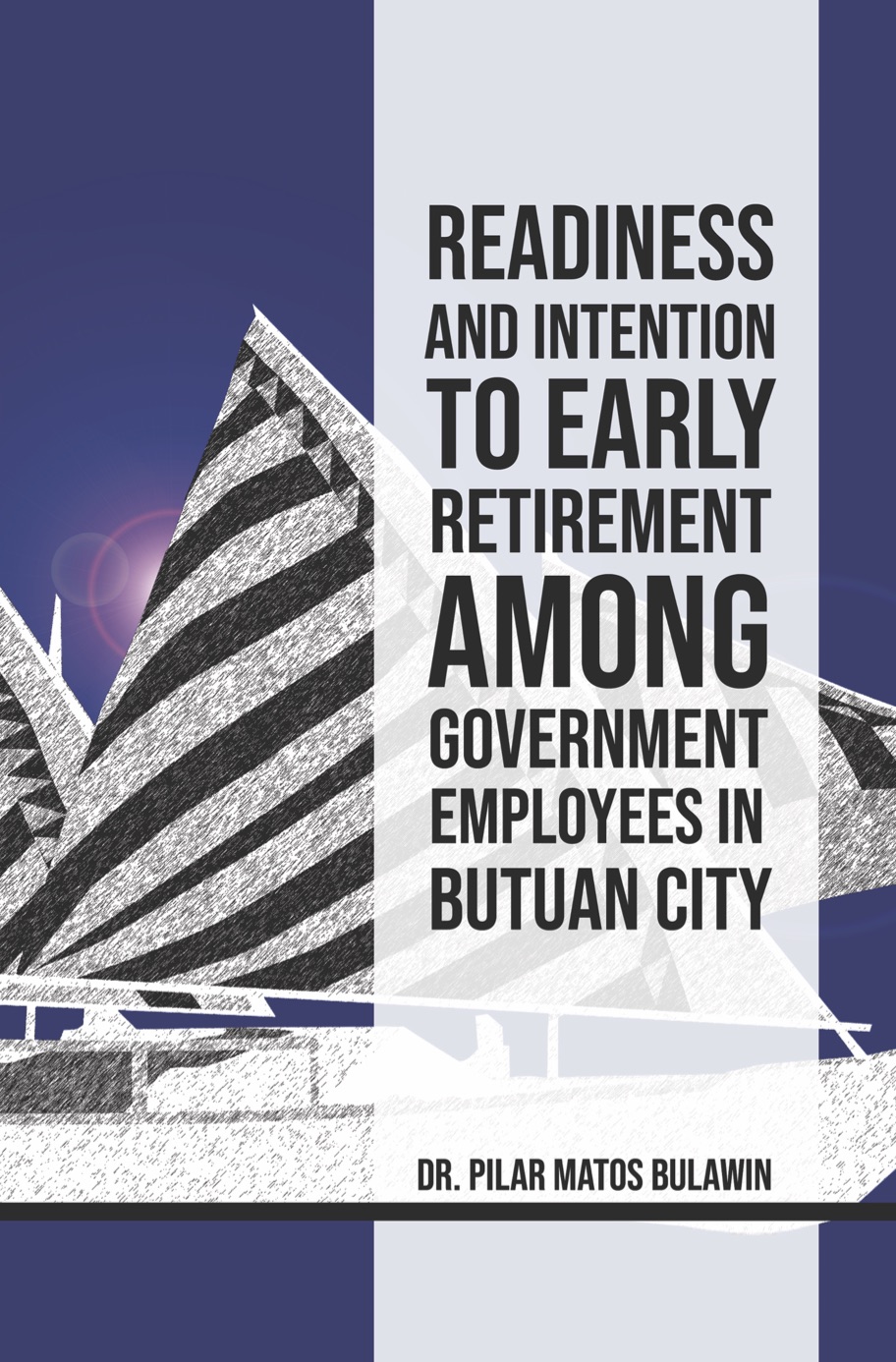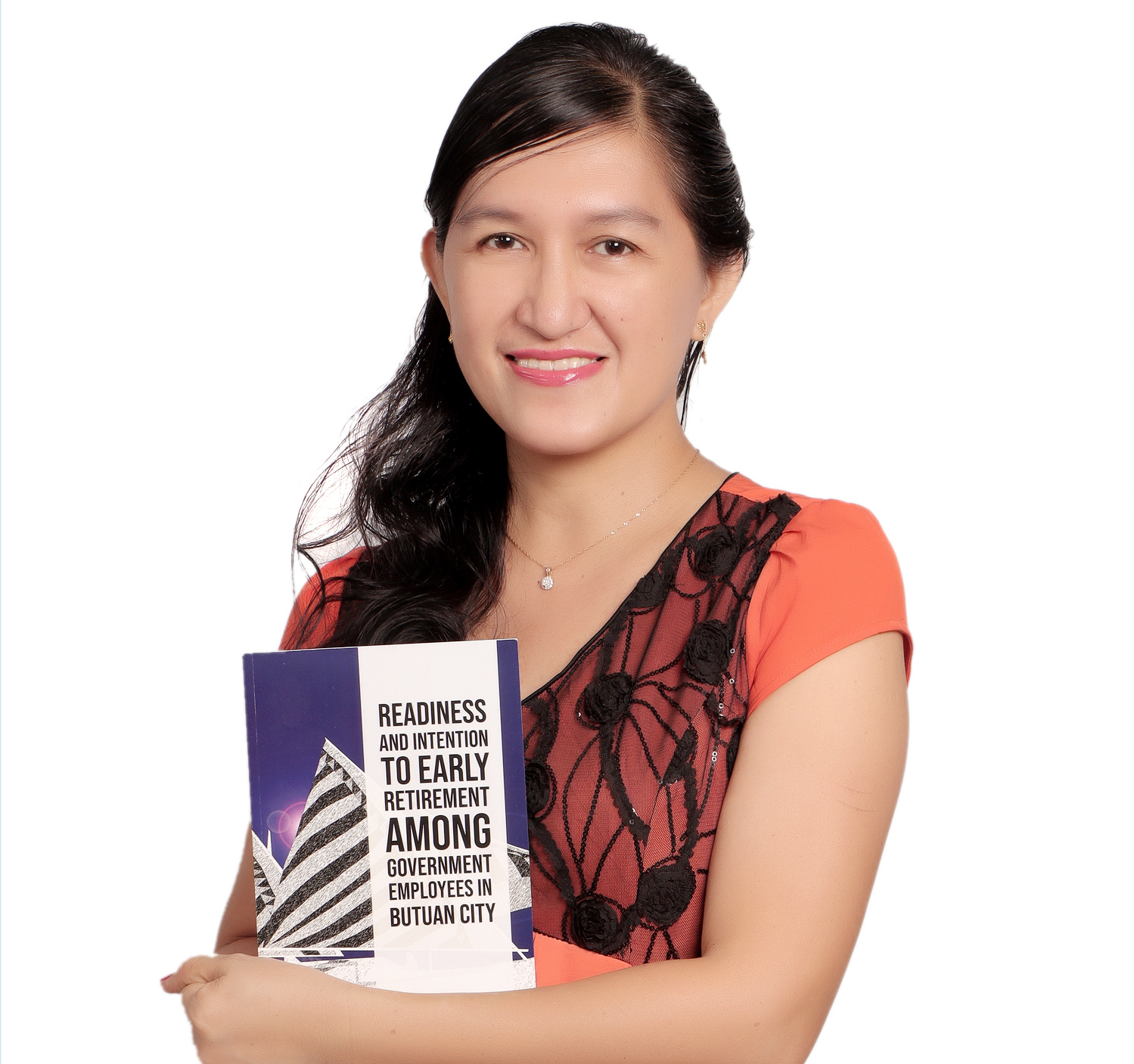 "It was indeed a fulfilling journey to be a published author. A milestone that started from a raw manuscript going through various processes and comes to print as a published book is truly a worthy journey to take.
Heartfelt gratitude to David Zeolla, President of Dorrance Publishing, and the team Barbara, Erin, Rachel, and Raquel who untiringly committed to extending support as we go through each step of the publishing process.  Creating a conducive environment for new authors to feel at ease with concise, timely, and professionalism of connecting in a diversified and hybrid working environment.
Highly recommended to others who dream of telling their stories to the world! Again, thank you Dorrance Publishing."
---
Dr. Pilar M. Bulawin
Readiness and Intention to Early Retirement Among Government Employees in Butuan City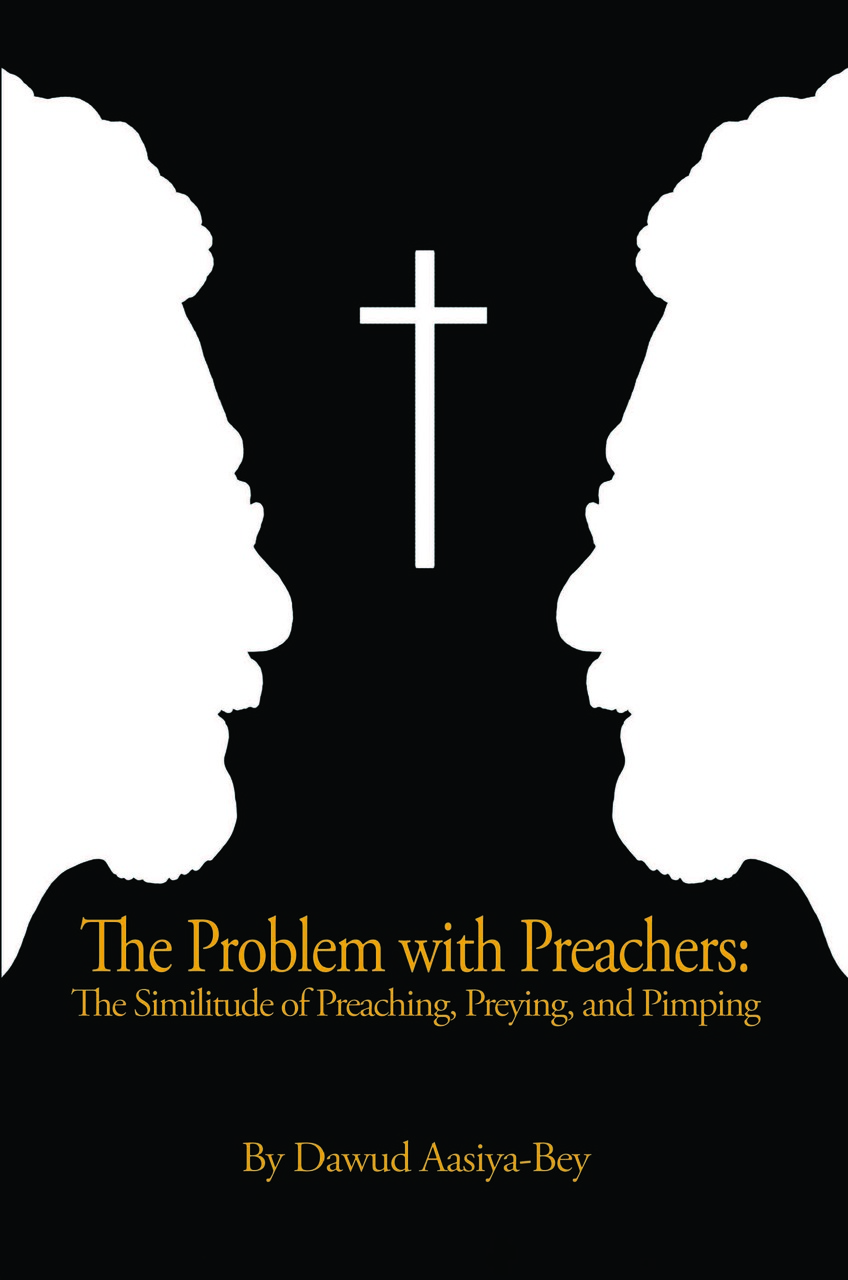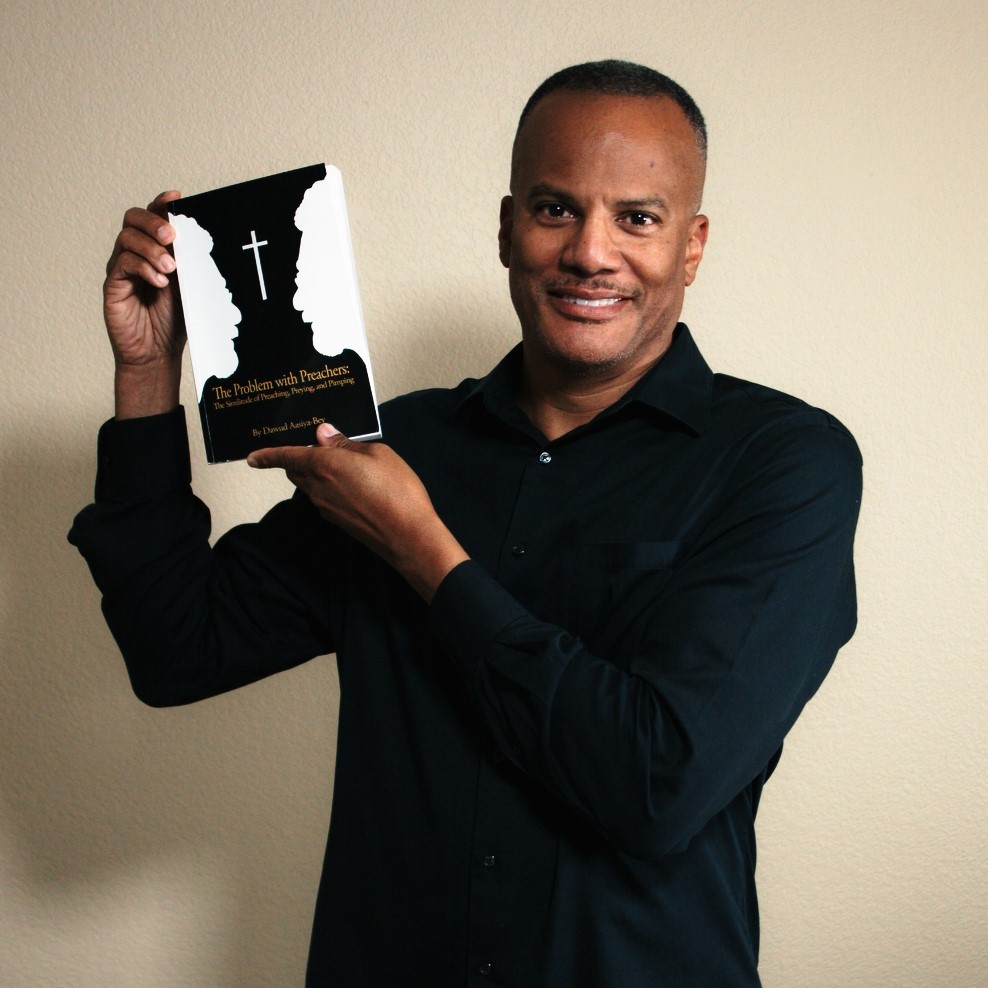 "Reflecting back a little during the beginning phase of this journey, the manuscript review and then the welcome letter from Dorrance, was the start of something very exciting. The consultant and project coordinators were positive and professional while discussing the process (contract and the book).  The initial phone conversations with the first project coordinator also involved discussing the manuscript. She expressed intrigue about something in the manuscript that I still remember to this day.  Her excitement and positive attitude about the project made me that much more excited.  Thank you for being a part of making this book a reality."
---
Dawud Aasiya-Bey
The Problem with Preachers: The Similitude of Preaching, Preying, and Pimping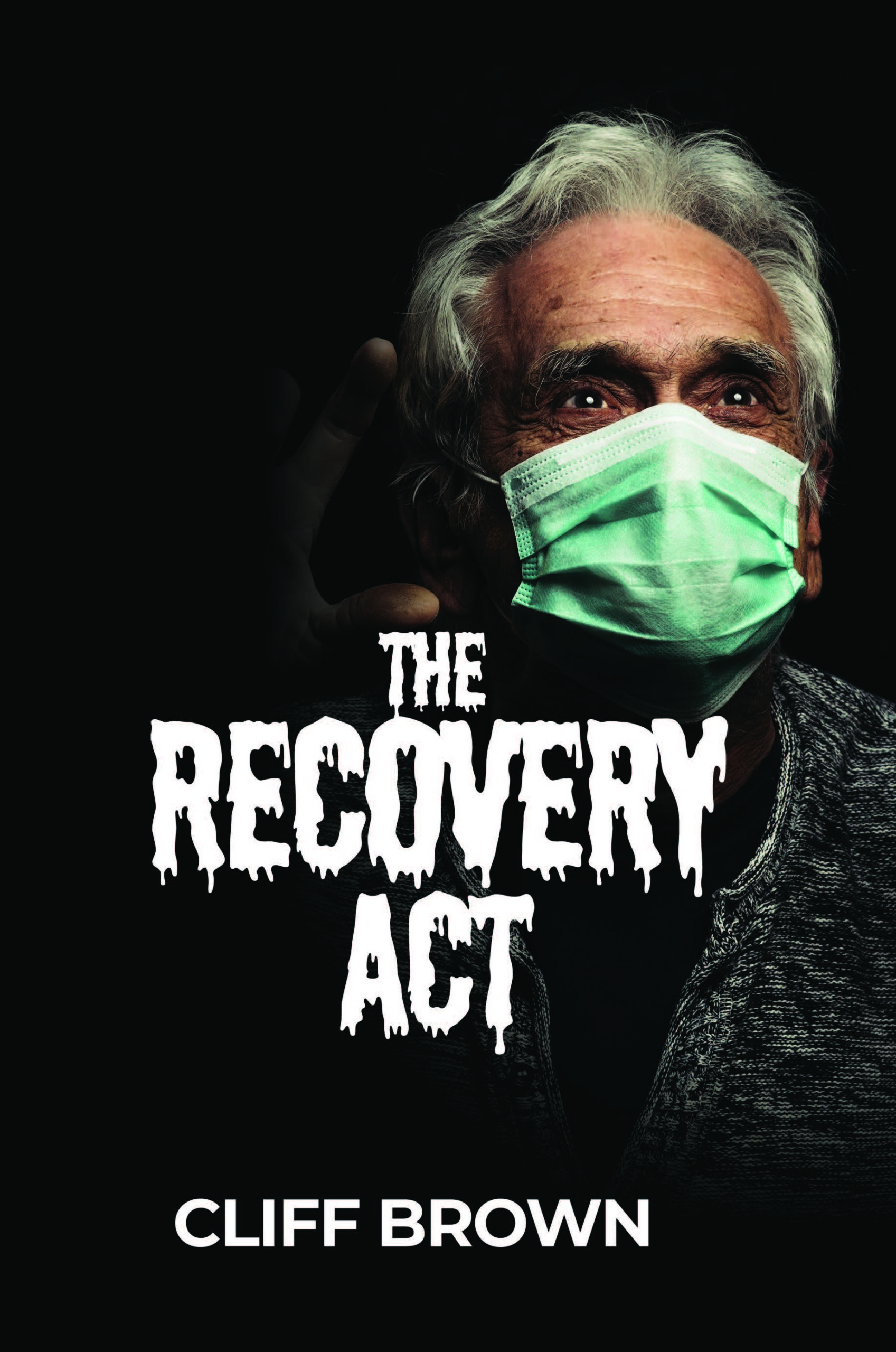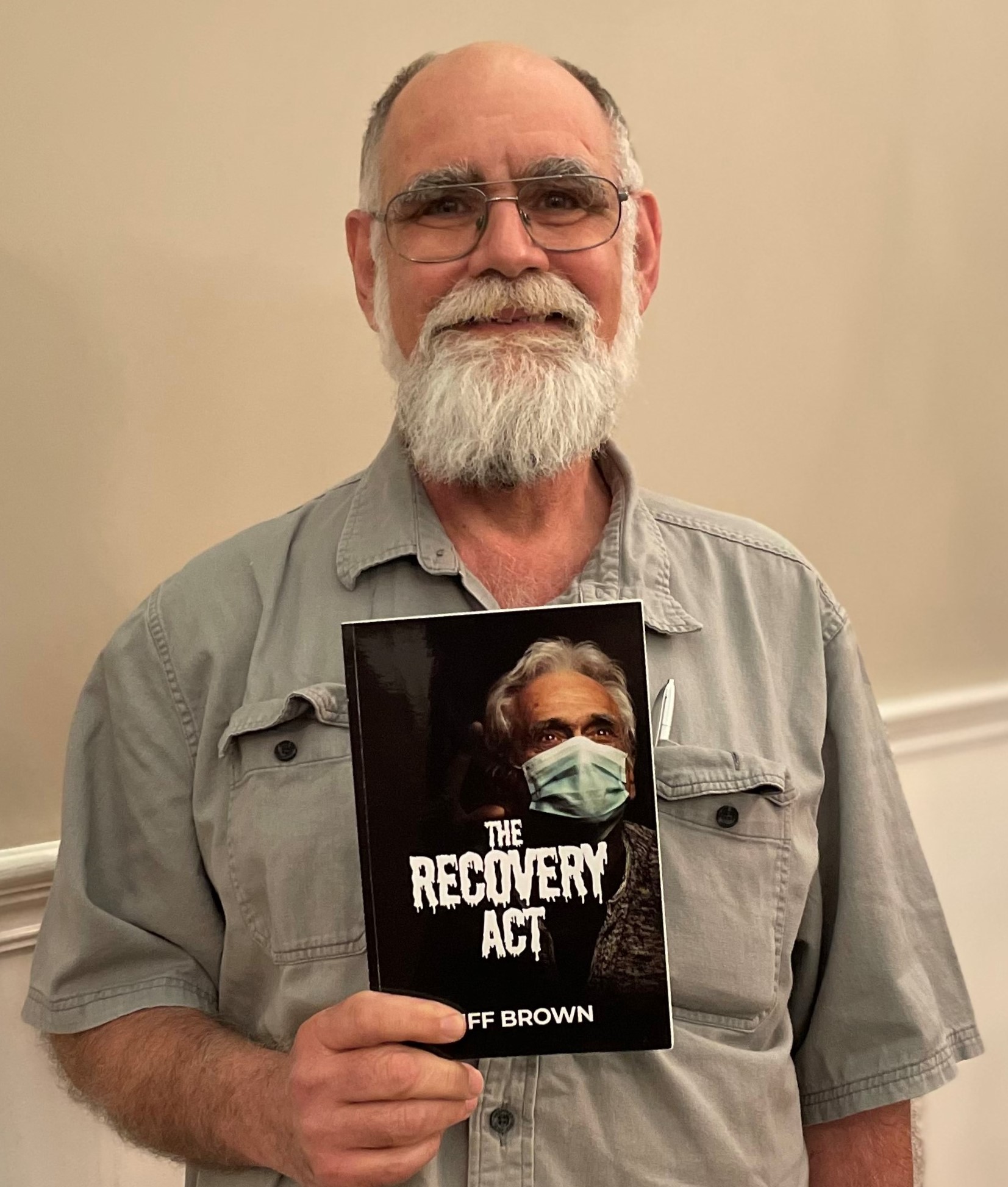 "I ran for and lost a lot of political offices. I knew that I would have been good at each thing I ran for, but I finally realized that the main reason I kept running was not to win.  It was because I had something to say.  Writing a book is a much better way to get my message to people. Thanks to Dorrance Publishing, I have become able to sound the warnings that I otherwise could not do."
---
Cliff Brown
The Recovery Act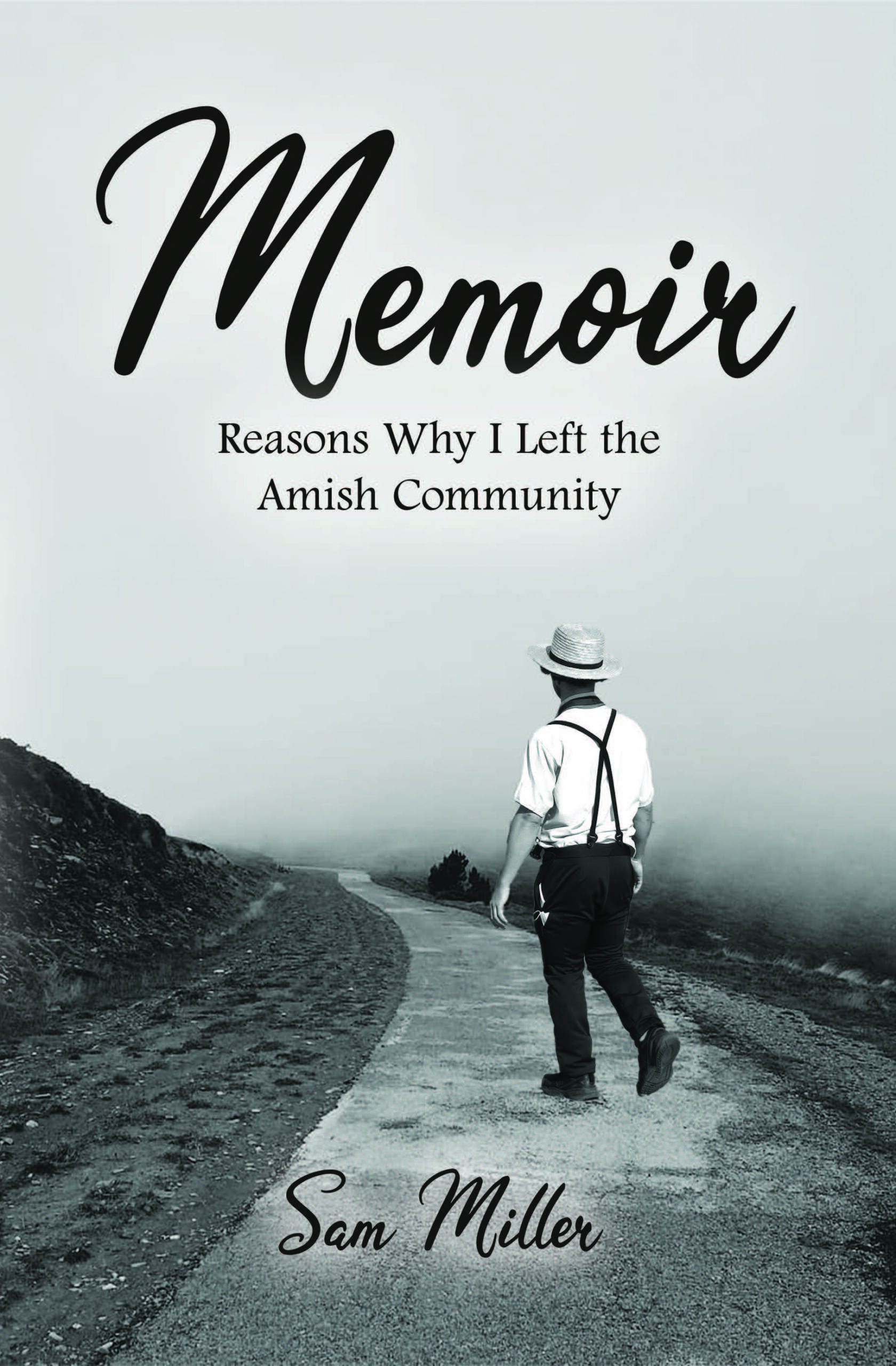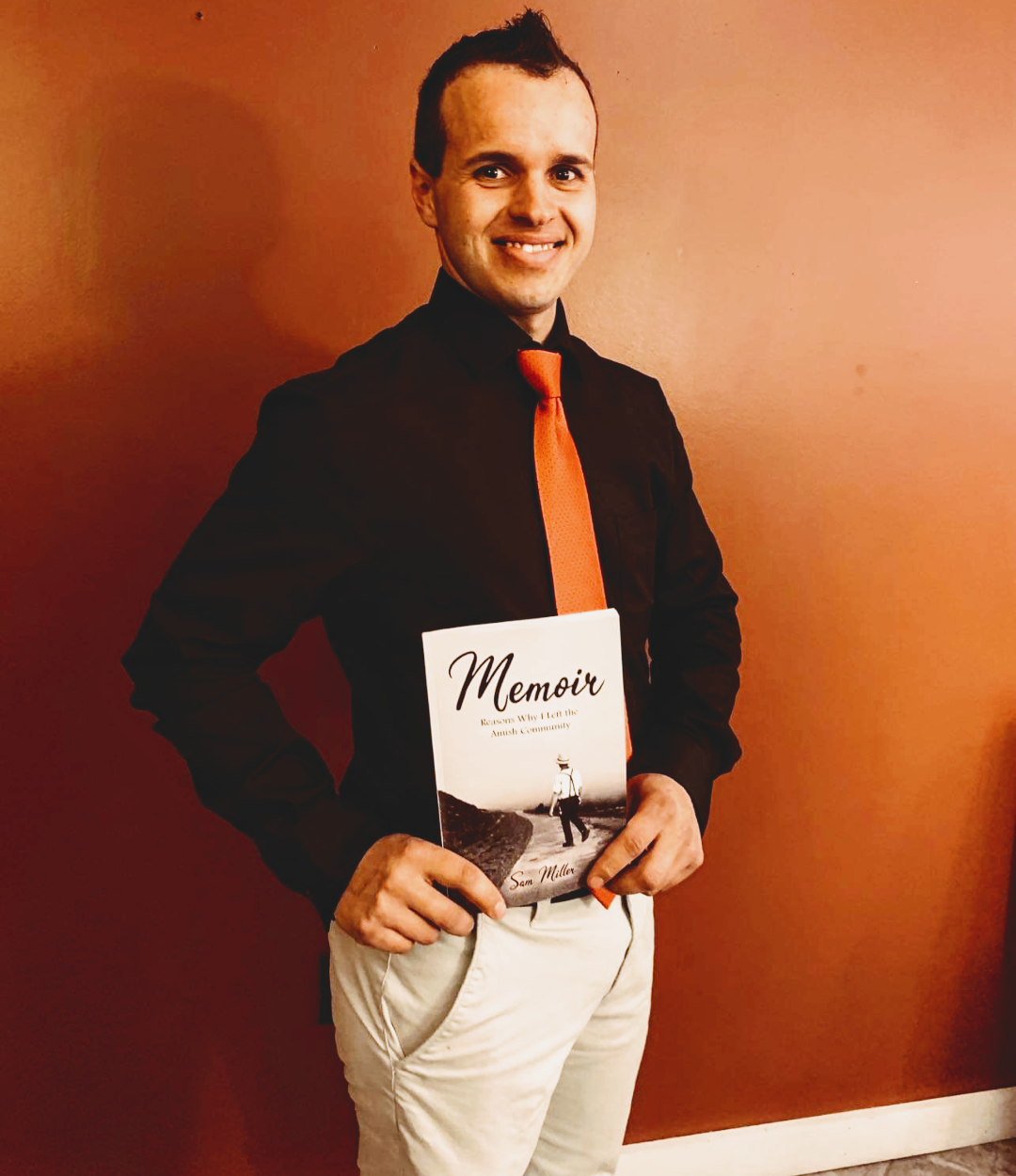 "The Dorrance Publishing Company was great to work with. Being it was my first time writing a book, there is obviously a lot of stuff on my end that was hard for me to understand, but overall I thought the publishing company did very well. It does mean a lot to me for the Dorrance Publishing company to be willing to publish my book. Thank you!"
---
Sam Miller
Memoir: Reasons Why I Left the Amish Community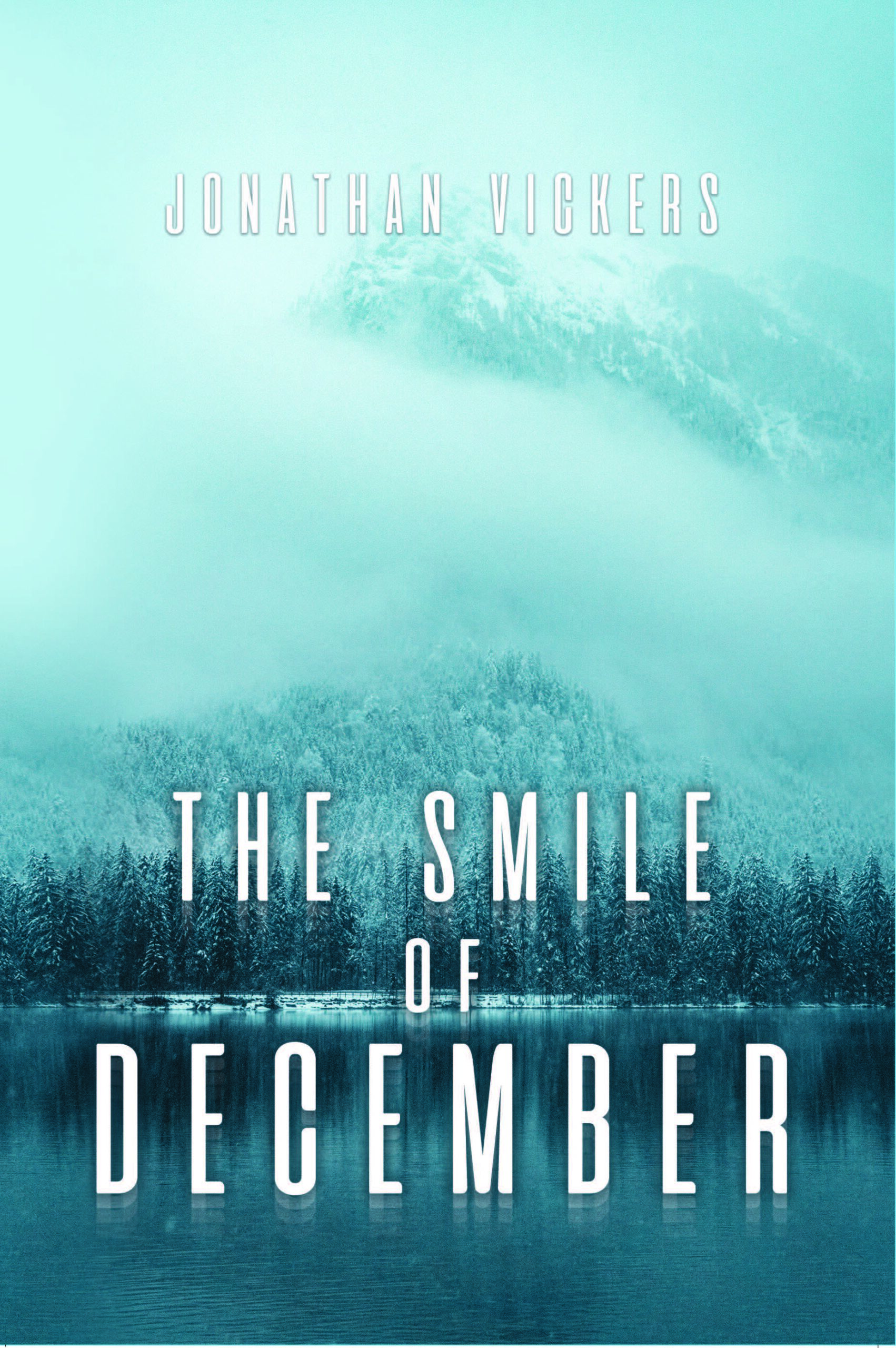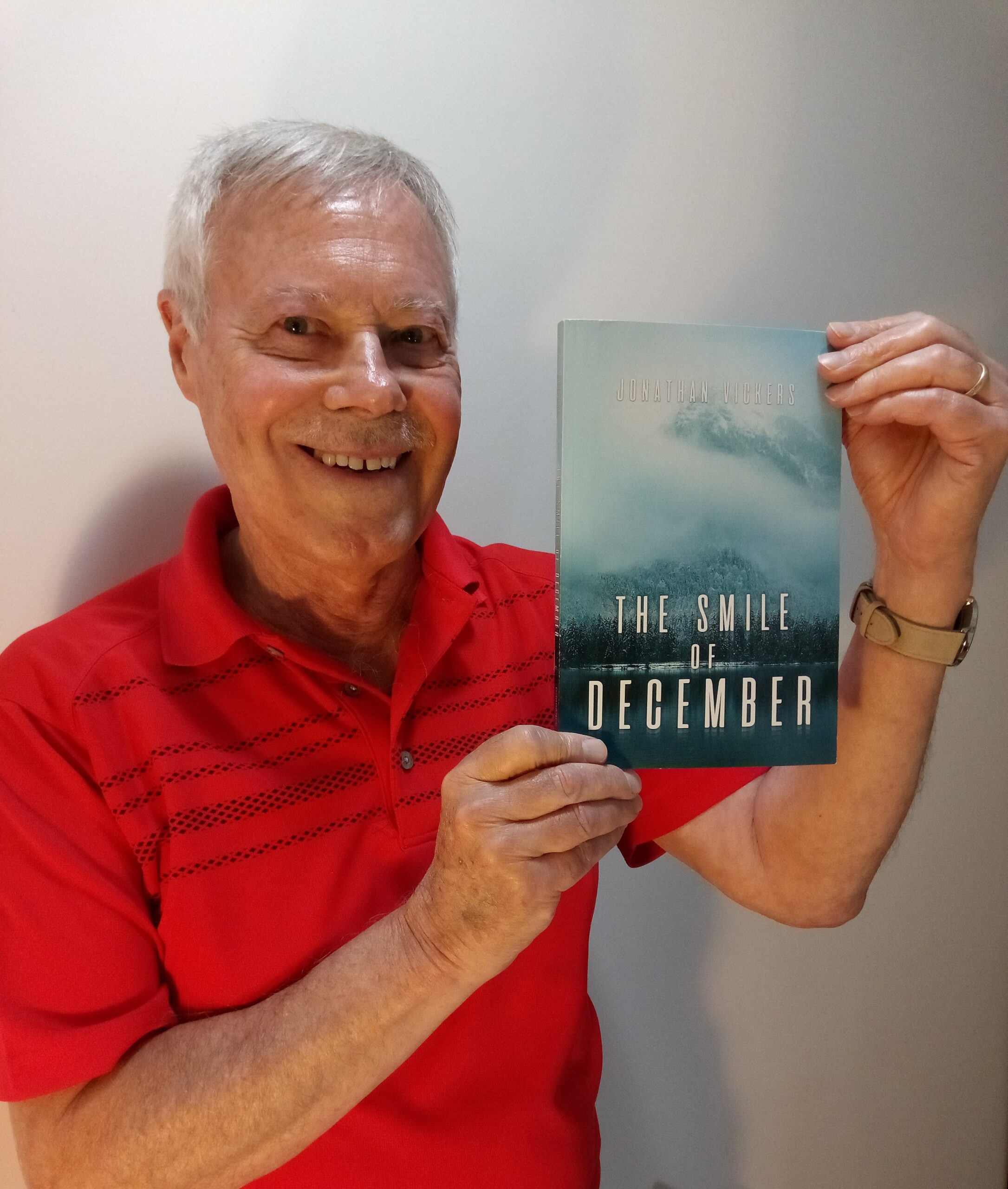 "Dorrance Publishing is a first class operation all the way. My book is a story close to my heart, and I couldn't be more pleased with the final product. Thank you David, Kyleigh, Melissa, Kenzie, Raquel, Ashley, and Joseph."
---
Jonathan Vickers
The Smile of December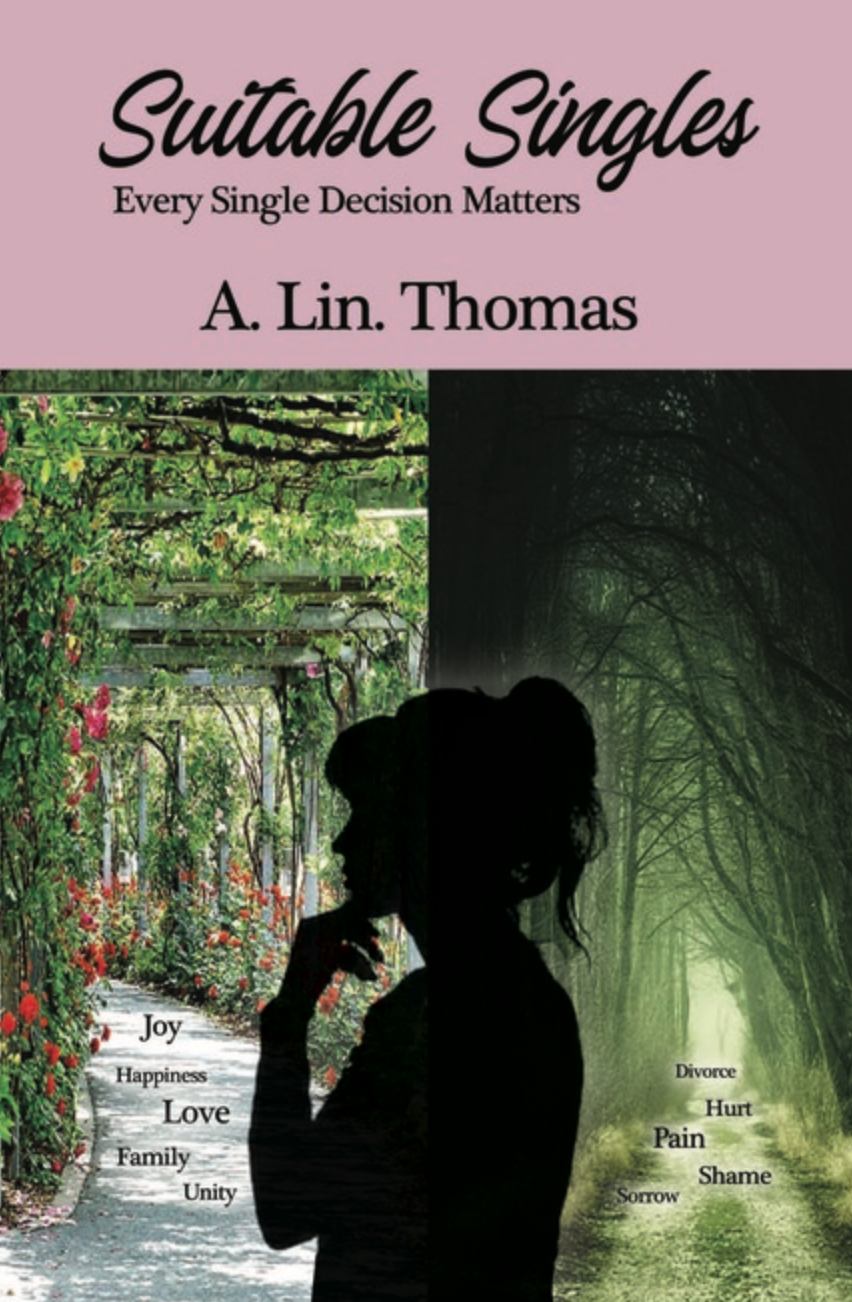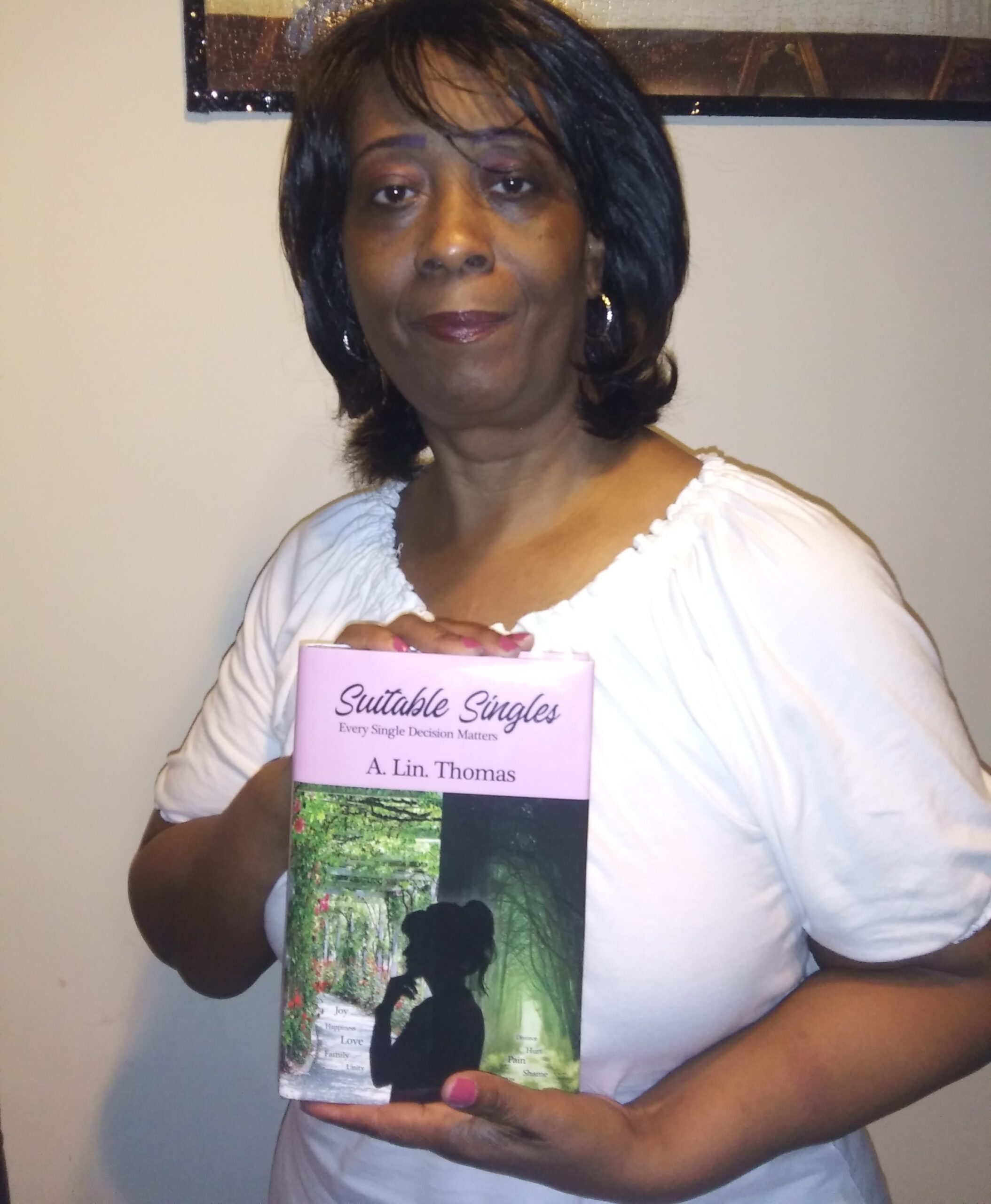 "My experience with Dorrance has been an answered prayer. They have helped me fulfill my purpose to be able to share my life and experiences with others through my writing. Their expertise has created a work that I am well pleased with and excited to share."
---
A. Lin. Thomas
Suitable Singles: Every Single Decision Matters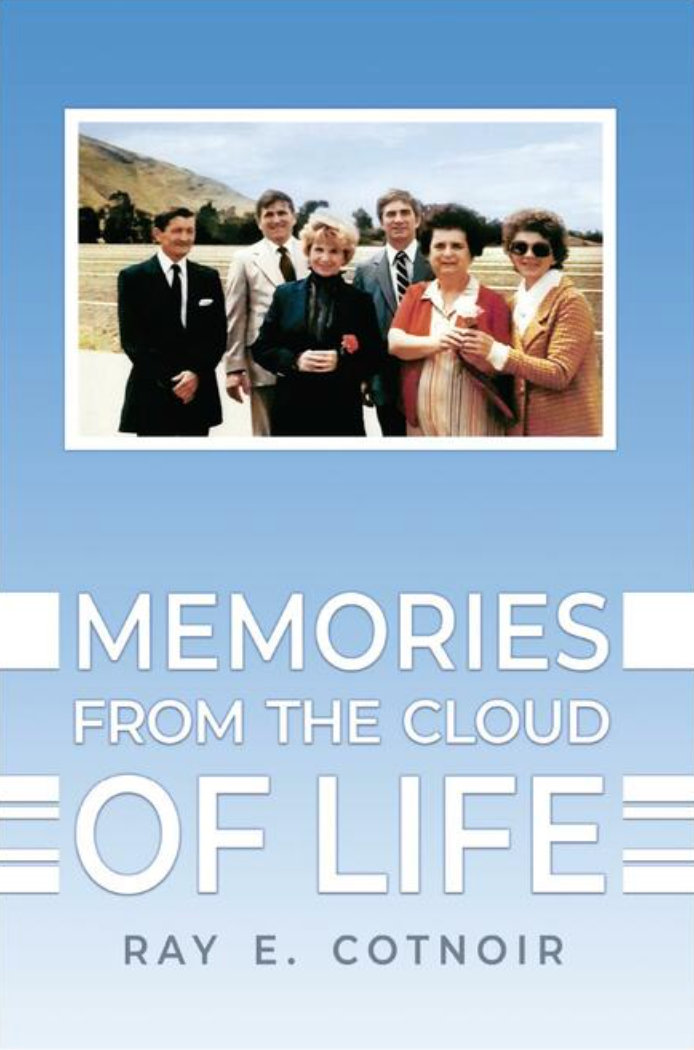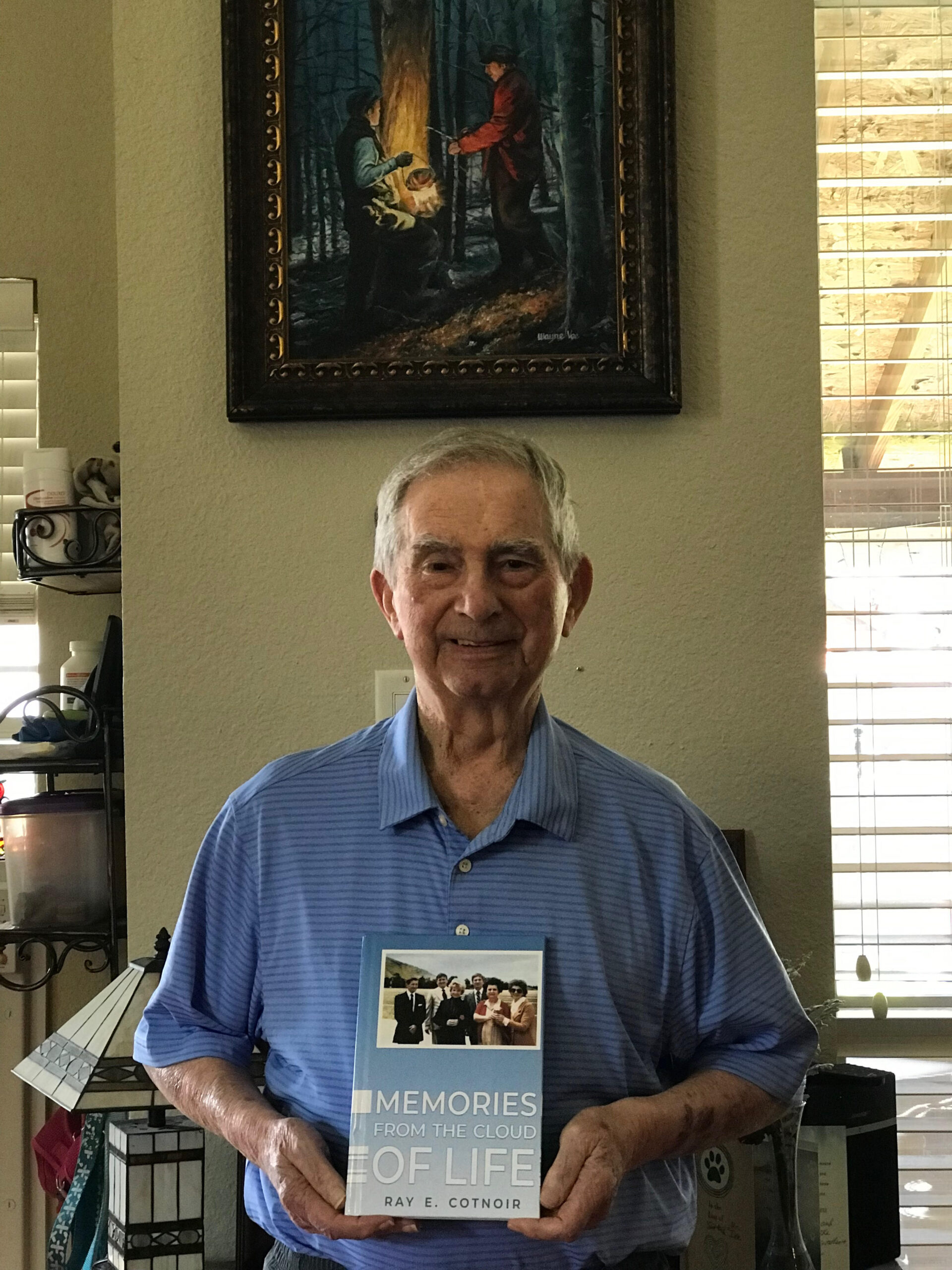 "Assistance was thorough even to this rookie. Instructions were clear, concise and firm. Time management was with a spirit of a cooperative effort, throughout,and emphasized with the artwork."
---
Ray Cotnoir
Memories From The Cloud of Life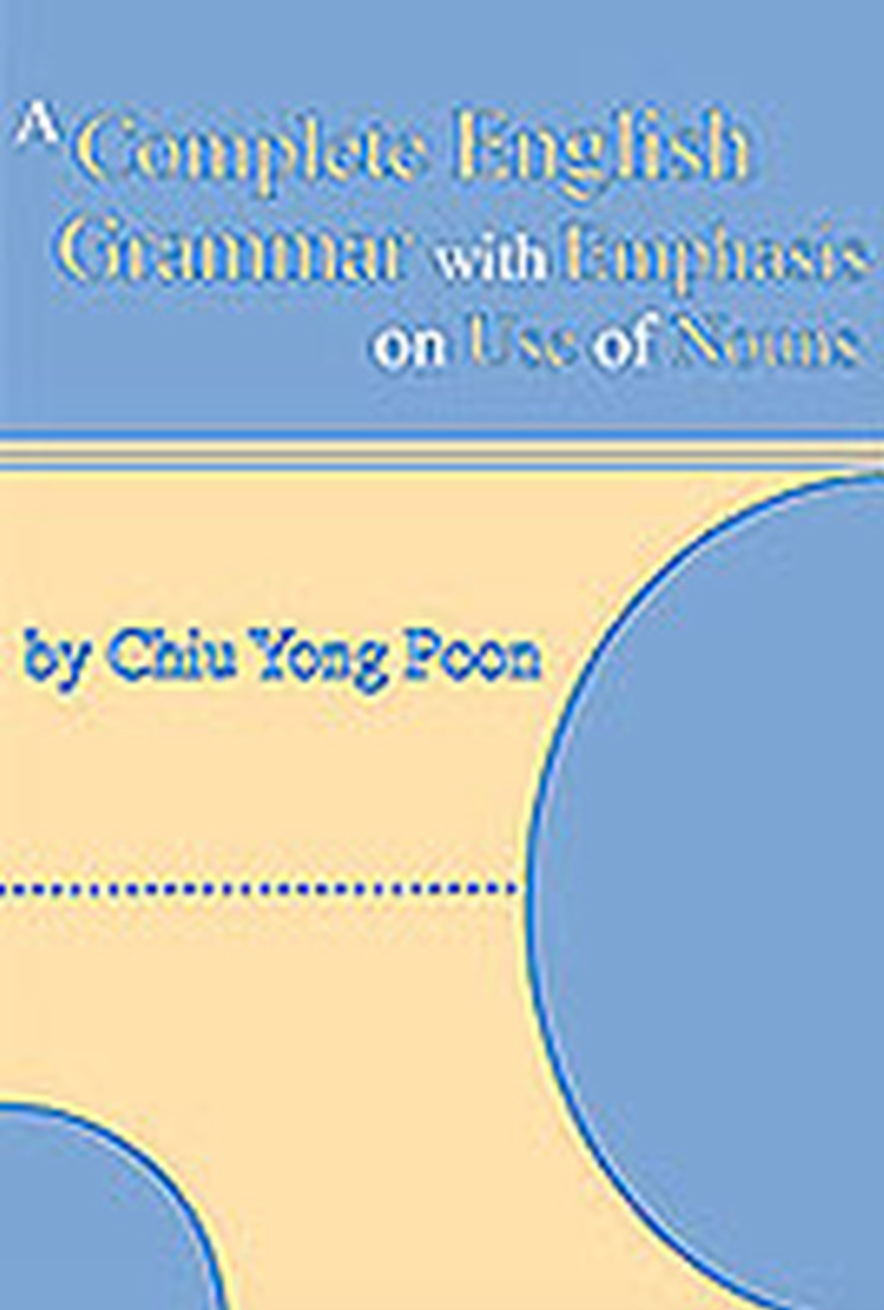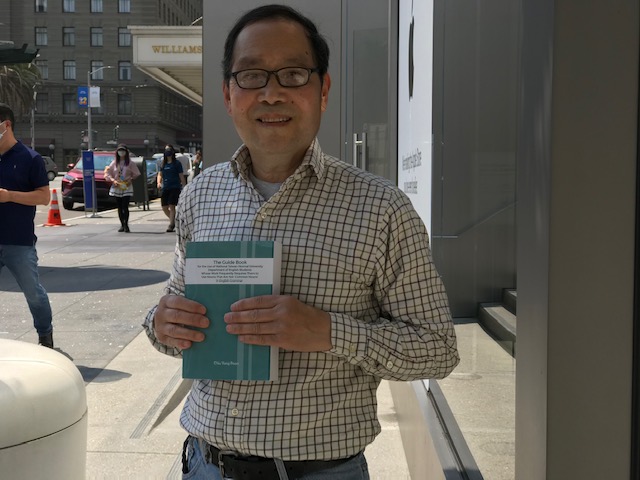 "I spent many, many years working on 'The Guide Book.' I like Dorrance Publishing."
---
Chiu Yong, Poon
A Complete Guide to English Grammar with Emphasis on Use of Nouns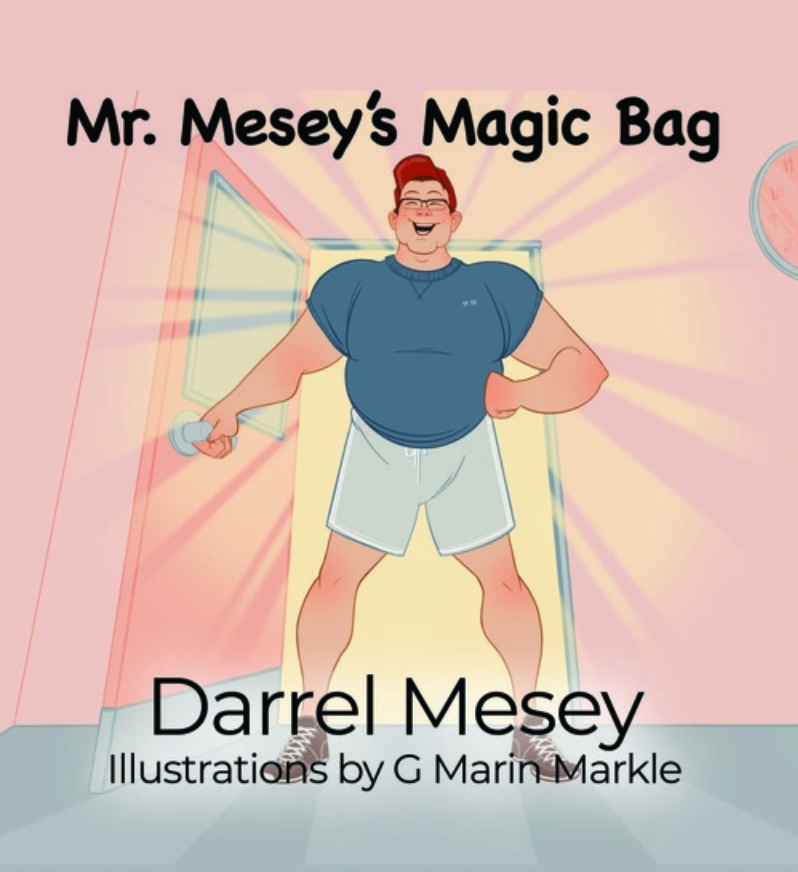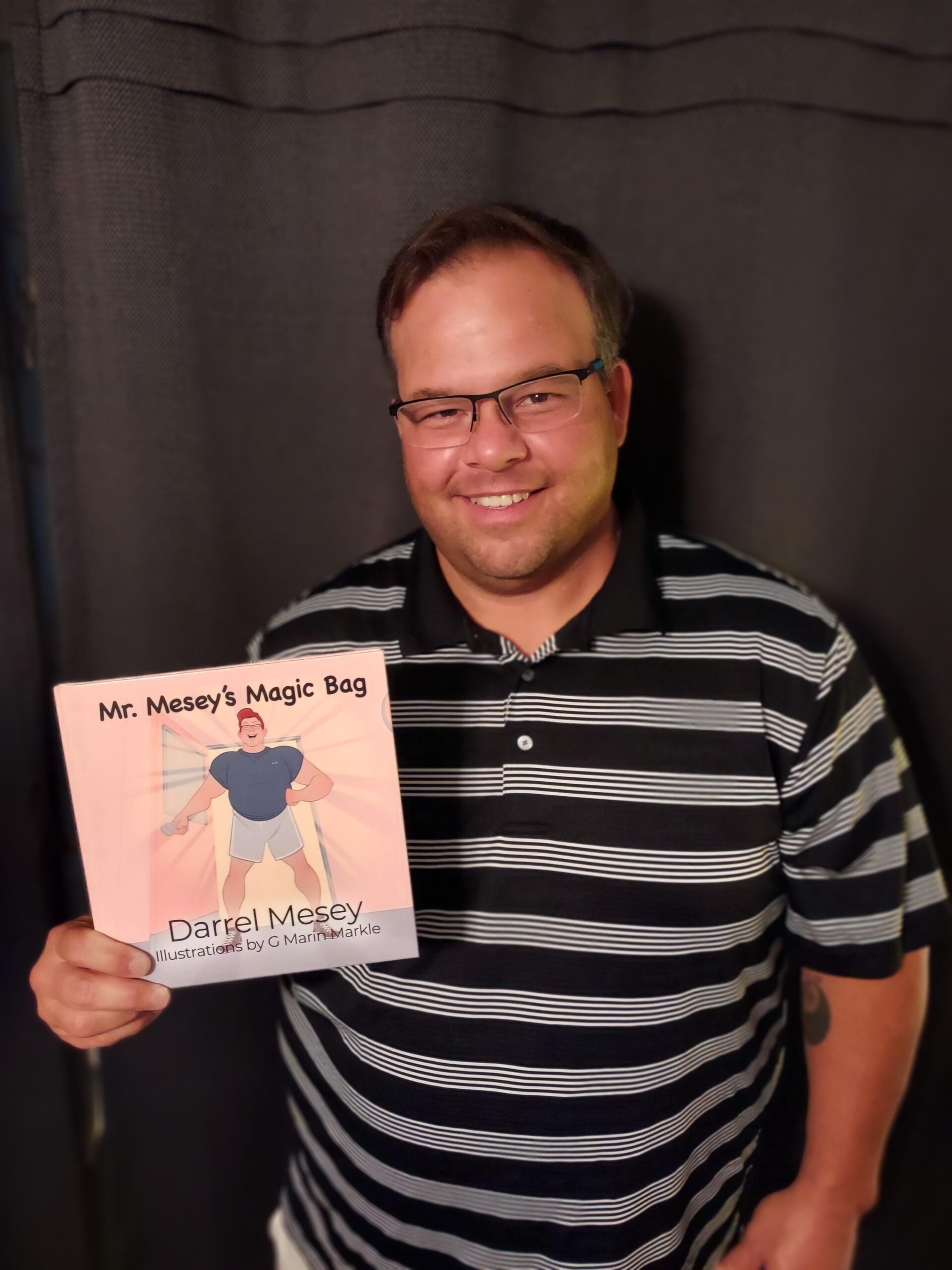 "What an amazing journey this has been. Thank you Dorrance Publishing for walking me through each and every step of the process.  The caring and professional staff shared my dream. Thank you."
---
Darrel Mesey
Mr. Mesey's Magic Bag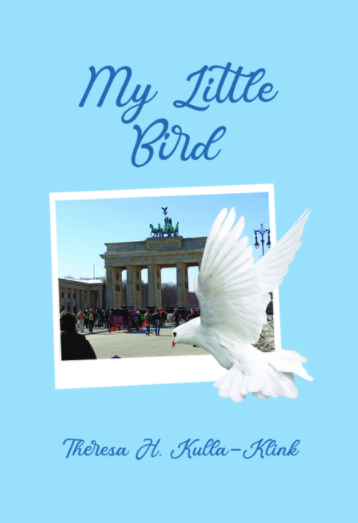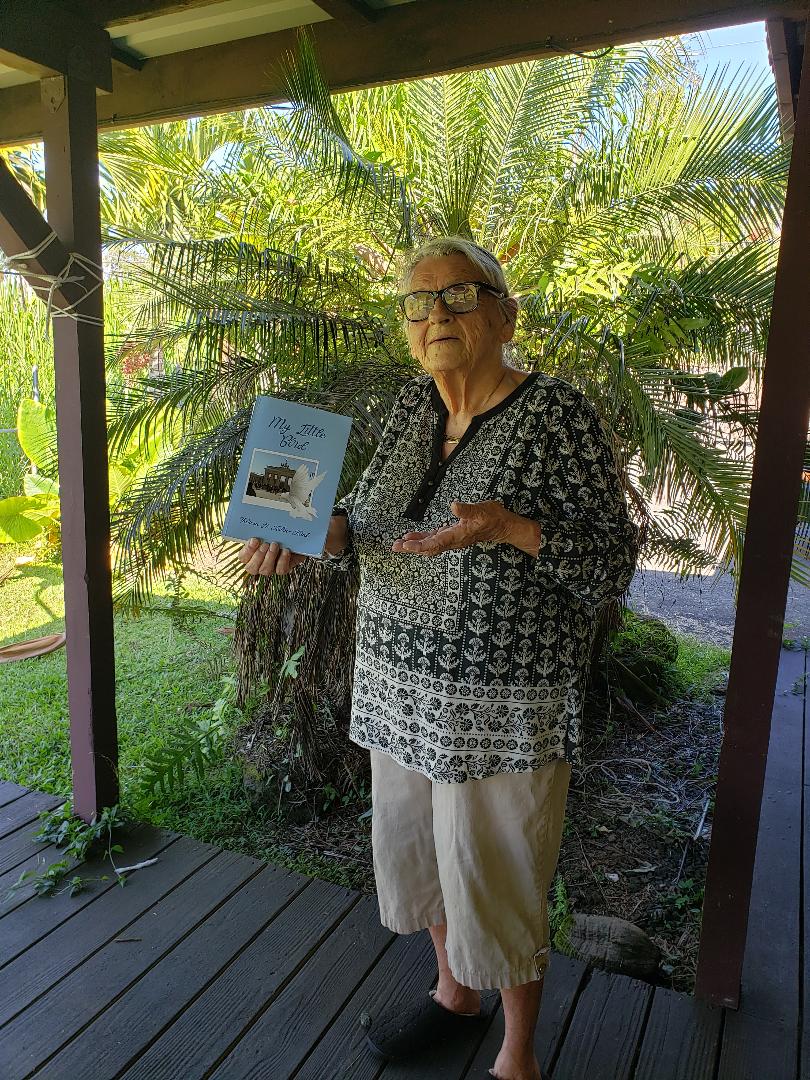 "Excellent Service, polite, and professional. I would recommend Dorrance Publishing to everyone interested in publishing a book."
---
Hildegard Klink
My Little Bird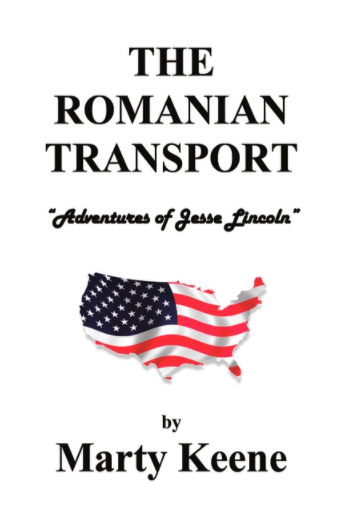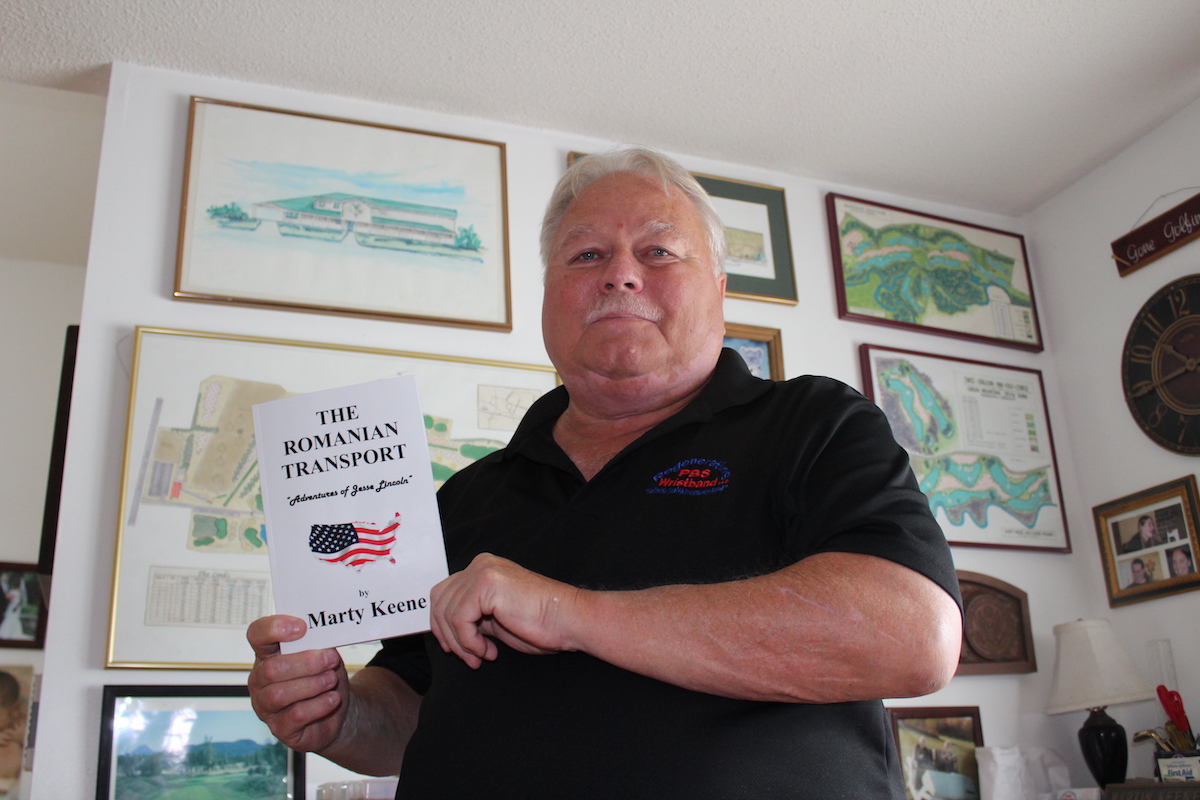 "As an author of my very first book, 'The Romanian Transport,' I am totally appreciative of the performance and assistance given to me by Dorrance Publishing.They have been helpful in every way, from publishing to marketing. I recommend their services to everyone."
---
Marty Keene
The Romanian Transport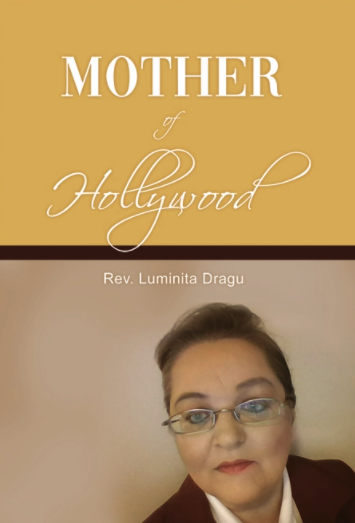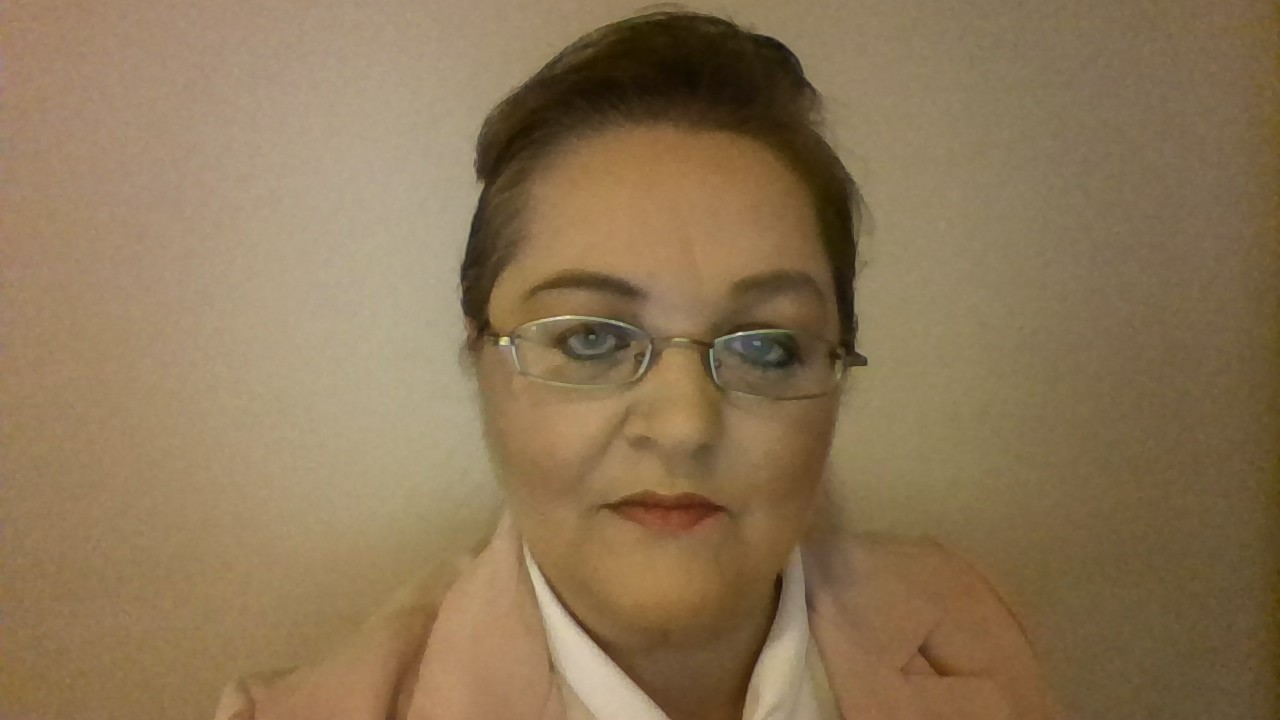 "My experience with Dorrance Publishing has been good. The friendly staff at Dorrance have kept me up-to-date through every step of the publishing process. I received my Author's Copy and am very pleased with the end result. I would recommend Dorrance Publishing to family, friends, and others. Thank you Dorrance."
---
Luminita Dragu
Mother of Hollywood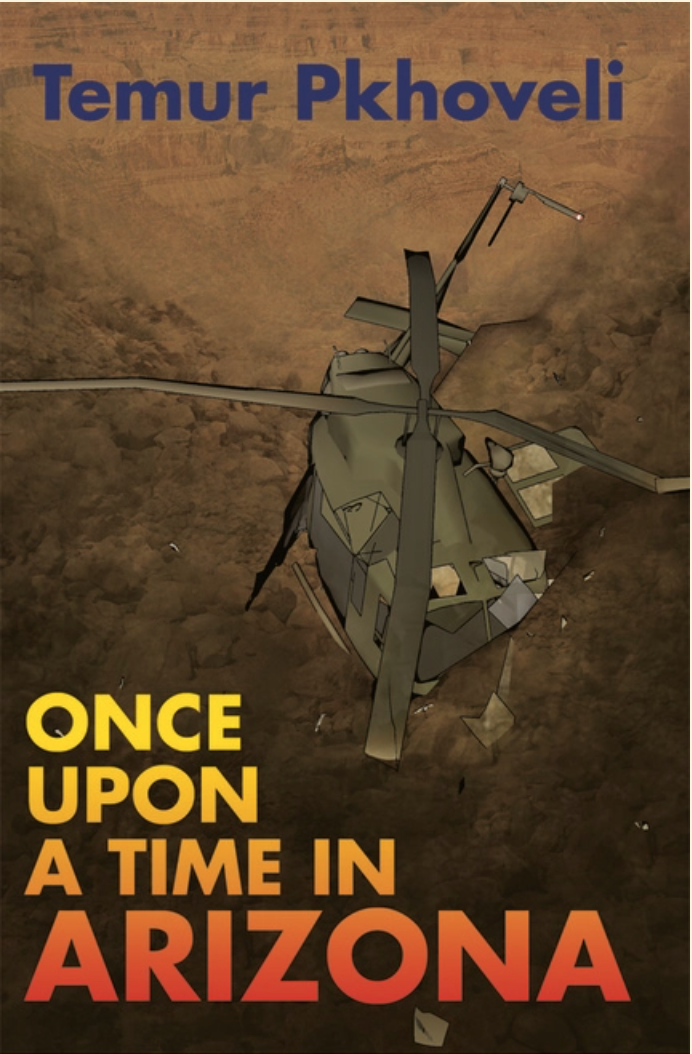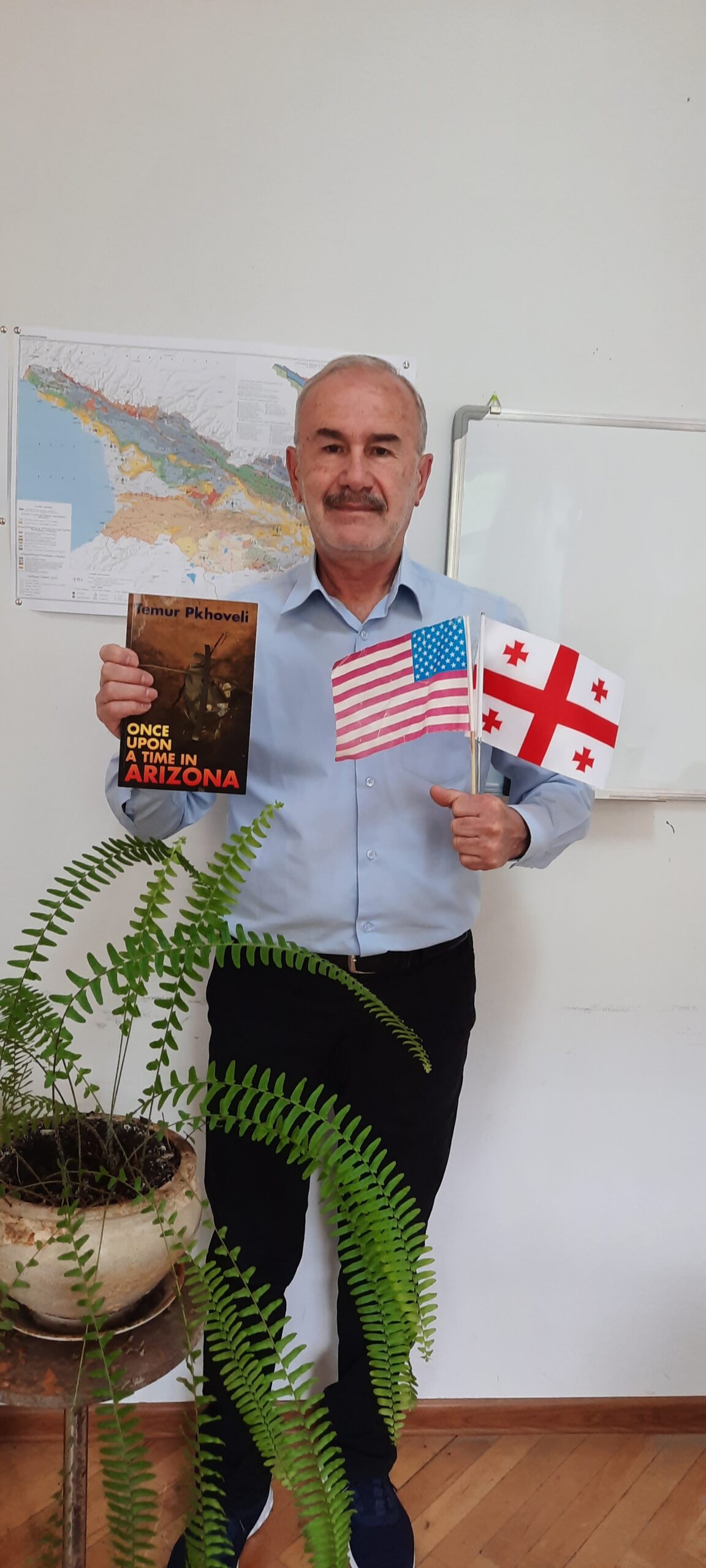 "In the period between the signing of the contract and the publication of the book, the workflow was very interesting and comfortable. Although I live in a different country, I have constantly felt the pulse of the ongoing process of preparing the book for publication, which to this day fills me with hope of success."
---
Temur Pkhovelishvili
Once Upon a Time in Arizona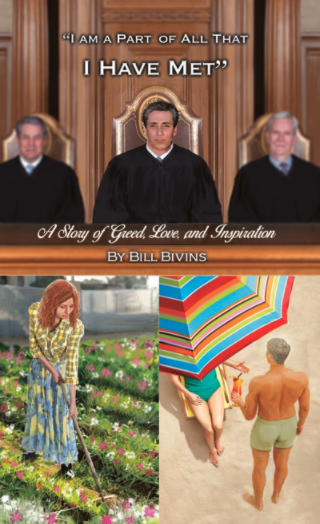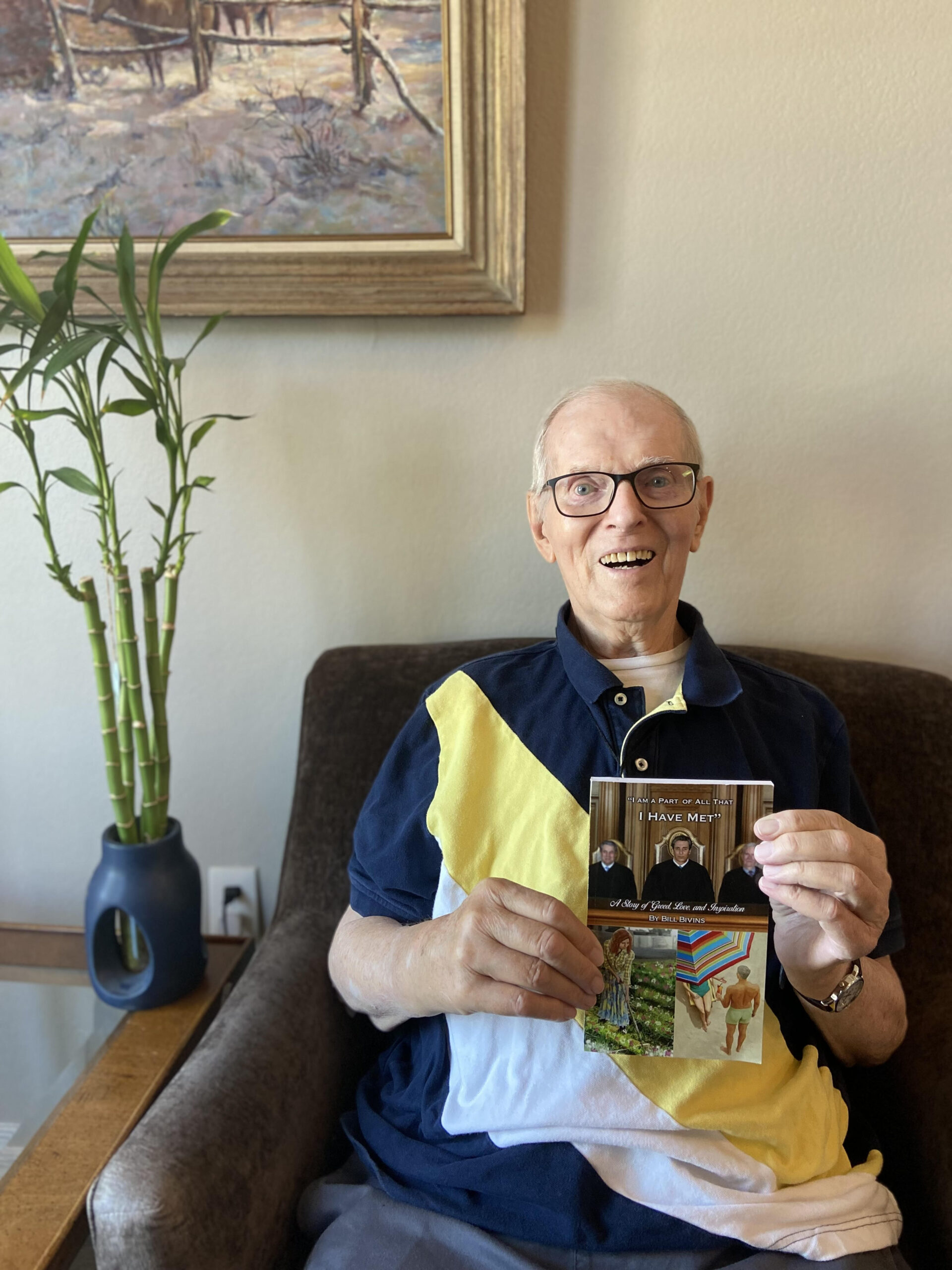 "As wine improves with age, so does a good publisher. I wholly endorse Dorrance Publishing Company."
---
Bill Bivins
I Am A Part Of All I Have Met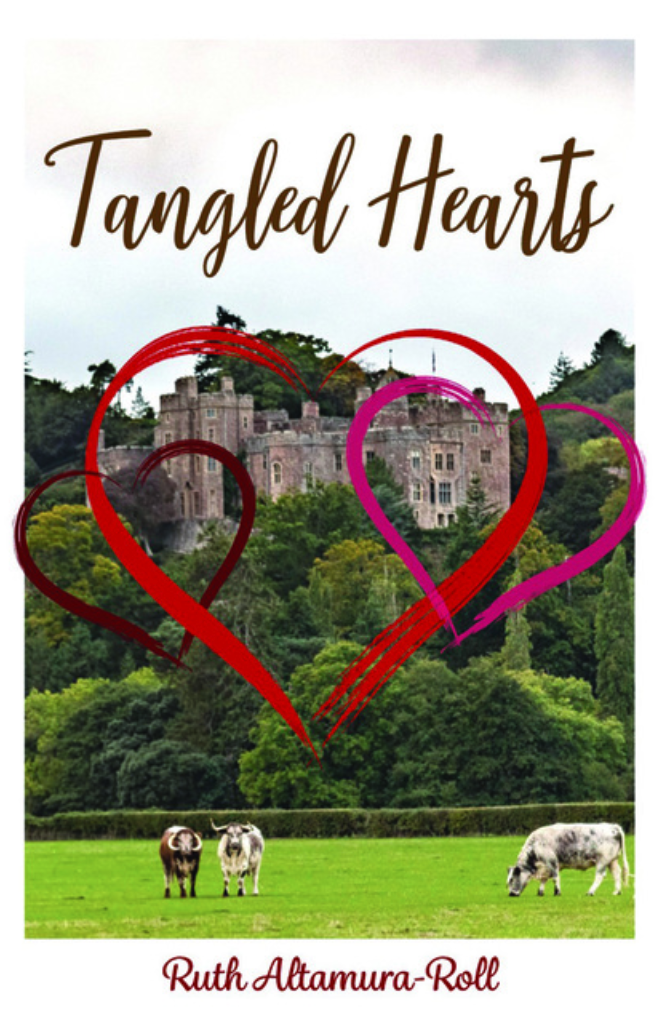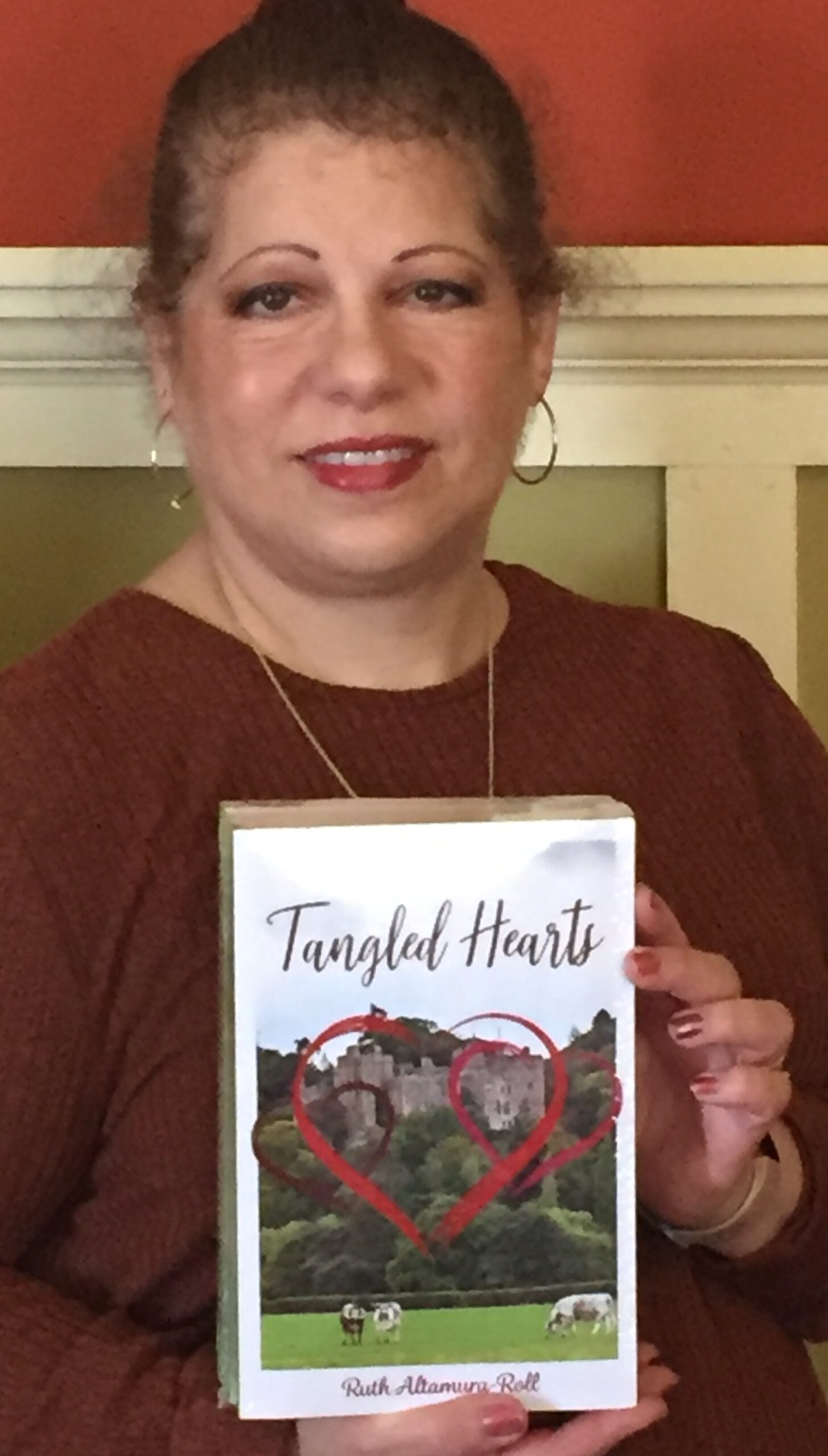 "My experience of working with Dorrance has been wonderful. Though this is my first book I have ever published, Dorrance has made the process go so smoothly. I so much appreciate the support."
---
Ruth Altamura-Roll
Tangled Hearts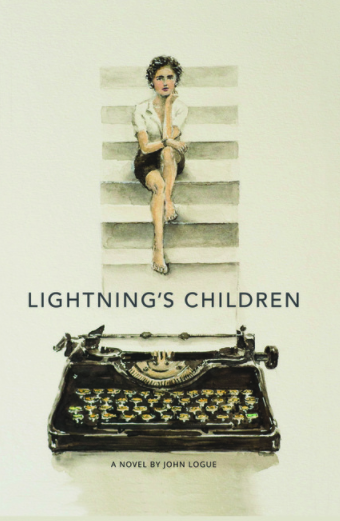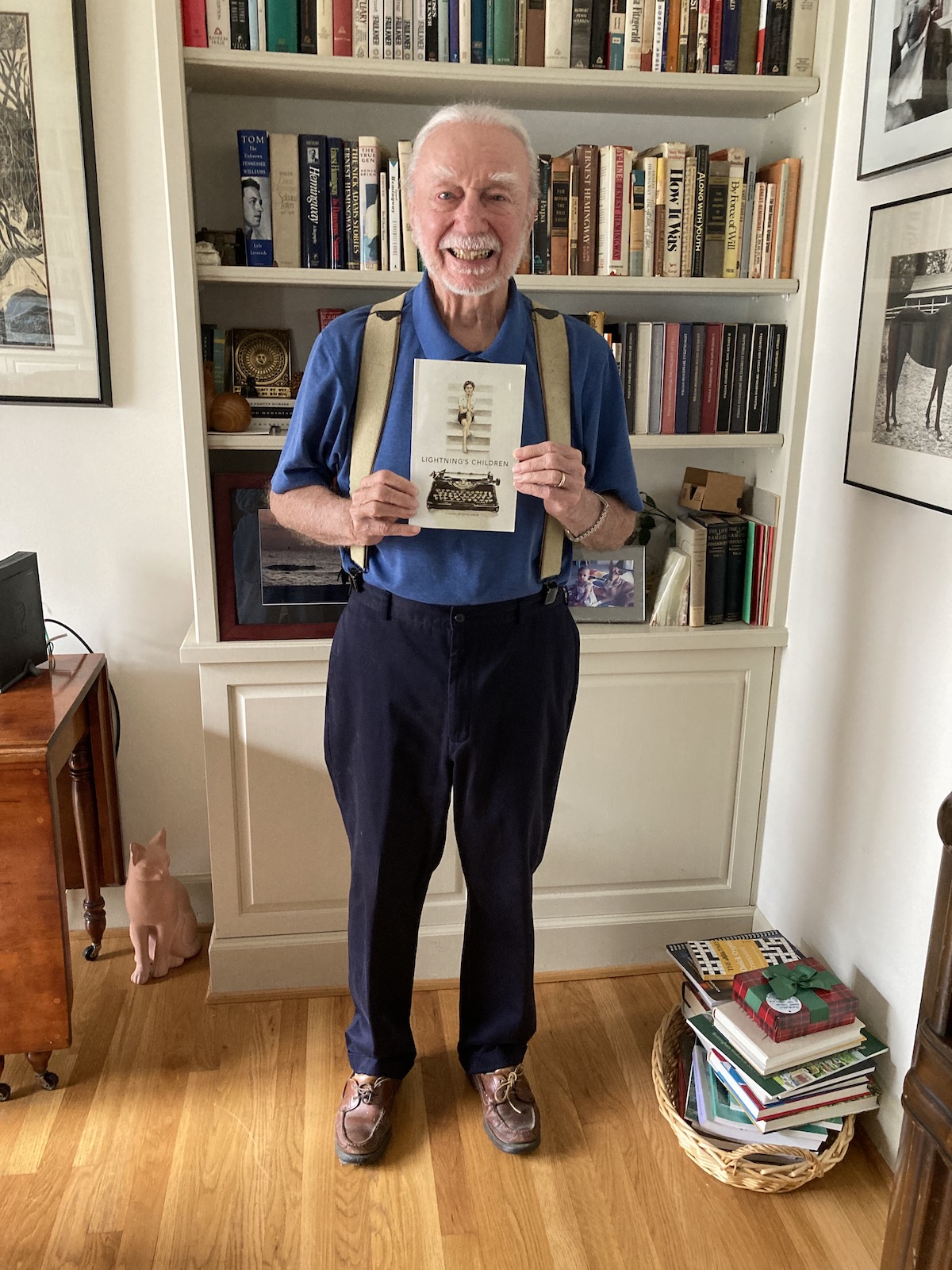 "I was Editor-in-Chief of Oxmoor House books for 16 years…I have published seven Morris & Sullivan mysteries with Crown, Ballantine, and Dell. I published a political novel with Little Brown. At my age, rather than hunt up an agent-editor, I chose Dorrance.  It was a good choice. I am proud of the finished book. My Project Coordinator, Rachael, is a complete professional and fun to know."
---
John Logue
Lightning's Children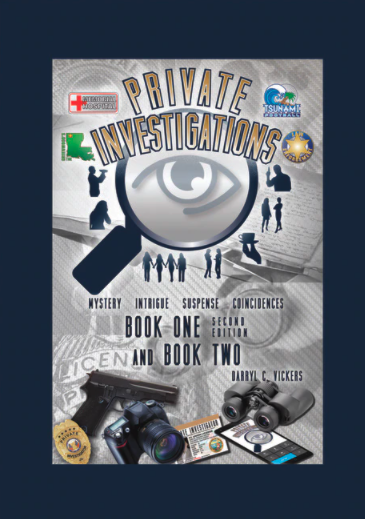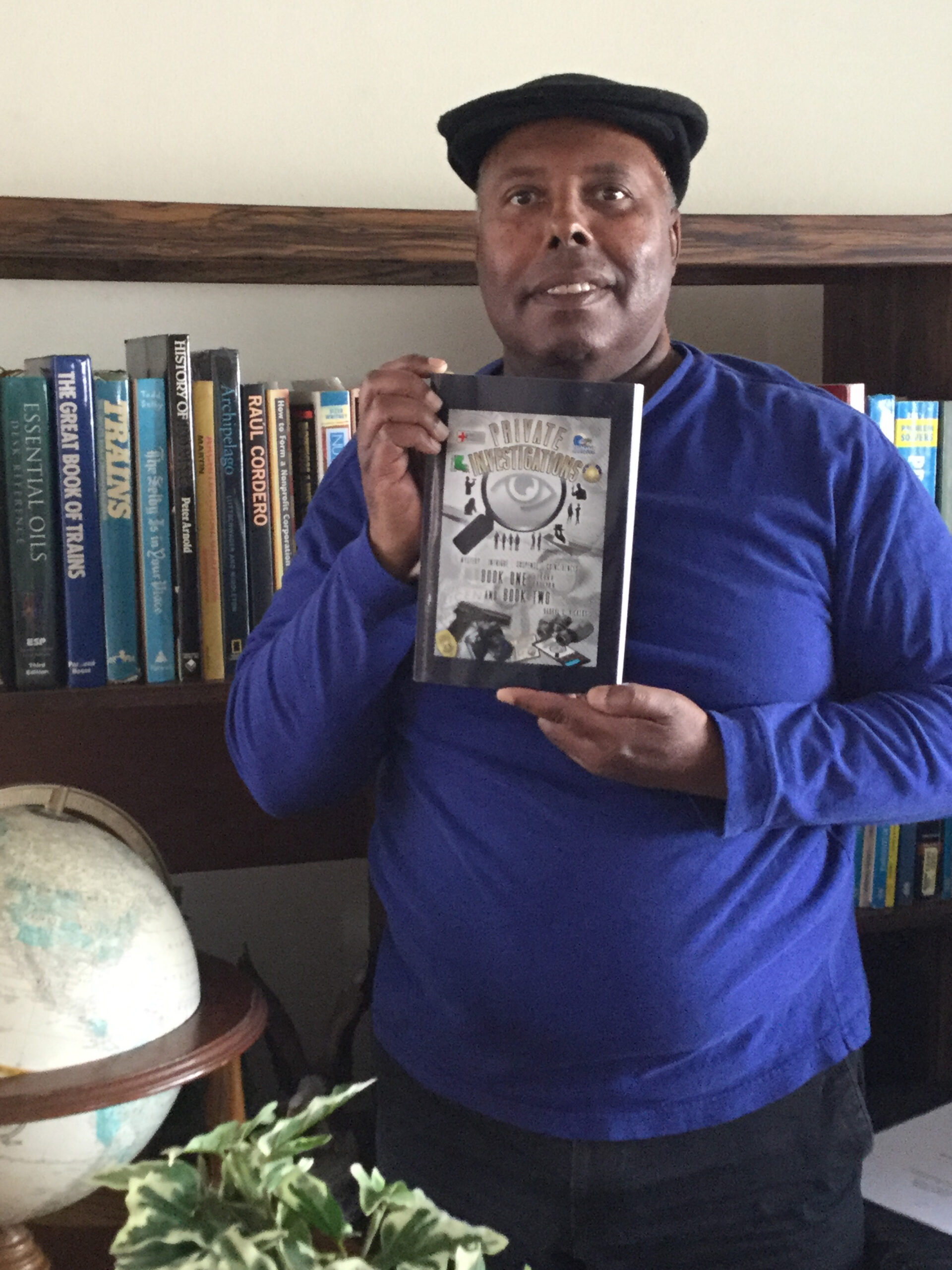 "Dorrance Publishing originally contacted me and after personally reviewing my manuscript, and my latest companion manuscript, Dorrance Publishing indicated they wished to add my stories to their book titles. I'm also a graphic designer and was happy Dorrance allowed me to design my own book cover and add extra art inside the book along with several other ideas I had in mind. All and all, it's been a great experience and I look forward to submitting future manuscripts to Dorrance Publishing for review."
---
Darryl Vickers
Private Investigations Book One and Two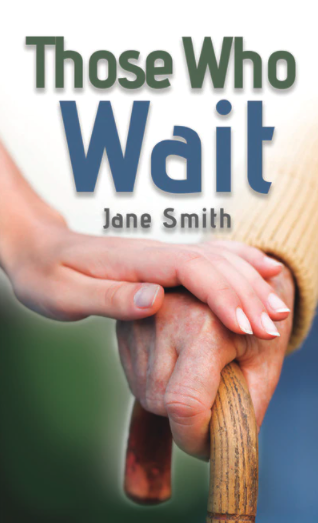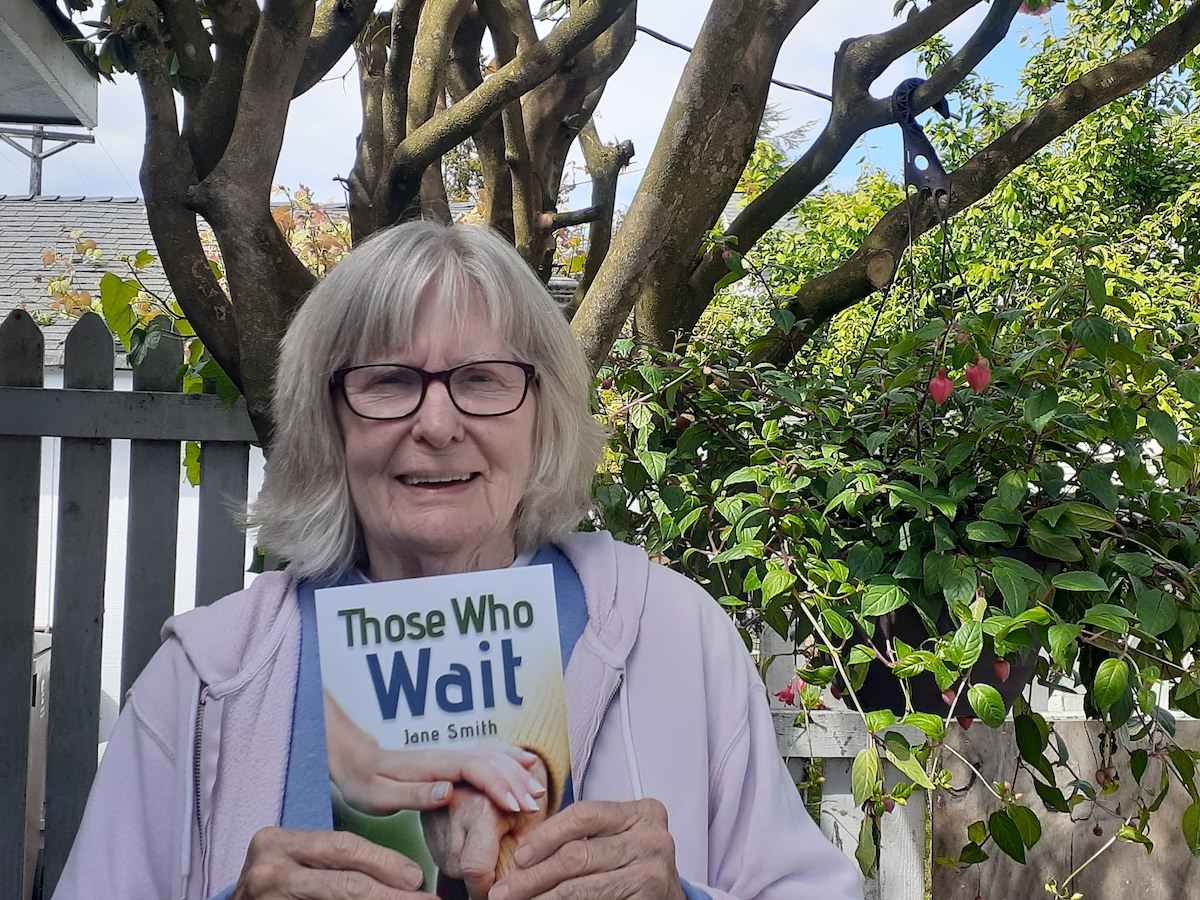 "The staff at Dorrance were very helpful and easy for me to work with. I am really happy with my book, it is exactly what I wanted."
---
Jane Smith
Those Who Wait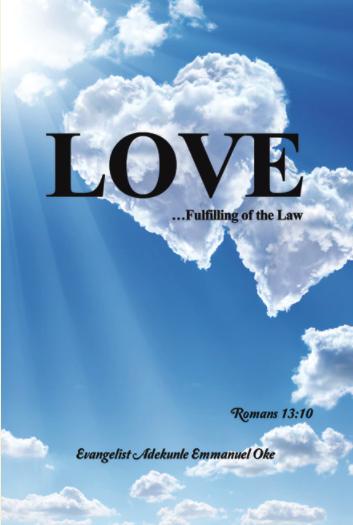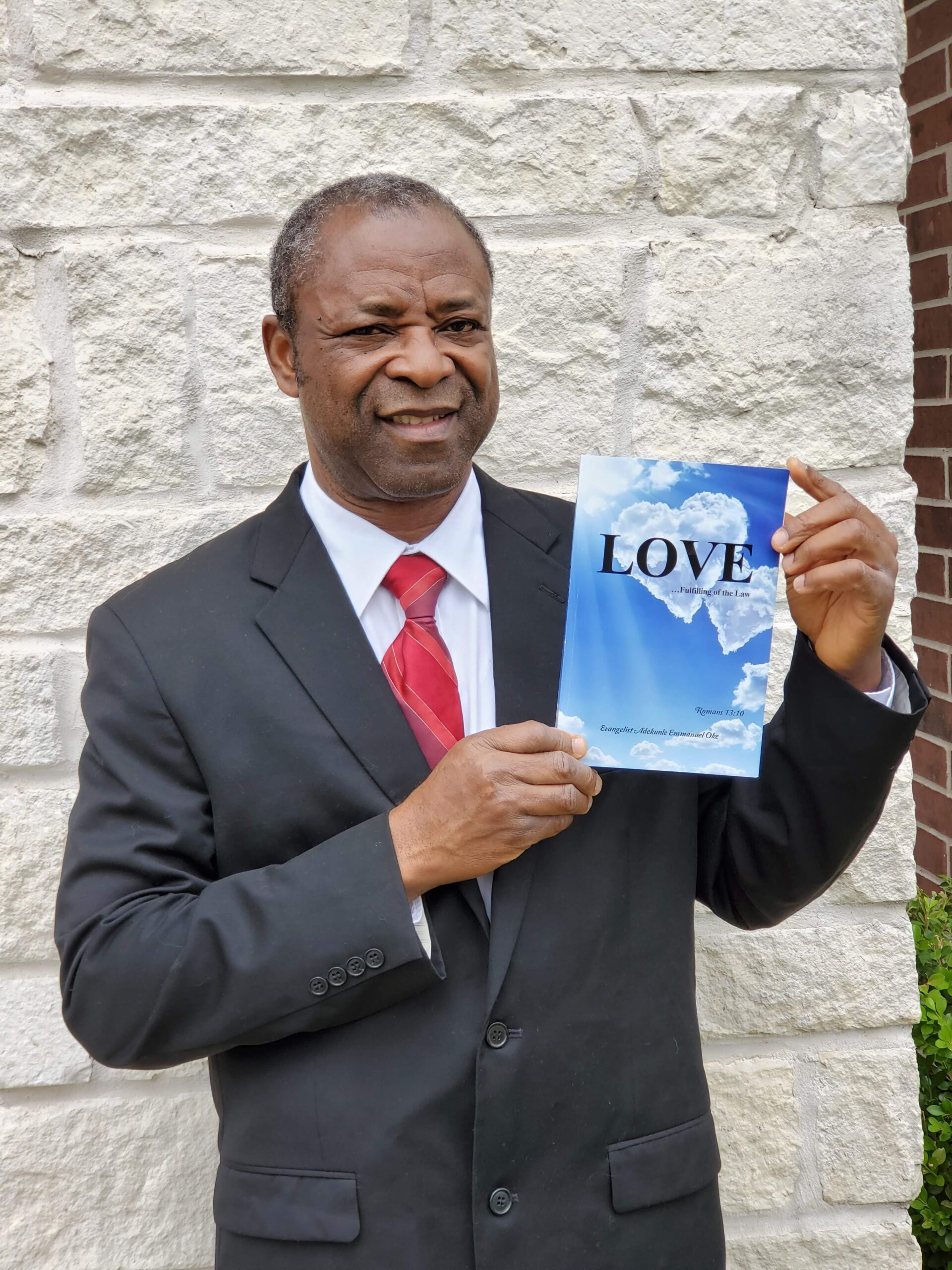 "Glorious achievement is not always easy to come by, but the competence and right approach of Dorrance workers at every stage of their development made it easy for me. Dorrance Publishing is like an explorer who discovered raw gold and refined it for worldwide use. The book 'Love…Fulfilling of the Law' is one of them, among many. Thank God for Dorrance Publishing in accomplishing this project with me."
---
Adekunle Emmanuel Oke
Love...Fulfilling of the Law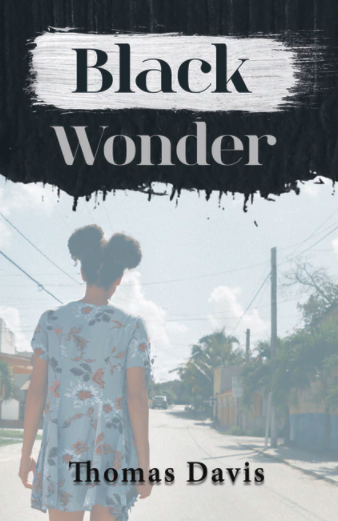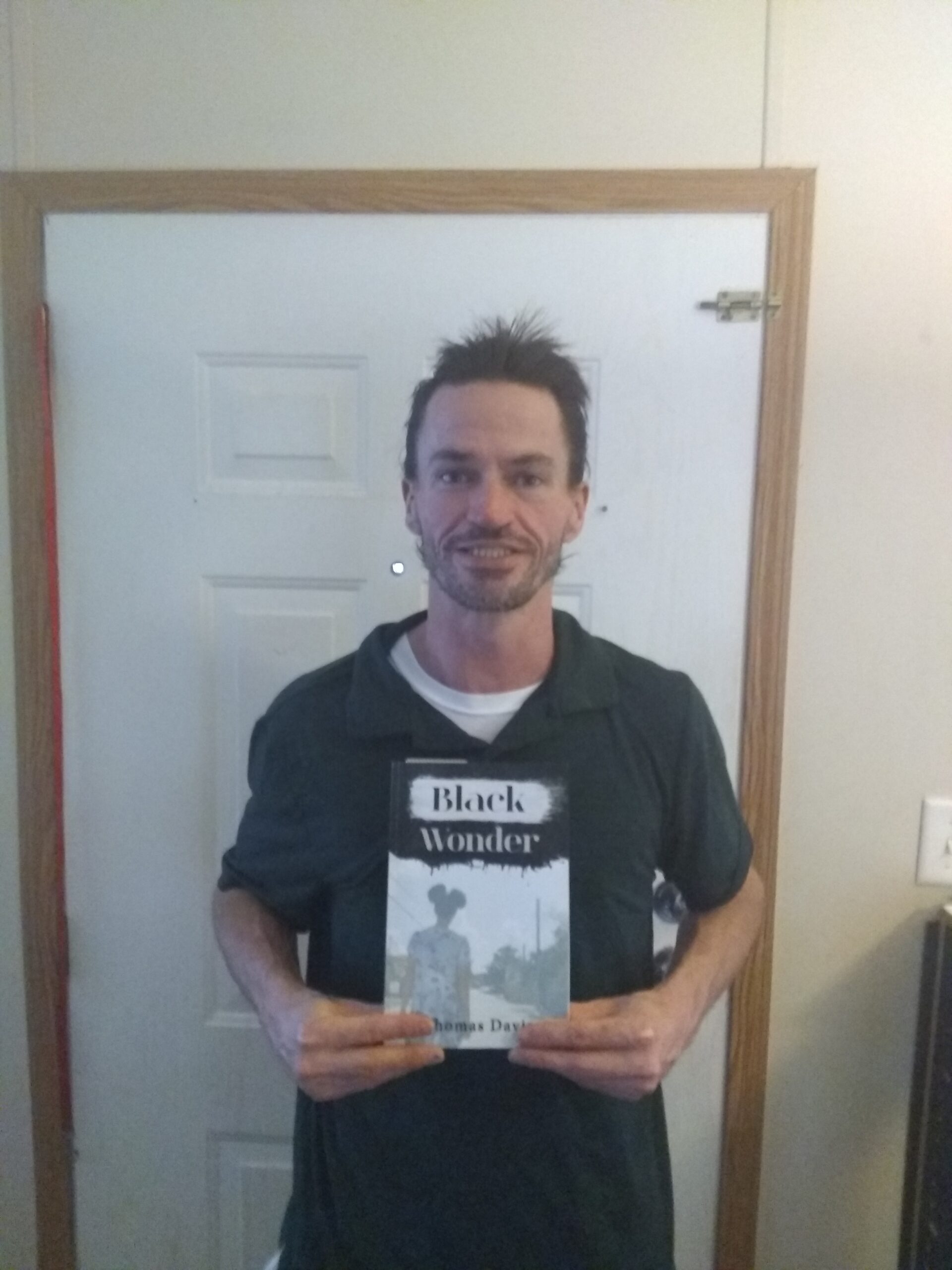 "It was a pleasure working with Dorrance Publishing! They are very professional as well as kind! They kept me updated throughout the entire process! They are also very quick to reply to you and answer any questions! I recommend Dorrance Publishing to anyone who dreams of being a published author!"
---
Thomas Davis
Black Wonder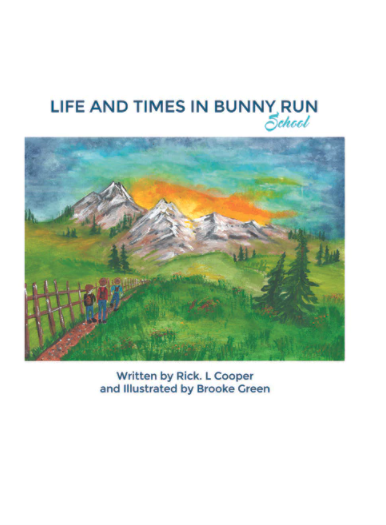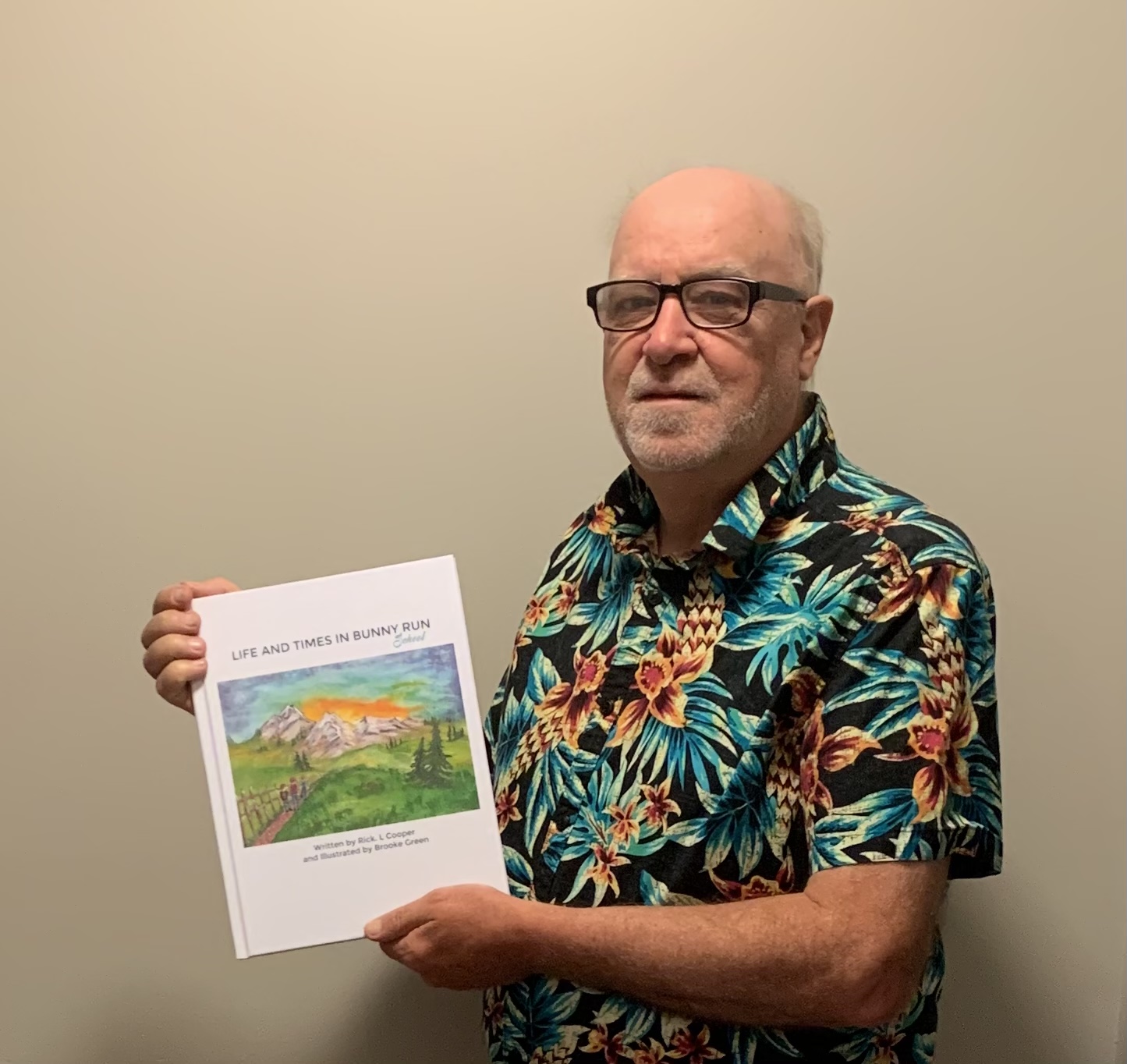 "My experience with Dorrance Publishing has been amazing. They were very professional and heartwarming. If I needed anything to be answered, It was quickly and thoroughly. The staff was more than happy to give me advice. Being a first time author, I needed some guidance and found that with Dorrance. I plan on using Dorrance for my next three books. It was more of a family experience with some very experienced people. I enjoyed my first time publishing."
---
Rick Cooper
Life and Times in Bunny Run: School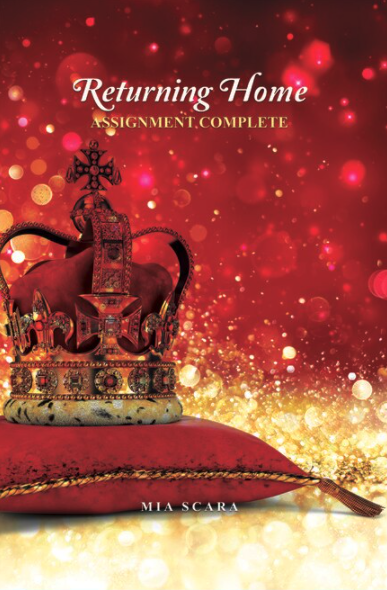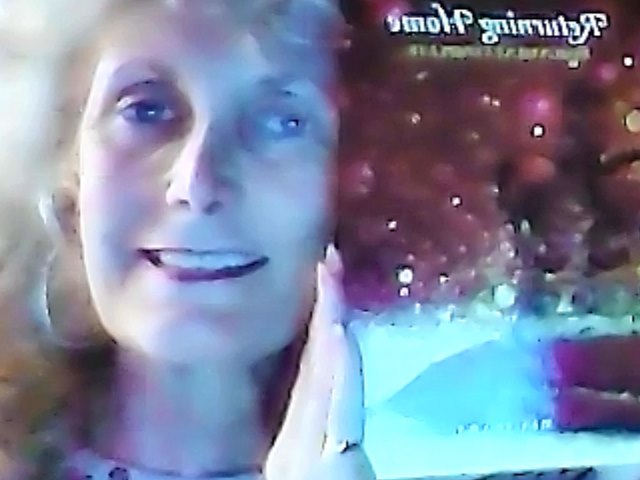 "Selecting a publisher is hard knowing you have no idea what you are doing. The Dorrance staff helped me to get it out there. Since I enjoy writing, I decided to do a sequel with the characters and added more. I also learned from my first experience what needed to be done and what better way is to go with the ones who helped before. The second book 'Returning Home: Assignment Complete' was fun and exciting. In spite of the way things were, the virus and lockdown, I decided to publish it anyway. The staff was patient with me and helped get the second one on the road. As I thank them again for all their help and doing a great job at that. They are there to help, you do have to face bumps in the road but when the final step to publish came, I couldn't ask for anything better."
---
Mia Scara
Returning Home: Assignment Complete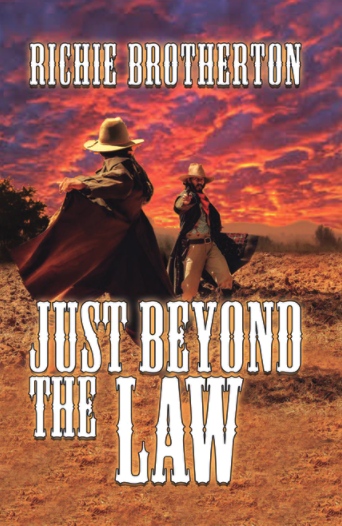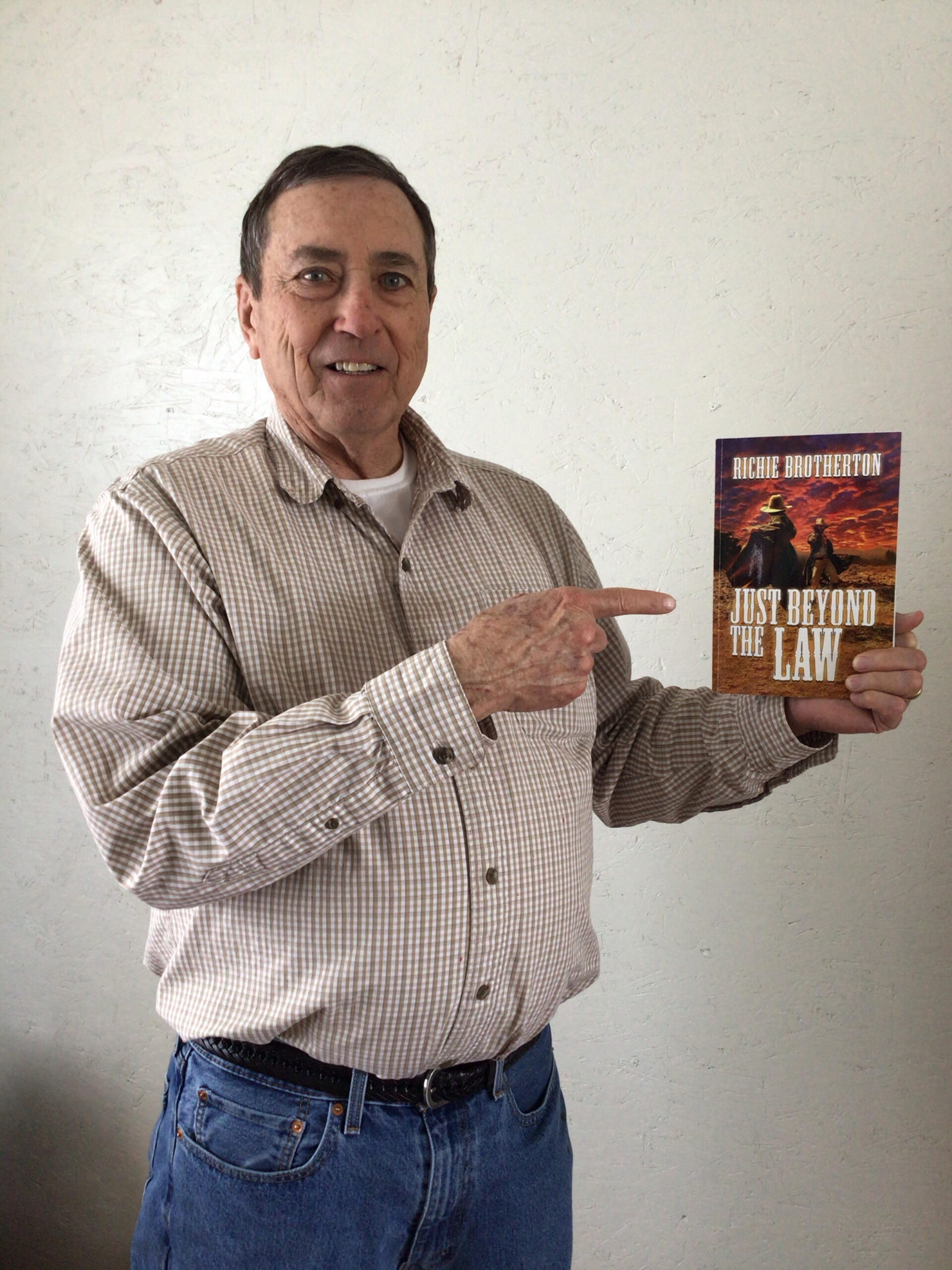 "I liked to write books. I didn't know how to get one published. After much searching I found Dorrance Publishing and was convinced they were the type of publisher that could help me get my book printed and in stores. They helped me with the finer points of my book and now it is ready for people to read."
---
Richie Brotherton
Just Beyond the Law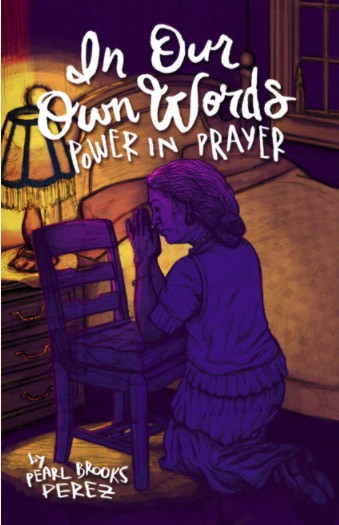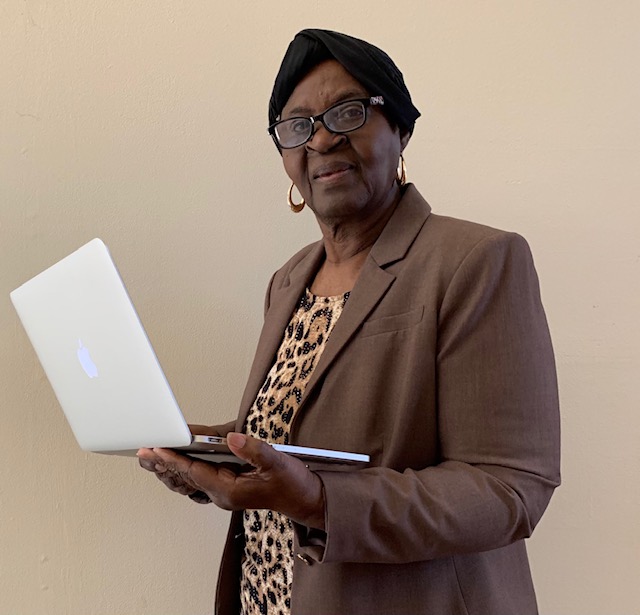 "I was introduced to Dorrance Publishing Company by a friend who had a book published by them. Because she had a good experience, I decided to use Dorrance also. I like that the response time to any questions came at a reasonable time."
---
Pearl Perez
In Our Own Words: Power in Prayer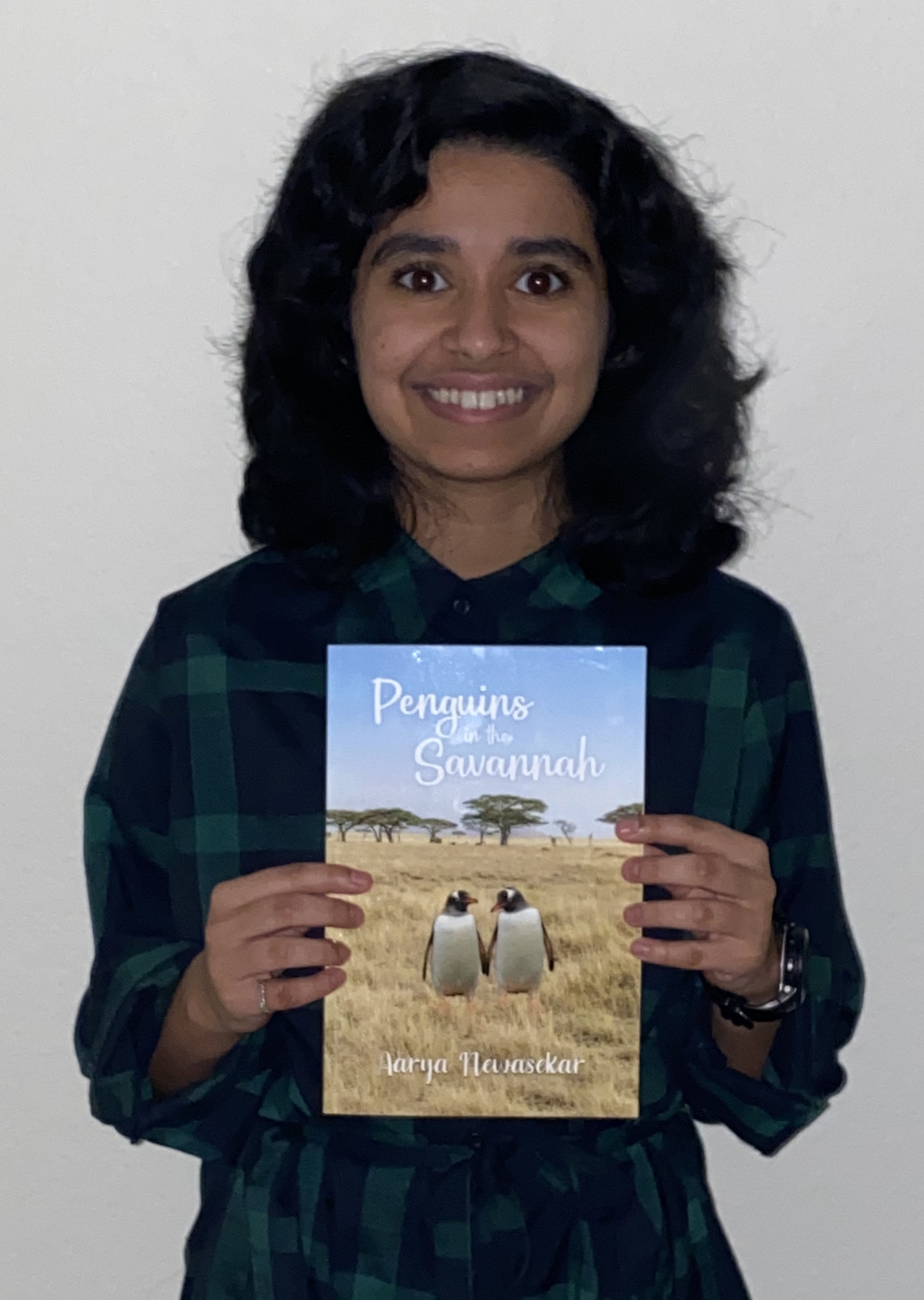 "I had always wanted to get my work published. After quite a while of searching for someone who could help me with that, I met Dorrance. And, I was amazed by how professionally and efficiently they helped me turn my manuscript into an actual physical book! Not only that, Dorrance also helped me reach a wider audience by making sure my book was available on Amazon, in different bookstores, and through press conferences. Thanks to Dorrance, I can now say that I am a published writer."
---
Aarya Newasekar
Penguins in the Savannah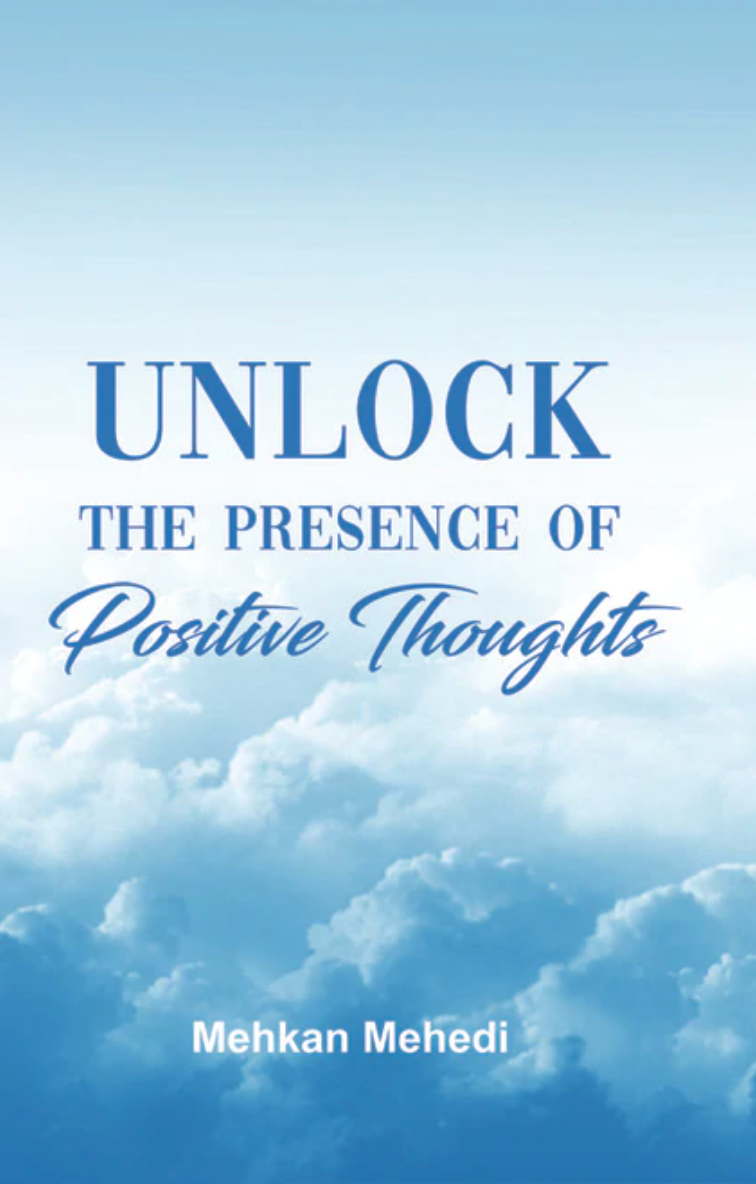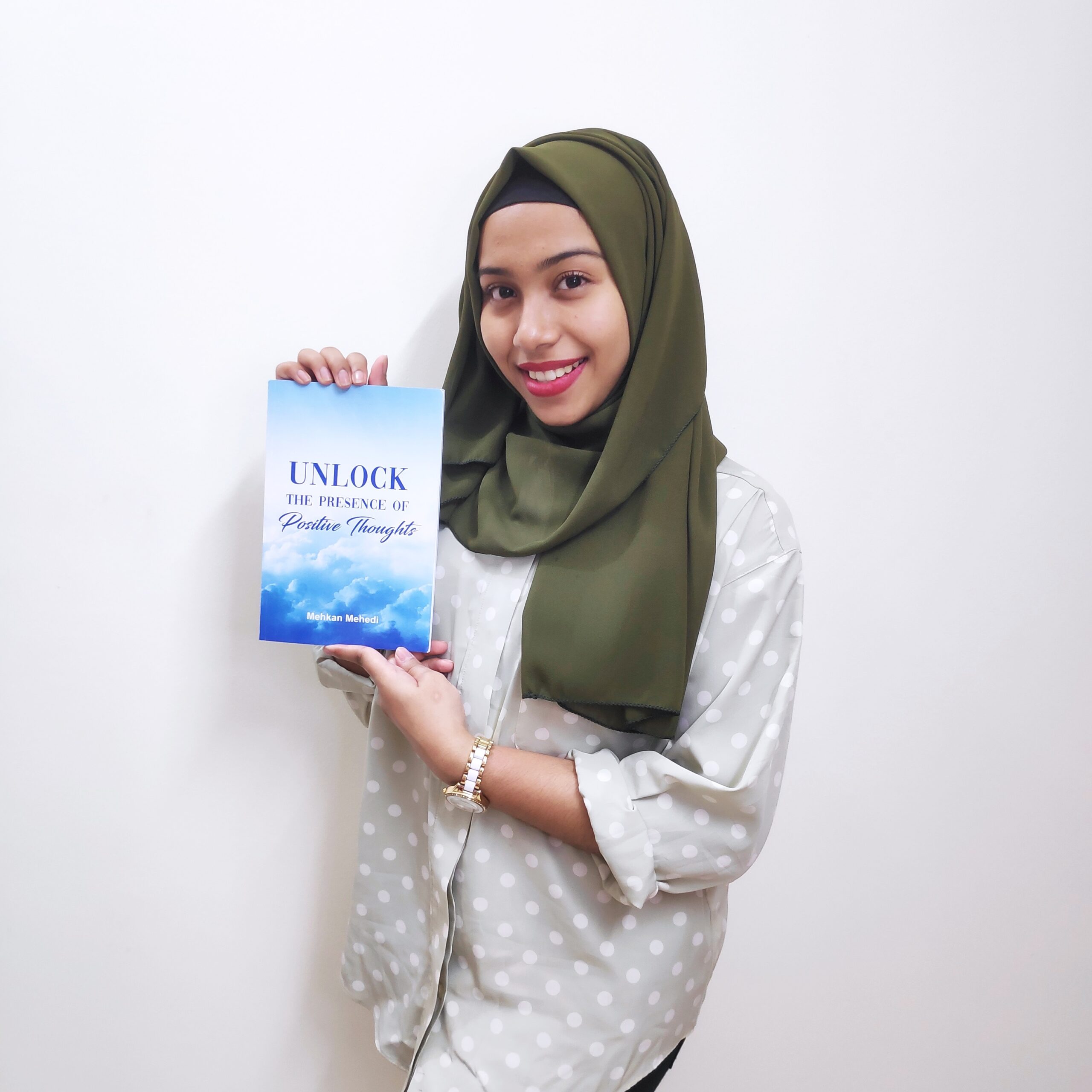 "I am extremely happy and glad to have worked with Dorrance Publishing. I received my book today and I am overwhelmed with its presence for just a day only and I thank you and your whole team for supporting and guiding me through it.
---
Mehkan Mehedi
Unlock the Presence of Positive Thoughts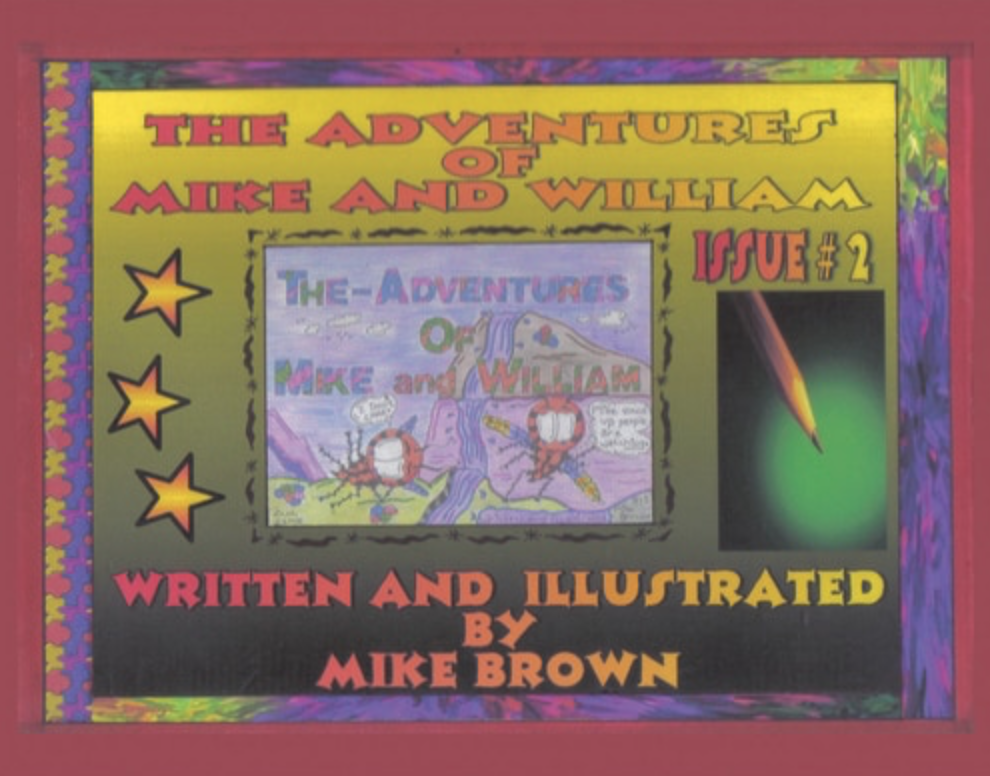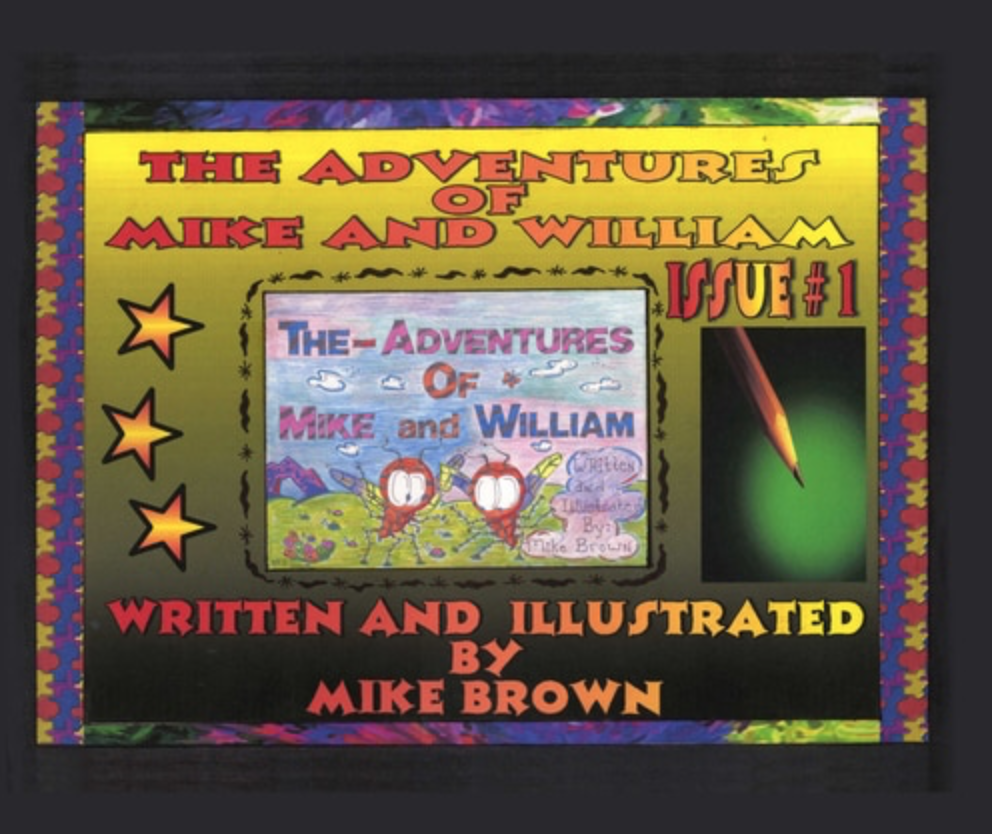 "I greatly enjoyed doing business with Dorrance Publishing.  Everyone there is top notch for everything they have done with my first and second books. I'm looking forward to working with Dorrance on my third and fourth books as well. They are part of me. So, if you want your book published,  by all means have Dorrance do it. They are the real deal."
---
Mike Brown
The Adventures of Mike and William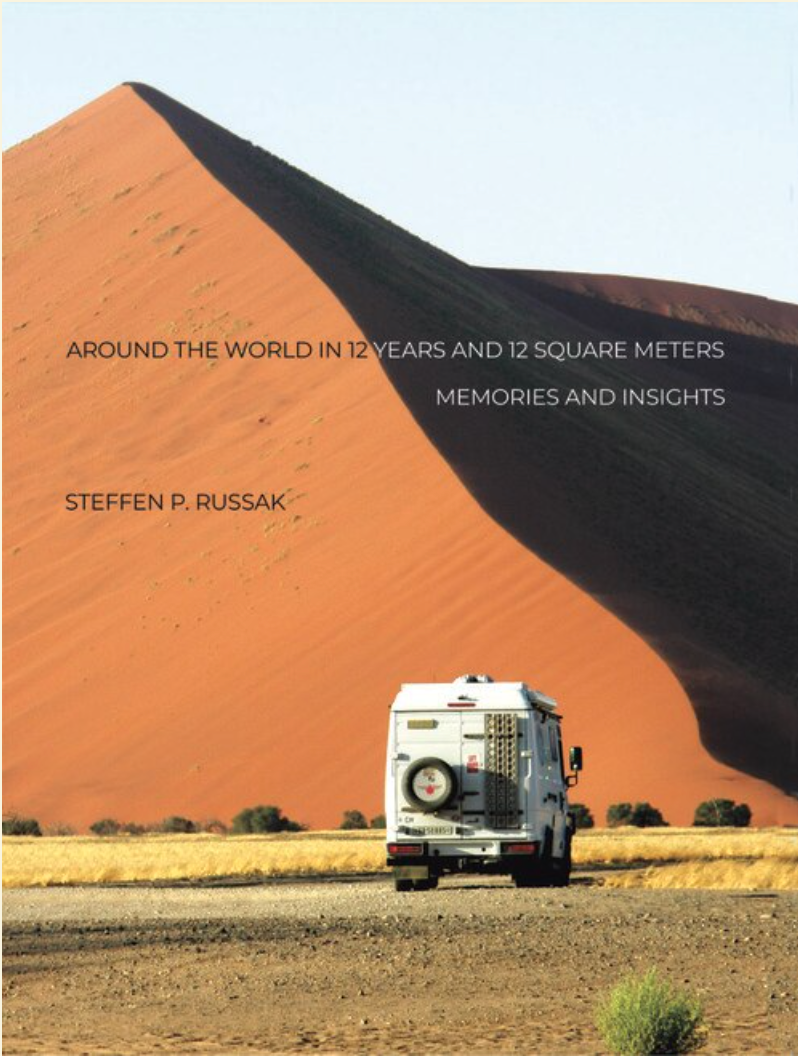 "My experience with Dorrance was amazing! After some very unsatisfactory contacts with other publishers and with literary agents, I finally found in Dorrance a very competent, professional, and extremely helpful partner for getting my book published. The book itself fulfills all my highest expectations."
---
Steffen P. Russak
Around the World in 12 Years and 12 Square Meters: Memories and Insights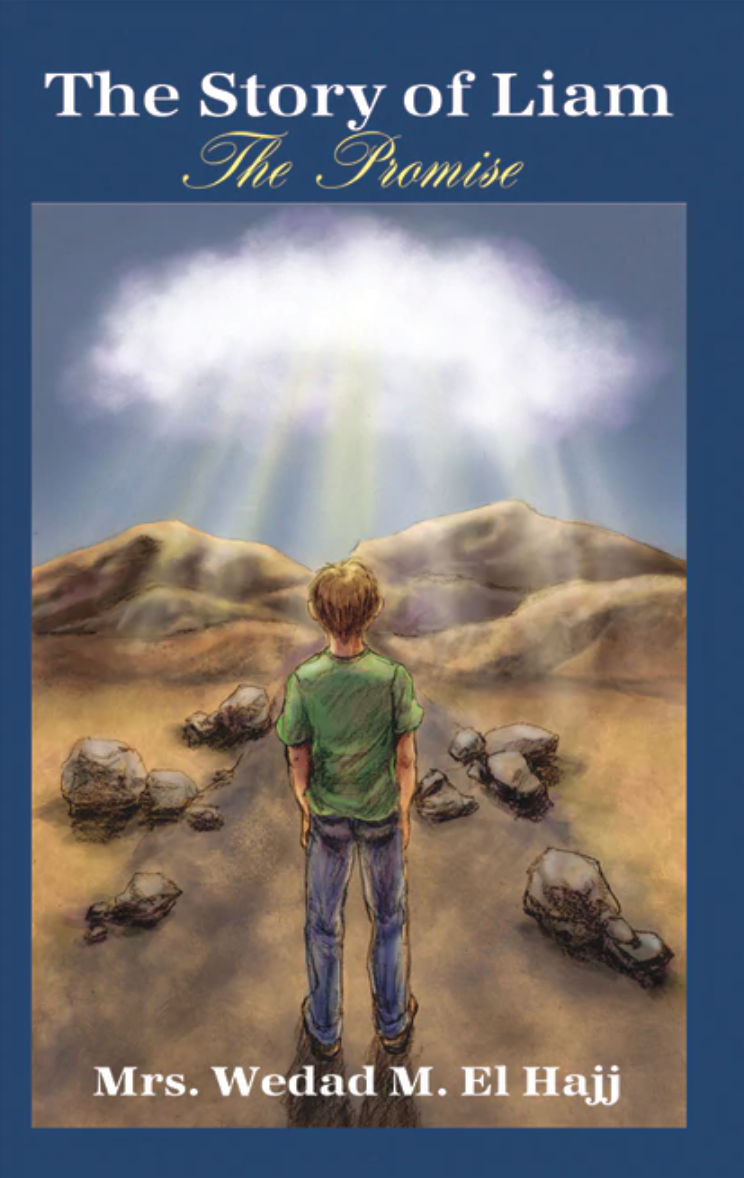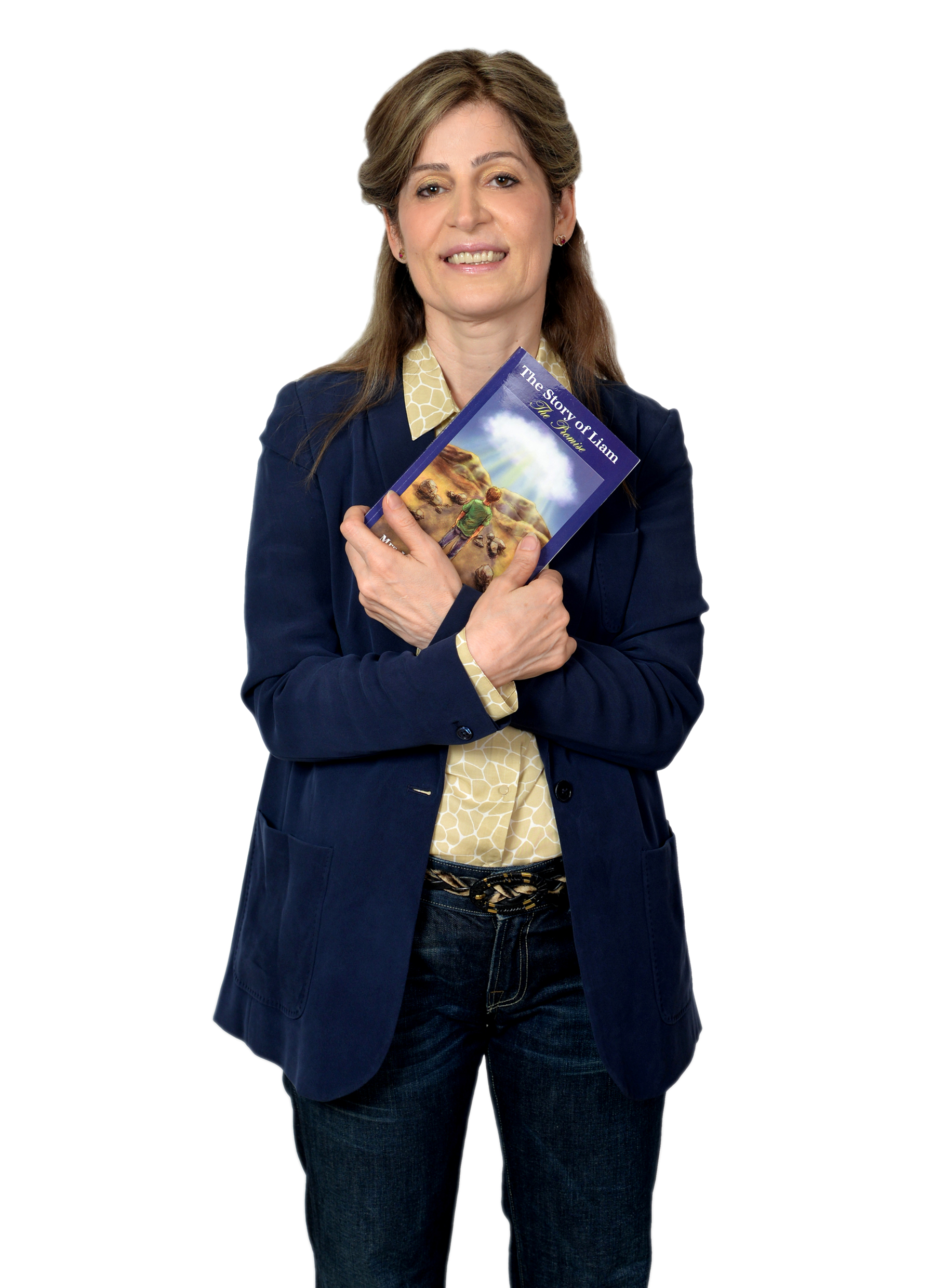 "The most crucial part in people's life is when they are asked to make a lifetime decision that would have an impact which may alter their lifestyle enormously. What if this decision is out of the person's grid? I believe that choosing Dorrance Publishing was one of the most tactful decisions I've ever made. I hope that the 'Story of Liam' will show true success."
---
Mrs. Wedad M. El Hajj
The Story of Liam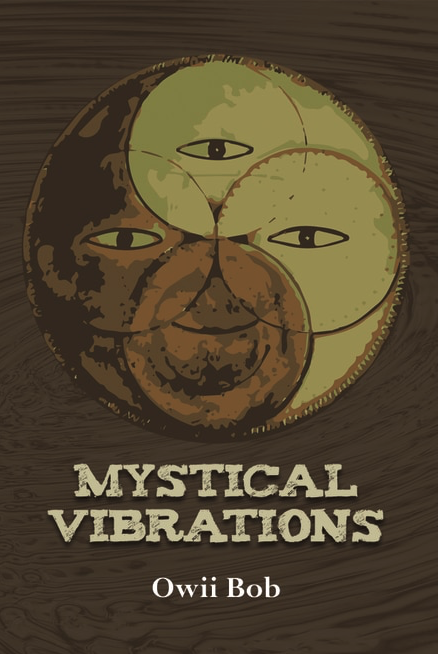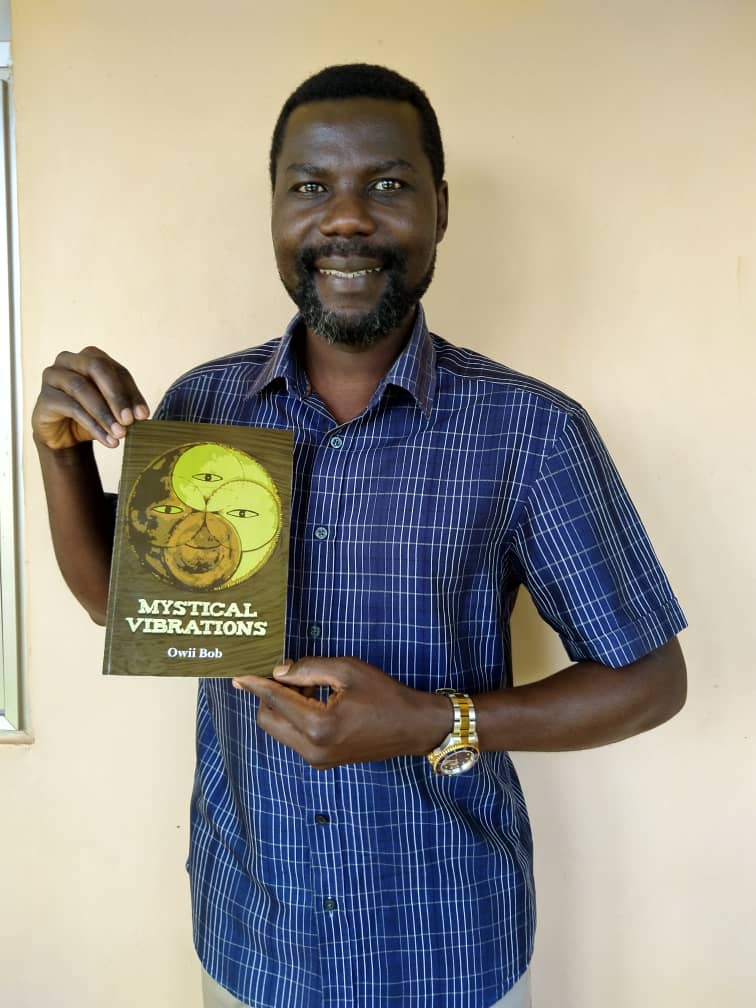 "Thank you for publishing my book 'Mystical Vibrations.' I enjoyed working with the staff. The level of professionalism is fantastic and you have made my life easy in publishing. Thank you for walking with me every step of the way in the publishing world."
---
Owii Bob
Mystical Vibrations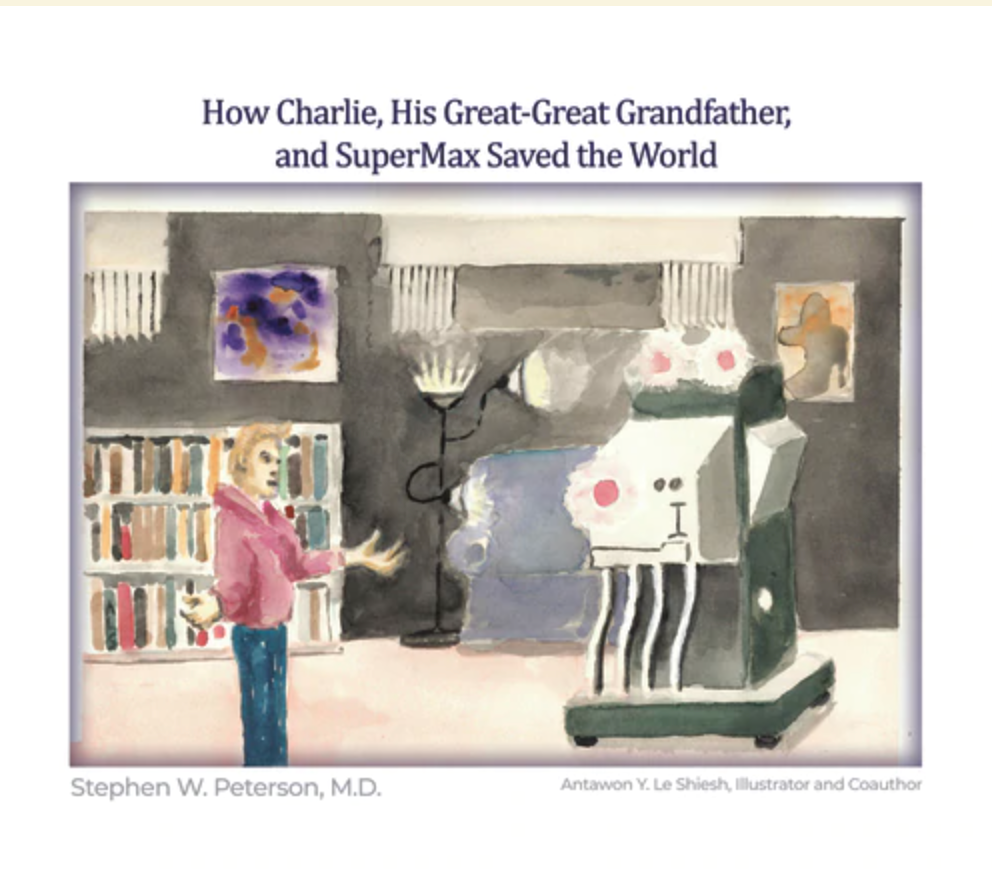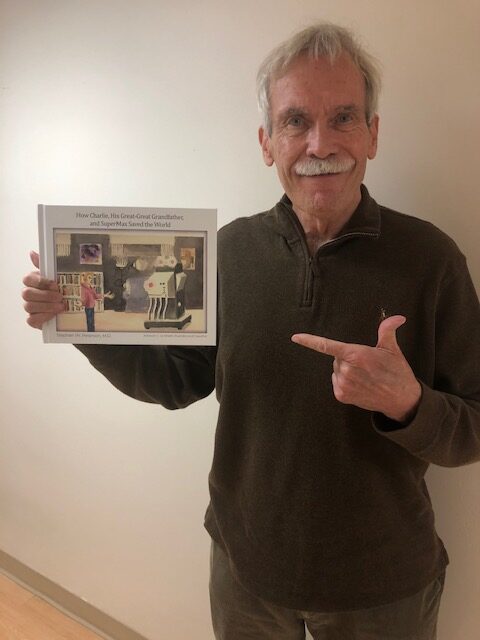 "The staff at Dorrance is outstanding. I found their assistance prompt, understandable, and considerate. I strongly recommend this publisher for all. I would jump at the chance to work with them again."
---
Stephen Peterson, MD
How Charlie, His Great-Great Grandfather, and SuperMax Saved the World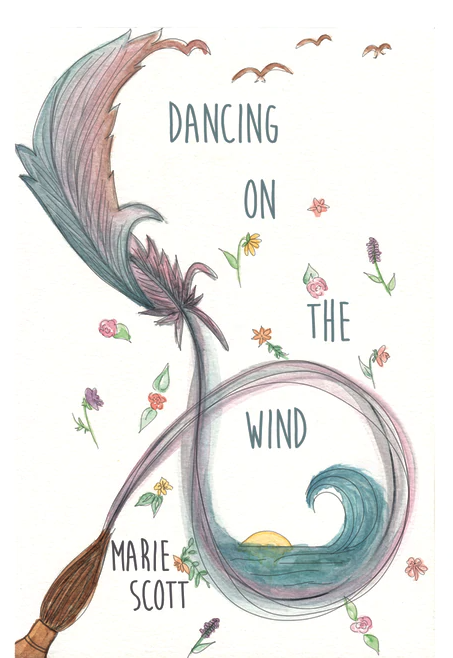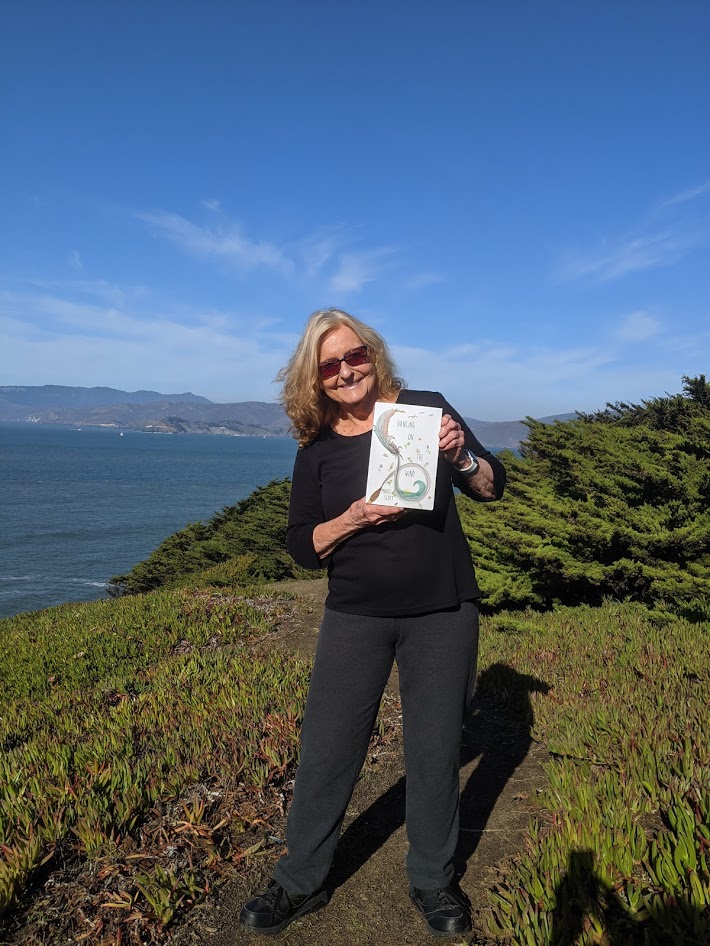 "It was written, but the question was, 'how would I make it into a book?'  Dorrance Publishing was the answer with experienced people who know what they're doing while honoring full participation with my ideas and wishes. Working with them was an outstanding experience with clear parameters set so there were no surprises, deadlines kept and often met early, responsive and expert staff who communicate clearly.  And, I have in my hands the book I was hoping for!"
---
Marie Clark
Dancing on the Wind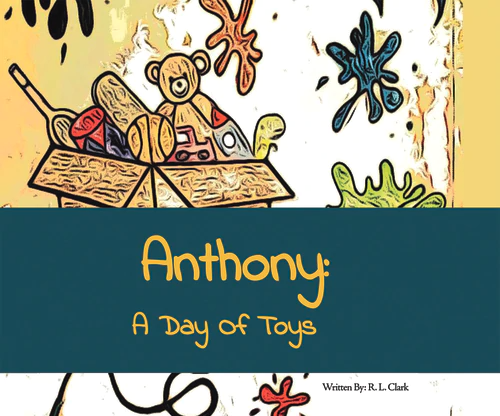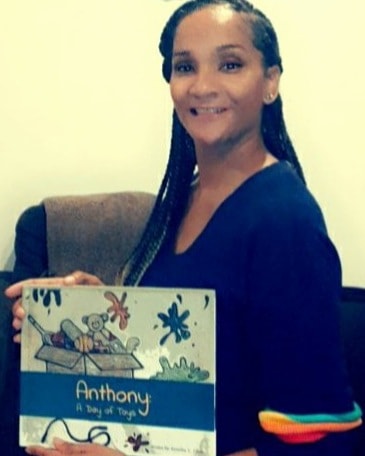 "Thank you so much for all your help and for making my dreams come true!! Your work and quality of professionalism exceeded my expectations. Thank you to the entire staff and team of Dorrance Publishing!! You guys are amazing."
---
R.L. Clark
Anthony: A Day of Toys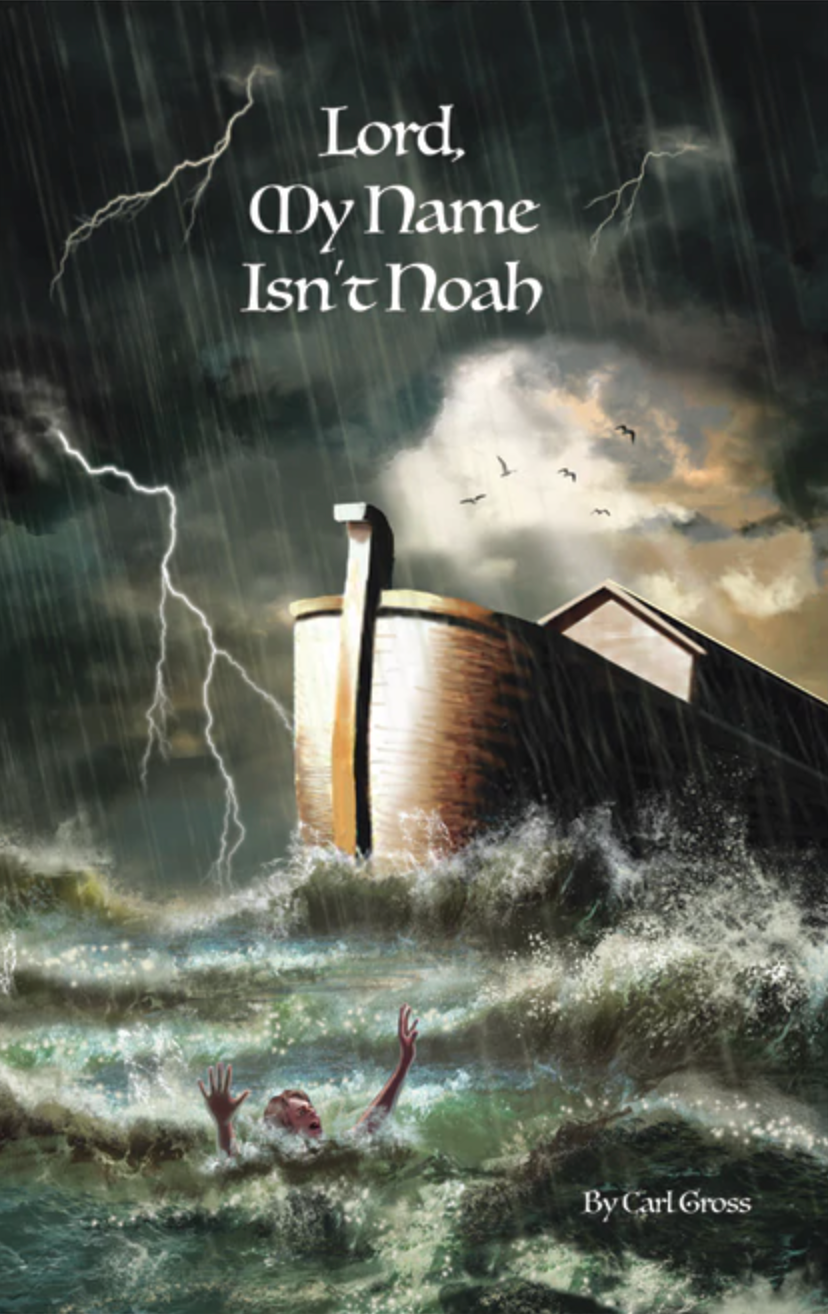 "As a first-time author I was very excited and pleased that Dorrance Publishing agreed to accept my book, 'Lord, My Name Isn't Noah,' for publication. Everyone involved in the publication process was absolutely first rate, they were polite, answered all my questions, responded to my phone calls and emails quickly, they made the entire publication process effortless, and they did exactly everything that they said that they would do. I especially want to thank the lady who designed the cover for the book; you did a fantastic job. Five stars and two thumbs up to the staff of Dorrance Publishing. I would, without reservation, heartily recommend Dorrance Publishing Co. to any author or aspiring author. Thank you for helping me fulfill my dream."
---
Carl Gross
Lord, My Name Isn't Noah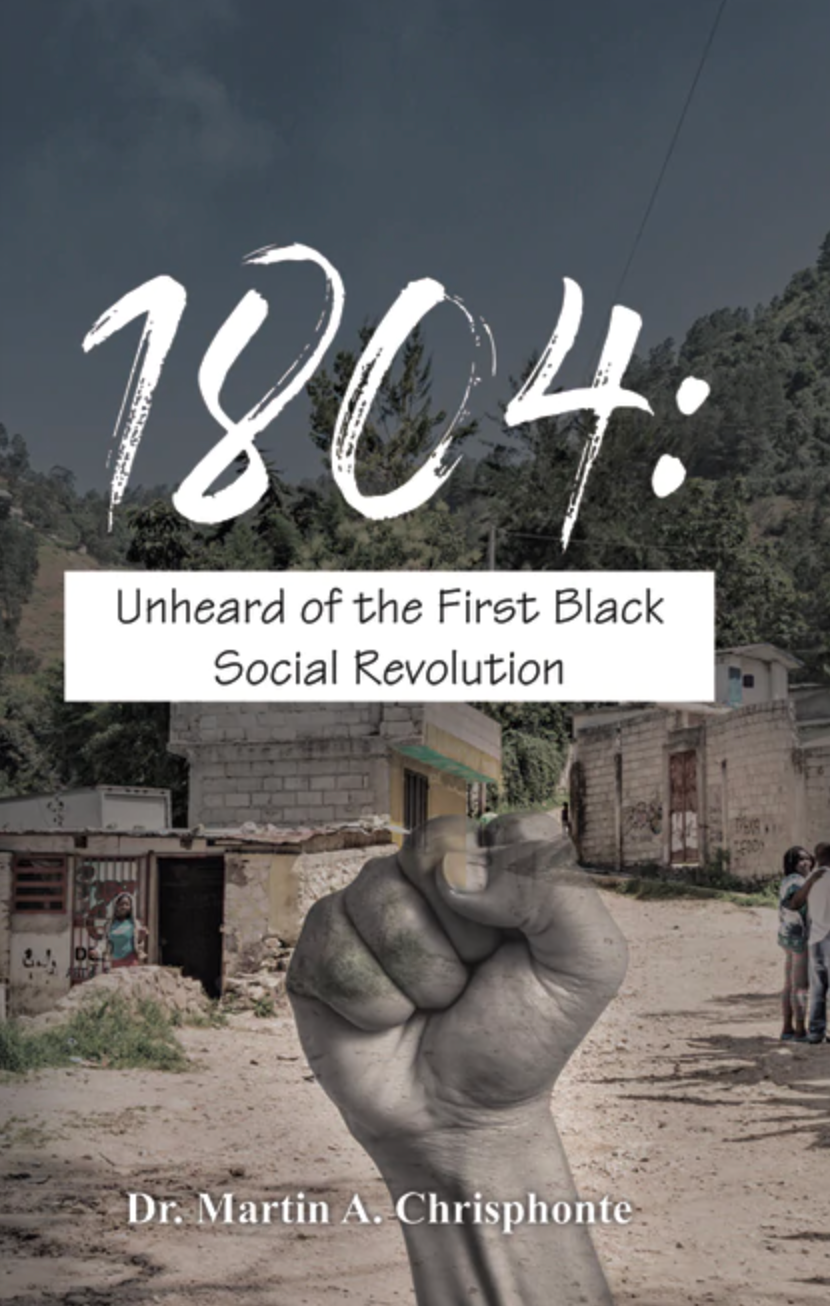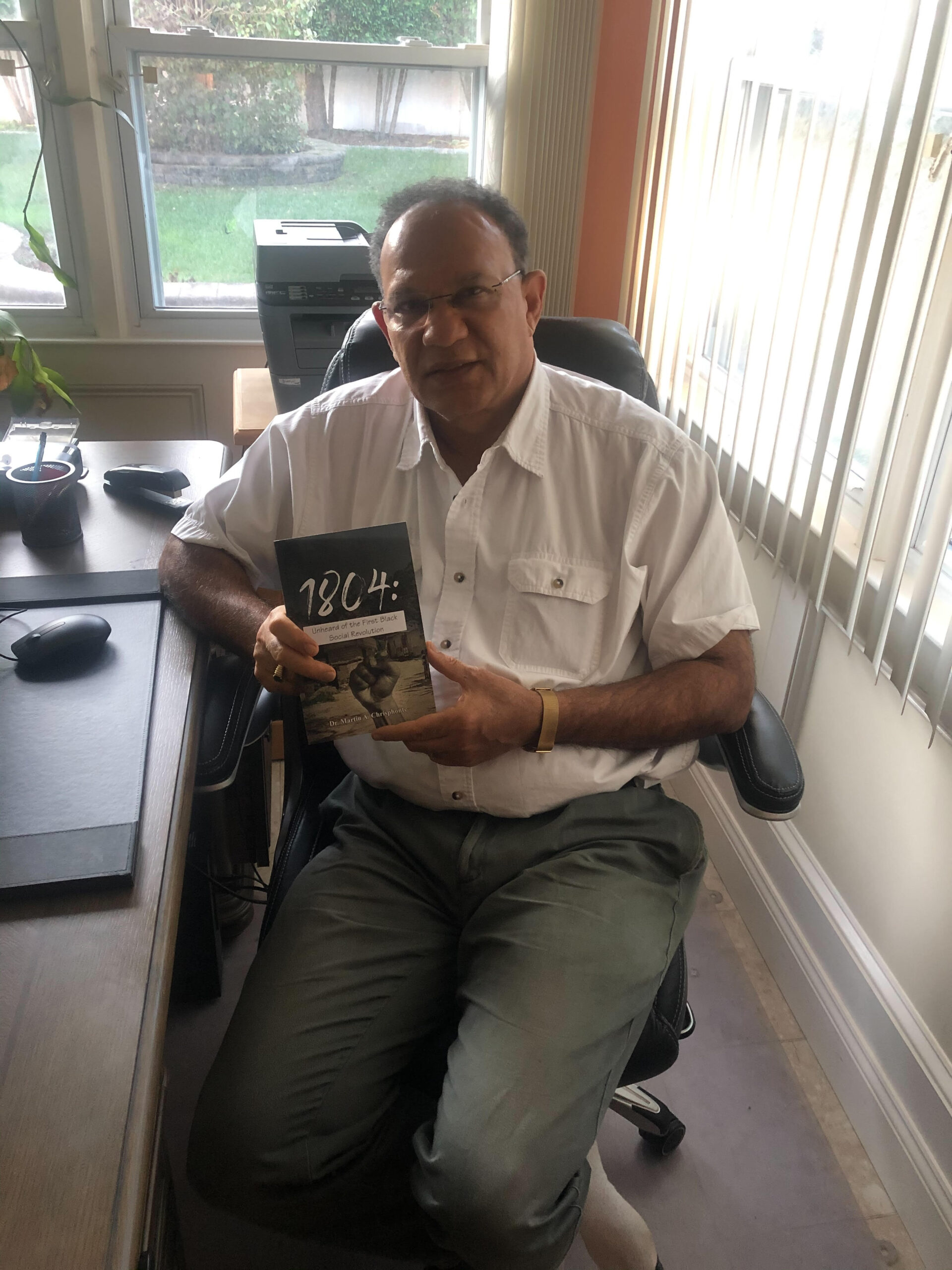 "Becoming an author the first time with a publisher who does the author's work well is one of the greatest experiences. Dorrance helps authors make their dreams come true."
---
Dr. Martin Chrisphonte
1804: Unheard of the First Black Social Revolution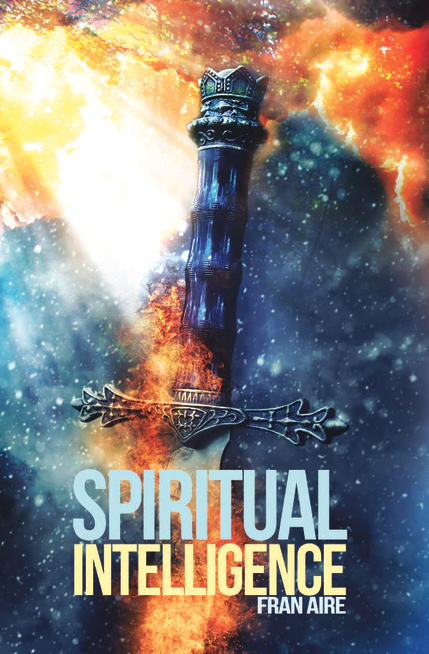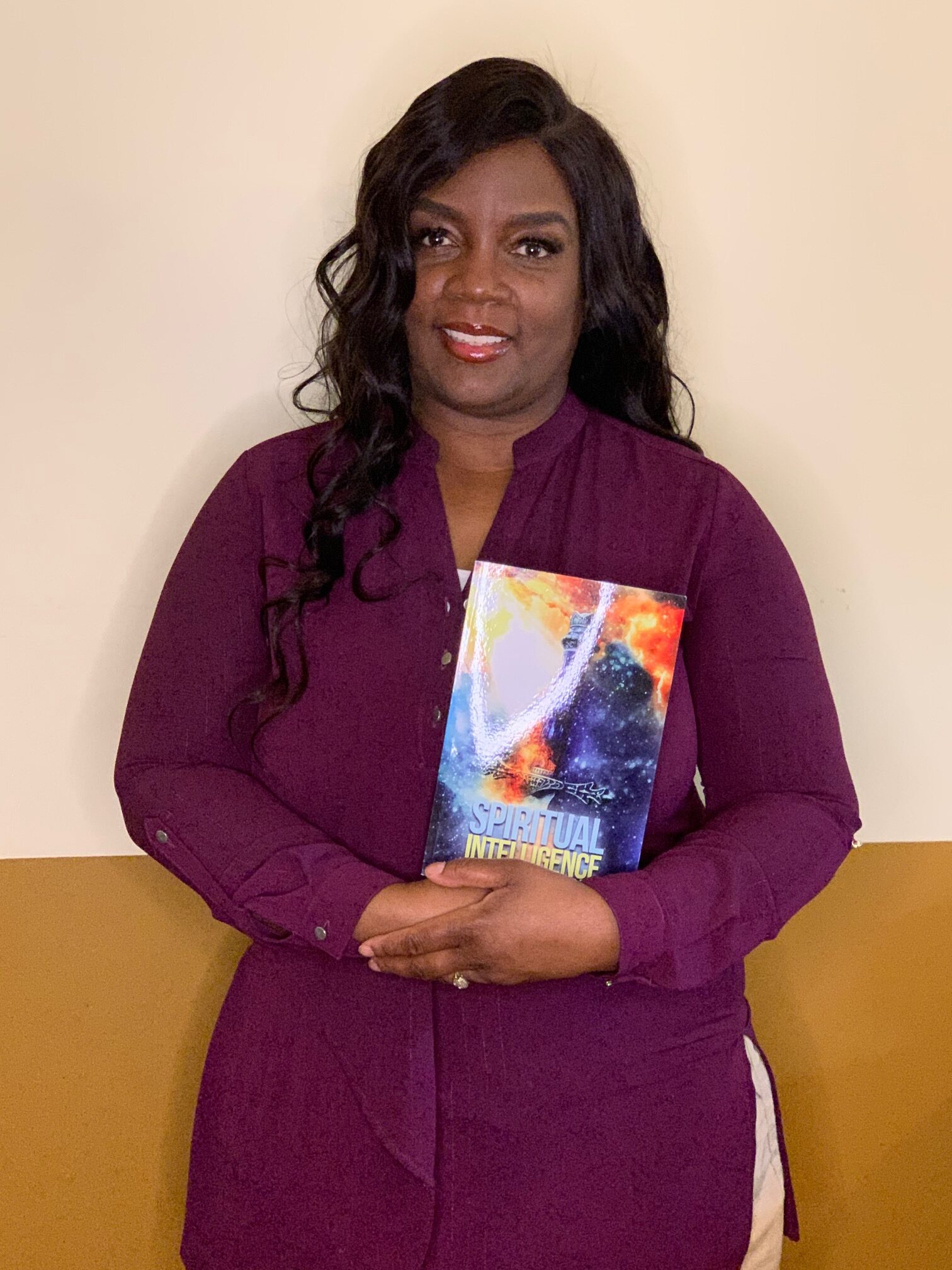 "It was a pleasure to work with Dorrance to publish my book 'Spiritual Intelligence.' This book was a labor of love for me, based on my personal experience to become a more spiritual person. My book was completed early and I am proud of the outcome. I encourage any other author to consider Dorrance, they have what it takes to bring a book to market from start to finish."
---
Fran Aire
Spiritual Intelligence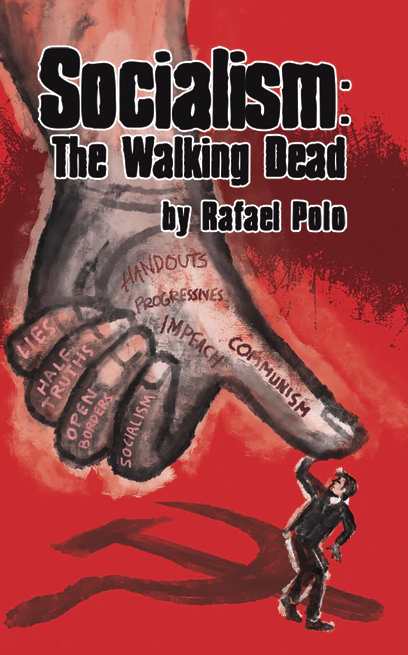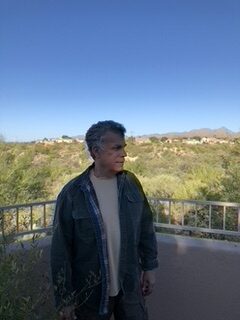 "I just got the news! My manuscript, 'Socialism: The Walking Dead' was accepted by Dorrance Publishing. Wow! What a magnificent sense of accomplishment. The Dorrance staff assigned a Publishing Service Consultant for my project. She explained what the book publishing journey would entail. I hired a writing coach to read my manuscript and make recommendations. I included a Prologue and Epilogue to my manuscript following his recommendations. A Project Coordinator guided me through the manuscript's editing phase and the creation of the front and back of the book cover. I forwarded an idea for the book's cover and the professionals at Dorrance designed an eye-catching jacket. A Distribution and Promotion Project Coordinator took over the task of finishing the job of getting the book to market: Barnes & Noble, Amazon, and other book retailers. My Dorrance Publishing experience has been outstanding. I'm currently writing a new book and I hope that if Dorrance accepts my manuscript, my future experience will be as rewarding as this has been."
---
Raf Polo
Socialism: The Walking Dead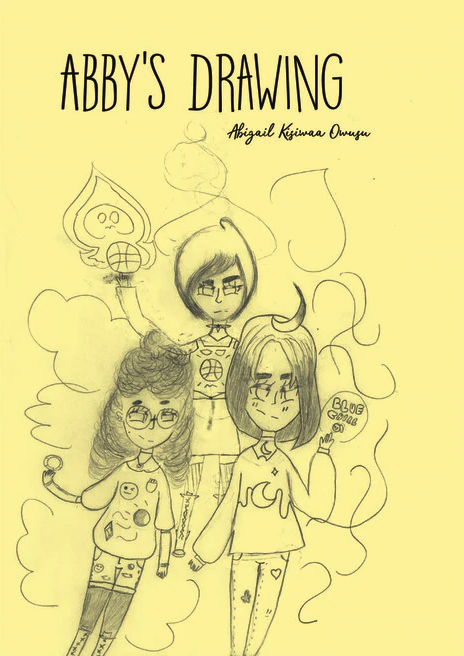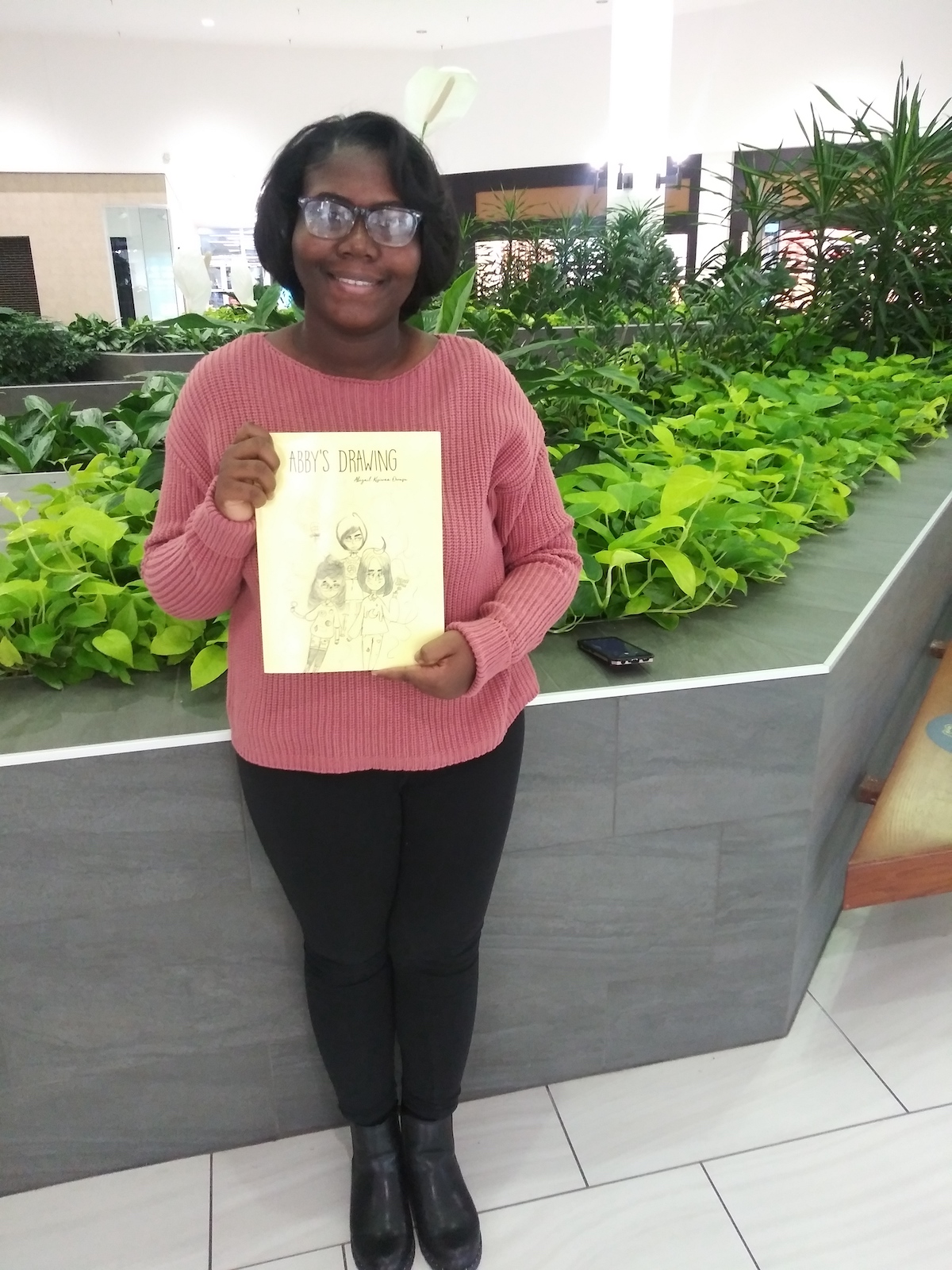 "As a young, first-time author, I can say that Dorrance Publishing has made publishing a book a wonderful experience. They are so patient and nice and help you through every step of the way. With Dorrance, all of this was possible, so thank you so much for all you do to help publish my book and get my art out into the world. Anyone can publish a book, no matter who you are, and Dorrance Publishing can make it possible for anyone."
---
Abigail Kisiwaa Owusu
Abby's Drawing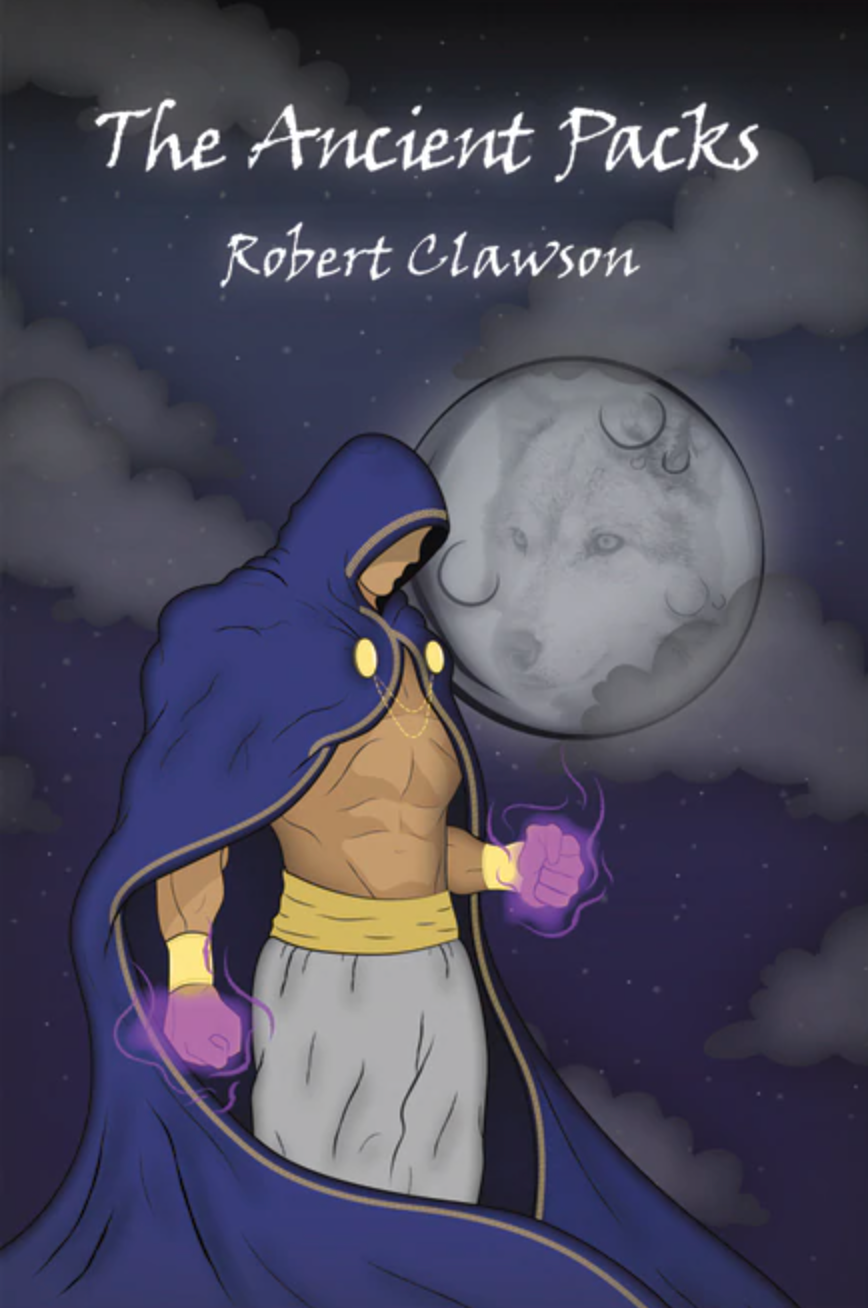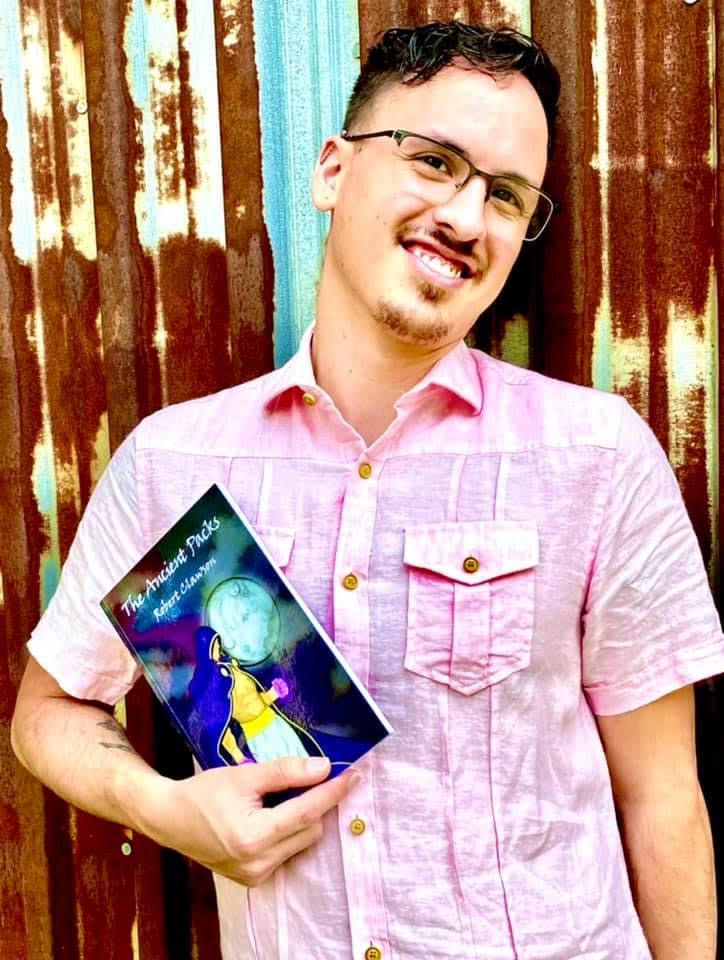 "I'm very pleased that I've gotten the chance to work with the kind and professional staff of Dorrance Publishing. They are very polite and will walk you through each process and explain every step if needed. They will work with you and help make your dreams become a reality, they did for me. They made what I thought would never happen a reality. I'm very pleased and excited that I had the chance to make my book known and published throughout the world."
---
Robert Clawson
The Ancient Packs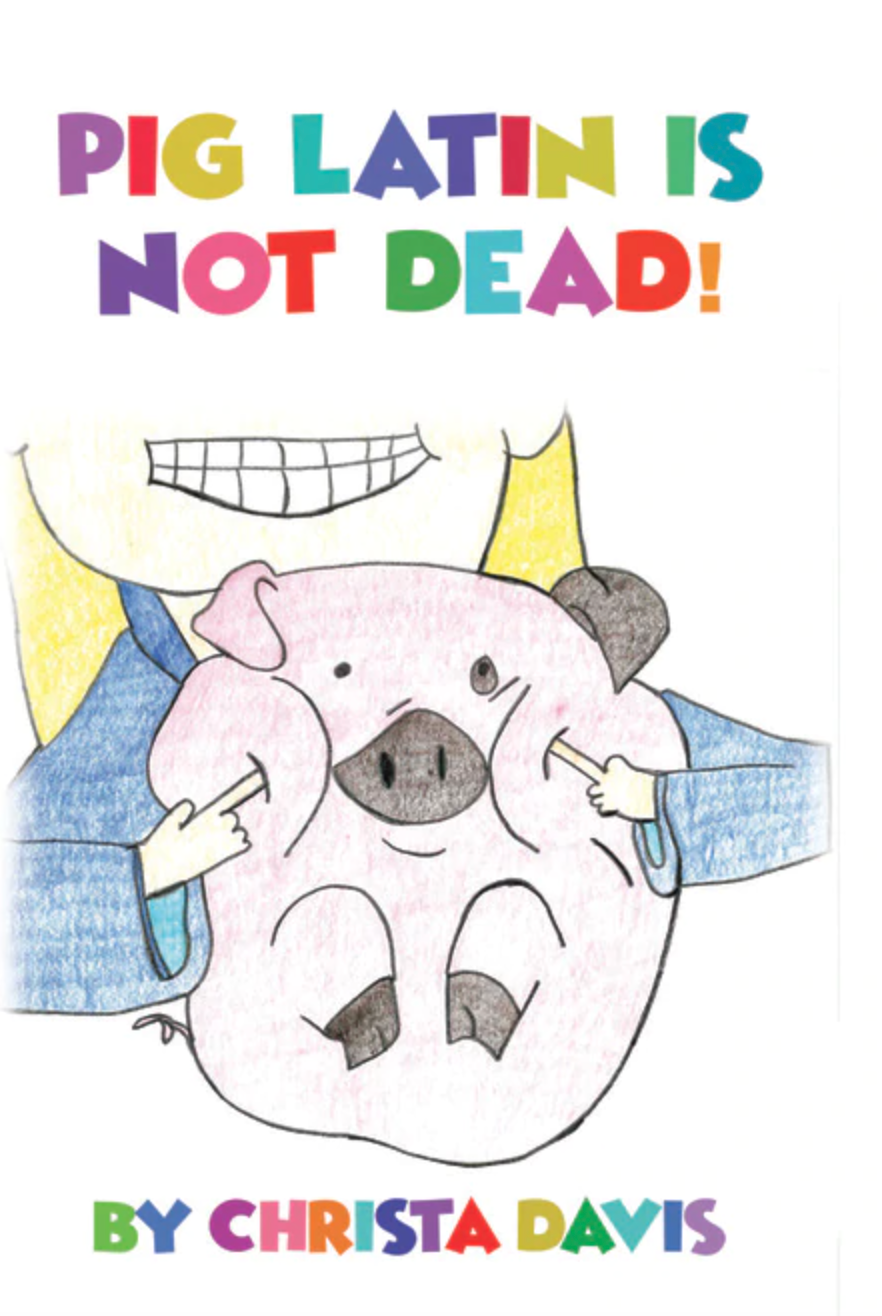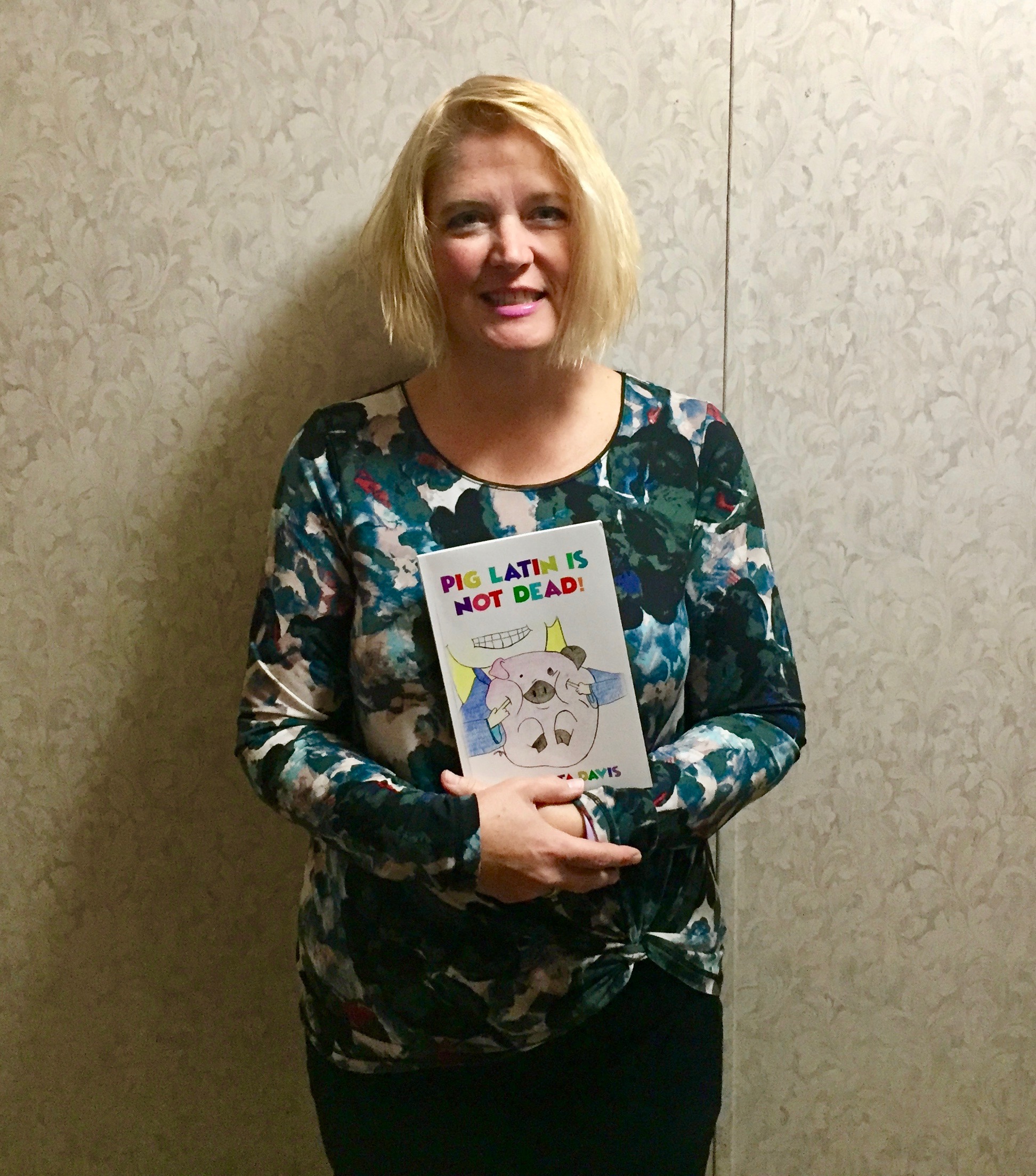 "Dorrance Publishing has been wonderful with all my endeavors for my first book. The book was created in a timely manner and I am very impressed with this publisher."
---
Christa Davis
Pig Latin is Not Dead!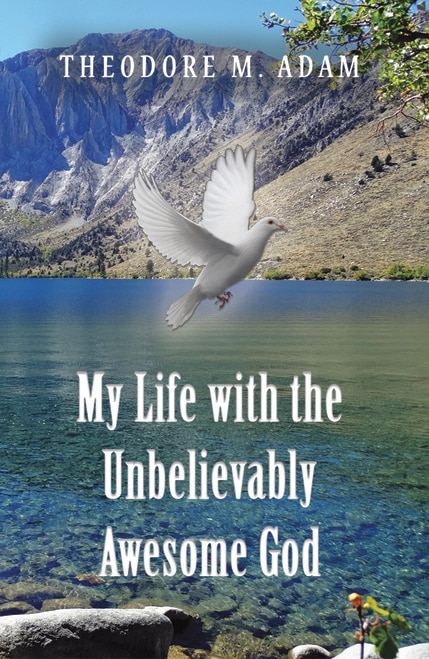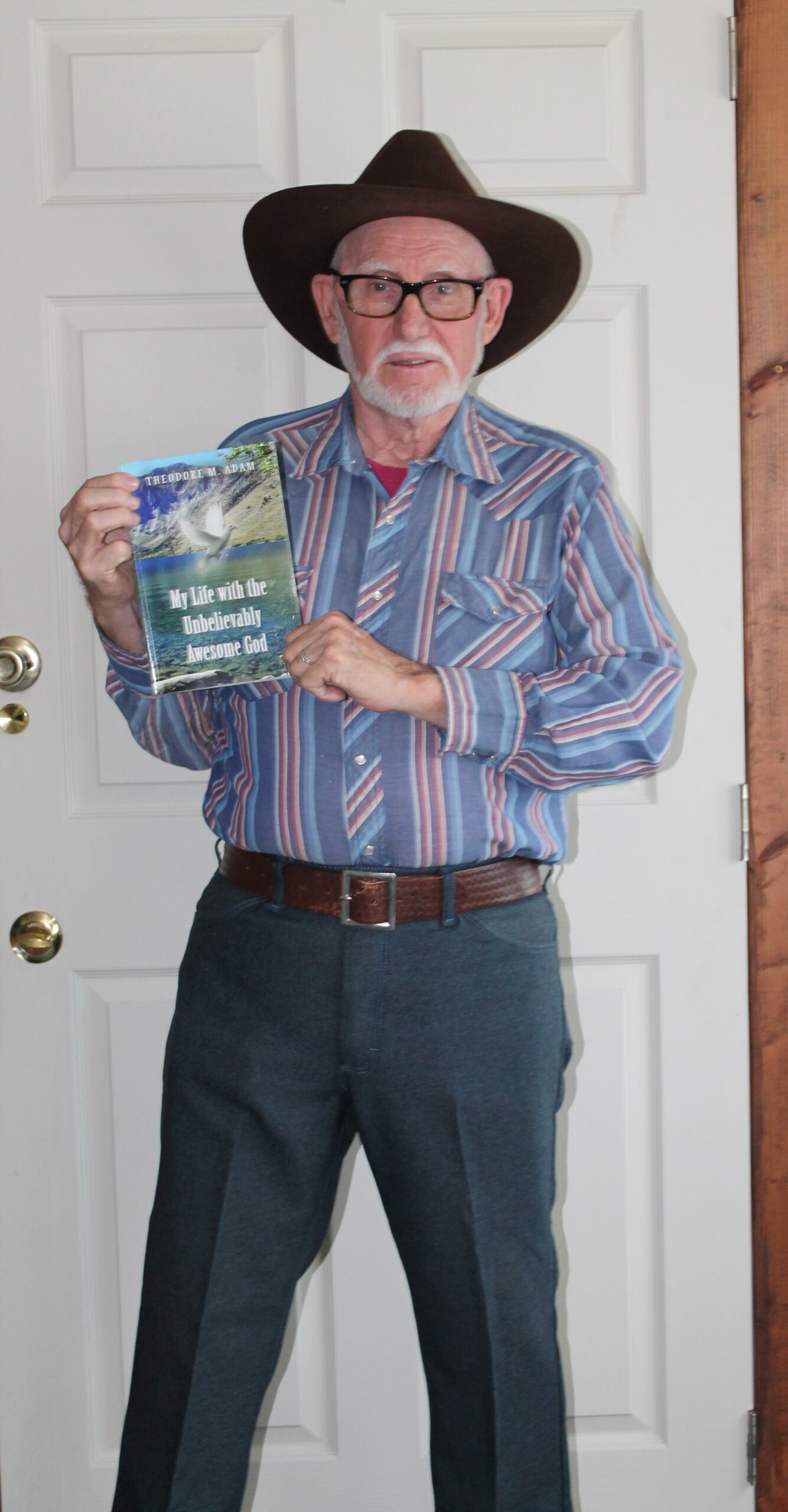 "I am a first-time published author and I have found Dorrance Publishing very professional and helpful in getting my book published. They guided me through the process so I could get my manuscript ready for publishing. I am very satisfied with the finished product. Thank you everyone at Dorrance Publishing."
---
Theodore M. Adam
My Life with the Unbelievably Awesome God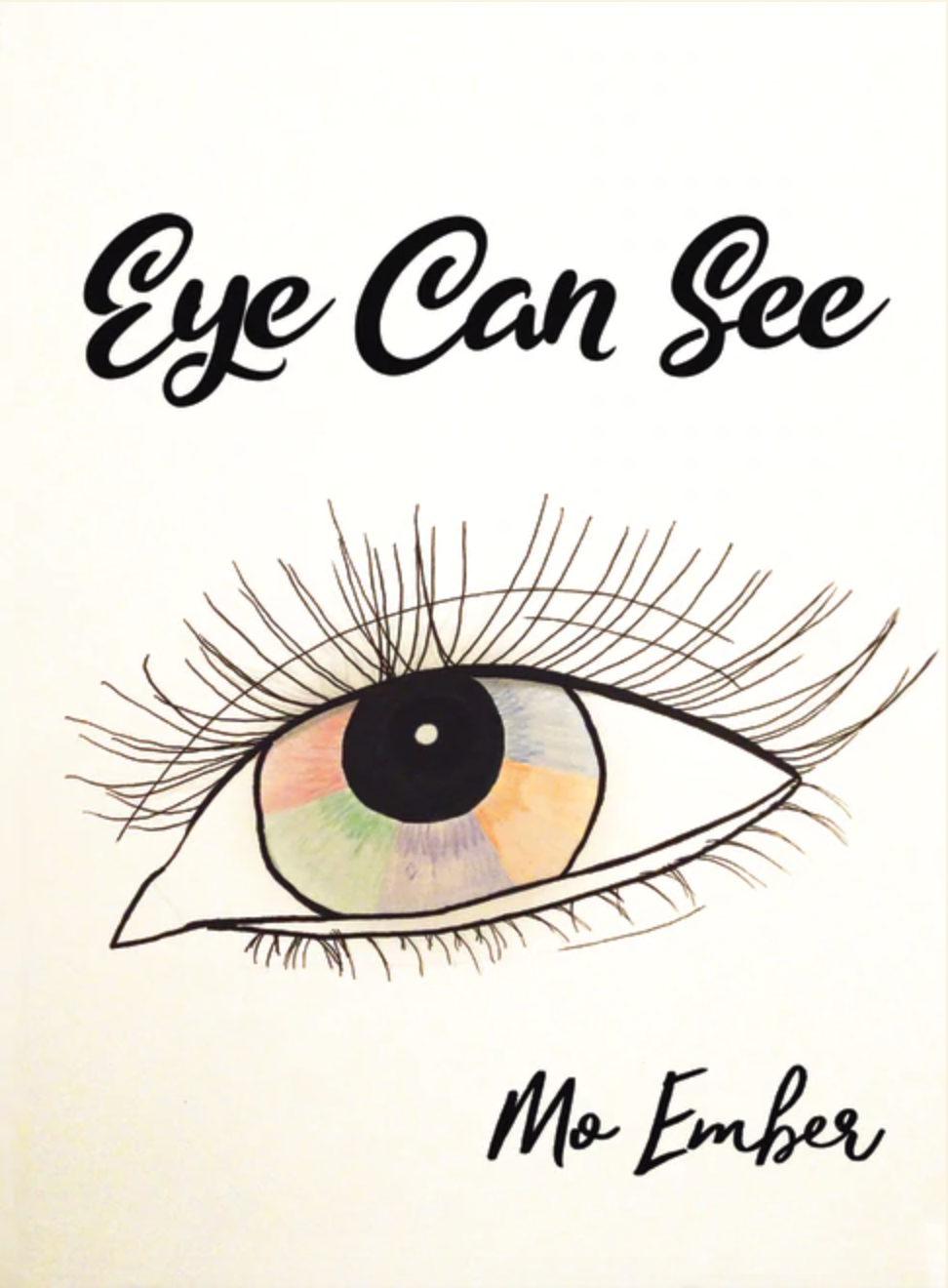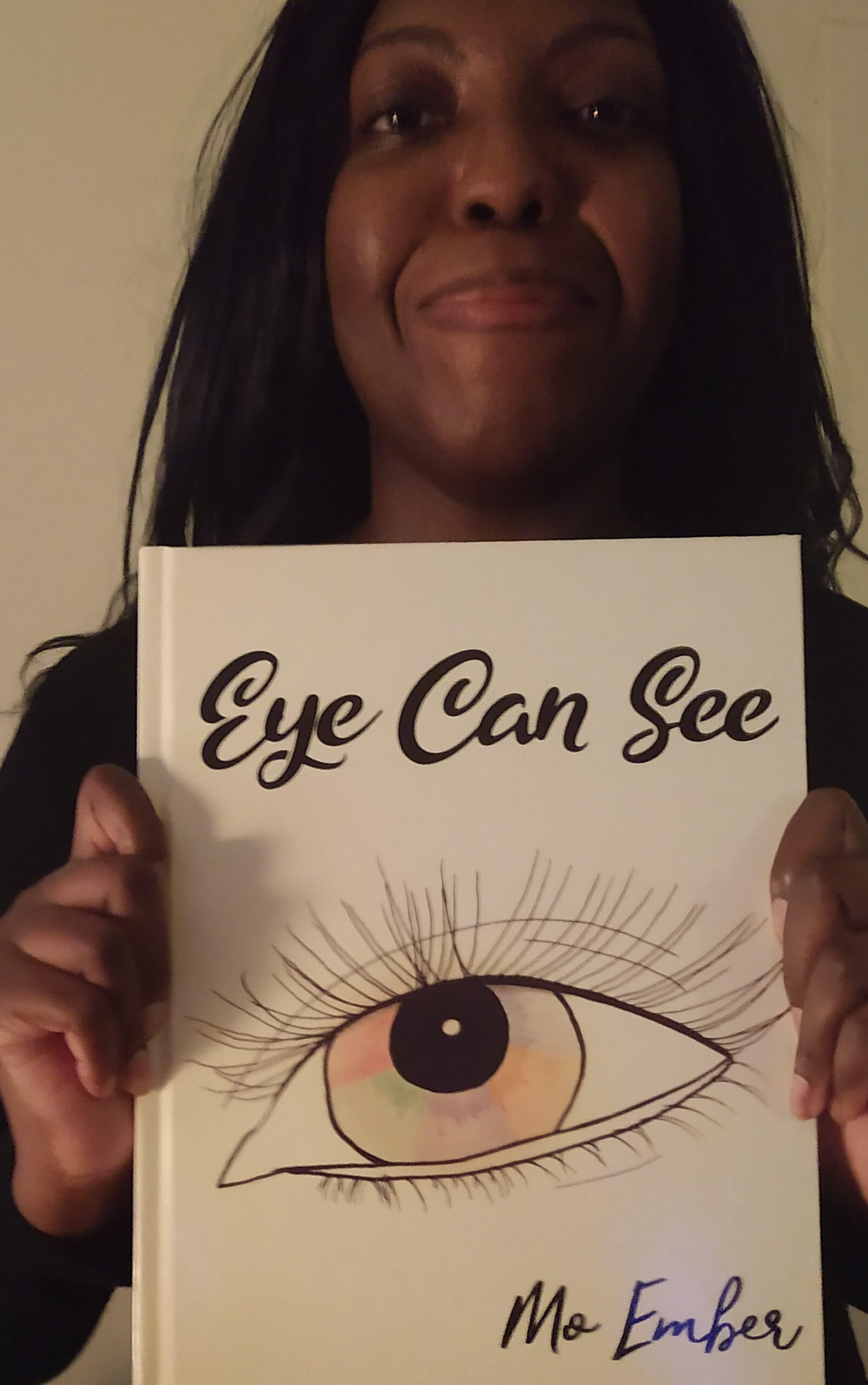 "I am thrilled to be able to work with Dorrance! The story I wrote is now a published book! Thank you to everyone at Dorrance and for your communication throughout every step of this journey. I am proud to be a published author!"
---
Mo Ember
Eye Can See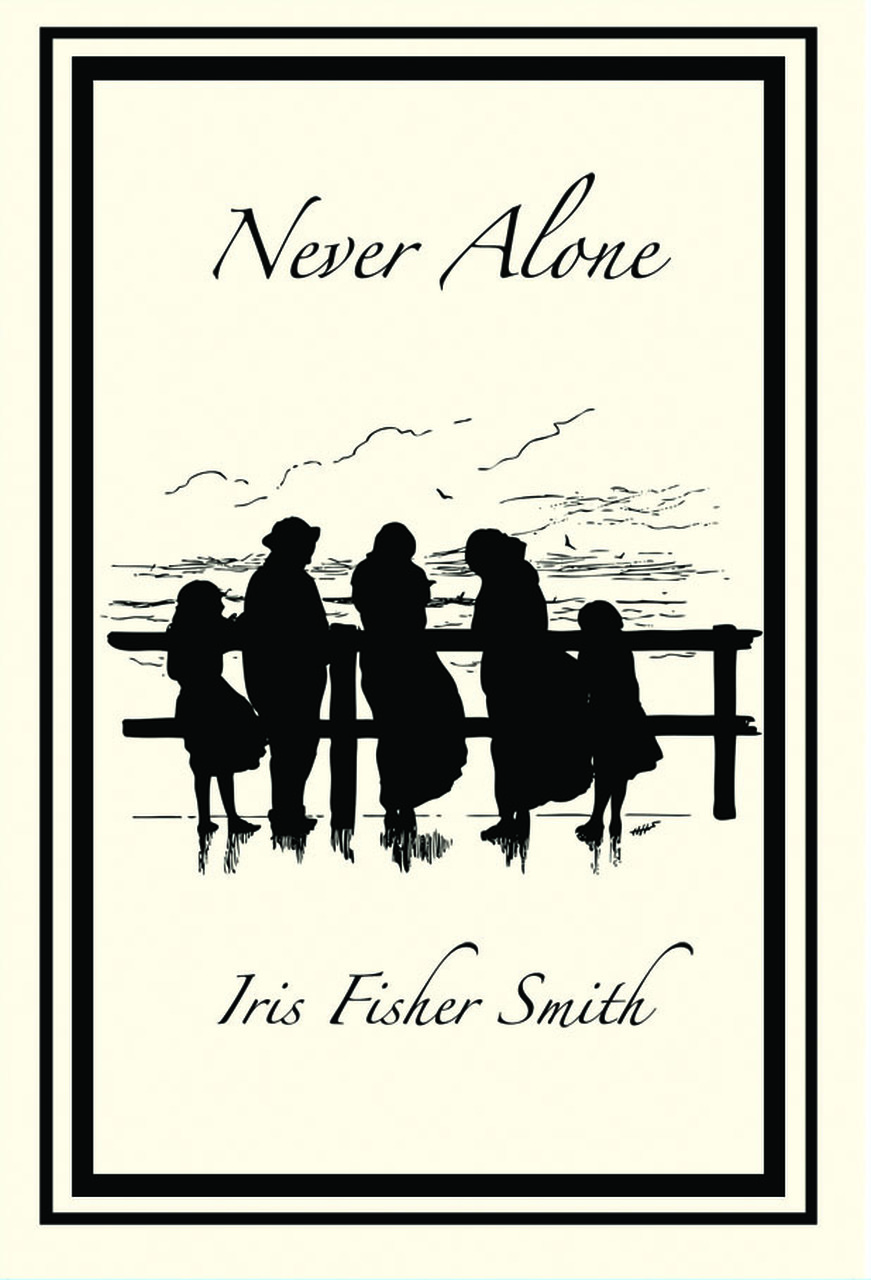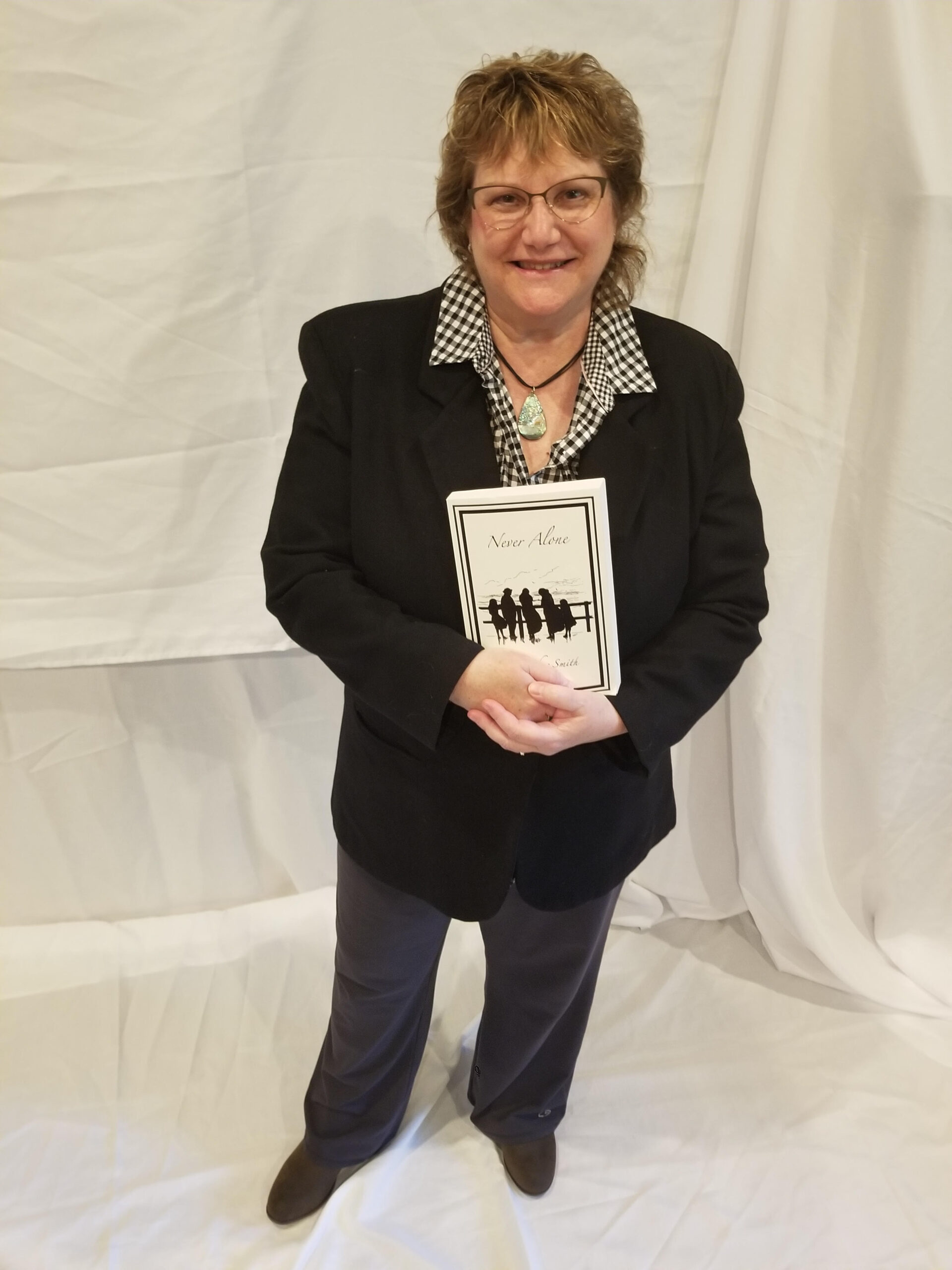 "I have been working with Dorrance Publishing on the publication of my book for approximately 17 months. It has been a very good experience and I feel I have learned a lot through this process.  When I first contacted Dorrance I was still in the process of writing a very lengthy book.  The Senior Publishing Services Consultant was very personable and helpful in guiding me with everything from coaching to contracting. She was instrumental in helping me decide what I could afford, and how long it would take.  This was all before signing any contracts, which impressed me.  After I signed my contract, I found the staff at Dorrance extremely helpful, and they always got right back to me if I had any questions.  When I had a concern about the COVID virus, I was assured by my Project Coordinator that things were on time, and there were no delays. She also was particularly good at communication and direction.  I am quite pleased with the final product, and I had numerous compliments on the artwork of the cover of my book.  This was an overall great experience."
---
Iris Fisher Smith
Never Alone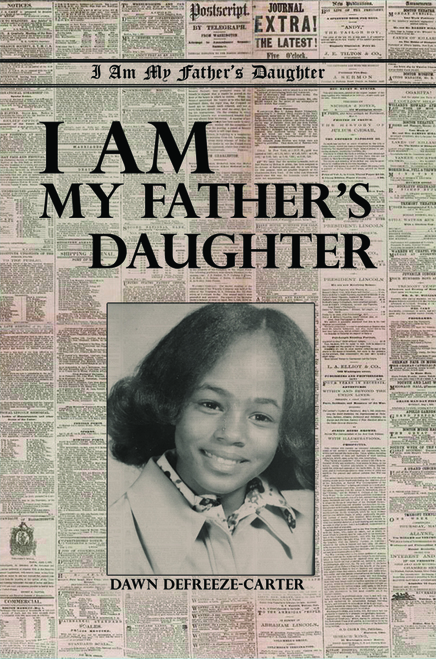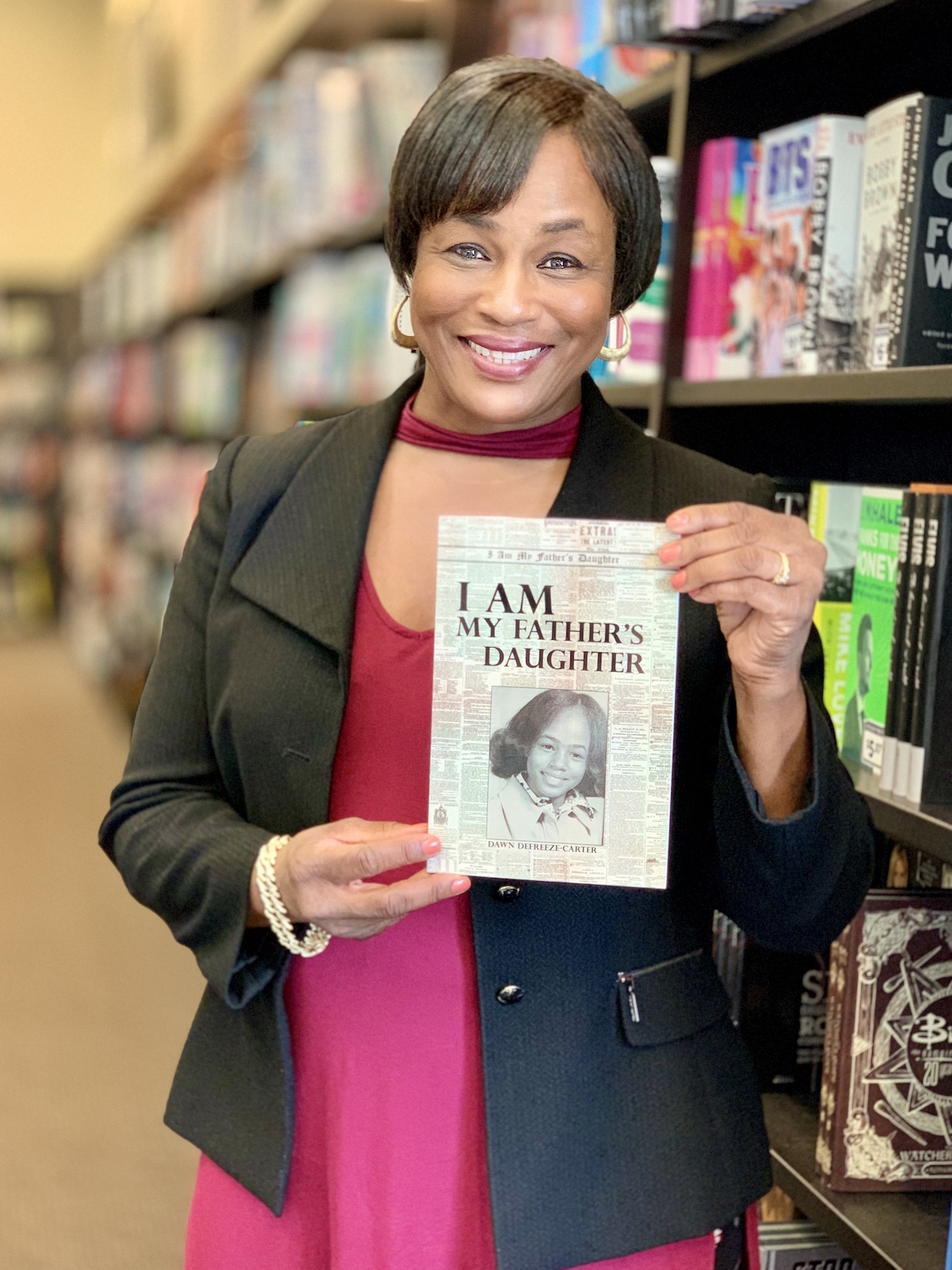 "Being able to be a part of my publishing process was exciting! The team was always prompt, professional, and courteous in their response to the many questions I had as a new author. I look forward to partnering with the Dorrance team on my next project!
---
Dawn DeFreeze-Carter
I Am My Father's Daughter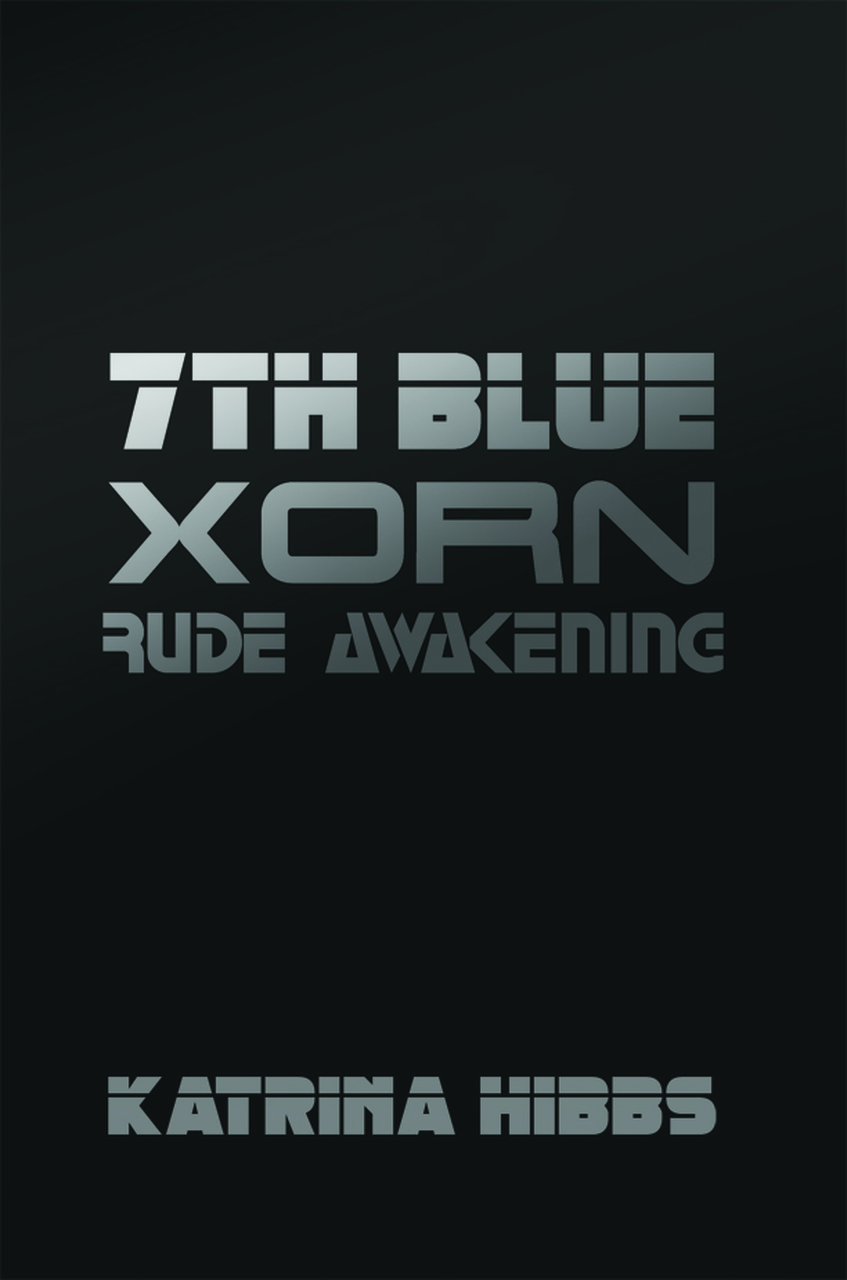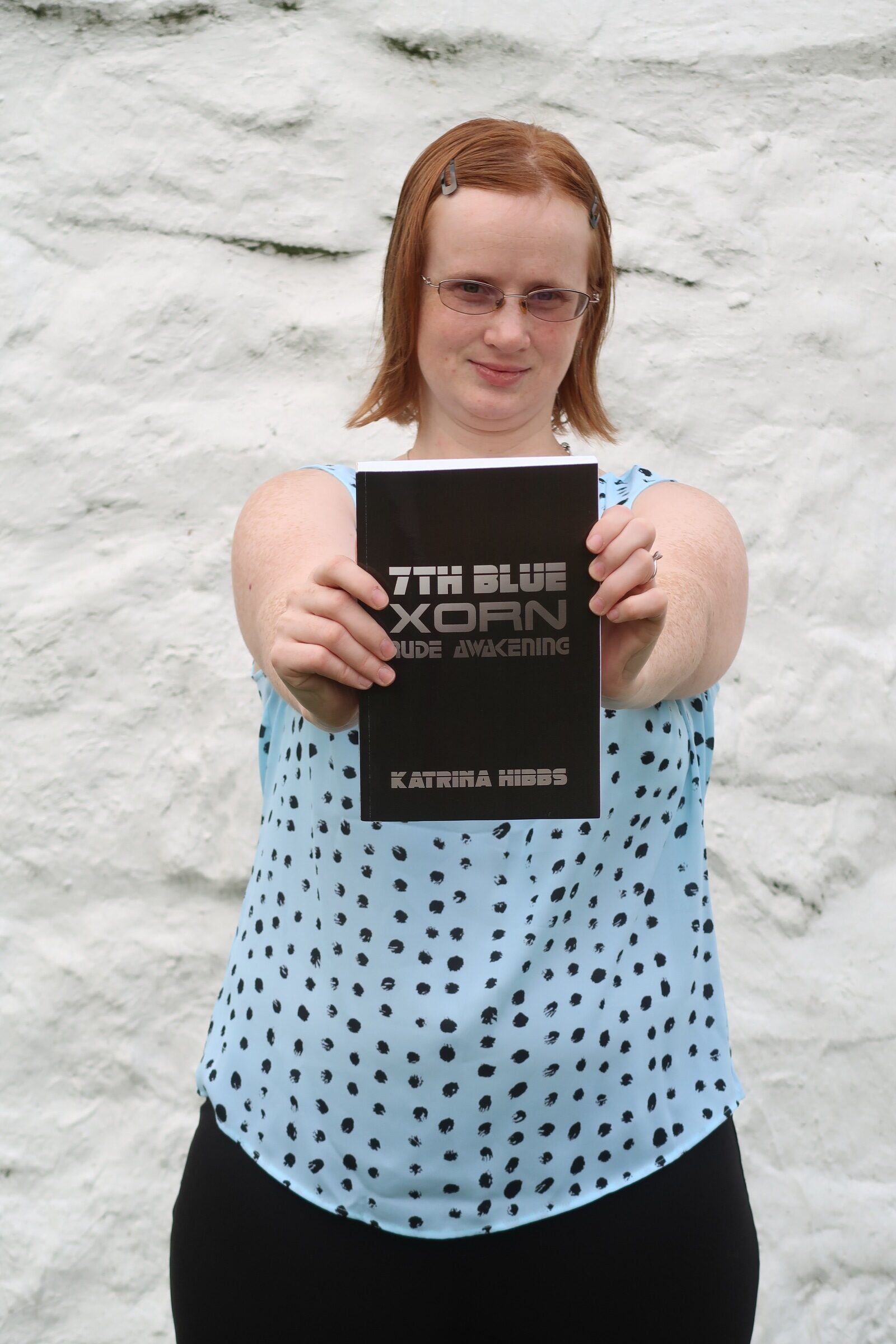 "As a first-time published author, my experience with Dorrance was nothing but pleasant. Even in the beginning, Dorrance's professionals were able to help me take my book's transcript and start my journey to becoming published. Dorrance was able to accommodate my schedule and work with me on my time. I can not express how amazing it is to be able to hold my own book and know that it was made possible because of Dorrance."
---
Katrina Hibbs
7th Blue: Xorn: Rude Awakening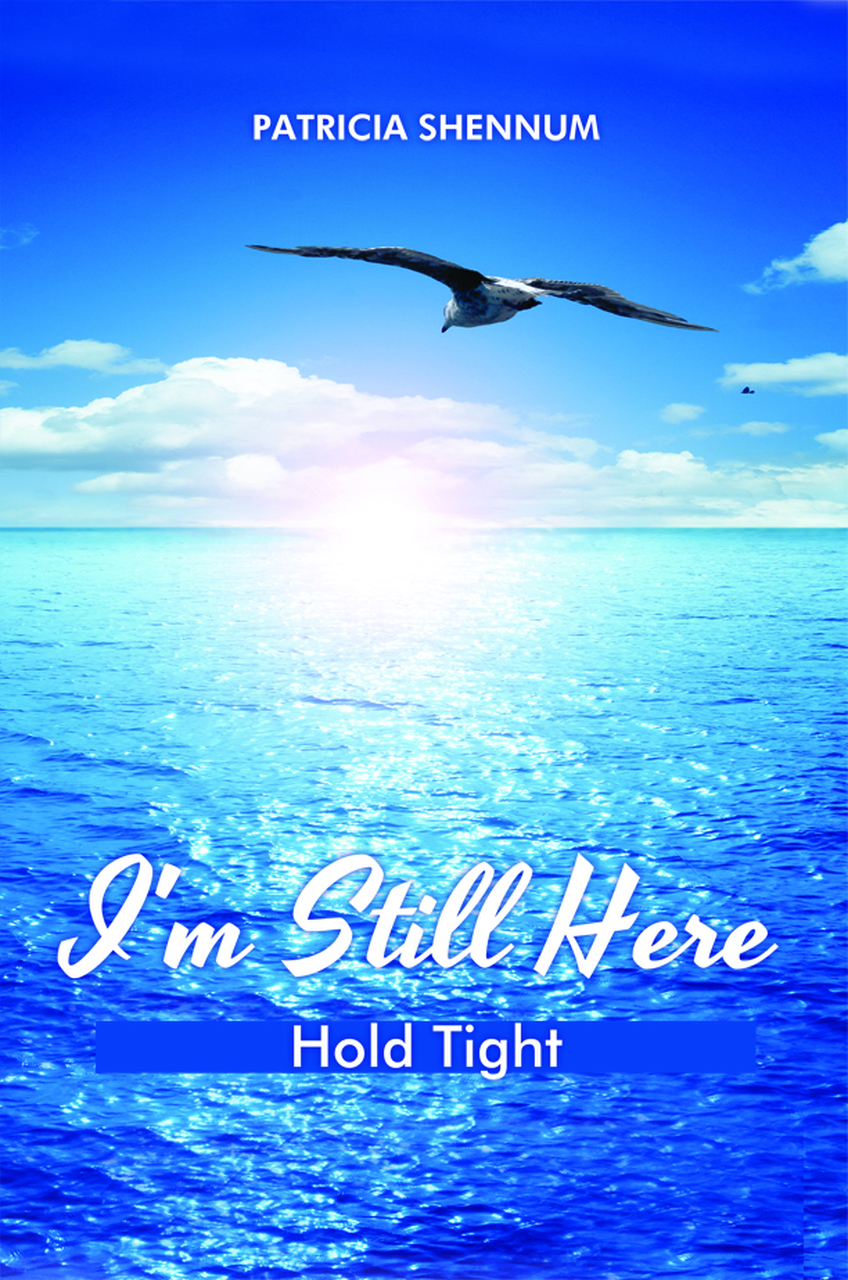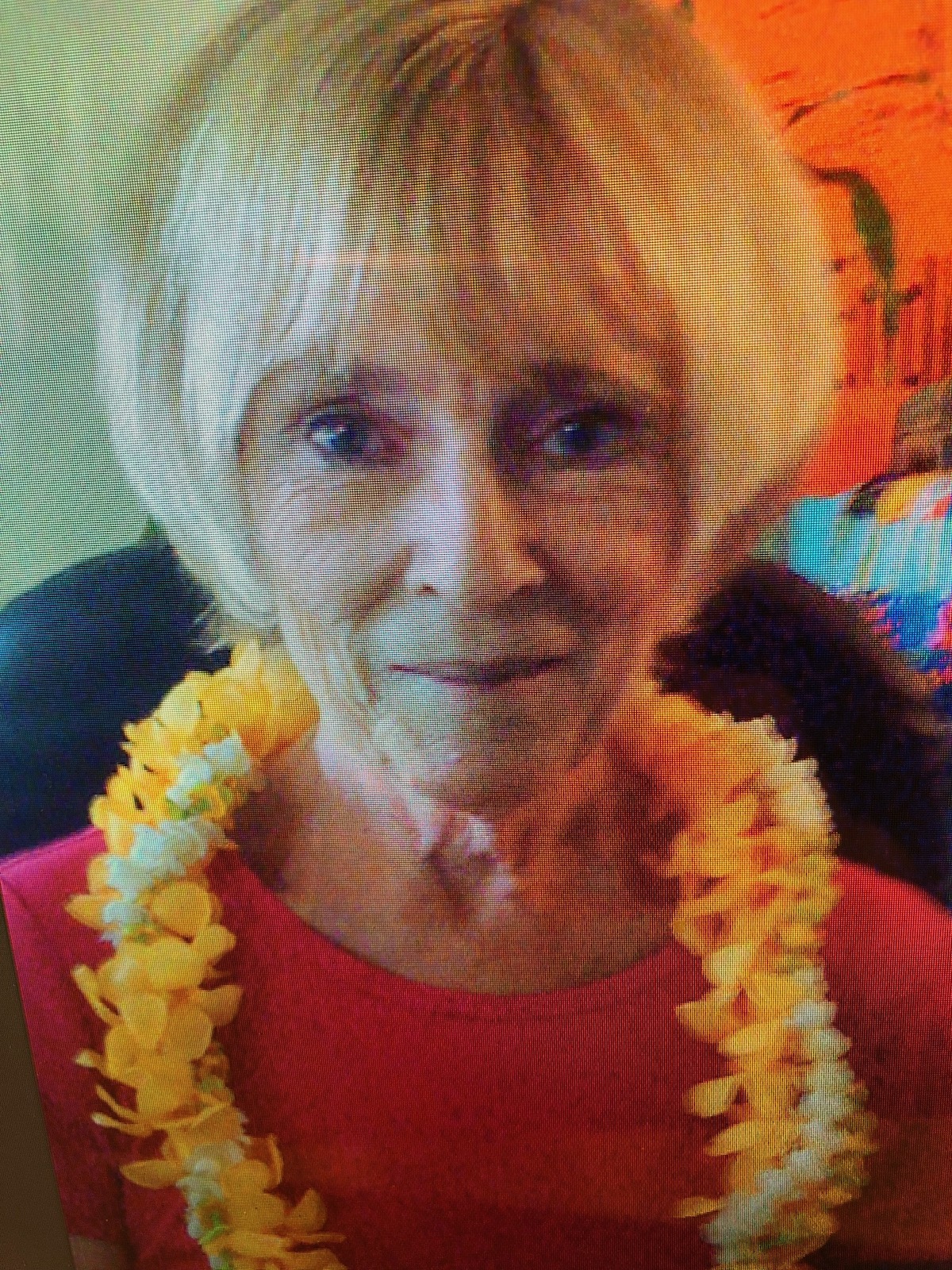 "As a first time published author I am very pleased to be working with Dorrance. I've found the people extremely helpful. They respond in a timely manner and answer my questions. Dorrance is very professional and has a 100-year-old history. I sincerely recommend Dorrance to anyone looking for an outstanding publishing partner."
---
Patty Shennum
I'm Still Here: Hold Tight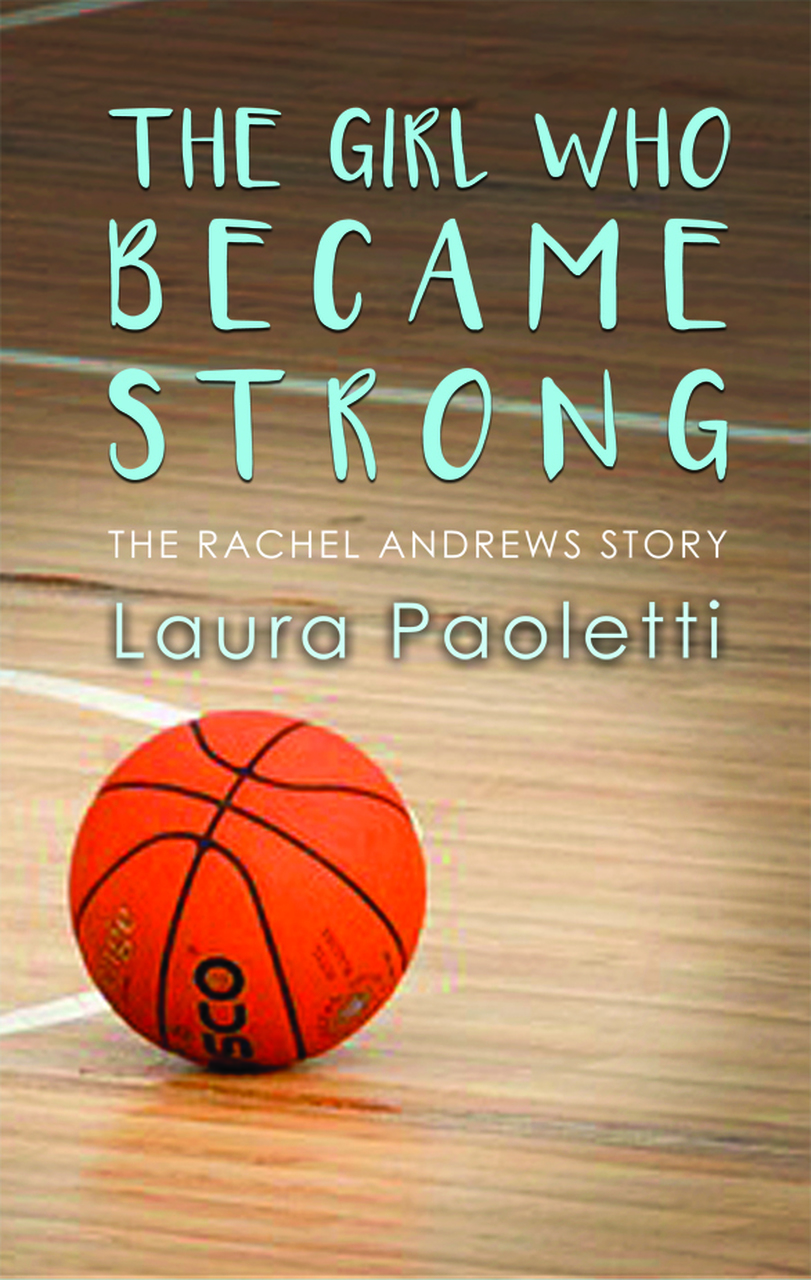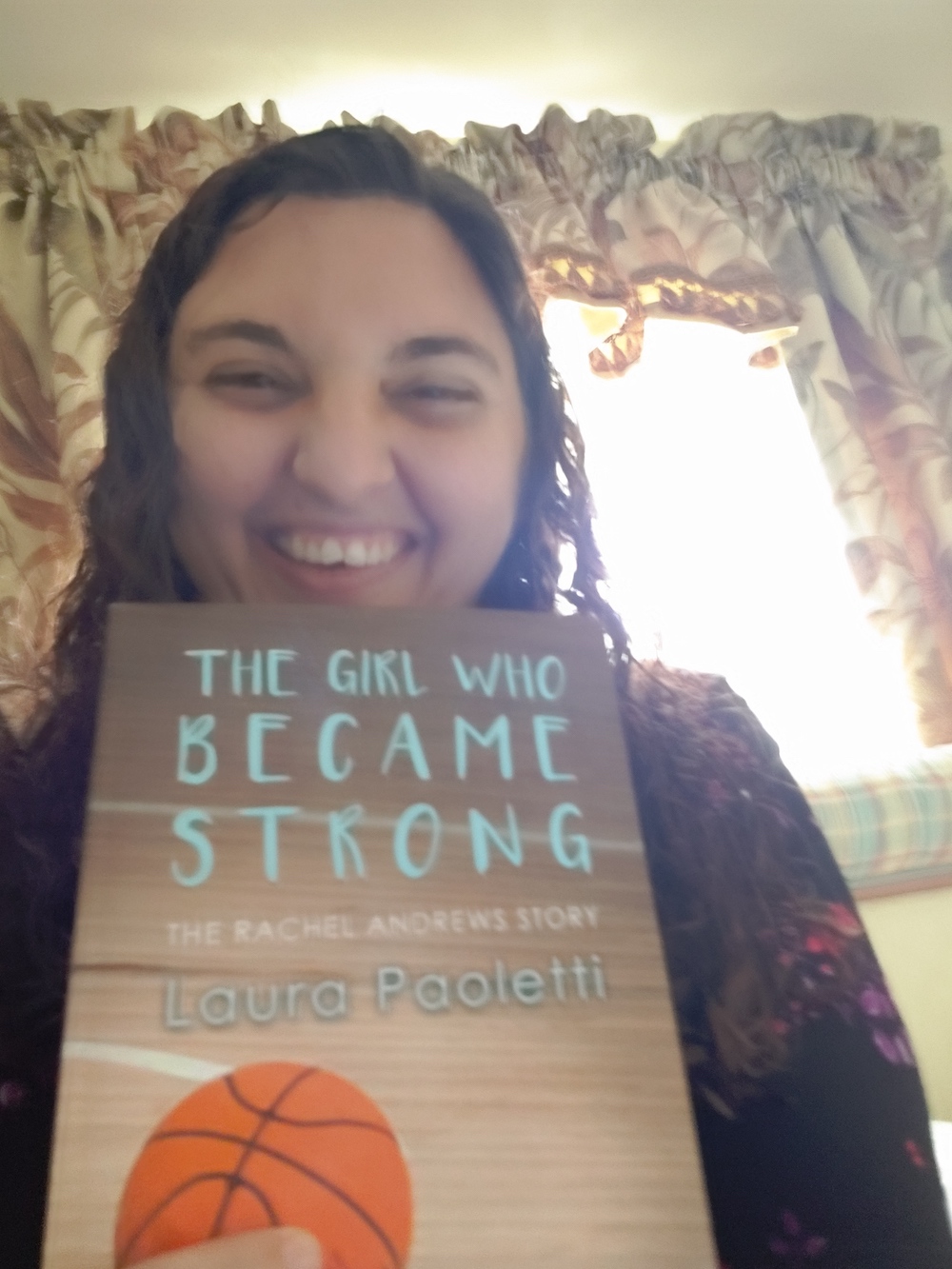 "Everybody was very helpful and caring during the book-writing process. Thank you everybody at Dorrance Publishing for all your hard work."
---
Laura Paoletti
The Girl Who Became Strong: The Rachel Andrews Story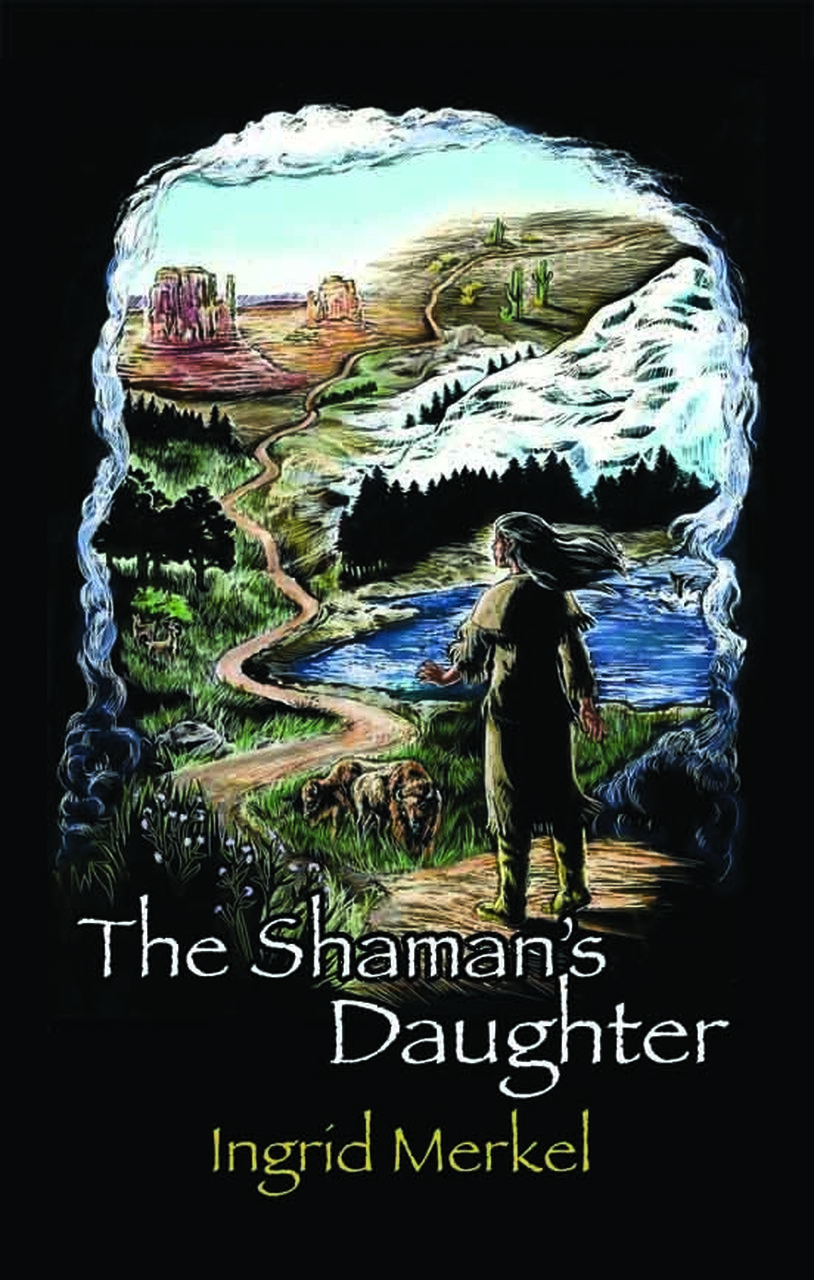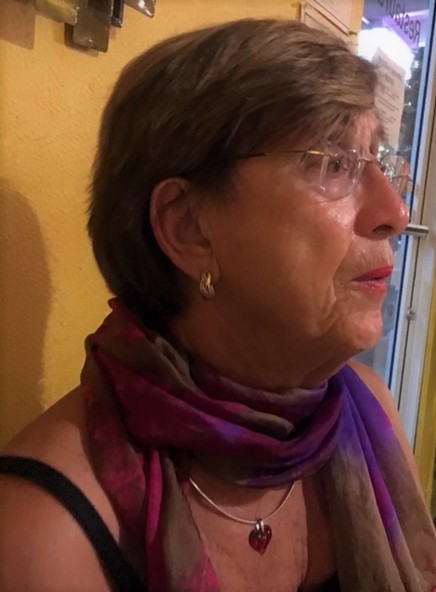 "I am very pleased with the Dorrance Publishing staff for their help in getting my manuscript published and beautifully so. Over the months it took to get the book ready I had many specific requests and changes including, adjustments in the contract, multiples exchanges on the book format, text modifications, hunting down typos, suggestions to improve the cover design, and prompt answers to questions during the process. All were performed with professional courtesy and competence."
---
Ingrid Merkel
The Shaman's Daughter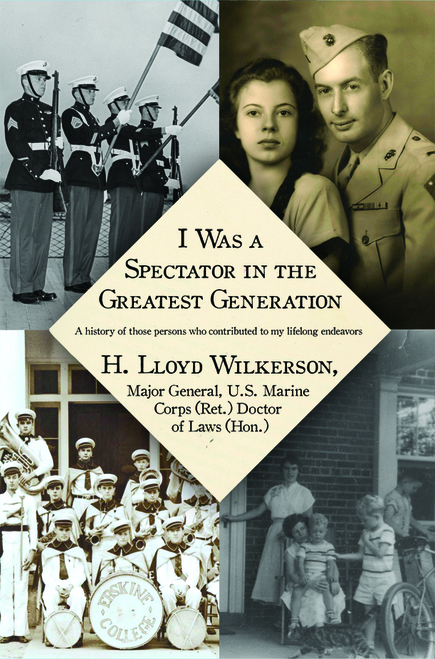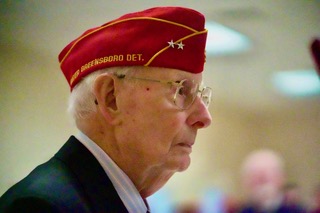 "In preparation to publish my book about people who contributed to my life experiences, I searched the lists of publishers that my confidantes recommended to me. I selected Dorrance and enjoyed a professional staff that assisted me in making decisions about details that were not even known to me. Dorrance proved to be an outstanding experience."
---
H. Llyod Wilkerson
I Was a Spectator in the Greatest Generation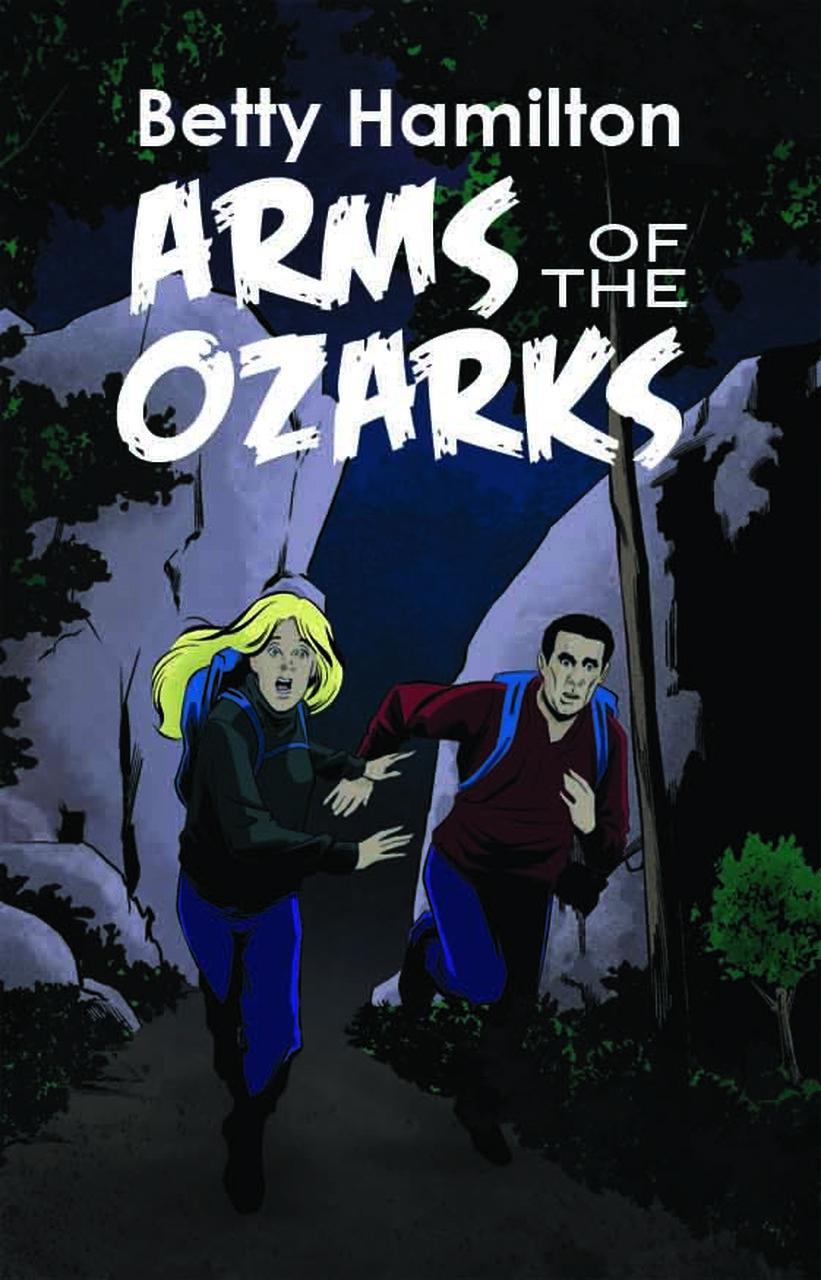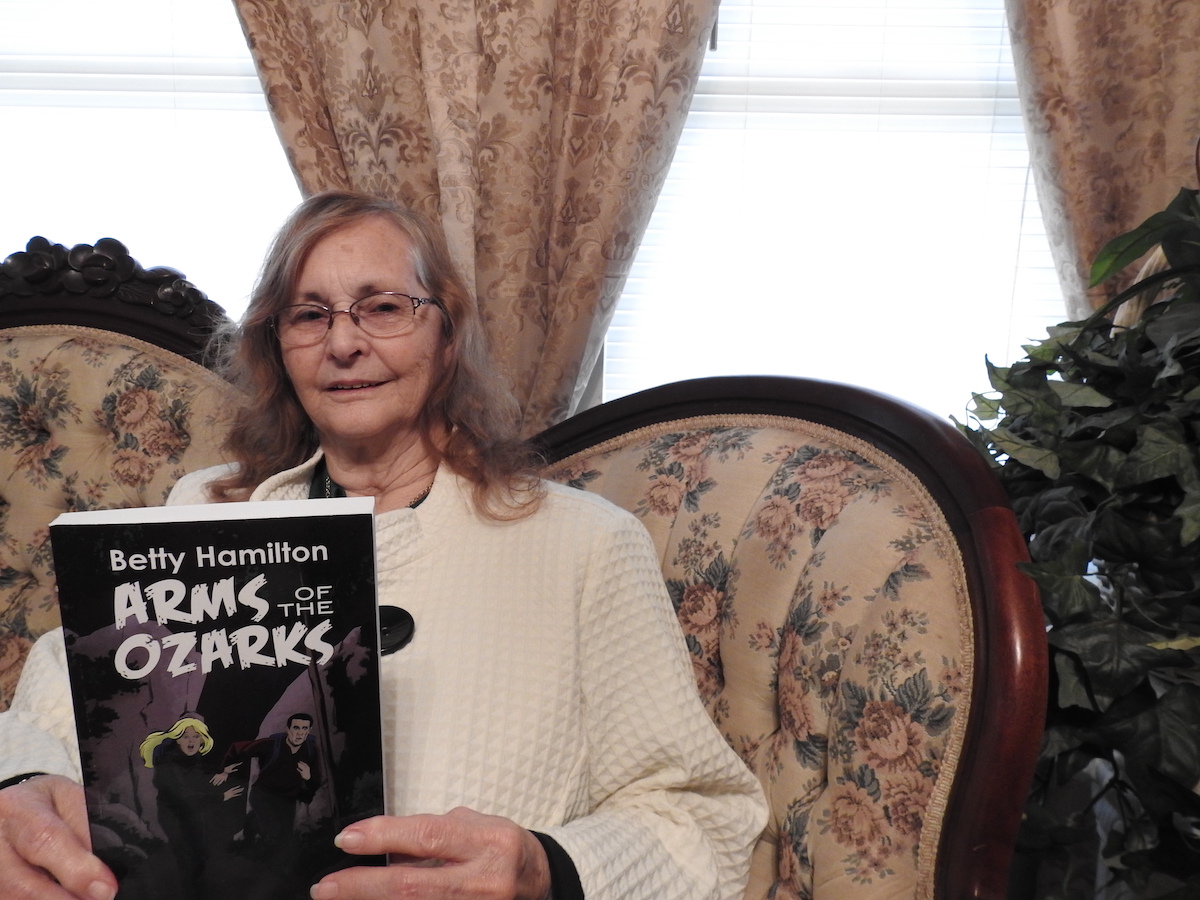 "My experience with Dorrance has been very satisfactory.  They have eagerly assisted me in the publishing process and been very supportive of my work.  I have worked with other publishers and they are the best of my experiences."
---
Betty Hamilton
Arms of the Ozarks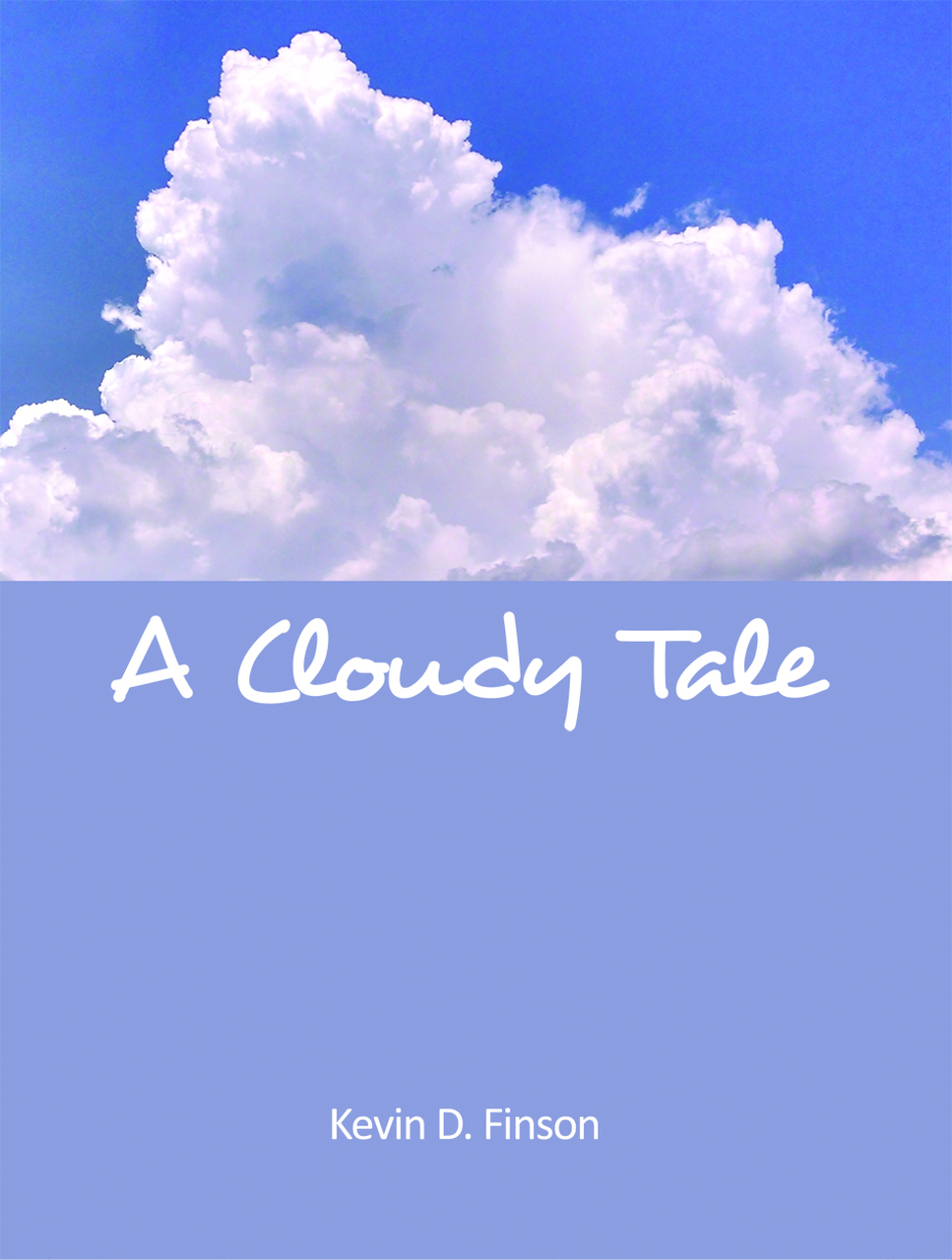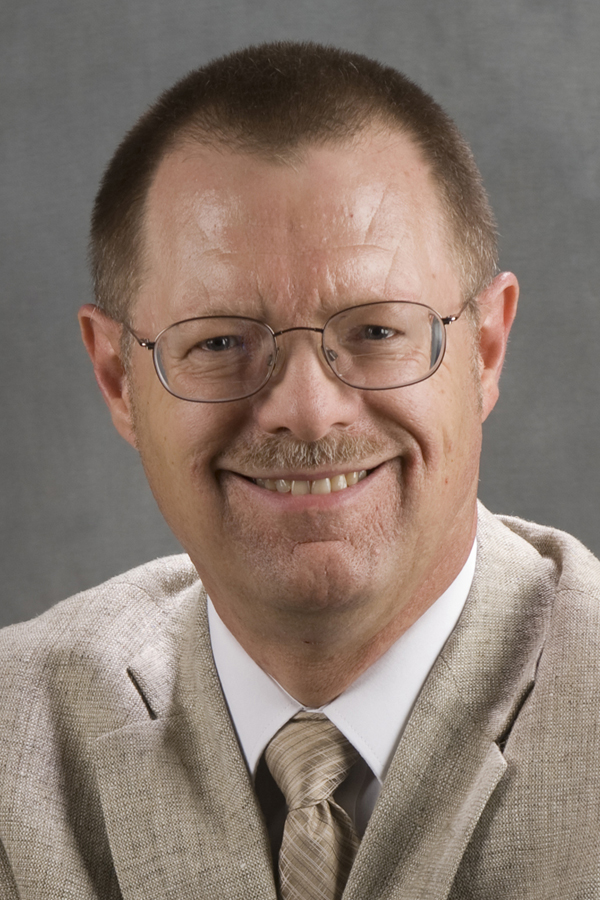 "From my initial contact through publication and publicizing my book, I found everyone at Dorrance to be exceptionally kind, helpful, and truly interested in helping me. They were always open to my questions and suggestions, and quickly responded anytime I contacted them. They are great people to work with!"
---
Kevin Finson
A Cloudy Tale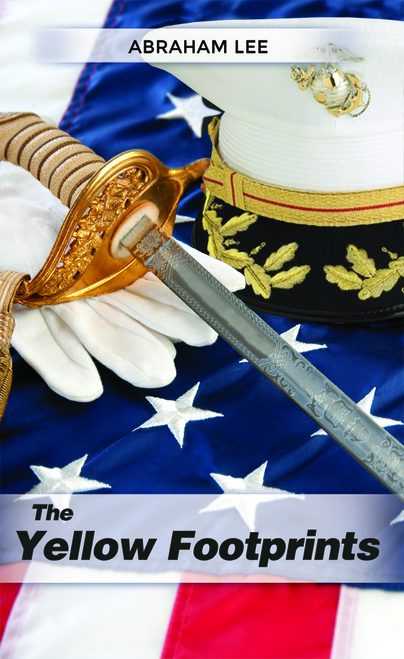 "I like interacting with the company personnel I've coordinated with. Not only do I respect the company as a whole,  I overall respect the work ethic of its employees here at Dorrance Publishing. They place their energy into what they know best in regards to their specific roles throughout the publications of past and present authors. I really can't thank you enough but I do thank you for everything."
---
Abraham Lee
The Yellow Footprints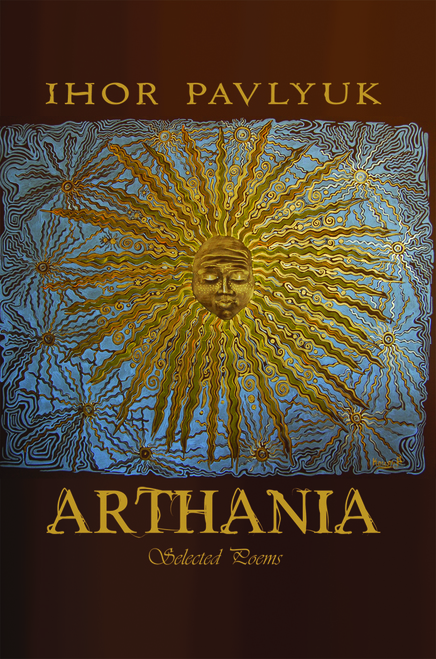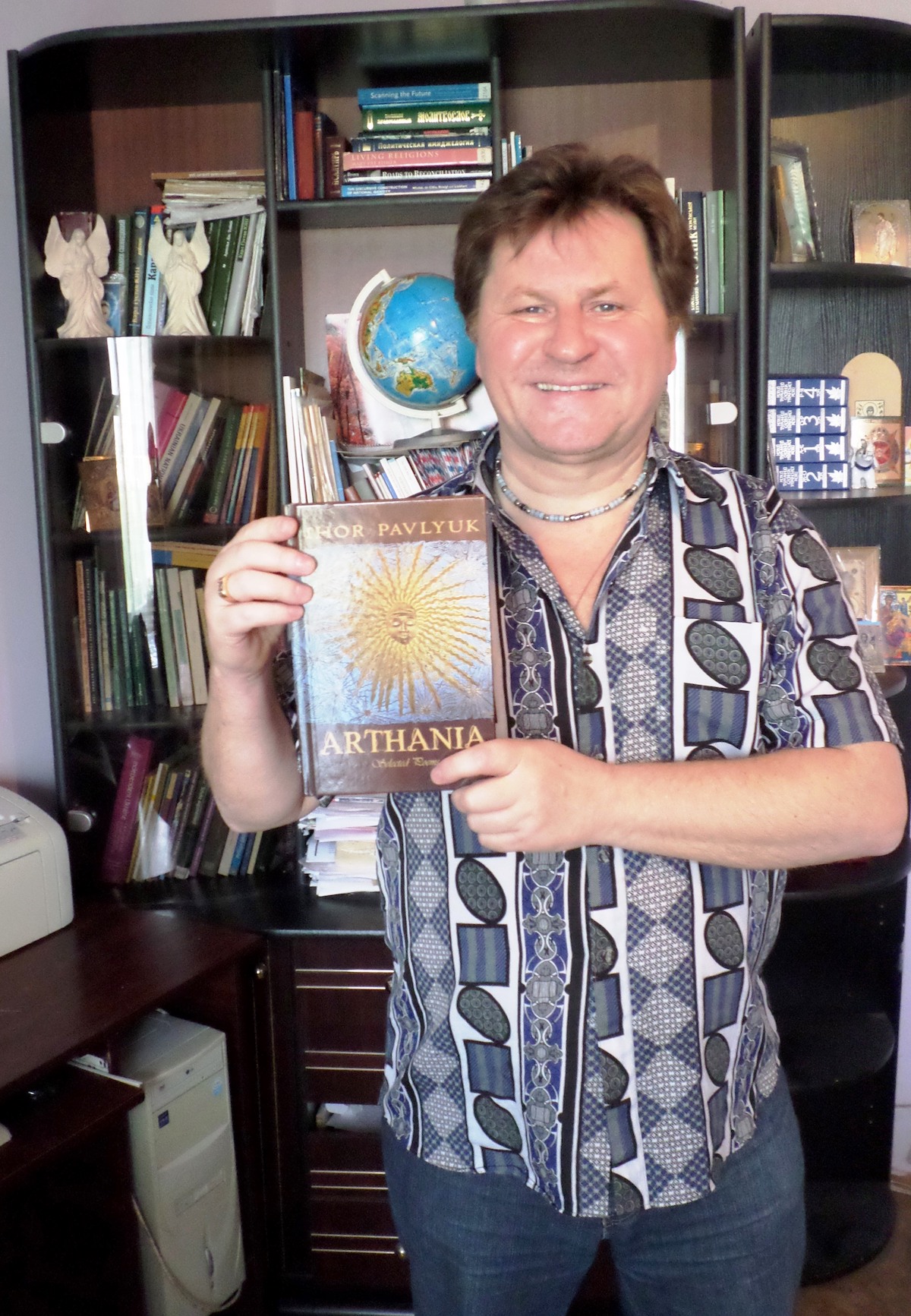 "I am glad that my book of poetry 'Arthania' saw the world via the oldest US publishing services house (Dorrance Publishing Company, Inc.). An almost family atmosphere of love and understanding, high professionalism, adequacy, and willingness to support our common "child" I feel this noble experience for the fate of our book and am ready,  to solve our common problems and share our common successes, which will certainly be."
---
Ihor Pavlyuk
Arthania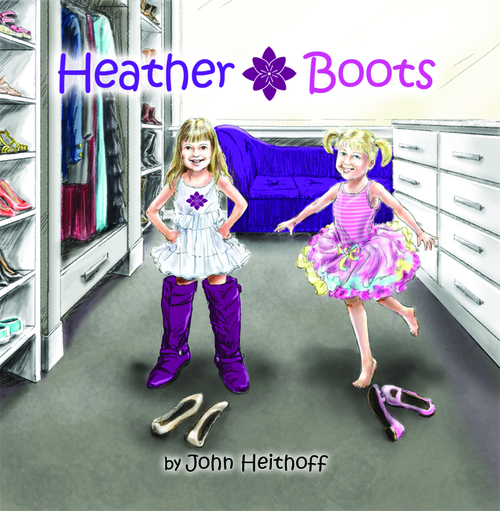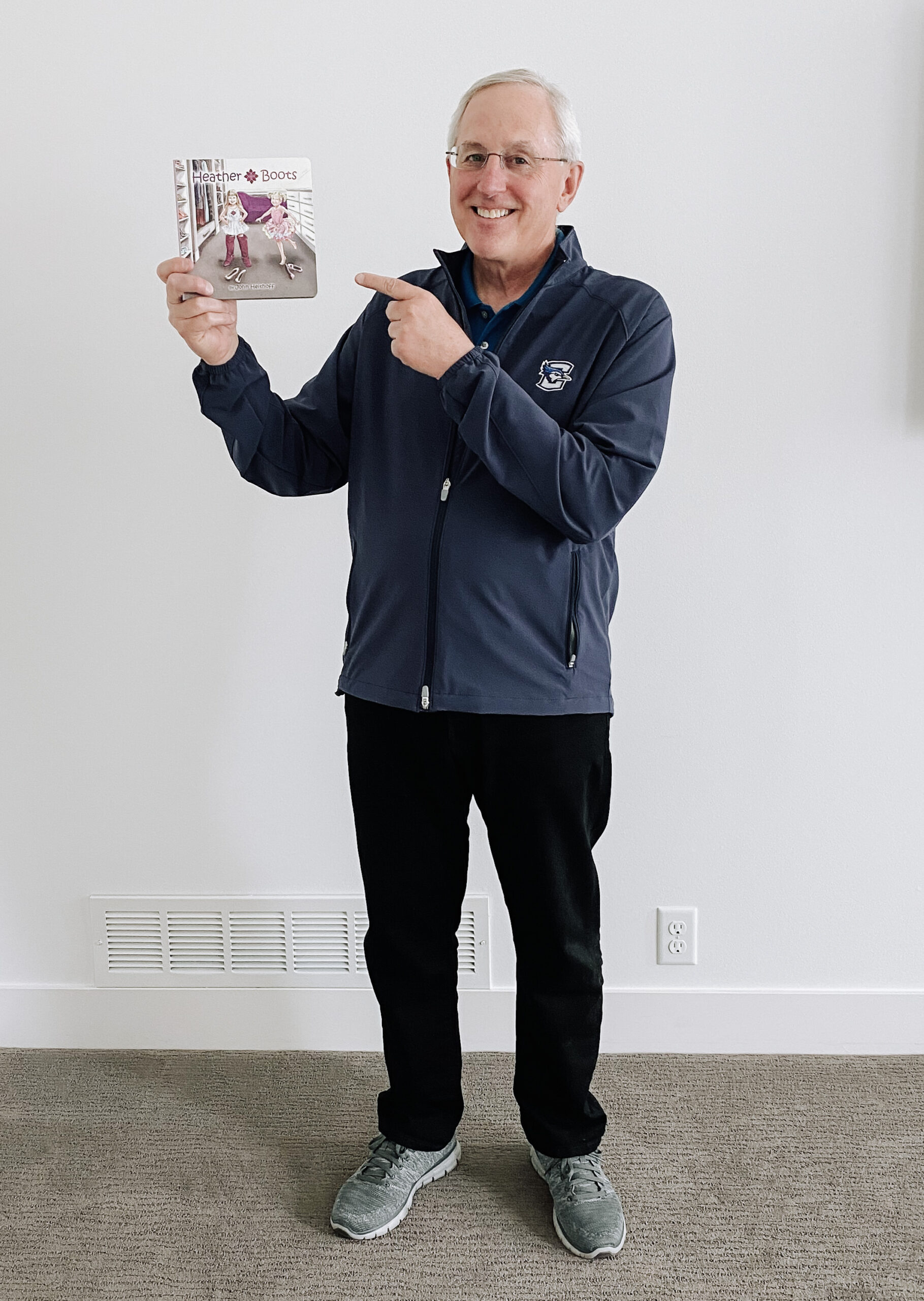 "Two days before my twin granddaughters were born, I wrote a short rhyming story about them as little girls playing together in my daughter's closet. For months after, I would recite my rhymes to them and watch their happy faces. Later when my daughter encouraged me to turn my story into a children's book, I had no idea how to go about it, but I did think to register unpublished copyright as a simple
first step. Out of the blue, Dorrance offered to help me realize my dream, and then I was further blessed when Melissa was assigned as my Project Coordinator. With the patience of a saint, she expertly guided me through every step of the way, and very importantly she made sure I had the right artist to best illustrate my story. Now I have a beautiful board book to read with my little girls, and they love "'Papa's Book.' With all my heart, I recommend Dorrance Publishing to anyone with a story and a dream to share it in a book."
---
John Heithoff
Heather Boots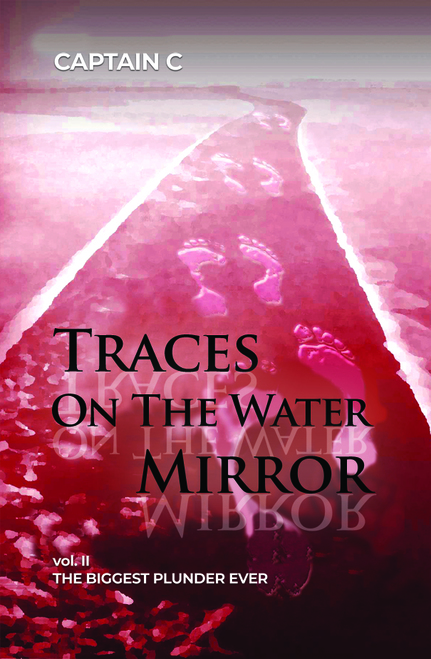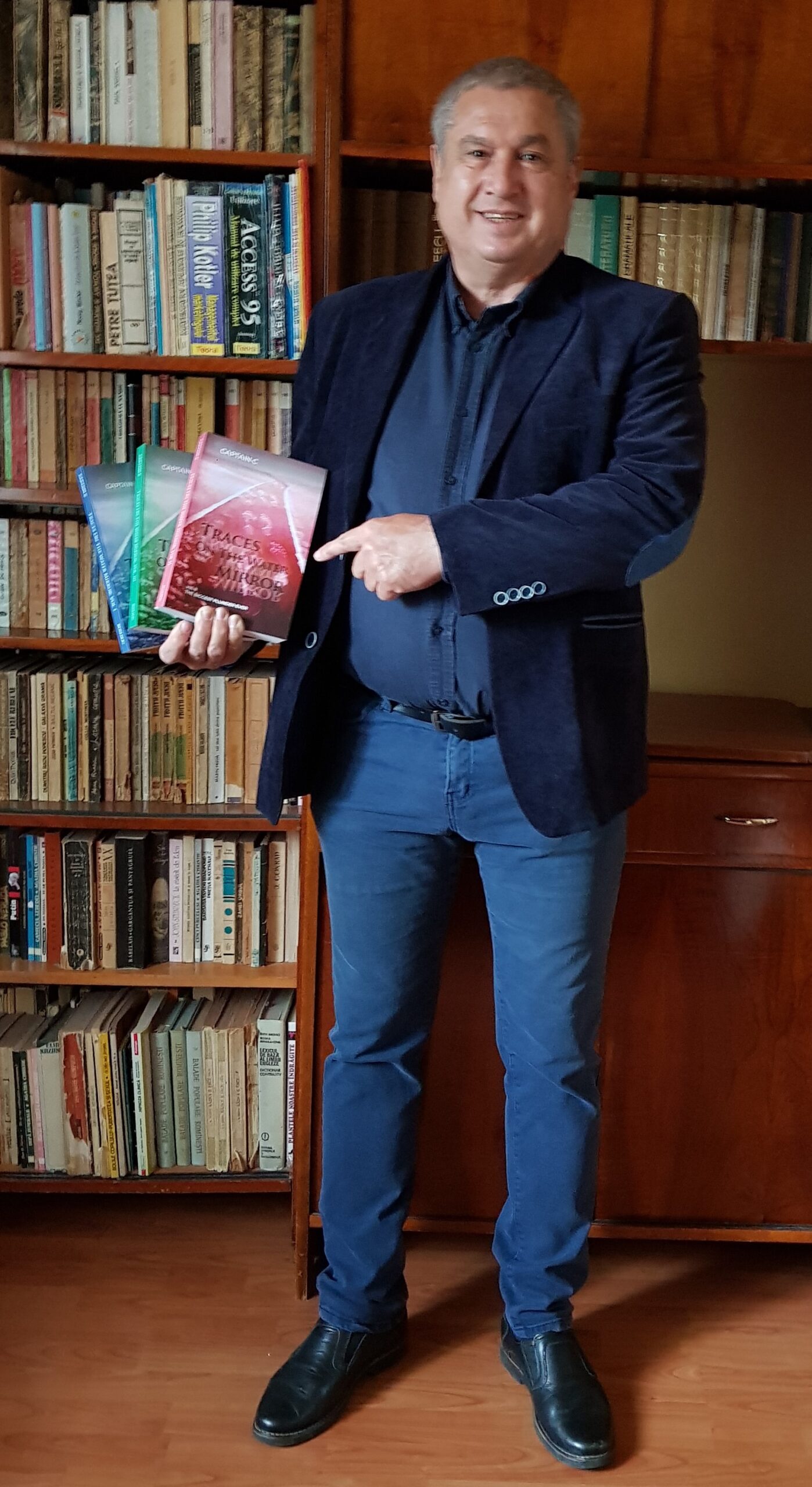 "My cooperation with Dorrance was more fruitful than I expected. They are flexible in discussing all problems and authors' requests. Once all conditions were agreed between us they proved to be very serious and kind. I liked that they guide and help the author at each step during the publishing process. Is my pleasure to recommend Dorrance to all writer who know exactly what they want."
---
Captain C
Traces on the Water Mirror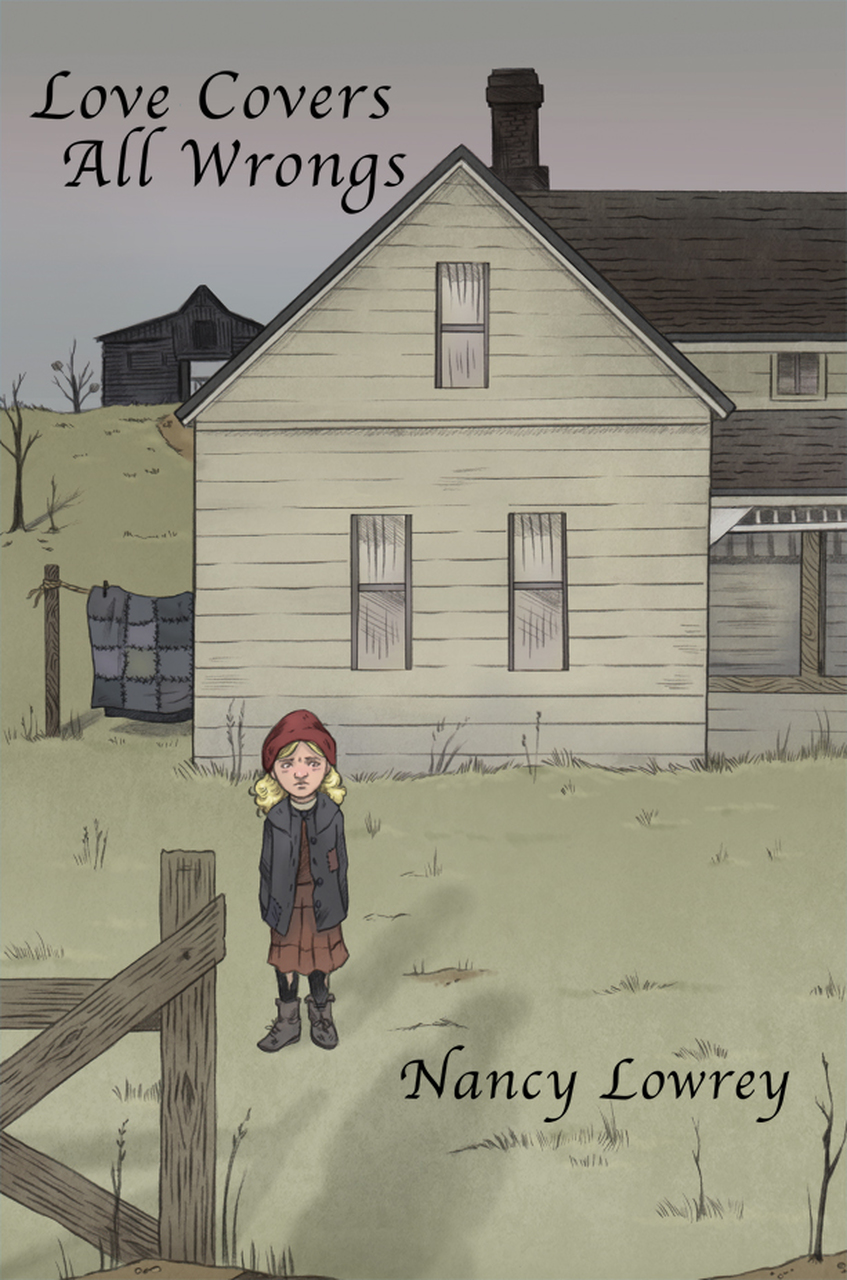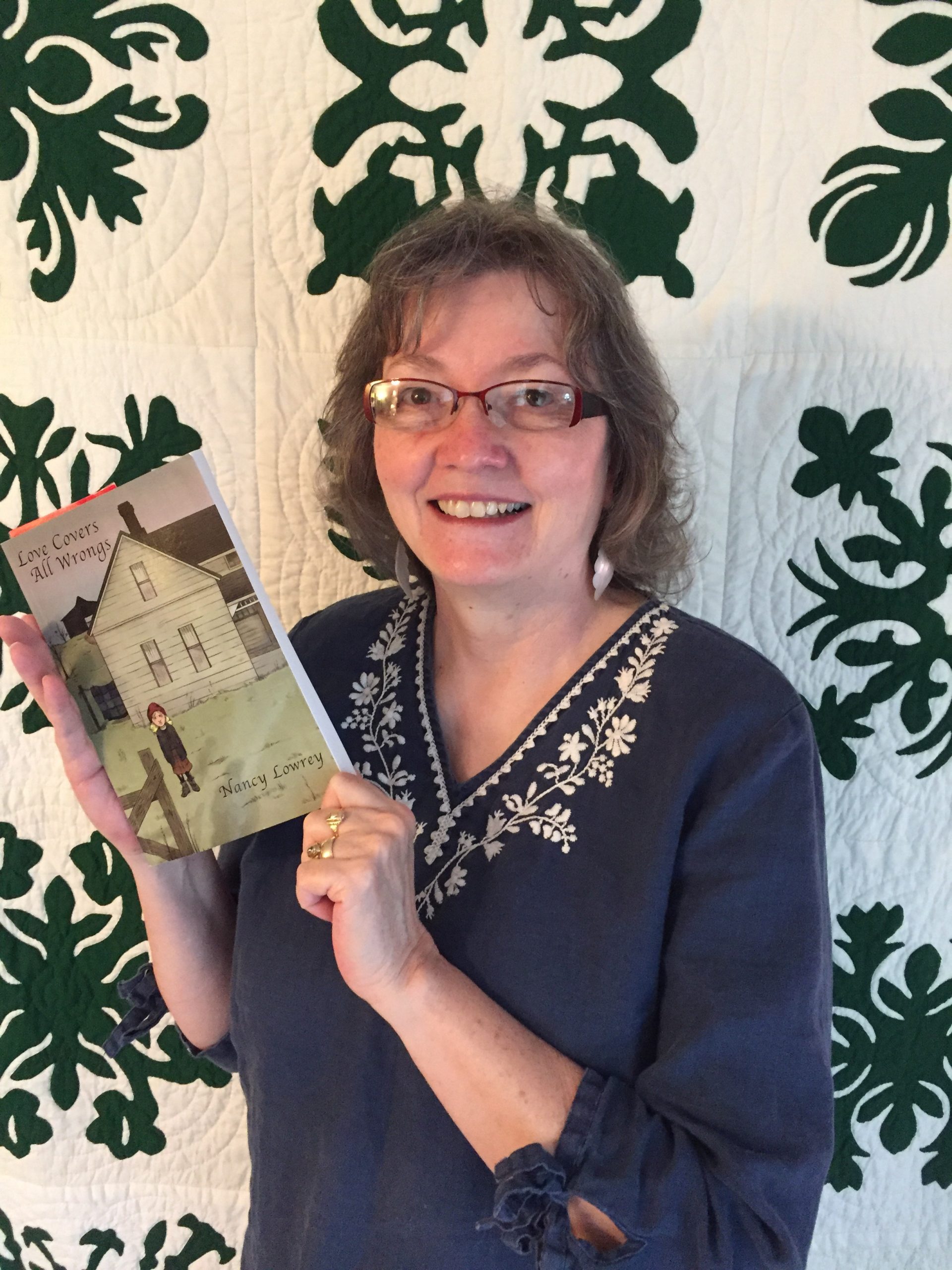 "It's been said that writing a book and getting it published is not unlike giving birth. Months of waiting, labor pains, hard work and then voila! A baby human, or a finished product.  I agree! But with Dorrance Publishing, I found the experience to be painless and, in the end, a book was born that I'm proud to present to the world.  Working with Dorrance has been a true pleasure– from the first contact phone call to my frequent emails with my representative, I found Dorrance up front and truly honest with their expectations of themselves and me.  This was a good relationship, one that I look forward to working with in the future."
---
Nancy Lowrey
Love Covers All Wrongs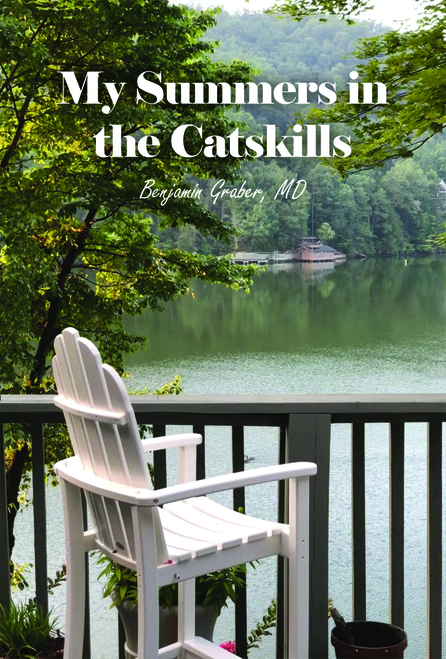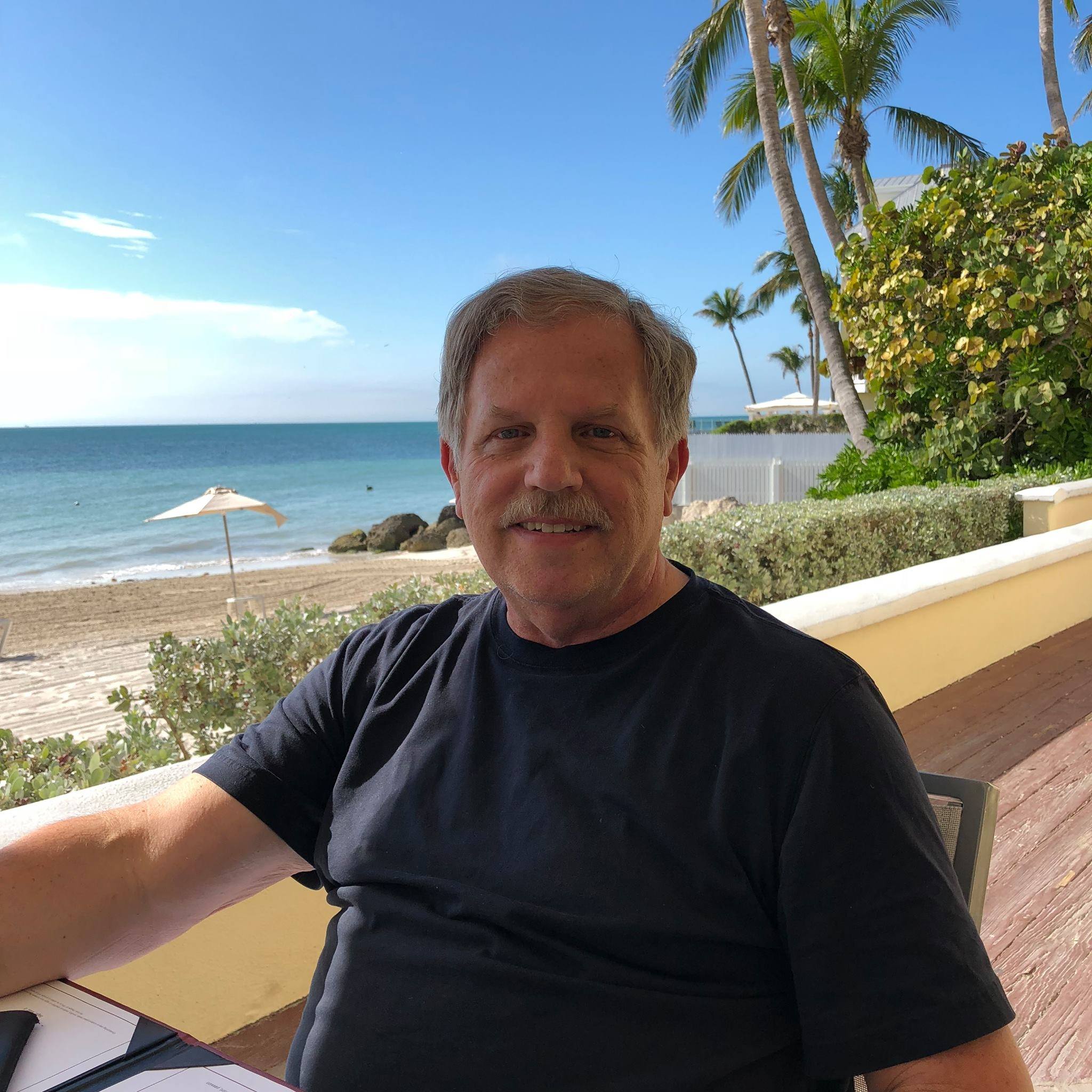 "I wish to thank the team at Dorrance Publishing for their dedication and expertise in helping to turn my manuscript into a beautiful book. 'My Summers in the Catskills' was published on March 4, 2020. It was a very rewarding day for me after writing for many years. I would also like to thank my contact through the process and all the experts in editing, promotion and business. The process was clear from the start and they kept their word. I hope to publish more with Dorrance when I complete my next book. I recommend them wholeheartedly. Thank you. Benjamin Graber, MD."
---
Ben Graber
My Summers in the Catskills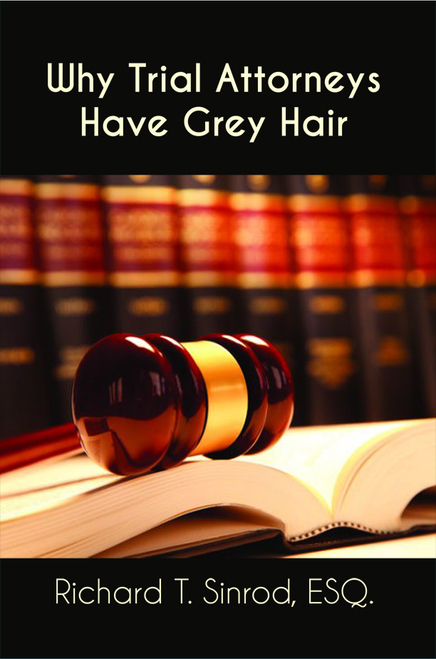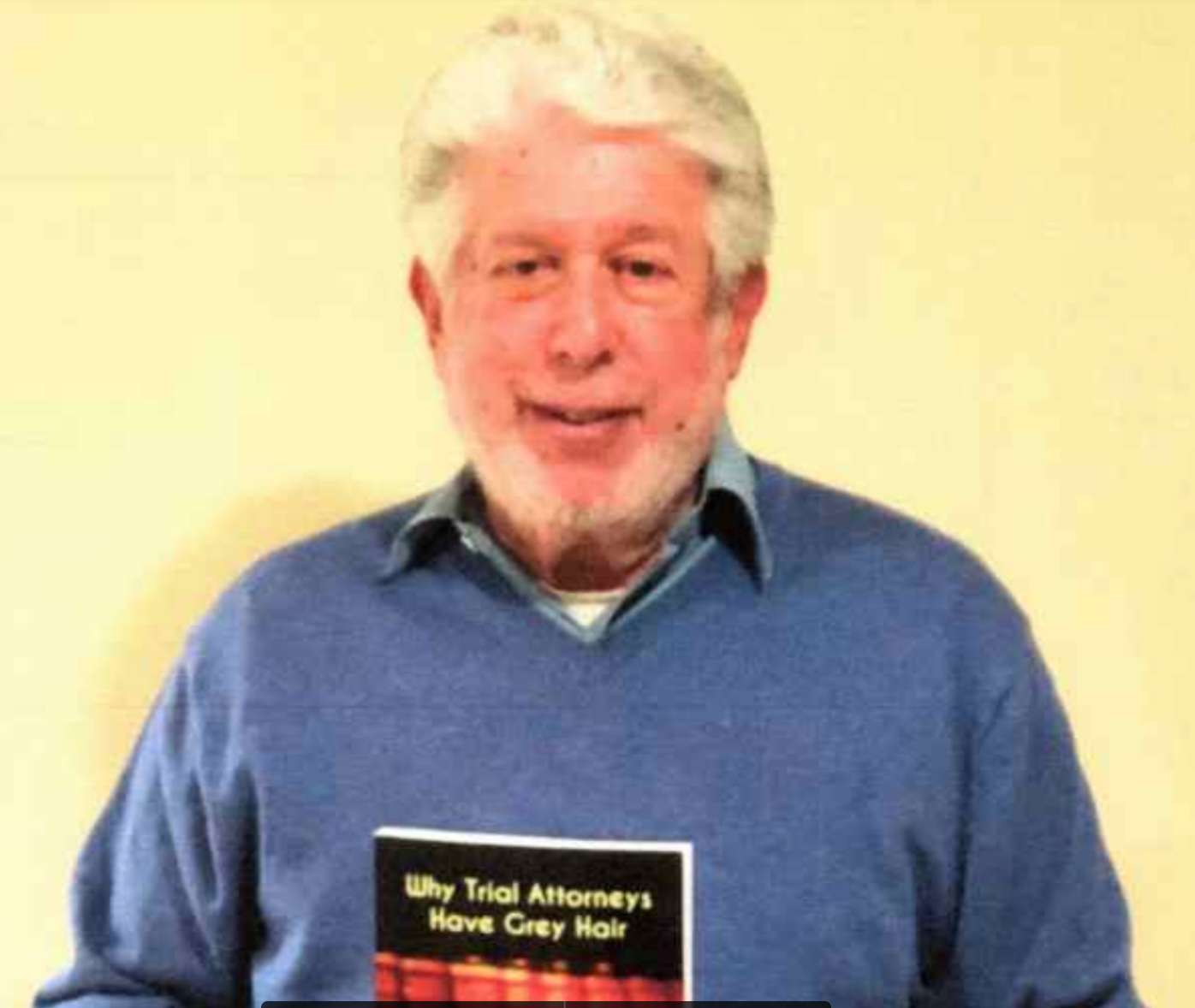 "My name is Richard Sinrod, proud author of 'Why Trial Attorneys Have Grey Hair,' a non–fiction book. Although I wrote many legal documents during my 40+ year career as an attorney, this book marks my first attempt at writing a book intended to be read by the public. Having picked hundreds of jurors over the years, I know when people are being honest with me or are merely telling me what I want to hear: either to sit on a jury, or to be excused from sitting and judging others. Our jury system is the best in the world and can only improve by a better public understanding of how it works. Working with the Dorrance staff was a most enjoyable experience. Their guidance from inception to publication was informative, candid and an educational experience. Their evaluation, insight into development of my thoughts, along with their encouragement along the way, was invaluable. I urge any writer to contact Dorrance to see their dream come true."
---
Richard Sinrod
Why Trial Attorneys Have Grey Hair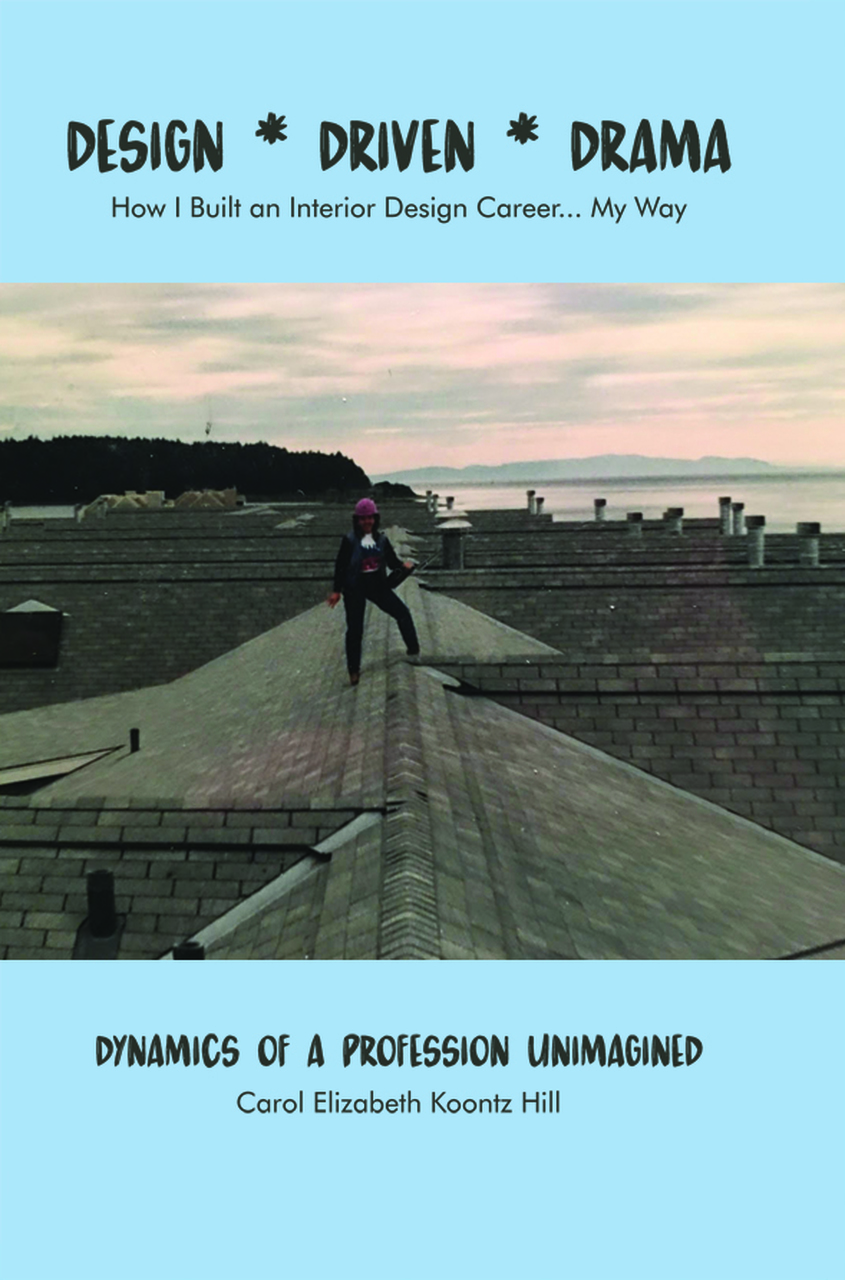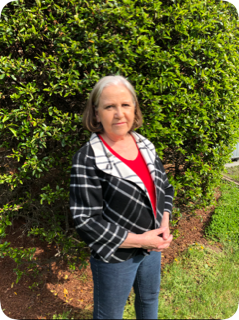 "Dorrance Publishing was ideal for me after experiencing another company's approach. I attribute  their user-friendly initial approach, finance options made available and the project coordinator's timely response to questions as key to building a successful product. Not only did I relish the moment I received my book but also most grateful for the experience with the Dorrance team. I will be back."
---
Carol Hill
Design*Driven*Drama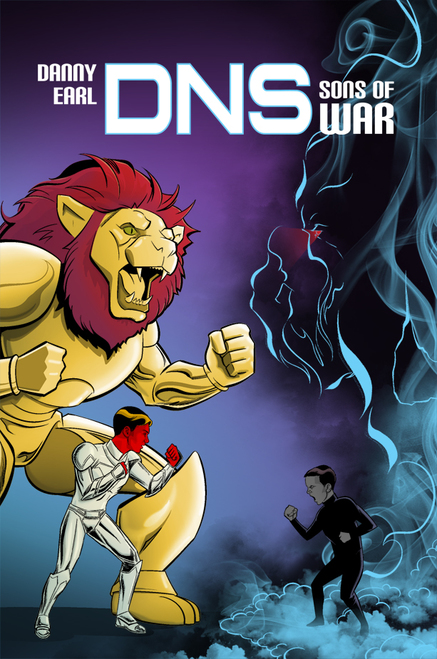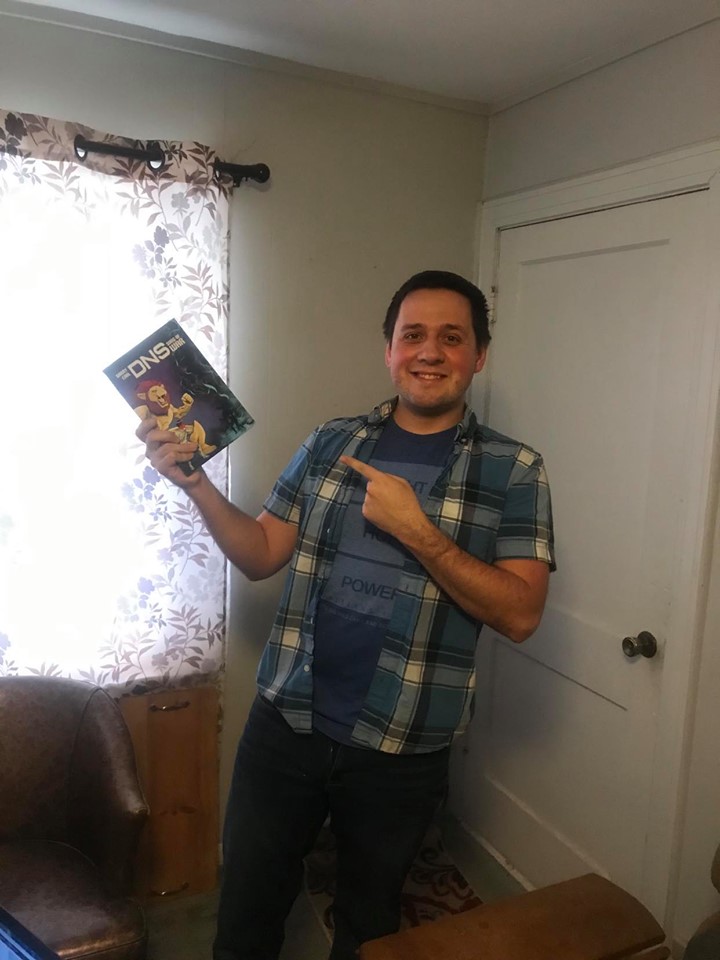 "My experience with Dorrance and its representatives has been amazing. They have all been really kind, patient, and even more important, they really helped inspire excitement and a boost of morale for me. With my book 'DNS Sons of War' they did a great job with editing and book art, I am really happy with it and with the experience. I plan to use Dorrance Publishing when I am done with my second book and also tell people about Dorrance all the time. I could not be happier with my experience."
---
Daniel Cato
DNS Sons of War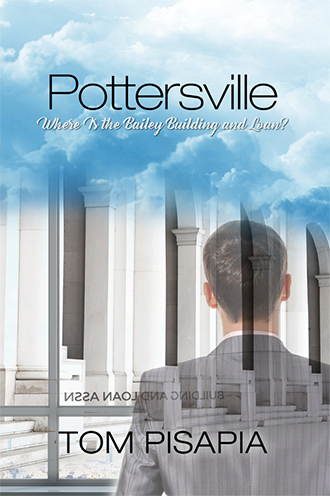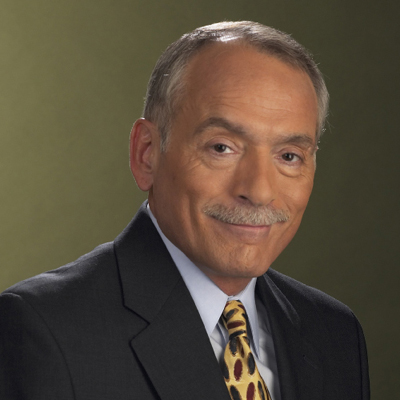 "After doing due diligence on a dozen publishers, both domestic and foreign, I rated each of them on a number of criteria. Based on the Dorrance Publishing business model, professionalism, price, and independent ratings and comments, it was a clear choice. My assigned Project Coordinator was my one point of contact throughout the entire process. She was always available and quick to respond to my many questions and comments. As a first-time author, her guidance was essential in getting me from the manuscript stage and into print."
---
Tom Pisapia
Pottersville: Where is the Bailey Building and Loan?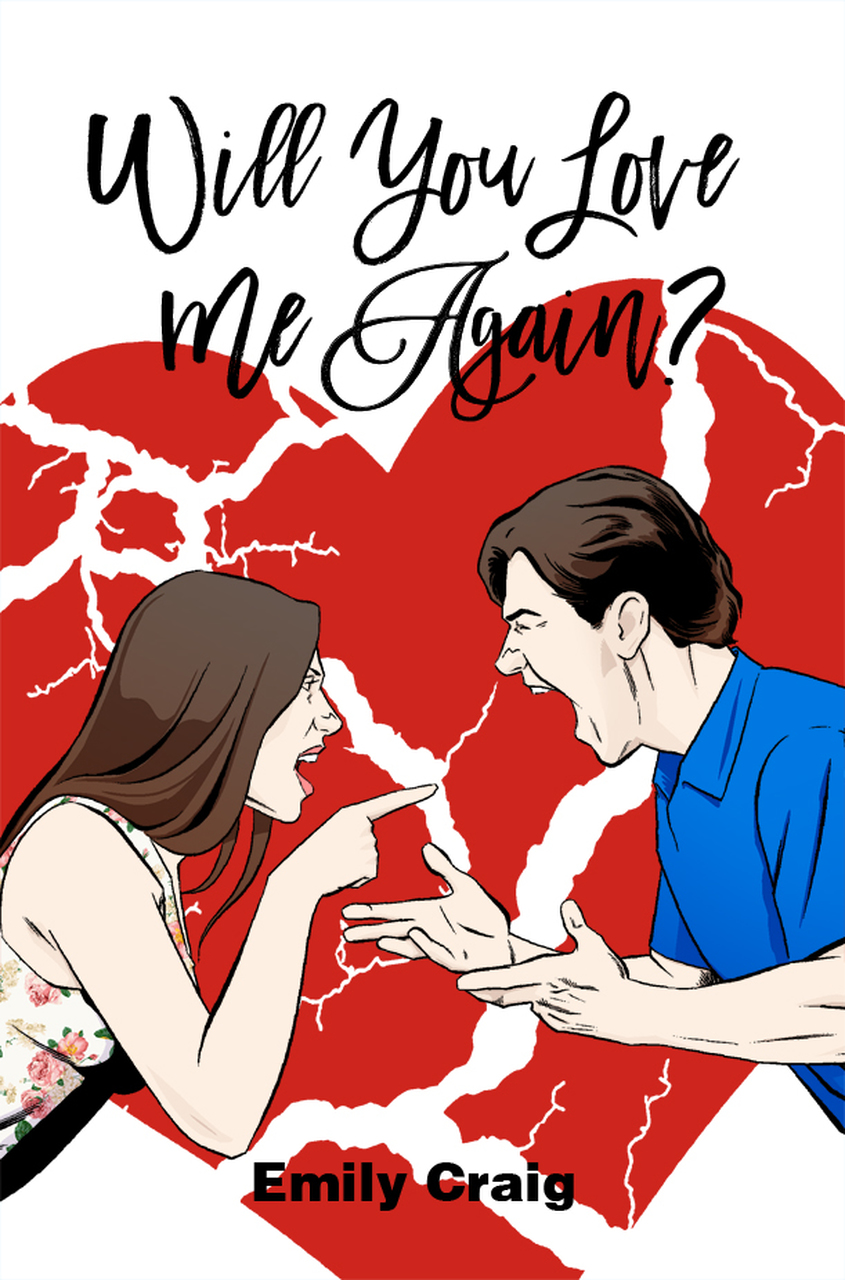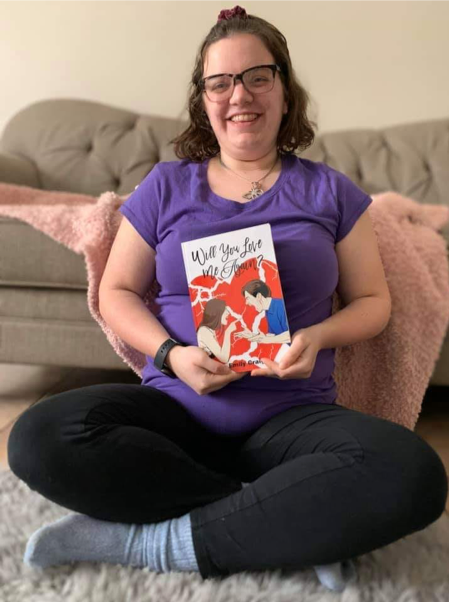 "I absolutely loved working with Dorrance Publishing on my debut novel, 'Will You Love Me Again?' Receiving that first email back in June 2019 of my manuscript acceptance was amazing! My novel is out in the world and it is because Dorrance took a chance on my writing. I highly recommend this company for first time authors!"
---
Emily Craig
Will You Love Me Again?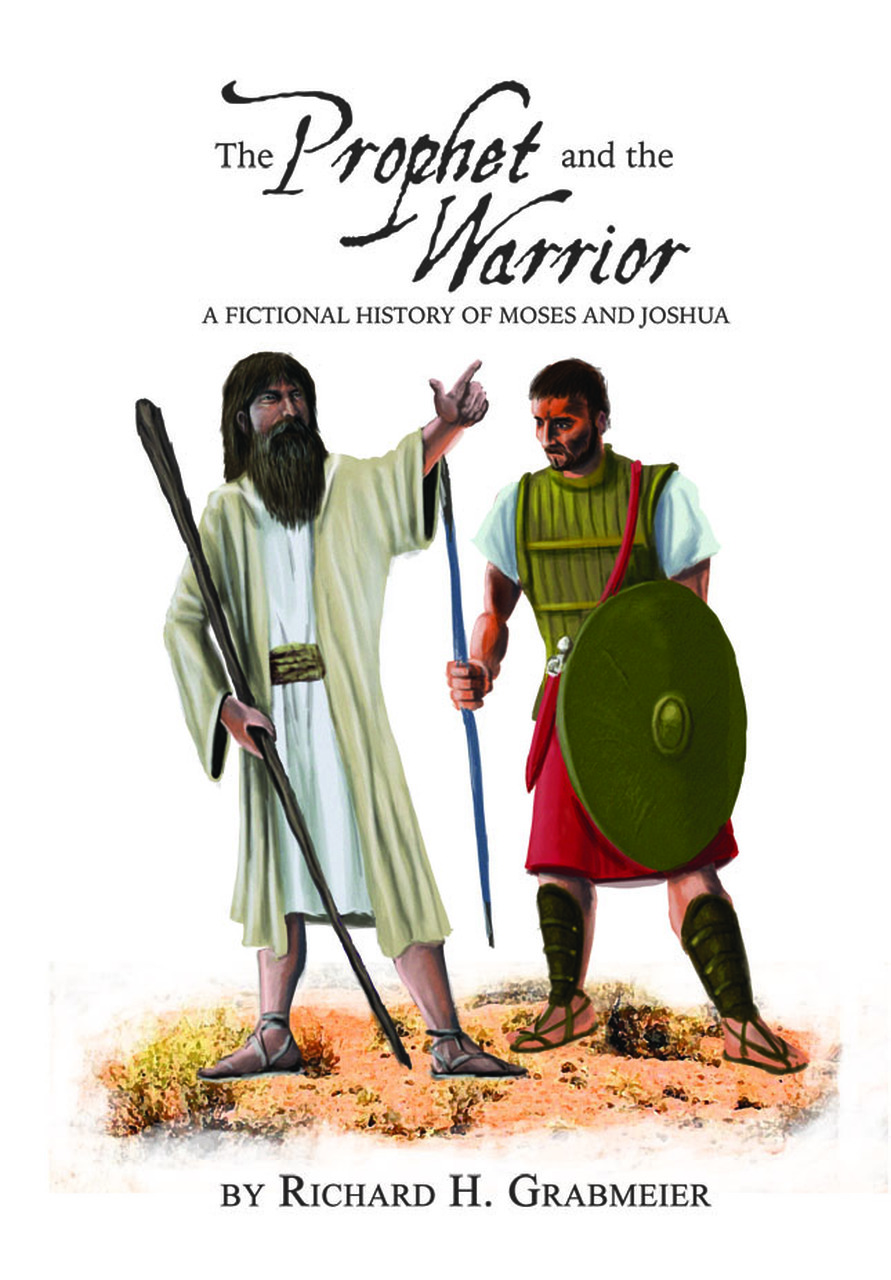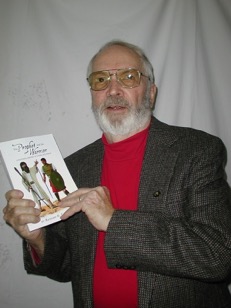 "Subsidy publishing is sometimes referred to as "vanity" publishing; but, that is not accurate.  If a writer does not have a big name or a subject that is in vogue with the general public, there is little chance the work will be accepted by a major publishing company. This is where Dorrance Publishing Company becomes the publisher of choice. They will assist an author who has good material in bringing it to the public in every step from editing to promotion and sales. They are not "pushy" in any way, but work with an obvious desire to help an author succeed in being effectively published.  My book, The Prophet and the Warrior by Richard H. Grabmeier owes its existence to the helpful people at Dorrance Publishing Company."
---
Richard H. Grabmeier
The Prophet and the Warrior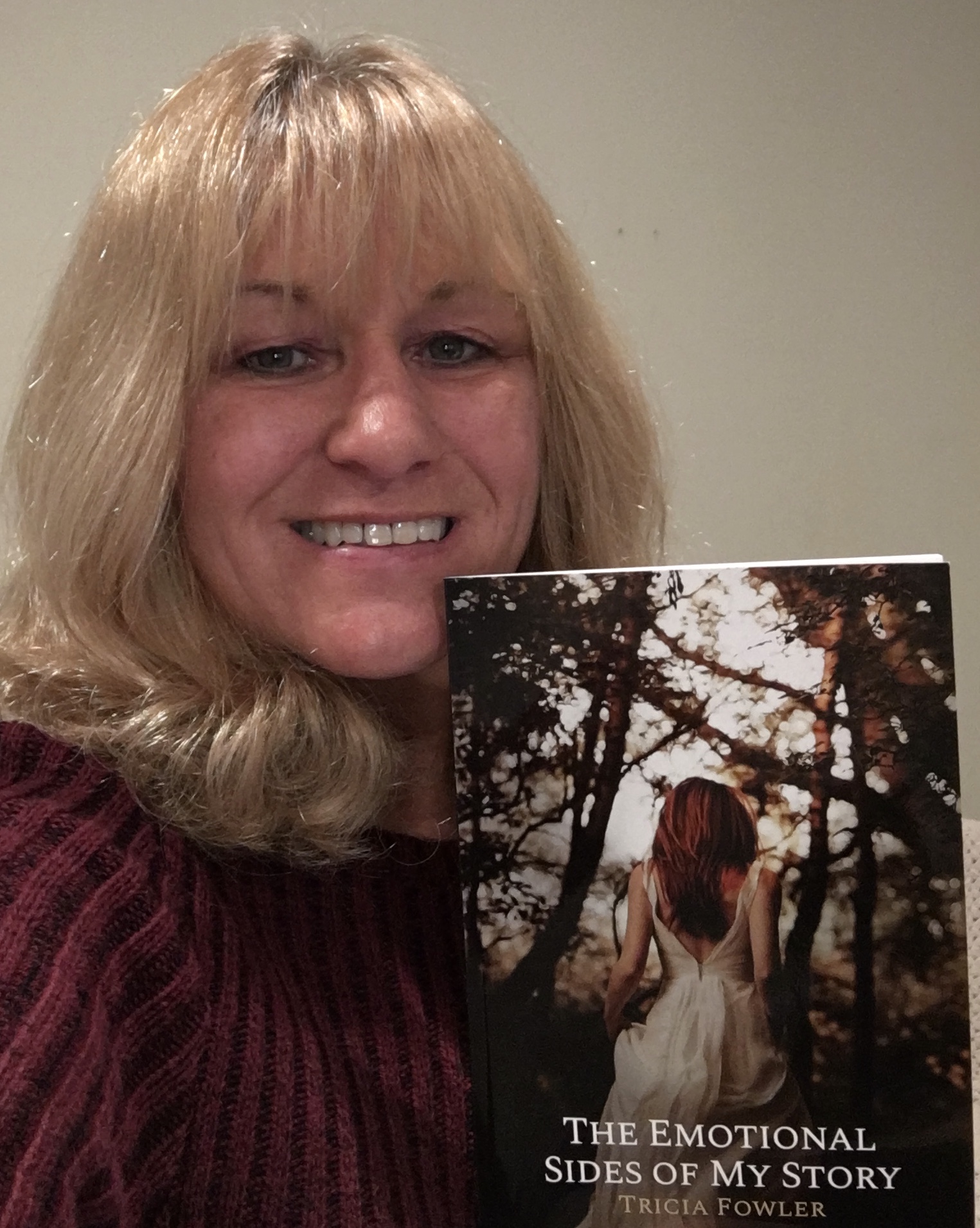 "I am so thankful to Dorrance Publishing Company, this is my first book and they were with me every step of the way. I asked a lot of questions which I'm sure to them were annoying and I was treated as if each question was important and they answered them courteously and with patience. They explained the process and kept me informed as each step unfolded. I am over the moon happy with Dorrance and the work they have done. I have a story to tell so this is just the beginning, I am sure I will be working with Dorrance Publishing again in the near future."
---
Tricia Fowler
The Emotional Sides of My Story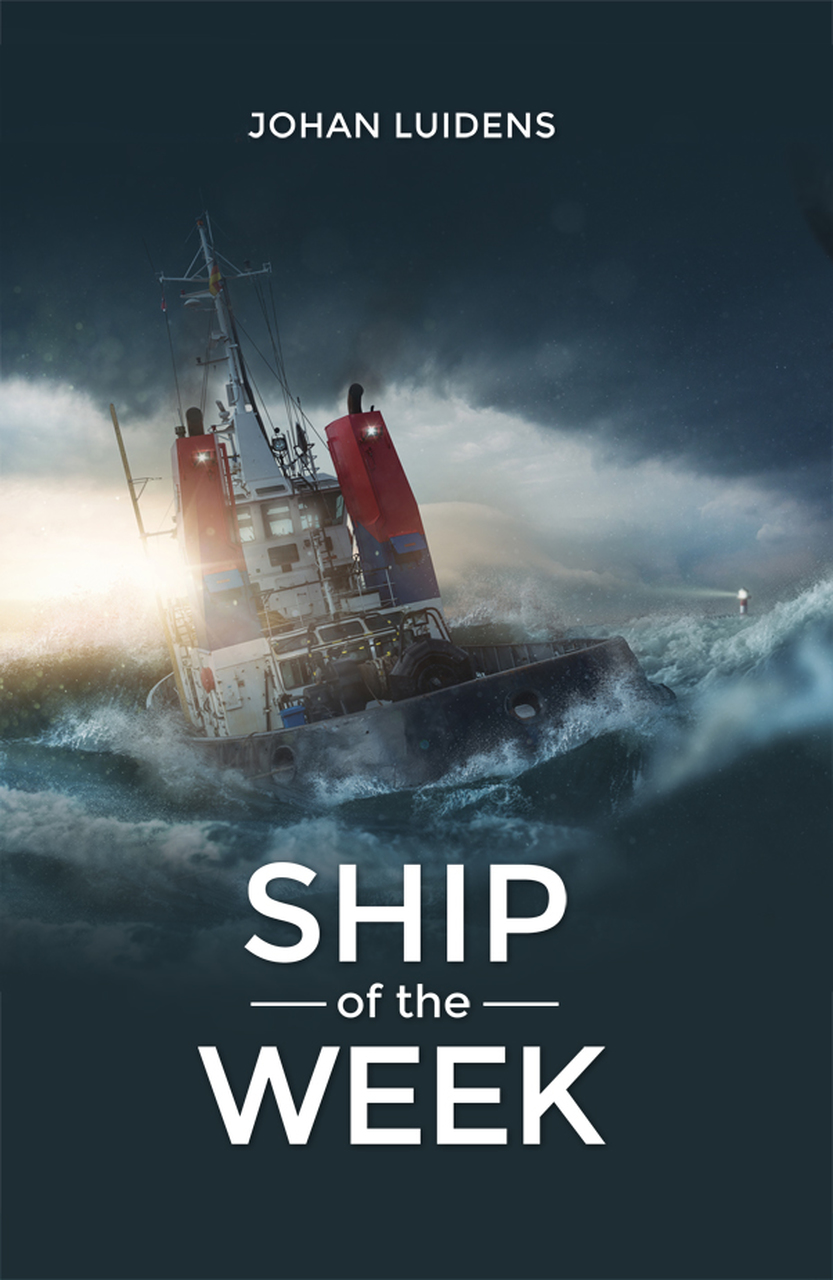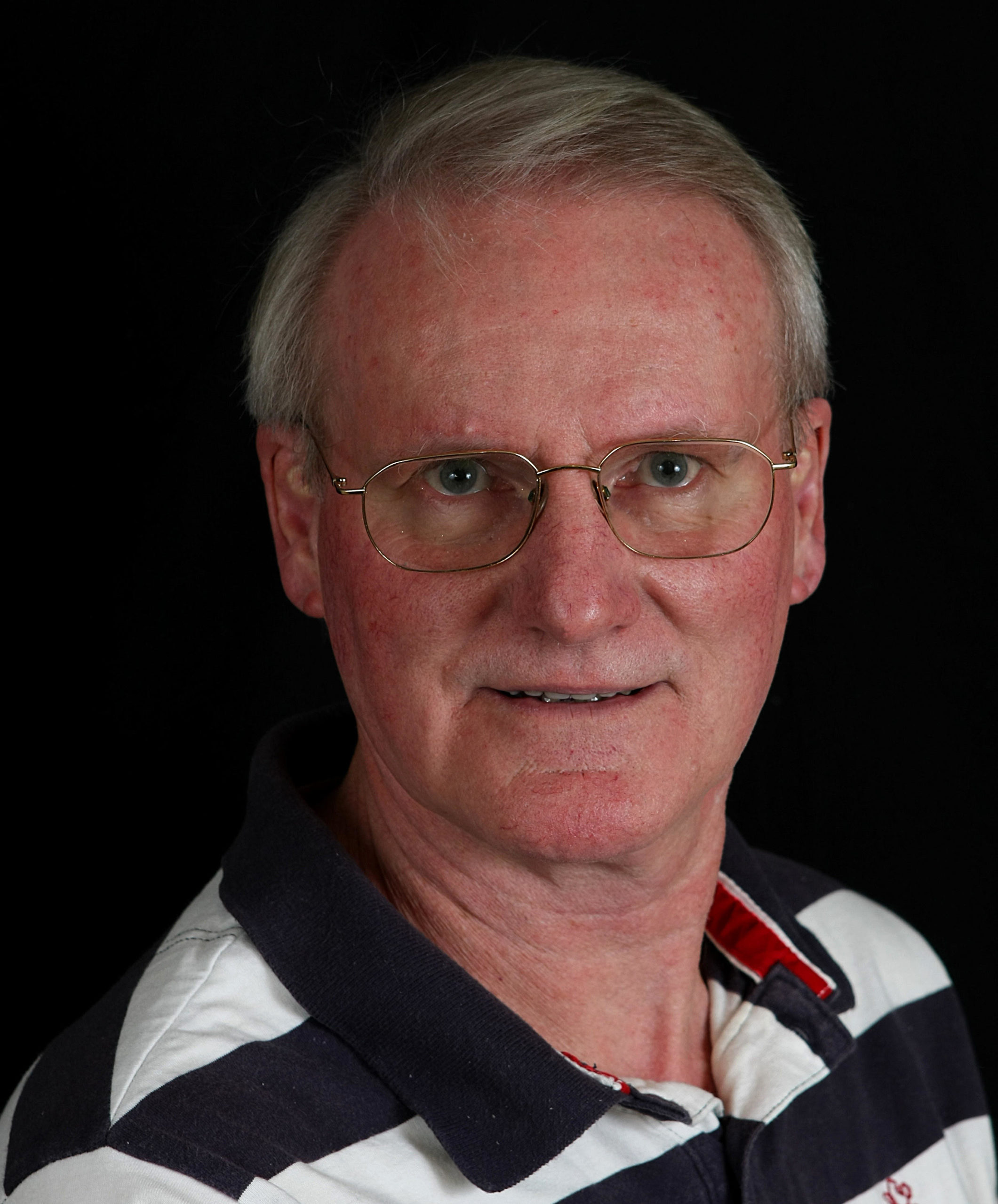 "I have found working with Dorrance Publishing staff to be a pleasure. The whole procedure of getting my novel from manuscript to book was made easy and fascinating. The fact that I am receiving hints and suggestions for marketing my novel is an extra bonus. Thank you, Dorrance Publishing."
---
Johan Luidens
Ship of the Week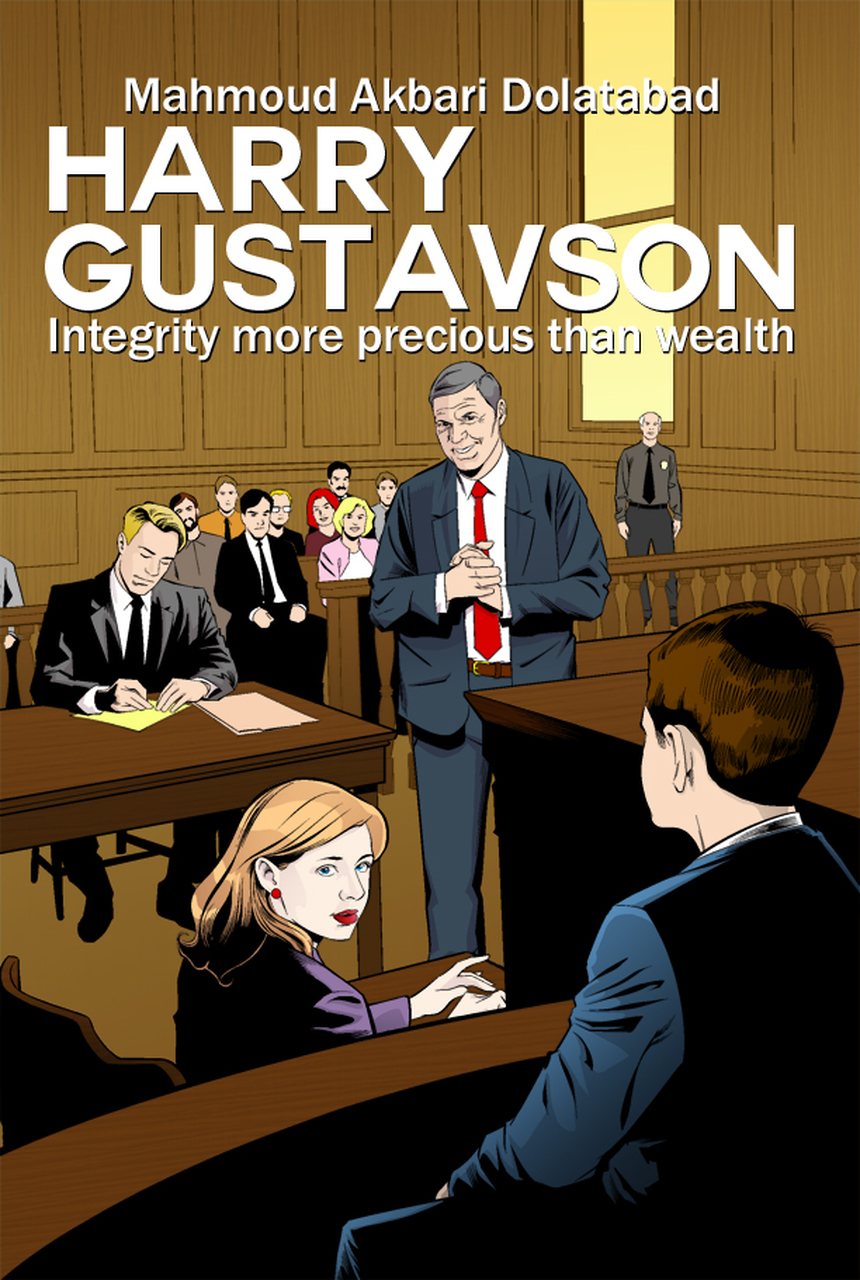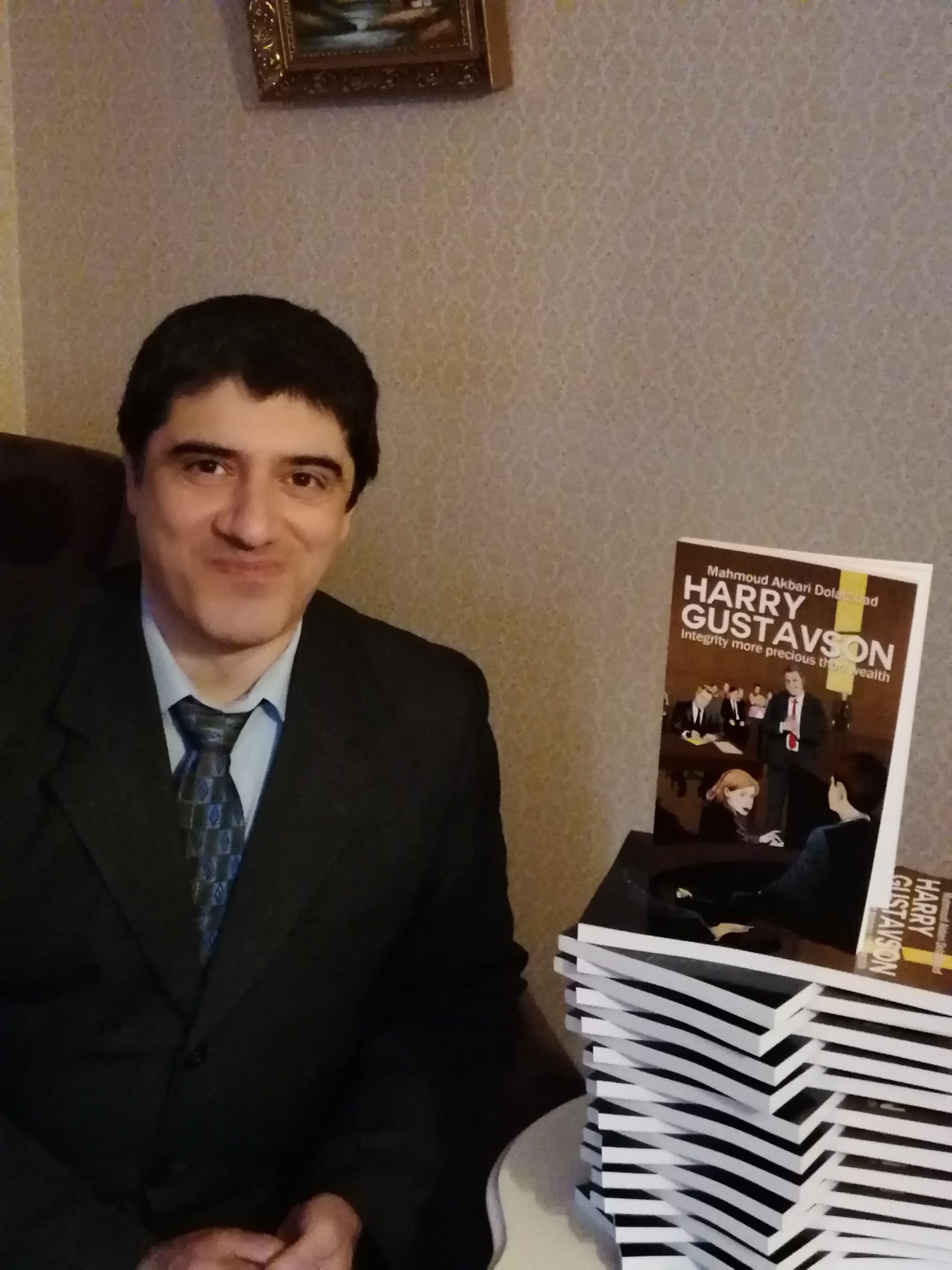 "My book 'Harry Gustavson' is published in Dorrance Publishing. The book has met all my expectations such as paper quality, editing, layout, cover design, font size and so on. Dorrance Publishing has done it on time with the agreed price exactly based on the contract. I experienced great customer service during the whole publishing process.  I'll recommend Dorrance publishing co. to anyone who wants to publish a book."
---
Mahmoud Akbari Dolatabad
Harry Gustavson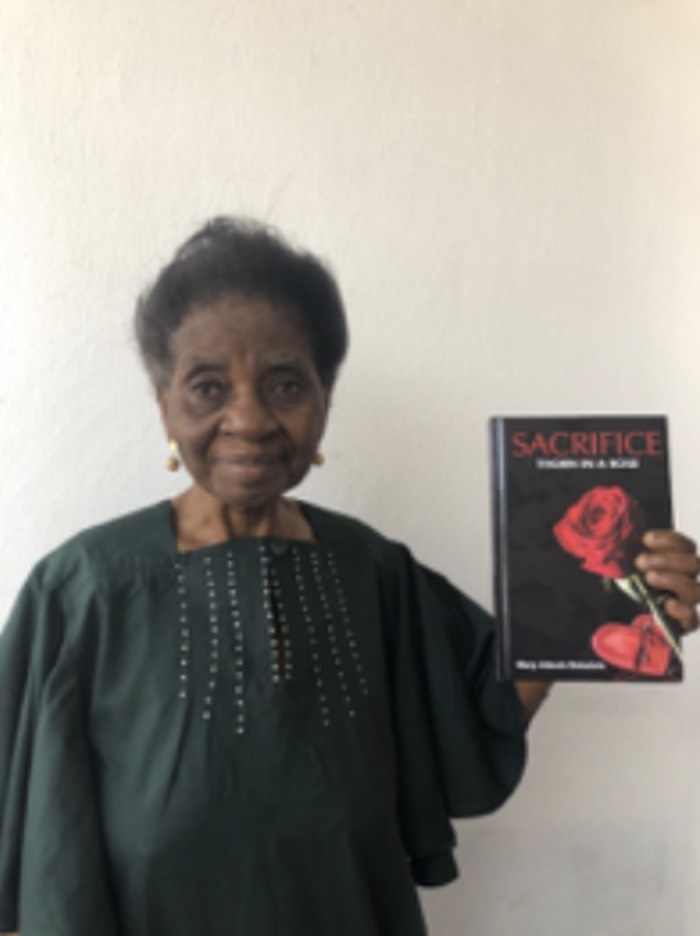 "Working with Dorrance was quite a fulfilling experience. I had tried to keep my books from exposure to poor publication, but my publishing coordinator was the perfect choice. She exhibited the understanding and patience needed to work with an eighty-year-old author. Also, the other staff members were equally fantastic and had the expertise to carry out their duties."
---
Mary Adeola Babalola
Sacrifice: Thorn in a Rose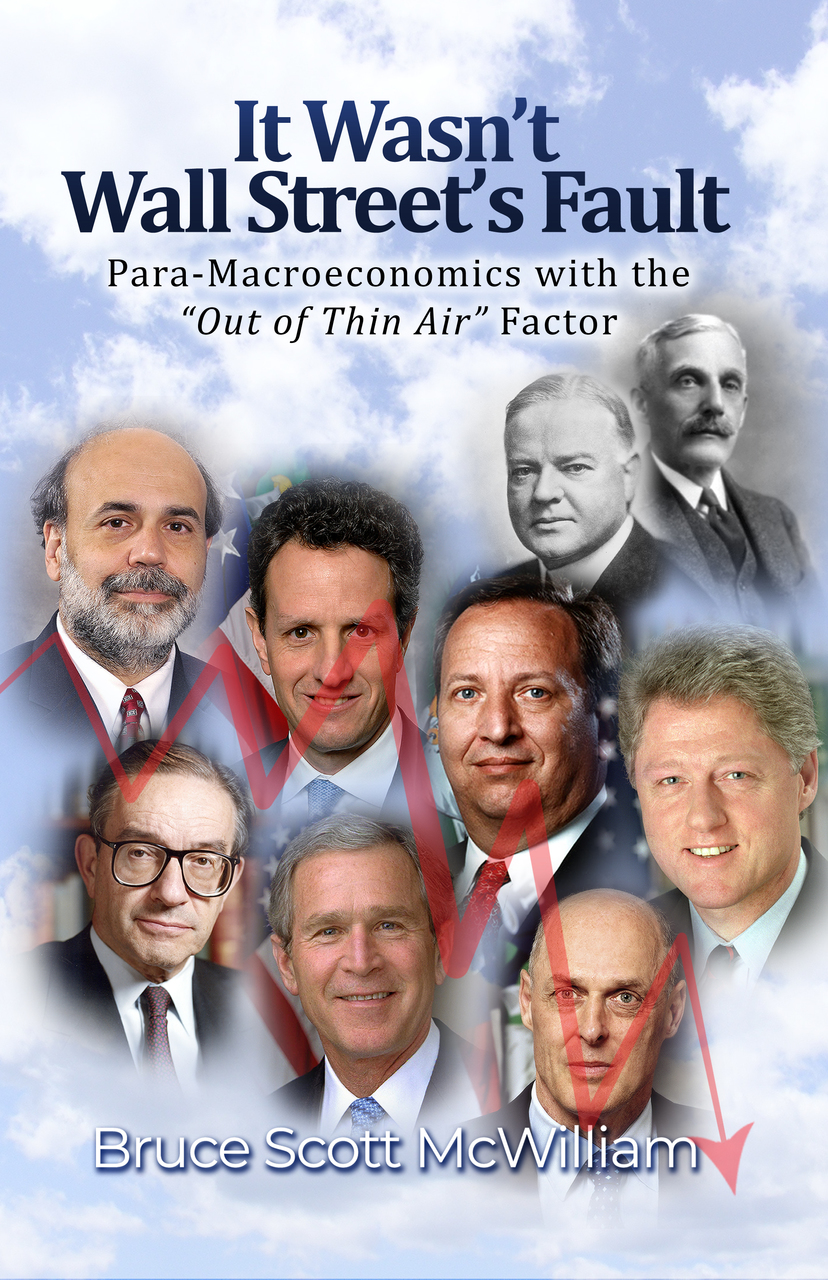 "My first book 'It Wasn't Wall Street's Fault,' now published, started its journey with Dorrance Publishing in February 2019 using my A4 2011 Thesis as the manuscript. The reason I chose Dorrance Publishing was simple in that they have a 100 year birthday in 2020 and must be doing something right with their model. The decision turned out to be better than my expectations due to their friendly, polite staff with their patience from text edits to their creative design for cover and outside back cover. I highly recommend Dorrance Publishing to help any Author bring their manuscript to a professional-published book reality."
---
Bruce Scott McWilliam
It Wasn't Wall Street's Fault: Para-Macroeconomics with the "Out of Thin Air" Factor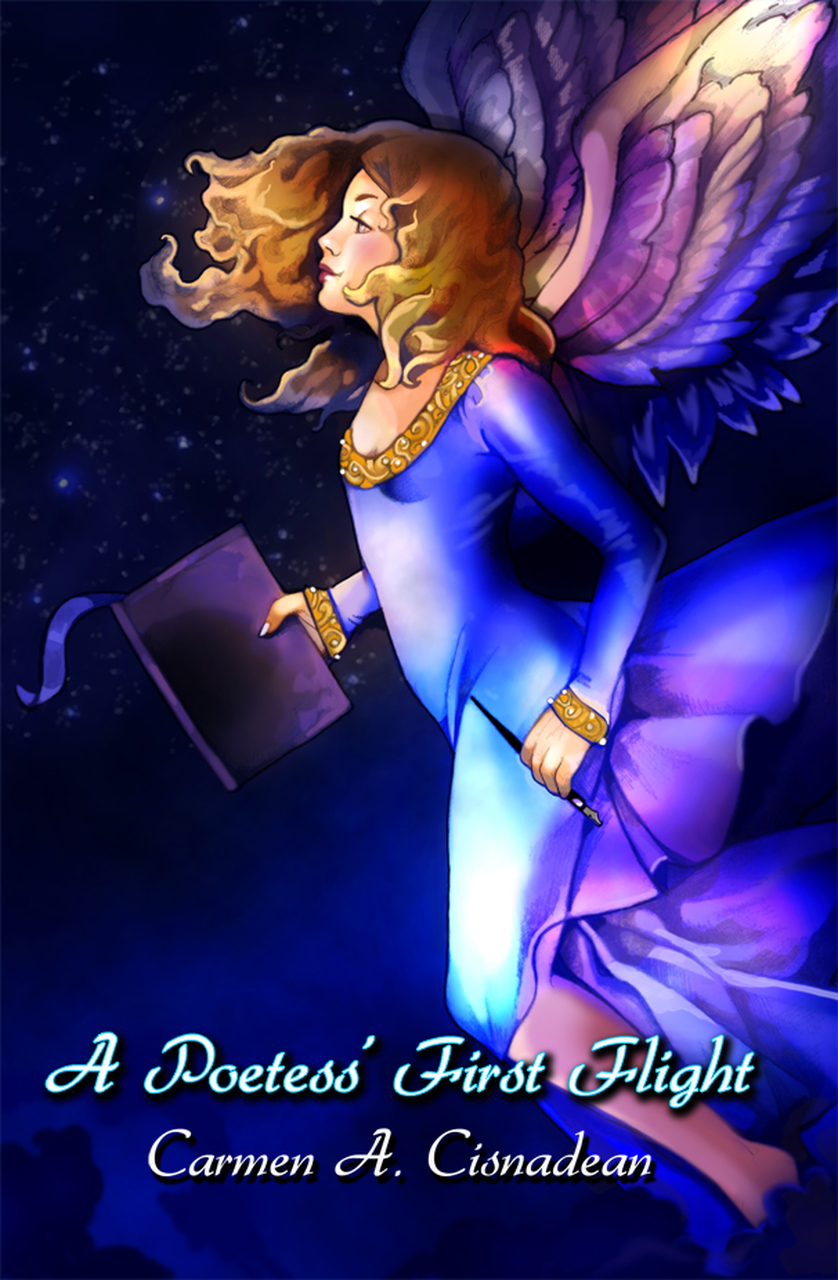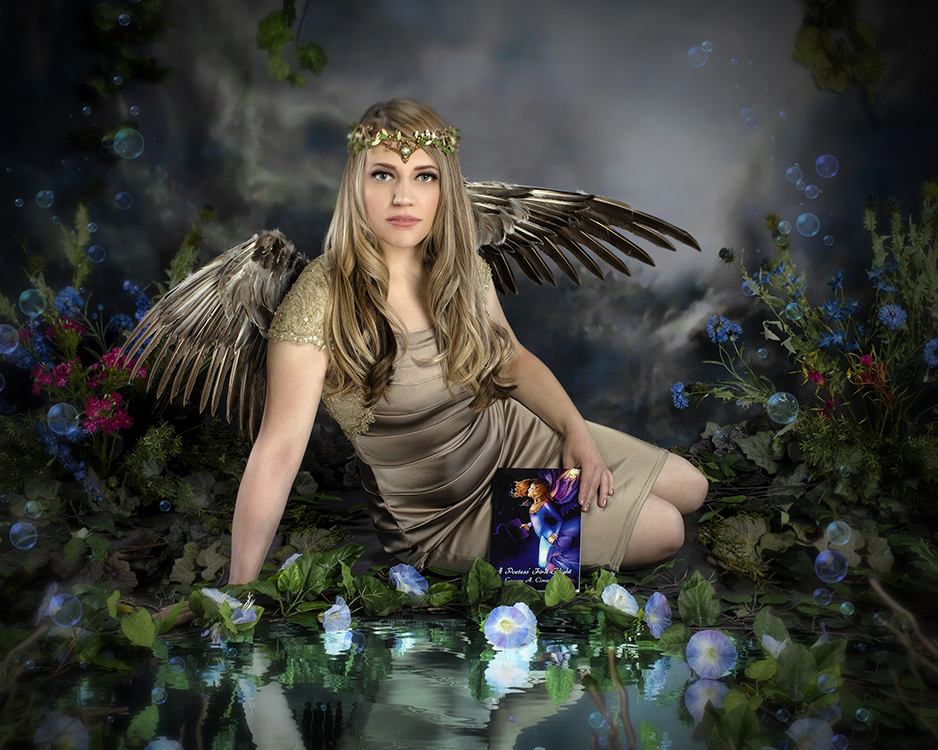 "I am proud to be published by Dorrance Publishing in my first book 'A Poetess' First Flight.' Being that this was the first book I published in my life, my demands and expectations for producing quality work from book cover, to content, to font, and everything in between were very high. Dorrance Publishing not only met my expectations but surpassed them. Aside from helping me bring to realization my dream in a fine finished product, the staff at Dorrance Publishing made the difference every step of the way. To me they are not just Dorrance Publishing, they are the guardians which revered and brought out the best of my work. And that is, undoubtedly, worthy of reverence."
---
Carmen Kraela
A Poetess' First Flight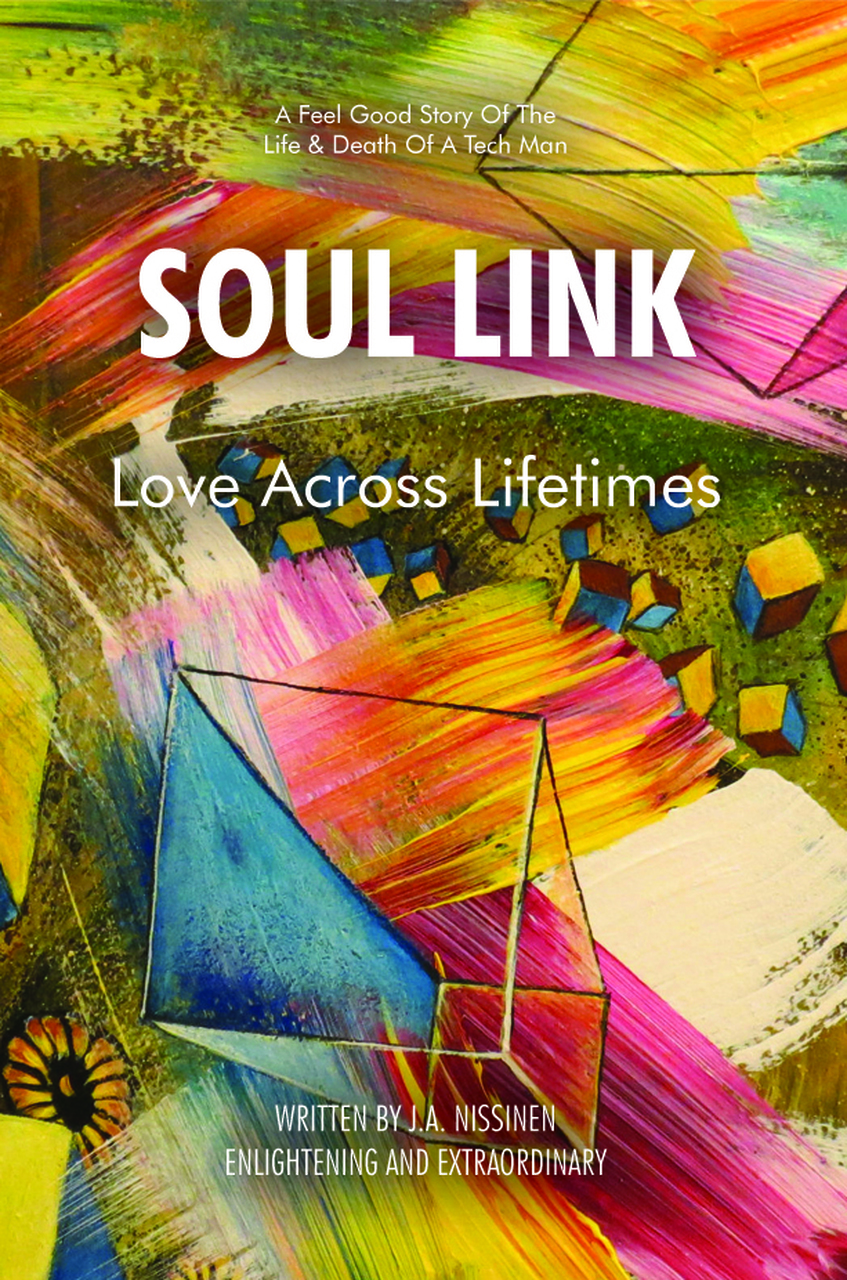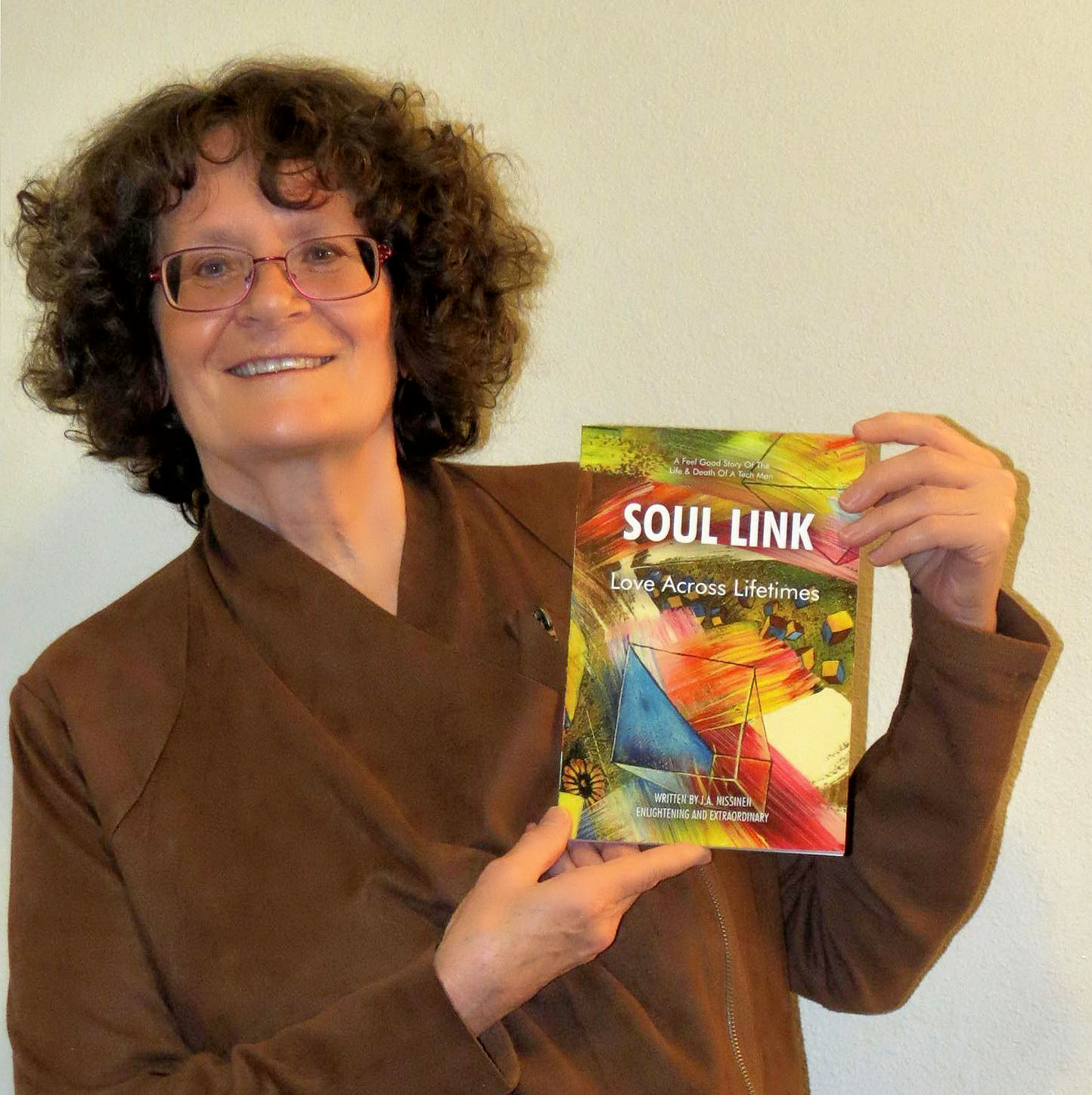 "In May 2019 the goal I had in mind was to publish my book 'Soul Link – Love Across Lifetimes'  by Christmas with the intention of sharing the goodness of books as a gift. With my determination and diligence, Dorrance publishing was able to reciprocate and keep on track with me. I am happy to say that together we got the job done. I felt certain that Dorrance would know how to layout my story which had layers of past & present, plus narration & dialogue going on often on the same page.  Authors can have this same exceptional experience with Dorrance Publishing, they are reliable and consistent in producing quality books, I highly recommend this publishing company. "
---
June Nissinen
Soul Link – Love Across Lifetimes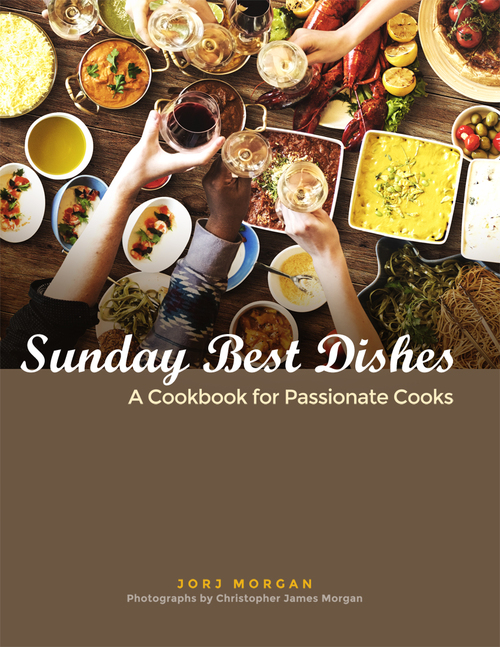 "The team at Dorrance made my dream a reality! My cookbook, Sunday Best Dishes contains beautifully written, readable text with brilliant food photography that makes your mouth water and your tummy rumble. From styling to layout, editing to indexing, cover design to promotion, Dorrance has met my expectations and beyond. I'm glad I chose Dorrance to publish my book and I'm glad Dorrance chose me to be one of their authors."
---
Jorj Morgan
Sunday Best Dishes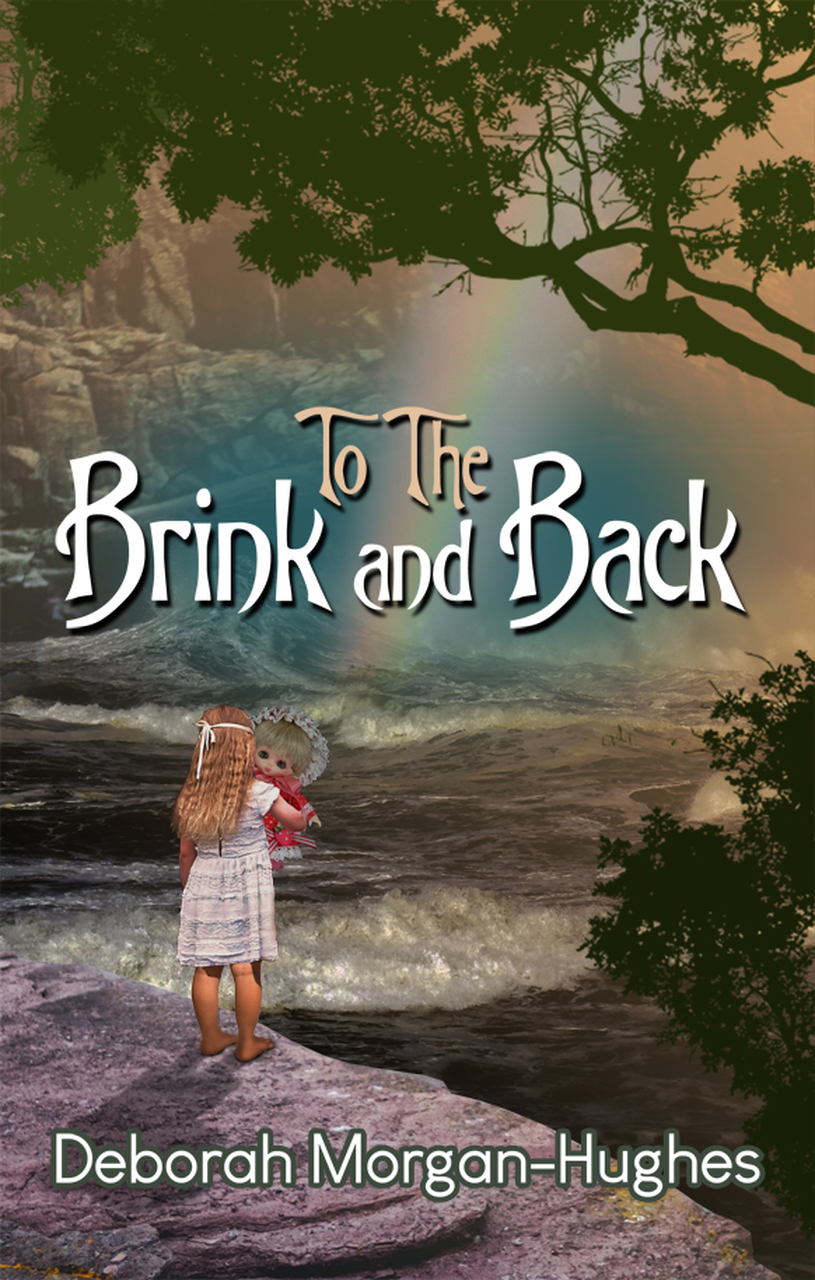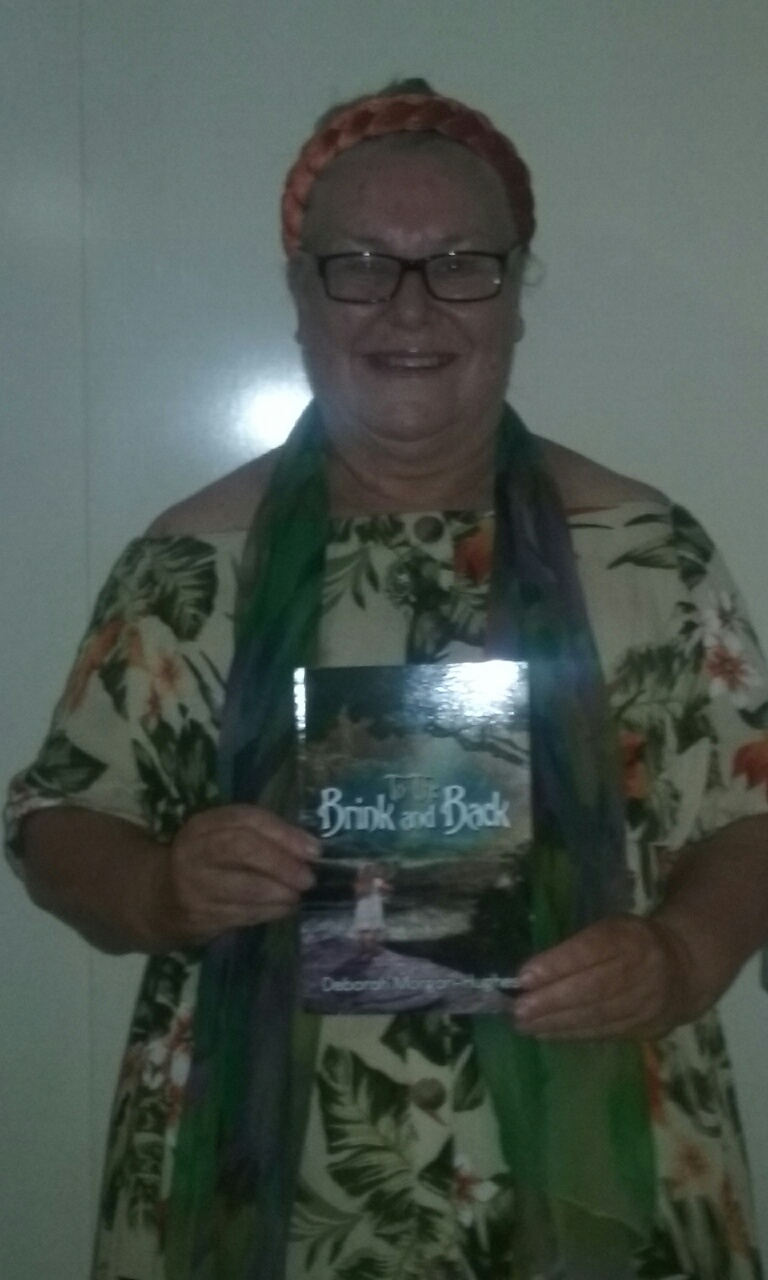 "As a reclusive writer it was difficult for me to find outlets to publish my book. By chance I accidentally came across the magnificent publishing house of Dorrance. Throughout the complex journey of publication, Dorrance held my hand and walked with me throughout the entire process, finally resulting in the release of my little book,'To The Brink And Back.' I am ecstatic about my legacy and know that Dorrance will continue to support my efforts to promote my wee book. Thank you from my heart to all at the publishing house of Dorrance involved in the publication and promotion of my book."
---
Deborah Morgan-Hughes
To The Brink and Back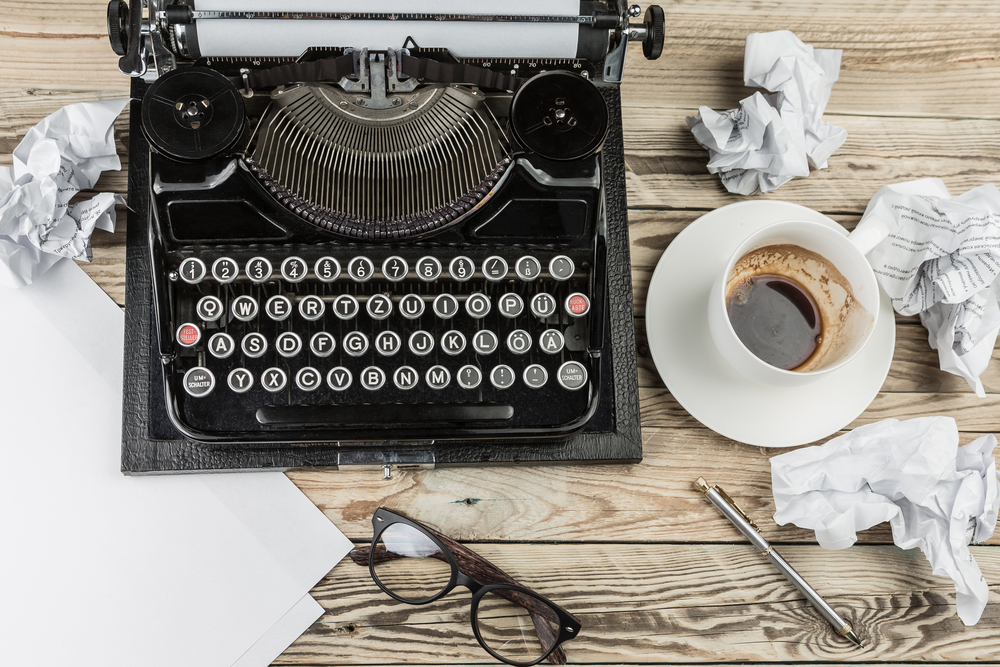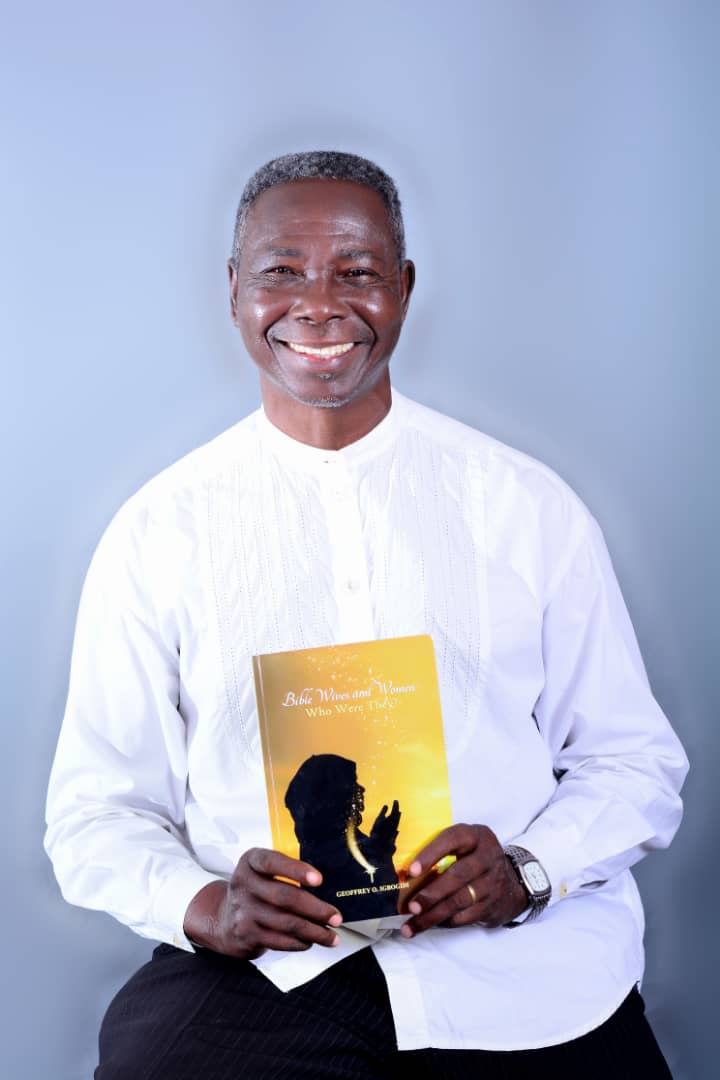 "My publishing experience is full of testimonies. The persistent effort of my publishing consultant saw me to become an author of 'Bible Wives and Women: Who Were They?' The team that handled my project was inspiring and their monitoring was amazing. Remarkably, Rosedog Books has made it possible and my book is added to the Dorrance 100 years of heritage as the leading world publishing company."
---
Geoffrey O. Igbogidi
Bible Wives and Women: Who Were They?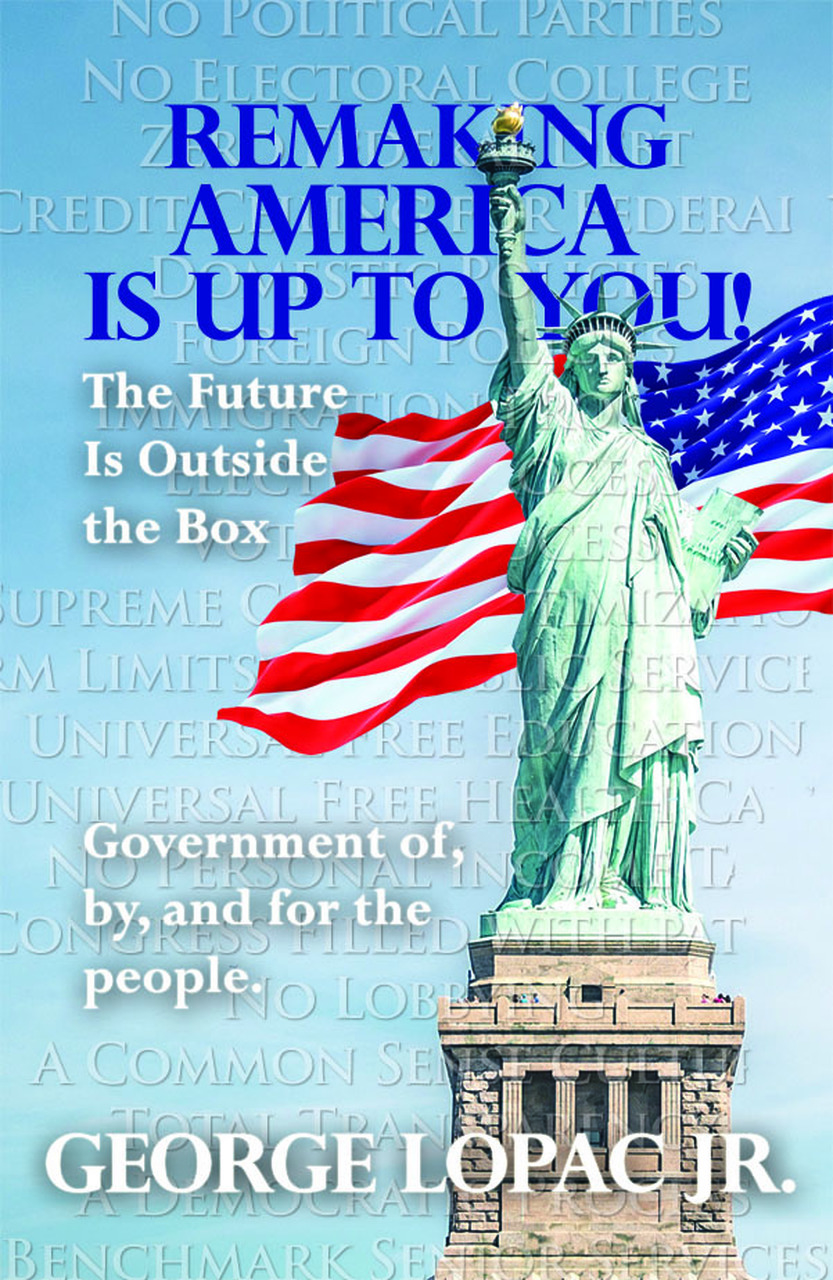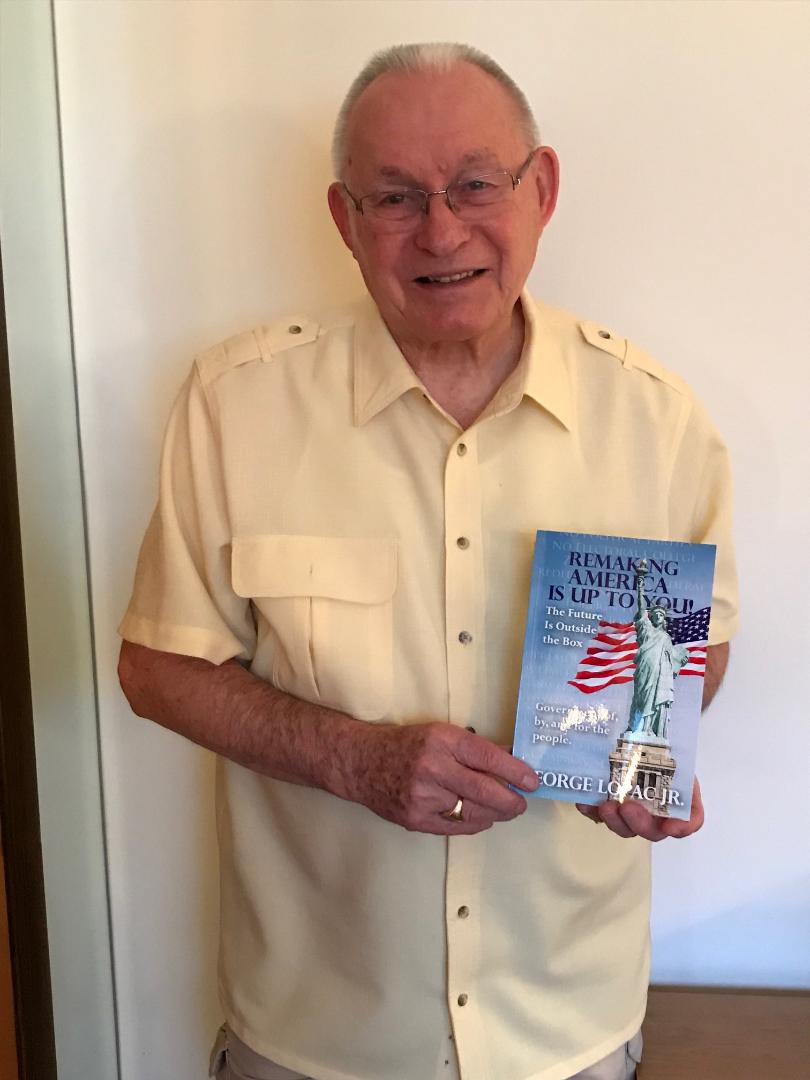 "After retiring from my engineering and teaching careers I felt that I had a story to tell. After doing the research, and creating a manuscript, I applied for copyright protection and started a search for a publisher. Actually a publisher, Dorrance, found me. Dorrance contacted me and indicated an interest in my manuscript, and the publishing process was started. Being a novice author I knew nothing about the publishing process, but I did know a great deal about the dynamics between people and processes. Every step of the way the  Dorrance staff demonstrated a superlative level of knowledge and process management skills. Communication was direct and to the point, and meeting deadlines was never an issue. After reviewing my ideas for a cover design they captured the essence of my story with a minimum of words and great graphics; above and beyond my initial ideas. If I have another book in me, Dorrance will be my publisher!"
---
George Lopac
Remaking America is up to You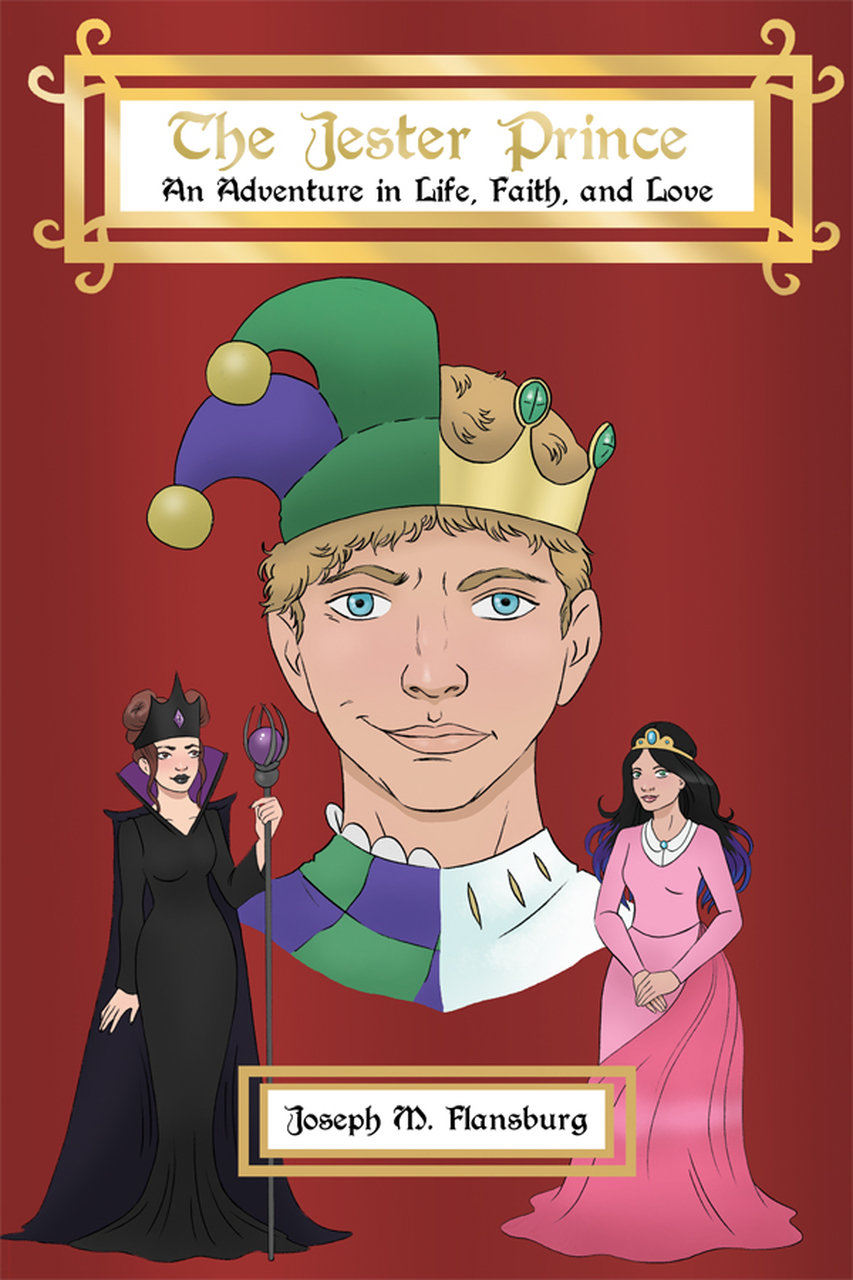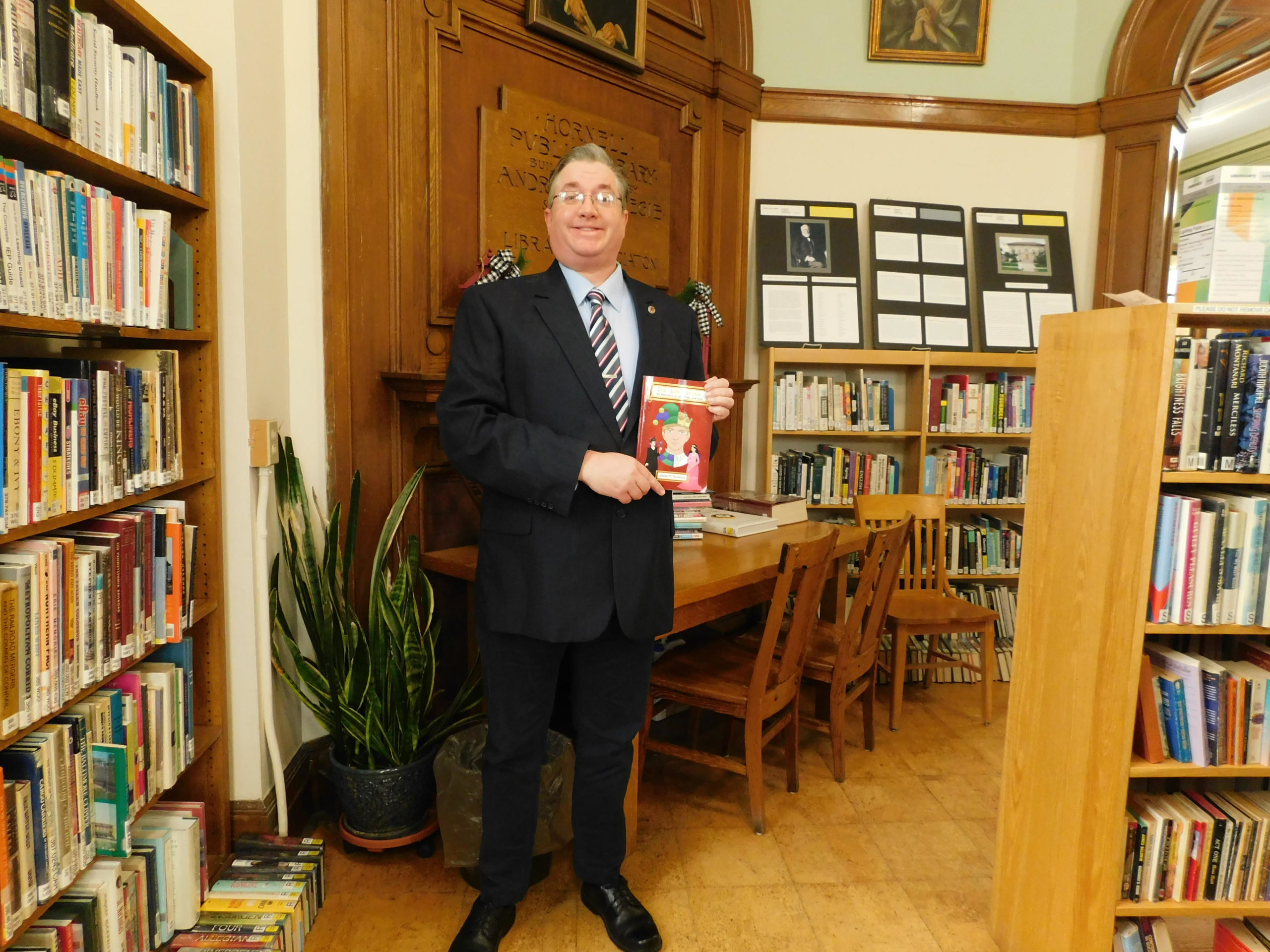 "When I started writing 'The Jester Prince' I was hoping to 'one day' get it published. One day came sooner than I though when I lost my job and was forced to make something happen. With some research I eventually went with Dorrance Publishing. It seemed so daunting just to get going and taking the chance. However, Dorrance had good people help me through the work that needed to be done. I'm now recommending Dorrance to those who want to try and publish something of their own. Thank you again, Dorrance!"
---
Joe Flansburg
The Jester Prince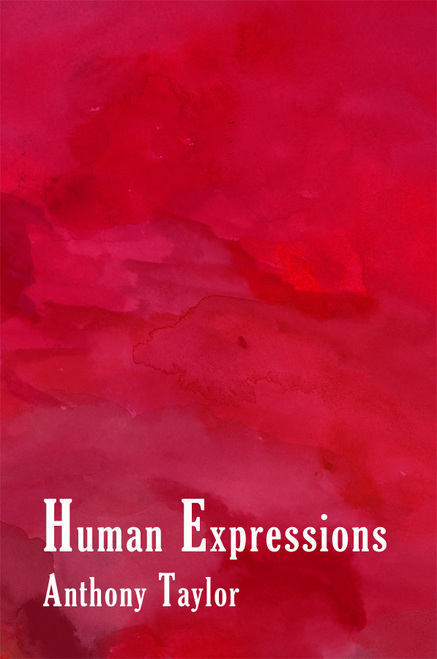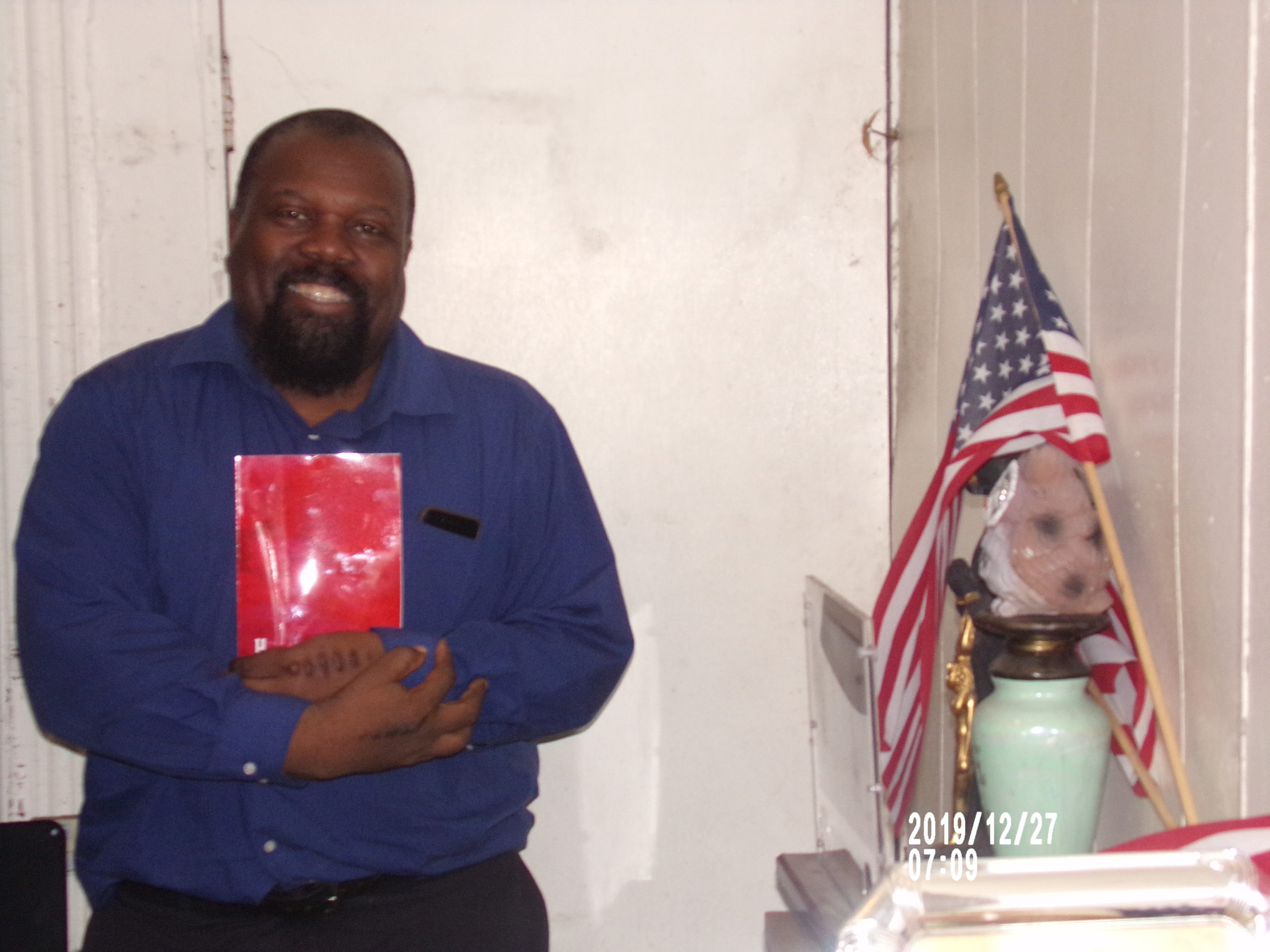 "When I wrote and published my first book, "Human Expressions" in 2002, I had no idea at that time that my book would be put back in circulation in a second printing; the second printing took place this year in 2019. I am happy, overjoyed, and overwhelmed concerning this project. This dream could not have materialized if it were not for Dorrance Publishing Company. The personnel at Dorrance were always helpful, patient, and caring when it came to the particulars of my book. If you have the gift, the skill, and determination to succeed in life, Dorrance Publishing Company will help you."
---
Anthony Taylor
Human Expressions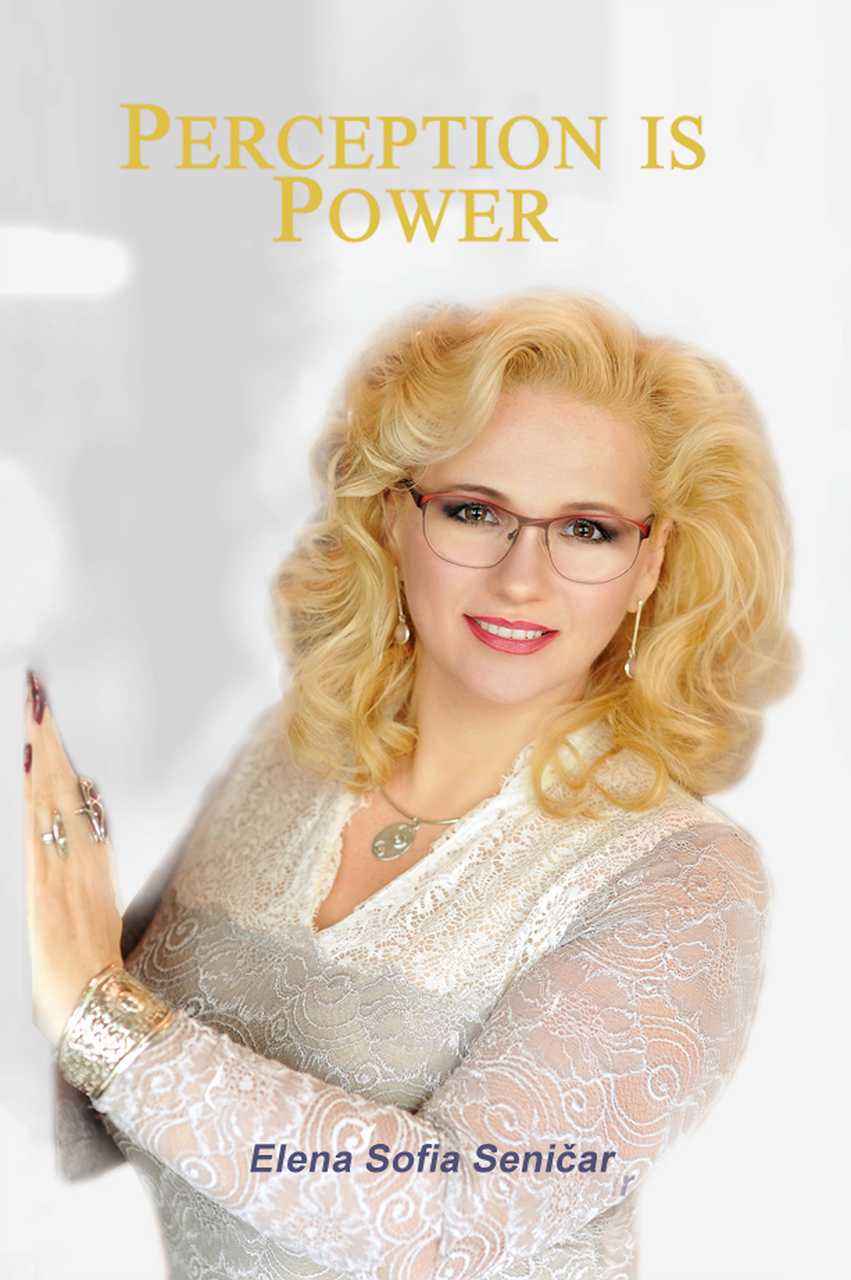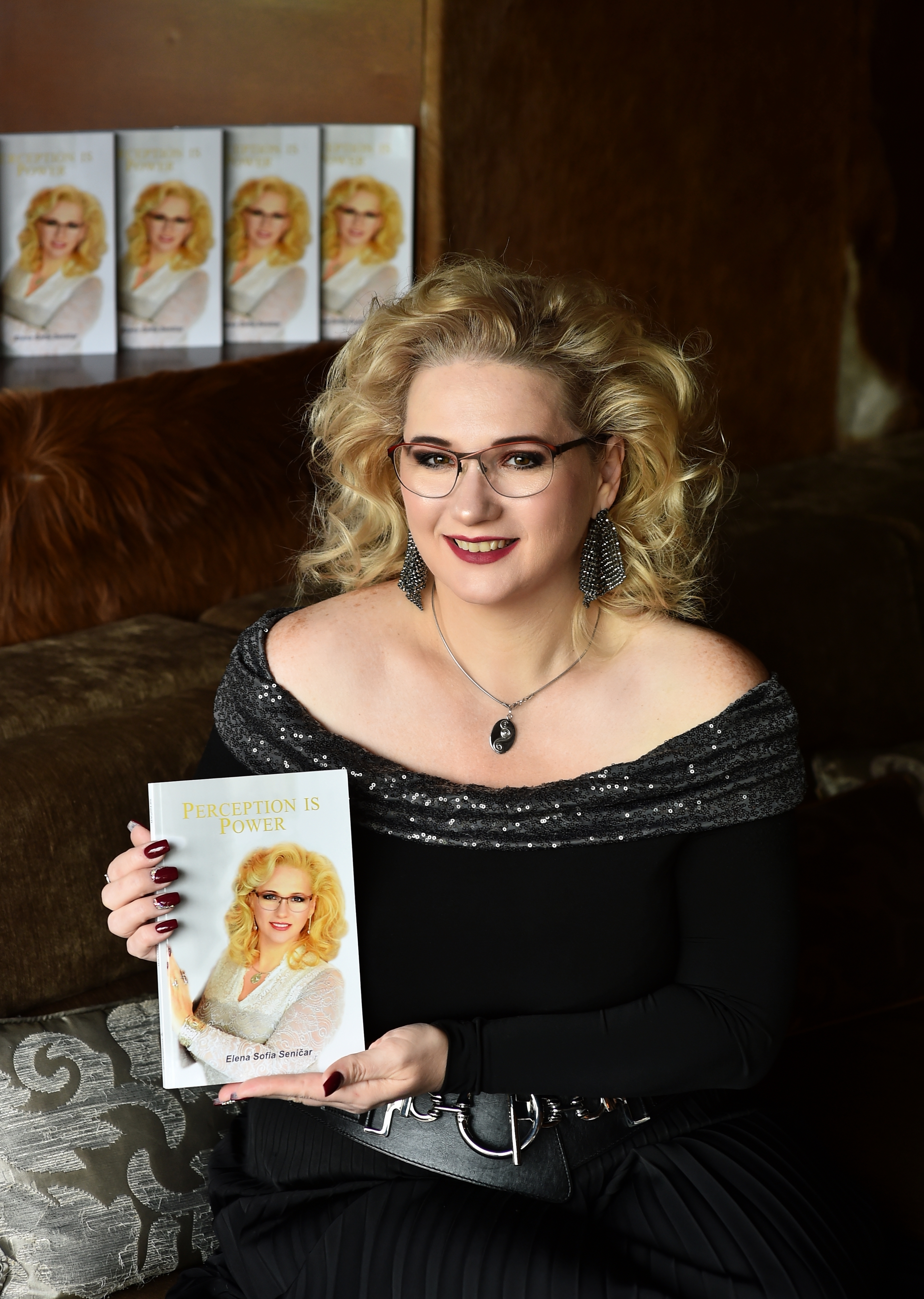 "This was my first cooperation with Dorrance Publishing which is not in my country. I am very satisfied and very proud that I'm a little piece of your successful business. I received the books and I'm very thankful for them. They are fantastic thanks to you and your entire staff. It was wonderful working with you."
---
Elena Sofia Senicar
Perception is Power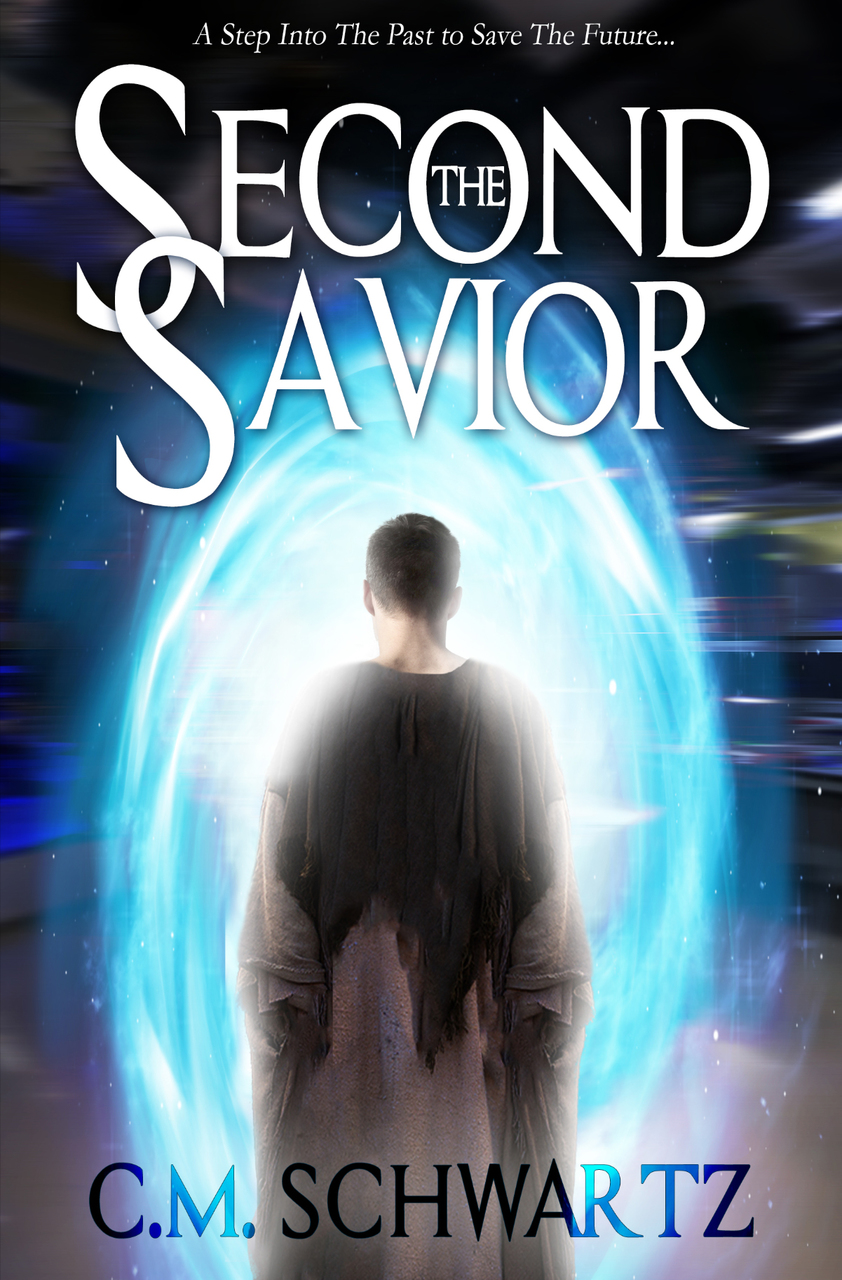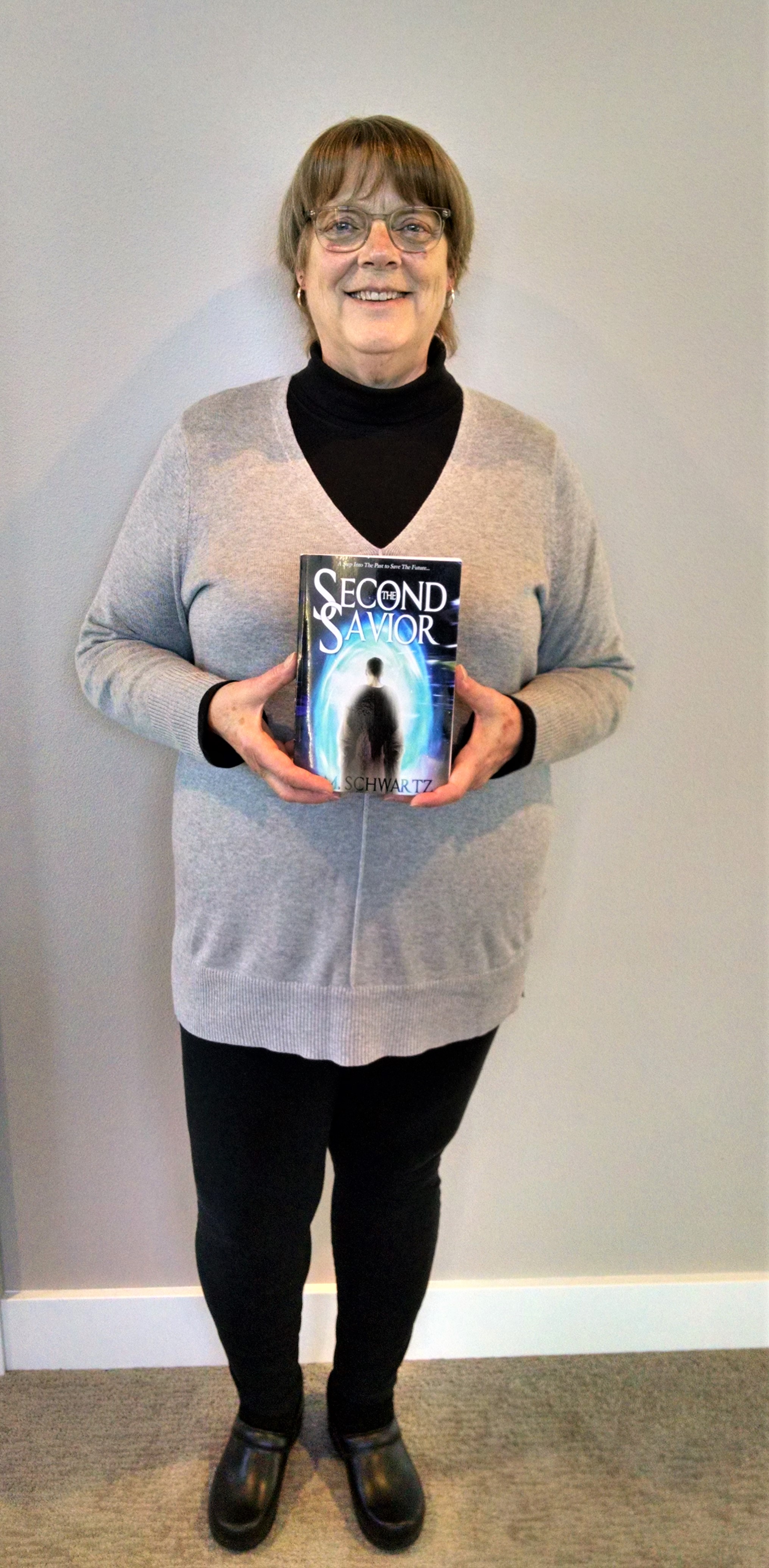 "Dorrance Publishing is an extremely beneficial and supportive publisher.  Their positive evaluation of my book prompted me to accept their contract and I am very thankful for the marketing efforts they've made.  They also helped me edit the book, and then they approved its final arrangement.  I would happily recommend them to any new authors I come in contact with!"
---
CeSanne Schwartz
The Second Savior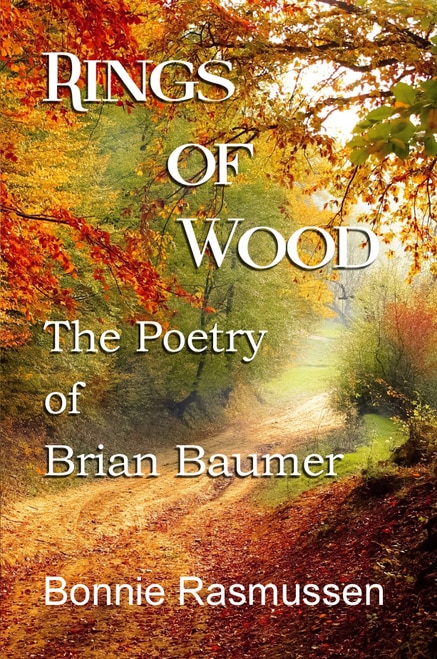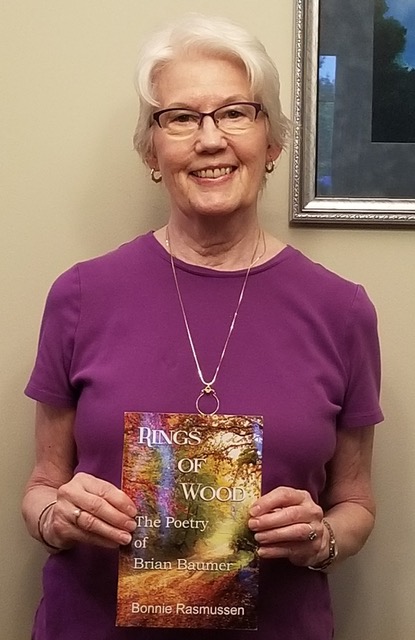 "When I made the goal to publish my deceased son's poetry, I had no idea how to publish.  After research, it was a relief to find Dorrance Publishing Company who made it very doable and affordable.  They worked with me in a very professional and efficient manner.  The book is a gift for the memory of my son and Dorrance was a gift for me.  Thank you so much."
---
Bonnie Rasmussen
Rings of Wood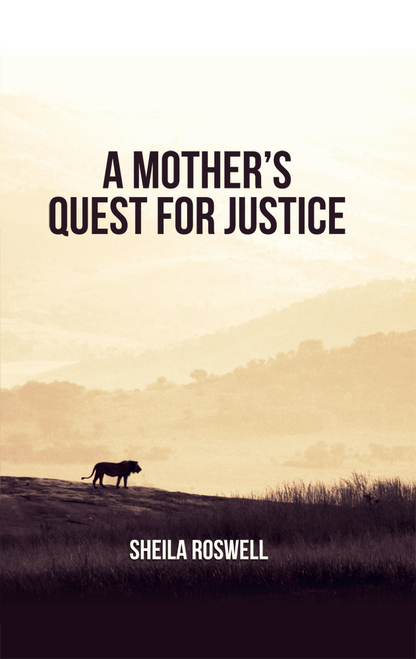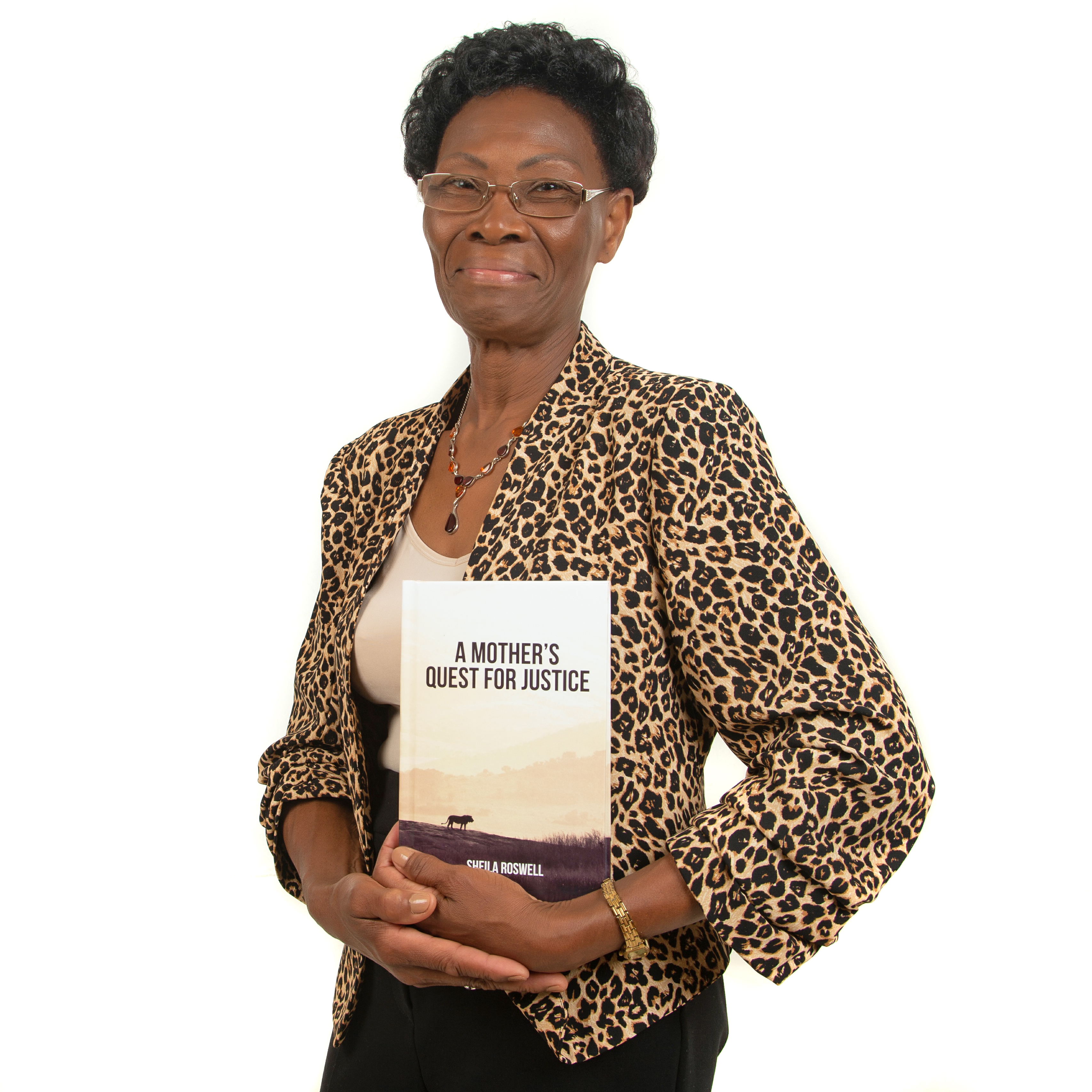 "I greatly appreciate working with Dorrance Publishing Company. The team members are delightful people. Their communication skills, guidance, and efficiency are paramount.  After five years of rejection from other companies the 'Dark cloud' finally lifted. The Dorrance team of professionals championed my cause.  They continuously went that extra mile and those values are important and I cherish the moment. My expectations were met and exceeded at all levels. I thank the team for their sensitivity. Most importantly, it was a pleasure to work with the team whose willingness and high quality service is unique. With Dorrance's incentives I am guided and given the tools of opportunity to succeed in the promotion of my book. I would definitely recommend Dorrance Publishing. Thank you all you have made me proud."
---
Sheila Henry
A Mother's Quest for Justice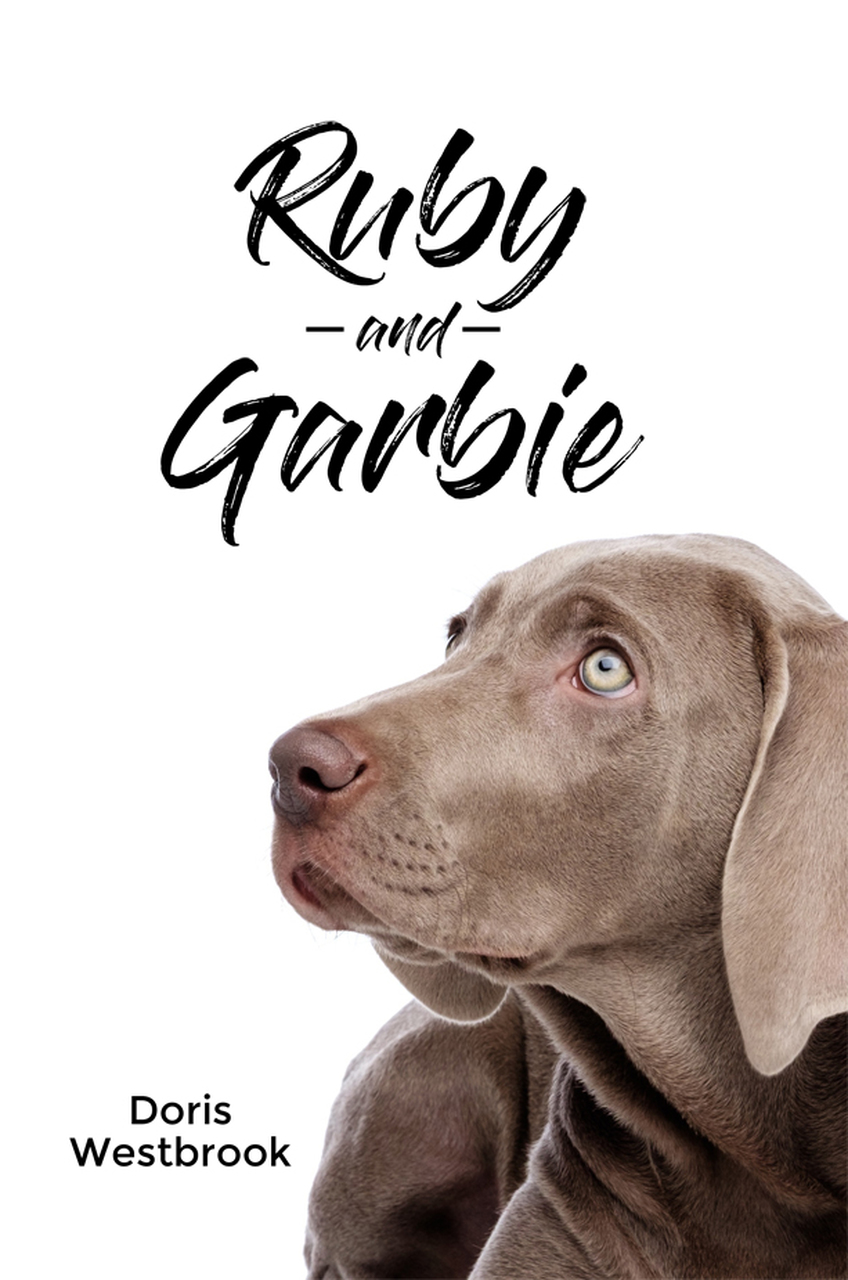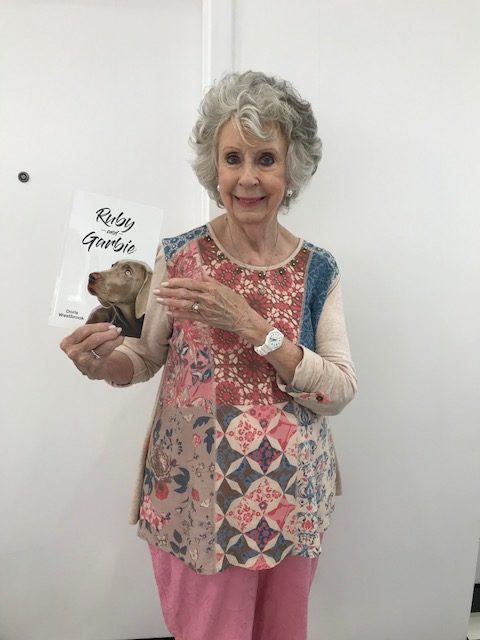 "I never dreamed that over a year ago, when I contacted Dorrance Publishing, that a little over a year later I would be holding in my hand a copy of my book.  What a joy it has been to have such a professional group of people leading me graciously through the steps to publish my mother's letters.  Everyone was prompt in answering questions I had and interested in making sure every detail was to my satisfaction.  I can't thank you enough for making my dream come true."
---
Doris Westbrook
Ruby and Garbie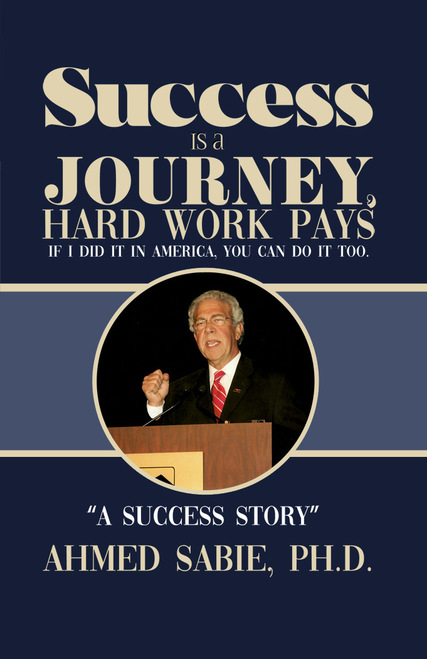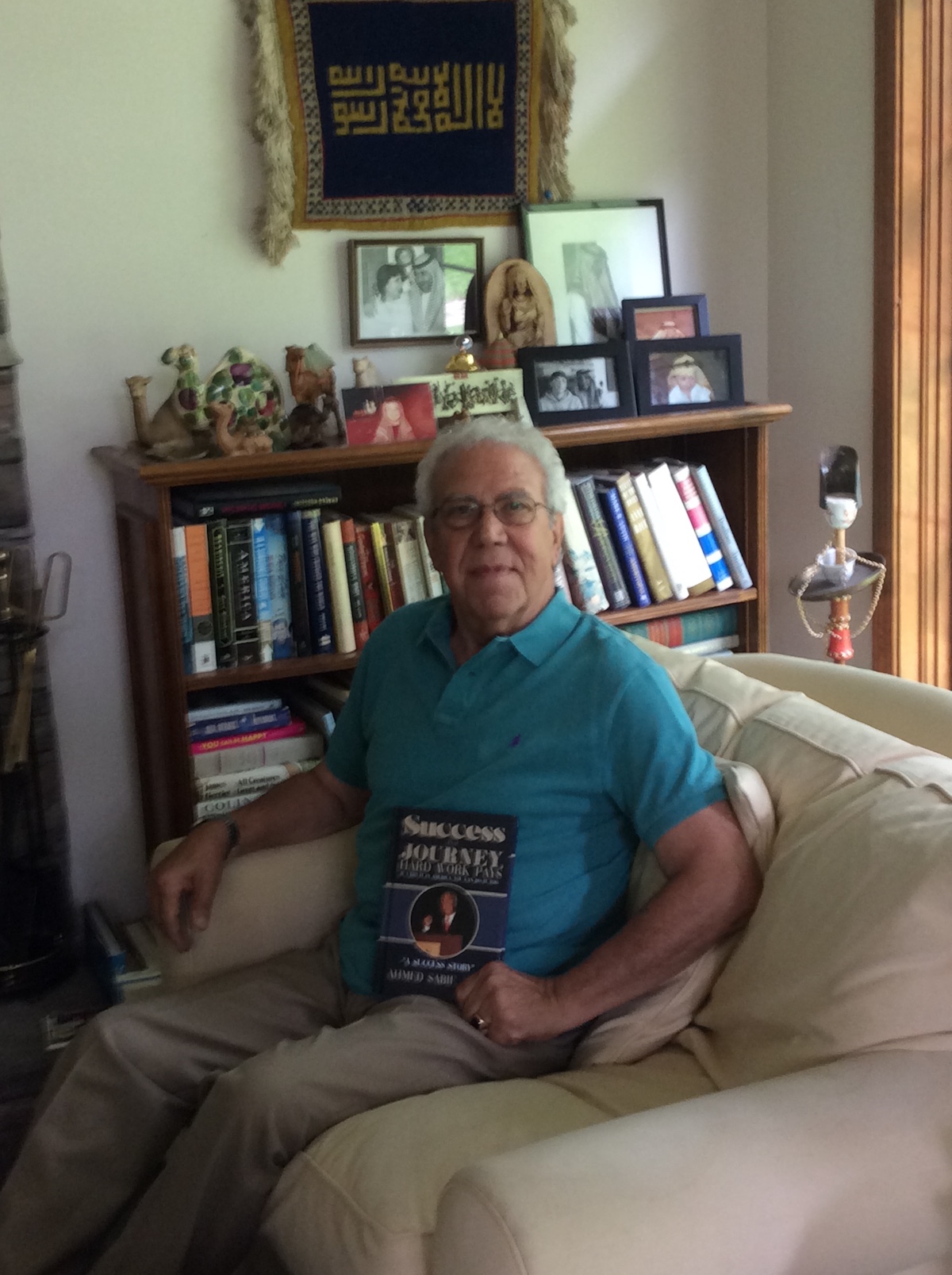 "It was a great and positive experience for me to work with Dorrance Publishing to publish my book, 'Success is a Journey.' The Dorrance team was very well organized and responsive from start-to-finish.  They provided me with complete assistance in advising me along the way including excellent communication skills and organization. I highly recommend Dorrance Publishing. Thank you all very much."
---
Ahmed Sabie, PhD
Success is a Journey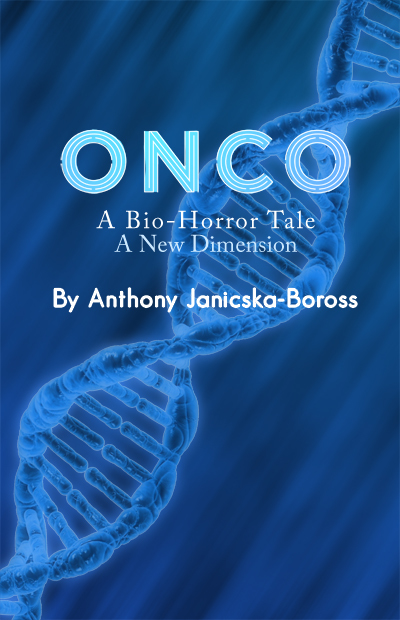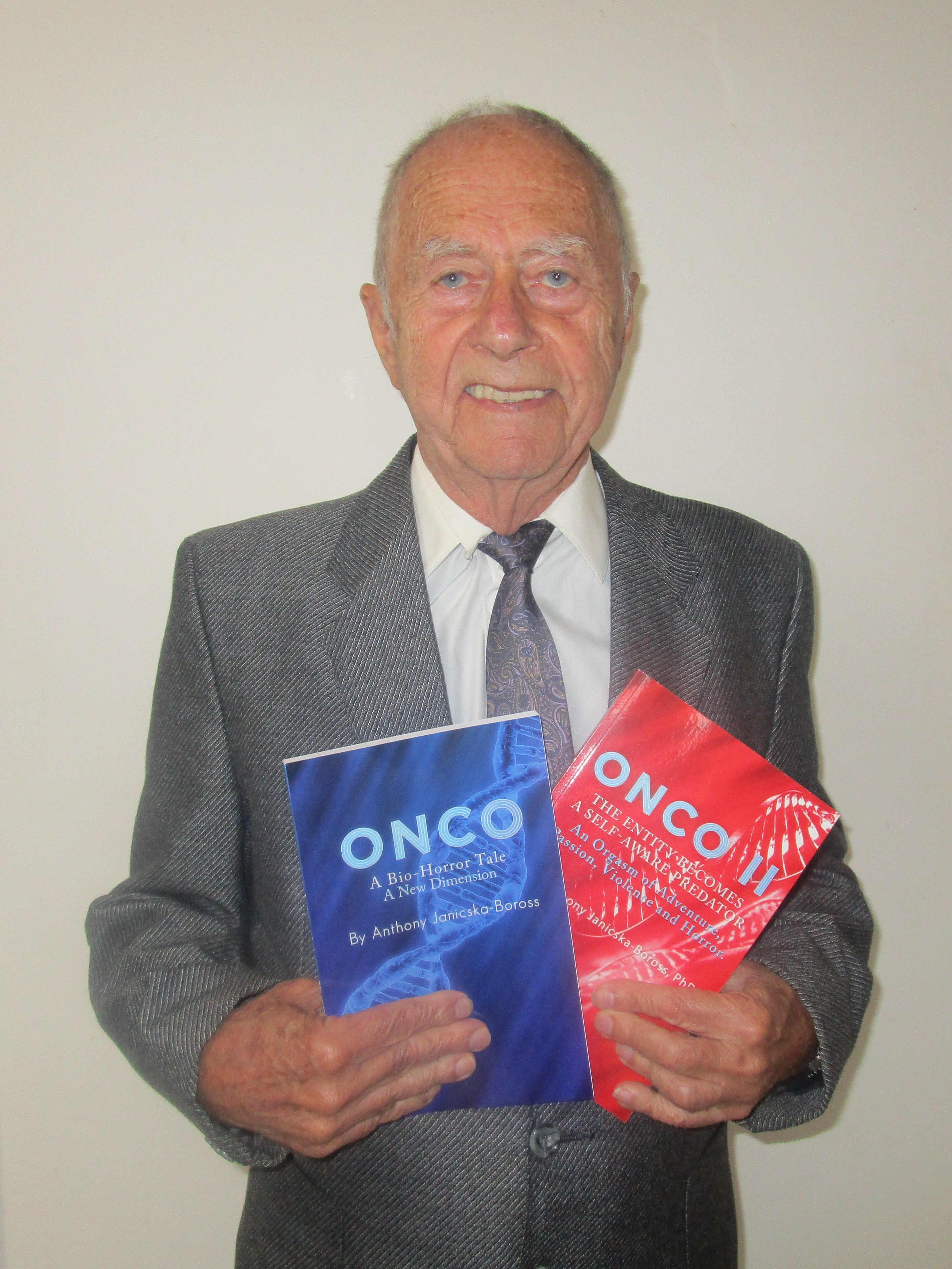 "I would like to offer my recommendation for your excellent organization. I have had three books published by Dorrance and I can only praise the professionalism and good attitudes displayed by your staff at all times."
---
Anthony Janicska-Boross, PhD
Onco, Onco II, and Onco III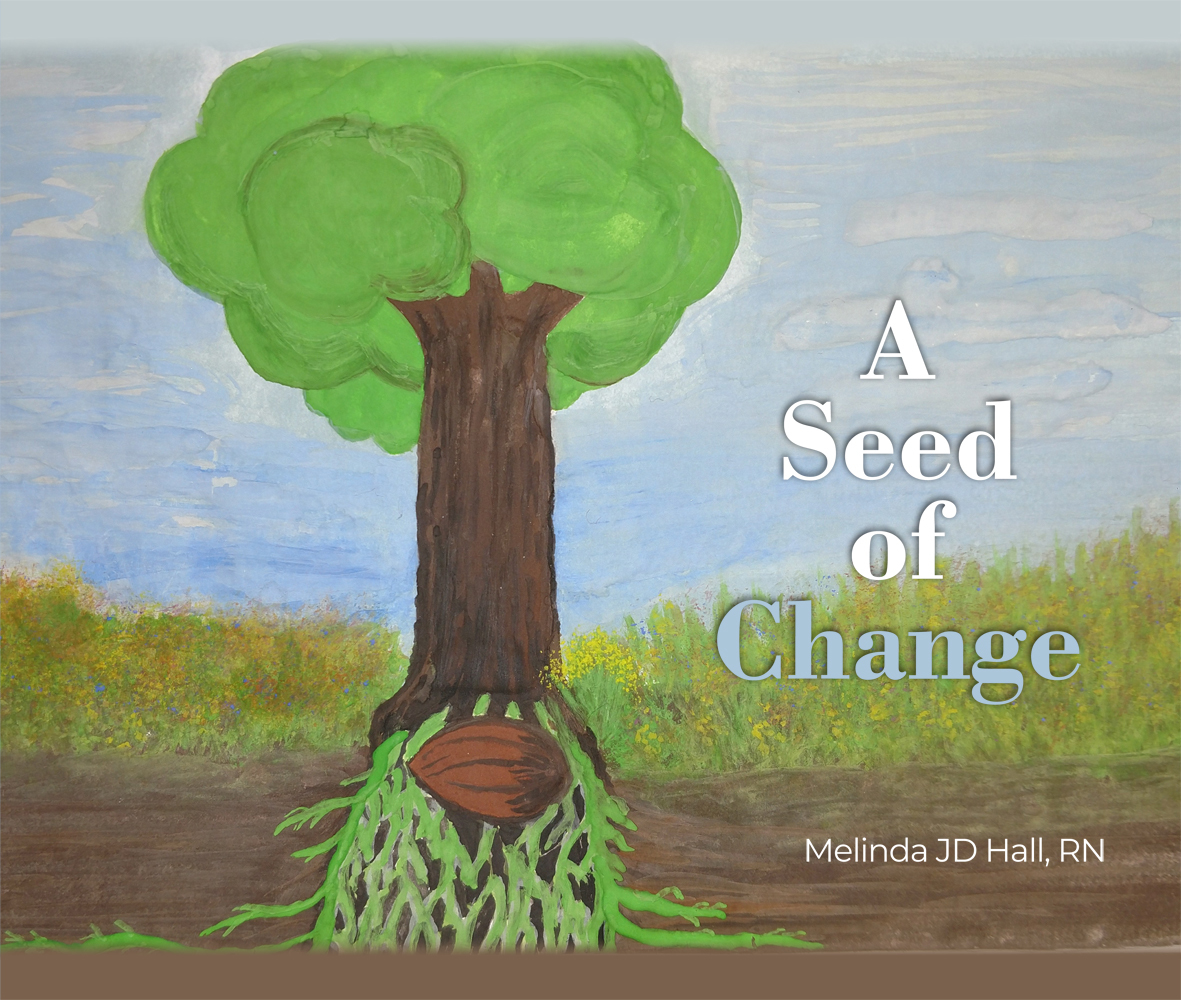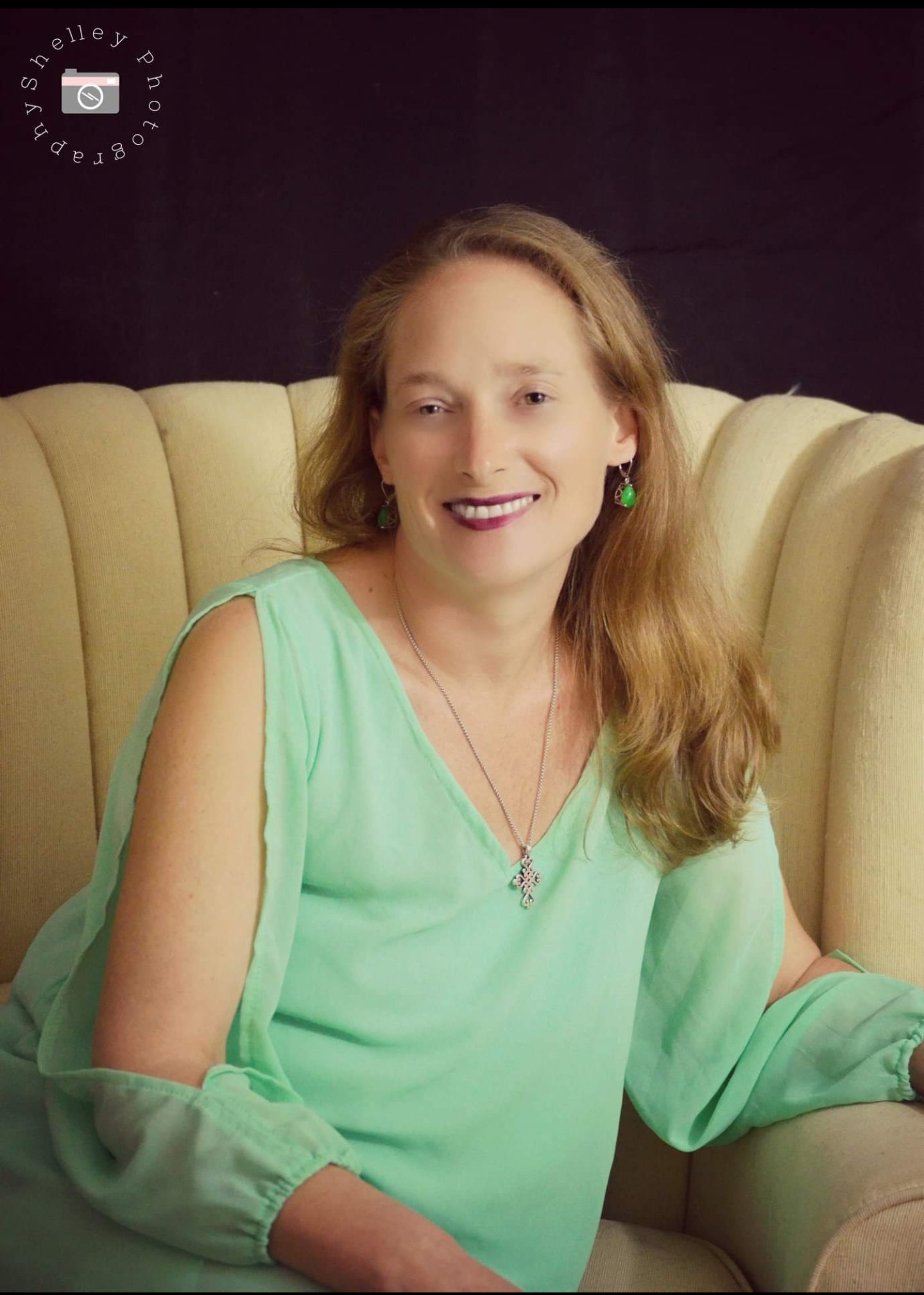 "Dorrance Publishing made my dream, not just a reality, but a magnificently orchestrated and artful manifesto of my vision. 'A Seed of Change' is more beautiful than I imagined, and the 'Seeds of We' will catch winds of change and find their way into the hearts of many seedlings around the world thanks to the hard work of the Dorrance family, of which, I am now a proud member. I look forward to working on future projects with my new family."
---
Melinda Hall
A Seed of Change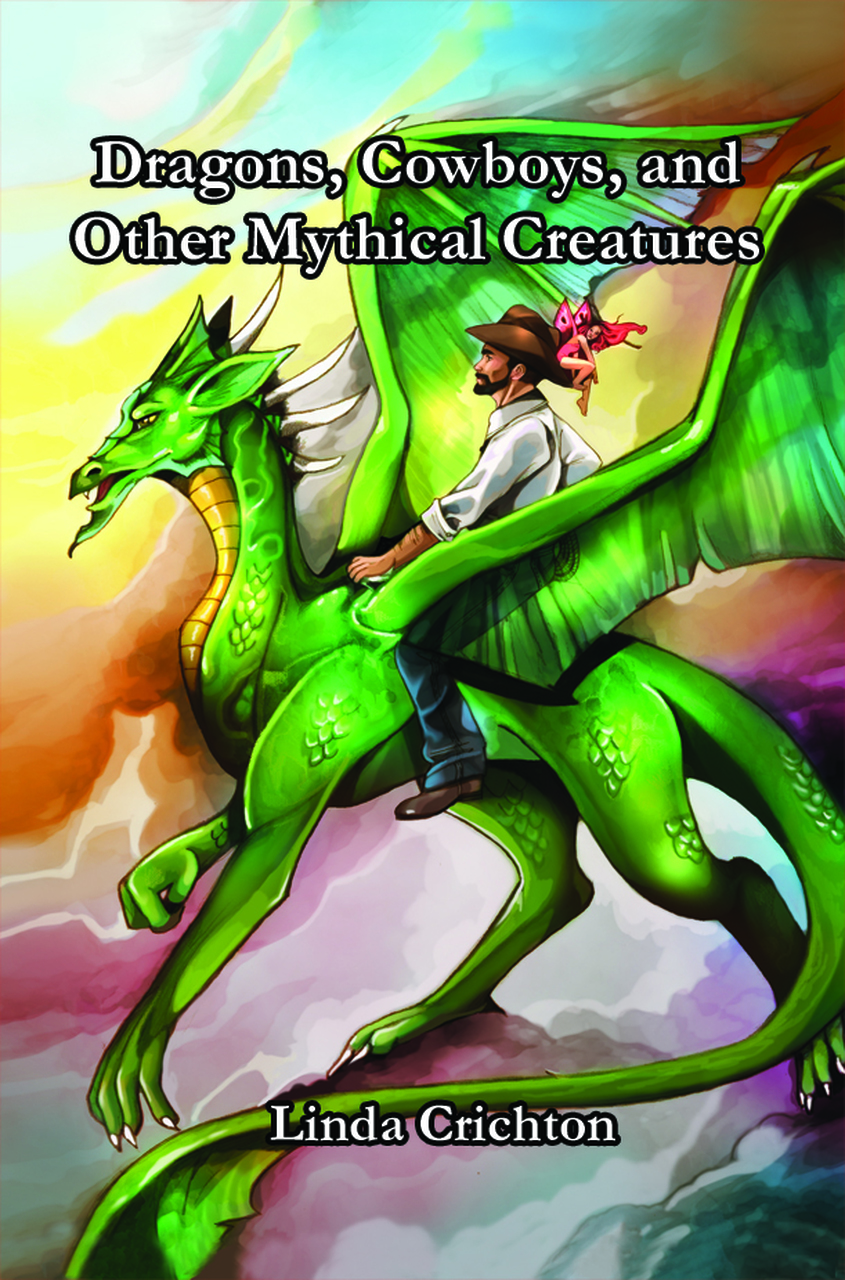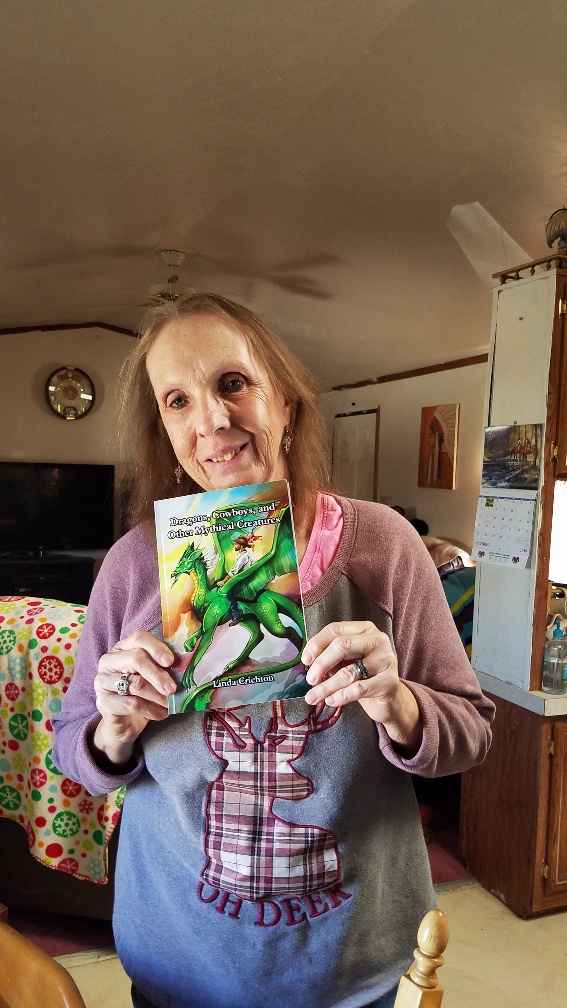 "This is my very first book and I am excited and extremely happy with the hard work Dorrance Publishing put into my book. I recommend Dorrance Publishing to all who want to see their book in print. I'm truly excited to see my book of poems in print. Thank you Dorrance! I love it!"
---
Linda Crichton
Dragons, Cowboys, and Other Mythical Creatures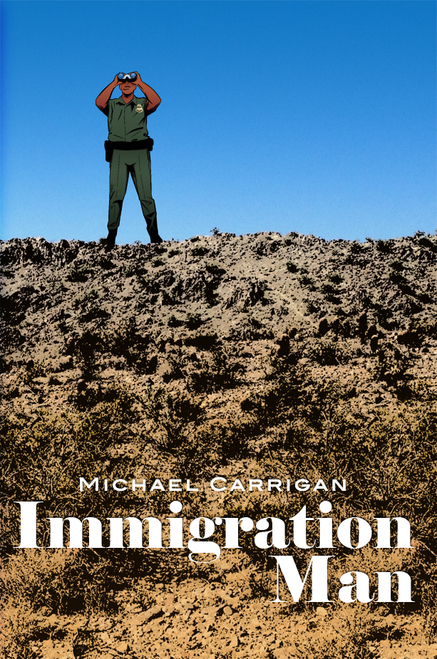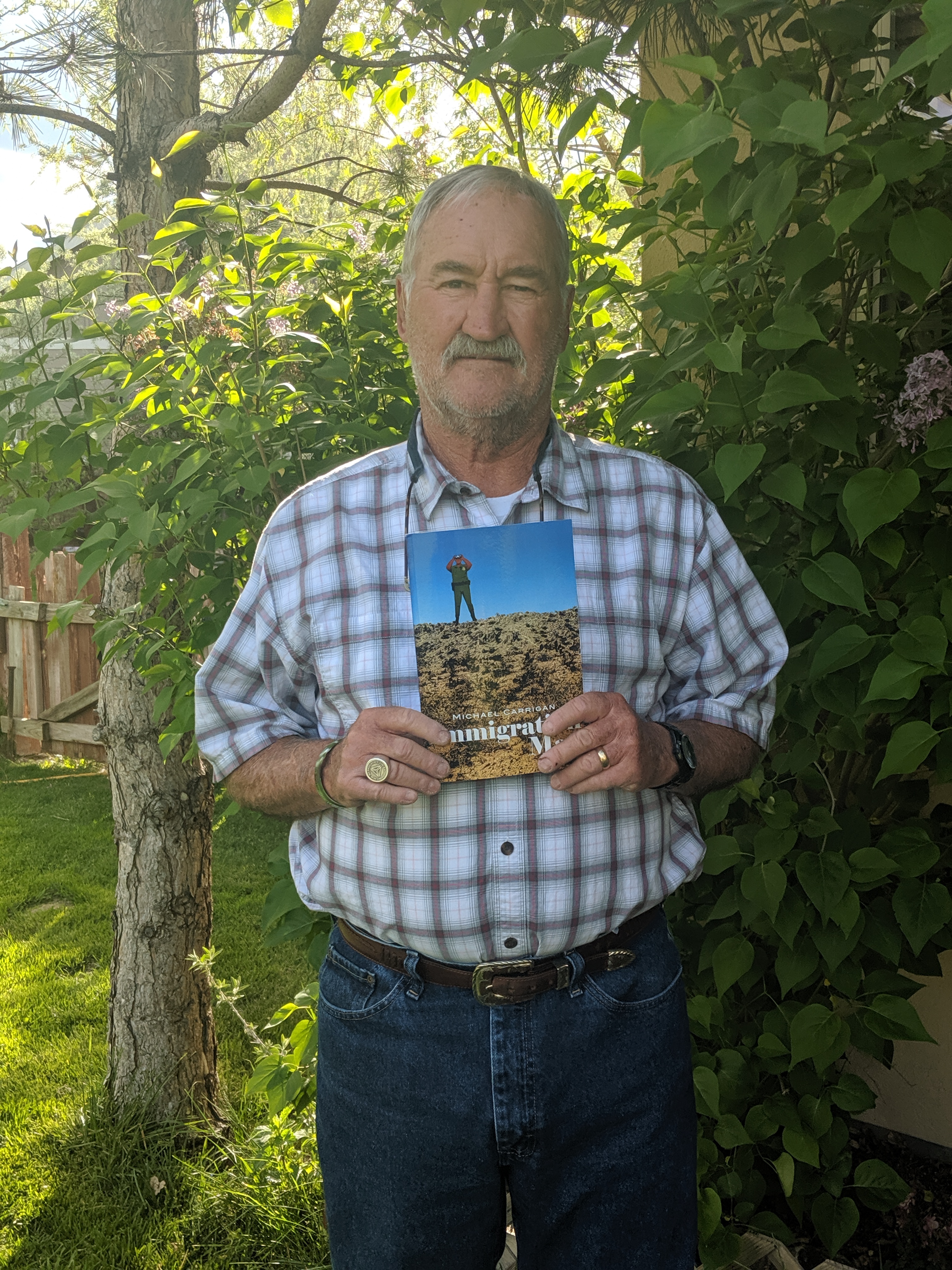 "As a new novelist looking to publish my first work, I had no idea what to do next or to who to go to once I had finished it.  A friend that had published his book through Dorrance Publishing told me of them, and Dorrance was the first and only publisher I contacted.  I had no experience with other publishers to compare with my experience with Dorrance, but I have been very pleased with my relationship with Dorrance Publishing throughout the entire process from submission to printing and binding.  In fact, my first completed book arrived at my house right on the schedule. I found the Dorrance staff to be helpful, courteous, responsive, and encouraging throughout the entire process.  I expect the same good service to continue as we enter the marketing and sales of the book."
---
Mike Carrigan
Immigration Man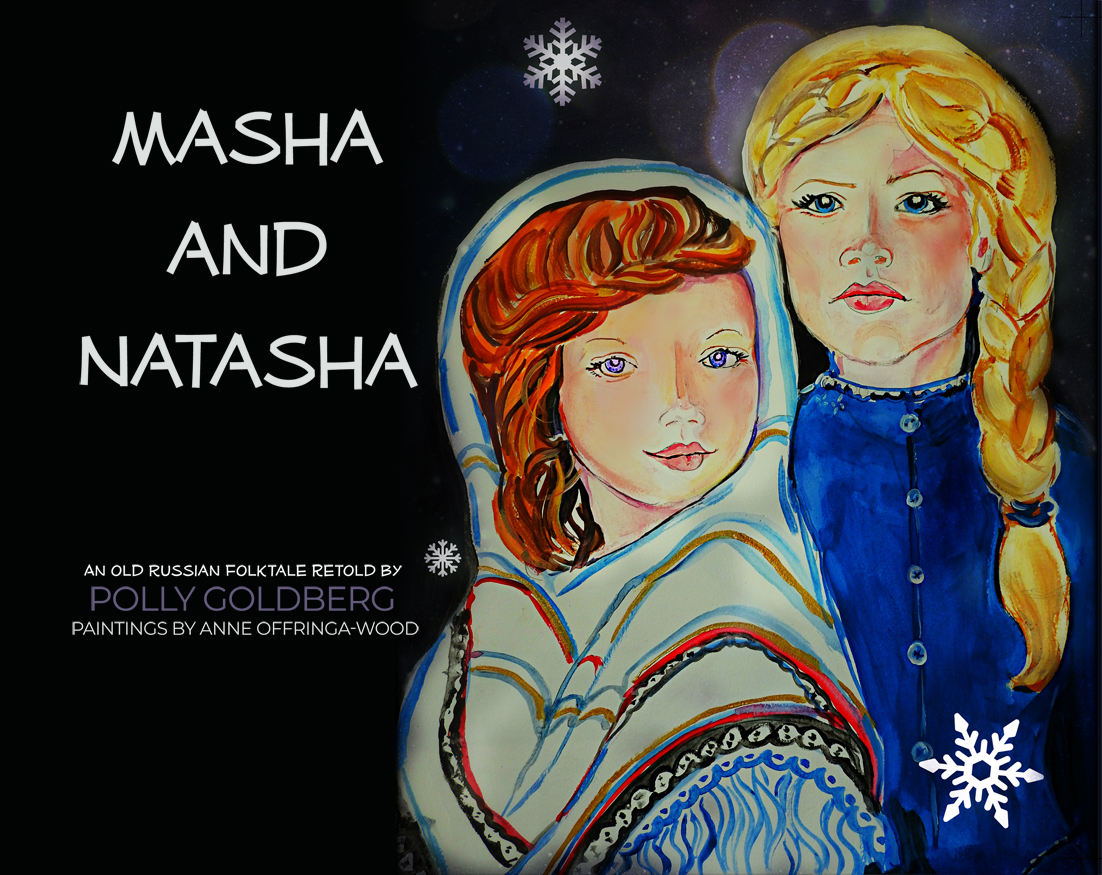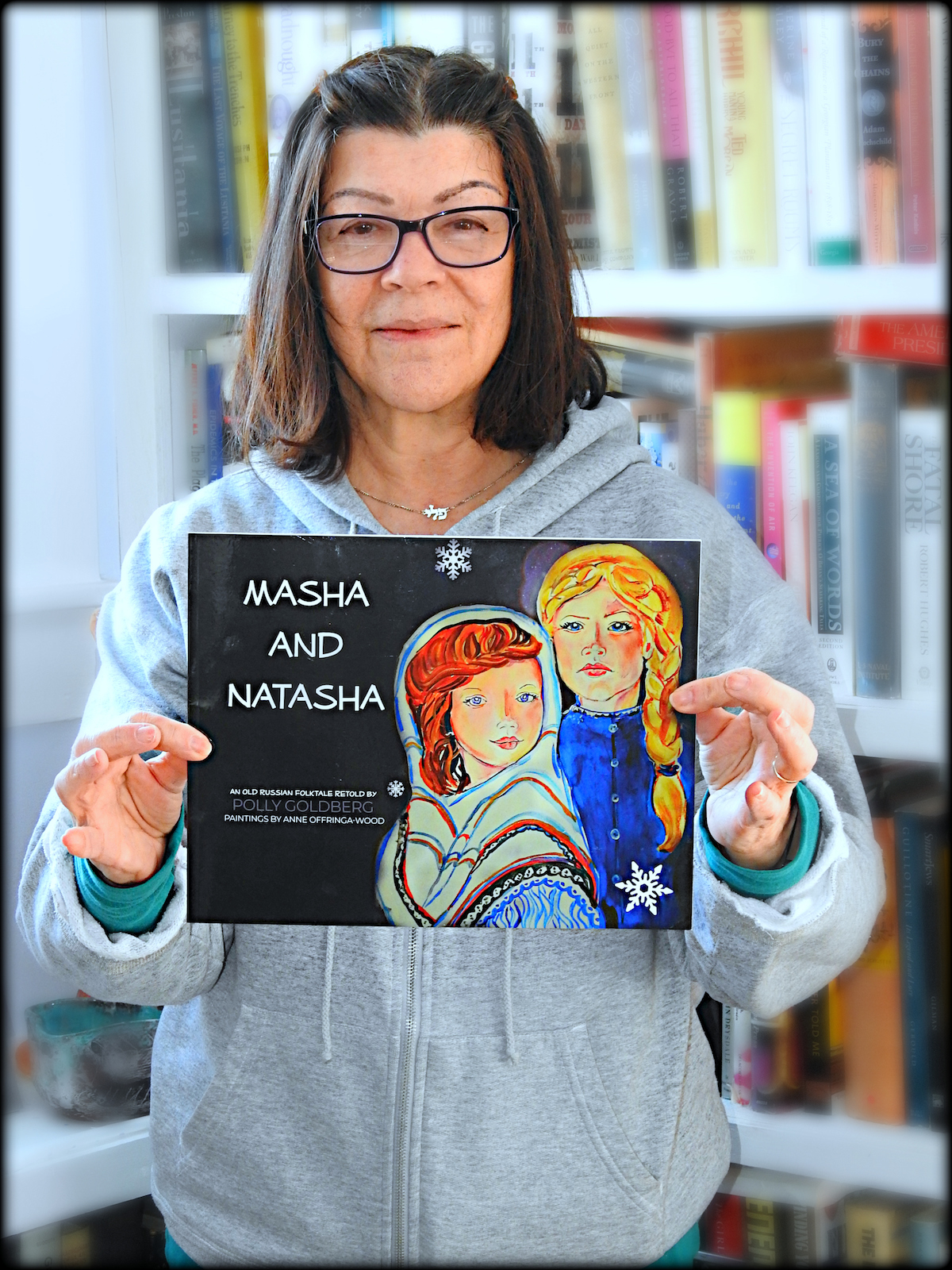 "It's a pleasure to recommend Dorrance Publishing. I was ignorant about all phases of book publishing and more than a little uncertain. My coordinators guided me with a great deal of patience and forbearance, through the procedure. My sometimes repetitive questions were always responded to quickly and to the point; adjustments to the cover and illustrations were done to my liking with no problem. I wouldn't call the months-long process "fun" exactly, but these two professionals made it as enjoyable as it well could be. I have no regrets whatsoever that I chose Dorrance Publishing."
---
Polly Goldberg
Masha and Natasha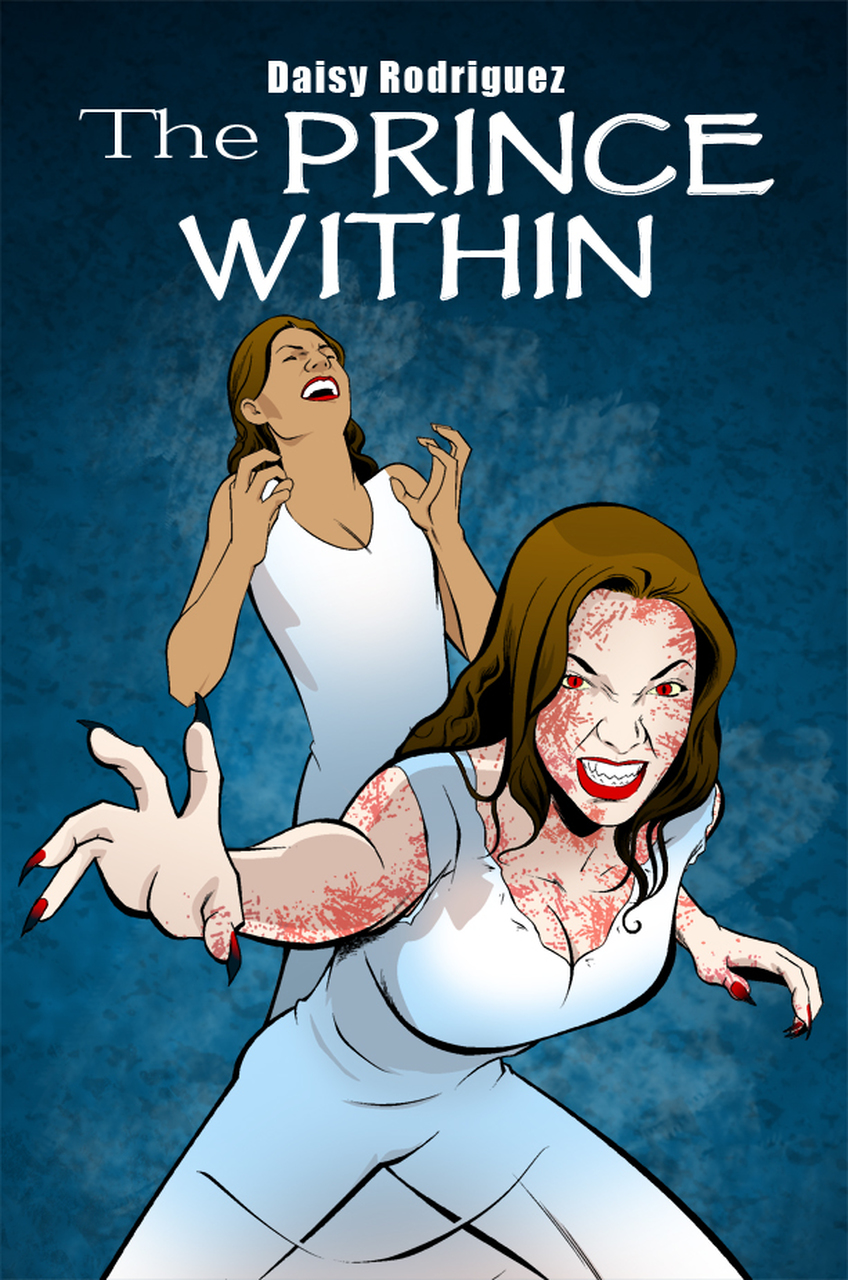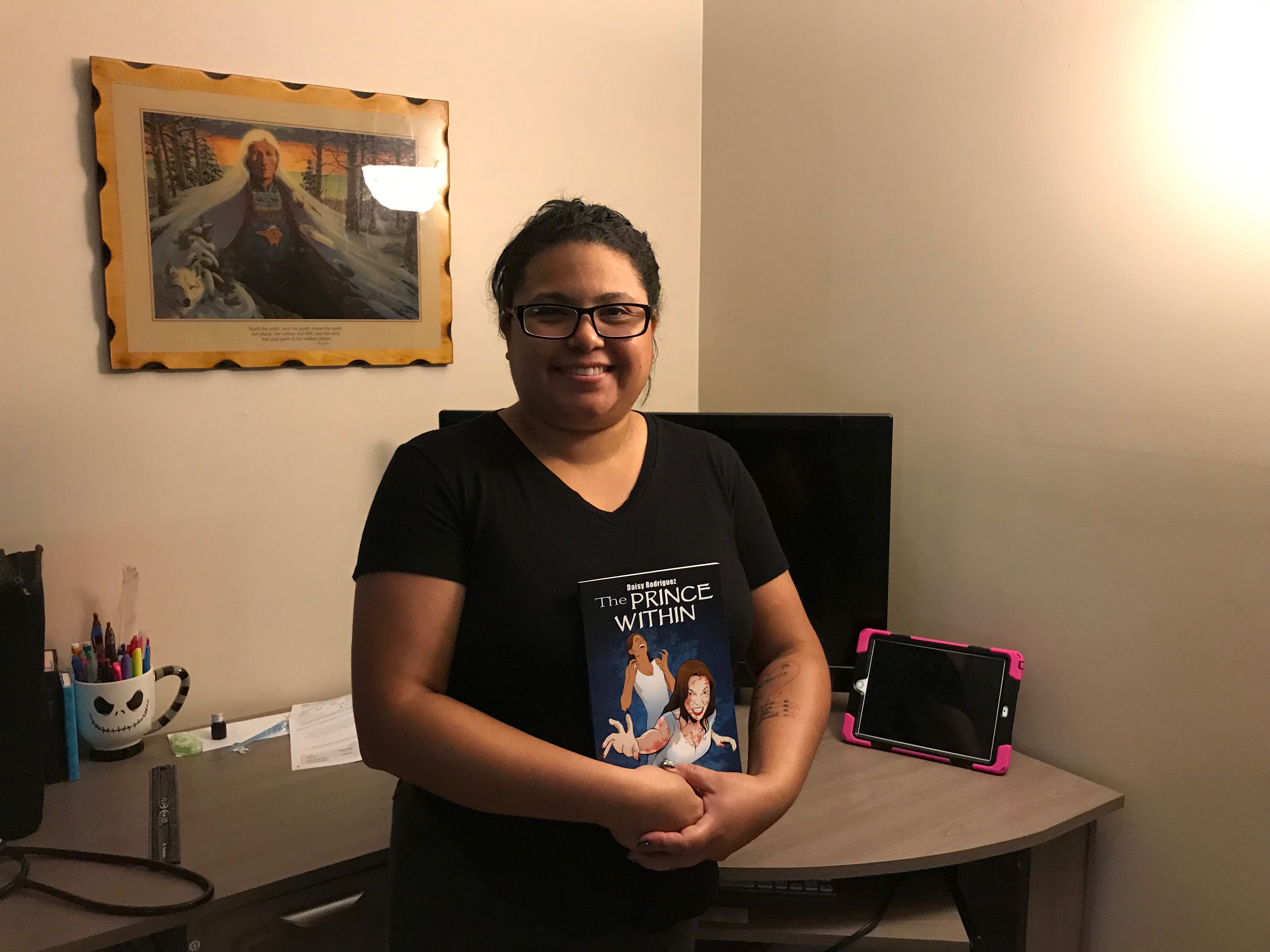 "Dorrance helped me achieve my childhood dream of becoming an author. They were there throughout the process of my book production. They became more than just a publisher they became family."
---
Daisy Rodriguez
The Prince Within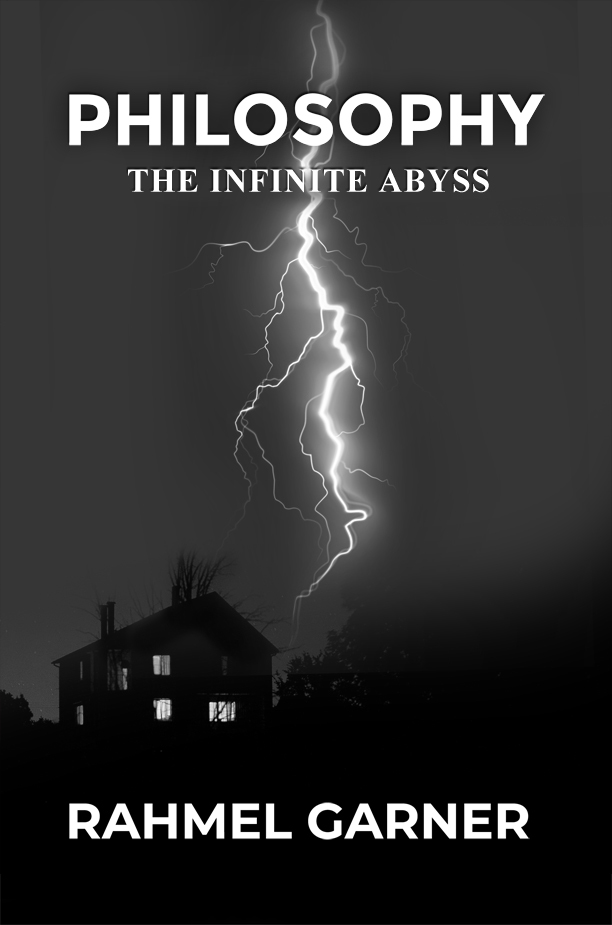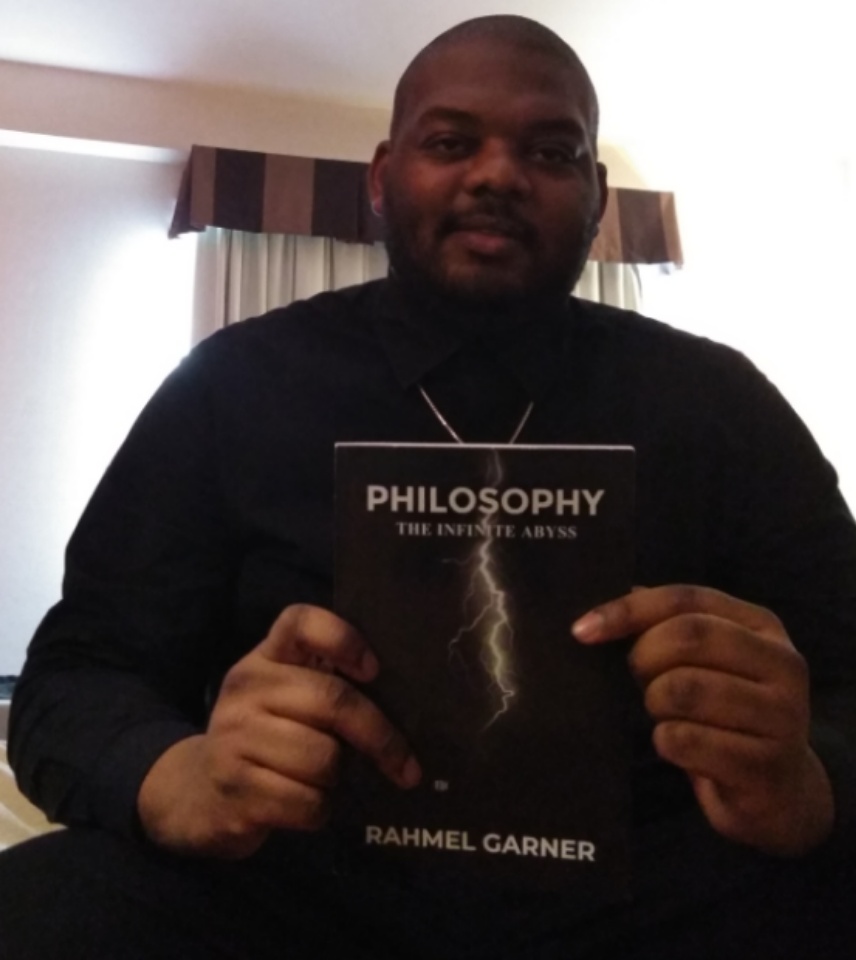 "Working with Dorrance has been a very positive experience. The staff has been very faithful and loyal. From the editing process to the design layout; Everything was done to it's full potential. Dorrance is definitely one of a kind."
---
Rahmel Garner
Philosophy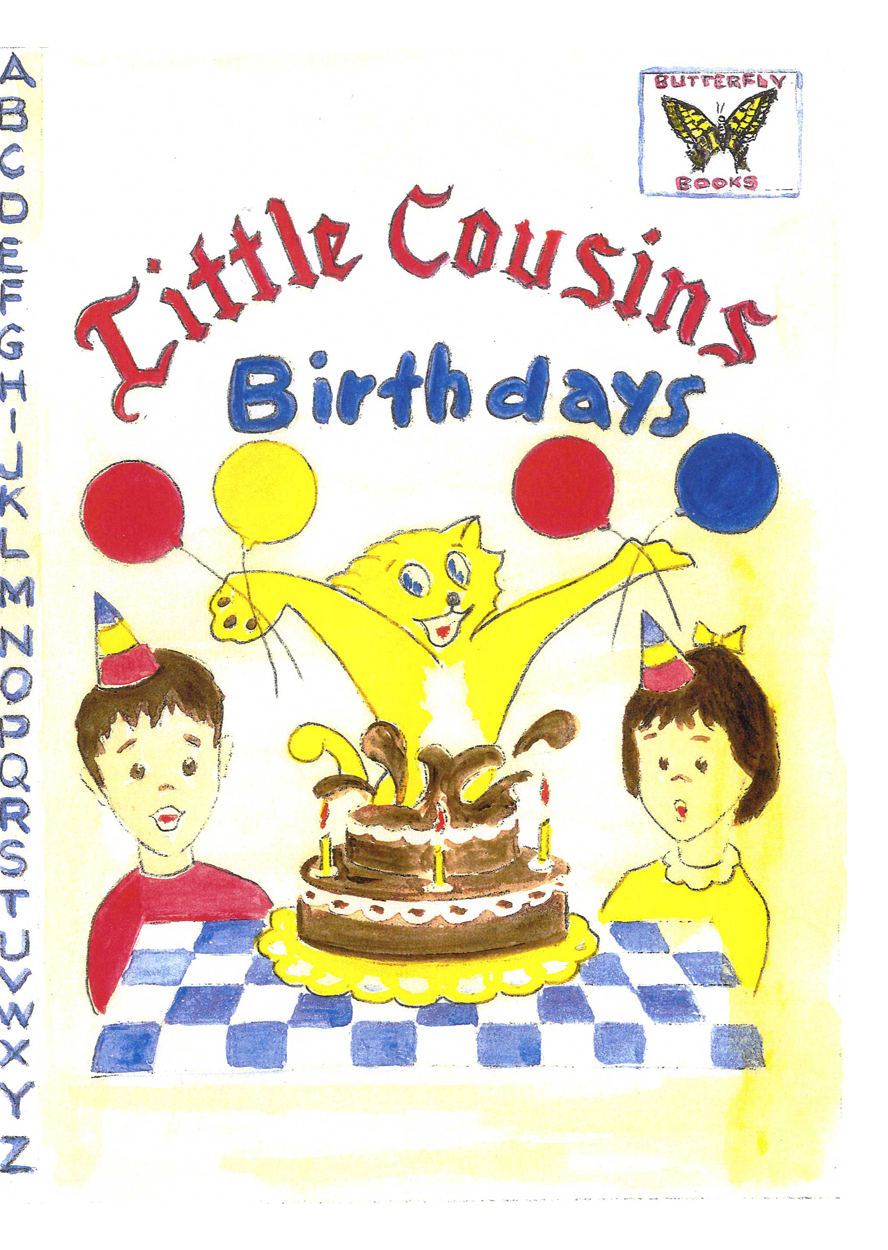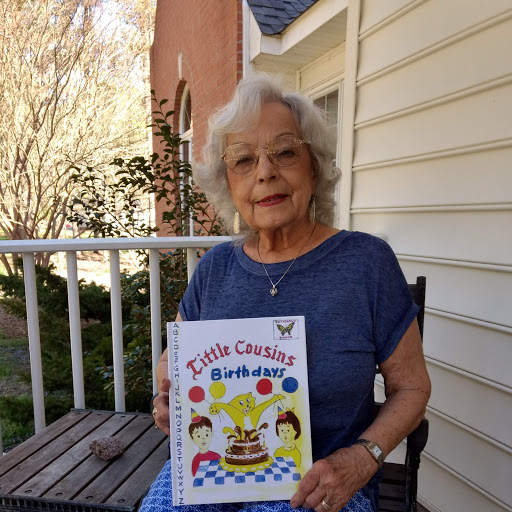 "Working with all the personnel at Dorrance Publishing has been a good experience for a new author.  The excellent reputation of Dorrance Publishing was the deciding factor in choosing from other publishers."
---
Mary Ann Olsen
Little Cousins Birthdays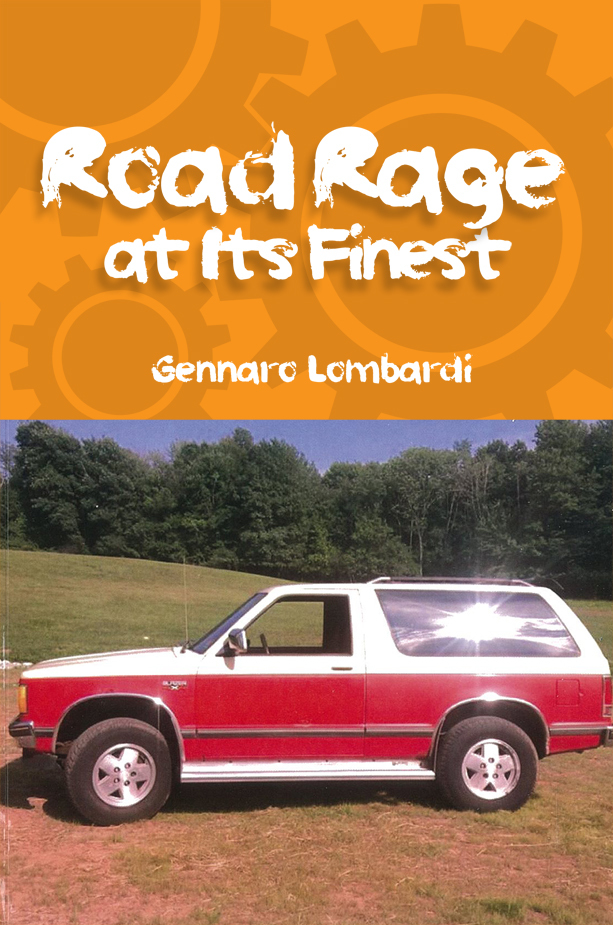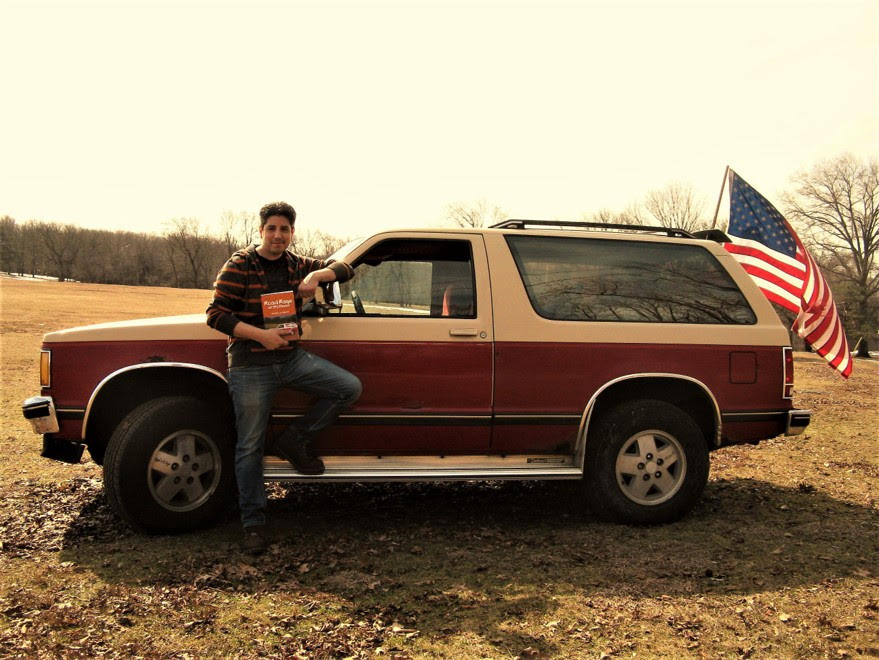 "If your childhood dream was to become a published author like me, and hold a physical manifestation of your dream in your hands, Dorrance Publishing is the only way to go. They made my wish a reality! The team is on point with everything, and very professional. From the very beginning with the contract they sent me, to the editing in the middle, to the follow up emails and phone calls I had periodically letting me know how the whole process was going, to the very end when I was sent the final product which was 100 percent on point, I could not refer you to someone else. Authors like you and me are the ones who are making history by telling our stories in books, but Dorrance is the one who is writing it down for us to make sure it all comes out write/right! Thank you for all of your hard work and then some."
---
Gennaro Lombardi
Road Rage at its Finest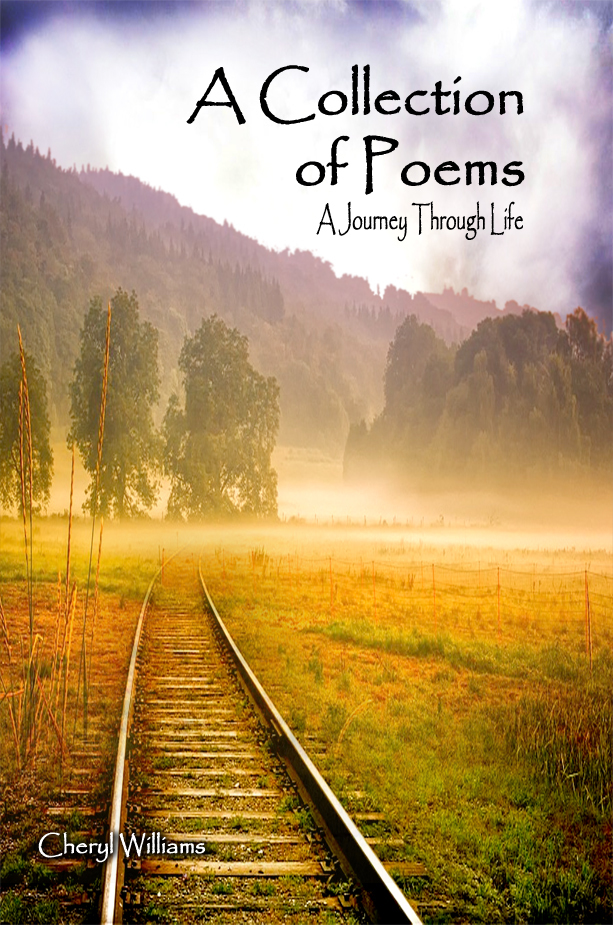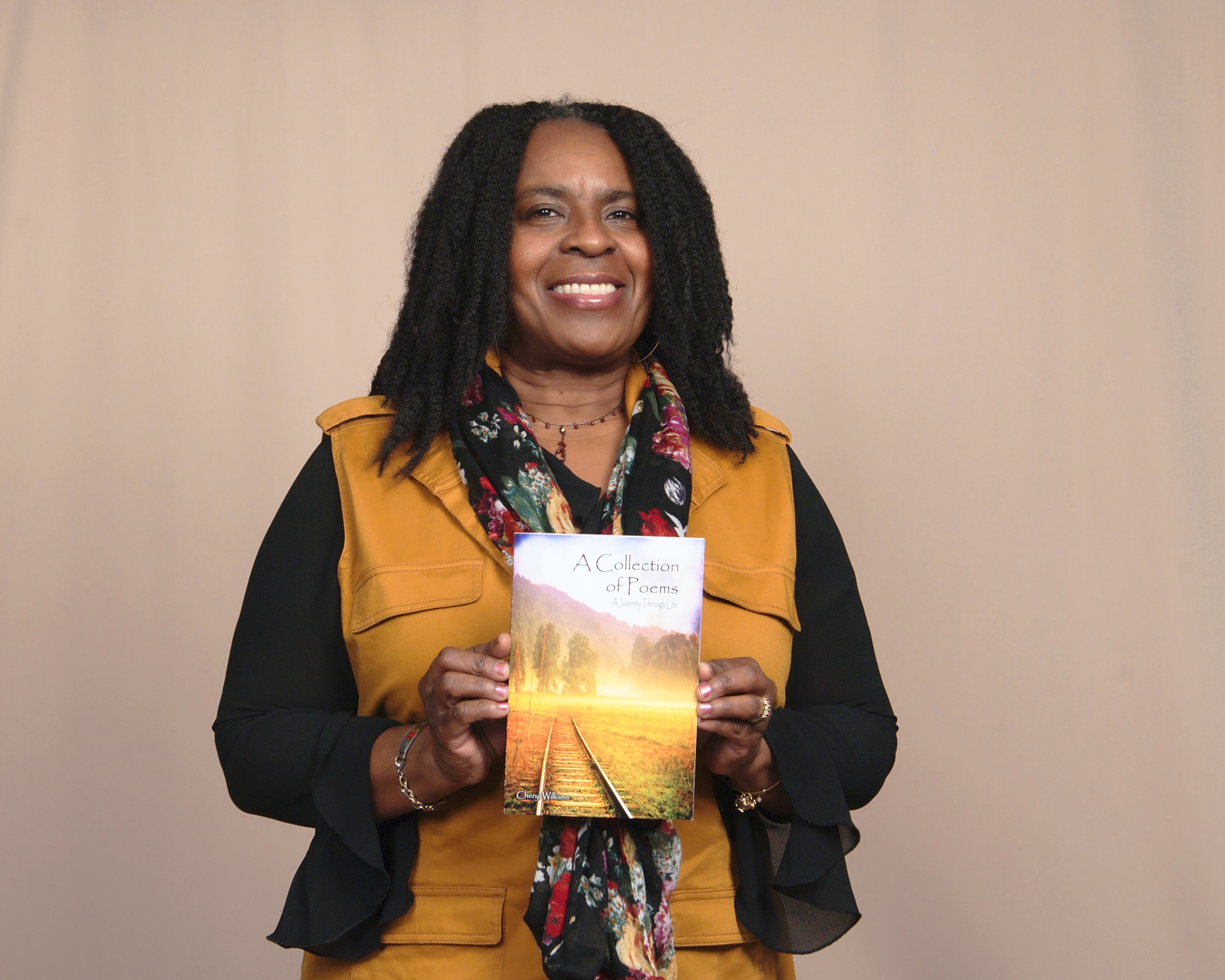 "Dorrance Publishing has exceeded my expectations. I am thoroughly satisfied with the level of professionalism, diligence, dedication, and quality of service provided in the publication of my book. The knowledgeable and courteous staff addressed my questions and concerns in a timely manner. Guiding and supporting me throughout this awe-inspiring journey. My experience working with Dorrance has been a truly amazing one."
---
Cheryl Williams
A Collection of Poems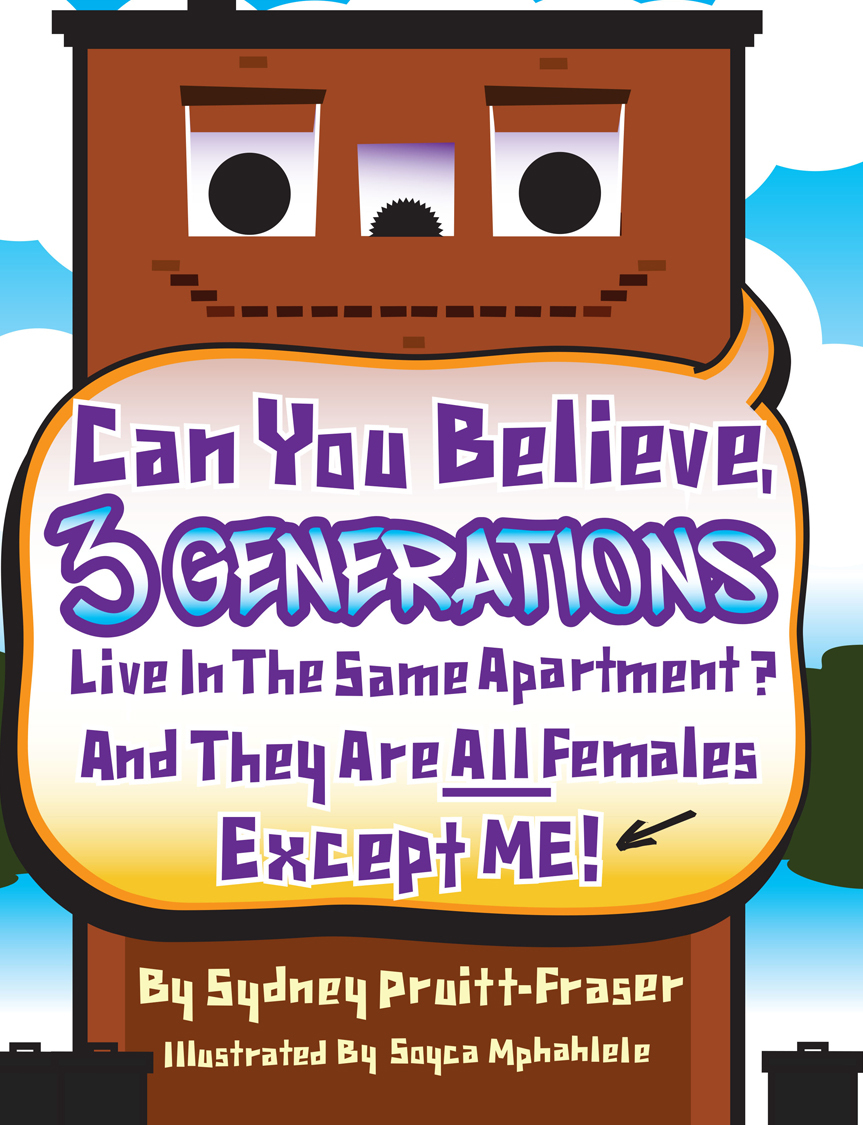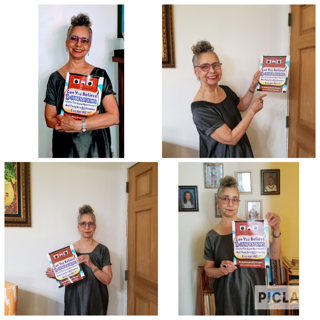 "The procedures of revisiting, reviewing, and editing illustrations and print ensured the very best BOOK! I am very grateful for the responsive and comprehensive feedback from my coordinator."
---
Sydney Pruitt-Fraser
Can you Believe, 3 Generations Live in the Same Apartment?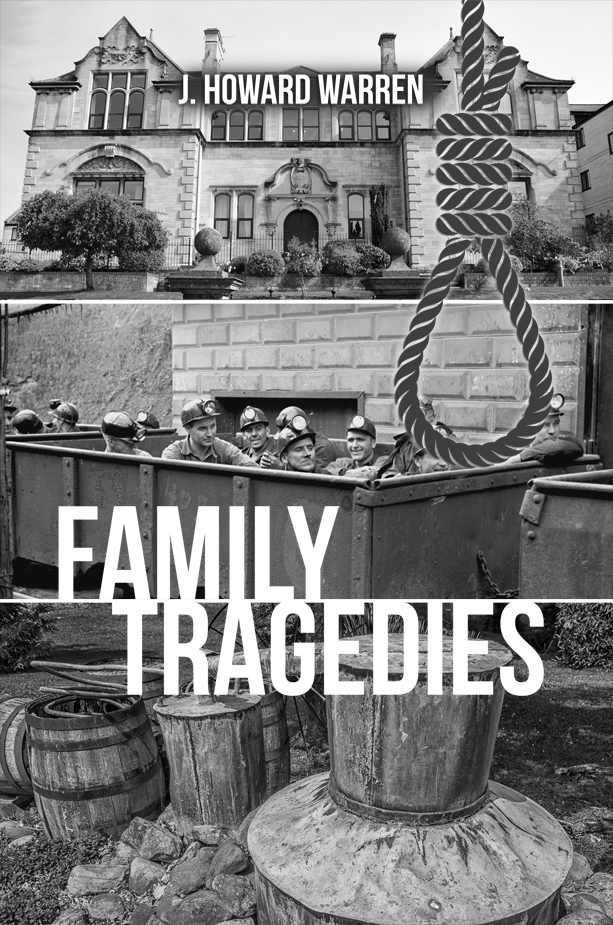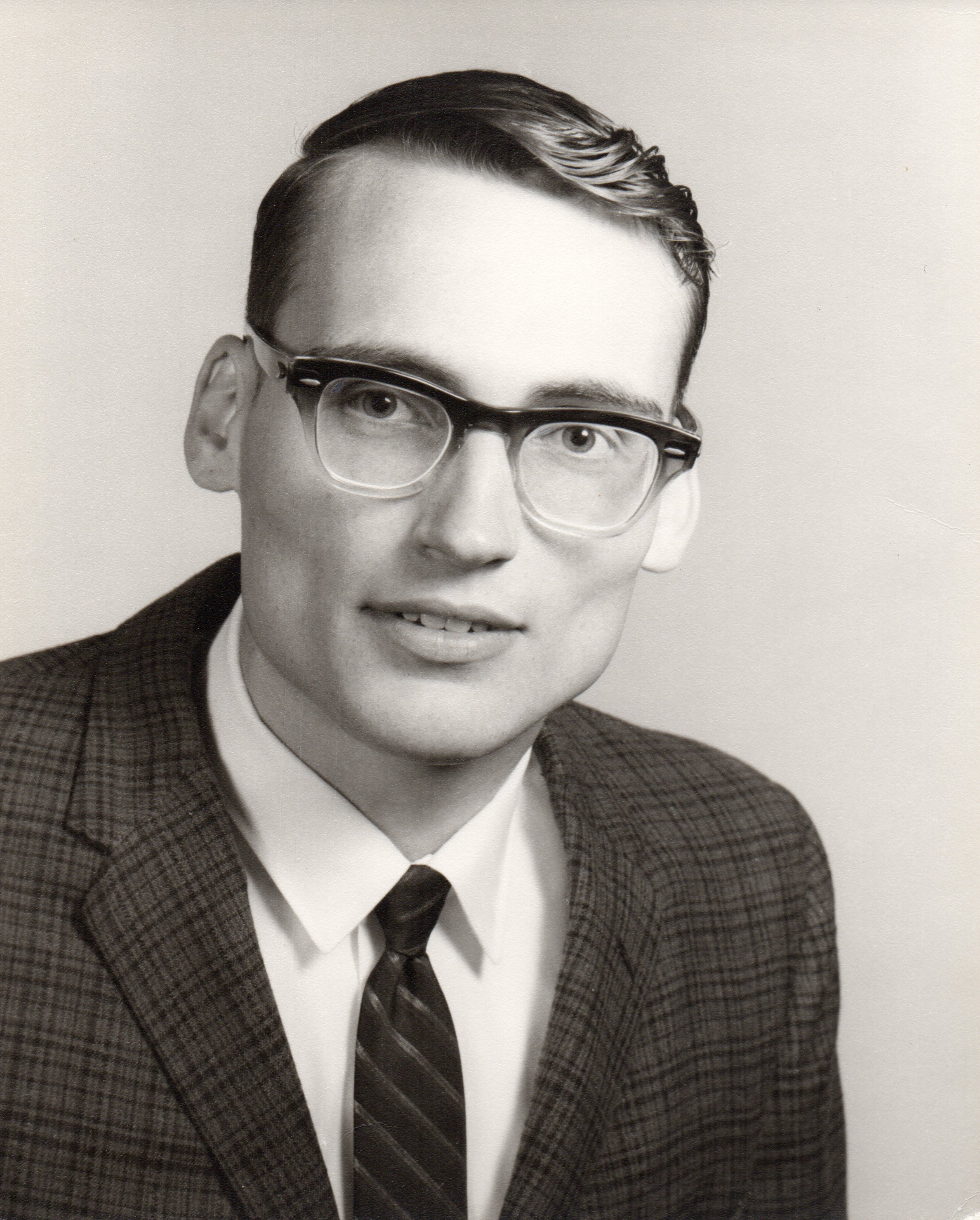 "In my very first efforts in publishing a manuscript, Dorrance Publishing has successfully guided me through all the hurdles that I had to climb over to publish my first work, 'Family Tragedies.' Melissa, my assigned project manager, handled the details of the draft, book cover, and final copy in an extremely professional manner. Melissa was very clear and concise in what she needed from me as we went through preparing the manuscript for publication. Michael has been very quick in working with me on contacts for the promotion of my book. Michael makes it very clear the items he needs from the author to facilitate promotional contacts in the publishing world. I would recommend Dorrance Publishing and their very competent, helpful staff for those looking to publish a work, especially a first time author."
---
J. Howard Warren
Family Tragedies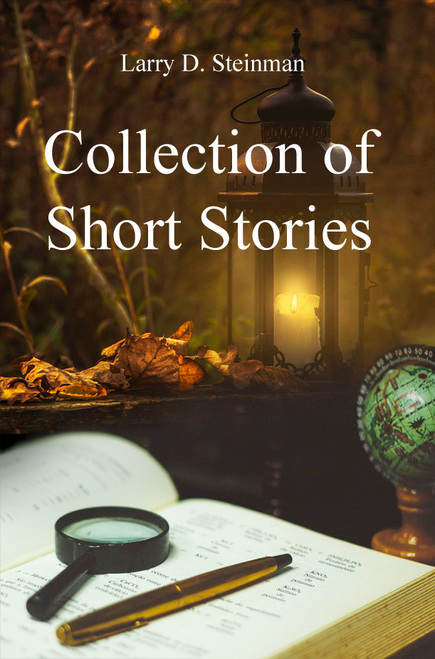 "The Dorrance Publishing Company is the place to have your book published. Everyone is friendly and helps you through the process of getting your book on the market."
---
Larry Steinman
Collection of Short Stories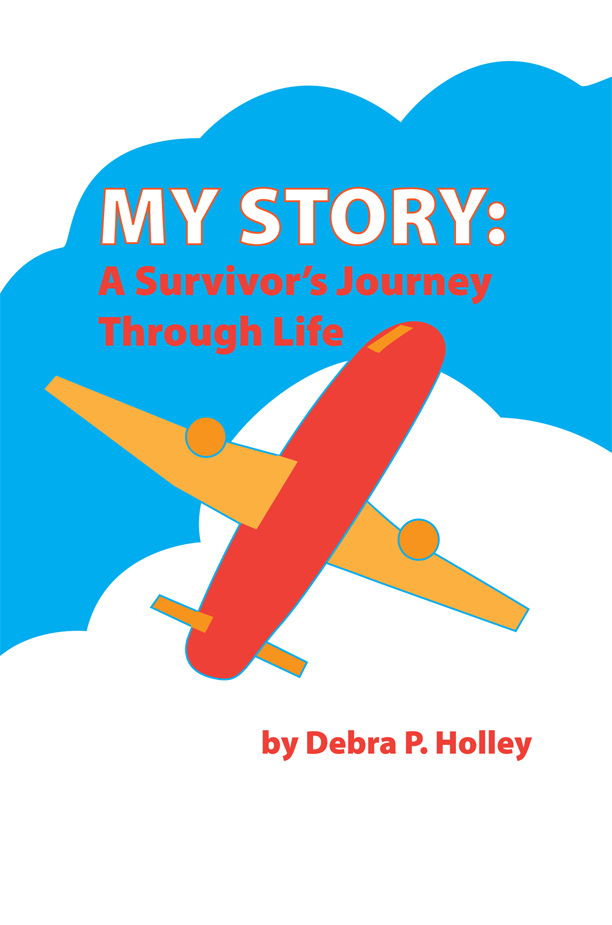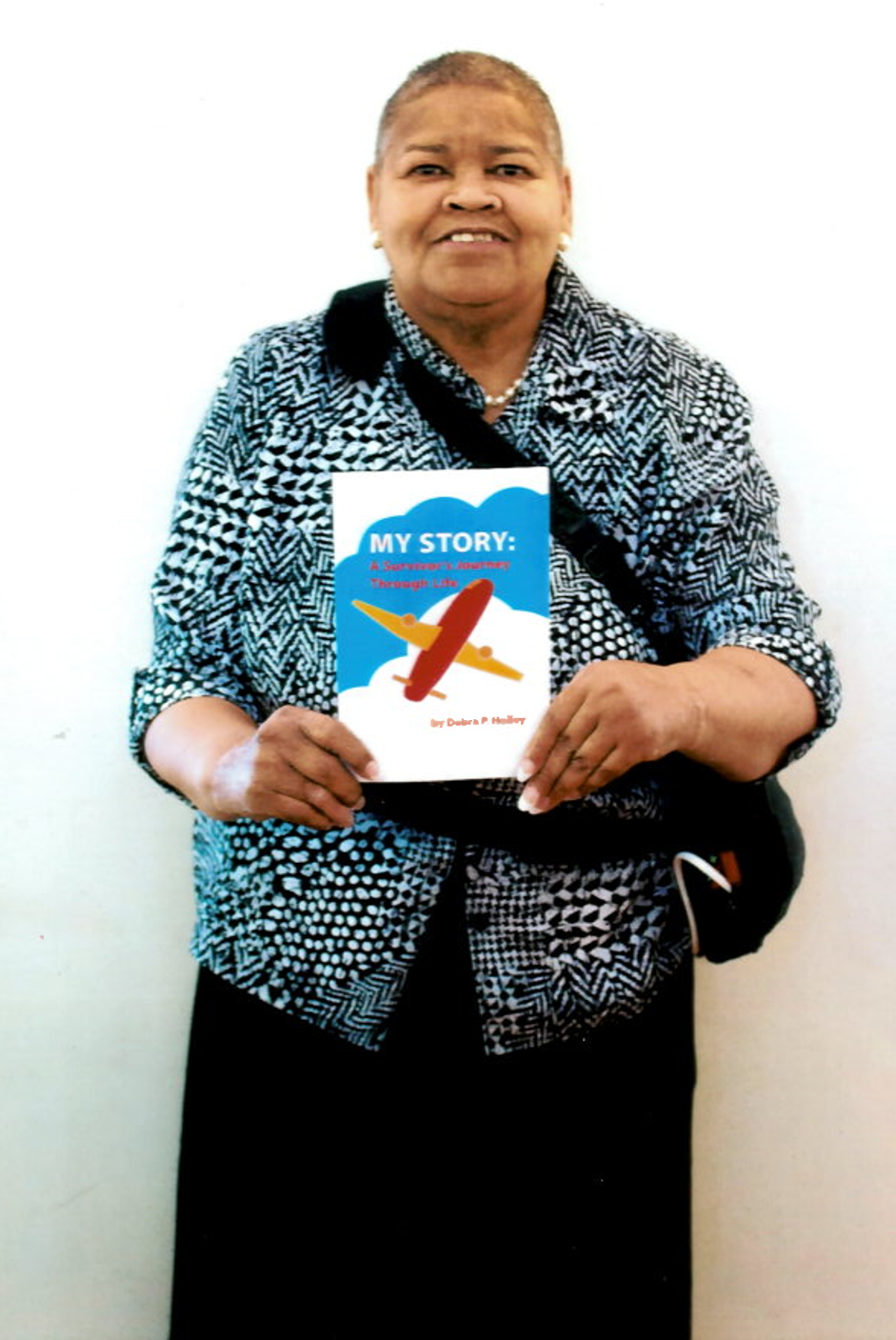 "I am pleased to have my first book published. It was a pleasant experience for this novice. The staff was very pleasant and professional. All my questions were answered. Their guidance and attention to detail were great. The staff from beginning to end was very courteous and made me feel like an important author. I would recommend them to any new author. Thank you for your service."
---
Debra Holley
My Journey: A Survivor's Story Through Life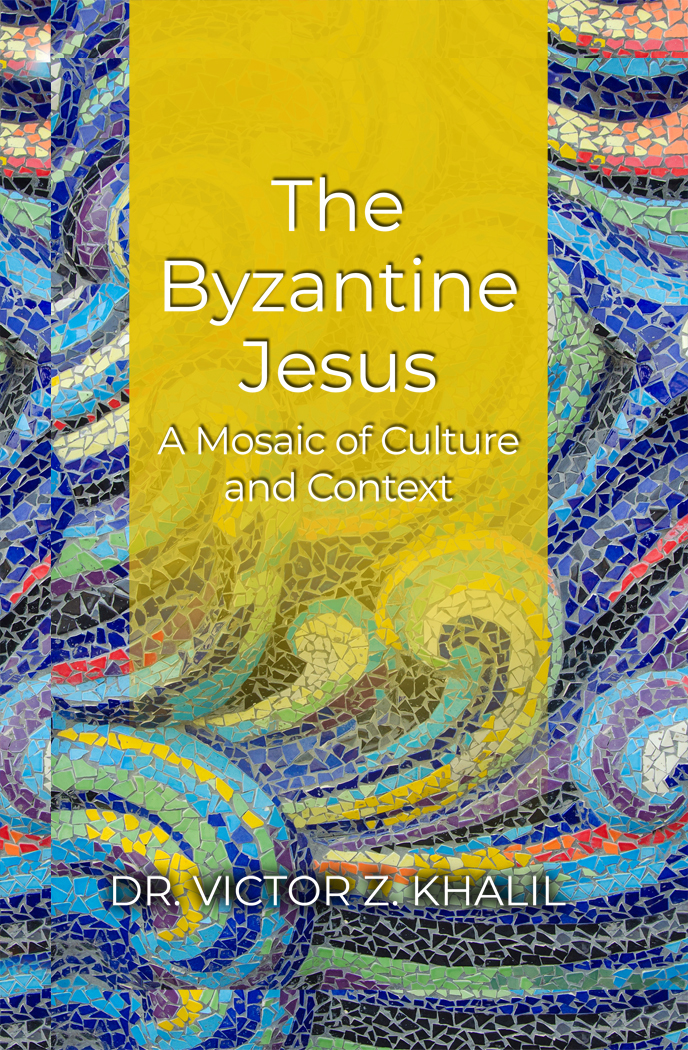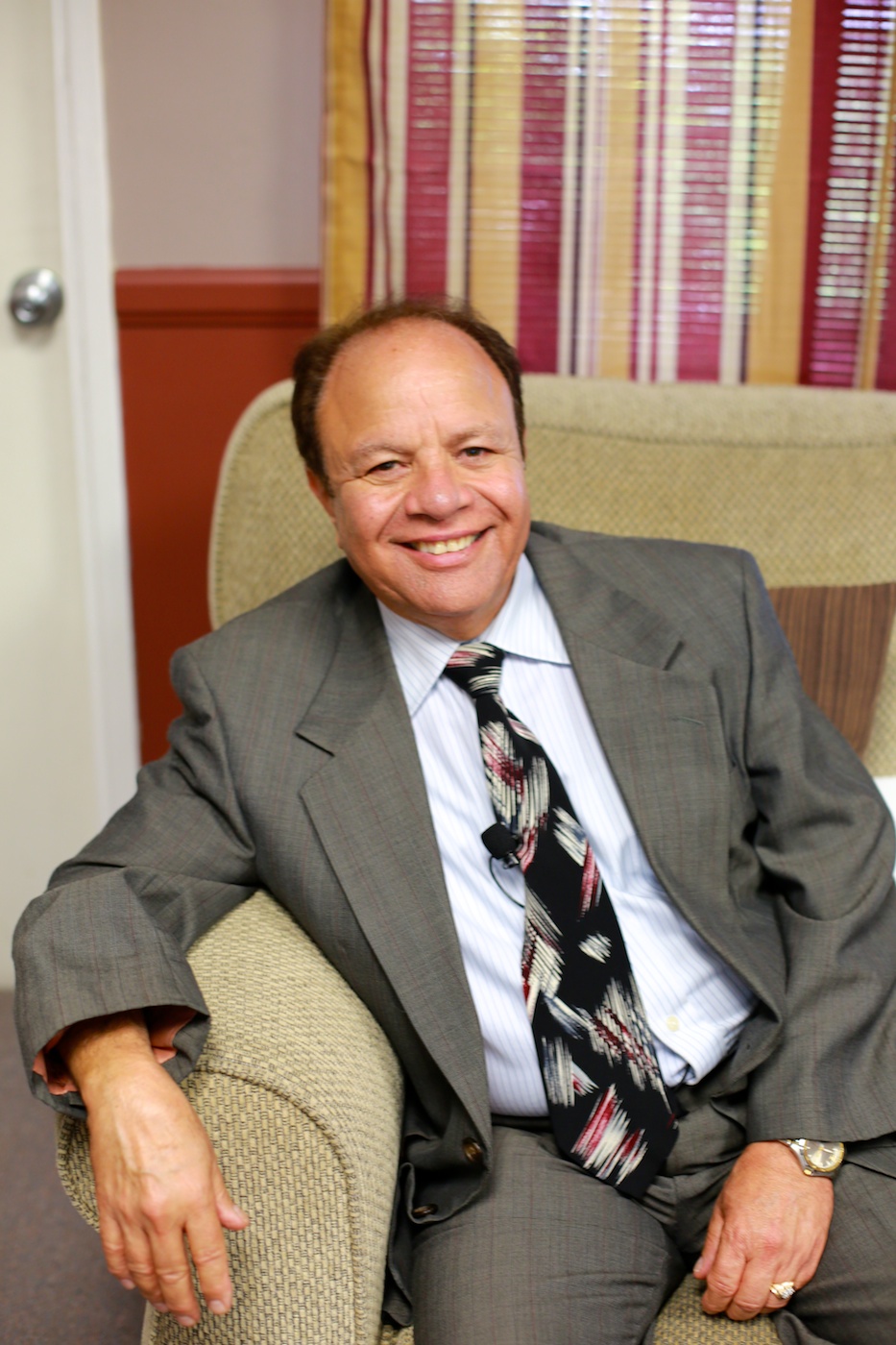 "I published my first book with Dorrance Publishing. They are very professional. The quality and craftsmanship is outstanding. The responses to my emails were timely. I am very pleased with the overall services and the staff. I give them five stars and highly recommend them. I want to say thank you Dorrance staff for their awesome service."
---
Victor Z. Khalil
The Byzantine Jesus, A Mosaic of Culture and Context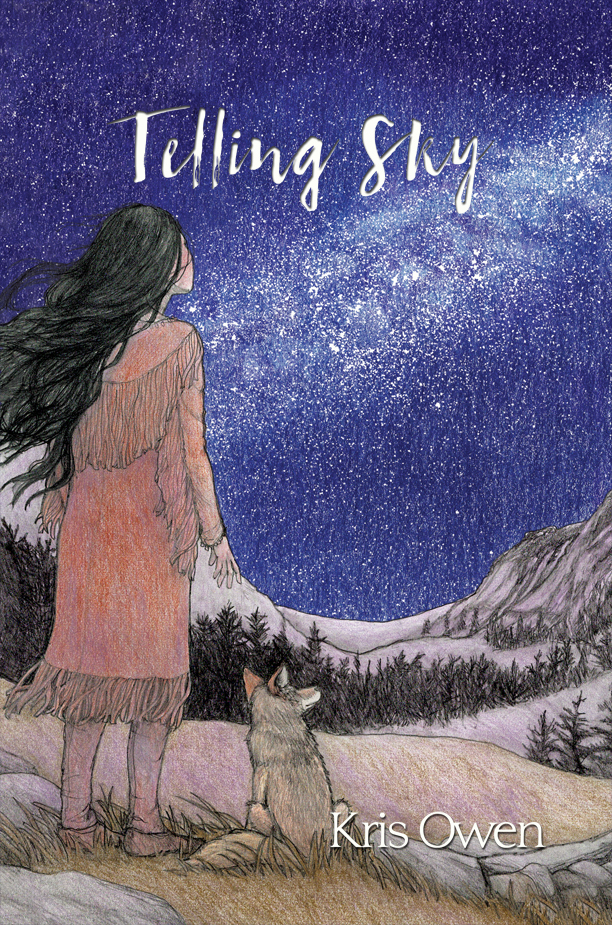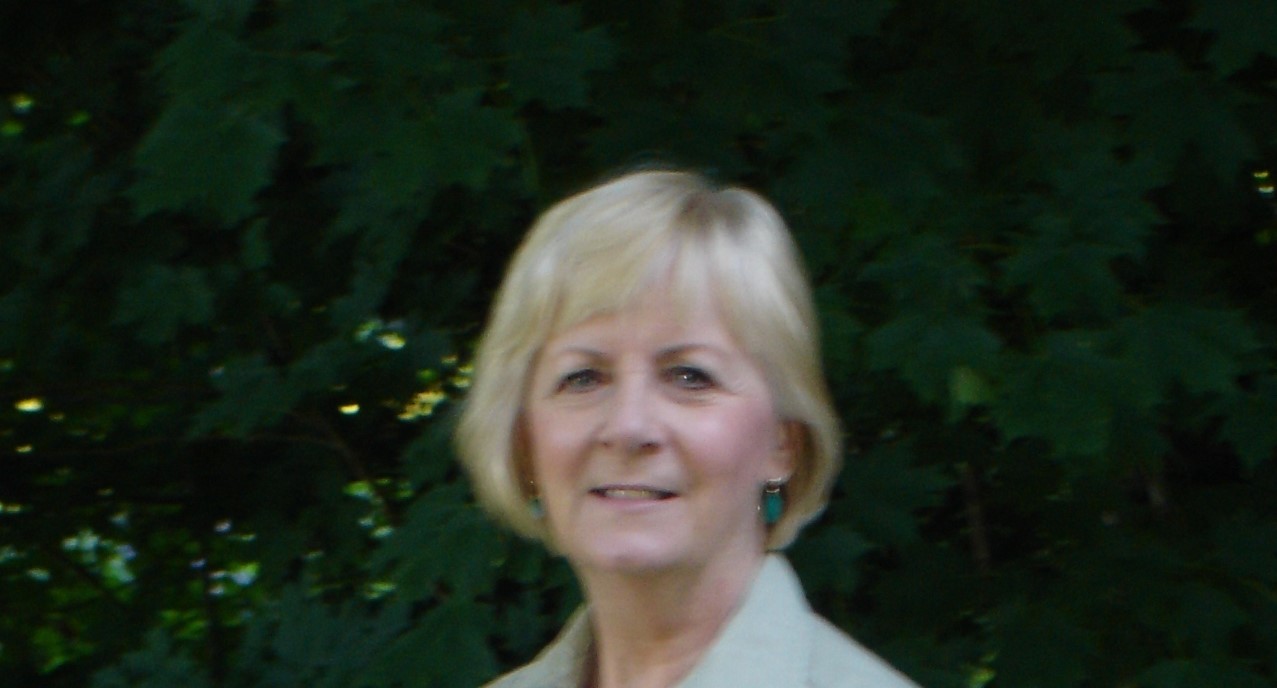 "My first book is like my first child. I was looking for guidance in the care and feeding of editing, promoting, and marketing. Happily, Dorrance provided me with the tools that were necessary to take my new baby in the direction of solid growth and recognition. The staff was courteous, responsive, and made me feel like I was a good parent. They offered a support system and products that allowed this novice to develop solid parenting skills. I'm a happy mother."
---
Christine Ann Litton
Telling Sky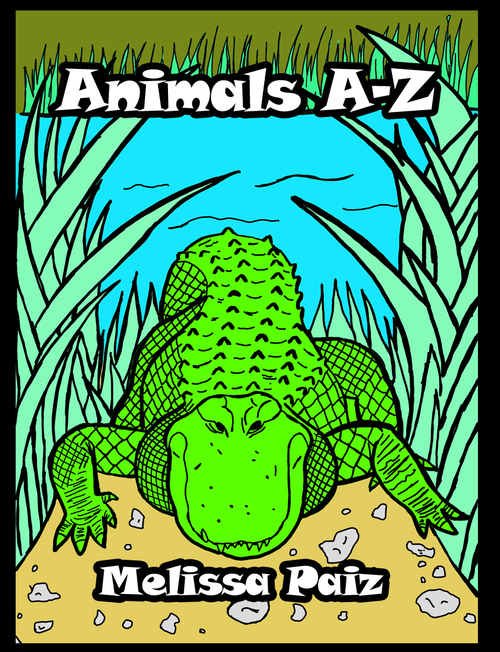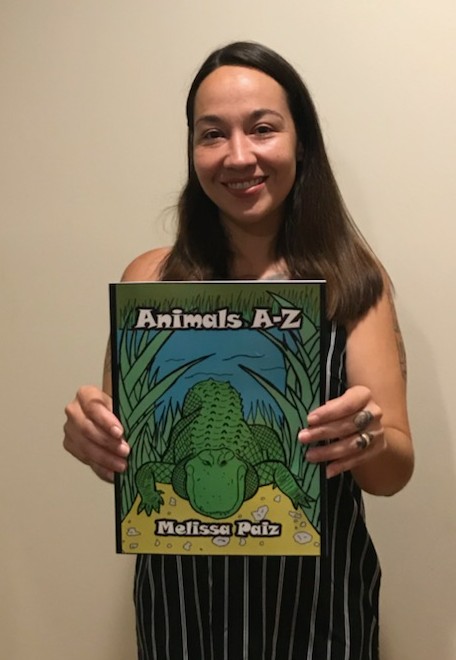 "Before I turned to the services of Dorrance Publishing, I was just a hairstylist and artist by hobby. Now, I am a published author! Who knew? I had absolutely no idea of how to turn my art into a book. What I appreciate most about Dorrance is the help they provided. They set me up with a team of professional experts who walked me through the whole entire process step-by-step. I highly recommend Dorrance Publishing for all old, new, and aspiring authors."
---
Melissa Paiz
Animals A - Z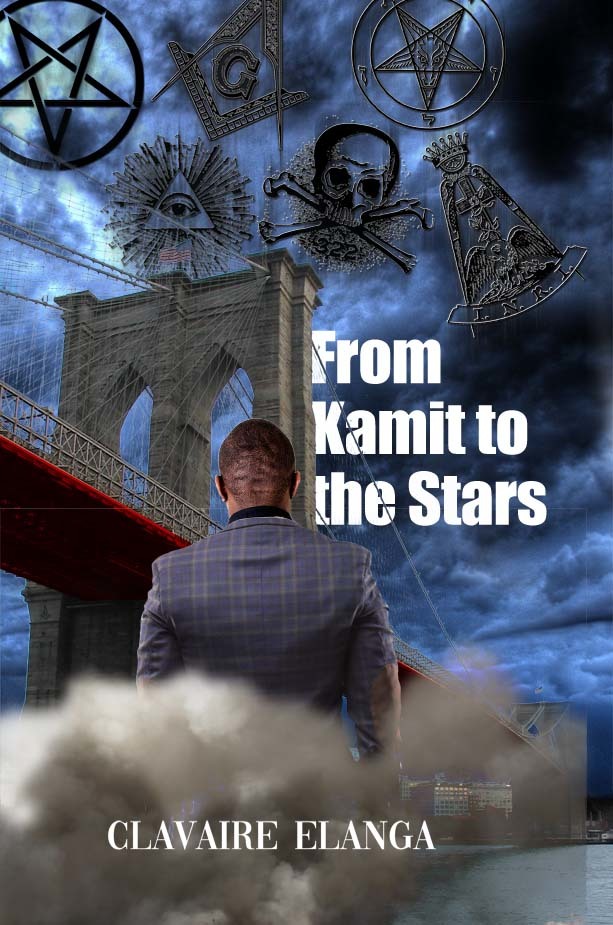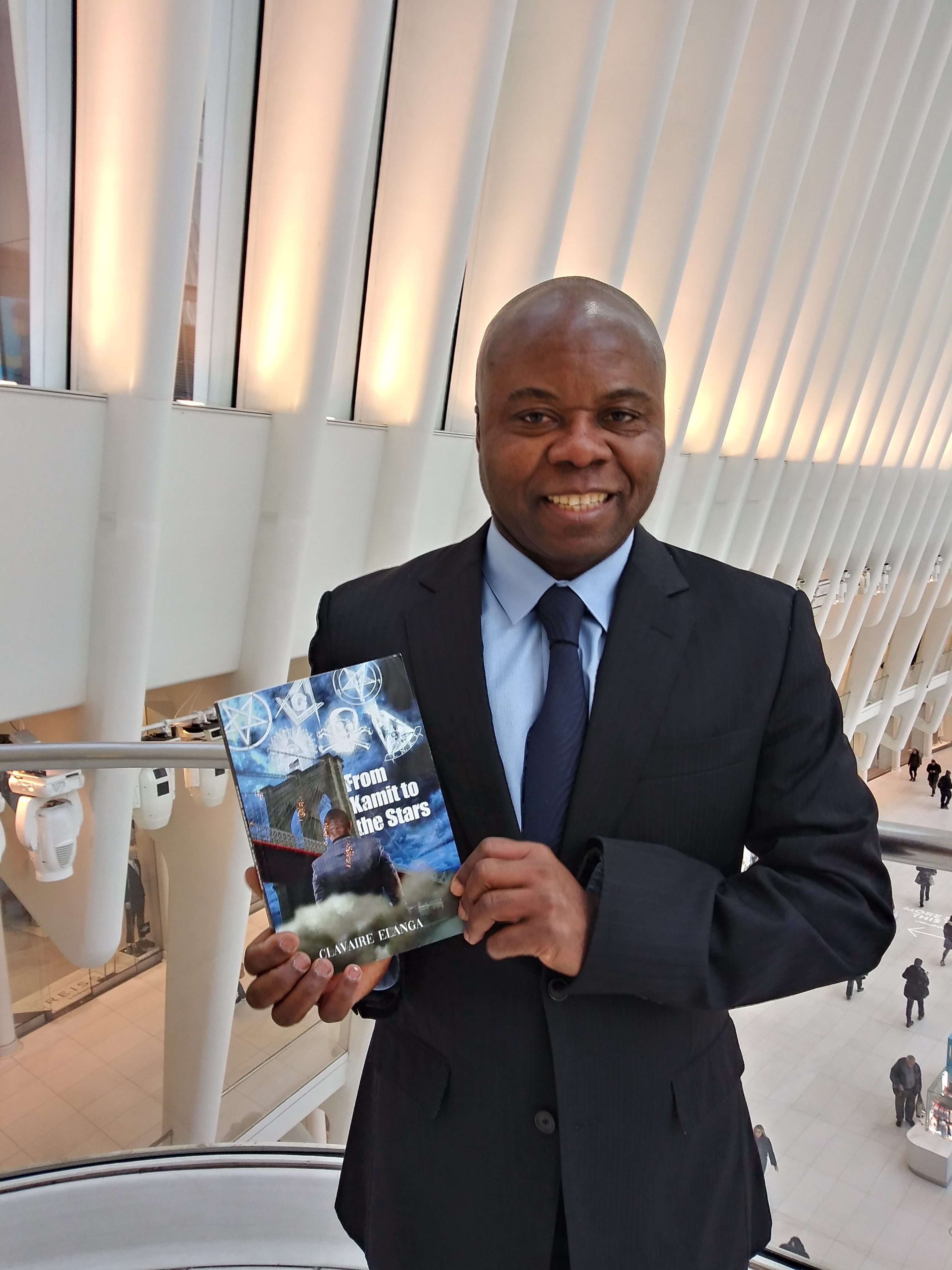 "I published books before and I expected a better experience. To examine my manuscript, Dorrance took almost two weeks, when other Publishers accepted it right away. I knew they were somehow elitists; I mean they don't rush for money. I particularly appreciated their professionalism; for they followed the schedule step-by-step. In short, Dorrance foresaw my concerns and expectations. I had no other alternative than to confide my manuscript to them. I would recommend Dorrance to authors who consider accomplishing a great realization which impacts history."
---
Clavaire Elanga
From Kamit to the Stars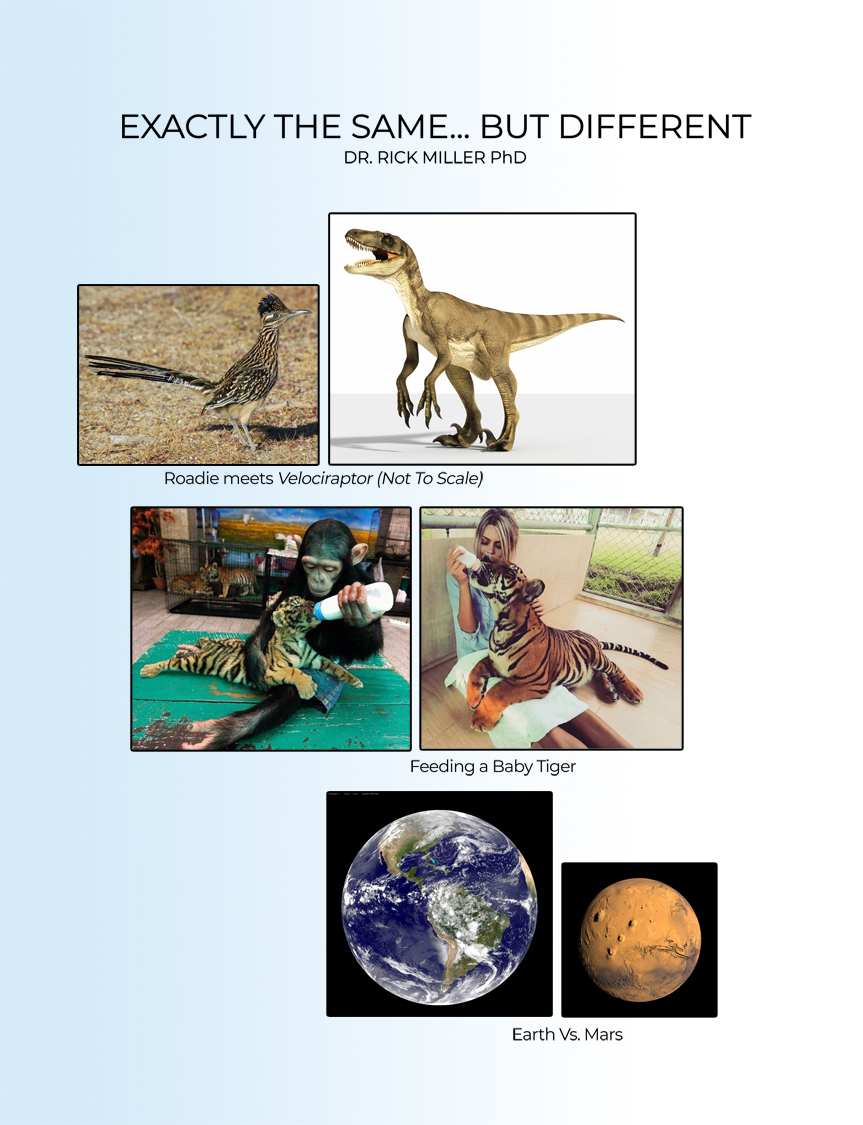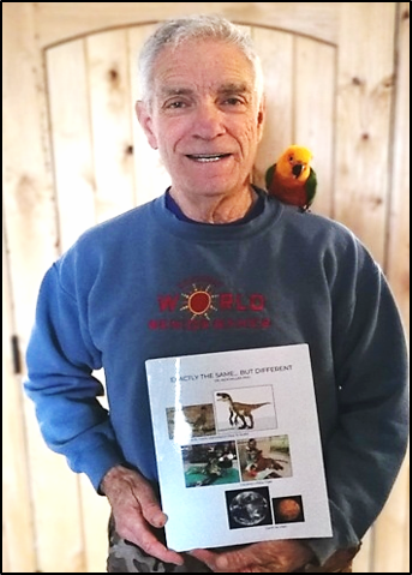 "My book, 'Exactly The Same…But Different' has been completed by Dorrance Publishing. Because the original manuscript was long and had hundreds of mostly color images and diagrams it was a difficult process, and it took over a year to complete the editorial process. However, the editorial staff did a great job with the manuscript and illustrations and the final book looks great. They kept in contact and were patient with some of the corrections. I am very pleased with the final result."
---
Rick Miller
Exactly The Same...But Different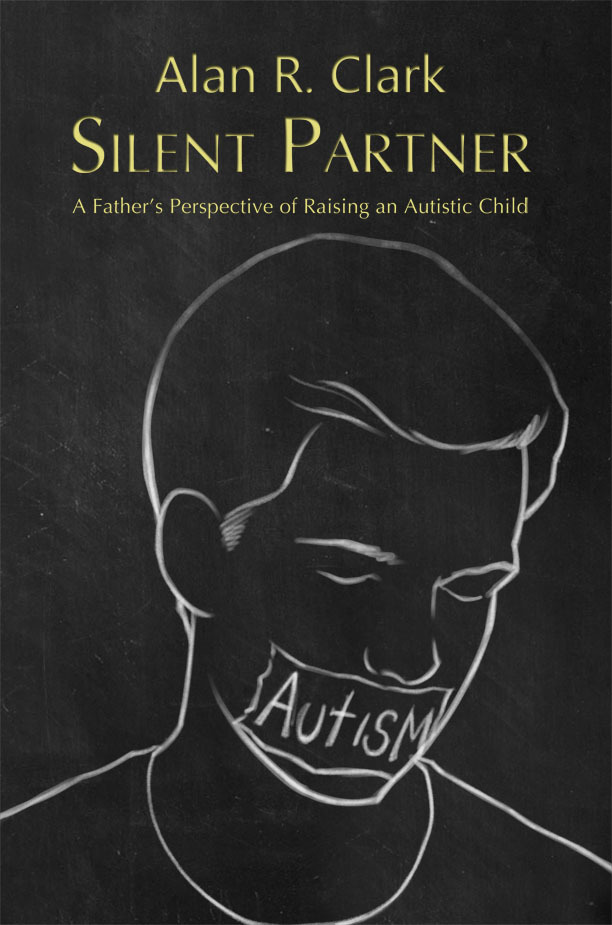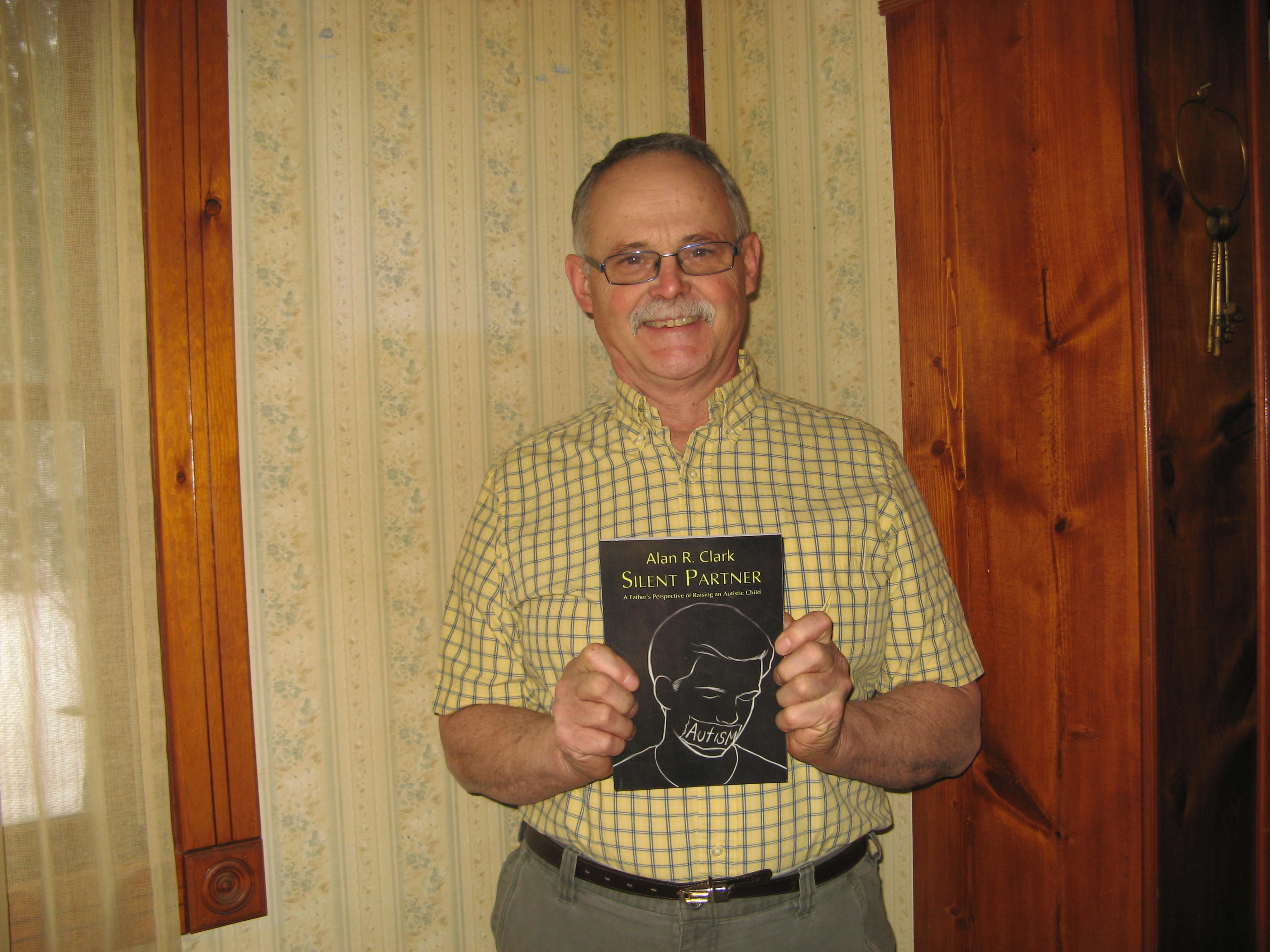 "Admittedly, being naive to say the least concerning having a book published, it was my great fortune to be accepted and guided by Dorrance Publishing. I couldn't imagine more prompt, courteous, respectful help during this endeavor. Truly, it has been a great pleasure."
---
Alan Clark
Silent Partner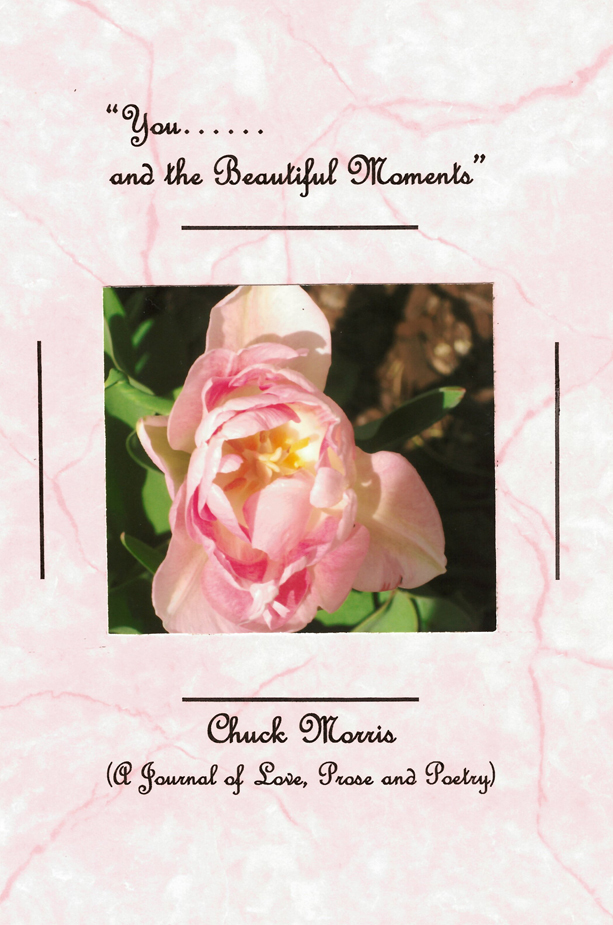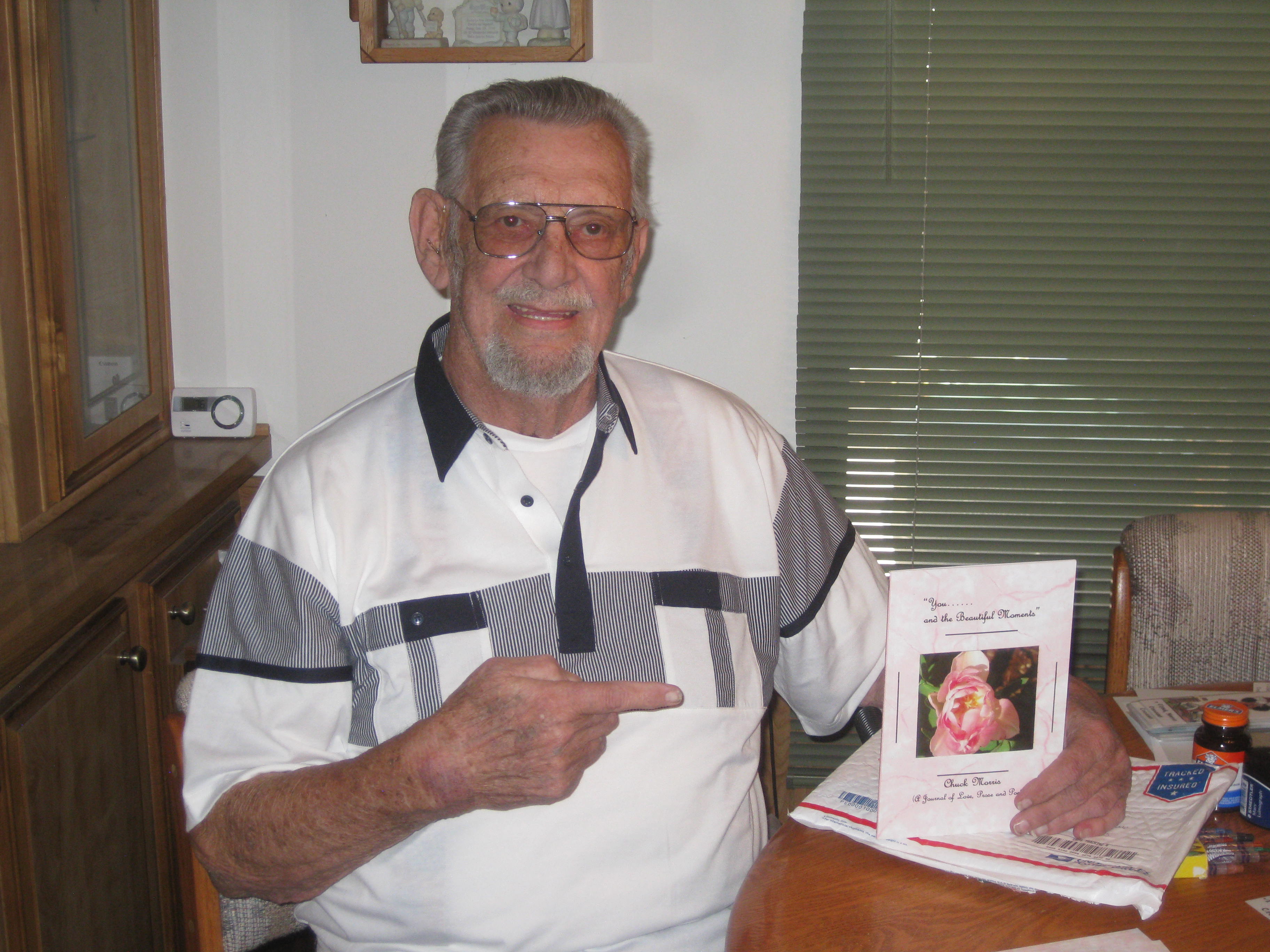 "My poems laid dormant in a file cabinet for fifty years until Dorrrance Publishing brought them to life".
---
Chuck Morris
You...and the Beautiful Moments (A Journal of Love, Prose, and Poetry)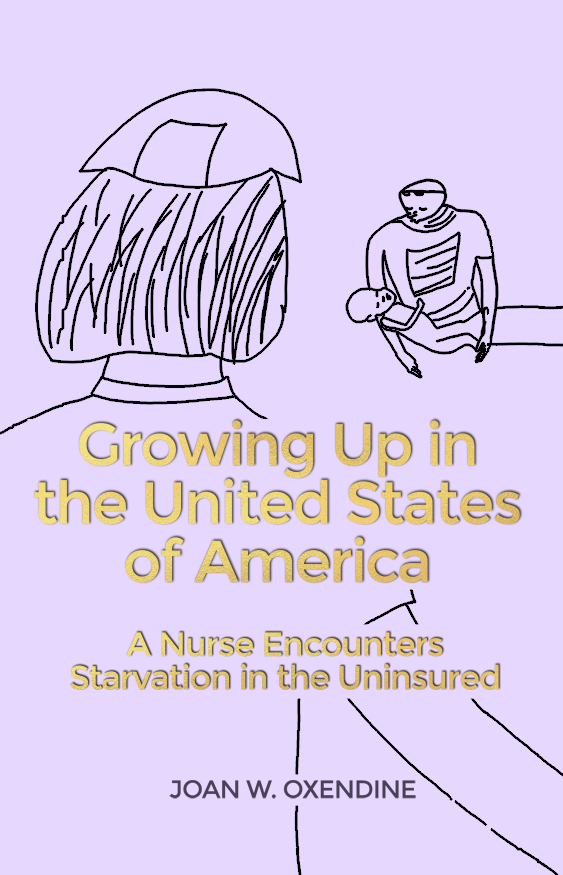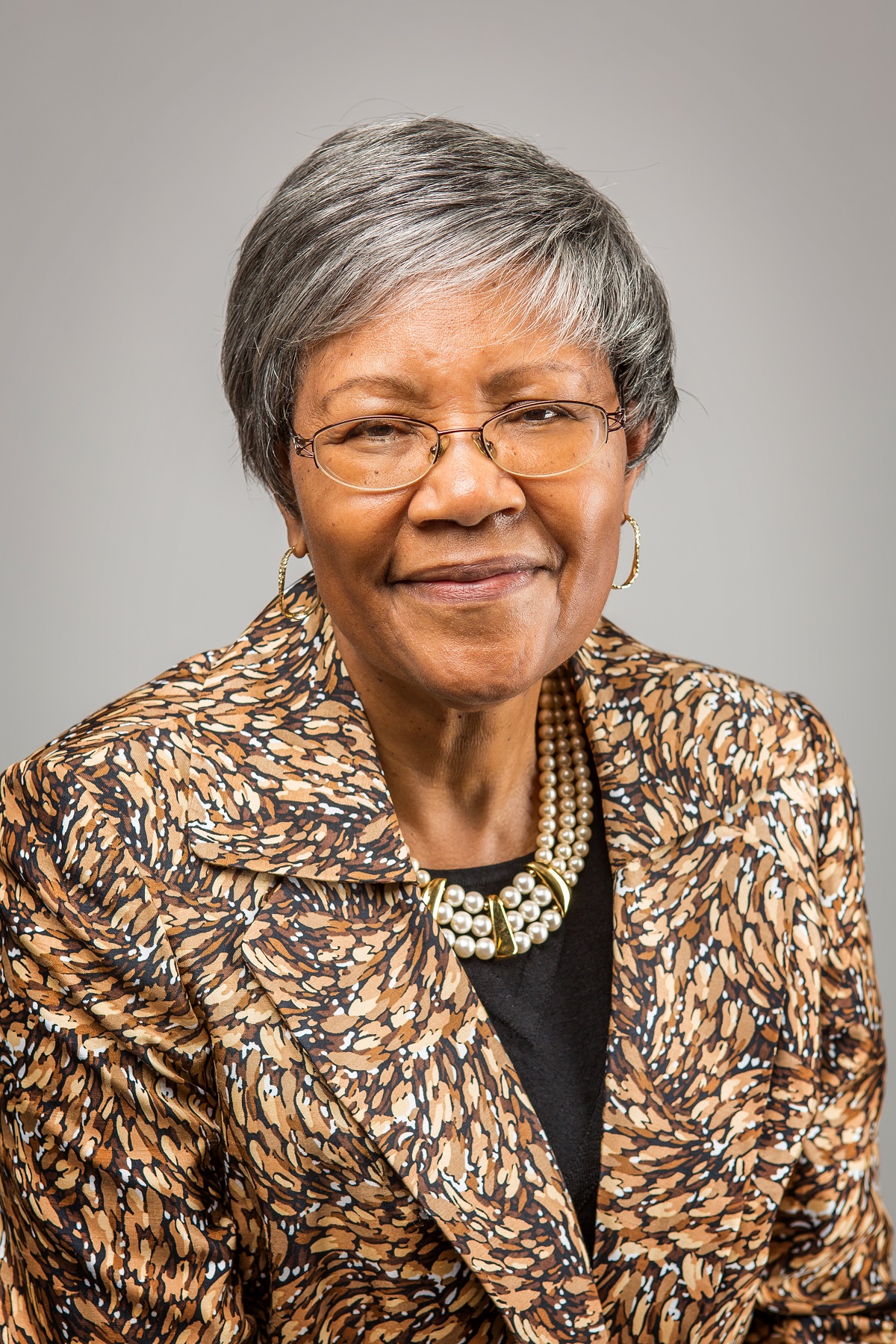 "I was ready to have my manuscript rejected after submission. Your staff was so convincing that I submitted it. After it was accepted for publication, the contacts with Dorrance Publishing were very positive. The staff was very professional and responsive."
---
Joan Oxendine
Growing Up in the United States of America: A Nurse Encounters Starvation in the Uninsured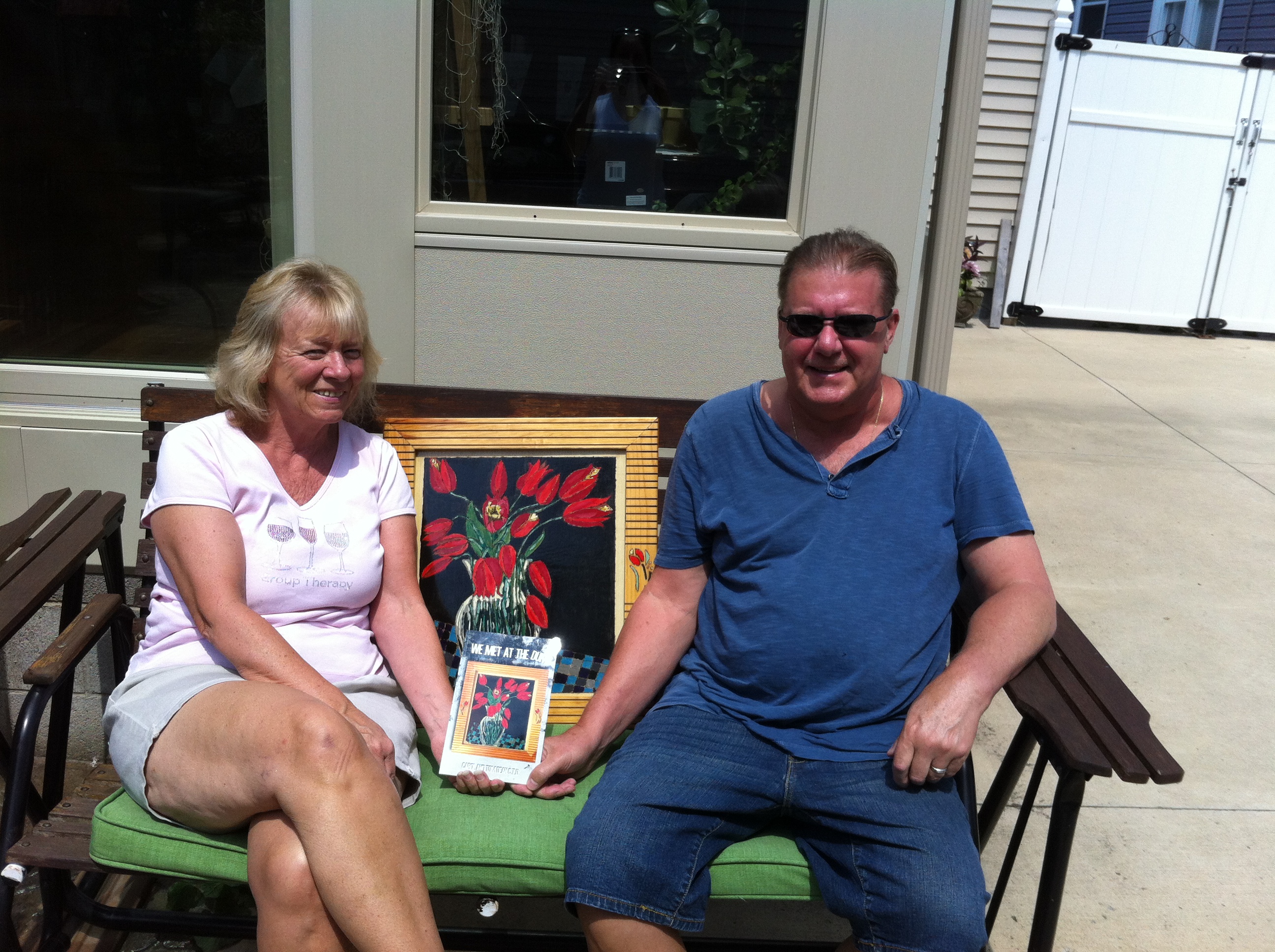 "Dorrance staff made us feel like we won a blue ribbon at the fair and when we pinned it to our shirt everyone knew we are winners."
---
Tom Dean
We Met at the Dump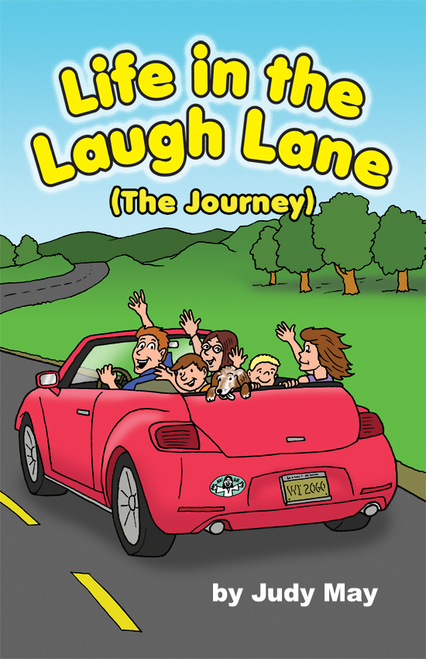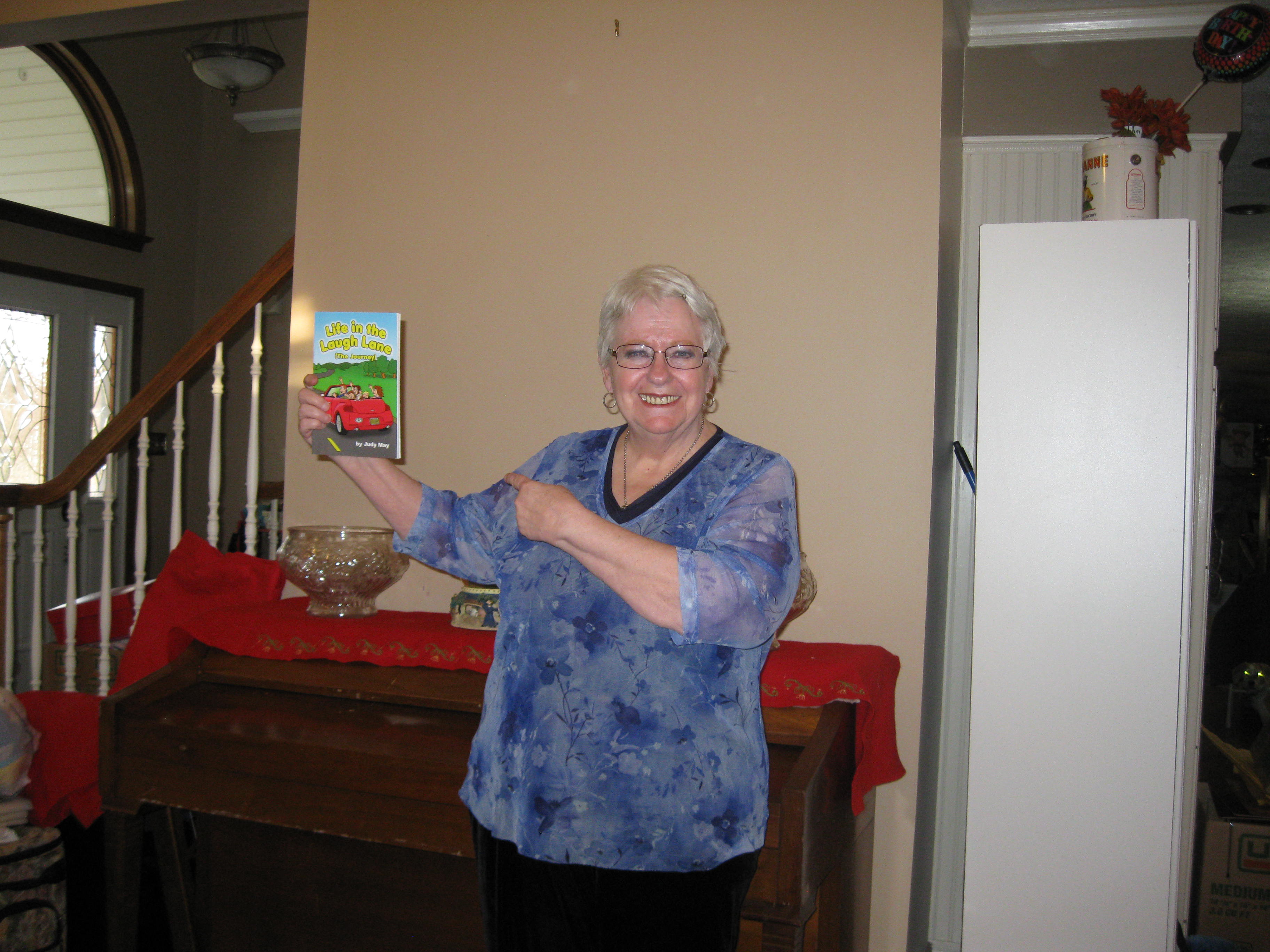 "Meticulous, professional, and keepers of their word! That is how I describe Dorrance  Publishing.  Dorrance is the 'go to' publisher if you want your book to be exactly the way you have dreamed. If you are not happy, then Dorrance is not happy. They strive to please their authors in every way possible, including the artwork. You will be apprised of every single aspect that is taking place with your 'baby,' and, nothing is done without your approval. Dorrance did not disappoint."
---
Judy May
Life in the Laugh Lane. (The Journey)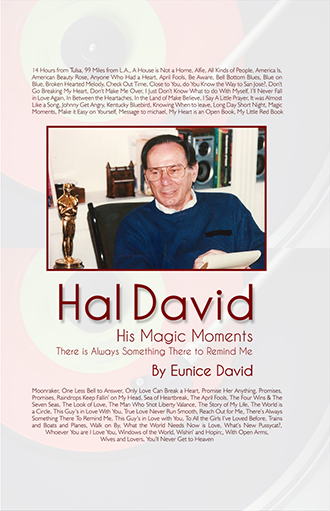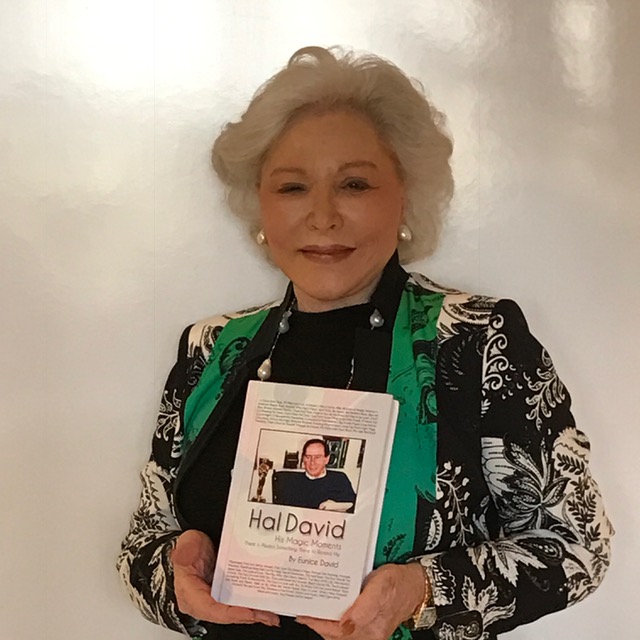 "The wonderful people at Dorrance Publishing held my hand throughout the process of seeing my book come to fruition. From the first draft, through the treasured first copy I received hot off of the press.  It was a great experience."
---
Eunice David
Hal David: His Magic Moments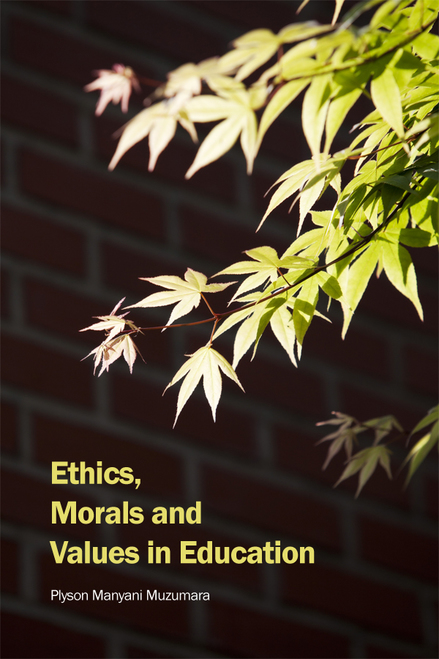 "It's with great pleasure for me to write something about Dorrance Publishing Company. The staff members have helped me so much in publishing my book. The team was outstanding. From the editing to the layout of the book all the way to the publication, it's beautiful. The members were very responsive, encouraging, and offered up-to-date information as we worked through the book. I was initially hesitant before I chose Dorrance, but along the way, I found that the company meant business and this encouraged me. I am thankful that they chose my manuscript to publish. I will continue to publish more books through them and write about my satisfaction with them. I did research on who to send my manuscript to and I'm happy I chose Dorrance Publishing Company. Surely, the Company deserves to be 'Trusted by Authors for nearly 100 years.'"
---
P.M. Muzumara
Ethics, Morals and Values in Education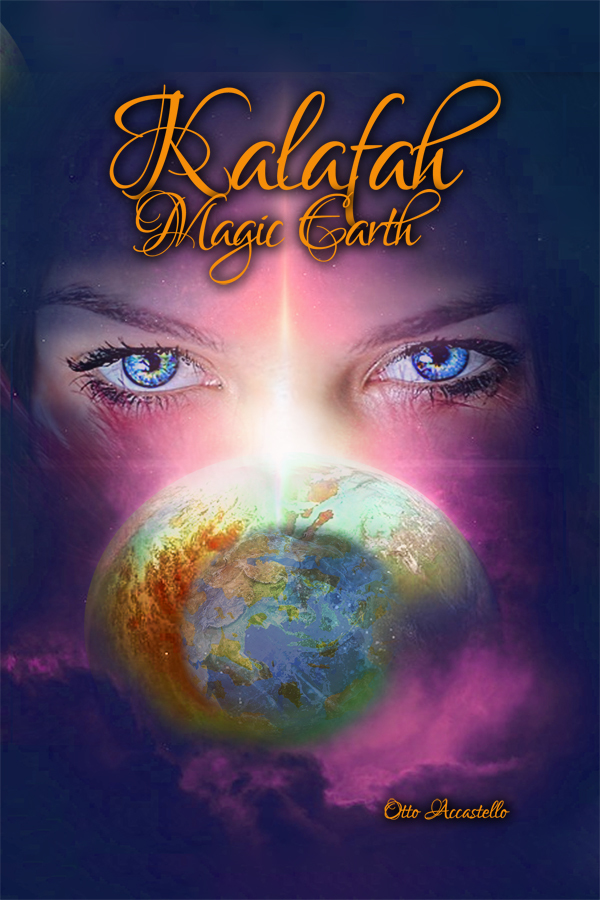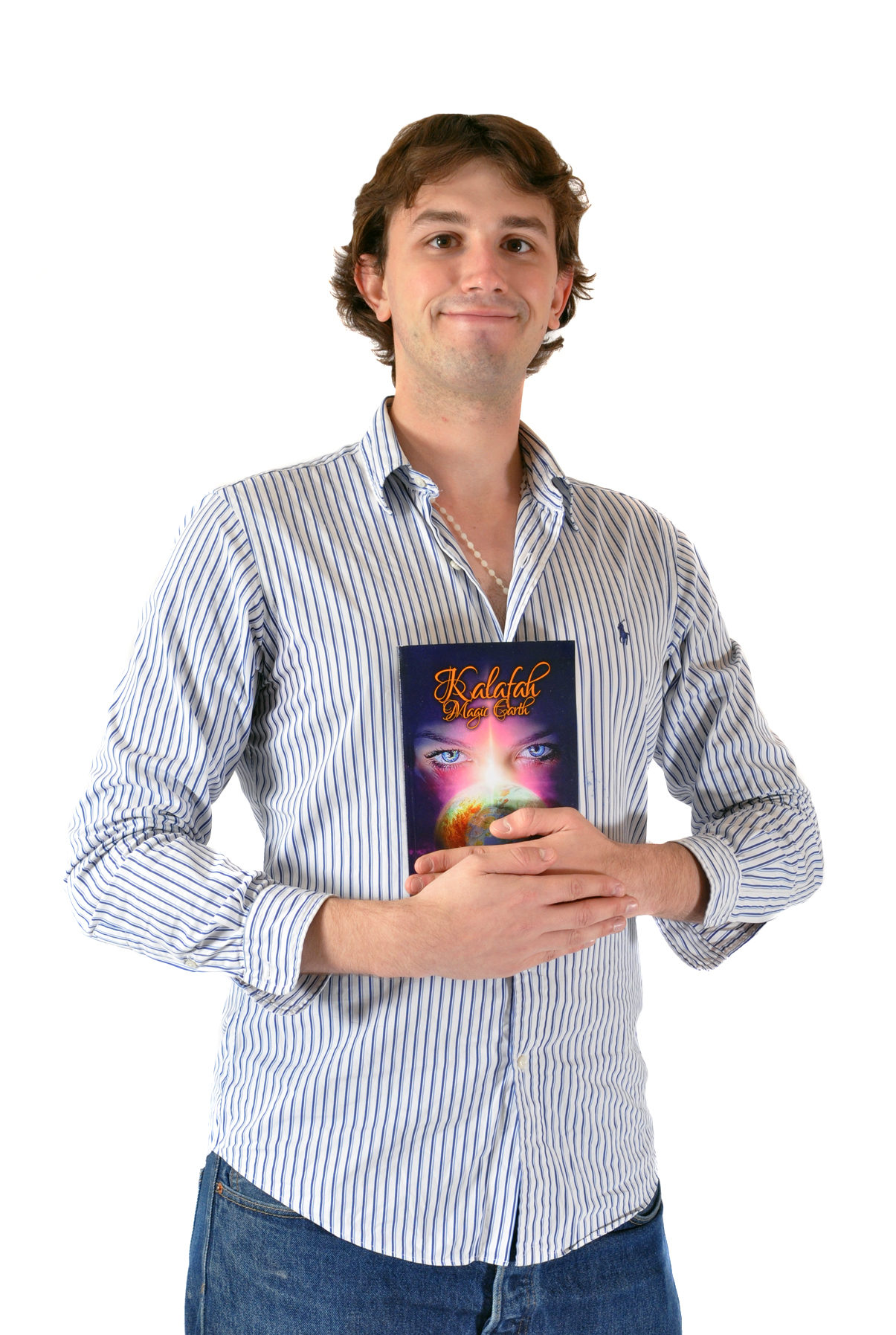 "Dorrance Publishing helped me when I most needed it. Life is a trip and thanks to the team, I felt I finished a stage in my journey and started a whole new one, allowing me to advance even more with my dreams. It was one of the best experiences in my life so far. Thank you!"
---
Otto Accastello
Kalafah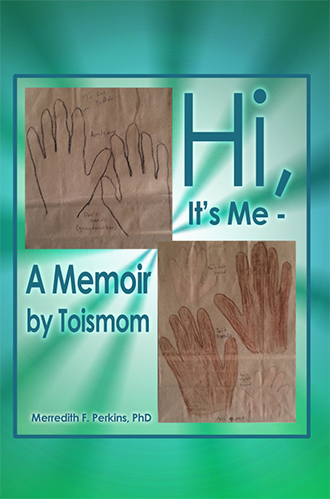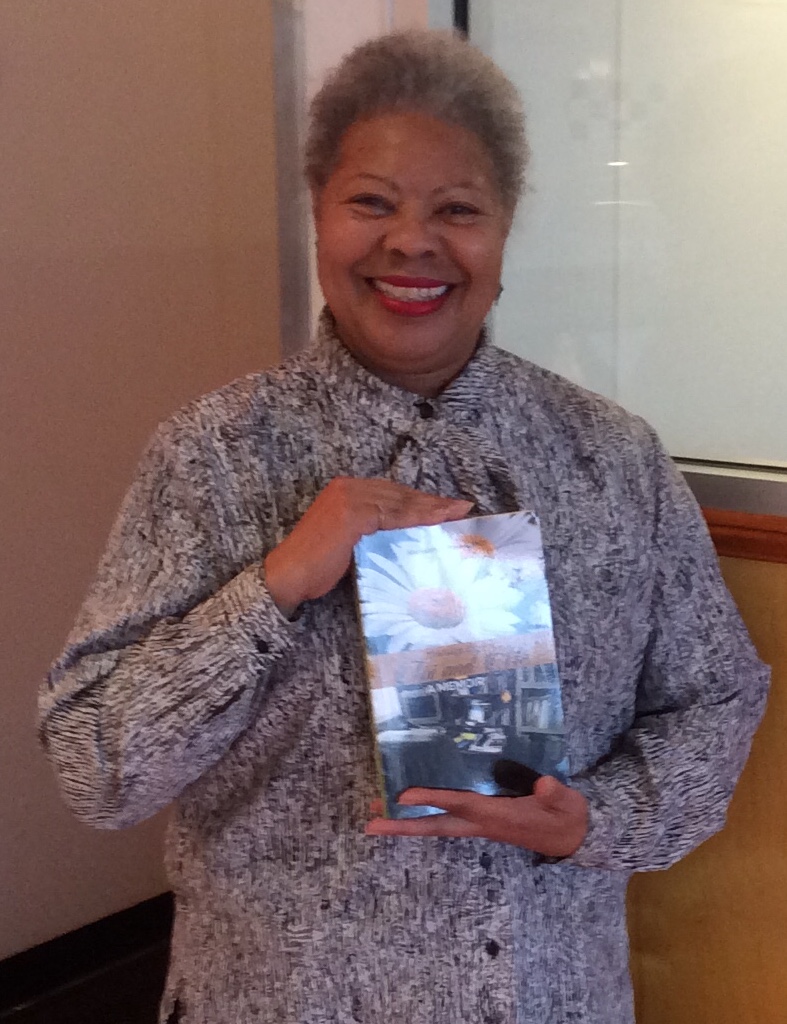 "Dorrance Publishing has helped me realize my dream of becoming a published author, not once, not twice, but now I'm pursuing my third work as author. The day I received my author's copy of my first book in September of 2015, I stared at my "hot off the presses" book in my hands as if I held a chunk of gold. Bound between the front and back well-designed covers was my chunk of golden "herstory" that I so cherished. I was empowered to say and write more as I saw that what I had to say was valued by Dorrance Publishing and its staff. Subsequently, when I received the author's copy of my second book in February 2017 with an eye-popping, beautiful design, I knew Dorrance and I had a positive relationship that would continue as long as I had something to write about. I acknowledged Dorrance and its staff in my books because this partnership has been part of a dream come true for me. I look forward to a long-lasting collaboration with Dorrance on other quality endeavors."
---
Merredith F. Perkins, Ph.D
Hi, It's Me – A Memoir by Toismom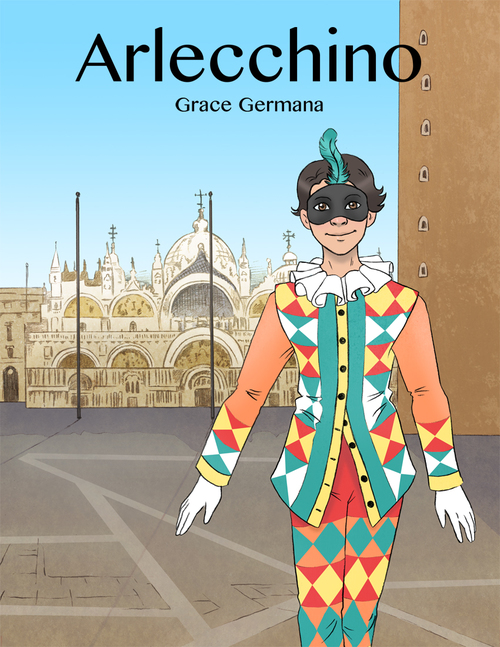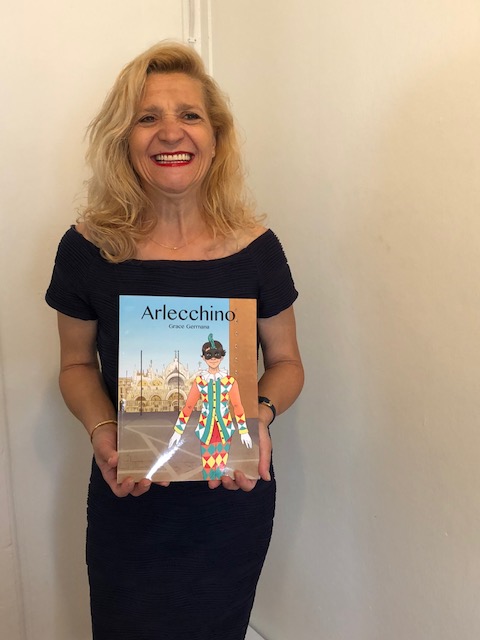 "I have wanted to publish my stories for a long time. Now, my dreams have come true with the publishing of my first book 'Arlecchino!' Thanks to all of the people at Dorrance Publishing. You have made this a wonderful experience and I will treasure this feeling forever!"
---
Grace Germana
Arlecchino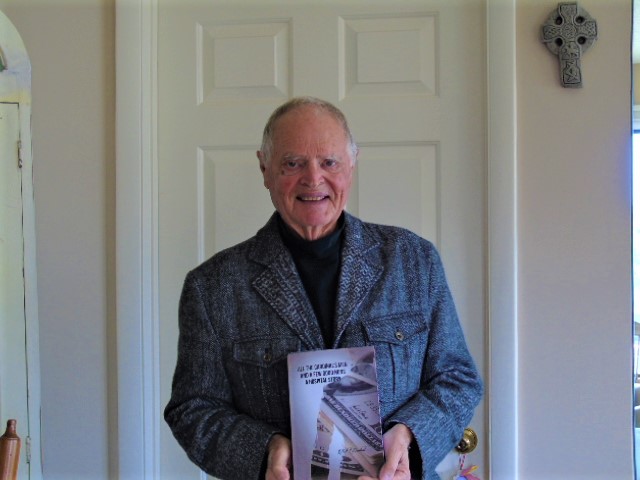 "I am very grateful to Dorrance Publishing for the excellent assistance they provided to me in preparing, distributing, and promoting my book, All the Cardinal's Men and A Few Good Nuns – A Hospital Story. Each step in the preparation of the text was directed by a most competent, professional, and courteous agent who advised me of the necessary changes leading to the publication. They kept me informed of the deadlines to keep the process on schedule. Dorrance meticulously followed the contract in a way that gave me, as the author, great confidence that my book would be finished to my satisfaction. I highly recommend Dorrance Publishing."
---
TJ Druhot
All the Cardinal's Men and A Few Good Nuns - A Hospital Story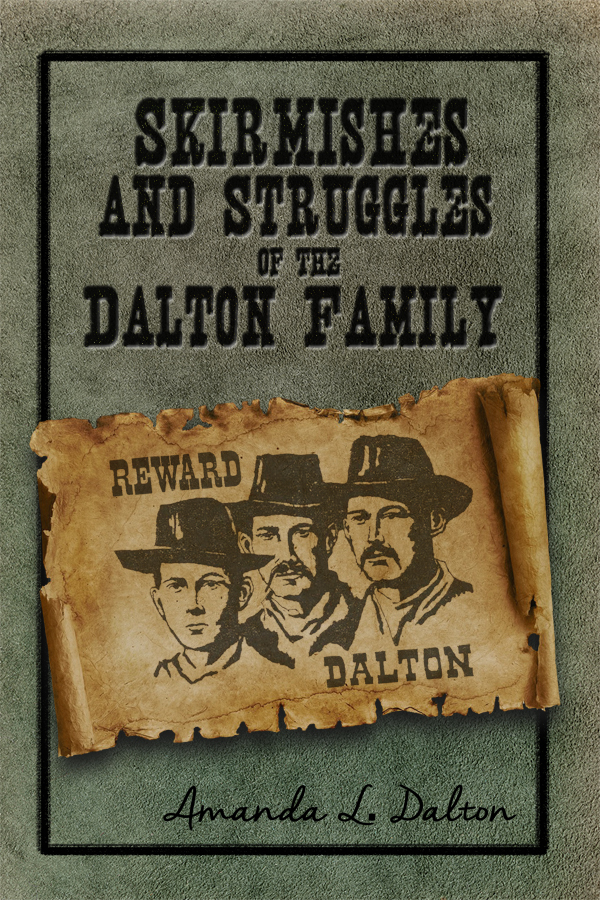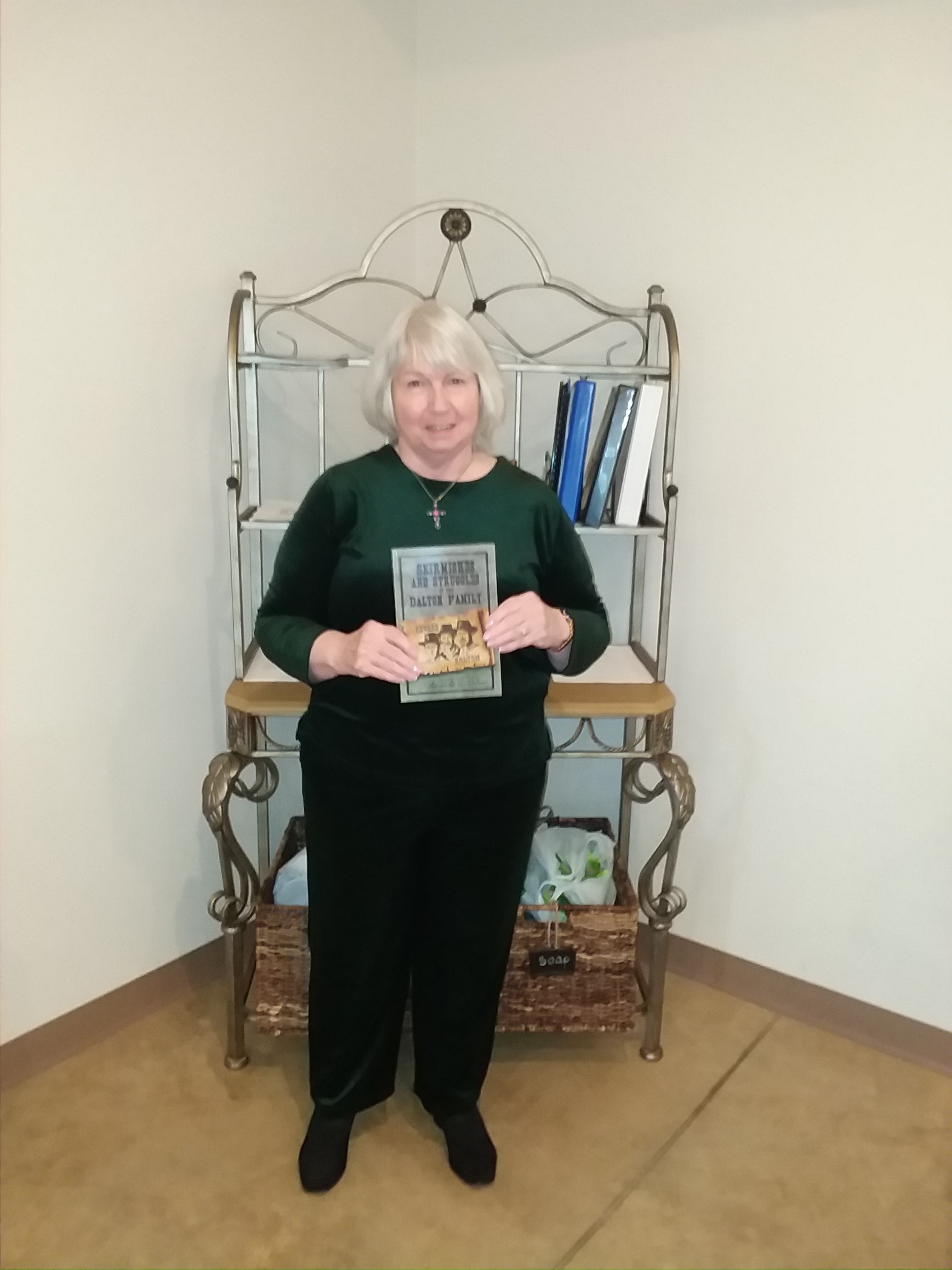 "My experience with Dorrance Publishing has been rewarding from the beginning to the end. The Coordinators kept me informed until my book was completed. Lastly, the book cover was the epitome of my expectations. I absolutely love it."
---
Amanda L. Dalton
Skirmishes and Struggles of the Dalton Family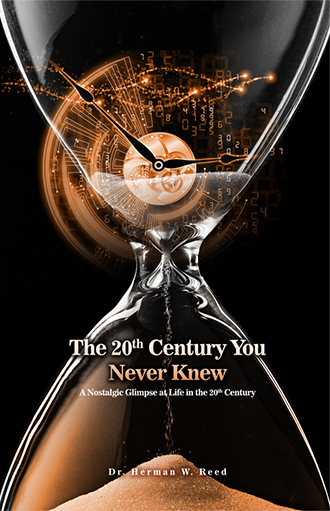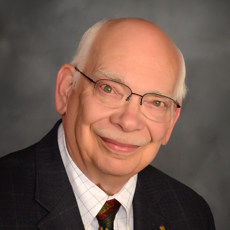 "I've found Dorrance Publishing to be trustworthy and energetic in carrying out their duties to complete my book.  The few times I've asked for changes, they were carried out quickly and cheerfully.  I can only say that I am pleased with their work.   I would recommend Dorrance without reservation."
---
Dr. Herman Reed
The 20th Century You Never Knew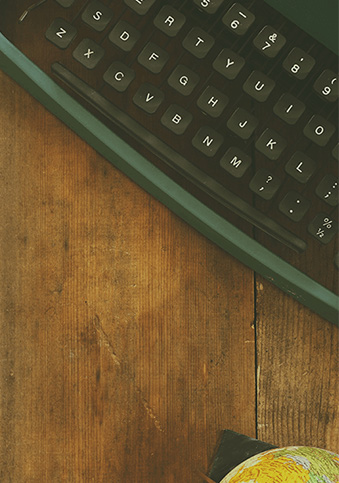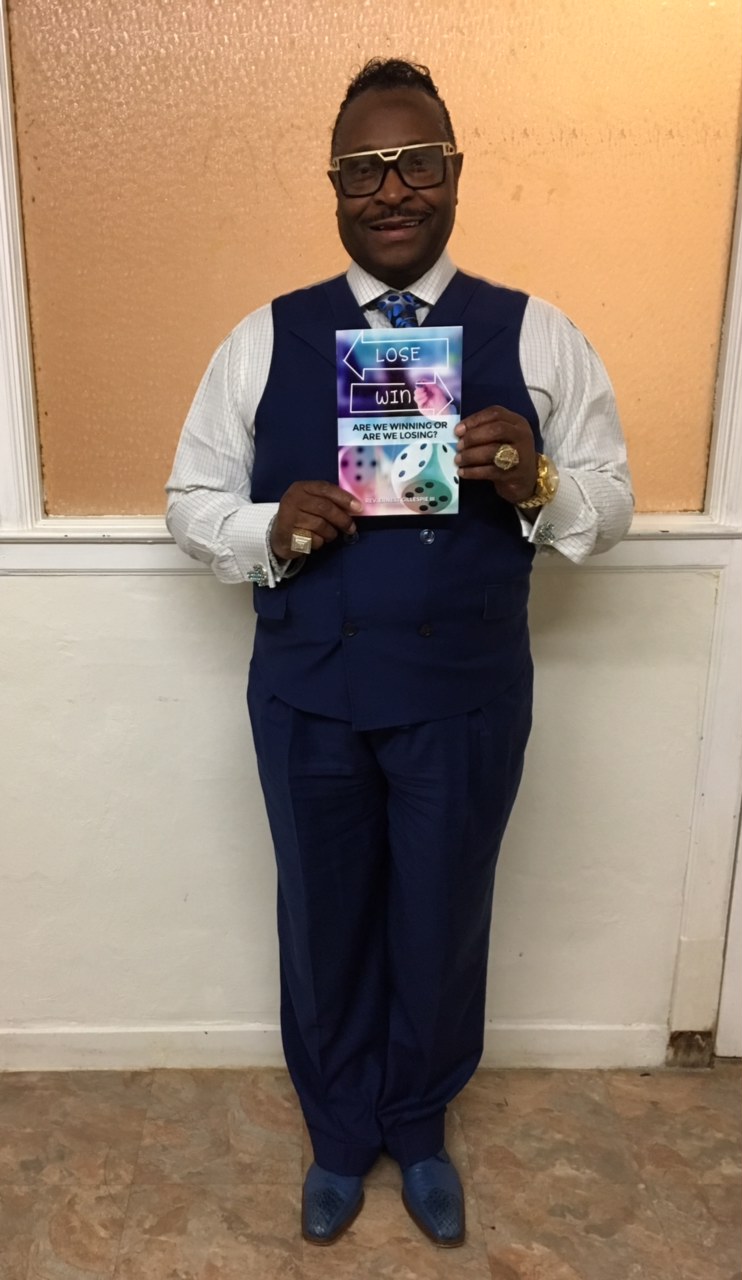 "When the idea was embedded within me to write my first book, I had considered many other publishing companies to publish my book. But out of all of them, none of them were willing to treat me with love and caring support like Dorrance Publishing Company. Dorrance was with me from the beginning to the end and treated me like family. I will recognize Dorrance to many others who are considering writing their book."
---
Ernest Gillespie
Lose Win: Are We Winning or Are We Losing?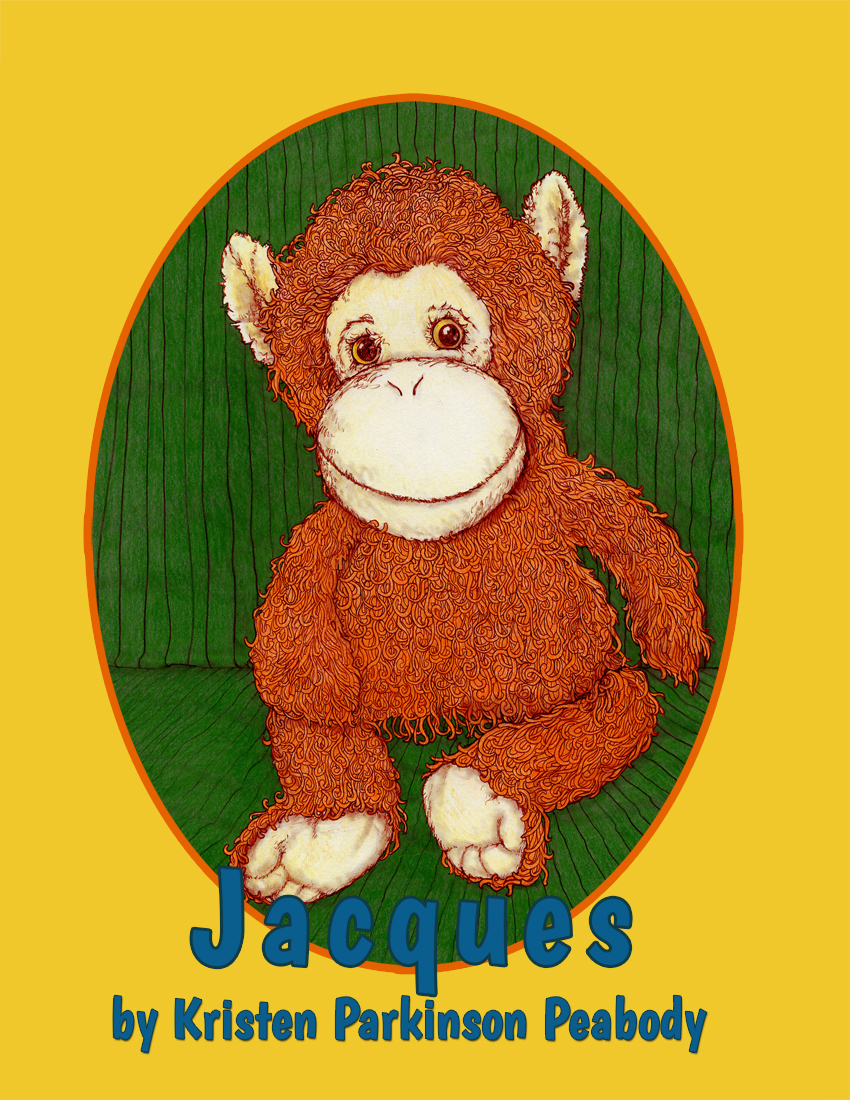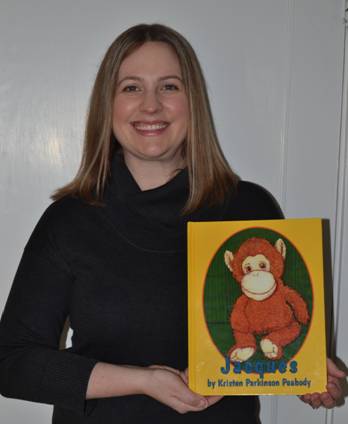 "Dorrance Publishing allowed me to fulfill my dream of becoming a published author, while preserving a precious family memory. Everyone at Dorrance was easy to work with, supportive and kind. I am grateful for the opportunity and would do it again in a heartbeat!"
---
Kristen Peabody
Jacques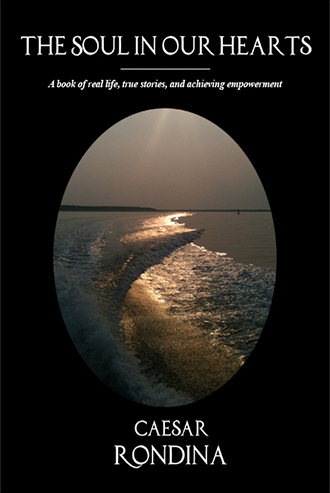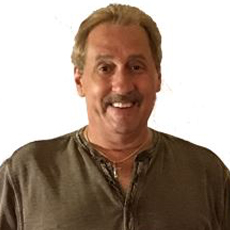 "To date, Dorrance Publishing has now published two books for me in 2017, with one additional release in November of 2017. I chose Dorrance because from my first call, they were courteous, honest, professional, friendly, and answered all of my questions. They have lived up to all my expectations, as well as the terms of our agreements. Someone always answers the phone, and if the individual you need is not in or is busy, they promptly return your call. In addition, every time I have emailed them with a question, I have always received an answer within 24 hours, if not sooner. Each step of my projects was assigned to different individuals that specialize in that particular area. The print quality of my books has been excellent. All of the pre-mentioned key points were paramount in my decision to initially use Dorrance Publishing, and continuing to use them for my projects. I strongly recommend Dorrance Publishing, and thank them for their excellent service."
---
Caeser Rondina
The Soul in our Hearts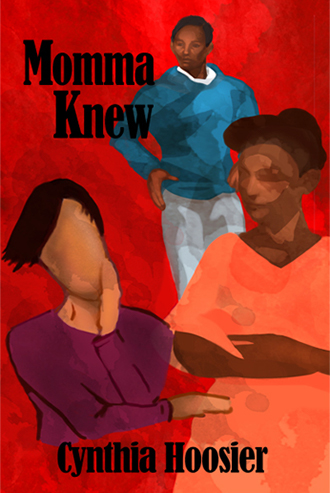 "Working with the wonderful team at Dorrance helped me make my dream of becoming a published author come to life! They showed patience and provided a positive experience that truly made this a satisfying accomplishment for me!"
---
Cynthia Hoosier
Momma Knew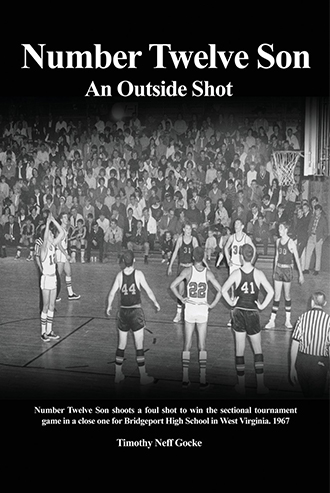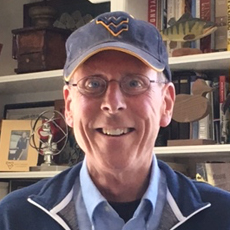 "I would like to say that I was extremely impressed with my Project Coordinator Melissa. Her professionalism was outstanding in terms of addressing questions that were promptly answered every time I had one. Her patience in serving me as an author went way beyond what was expected of her."
---
Tim Gocke
Number Twelve Son: An Outside Shot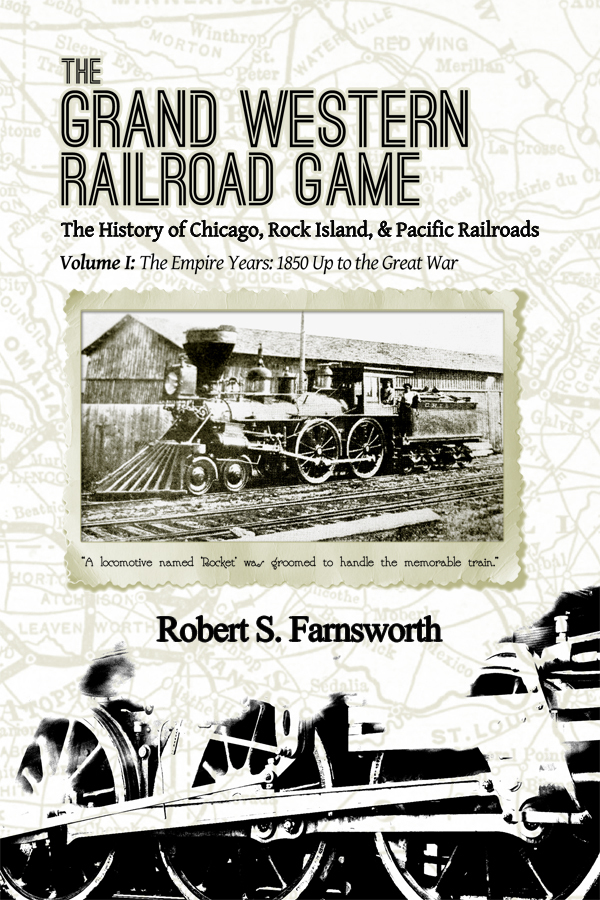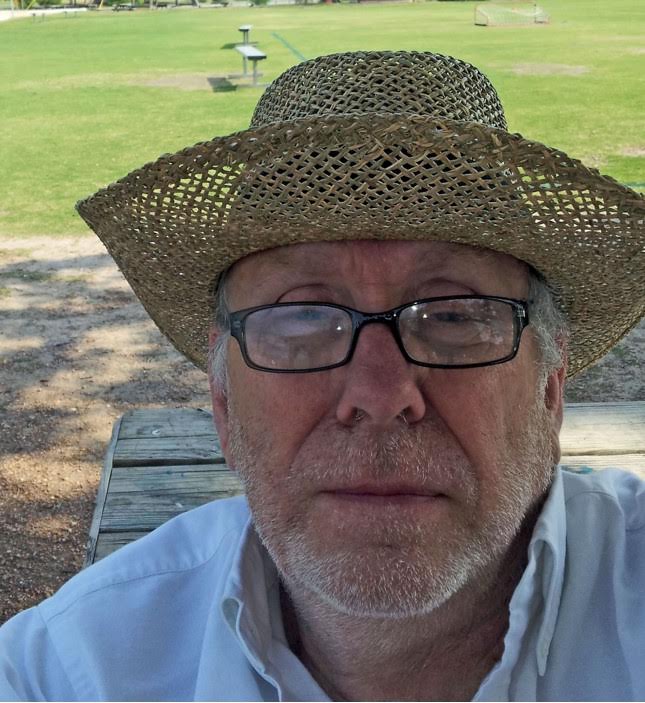 "The Dorrance editorial staff worked well with me in refining my text.  Dorrance artists did remarkable work in designing the cover and the proofing staff helped greatly in identifying the figures and maps which I inserted into the text.  The finished product met all of my expectations."
---
Robert Farnsworth
The Grand Western Railroad Game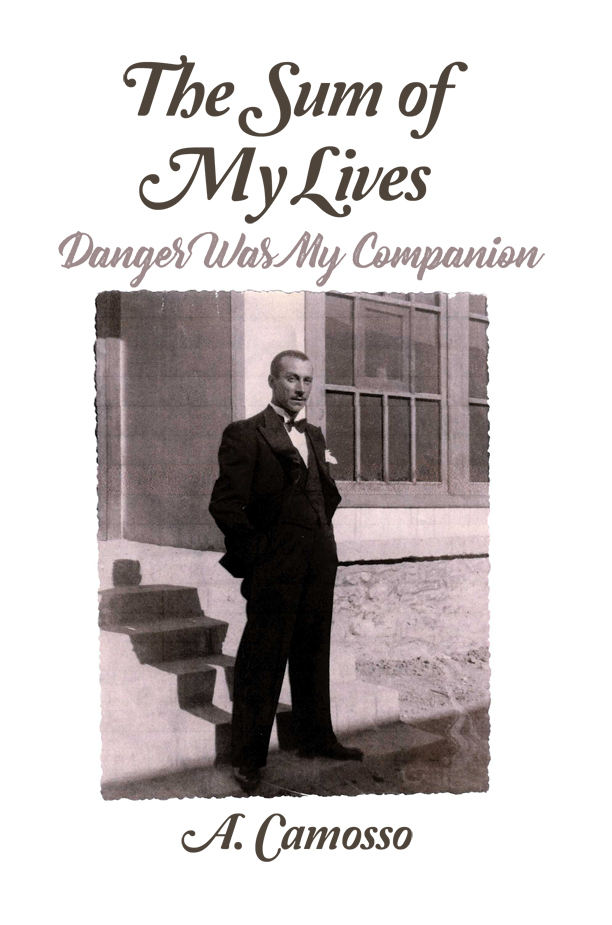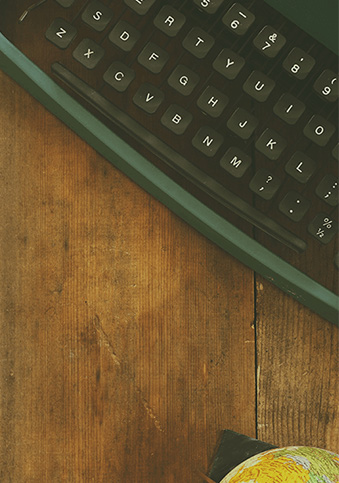 "I like the finished product very much. My father's life story, while abbreviated, is worth sharing with the public. I hope many will enjoy a good read. Thank you!"
---
Al Camosso
The Sum of My Lives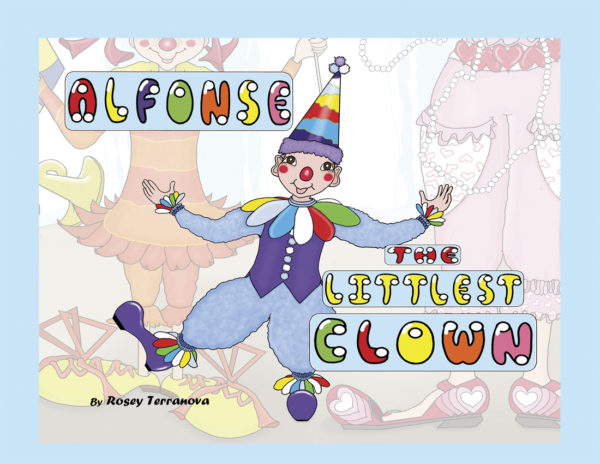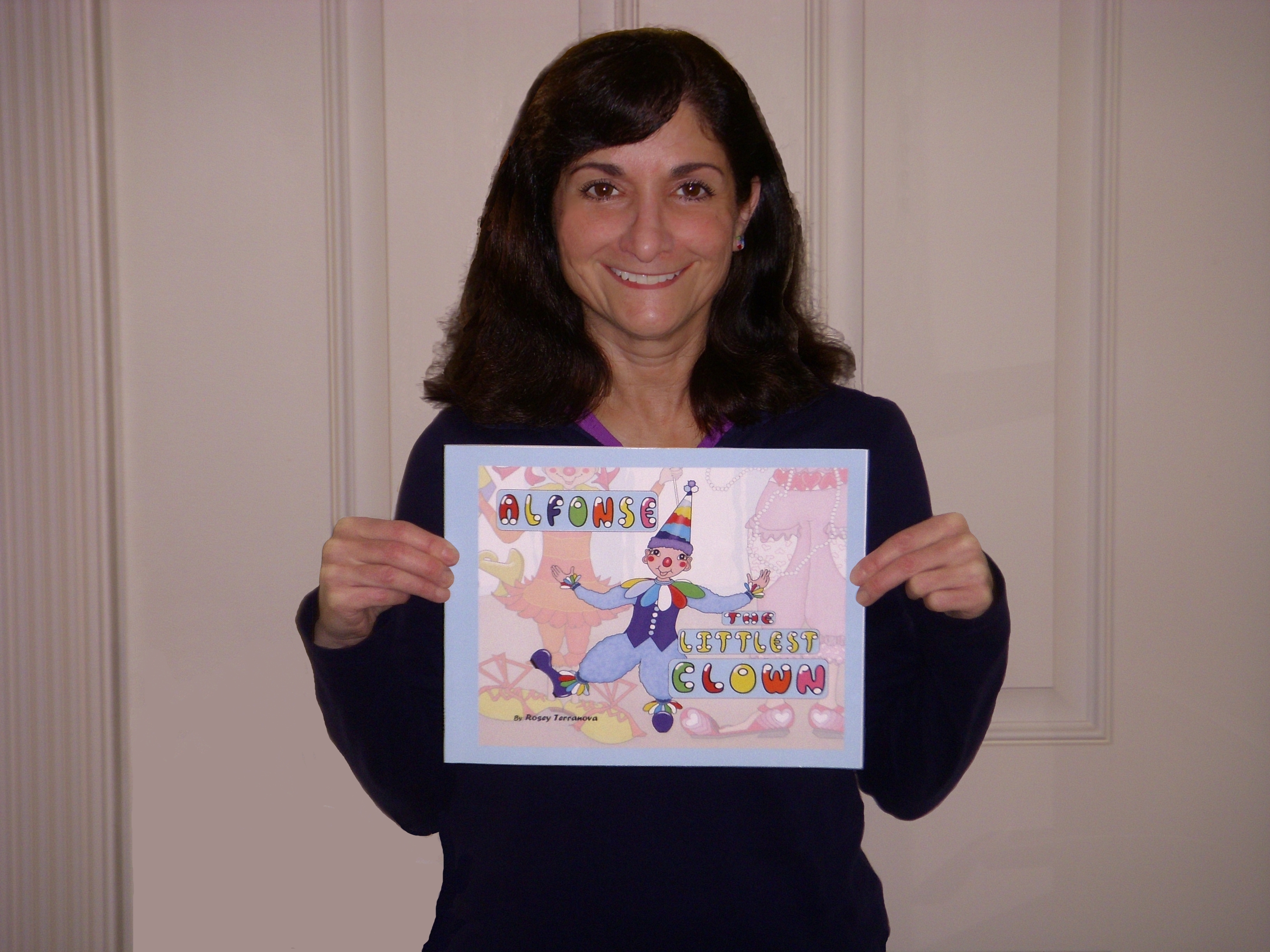 "Alfonse the Littlest Clown is my first children's picture book.  It took me several years to complete the illustrations, so getting this book published was a long-time dream! After much research, I felt the most comfortable with the publishing options Dorrance had to offer.  I was quite nervous during the process, but I was professionally guided throughout its entirety and was treated as though I was the most important author Dorrance had ever worked with.  The finished book exceeded my expectations, I just love it!  I have received so many compliments, and I am very grateful to the Dorrance team that I had the pleasure of working with.  Thank you!"
---
Rosey Terranova
Alfonse the Littlest Clown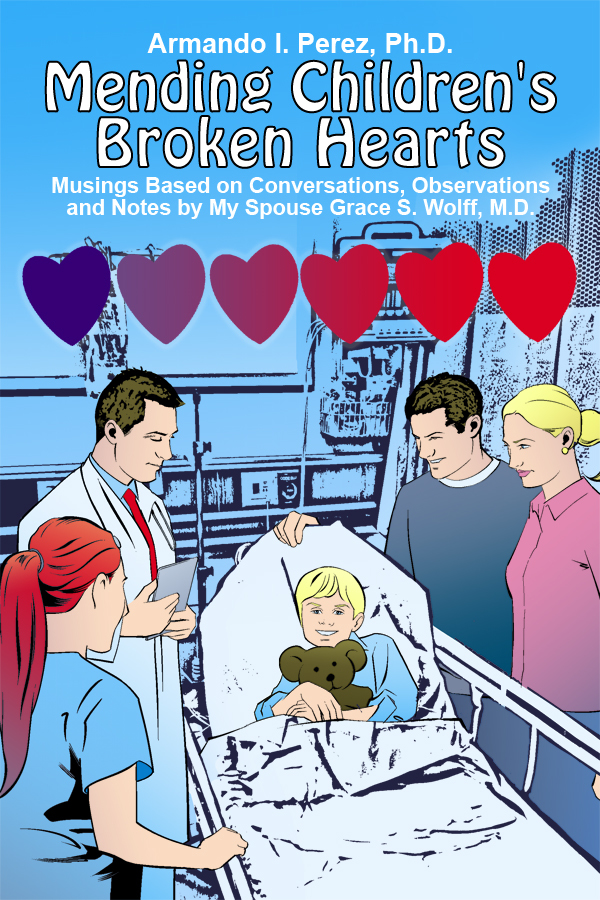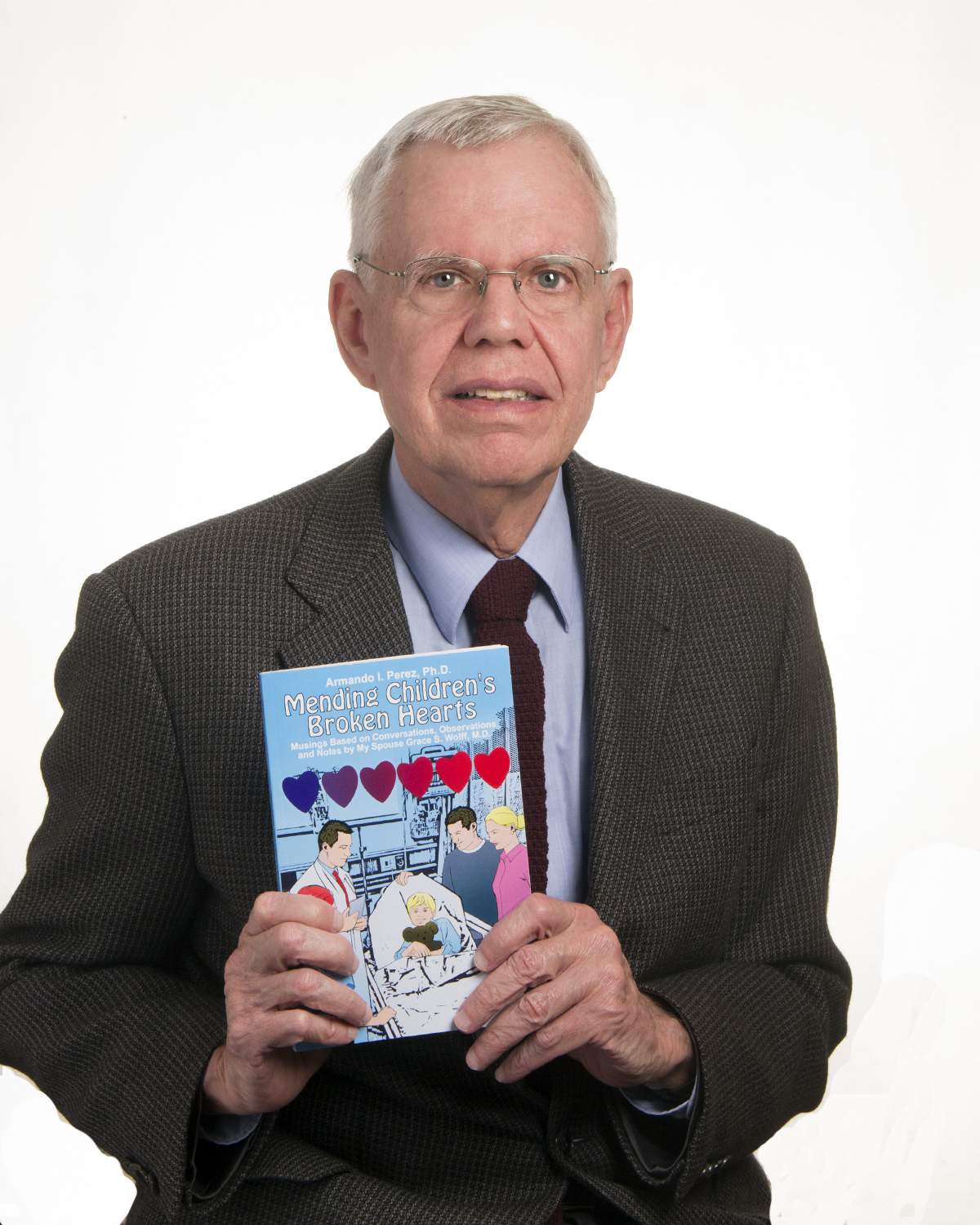 "While still mourning my wife's death, I took on the challenge to write a book about her experiences caring for children with heart disease, in hopes that it would provide comfort to patients and caregivers. I also wanted to raise money for medical research. I engaged Dorrance Publishing because to me, the book was too important to try to self-publish, considering my limited skills in aspects such as cover art and promotion. I'm glad I made this decision. Dorrance was very capable, well-organized and responsive."
---
Armando Perez
Mending Children's Broken Hearts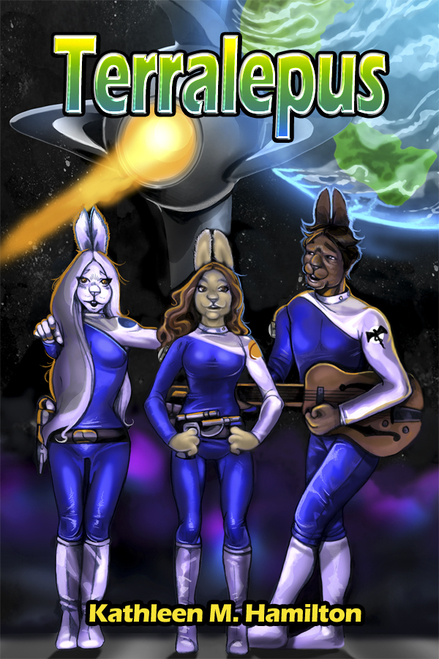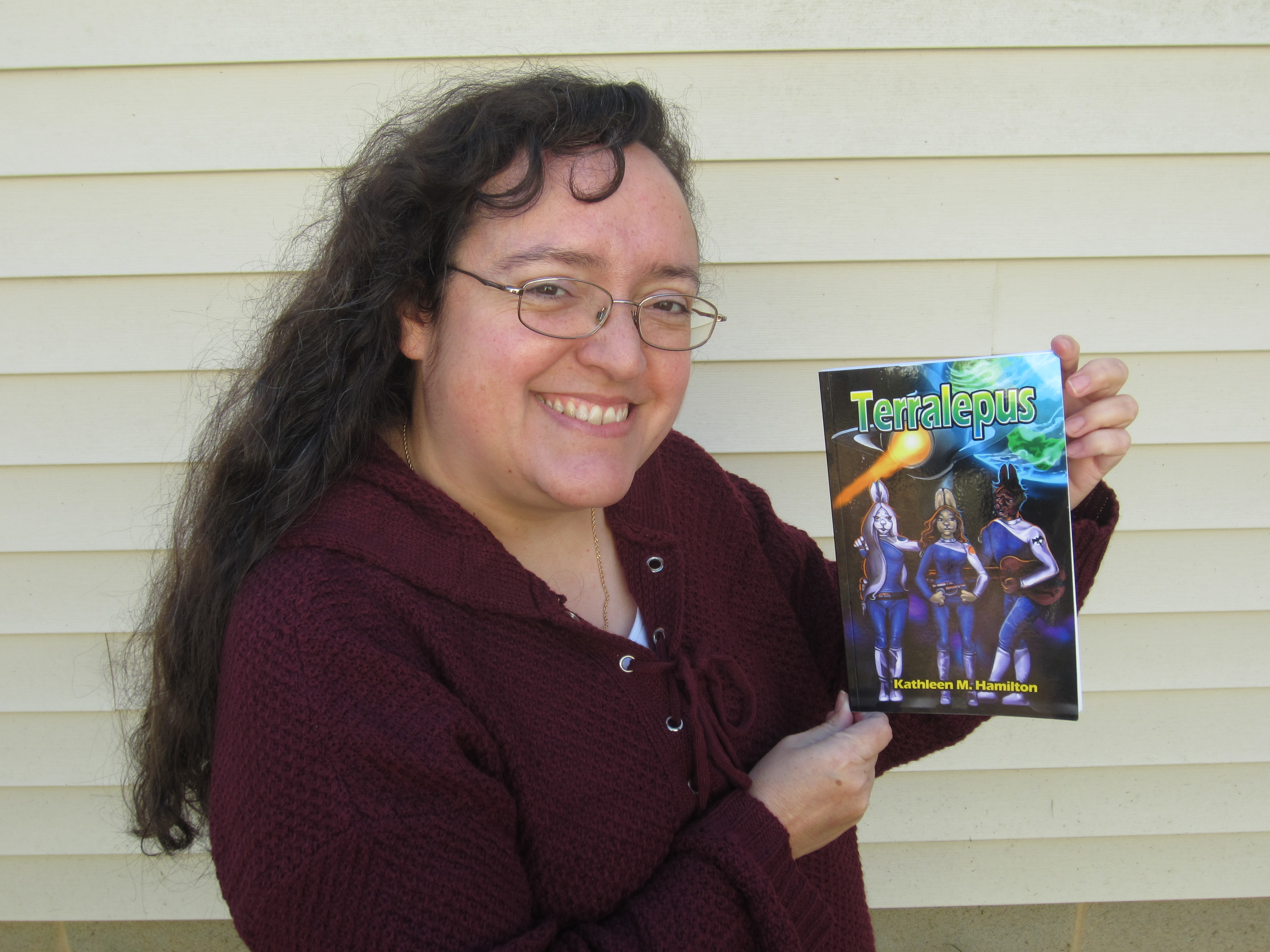 "I would like to say that I have appreciated the time and effort of the staff at Dorrance Publishing for helping with the setup and publication of my book. It has been an eye-opening experience for me as a new author and I would definitely recommend Dorrance to anyone who wants to self-publish. Thank you so much and I look forward to working with them."
---
Kathleen Hamilton
Terralepus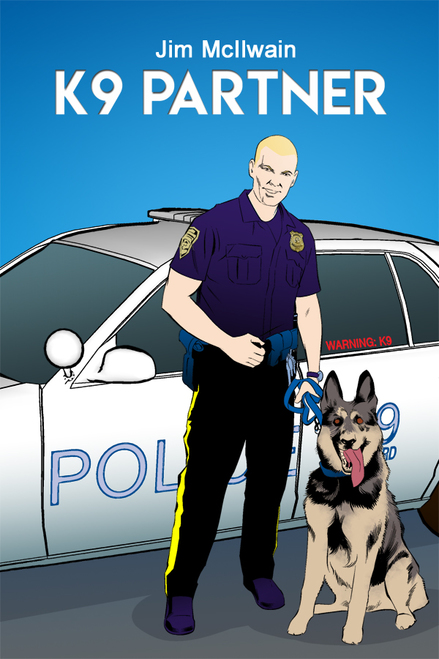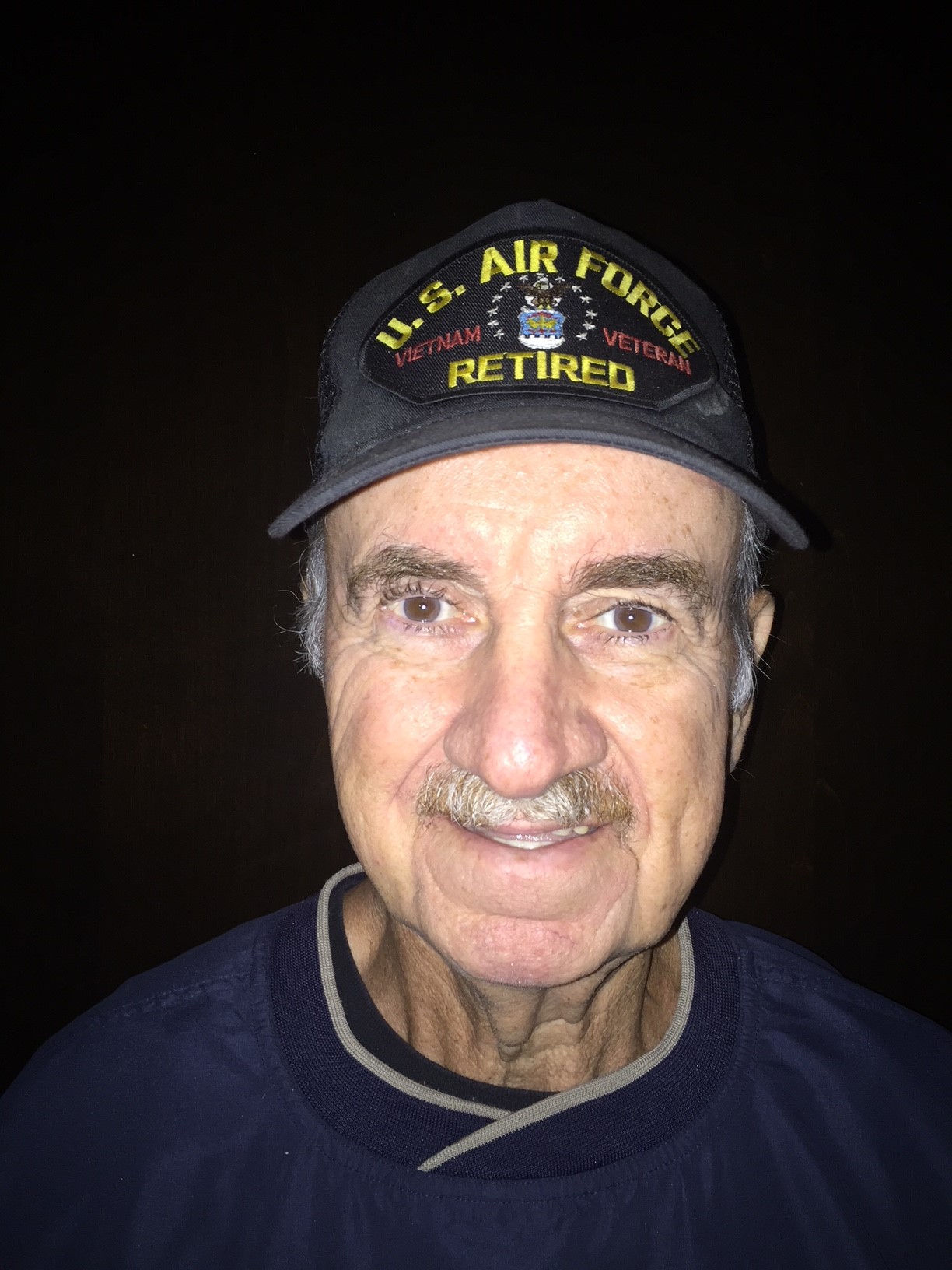 "My experience with Dorrance has been Spectacular!  Lauren, Theresa, and Emily were uncommonly professional throughout the development of 'K9 Partner.'  I am extremely pleased and confident that K9 Partner will be a very successful project.  I'm working on the sequel, "Sparky's Story." I would not hesitate to recommend Dorrance Publishing."
---
James McIIwain
Checking You Out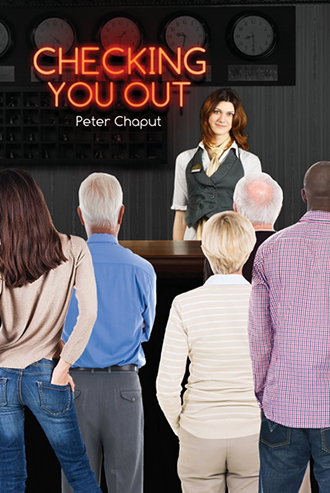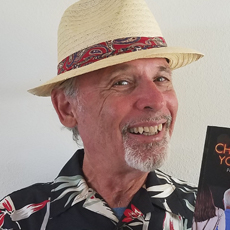 "I had a wonderful experience with Dorrance Publishing. They have many options to consider in publishing a book. The staff is first rate with excellent communication skills and follow through. I'm very anxious to use them again for my second book."
---
John Chaput
Checking You Out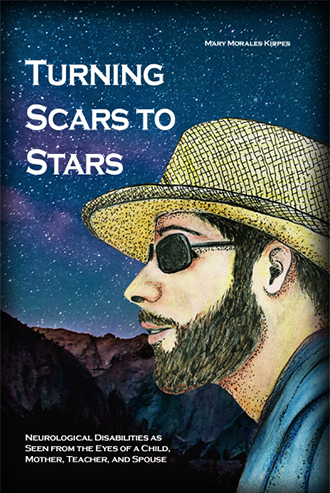 "Having never published a book before, I felt very overwhelmed for years, wondering how to publish this book which I had been working on for years. Dorrance Publishing made it easy for me and guided me every step of the way. I'm not very good with computers, but, I was still able to make corrections and send art for the book, anyways. If I did not like something, they fixed it right away. It was a bit costly for me, but now that it is done I am very pleased with the finished product and realize how much work Dorrance put into this book. They fulfilled their promises and it was worth the price!"
---
Mary Kirpes
Turning Scars to Stars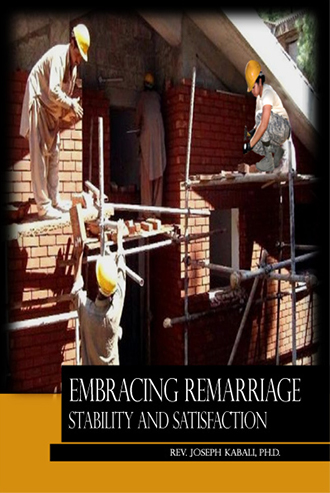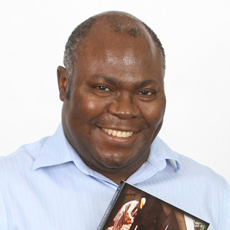 "A breath of an "At Last Moment."  A feeling of joy, wondering whether this is real, yet it is!!!  I give thanks to God for all who have helped me in one way or another to make this dream a reality."
---
James Kabali
Embracing Remarriage Stability and Satisfaction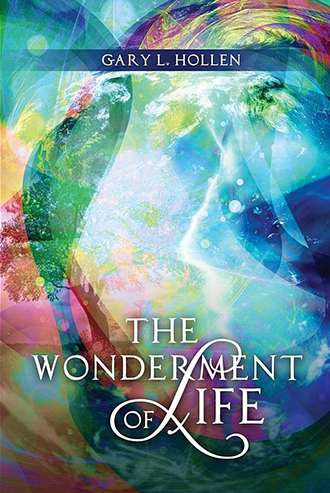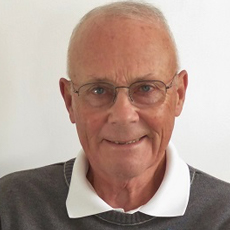 "It is my pleasure to give highest kudos to Dorrance Publishing Company regarding the experience I had in having my novel published. After an inquiry about Dorrance's desire to publish my novel, 'The Wonderment of Life,' and a subsequent submission, I was informed that they were interested.  What followed was a thorough process that walked me through the steps necessary to have my book published to include three opportunities to change any of the wording and punctuation as well as an opportunity to offer input as to how I wanted the cover to look.  All options of how the finished product would look were offered to me. Having recently received the author copies I am happy to say that I am completely satisfied.  My Dorrance contact was very professional and thorough in her efforts to guide me through the publication process.  I am happy to say that this experience is the most satisfying experience that I have had in the four novels that I have had published. I would recommend Dorrance Publishing Co., to anyone that is considering having their novel published."
---
Gary Hollen
The Wonderment of Life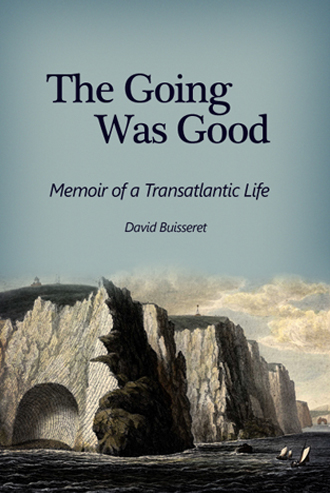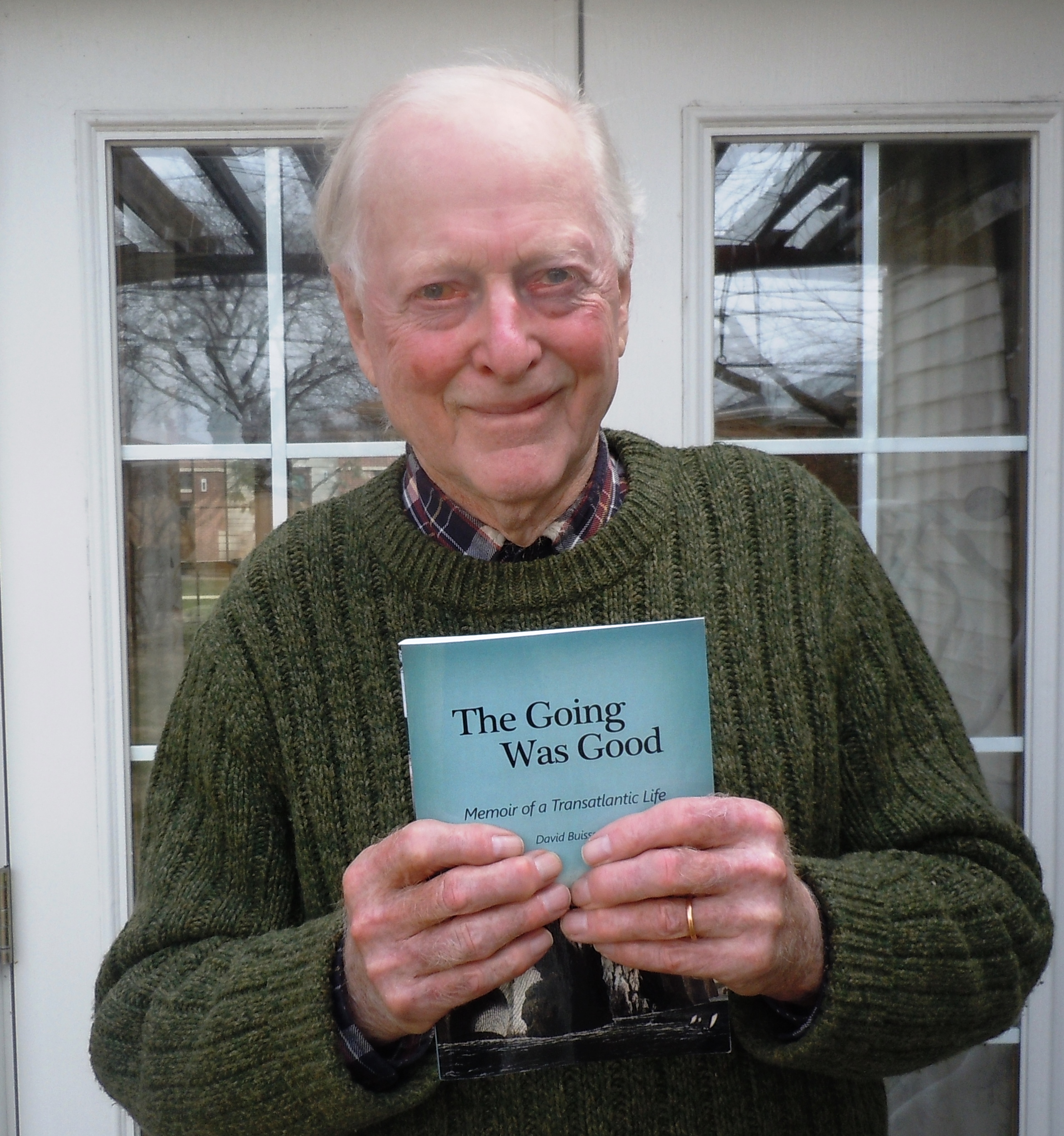 "My relations with Dorrance Publishing have been very satisfactory so far.  My manuscript was swiftly assessed and I was assigned to a very efficient editor, who even sometimes corrected errors inevitably introduced by the copy-editor. The final result is a sturdy book with an elegant type-face. The book also reproduces the images sharply and in accurate color."
---
David Buisseret
The Going Was Good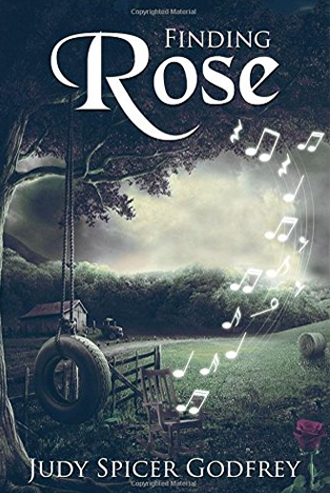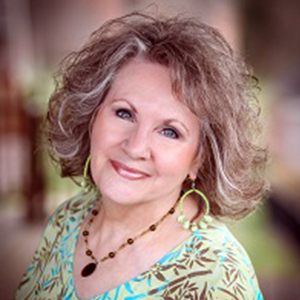 During the 1970s was a singer-songwriter and cut two record albums, Mother's Prayers and What'll We Leave the Children?
"This has been an amazing experience for me. The entire publishing process has been done with such ease, and with people who genuinely care about my tiny novel. Perhaps the most  impressive has been the front cover. If the artist did not read the 'farm chapter' in the book, you would never know. The rendering of the soft, country scene is captivating, and the tiny red rose in the lower right of the cover is like the cherry on top of an ice cream sundae. Should I ever have another novel that runs through my head and onto paper, I will be using this publishing service to present the book. I have a friend who lost her son some years ago, and each year it is a painful 'birthday' for her. This year I emailed the front cover to her on that day, and she left it up on her computer all day, occasionally stopping in for the peace she felt when looking at that picture."
---
Judy Godfrey
Finding Rose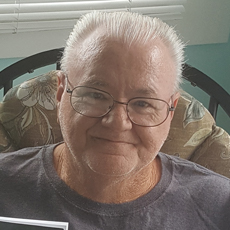 "This was my first time publishing and Andrew and Shaina, as well as the rest of the staff, were very helpful to me. Overall it was a good experience."
---
Bill Tabor
Pickin' Bone in the Bible Belt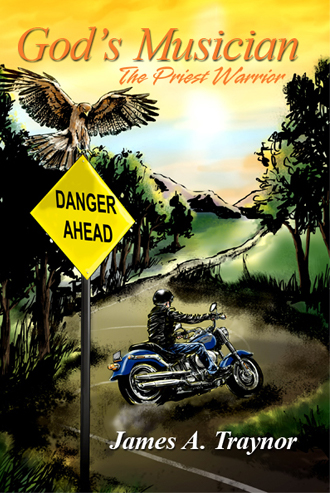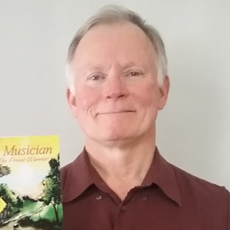 "Dorrance Publishing did a great job helping me get my book off the ground and into print. I really appreciate the helpfulness and professionalism of the Dorrance staff members as they helped guide me through this endeavor. Thanks!"
---
James Traynor
God's Musician: The Priest Warrior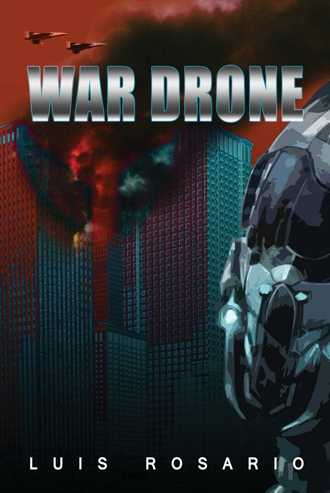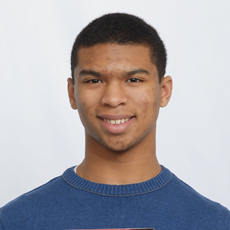 "I've enjoyed writing stories all of my life and Dorrance Publishing has helped me get my ideas out to the public. Their staff constantly guided me step-by-step throughout the publishing process. Because of Dorrance's nearly 100 years of experience, it's no wonder my dream of book writing became a reality."
---
Luis Rosario
War Drone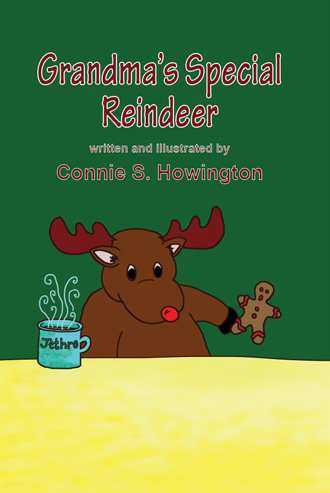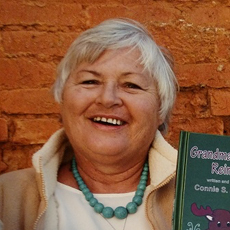 "With no experience in the publishing industry, I completely relied on the expertise of Dorrance Publishing. Their helpful staff guided me through every step of the project. I am very proud to be in the company of being a published author with Dorrance Publishing."
---
Connie S. Howington
Grandma's Special Reindeer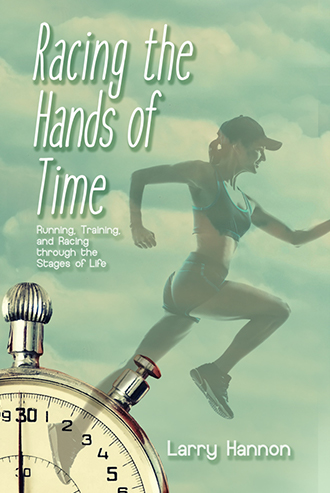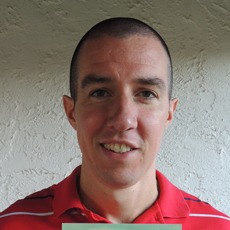 "From the day I submitted the manuscript until the day my book was published I felt comforted and confident in what Dorrance was doing. Their years and wealth of experience were apparent."
---
Larry Hannon
Racing the Hands of Time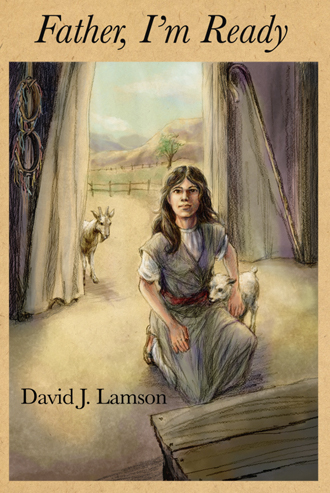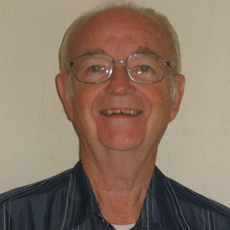 "As a new and later-in-life author, it was with much trepidation when I decided to try and have my work published. But, I had a message in a story that I really wanted to tell the world about. Dorrance Publishing made it happen! Their service and the services they provided were beyond my expectations. They are truly a blessing to work with."
---
David Lamson
Father, I'm Ready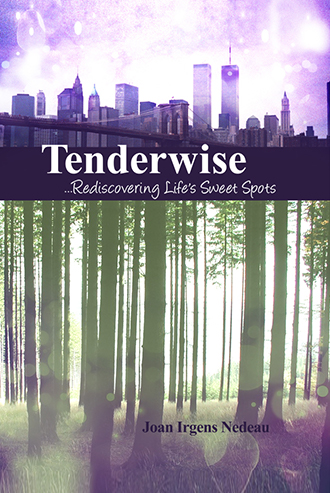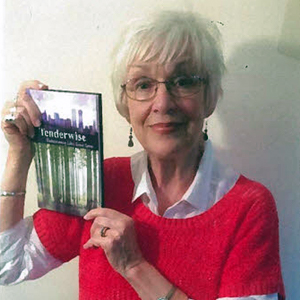 "As a first-time author, my confidence was encouraged from the first inquiry.  I was greeted and guided, and encouraged by each of the staff's personal responses and timely notices that were communicated with each phase in the publishing process.  The Dorrance Experience is educational and exciting."
---
Joan Nedau
Tenderwise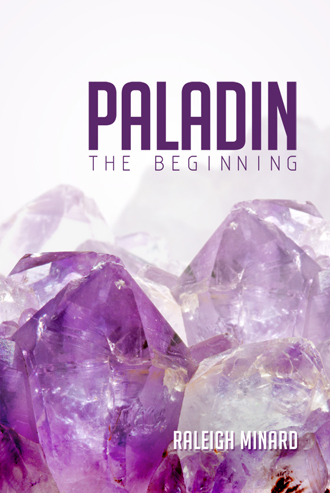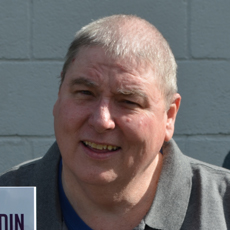 "I selected Dorrance Publishing at first because they were willing to use email as a form of communication with me. The time difference between Washington State and New York was such that I could not call them. The experience with Dorrance has been very gratifying. They have taught me how to improve my writing and formatting of my book. I have also recommended Dorrance to some of my other friends who are thinking of publishing their works. I'm looking forward to publishing my other books in the future with Dorrance. I am very happy with the service Dorrance has delivered."
---
Raleigh Minard
Paladin: The Beginning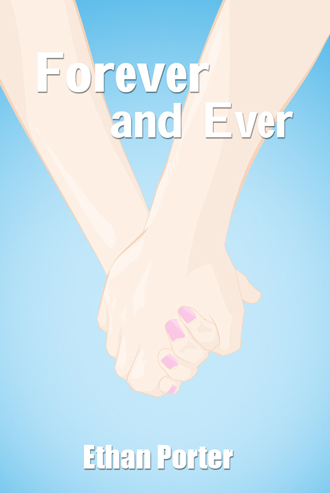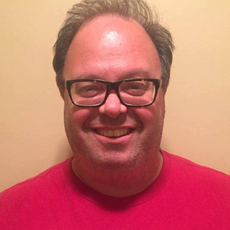 "I have worked with the Dorrance staff for nearly a year in publishing my first novel, 'Forever and Ever.' The staff has been extremely professional and efficient in communicating feedback throughout the entire process. I have relayed to anyone who has asked me, that I would highly recommend Dorrance Publishing as a partner in publishing and marketing any work they have produced." 
---
Ethan Porter
Forever and Ever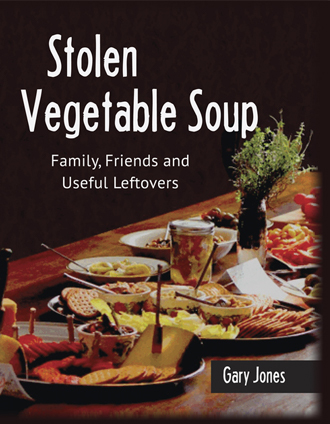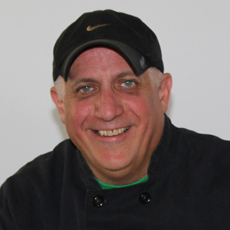 "As a first-time author working with the staff at Dorrance Publishing allowed me the freedom to put out the book that I wanted to put out, in the best possible form.  They were most helpful at keeping me on deadlines and allowing for revisions to be made.  They really made it feel like they were on my side throughout the process and that the finished product was a total team effort."
---
Gary Jones
Stolen Vegetable Soup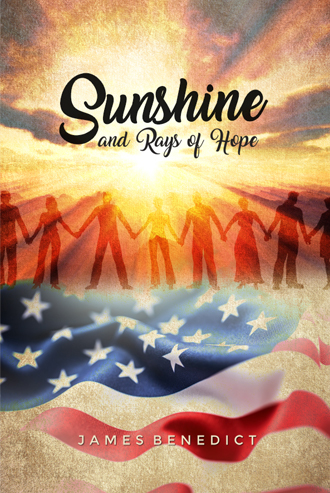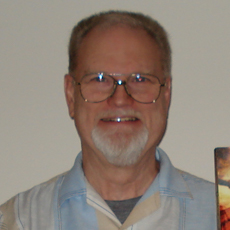 "Dorrance Publishing is a company that you can believe in, dream and share your story and they will meet your every expectation."
---
Richard Parsons
Sunshine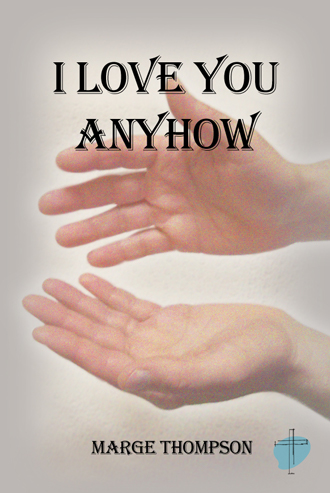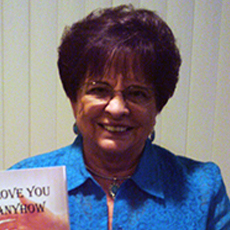 "I am pleased to send a huge "thank you" to the Dorrance staff members with whom I have worked, for your kindness and professionalism throughout the publication of my book, I Love You Anyhow.   It was after much prayer, and a bit of fear and trepidation, that I signed the agreement to place my literary child into your hands. Prayers answered – thank you! You have met and exceeded my expectations at every turn! I believe, with our partnership, I Love You Anyhow, will reach the audience for which it has been written, helping empower them to experience the blessings of an I Love You Anyhow kind of love.  You have not only helped my dream come true, but also those whose relationships will surely be healed and restored through the message of the stories in this book."
---
Marge Thompson
I Love You Anyhow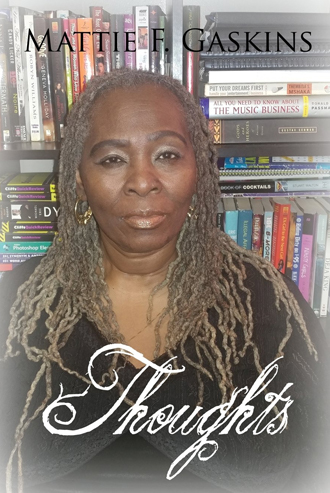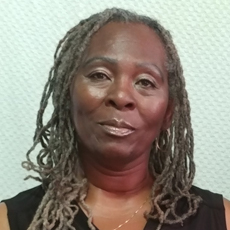 "Five years ago when I contacted Dorrance, my book was manually written and Dorrance encouraged me to type it. Re-contacting Dorrance has helped me turn my dream into a reality."
---
Mattie Gaskins
Thoughts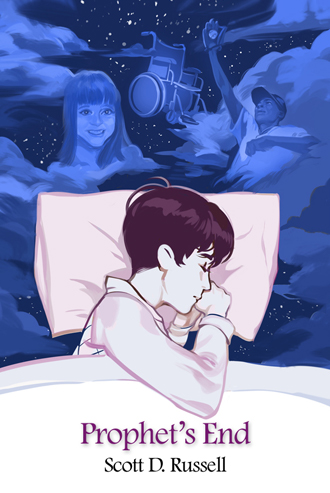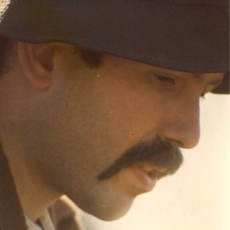 "It has been a privilege and honor for my novel, 'Prophet's End' to be added to Dorrance Publishing's list of outstanding authors. I look forward to many more collaborations with Dorrance's excellent staff of highly-trained professionals."
---
Scott D. Russell
Prophet's End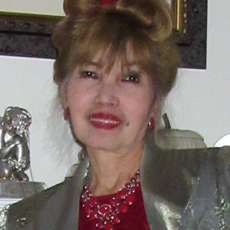 "When I first received a letter from Dorrance Publishing indicating their interest in my manuscript as having a potential for publication, I got very excited. I have kept pieces of my writings in my possession for years, tucked in cabinets and drawers at home, frayed journals and loose papers ( sometimes even written on table paper napkins!) of my thoughts and experiences through the years. Finally, I collected them all and painstakingly, draft-after-draft of manuscripts, and came up with a final one, which my husband, Ken, lovingly edited. Dorrance started me on the path of the completion of my book in published print. The team was very supportive, understanding and helpful. They answered all of my questions sensible and otherwise! I would like to say with all honesty, that I had a wonderful and lovely experience with the Dorrance publishing team and they have my high recommendation."
---
Eleanor Ragaza Caldwell
Our Love Story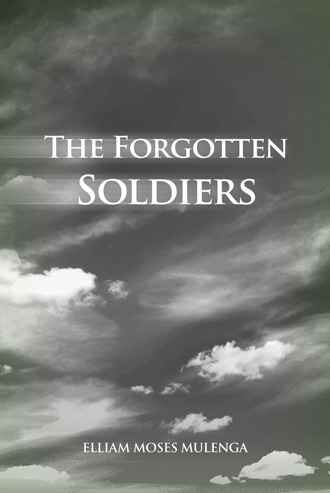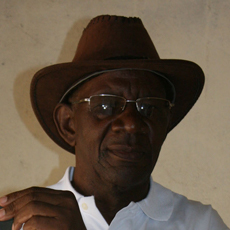 "As a reader, I had always thought of publishing a book but did not know where or how to go about it. Since I came into contact with Dorrance, I have learned a lot in the sense that the advice from their experienced staff and their tips enabled me to not only to have my book, 'The Forgotten Soldiers' published, but a second book in the pipeline in the shortest time. Thank you for fulfilling my dream."
---
Elliam M. Mulenga
The Forgotten Soldiers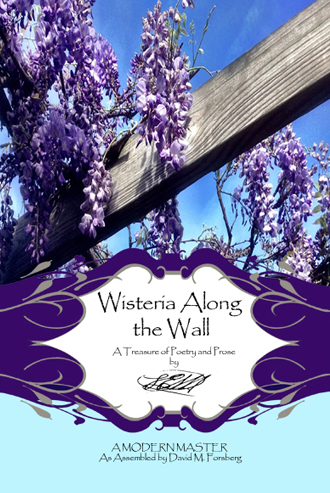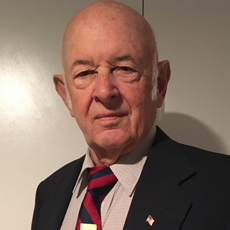 "Wow, how can I thank Dorrance enough for helping me become a published author?  All the words of gratitude could only come close to expressing how much appreciation I have for all of the professional help they provided to me from the onset to the final product.  The ever competent employees led the newcomer through the entire process.  As a satisfied Dorrance patron– I suggest you all use the professionals.  LET DORRANCE DO IT!"
---
Dave Forsberg
Wisteria Along the Wall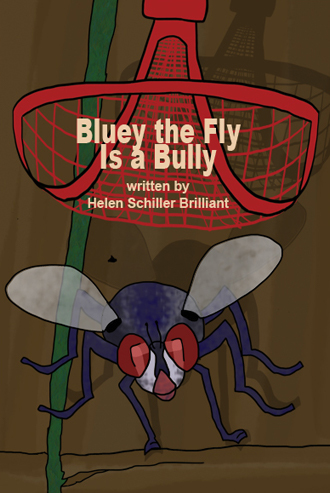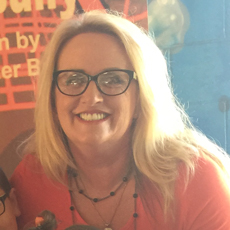 "My experience with Dorrance has been a pleasant one with everyone being so helpful and patient as I'm a first-time author. I feel very blessed to have my children's book 'Bluey the Fly is a Bully' released for the world to read."
---
Helen Schiller Brilliant
Bluey the Fly is a Bully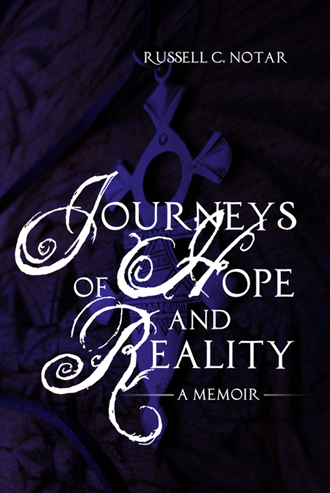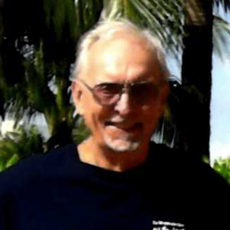 "'Journeys of Hope and Reality: A Memoir,' describes my international work on behalf of cooperatives, which are basically not-for-profit businesses. My travels ranged from El Salvador to Indonesia, and many countries in between. Dorrance Publishing's highly professional staff worked with me to bring these adventures to life!"
---
Russell Notar
Journeys of Hope and Reality: A Memoir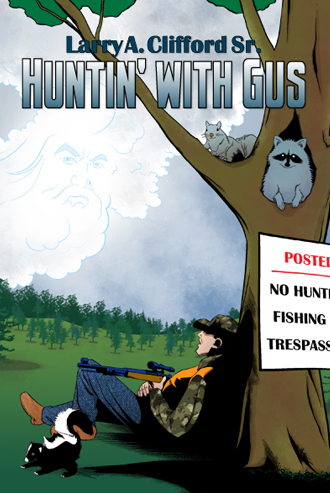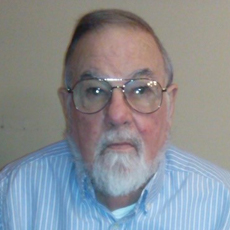 "Working with the staff at Dorrance was easy and began with their acceptance of my manuscript. I let them do all of the work. I just proofread their text and gave them my input for the cover. I couldn't be more pleased with the final result and the short amount of time that it took to complete."
---
Larry Clifford
Huntin' with Gus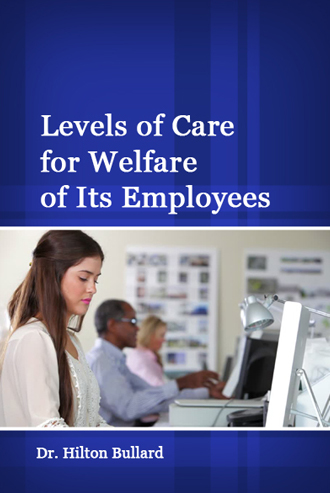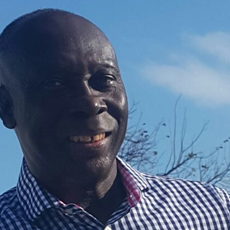 "I'm grateful for the assistance that was given to me by the caring staff at Dorrance Publishing, in becoming a published author.  If you are in search of such an entity, contact Dorrance.  A 'wow' awaits you! Expect to receive high levels of service. It was a really proud moment for both my wife and I, when we received the first copy of my book."
---
Hilton Bullard
Levels of Care for Welfare of Its Employees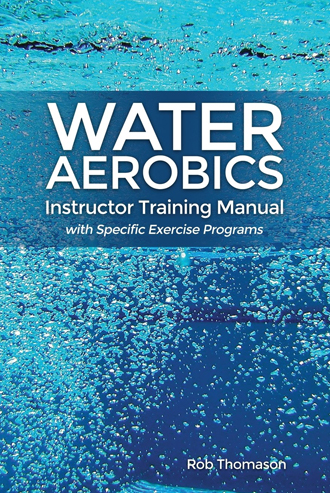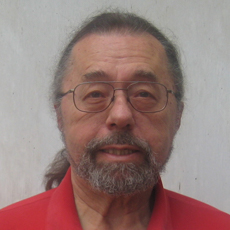 "As an author, writing a book for the first time, an instructional manual no less, there were many challenges that came with this project.  But, thanks to the staff at Dorrance Publishing who patiently worked with me, I was able to complete this manual that showcases the content in an accurate, presentable, and professional format that my readers can follow.  I do thank those individuals at Dorrance who kept me up-to-speed on my manual's progress and who worked with me to ensure that all corrections and edits were made to help maintain the integrity of this book which can benefit so many people.  Water therapy/fitness is a passion of mine and this manual is my legacy to others who share the same mind set. Thanks to Dorrance, this legacy will continue on in helping others who have a need for what water can give for maintaining a quality of life."
---
Rob Thomason
Water Aerobics: Instructor Training Manual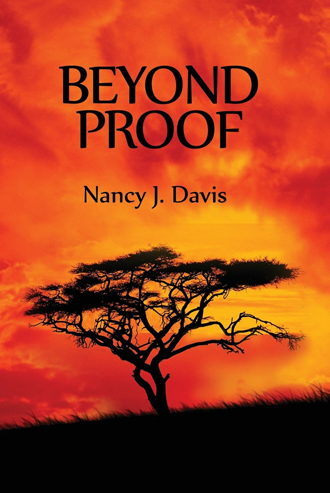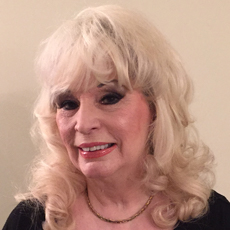 "As a writer, it's one thing to take the time and effort to write a book but quite another to find a publishing company that publishes your 'masterpiece' even better than you could have imagined.  Working with Dorrance on all four of my books has truly been a great experience. Thanks Dorrance.  Your staff made it all so easy.  They are the best!"
---
Nancy J. Davis
Beyond Proof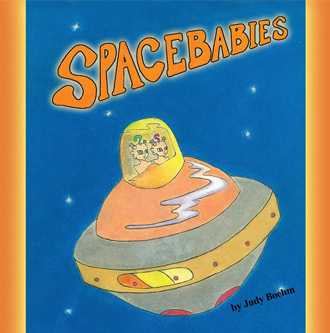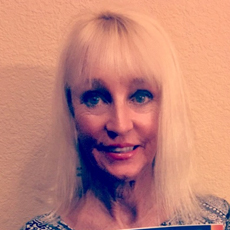 "Dorrance provided an amazing publishing experience for me. I was given personalized attention and my representing agent was easy to work with and thankfully proved to be very patient. I received encouragement and I felt genuine respect. I would highly recommend Dorrance Publishing."
---
Judy Boehm
Spacebabies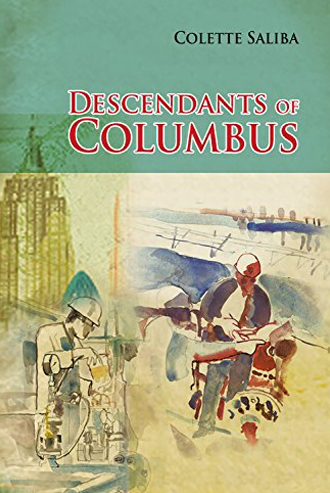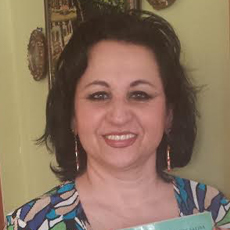 "Dorrance Publishing has helped me publish my book and bring my skills to readers. Dorrance Publishing shows great care for writers."
---
Colette Kotoch
Descendants of Columbus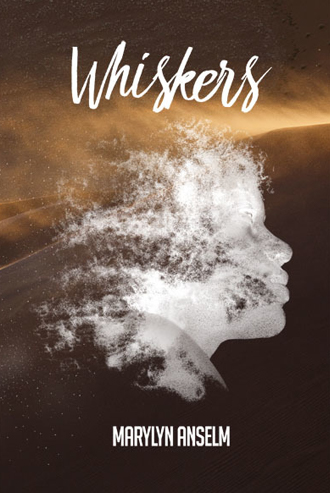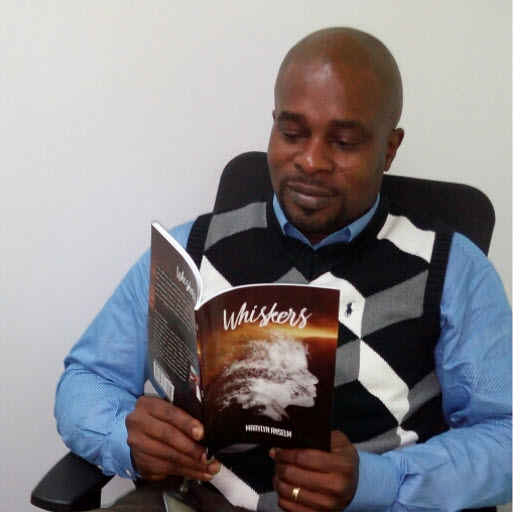 "By writing 'Whiskers' I found in the Dorrance Publishing team an equal partner who was willing to reveal to the world a voice that's best liken to a whisper in the dark. One that's profoundly ignored yet uncommonly real."
---
Anselm Eme
Whiskers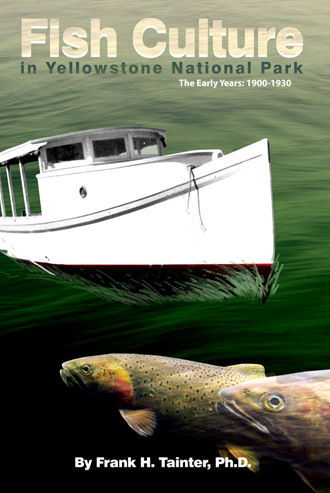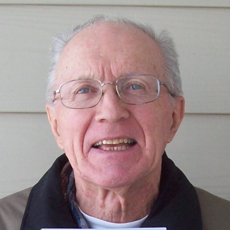 "I initially sent two manuscripts to Dorrance and received a positive response for both in a matter of a few days. I decided to publish 'Fish Culture in Yellowstone Park – The Early Years' first as it was a difficult historical/scientific work and would need a lot of layout and editorial work. I was impressed by the speed with which the editor reviewed the manuscript and sent it back for my concurrence.  As the manuscript neared completion, the managing editor was very patient and gave me many chances to review the changes and corrections. Cover designs and interior layout (there were a lot of pictures) were excellent! Now I look forward to the publication of my next book, a novel."
---
Frank Tainter
Fish Culture in Yellowstone Park – The Early Years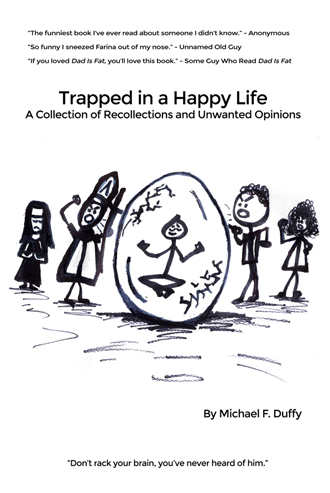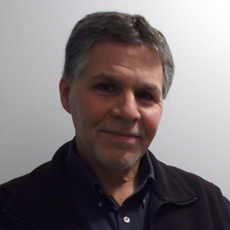 "As a first time author, I had heard numerous horror tales about publishing companies. I chose Dorrance Publishing and I am certainly glad that I did. Dorrance assigned one of their staff members who helped guide me through the entire process and answered every one of my questions. As a result, I became a published author within a year.  I am working on a second book and will be eager to work with Dorrance again."
---
Mike Duffy
Trapped in a Happy Life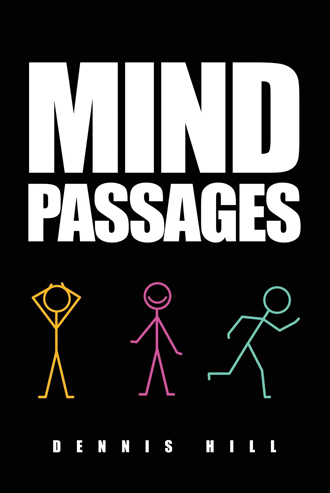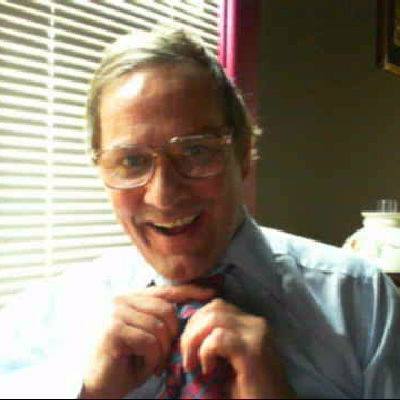 "My experience with the Dorrance Publishing staff was always very professional, helpful and kind. My Project Coordinator couldn't have been more kind. Also, everyone else was so kind from the very beginning.  If I write another book, I would like Dorrance Publishing to publish it!"
---
Dennis Hill
Mind Passages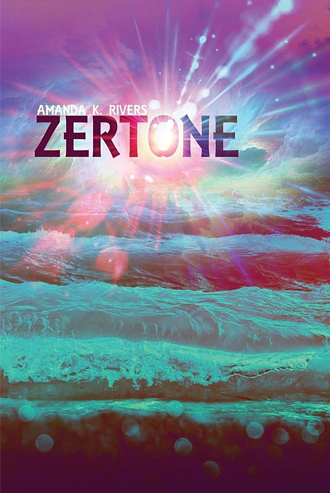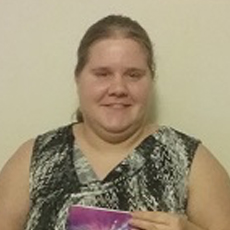 "My name is Amanda Rivers and I am an author. I had a great experience with Dorrance during the publishing process. All of my questions were answered in a timely manner and it was done so professionally. They provided me with all the information I needed to publish my book and they helped me through all of the steps. When I asked for something to be mailed to me, they had no problem with my request. My free copies of my book look great! I love the cover design. I would definitely use Dorrance again if I have future books."
---
Amanda Rivers
Zertone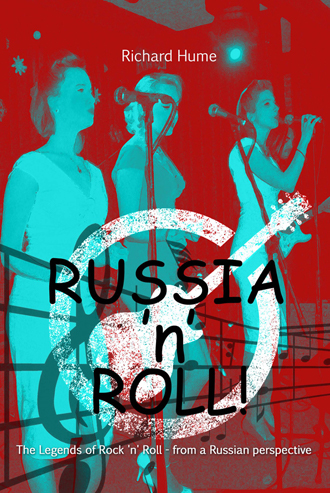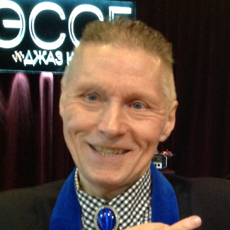 "Working with Dorrance Publishing was a very interesting and exciting experience for me. From the beginning of the book publishing process with them, they gave me great advice and help all along the way. At the same time, they gave me the freedom to make my own choices as we moved along. They were professional, helpful and friendly. I am delighted with the finished product, which is my book about Rock'n'Roll. Their willingness to publish a book written by an Englishman living and working in Moscow, Russia, sort of confirms their global outlook when it comes to publishing!"
---
Richard Hume
Russia'n'Roll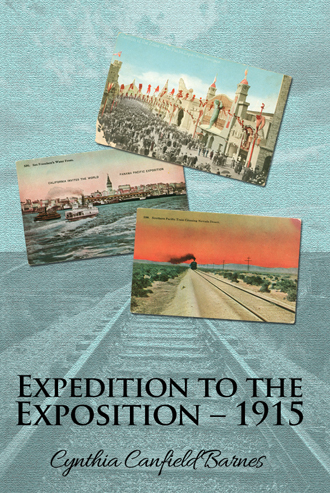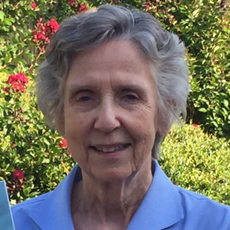 "Expedition to the Exposition is based on a family event to the 1915 San Francisco celebration of the Panama Canal.  After searching through libraries and book stores for a company that might print their collected post cards in color, Dorrance was my first choice.  All who have seen my first copy say they have been on the trip with them!  I love my beautiful book!"
---
Cynthia Barnes
Expedition to the Exposition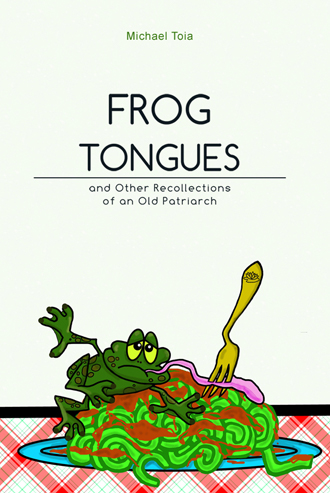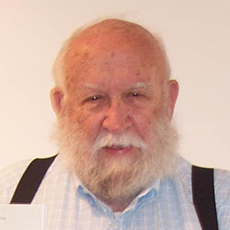 "A decade's work, the manuscript for 'Frog Tongues,' sought a publisher.  Dorrance was my pick:  I have other of their books in my library.  Our working relationship was wonderfully rewarding, friendly, professional, and the finished quality is quite well above expectations.  A 'Frog Tongues II' manuscript is now ready.  Would I go with Dorrance again?  You bet!"
---
Michael Toia
Frog Tongues and other Recollections of an Old Patriarch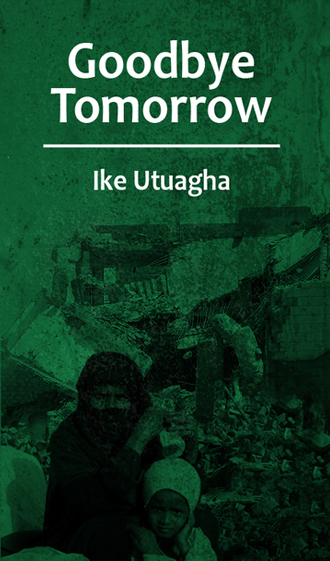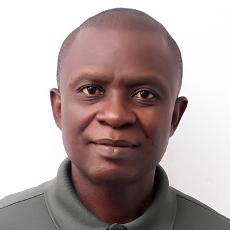 "Dorrance Publishing made my efforts at publishing my book, 'Goodbye Tomorrow' a great delight. I felt at home and familiar with every staff member that came along the line, even when I hadn't met any of them before. I don't really know how each of them did it. But I think it has to do with having a beautiful team that understands the goals of the organization and who actually know how to achieve them as they plunge themselves into the work with a high sense of dedication, commitment, and great zeal. They were all so friendly!"
---
Ikechukwu Utuagha
Goodbye Tomorrow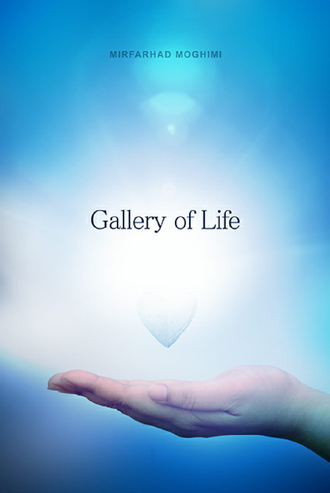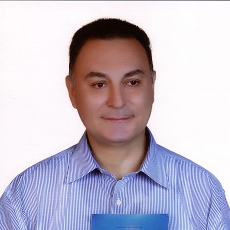 "Dorrance Publishing is the best place for your miracle hearts and minds and reflection of your inner thought. Where there is a wish, there is a way at Dorrance Publishing Company. Honesty and confidence and being kind is visible at Dorrance Publishing staff. The staff at Dorrance Publishing has been professional during the process of publishing of my two books, 'Gallery of Life' and 'Double Thought.' Dorrance Publishing has helped me became published author. I would definitely recommend Dorrance Publishing to other authors."
---
Mirfarhad Moghimi
Gallery of Life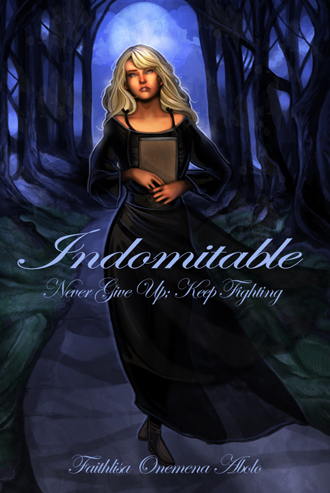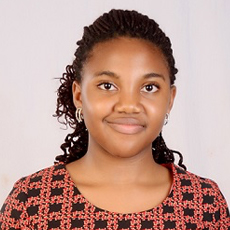 "I have thoroughly enjoyed working with the very collaborative and professional people at Dorrance Publishing. The Dorrance customer-focused services went beyond my expectations and I appreciate the hard work and effort they put into the publishing of my book. My publishing experience with Dorrance has been a combination of guidance and reliance. Dorrance is indeed a great publishing company and I will accept and I will accept an offer to visit and meet with these amazing people. Thank you Dorrance for treating me like one of your own."
---
Faithlisa Abolo
Indomitable: Never Give Up; Keep Fighting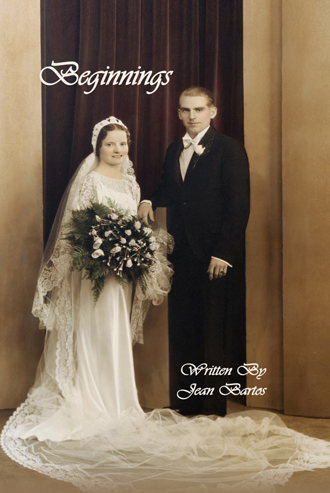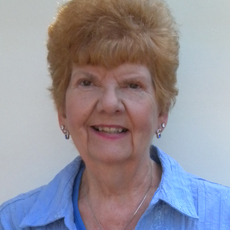 "My New Year's Resolution for several years has finally been achieved.  I finished my novel  'Beginnings' and had it published.  Thank you for making this possible.  Dorrance Publishing personnel are very helpful and congenial.  It is a pleasant learning experience."
---
Jean Bartos
Beginnings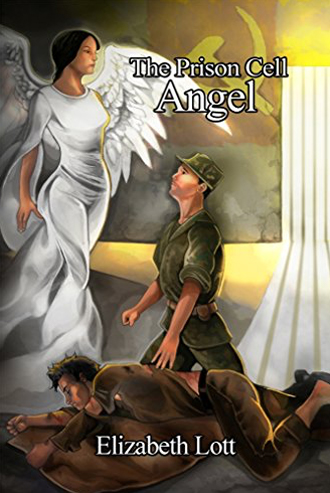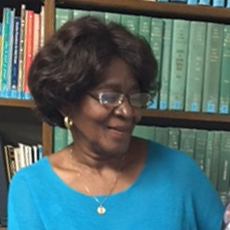 "For as long as I can remember, I have always wanted to be a writer, but LIFE came first—two children and a husband with a military career. It was always time to move here, there or yon. Then came retirement and not much to do or many places to go. So my desire to be a writer became stronger than it was when I was much younger. I started writing and writing, after I had written enough for it to be called a book, I decided to try and get it published. Well, I am so glad I found the phone number for Dorrance Publishing Company in the Jackson Mississippi telephone book. The staff at Dorrance has been so helpful, so kind and so patient. My first manuscript was deplorable, but they gave me many chances to clean it up and now I am a published author. Thank you Dorrance Publishing Company!!!"
---
Wilma Jones
The Prison Cell Angel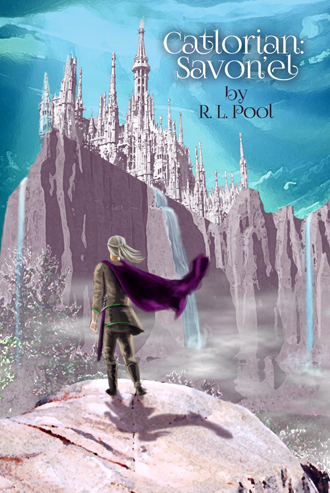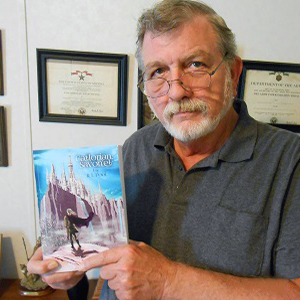 "After thirty years of promising myself and my family that I would publish the stories they'd heard and read, I finally decided to put my faith and trust in Dorrance Publishing to see it through. That trust was not wasted. The professional attitude, the timely assistance and the finished product was definitely worth the wait. The friendly yet professional staff read, edited, gave me positive feedback and created my first story with a "Let's get this done together!" attitude. They seemed more invested, at times, than I was in that their advice and constant communication with me was directed toward getting my vision to the reader. In my humble opinion, you can do no better than Dorrance for seeing your project to its fulfillment."
---
R.L. Pool
Catlorian: Savon'el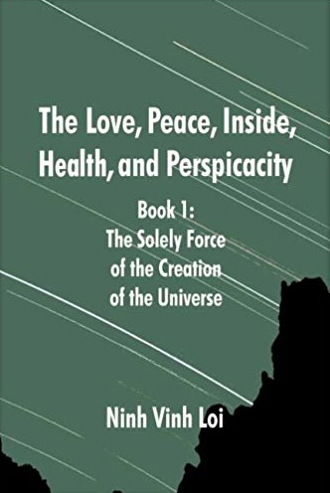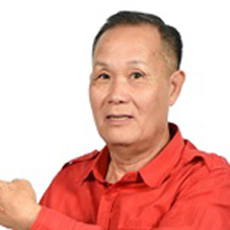 "Dorrance Publishing has helped us become published authors. We thank you all with all our hearts."
---
Ninh Loi
The Love Peace, Inside, Health and Perspicacity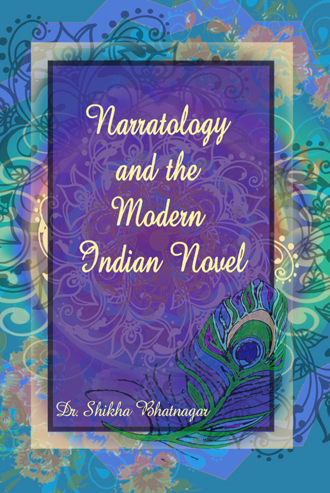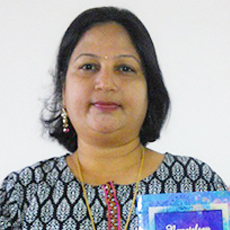 "It has been a truly fantastic experience of collaboration with Dorrance. I am immensely thankful to the entire Dorrance team for publishing my book 'Narratology and the Modern Indian Novel.' Their excellent commitment and approach epitomizes professionalism and courtesy.  Implementing the ideals and vision of the legendary icon `Gordon Dorrance.' I wish them more success and glory in their future projects. I hope to continue to publish more books with Dorrance."
---
Dr. Shikha Bhatnagar
Narratology and the Modern Indian Novel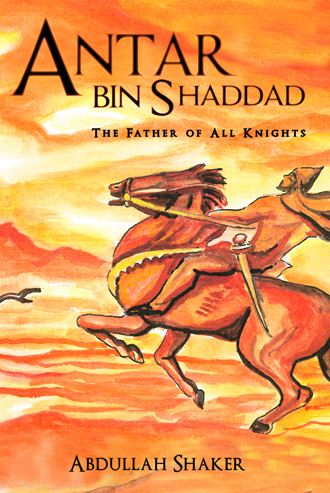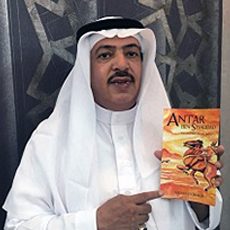 "I would like to thank Dorrance Publishing for helping me make the people in the western world know about this legend."
---
Abdulla Shaker
Antar bin Shaddad: The Father of All Knights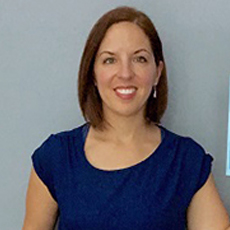 Active duty military
"The entire staff at Dorrance Publishing was not only professional and thorough, but extremely friendly.  I'm very excited that my children's book, 'The Adventures of Cookie and Oreo,' is finally in print!  Thanks so much for making the experience so painless for me."
---
J.C. Parker
The Adventures of Cookie and Oreo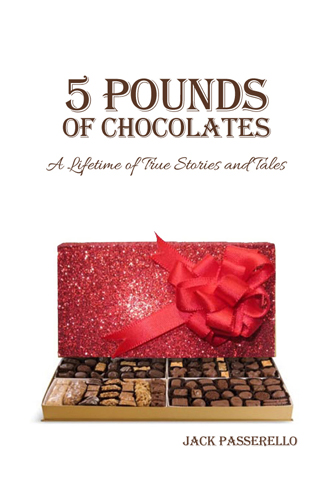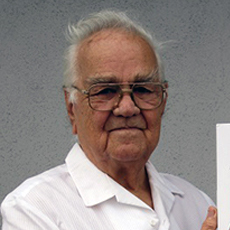 Designer on the first computer in the world using a computer chip
"It took a heroic effort by the Dorrance staff to edit the many stories in my book. They took a lifetime collection of memories and stories and created a book that I am very proud to share with the world."
---
Jack Passerello
5 Pounds of Chocolate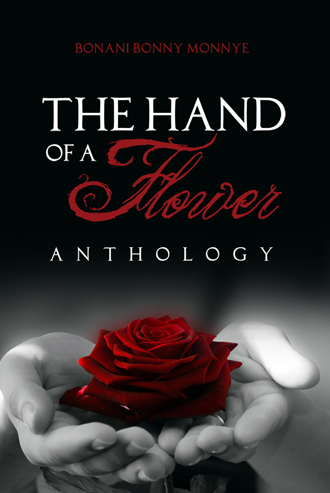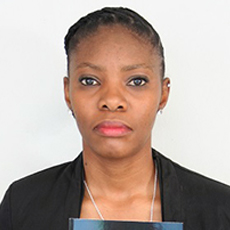 "Is it destiny? Anyway, it is extremely rare for feet to lead their owner to the right path. On looking at my feet today, I truly guarantee that they have been touched by God to direct me to Dorrance Publishing's floor. That is why not all publishing houses stand almost one hundred years in operation. I am all tears of joy, appreciation and applause to all at Dorrance for bringing into sheer and unique realization of my dream of holding my published anthology in my hands."
---
Bonani "Bonny" Monnye
The Hand of a Flower Anthology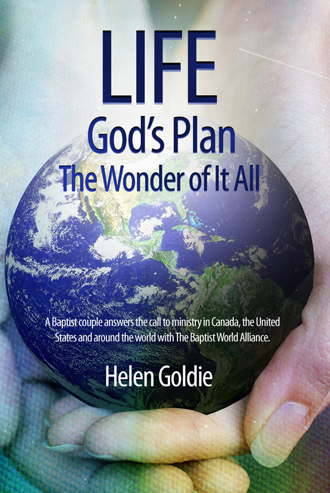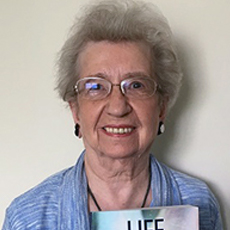 "Thanks to the grace of God and the capable staff of Dorrance Publishing, I have now published "Life, God's Plan, The Wonder of It All". Even though the computer is not my strong point, Dorrance Publishing worked tirelessly through the tedious process of editing and cover designing, encouraging me with every step of the procedure.  Their effort has enabled me to fulfill my dream of producing an inspirational book for the next generation.  I recommend the Dorrance Publishing Co. to any aspiring author."
---
Helen Goldie
Life God's Plan, The Wonder of it All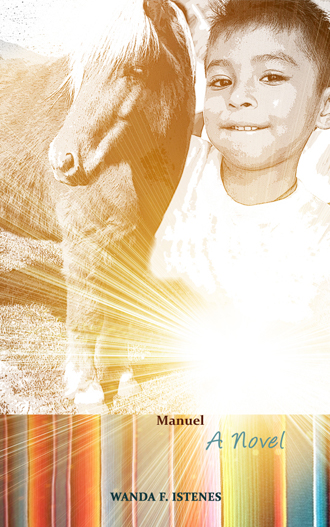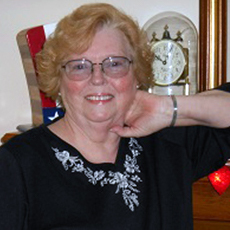 "Right from the very beginning, the personnel at Dorrance Publishing were very helpful in explaining the procedures required to publish my book….  Every step through the process was done in an orderly fashion with no difficulties."
---
Wanda F. Istenes
Manuel: A Novel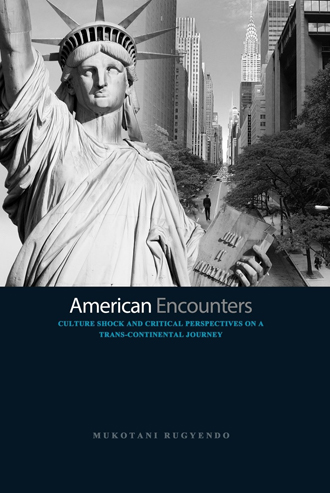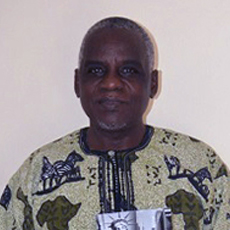 "I found the staff I worked with at Dorrance Publishing flexible, trustworthy, accommodating and professional. They fully manifested what they profess on their website. Our interaction was characterized by utmost mutual respect, credibility and efficiency. I certainly recommend Dorrance to anyone keen on publishing his or her work."
---
Mukotani Rugyendo
American Encounters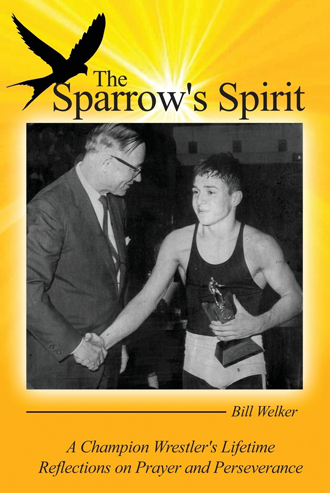 "Dorrance afforded me the opportunity to publish my memoirs. The staff members I teamed up with were not only professional, but also acted as my 'cheerleaders' throughout the entire editing and publishing process. They were the best! I would highly recommend Dorrance Publishing to any aspiring author. In fact, I have already done so."
---
Dr. Bill Welker
The Sparrow's Spirit: A Champion Wrestler's Lifetime Reflections on Prayer and Perseverance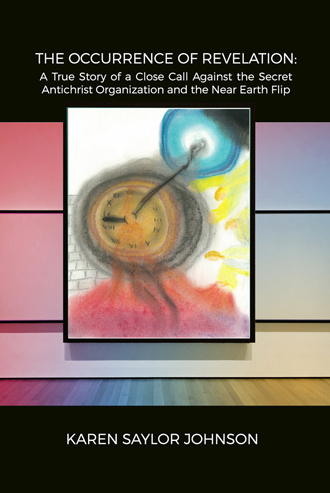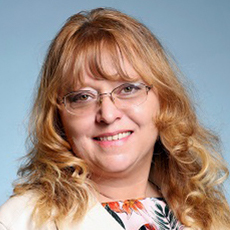 "I have been pleased with Dorrance Publishing.  They know that quality comes from proper nurturing of a work.  Thank you Dorrance Publishing Company."
---
Karen Saylor Johnson
The Occurrence of Revelation: A True Story of a Close Call Against the Secret Antichrist Organization and the Near Earth Flip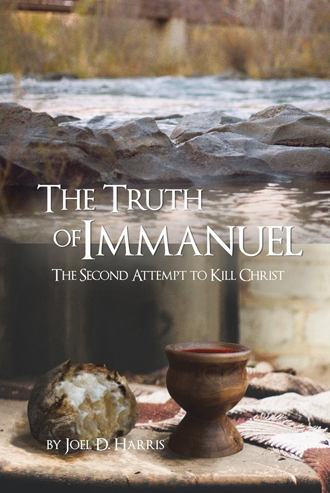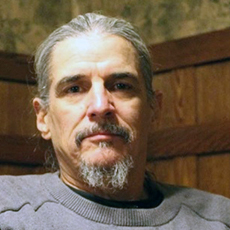 "The staff at Dorrance exceeded my expectations in all respects, the finished book is indeed first rate quality, thanks to all involved."
---
Joel D. Harris
The Truth of Immanuel: The Second Attempt to Kill Christ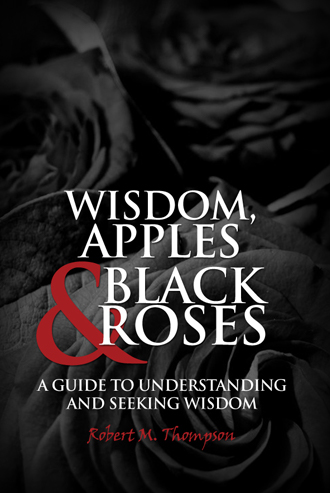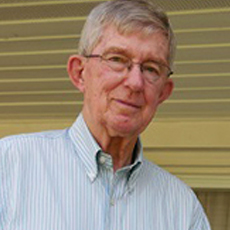 "Throughout each phase of publishing Wisdom, Apples & Black Roses, the Dorrance staff could not have been any more courteous than they were in responding to my lack of knowledge about getting published.  The professional editing, cover design, and attention to detail was superb."
---
Robert M. Thompson
Wisdom, Apples & Black Roses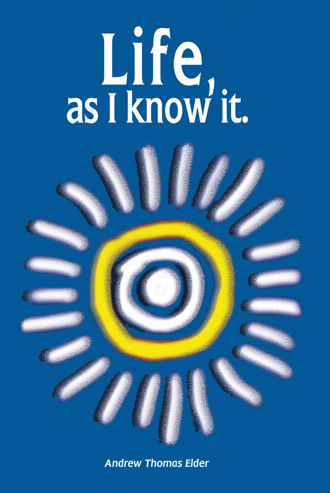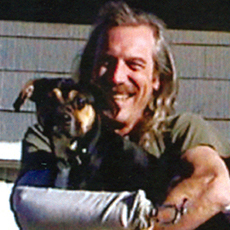 "On behalf of myself and a lot of friends, both personal and professional, they like what they see! Also, in the tedious yet very professional help I received through editors, and different phases of publication with Dorrance Publishing. Enjoy and thank you!"
---
Andrew Elder
Life, As I Know It.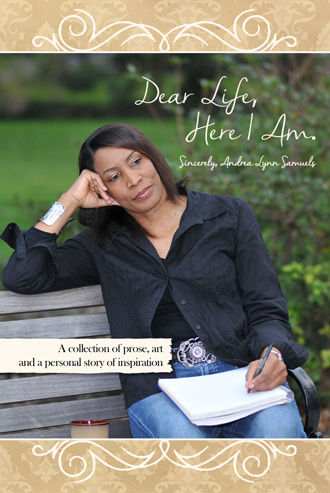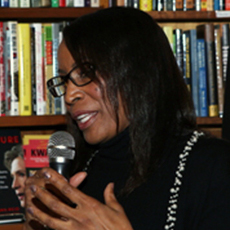 "My entire experience with Dorrance Publishing has been remarkable. At every touchpoint, I have experienced professionalism and care. Dorrance has helped one of my biggest dreams come true, which was to be a published author. From start to finish, the editing process was painless-Dorrance would follow up with me regularly, to make sure that I would meet deadlines given during the editing and publishing process. I will be forever grateful to Dorrance for believing in my work and for publishing my book with such beautiful quality and care."
---
Andrea Williams
Dear Life, Here I am. Sincerely, Andrea Lynn Samuels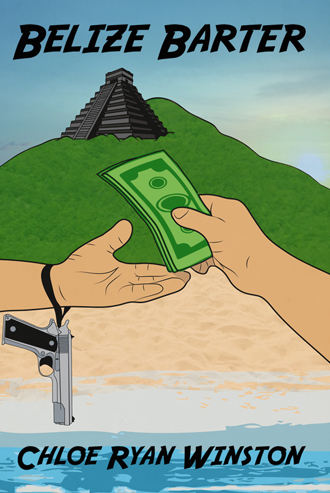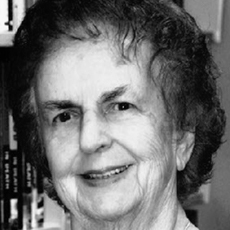 As a travel writer, she has contributed to several blogs and to publications including The Los Angeles Times, International Travel News, and Mature Lifestyles.
"Authors are anxious about a variety of things when it comes to having a book published.  I am no exception, but was delighted to find prompt and positive responses from all members of the Dorrance staff.  This professionalism means I will have my other books in this series published by Dorrance as well."
---
Chloe Winston
Belize Barter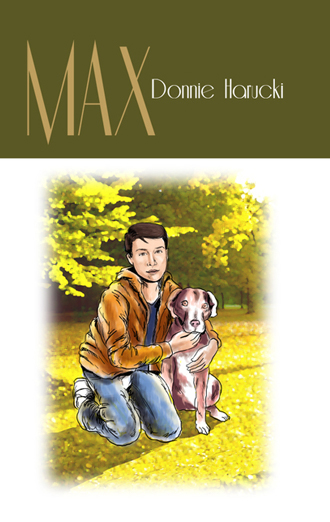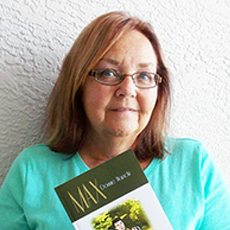 "I found Dorrance Publishing through a writers' magazine and their variety of offers intrigued me. After contacting them about my book, they knew automatically what direction was needed to get my book on the market. They offered advice and considered my suggestions and we came to a very happy conclusion. I know there are other self-publishers who are eager to 'get your book on the market', but believe me, they come no where near the quality of product you'll receive with Dorrance. I know. I tried another first and was extremely disappointed. Dorrance made the huge difference in how my book will appear to the public."
---
Margaret Brennan
Max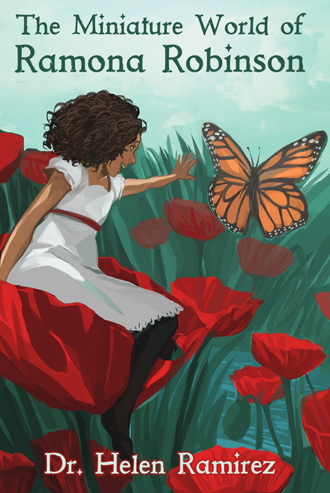 "It was a pleasure publishing my book through Dorrance. Everyone who worked with me during the process was polite, responsive, and quick to get back with me. I found the process to be exciting and stress free. I would definitely recommend Dorrance to other authors."
---
Dr. Helen Ramirez
The Miniature World of Ramona Robinson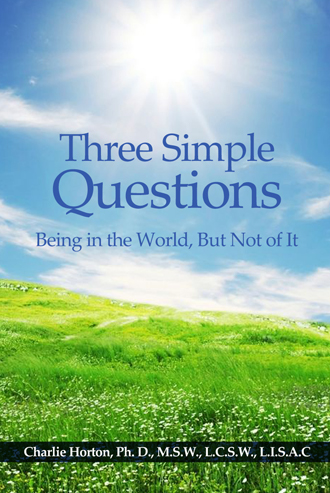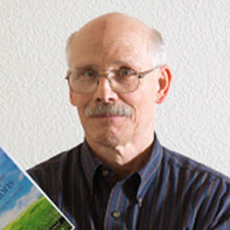 "The staff at Dorrance Publishing has always been totally supportive, courteous and professional during the process of publishing my book. The book is my first so I was nervous and I had no idea how to proceed, and they took care of everything efficiently and keeping me informed along the way. The book itself is a guide to spiritual advancement and is based on my own experience. The finished product has a good appearance and looks very professional. I am thrilled!"
---
Charlie Horton
Three Simple Questions: Being in the World, But Not of It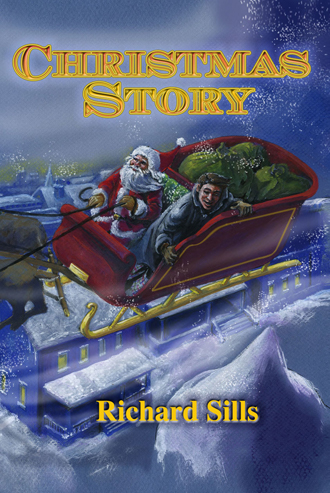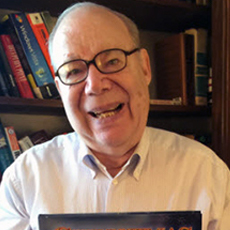 Named Educator of the Decade for his experimental use of children as teachers.  Holds five patents in computer systems and has developed the means to create a sentient "thinking computer."
"Christmas Story is a retelling of Clement C. Moore's A Visit from Nicholas. The staff was very helpful and professional. And the book came out beautifully illustrated and designed. I am very pleased with the result."
---
Richard Sills
Christmas Story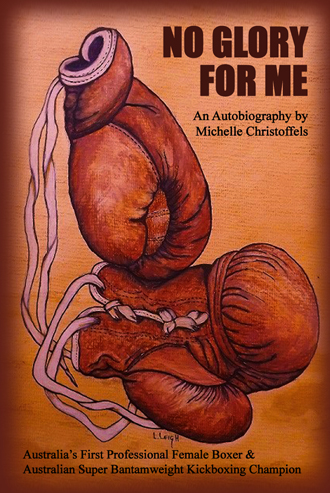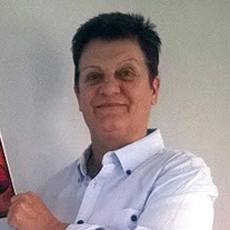 Became the first registered professional female boxer to fight in Australia and won three major kickboxing titles between 1992-1993.
"To all the staff at Dorrance Publishing, thank you so much for the amazing job you have done on my autobiography. It was fifteen years in the making before I approached Dorrance and to finally hold the finished product in my hands was an incredible experience! I will gladly recommend you all to anyone who dreams of one day publishing their own work. Again, many, many thanks."
---
Michelle Leigh
No Glory for Me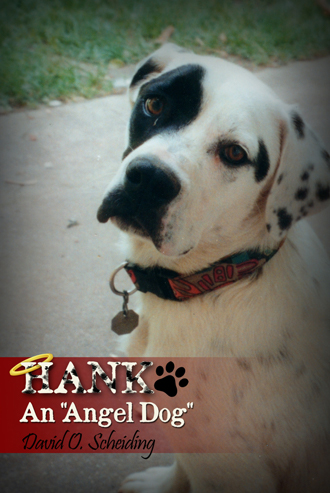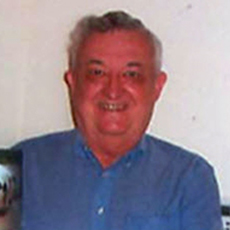 "As a retired Air Force Colonel, fighter pilot and engineer who also founded and ran my own environmental consulting firm as President and CEO for 18 years, it gives me great pleasure to be able to recommend Dorrance Publishing Company. I have been impressed and totally satisfied with the courteous and truly professional services provided by Dorrance Publishing during the publishing process of my book Hank, An "Angel Dog".  Dorrance not only met my expectations but greatly exceeded them in all aspects of the publication process of my book.  Since actions always speak louder than words, and due to the extremely positive experience with my first book, I plan to submit my second manuscript to Dorrance for consideration for publication in the very near future. If accepted, I know exactly what outstanding professional services I will receive from Dorrance Publishing Company."
---
Col David O. Scheiding, USAF (Ret)
Hank An "Angel Dog"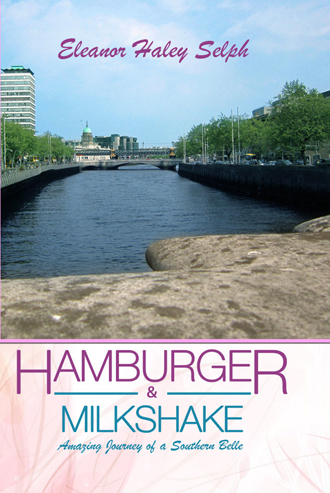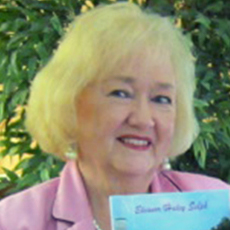 "I am a recently published author with Dorrance Publishing Co. My experience from submitting my manuscript to progressing through the various stages of production, printing and promotion, has been a pleasant and superb experience. Also, all of the personnel have been professional. I recommend Dorrance Publishing to anyone that believes they have an interesting fiction or non-fiction story to tell."
---
Eleanor Haley Selph
Hamburger & Milkshake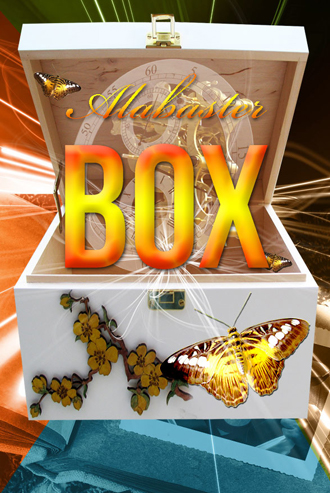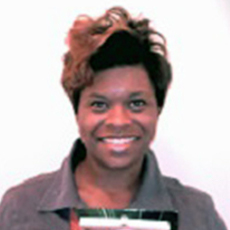 "My book evolved from a personal journal. I reluctantly shared some of the things I wrote with others. In that moment, I realized that authentic penmanship inspired the listening ear. Dorrance was one of those ears and remained by my side with professionalism, patience, support, and guidance along the way."
---
Renee Collins
Alabaster Box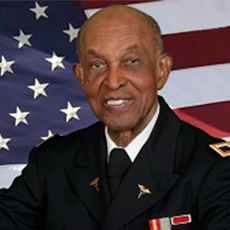 "The books arrived and have made a 95-year-old author very proud! Thank you for every detail of this process that you managed with such grace and ease. You never once let us down and your professionalism was always present. You've taught us a lot about the production process and you've managed the complexities from a novice, like me. Please accept my deepest thanks and appreciation for your support."
---
Dr. Guillermo Airall, Retired Colonel, United States Army
Silver and Gold: Untold Stores of Immigrant Life in the Panama Canal Zone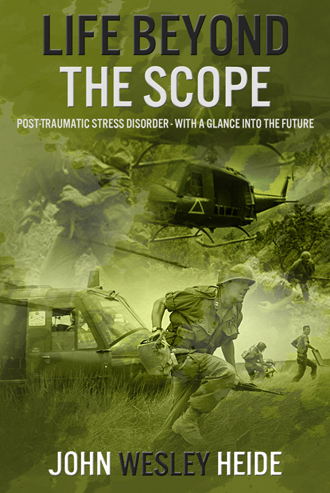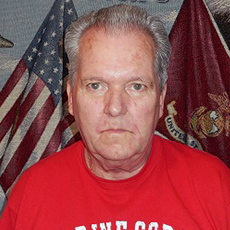 "I had always dreamed about publishing my own book, and I took great effort to select a reputable publishing house. My first choice was to be a publisher in the United States of America because I am a strong patriot of our great nation. The second reason for selecting Dorrance Publishing is that they had an affordable payment plan. The Dorrance team lives up to their reputation for intelligence and timely response. My book was like a dented automobile and by the time Dorrance worked things out with me, the dents are long gone and the car looks like new. I will use Dorrance Publishing to publish my second book, Broken Bridge. I simply love the work that went into the front and back covers. Dorrance Publishing makes you feel like you are part of their family, and I recommend them highly to anyone considering publishing and marketing a book. The Dorrance staff at large is of the highest quality in the United States."
---
John Wesley Heide
Life Beyond the Scope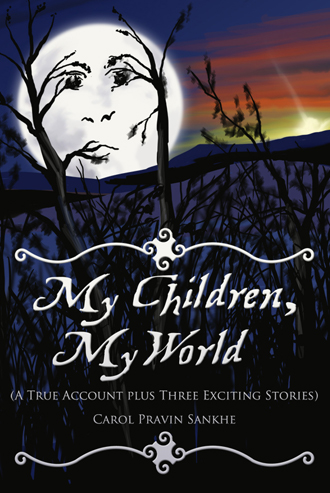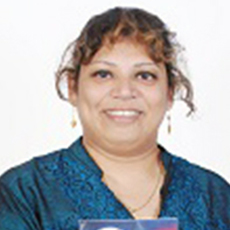 "Let me first thank Dorrance for giving me this platform to realize my dream of being a published author. It is a dream come true! Thank you Dorrance!! It has been a pleasure to be associated with Dorrance and I'm sure the Dorrance label and backing will stand me in good stead now and in the future. Your team has displayed exemplary professionalism in every aspect in the publication process. I am indeed grateful."
---
Carol Pravin Sankhe
My Children, My World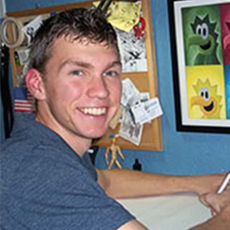 "As an author, your book is more than just a story, and Dorrance Publishing understands that. Their many package options and helpful staff made it possible for me to get my book printed. Dorrance doesn't stop at printing; they offer a selection of affordable marketing plans that help the author get recognized and make sales. Publishing my first children's book has been an excellent experience thanks to the friendly and caring service of Dorrance Publishing."
---
Shalen Holt
Colors of Zaki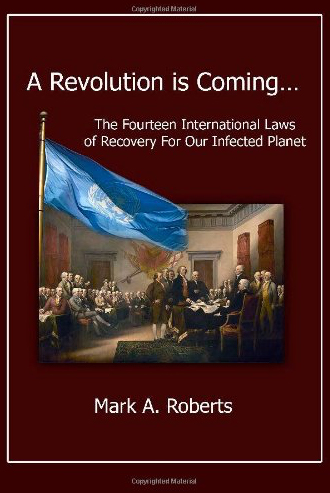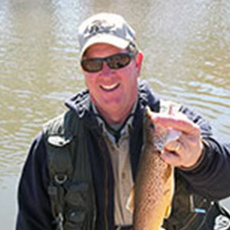 "Dorrance Publishing and its staff have been excellent in their professionalism, as well as immediate and accurate responses to questions that I had regarding book publication timelines and deadlines. I recommend Dorrance highly for authors seeking an excellent publishing experience."
---
Mark A. Roberts
A Revolution is Coming…The Fourteen International Laws of Recovery For Our Infected Planet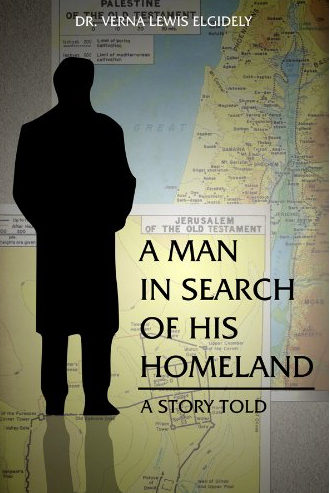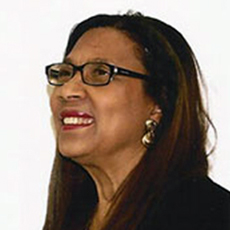 "My experiences with Dorrance Publishing have been marvelous. I have found the staff to be very professional and, above all, very courteous and kind. They have always been most accommodating to assist me in any way toward the successful production and publishing of my books. I continue to look forward to working with Dorrance."
---
Verna Lewis Elgidely
A Man in Search of His Homeland, A Path to Freedom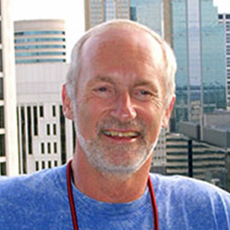 "Thank you Dorrance for helping me achieve a lifelong dream of being a published author. You have been with me every step of the way and I am forever grateful to everyone that has been a part of my journey. What a gift for me to leave to my grandson, Sawyer Bear."
---
Richard Tepler
Walk with Me, Sawyer Bear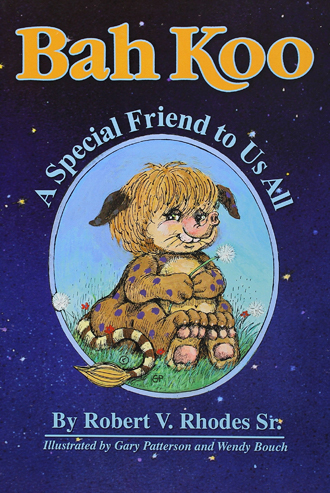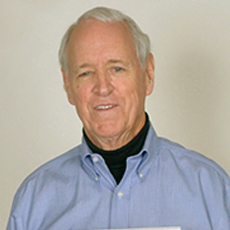 Holds a number of US Patents and Copyrights related to business, industry, entertainment, and education
"From my initial contact, I have enjoyed a very pleasant, professional and cooperative relationship with Dorrance Publishing. In our mutual pursuit to produce the best possible results for my project, they have always been understanding of my concerns, and been very quick to respond and implement changes that I have requested they make along the way. Self-publishing companies present a wonderful opportunity for authors to get their work published to share with the world, and, in my opinion, Dorrance Publishing Company is one of the best."
---
Robert Rhodes
Bah Koo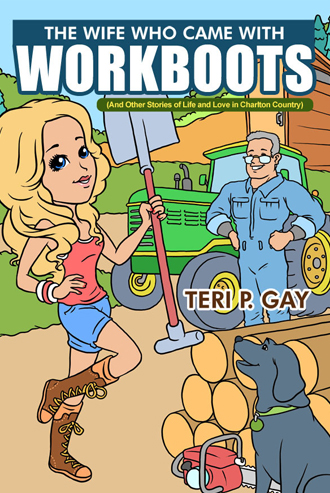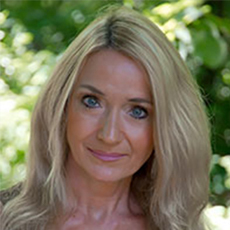 "Once again, let me say how very pleased I am with my book and with the outstanding professional services provided by all the great people at Dorrance Publishing. It has been a true pleasure working with all of you! In our new 21st century publishing environment, where the 'reading public' is hungry for independent authors and voices, Dorrance innovatively brings outstanding books to market and provides expert publishing services for some of America's new and seasoned writing talent."
---
Teri Gay
The Wife Who Came with Workboots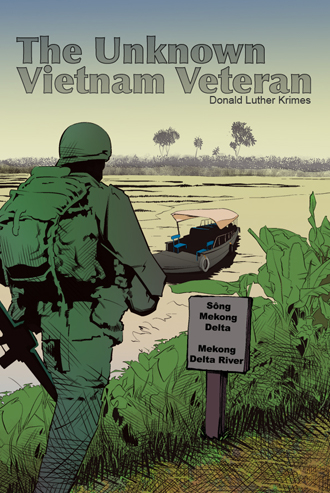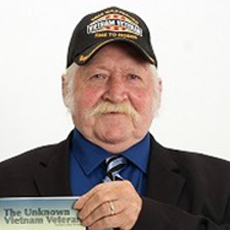 "With the courteous and professional support of the Dorrance Publishing staff, they have made my dream of writing my autobiography a reality. I thank the experienced and kind staff that made it possible for me to become a proud author."
---
Donald Krimes
The Unknown Vietnam Veteran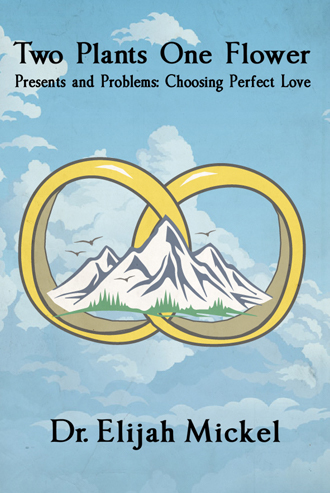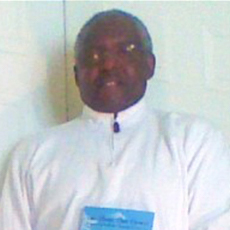 "The contract was followed as promised. The organizational representatives were always responsive to my questions or concerns. The author's assigned staff was adept communicators. The staff was courteous and professional. In the final analysis the publication from first contact to completion was a pleasure."
---
Dr. Elijah Mickel
Two Plants One Flower: Presents and Problems: Choosing Perfect Love