I've Decided to Self-Publish, What Are My Options?
You're an author– you're not an editor or a publisher or a marketing expert. So, when it comes to navigating the publishing world, it can make some authors want to: a) scream, b) cry, c) tear their hair out, or d) all of the above. There are just so many options to consider that it's hard to even know where to start. Well, take a deep breath…we're here to get you through this. The first question to consider is: self-publishing or traditional publishing? However, once you've made the decision to self-publish, there are even more options to be considered. Again, deep breath. Self-publishing may seem limiting given resources and financial requirements, so you must do your research to make sure you're choosing the option that best suits your manuscript. You'll need to ask yourself a few key questions when considering your options: What is my goal for my book? How much time and money am I willing to put into it to get there?
For example, if you simply have a dream to be published and you don't necessarily have ambitions for success- you could do that virtually for free. Indie publishing tools like Amazon, Goodreads, and Kindle Direct Publishing will publish your book instantly and they do have large audiences. However, if you want your book to attain some level of success, you have a few different options.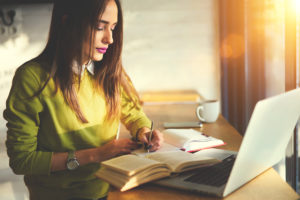 The first option is to do it all the work yourself. As we previously stated, you'll want to publish through Amazon, Goodreads, and Kindle Direct Publishing. However, if you do this and want to attain some level of success, you'll need a team behind you. First, you'll need to find a qualified editor to read over your manuscript and check for grammar and content errors. If your readers are noticing grammatical errors throughout your book or there are major plot holes, you may end up with bad reviews that will kill your sales.
If you have a friend willing to do the work for you in exchange for a pizza night, that's great- just make sure they're fully qualified. However, for those not lucky enough to have an editor friend, you'll have to seek one out yourself. According to The Write Life, for a 70,000-word book, you could expect to pay around $5,600 ($.08 per word) for quality developmental editing (or $1,260 if you simply need grammatical editing).
Next, and this one is non-optional, you'll need to hire a cover artist and/or cover designer. When it comes to online indie publishing, the old saying, "Don't judge a book by its cover" couldn't be further from the reality. The truth is, you're far more likely to get your book noticed on these websites with a really great cover. One Author who has found success through online publishing, Chandler Bolt, states in regard to book cover importance, "When it comes to self-publishing, a high-quality book cover is one of the most important elements that will get your book to convert into sales! The reason is because your cover design is what readers see first and will immediately determine whether they want to read your book or not."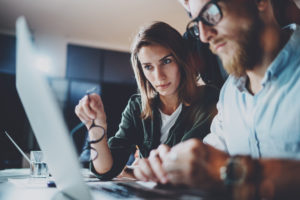 The importance of Cover Design is further emphasized by the Huffington Post. They use an ebook Mark Coker, founder of Smashwords, as a reference stating, "As Coker documents in his free ebook, The Secrets to Ebook Publishing Success, R.L. Mathewson, a romance writer, went from selling five or six copies a day of her novel, Playing for Keeps, to over 1,000 a day simply by updating her cover image."
So it's absolutely essential to choose a good cover artist. You can use websites such as 99designs to find a quality cover artist, but it won't be cheap. Expect to spend around $500 for a custom cover design, but it can be more or less depending on what you're looking for and the artist's level of experience. This is really worth investing in, though, since its the most important part of getting your book noticed outside of marketing.
You'll also want to make sure your back ad description is alluring enough that readers will want to purchase the book. That's something you should work on together with your editor until you have both a cover and a back ad that will make it impossible for readers to not to purchase your book. And, finally, you'll want your page design to be correctly formatted so that your readers don't struggle reading your material online. If you'd like to attempt to do your own page design, KDP can give you tips on how to do it. However, you can also hire a page designer through websites like Liber Writer so that it's done professionally.
Now, when it comes to publishing, all of the people you'd need to enlist are people you'll need to find, hire, and negotiate prices with. However, if you'd prefer not to have all of this responsibility on your shoulders there is a second option. An Author Services company will be able to work with you to get you to this point in the process. There are self-publishing companies who have already done the work for you in terms of finding trusted editors, page designers, cover designers, cover artists, and even marketing experts. Some of these companies will have a set price based on page count, while others (like Dorrance) will create a customized package based on what your specific needs and goals are for your book.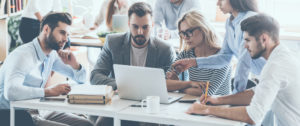 So it's really up to you, as an author, how you'd like to go about hiring the people necessary to make book success a possibility. At the end of the day, you will need each of these people on your team if you want to attain commercial success. All it really comes down to is how you'd prefer to go about finding them. Ultimately, make sure you trust the people who you decide to work with- whether they be a company or contracted individuals.
From this point on, the focus of your book should be marketing. Now, with some self-publishing companies, you're given a marketing head start. Companies, like Dorrance, have media contacts to which they'll send your book info, they'll start a Google AdWords campaign, and they'll contact bookstores on your behalf. Not all self-publishing companies will help you with marketing so, if this is something you're interested, make sure you ask them upfront. However, whether you're using a self-publishing company or not, the majority of the marketing legwork will be on you.
Because you'll be the backbone of your own marketing, you'll really need to learn how to advocate for yourself. We suggest setting up an Author website or Blog as well as various social media accounts such as a Facebook, Twitter, and Instagram account. But that's just the beginning. The best way to get your book noticed is through various blogs and social media accounts that have already gained a following. There are several literary and reading blogs that have gained traction and success. These will prove to be helpful contacts when your book is up for sale.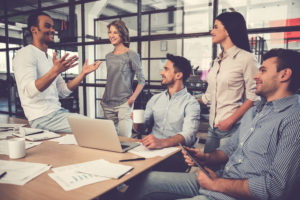 One way to start to build relationships with these blogs is to make your book available on websites like NetGalley. NetGalley is a platform where Author's who are about to or who have just published their books can make them available to prominent readers (or readers who have proven to be successful and have influence). If a reader requests your book and is approved, you would send that reader a free ARC (Advance Reader Copy) of your book with the agreement that the reader would then be required to write a review of the book and post it on their blog, Amazon, and/or Goodreads.
This is definitely one of the most helpful tools when it comes to getting your book out there. You're communicating directly and getting your material directly in the hands of people who already have a large following. Of course, this opens you up to negative critiques and criticisms as well, but as long as you're confident in the merit of your material that shouldn't be an issue. NetGalley also has promotional packages where you can pay to be featured or pay to be part of their newsletter or email blast. These can be pricey but may be worth investing in given how many influential readers you'd be able to reach. One Self-Published Author who used NetGalley's promotional email blast, Luke Gracias, stated that the email blast for his book was sent to 19,300 US members.
You'll also want to focus heavily on your Amazon promotion as that is an area where you can achieve great success. So, if you end up using NetGalley or finding ARC reviewers through another platform- make sure you're having them post their reviews on Amazon and Goodreads as well. In addition to using NetGalley, do your research on successful blogs, social media accounts, and even successful self-published Authors. Reach out to every influential account you can to see if they're willing to promote your book or if they'd like a free copy. It would even be helpful to develop a press kit and reach out to journalists- especially on a local level. Sure, you'll get a lot of people who say no. But eventually, you'll get some who say yes. The road to self-publishing success will be a lot of work and it certainly isn't free, but having a good team behind you to help get you there is truly priceless.
Are you ready to publish your book? Contact us today!
SaveSave