What You Need to Know About the Dorrance Book Review Club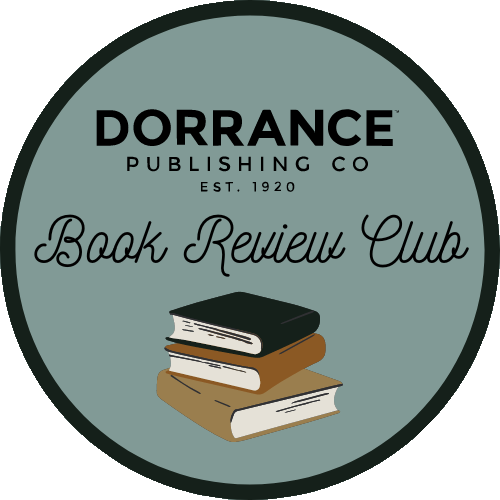 Book lover? Want free eBooks?
Sign up for the Dorrance Publishing Book Review Club!
When you sign up, we will send you a Dorrance eBook. In return, you leave a review of the books you read!
Leave a review on your personal blog, website, or public social media such as your Facebook, Instagram, Twitter, Tik Tok, or Goodreads profile. Once you send us the review, grab another eBook.
Complete the form below to get started today.
April-May 2023 featured Book Review Club books:
True Crime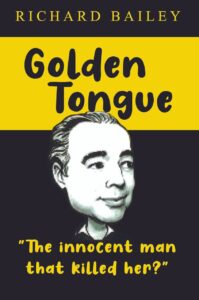 Golden Tongue by Richard Bailey
About the Book
On January 1, 1977, Richard's life changed forever…
On New Year's Eve, Richard is dancing with the lady of his dreams, and spends a wonderful night of romance at the Waldorf Astoria. Then later, on February 19, 1977, in Florida, she disappears. The devastation of her disappearance is inconceivable, that twenty years later, he is accused of the Murder of Helen Brach—insanity!
Helen Voorhees Brach, known as the Candy Heiress, lived a life of luxury and prestige. Her mansion in the northern suburbs of Chicago was staffed with butlers and housekeepers, but all of that couldn't compete with her love of horses. Brach, the wealthiest woman to ever disappear, disappeared without a trace in 1977. Her disappearance sparked national attention and her male suitor Richard Bailey was swept into the limelight of this enduring murder mystery. There were several suspects, but never a conviction… at least until federal prosecutors came after Richard, a Chicago area stable owner. Richard went from dance and driving instructor and horse entrepreneur, to a "cold-hearted murderer" of a lady who brought the only pleasure into Richard's life.
Golden Tongue tells the story through the eyes of Dr. Annette Hoffman, a plastic surgeon who fell madly in love with a stranger, Richard Bailey. Will Dr. Hoffman believe in Richard's innocence or guilt? Dr. Hoffman is brought into the drama and sensationalism of who killed Helen Brach. This is the story of a search for truth, love, lies, murder, the mafia, a rogue prosecutor and detective, and a justice system that isn't very just!
About the Author
Richard Bailey resides in Orlando, Florida. He wrote Golden Tongue to tell his story about being accused, convicted, and sentenced to twenty-five years for a murder he didn't commit.
Dystopian Fiction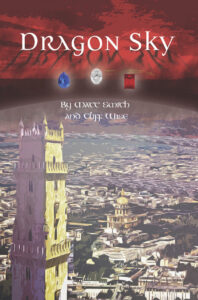 Dragon Sky by Matt Smith and Cliff Wise
About the Book
Dragon Sky, while it stands alone, is only one half of a much larger story. The core of the book focuses on the struggles of three strangers: Crystal, Alicia, and Assan. All three undergo growth in their own way. Crystal begins as a point of calm in a world of chaos. Is she the only one who has answers to unanswerable questions? But over time her companions learn the truth that they must come to trust their own insights. And Crystal sees that she can't stand alone. Separately, Crystal, Alicia, and Assan, create three elemental beings. While the setting could be referred to as post-apocalyptic, there are many aspects of it that make it unique. What had caused the Apocalypse is still present, lurking in the background: a constant threat more felt than consciously aware of. The "Shades," as they are known, are incarnations of pure terror and only become more terrifying the more the characters learn. The lesson I hope my readers learn from my characters is that perseverance can see you through everything. Try to surround yourself with people who will inspire you.
About the Author
When I was young, my interest in literature was limited by my ability to read. Not long after I was born, I developed a tumor that damaged both eyes. And while reading children's books was easy due to their large font, standard print was extremely difficult. The technology that existed to assist people like me was limited, in its infancy. It wasn't until high school that I found myself eager to read. Thanks to my freshman English teacher, I was introduced to the idea that the writer's words are only half of the story. It's the meaning and symbolism we attribute to them that affect how we experience the world that the author has created. It was also around this time that audiobooks began to be easily accessible. From then on that's how I experienced literature. When I began writing myself, I received a great piece of advice. A close friend of my uncle's, who had agreed to assist in editing this very book, told me that he felt like my book was reading to him. He told me to work hard to accentuate that aspect of my writing. That is advice I took to heart. Hopefully, anyone who reads my books lets my books read to them—as that is the best compliment I could ever receive.
Children's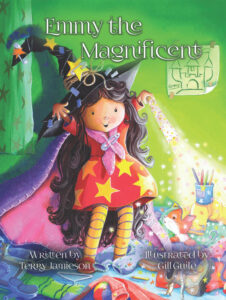 Emmy the Magnificent – Written by Terry Jamieson, Illustrated by Gill Guile
About the Book
What child likes to clean their room? What child likes to do chores? Not many and Emmy is no exception. But with a sense of fun and marvelous creativity, Emmy finds a way to get the job done and is rewarded with a playdate with her friend, Maya Rose. Emmy the Magnificent encourages and celebrates your child's imagination. Snuggle up and discover how Emmy makes cleaning her room a magical experience.
Search for the two mice, Kitty, and the four fairies when they appear, as your child improves important visual skills.
About the Author
Terry Jamieson and her husband raised two sons and a daughter and have four grandchildren. None of them like cleaning their rooms, but like Emmy, with a little imagination, they try to make it fun.
Horror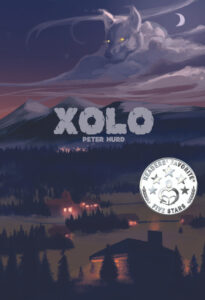 Xolo: A Novel of Canine Horror by Peter Hurd
About the Book
Derek Rains, a nature-loving Colorado real estate developer, adopts a Xolo for his young family. These dogs were revered by the Aztecs as the guardians of the underworld. But when the animal bites his son, Derek is forced to abandon his new pet in the woods, where it is picked up by an underground dog-fighting ring. Horrified to see people forcing animals to kill each other, the Xolo taps into the ancient powers of its species to convince the other dogs to band together and kill their captors. Now free and wanting revenge on the humans who hurt and abandoned them, the dogs begin killing people who imprison their pets, growing the pack's ranks in the process. With the murders spreading across the county, the local sheriff's suspicions fall on Derek, whose pet was the only vicious animal in the area before these attacks. Derek refuses to believe that his dog could be responsible for so much carnage, but when his young son almost becomes the Xolo's next victim, Derek must face up to the facts and put an end to the slaughter.
"Peter Hurd's XOLO is a rip-roaring, action-packed, and delightfully gory horror story that positions man's best friend as humanity's deadliest enemy and has a lot of fun with the ensuing conflict. A true underdog in search of revenge tale (tail?), it offers danger, suspense, and a more than slight chance of rabies. If you thought Cujo had attitude, wait until you meet Xolo!" –Erin Britton, San Francisco Book Review
"Powered by an unapologetically gory and violent narrative, breakneck pacing, and an innate understanding of horror tropes and expectations… the story has a cinematic vibe; it reads like a screenplay, moving from one memorable scene to the next… hardcore horror fans should find this blood-splattered novel highly satisfying: Stephen King's Cujo meets Alfred Hitchcock's The Birds." -Paul Allen, BlueInk Review
"Fans of seminal works like Pet Sematary are certain to enjoy this updated twist on the animal horror subgenre. Peter Hurd holds nothing back in describing the capacity for violence in both humans and their canine compatriots in this novel, and it makes for compelling reading as the dog pack swells in numbers that would give any zombie novel a run for its money… the sharp, concise use of dialogue… helps move the plot forward at a brisk pace… the violent scenes were truly horrifying… I would certainly recommend Xolo to horror fans everywhere seeking a well-penned and highly creative, chilling tale." -K.C. Finn, Readers' Favorite.
"Horrifying yet visceral… Xolo will strike you as a cross between Cujo and Devil Dog, but the novel itself offers its own unique storyline… a study of the human-canine relationship and the tragedies it presents… Peter Hurd gives the novel an eerie Lovecraftian vibe… the horror that pervades is so mysterious that we need to look deep within ourselves first to understand its very nature. Xolo is more than just a story of a vengeful canine; it's about what we don't see in ourselves… It's a novel about conscience, priorities, principles, fear, danger, revenge, love, and peace. With its foreboding atmosphere and sharp tension… this highly recommended tale of canine horror can potentially become a classic." -Vincent Dublado, Readers' Favorite.
"Hurd has written a dark yet moving book that draws you in from the very beginning, with compelling characters, including one enigmatic dog, making it a great terrorizing read for any fans of the horror genre." -Alex Telander, Manhattan Book Review.
"The story is fast to establish its familiar horror roots… The escalating attacks are meted out in a way that creates tension; while the attacks themselves are gory, they also hold attention, showing blood splattering and relaying the sensations of canine teeth ripping flesh… Every character is developed in rich terms… Indeed, everyone who populates this novel has a place in its story—a fact amplified by the poetic descriptions of the settings. The prose maintains an underlying, mounting sense of terror; Xolo haunts it in cult horror fashion, implacable and ever present." -John M. Murray, Foreword Clarion Reviews.
"A modern creature feature that pays homage to classic horror… Hurd is a talented writer who knows how to pace a scene for maximum scares… Hurd lets you see every detail and feel the menace—you know the dogs are close. He creates believable characters with human flaws and problems. And horror fans will enjoy his occasional nods to genre classics." -Kirkus Reviews
About the Author
Peter Hurd was born in Saint Paul, Minnesota, currently lives in Forest Lake, and considers Hugo to be his hometown. He is a self-taught author and filmmaker. Shortly after graduating from the University of Minnesota-Morris with degrees in English and philosophy, Peter directed and produced his debut feature, the indie horror, "The Control Group," featuring genre legend Brad Dourif. After the release of that film, Peter concentrated more on his writing, making the finals of several national screenplay contests and publishing a story in Trigger Warning Short Fiction. XOLO is his first novel.
A lifelong Minnesotan, he also travels frequently to New Jersey, where he dog sits his sister's five hairless dogs (as well as a hairless cat and coated dog) who inspired him to look into the myths surrounding the ancient breed known as Xoloitzcuintle. These myths laid the foundation for his debut horror novel, a dream he had been harboring since first reading The Shining in fifth grade.
Short Stories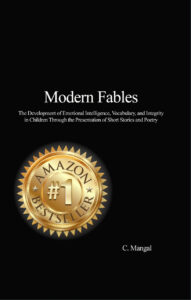 Modern Fables: The Development of Emotional Intelligence, Vocabulary, and Integrity in Children Through the Presentation of Short Stories and Poetry by C. Mangal
About the Book
#1 in Children's Book on Values on Amazon!
Through short stories and poetry, Modern Fables explores the character milestones necessary to prepare children to navigate their worlds. By addressing family, emotion, integrity, differences, and more, this book is designed to provide children with the vocabulary essential to articulating their feelings and experiences. About the Author
About the Author
C. Mangal is a former Montessori educator and director of the public and private sector with nearly 20 years of experience working with children and families. She received her Montessori Teaching Credential and her BA in psychology in addition to her pending MS in psychology with an emphasis of life coaching. Modern Fables is the result of extensive in-depth conversations with her late husband on the examination of the way society molds the impressionable minds of children and where their paths are headed. C. Mangal can be reached at modernfables1@gmail.com for speaking engagements, parent education courses, life coaching and more!