What You Need to Know About the Dorrance Book Review Club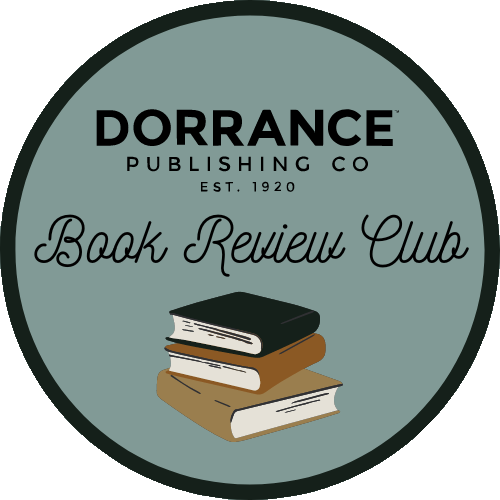 Book lover? Want free eBooks?
Sign up for the Dorrance Publishing Book Review Club!
When you sign up, we will send you a Dorrance eBook in a PDF file format. In return, we only ask that you leave a review of the books you read!
Leave a review on your personal blog, website, or public social media such as your Facebook, Instagram, Twitter, Tik Tok, or Goodreads profile. Once you send us the review, you'll receive another eBook.
Complete the form below to get started today.
Thank you for your support and we look forward to hearing from you!
March 2023 featured Book Review Club books: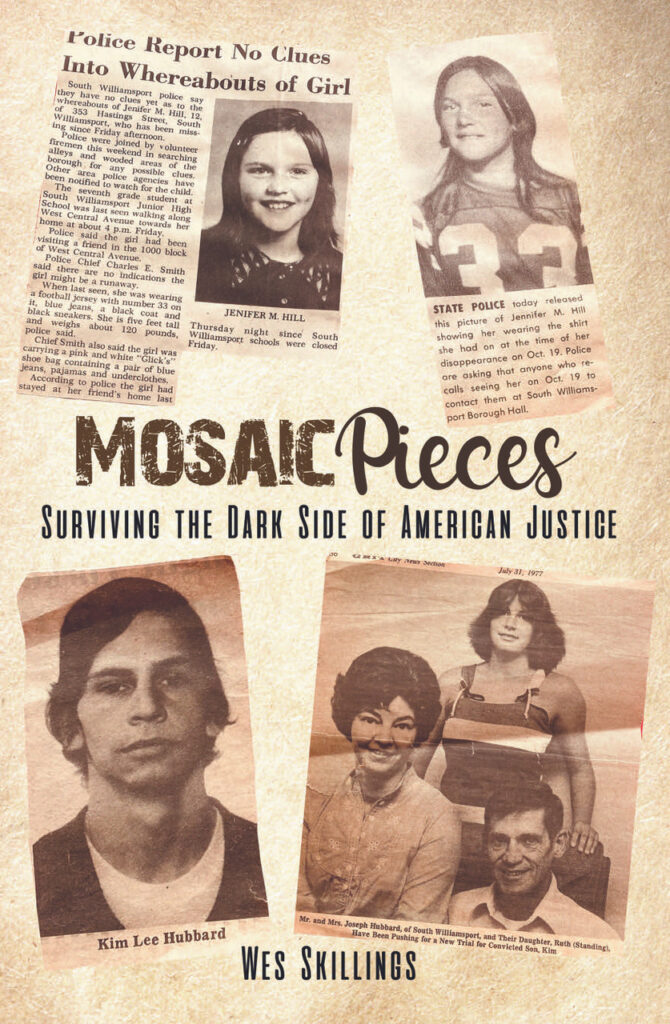 True Crime
Mosaic Pieces by Wes Skillings
About the Book
Mosaic Pieces is a nonfiction narrative about a murder, investigation, trial, and conviction in the 1970s you might call the centerpiece of three generations of family history. The murder case itself is fascinating—if only because of what had been
learned in the aftermath of the trial at which twenty-year-old Kim Lee Hubbard was decreed guilty in Williamsport, Pennsylvania of the murder of twelve-year-old Jennifer May Hill.
Jennifer had been dead in a cornfield, according to the forensic pathologist who conducted the autopsy, for as many as nine days in the unseasonably warm and dry weather of that October. And yet the body on the autopsy table "was as fresh as if she had died just the day before," according to the man who picked up the body and later embalmed it. It was just the beginning of a litany of discrepancies in evidence and testimony presented at the trial, as well as questionable investigative practices. The murder may have occurred on an Indian summer day in October 1973, but the story begins some forty-five years before with the compelling lives of Joe and Dorisann Hubbard leading up to their marriage and the tragedies and difficulties throughout their lives together. 
About the Author
Wes Skillings is a published writer of a book about traumatic brain injury (A Matter of Recovery: The Story of C.B. Miller) available through Amazon and B&N in soft and hardcover as well as on Kindle and Nook. Skillings has received numerous Keystone Press Awards from the Pennsylvania Newspaper Association (PNA)—fifteen of them over his last eleven years in the business and eight of them first place in the state in their respective categories in news and feature writing. He served in the US Army, including a year in Vietnam as an intelligence analyst. Upon his return to the states, where he was on special assignment with the Defense Intelligence Agency, he married his wife, Mary, then went on to earn a BA in English and a minor in creative writing from Mansfield University. They have two adult married children, Pamela and Jeremy, and a nine-year-old grandson, Benjamin. (2022, paperback, 314 pages)
Romance Fiction
The Sweetheart Combo! by Hala Amer
About the Book
Are you a westerner with deep eastern roots whose love life is pulled between two forceful cultures? Do you have burning feelings for a western mate and are unsure if the relationship will work out for both of you? Are you an eastern parent with a dire desire for your children to keep their religion and choose mates from the same culture?
Whether you are or not, you'll be absorbed in the dynamics of how two talented surgeons resolve their dilemma of getting married. Rajeev and Nader graduated from their New York School of Medicine, and worked hard to pave the path for their promising careers and amazing lives in the United States.
Will either of them pick the sweetheart of his dreams, or will they settle for the traditional "Sweetheart Combo" arranged by the family? What, in your opinion, will influence their decisions, and what sacrifices will inevitably be made? Find out in this human journey about how many of us get stuck in a cultural jam.  (2020, Paperback, 204 Pages)
About the Author
Hala Amer is an author and has a bachelor's degree in English Literature from Cairo, Egypt. As a child, her family cherished literature and encouraged reading. Together, they expressed themselves through reading and writing poetry. Hala works as a project manager for a corporation and lives with her husband and children in Fairfax, Virginia.
Reviews
"The Sweetheart Combo! draws you into a world of different cultures and mindsets. The warmth of Rajeev and Nader's friendship is a friendship anyone would want as Rajeev goes through the ups and downs of his love life. The Sweetheart Combo! is a sweet combo of the wants of the heart indeed!"  – Shalonda Crockett, author of Simone 
"This is a great novel. It keeps you engaged while reading. It presents very educative information to the younger generation to choose their combos and also prepares the parents for accepting changes. It is an excellent attempt by the author to compare the eastern and western combo love. There is no perfect sweetheart combo"
Amarjit S. Riat, P.E., PMP, Former Chairman, Sikh Foundation of VA                                                                                                                                   
Children's
In My Heart Forever by Annie Streit & Barbara Bradley Baekgaard 
About the Book
Herbie is worried and confused about his grandpa because PawPaw is having trouble remembering things, where he puts things, and, at times, he forgets Herbie's name. PawPaw has Alzheimer's disease, but even though he is having trouble with his memory, his heart is still full of love for Herbie.
In My Heart Forever is a story of love, acceptance, and understanding the effects of Alzheimer's disease. Being based on a true story, the love and life lessons are as real as the family themselves. This truly remarkable and inspirational family has an important story to share in order to raise awareness and, hopefully, help others!
 About the Author
Annie Streit is a graduate from Ball State University with a degree in Social Studies Education. In My Heart Forever is Streit's fifth book in her rhyming children's picture book series. Her friendship with Barbara and their desire to help children understand Alzheimer's disease are the driving forces behind this collaboration. Streit spends a majority of her time at her lake house in Angola, IN where she enjoys being with friends and family while writing her children's books.
Barbara Bradley Baekgaard is the co-founder of Vera Bradley, and through her time with the company, she has served as co-president, chief creative officer, and she now is an active Board Member for the company. Friendship and Baekgaard's philanthropic spirit are what inspired her to create the Vera Bradley Foundation for Breast Cancer, and the loss of her beloved husband, Peer, to Alzheimer's is what has sparked her desire to raise awareness to this disease. She resides in Indiana and New York City where she loves spending time with family and friends. (2023, hardback, 30 pages)
Biography/Memoir
The Man Behind the General by Tom Sarmento
About the Book
This is the story and picture book of Tom Sarmento's life – as a son, father and grandfather. For seven seasons, Tom and his team built and maintained those fantastic flying machines on The Dukes of Hazzard. All the stories are now told through his book. It was only a small, but significant part of Tom's life and career. With many of the show's fans he still entertains today. It's time to meet The Man Behind The General.
About the Author
Tom Sarmento enlisted in the Marine Corps after high school, served in Vietnam and retired as a Sergeant. He was married and has two children that he raised. Tom was a longtime mechanic for Plymouth-Chrysler, NHRA drag racing '72-78. He worked at the Universal & Burbank Studios on several movies and television shows, before working for The Dukes of Hazzard for seven seasons. His stunt career started on The Fall Guy and lasted ten years as a Screen Actors' Guild member. Tom was a producer for Payback in 1990. After his career in film, he sold Snap-on Tools for 17 years in Charlotte, NC. He continued to do stunt work and build stunt cars for Hazzard Fests from 2002-09 around the United States, Canada, and Europe. During his travels, Tom enjoyed taking up photography and living life to the fullest. "Every day above the ground is a good day!" (2022, hardback, 210 pages)