Day In The Life Of A Project Coordinator
When it comes to navigating the publishing world, it's very easy to get lost and feel overwhelmed. It takes a lot of research to find the right publisher for your book. When it comes to shopping around for a publisher, it can be especially difficult to understand what goes on behind the scenes at any given publishing company. After all, your book is your baby. It's important to understand who you're handing it off to and to know that it's going to be taken care of. And in order to do that, you'll need to understand who is working on your book and what their specific roles are.
Unfortunately, when it comes to self-publishing, it can be kind of a mixed bag. Perhaps you're doing all of the work yourself. This means you're the one editing (or making a friend do it in exchange for pizza), and handling page design, cover design and artwork. The other option is sending  your work to a self-publishing company that you think would work well with your material.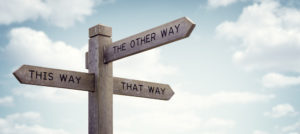 There is a wide array of companies with various publishing strategies. Some self-publishers will only employ salespeople and then contract out per-project-based freelancers to do the editing, page, and cover design. This process may be appealing in terms of price, but it comes with a few downsides. First, the people they'll contract to work on your book aren't typically people with whom they have a long standing relationship. This means that the quality of work may vary. Second, they don't employ Project Coordinators, which can mean lower quality communication as well as disorganization within the company.
Dorrance's publishing process involves a division of roles in order to keep the project as organized and high quality as possible. As a result, there are more hands on deck working on your book at any given time than you'd typically find with another self-publisher. At the center of our publishing process, we have Project Coordinators.
A Project Coordinator acts as a liaison between the author (you) and the several different roles and steps needed throughout publishing. We employ several artists, designers, and editors on staff and it's the Project Coordinator's job to communicate your desires and concerns to those people.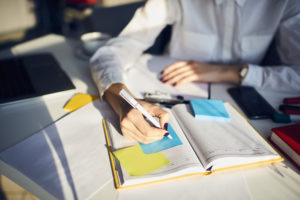 You might be wondering why an author should even have a Project Coordinator.  Why not just have authors talk directly to their designer/artist/editor? The reason we have this division is, firstly, for customer service based reasons. We know how nerve-racking it can be to hand your book over to strangers. The Project Coordinator is someone who could speak to you weekly (and even daily), reassuring you about the process, explaining certain steps, and communicating effectively with the people who are working on your book.
This process also helps alleviate any internal miscommunication. This is because our author's are solely communicating with one person. We don't expect our authors to know who within a publishing company they'd have to give specific information to…that's our job. If we expected this, situations may arise where an author might tell their editor one thing, but forget or not know to tell their designer- which can lead to a series of messes. The Project Coordinator will funnel your specifications to exactly where they need to go within the company. It also keeps our authors from having to call five to ten different people every time they need to make an adjustment.
It also means that our editors, designers, and artists are able to use their time to work on your book instead of having to divide their time between their work and being a customer service representative. We have hundreds of authors from all over the world at any given time. So, let's face it, if our author's were communicating directly with their designers/editors/artists- they'd never get anything done!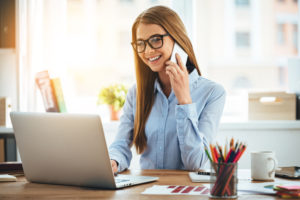 So, let us walk you through a daily scenario here at Dorrance: An author will talk to their Project Coordinator, perhaps about a change to their cover. The Coordinator will spend as much time as needed on the phone with their author, making sure they have all the details necessary. Once they're off the phone, the Project Coordinator will walk over to where our designer sits and talk to them about the author's desires for the cover. The designer will make a cover for the author based on that information and then make revisions if need be until it is exactly what the author has envisioned. It's a collaborative process with streamlined communication.
When you're publishing with Dorrance, your Project Coordinator wears many hats for you: communications expert, project management, creative problem solver, and even therapist every now and again. They're here to hold your hand and walk you through the publishing process every step of the way.