Author Spotlight: Ed Higdon
Name: Ed Higdon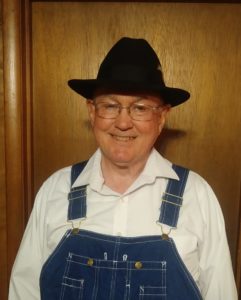 Hometown: Decatur, Alabama
Book: No Place to Hide
Genre: Fiction
Describe your book in 10 words or less.  A feel good book. bad situations turn out good.
What made you want to write No Place to Hide? Always loved to read and thought I could do better than some books I read.
How long did it take you to write your book? About 3-4 weeks of writing but I have been thinking about it for years.
How do you choose the names of your characters? From whatever popped into my head but simple names, except Frenchie, who was my best friend as USMC and later.
What do you do when you have writer's block? Take a nap and work around the house.
What was your favorite chapter (or part) to write and why? Billy finding the dog under the church and quail hunting, which was my father-in-law's favorite sport.
If you were stuck on an island and had to have one person from each category with you, who would they be and why? 

One character from your book:  Black cloud, the dog

One fictional character: The Black Stallion, which I read as a kid

One famous person: John Wayne

Besides writing, what are your other interests? Volunteering with Civitan, Gideons International, fishing, NASCAR and Alabama Football
Do you keep a journal? No.
How did you celebrate the publishing of your book? Called the family to tell them it's real.
If your book was made into a movie, who would play the main characters?  Julia Roberts as Emily and Sam Elliot as Richard
What did you enjoy most about working with Dorrance Publishing? Their response and helpfulness or willingness to help and advice. Especially the artwork.

Favorite books of all time? Black Stallion, W.E.B. Griffith's Marine Corp Series, and Beach Road by James Patterson.

One sentence of advice for other writers? Keep it simple, write about what you know.