Author Spotlight: Michael Dineen
Name: Michael Dineen
Hometown: Born in New York City but raised in Long Island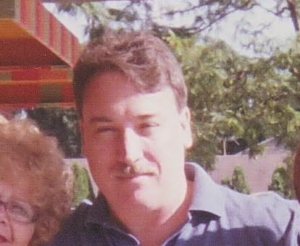 Book: Suburban Gangsters
Genre: True Crime/Nonfiction
Describe your book in 10 words or less.  As real as it gets.
What made you want to write Suburban Gangsters? I knew I had a great story to tell and really wanted to warn people about the dangers of using drugs or being a criminal.
How long did it take you to write your book?  It took about four years because I did it in spurts.
How do you choose the names of your characters?  It's tough to say. A few of the last names I used from some of my favorite shows and others I just came up with.
What do you do when you have writer's block? I step away and try to clear my mind and come back fresh. Sometimes it took longer than others.
What was your favorite chapter (or part) to write and why?   It's hard to really say which was my favorite but probably part 1 of the book. Each part really had a unique feel to it because the story takes place over a 25 year period.
If you were stuck on an island and had to have one person from each category with you, who would they be and why? 

One character from your book: Definitely Christine because we are still in touch to this day (and I'm sure you could figure out the reason why)

One fictional character: Adrian Monk

One famous person: Eddie Van Halen. This was an easy choice because I play guitar and look at Eddie Van Halen as God! 

Besides writing, what are your other interests? Guitar. I also have a huge fascination with the Vietnam War and I can't read enough about the topic. I believe I have already read over 200 books about it. I have trained in the martial arts and weights most of my adult life, so that's another biggie for me. And college football.
Do you keep a journal? No, I don't. It's one of my many regrets because I probably could have gotten into much better detail in my book. Most of the book was written from memory so I know I missed out on some things.
How did you celebrate the publishing of Suburban Gangsters? I haven't actually yet, but I'll be doing it soon. It's slightly overdue.
If your book was made into a movie, who would play the main characters? That's a tough call. I would love to see Mark Wahlberg play my part but I know there is a lot of great up and coming actors out there so I guess I'd keep an open mind until I could see everyone trying out.
What did you enjoy most about working with Dorrance Publishing? 

I really think it was the professionalism and efficiency throughout the entire process. The staff was very hospitable and was just spot on with it in each step. I can't thank them enough for helping me with this project.



Five favorite books of all time? We Were Soldiers Once…and Young by General Hal Moore and Joseph Galloway, SOG The Story of America's Secret Commandos in Vietnam by John Plaster, Acid Dreams by Martin A. Lee, Flashbacks by Dr. Timothy Leary,  and Drugstore Cowboy by James Fogle.

One sentence of advice for other writers?  Have patience and believe in yourself even if others doubt you!