Literary Halloween Costumes


You may think of it as simply the time to break out your favorite Stephen King novel or even the best night to delve deeper and darker into the horror masterpiece you're working on, but to everyone else, it's a national holiday that involves pumpkins, spooky decorations, and costumes galore. That's right, it's Halloween! To those writers who do partake in the holiday festivities, this is one of the most cherished nights of the year. Think about it: you can quite literally become one of your favorite characters for a night. You can adopt their clothing, mannerisms, and even words without one judging glance in your direction. Seize the day, fellow writers! This opportunity only comes around once a year! To help you take advantage, here are suggestions for some classic literary costumes:

1) The Scarlet Letter by Nathaniel Hawthorne

One of the classics we all had to read in high school, all you need really need is a giant A to pin to your chest and you're good to go!

2) Pride & Prejudice by Jane Austen

A classic couple's costume comes from one of the greatest romances of all time, Pride and Prejudice. Getting dressed up as your favorite romance couple, Elizabeth and Darcy, is fun and also simple. You'll love role-playing as this classic romantic duo- most ardently.

3) Coraline by Neil Gaiman

Not only is the book a classic, but the 2009 movie adaptation truly brought this character to life. Spend your Halloween in the bright colored outfit of this dark protagonist!

4)The Great Gatsby by F. Scott Fitzgerald

One of the easiest costumes on the list by far comes from the F. Scott Fitzgerald classic The Great Gatsby! If you're looking for a great couples costume, all he'll need is a suit and all you'll need is a flapper dress and presto- Daisy and Jay!

5) Game of Thrones by George R.R. Martin

A classic brought to life through the hit show on HBO, there's truly no limit to the number of different characters and costumes you could put together from this series. Don't be afraid to get creative with it.

6) Harry Potter by J.K. Rowling

Whether you decide to go with a member of the trio or go a little more out there and dress up as a Veela from Beauxbatons Academy, this is another series with endless costumes to choose from. Just pick your favorite and Accio!

7) The Princess Bride by William Goldman

From page to screen as well, this book is among the top ten list of a wide variety of readers. You could go with this very simply made couples costume or even if you're going to a party with friends, you could dress as the classic trio- Fezzik, Inigo, and Vizzini. Inconceivable!

8) Handmaid's Tale by Margaret Atwood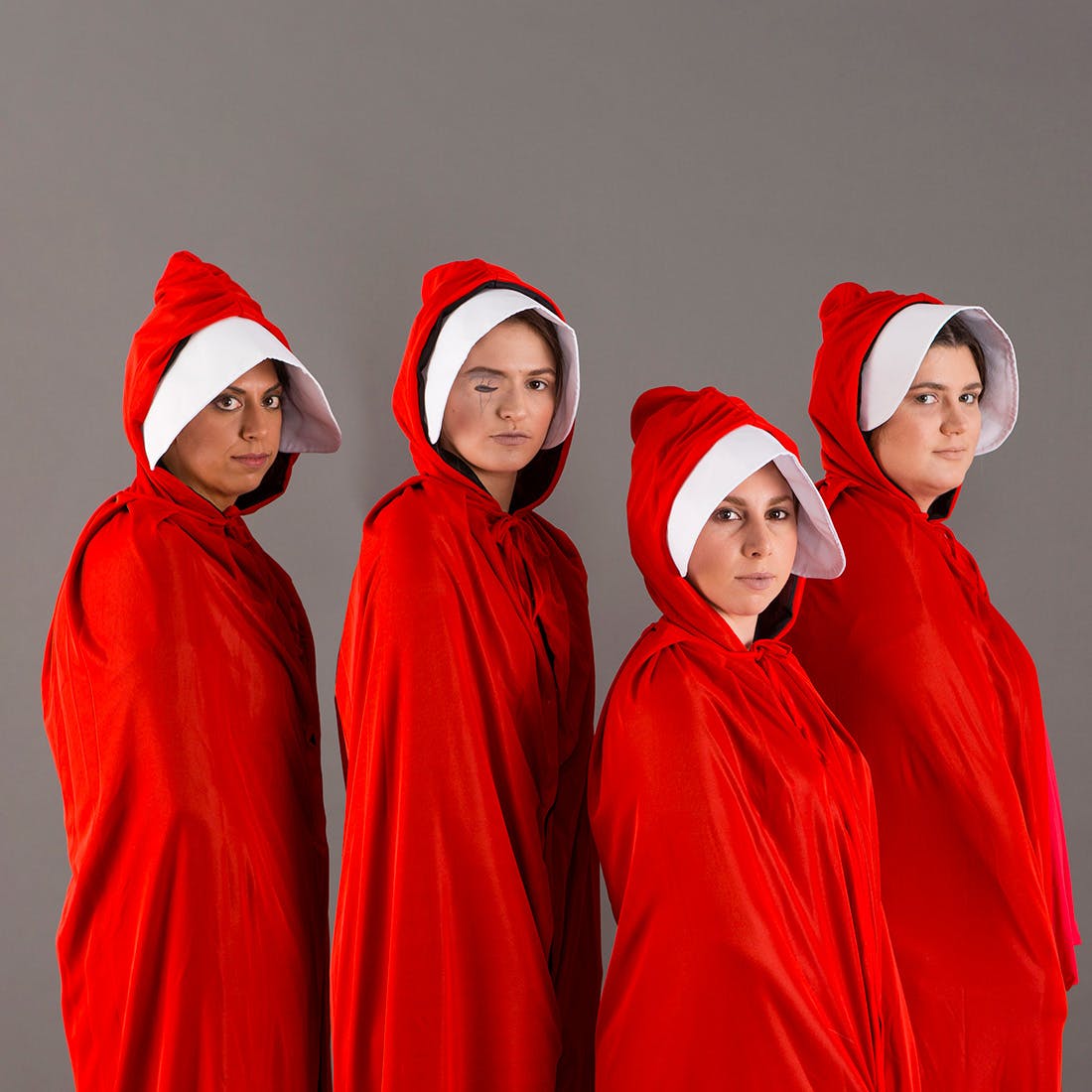 Recently revived by the award-winning Hulu show, this simple costume is a great choice for a group of book-loving girlfriends.
9) A Wrinkle In Time by Madeleine L'Engle
There haven't been many costume adaptations of these three quite yet, but the recent successful film will no doubt change that this year. These costumes are more complex, but for a group of crafty girlfriends, it's a great way to celebrate a classic YA book.
10) Romeo & Juliet by William Shakespeare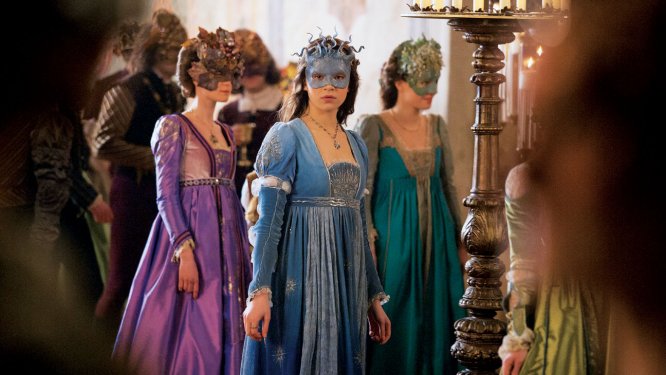 So many Shakespeare characters to choose from, but Romeo and Juliet are likely the most recognizable of the bunch. If you aren't doing Halloween as a couple, though, may we recommend carrying a skeleton around and going for the Hamlet angle instead?
SaveSave