Listen to Audiobooks on Spotify!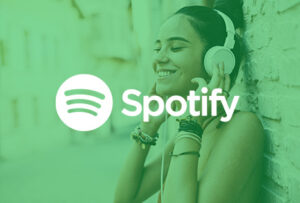 Did you know you can now listen to audiobooks on Spotify?
That's right – the same place you listen to your favorite music and podcasts can also be the place you discover your next favorite book. 
According to a Publisher's Weekly report, Spotify will be dedicating resources to building authors visibility on the platform alongside users' favorite musicians and podcasters, via the same recommendation structure that allows discovery of new music and podcasts.
While the feature is still in its early stages, you can find many audiobooks on Spotify. Dorrance Publishing currently has several books available for purchase on Spotify!
*Note: Audiobooks must be purchased on Spotify Web through links provided here before enjoyment on the mobile app. 
The Doctor's In: Treating America's Greatest Cybersecurity Threat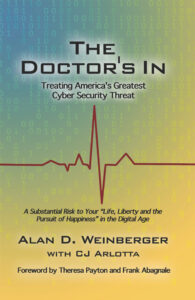 By Alan D. Weinberger, CJ Arlotta
Narrated By Roy Stinson
About the Book
Many have compared the "Roaring Twenties" from the last century, to the 2020s of the 21st century. The new freedoms of this era (similar to 100 years ago) have caused disruptions, mainly as the Internet 'flattens' our world and accelerates outcomes that can be felt around the globe. One certainty, no matter how the new economic, political, and social structures will evolve, is the appearance of bad actors that will continue to use cyber warfare and cyber insecurity to their benefit. This book details in an easy-to-read format how we can best protect our "life, liberty and pursuit of happiness" in our new digital age.
From the Beginning to Almost to the End: A Tale of Both Hardship and Success: The Life Story of Orbie L. Mays, ENCM (E-9) S/W USN RET.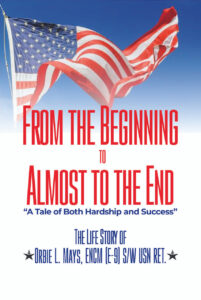 By Orbie Lee Mays USN Retired
Narrated By Edward Hermann
About the Book
Orbie Lee Mays USN Retired was born and raised on a farm in the northwest corner of Alabama. His life is one of many hardships and setbacks, and the success he achieved in overcoming them. From the Beginning to Almost to the End shares his journey, from beginning his military career at seventeen to his final rank of E-9 master chief petty officer and his personal life after his thirty-year military career ended. With harrowing tales from his time during the Vietnam War and moments of levity and joy in his life at home and adventures traveling the world with his wife.
As a disabled Vietnam veteran, licensed private investigator, and general contractor, Mays has had a life filled with many roles and experiences. His memoir is a testament to anyone who may be struggling that you can overcome even the most challenging of obstacles.
e-Patients Live Longer: Managing Healthcare Using Technology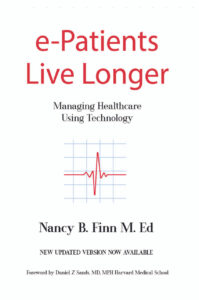 By Nancy B. Finn M. Ed
Narrated By Edward Herrmann
About the Book
Best practices for the Empowered, Engaged, Educated e-Patient
The digital tools available to every patient today enable you to better monitor and manage your health and improve your outcomes. From better medical adherence and effective communication with your providers, to how to use wearables; from clear detail about how your smartphone can check your vitals and sound advice on which websites offer reliable health information, this book provides the reader with a vital resource when interacting with our confusing healthcare system.  Author Nancy B. Finn M. Ed uses anecdotal stories from real-life situations, along with hard data, and interviews from experts, to make this a comprehensive guide to deploying digital technology in health, essential to 21st century patients.
Want to turn your book into an audiobook available on multiple platforms? Contact us!