Bookstore Sale: Romance Novel Spotlight
This February, a selection of romance novels are on sale for 25% off at the Dorrance Bookstore. These tales of passion are guaranteed to warm you up this winter. Use code STEAMY at checkout to receive your discount!
---
The Shifter by Kelechi Sandra V. Alagwu (2020, paperback, 110 pages)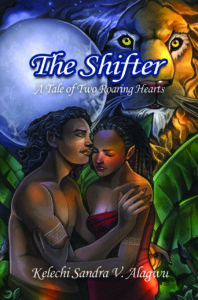 About the Book
Kelechi Sandra V. Alagwu's The Shifter is filled with suspense, fun, adventure, and love. Two people fall in love with each other, but one does not know that she has the ability to shape shift! The story allows readers to let their imagination take them on this fantastic journey into an African folklore.
About the Author
Kelechi Sandra V. Alagwu was born in Nigeria. She is the eighth child in a family of nine children. She started writing at the age of eight and has published two children's books back in Nigeria. Alagwu currently lives in California and loves to write books. She would also love to one day start a charity organization to help the less privileged.
Tangled Hearts by Ruth Altamura-Roll (2021, paperback, 350 pages) 
About the Book
Not wanting to be the spinster aunt, Ana decided to take her destiny into her own hands. Being the governess to the two grandsons of Lady Catherine Luttrell, as well as her companion, Ana was willing to take the risk at Dunster Castle even with the knowledge that Lord Alexander Luttrell, Duke of Exmoor, had a reputation as a scoundrel and libertine. Anything was better than marrying Charles. Charles ' love for Ana had no bounds and now that he was the baron, he could not stop pursuing her. He was determined to capture her heart and bring her home from Dunster to where she belonged, by his side. Alexander Luttrell had had enough of women. He returned wounded from the wars in India only to discover that his wife had abandoned him and his two young sons. His reputation was ruined and his son's lives were crushed. He was furious at Lady Catherine's constant meddling into his household affairs by bringing in a governess. He was determined that his sons would never have to experience such heartbreak again at the hand of a woman. And a governess was too close for comfort. Struggling with his own demons from the war and his reputation already in tatters, his relationship with Riya, his young charge from India, only added to his mystery.
About the Author
Ruth Altamura-Roll is a new author and Tangled Hearts is her first novel. Always having dreamed of writing historical romance, she is excited to be able to bring her first work to the public with more books to follow. For over 35years, Ms. Altarmura-Roll has been a Licensed Professional Counselor in New Jersey and has been in private practice for over 20 years. She brings her psychological experience and background to her work. In addition, she has a degree in History/Religion from Moravian College. She and her husband Steven, also a counselor, have been Civil War re-enactors for over 15 years. If you don't find her in her office, at her laptop, or at her piano, you will most likely find her in her garden dreaming up her next novel or self-help book.
Wishful Thinking: What Dreams Are Made Of by Annie Suttlar Payton (2021, paperback, 334 pages)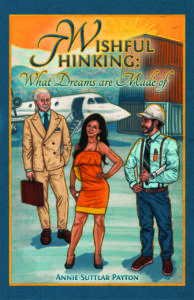 About the Book
As Astrid embarks on a self-discovery journey, she plans to go after her most desired dreams, imaginations, and hopes. With her daring personality, she encounters the love of two men. Both are madly in love with Astrid, both are a whirlwind affair. Astrid's goals go from simple dreams to the most difficult choice she has ever had to make: who will win Astrid's love forever?
About the Author
Annie Suttlar Payton has always dreamed of becoming an author. She realized her passion for writing when she was a teen and had the talent to create and compose poetry. Payton is family oriented, compassionate, and believes in giving back.
Glass Houses of the ATL by Symoan Nicole (2021, paperback, 90 pages)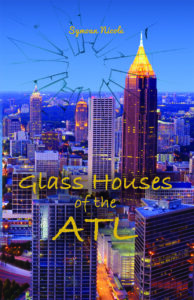 About the Book
Glass Houses of the ATL is an urban tale that has a lot of twists and turns, suspense, and steamy sex—a page-turner from beginning to the end. The characters in this book are everyday people that the reader can relate to and identify with, everyone who wants to find that one true love but it seems to always end up with the wrong person. Will Stefan finally find a true love of his own or continue to chase after a thug named Deep, who is a drug lord in the ATL, on the downlow and married? Readers will learn that we all are human and make many mistakes on our journey of life, and at the end of the day everyone wants to be respected, loved, and understood without judgments or a closed mind.
About the Author
Symoan Nicole is a nursing student, a writer, and a survivor of life. She has learned that "No matter what hardship life hurdles your way, keep pushing until you see the light." She has had a lot of setbacks upon trying to write her book but she did not give up; she kept trying even on days she wanted to quit. There were days she even doubted herself but with constant motivation from her family, friends, and the love of her life Mr. C. K Franklin who is the one who planted the idea that she can do anything she puts her mind to and to just stay focused, with these words of encouragement she was able to block out the negative energy of the haters. Symoan Nicole started from the bottom now she's here and the view is amazing.
Hawaiian Dreams by Sheri Lynne (2021, paperback, 382 pages)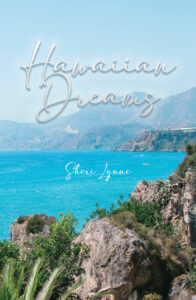 About the Book
With bottles of expensive alcohol seemingly disappearing from their shelves overnight—and not being sold on the floor—Mike and Mark TreVaine, twin owners of The Hawaiian Lanai, a high-end restaurant in Oahu, Hawaii, find themselves wondering whether it's an inventory issue, or an inside job. Could one of the staff be stealing from them?
Anxious to resolve the situation, the duo takes on an intern from the local university who's a whiz at inventory and accounting: Jenna Hathaway. 
When sparks begin to fly between Jenna and Mike, she soon discovers life working at the Lanai comes with more than she bargained for. Romance, action, mystery, and suspense—Jenna's life is about to become a lot more exciting!
About the Author
Sheri Lynne is currently an owner of a small business in Michigan. A widow caring for her special needs adult son, Lynne has been passionate about healing her son through nutrition and various treatments in that it will free him of pain and help him live a more independent life. As such, through the years, she's learned a lot about organic foods and the benefits they provide for natural healing. 
Lynne has always dreamed of writing a book, and the idea came to her during the height of the Covid-19 pandemic. (She wasn't able to get out to her business accounts and was sitting in her living room when inspiration struck!) Hawaiian Dreams pays homage to Lynne's late husband's dream of owning a Hawaiian restaurant. Her professional experience includes working in a restaurant as a waitress and manager in her early years, and through owning her own business, she learned the accounting end as well as working out in the community with her business contracts. Lynne learned a lot about crime and how the criminals are apprehended through her contract with the Michigan State Police. All these experiences combined helped her to put this exciting new novel together. 
Looking to publish your own romance novel? Contact us!