Shopping for the writer in your life can be a fairly daunting task. What real-life item do you buy for someone who spends approximately 80% of their time in a fictional world? Whether you're fueling their writing side or their reading side, the key is getting something that will help inspire them– in one way or another: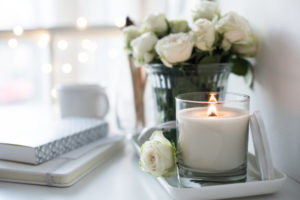 1) Book Candles:
Book Candles are great gifts for readers and writers alike. Several candle companies, such as Wick and Fable, create scents that correspond with your favorite book series. Not only does this company have scents curated to fit popular series like Harry Potter and Game of Thrones, they also make scents meant to evoke the feel of a specific genre. They have scents for fantasy, romance, sci-fi, and suspense genres. Allowing the aroma of a writer's specific genre to fill their space may inspire them in their own writing.
Another company who goes beyond the normal book scents is Novelly Yours. They include scents that correspond with specific parts of the writing and reading process. These include scents like Cliffhanger, Plot Twist, World-building, Villainous, and Romance Trope. So if your writer friend is stuck on a specific section of their book, this may be the perfect way to inspire them.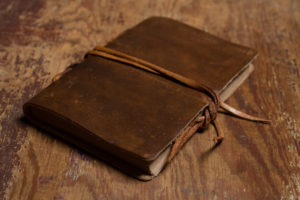 For those writers who still love that feel of pen to paper, you can't beat a quality notebook and pen set. Barnes & Noble has an amazing selection of stunning leather notebooks, perfect for the writer in your life. This is a convenient gift too because it's hard to find an area without a Barnes & Noble close by.
3) Litographs
Litographs merchandise is the perfect gift for any literary inclined person. The website contains an array of different t-shirts, posters, scarves, and bags from over 200 different books. What makes these gifts unique, however, is that they aren't just related to each book- they are each book. Every item has large excerpts of from the text from that particular book written all over it in small print. For those who aren't content simply carrying their favorite book and would like to wear their favorite book, this website allows writers to take literary obsession to a whole new realm.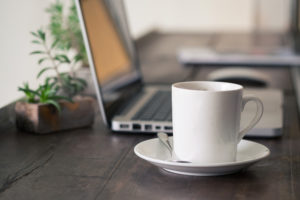 4) Writing Mugs
For writers who live on coffee or tea, an inspirational mug is always a great gift. There are so many to choose from but this one and this one are our favorites. It all depends on what you're going for, just as long as it has a fun and creative saying. A funny mug can make a writer smile in the midst of their writer's block or an inspirational/aspirational mug can provide a writer with the words of affirmation they need to keep writing well past their bedtime.
Are you ready to publish your book? Contact us today!
SaveSave