Author Spotlight: Steven Ralph Helm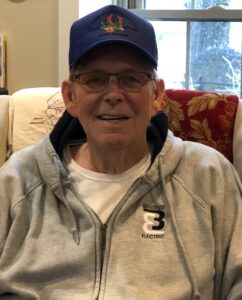 Name: Steven Ralph Helm
Hometown: Grove, Oklahoma
Book Title: Stuff In The Cornflakes
Genre: Nonfiction
Dorrance Publishing (DP): Describe your book in 10 words or less.
Stephen Helm (SH): Childhood memories of a loving brother and very abusive parents.
DP: What made you want to write your book?
SH: Time and again the boy wanted to tell someone about the beatings, the terrible conditions, and the sexual abuse by both parents. He was just a kid. He was unable to tell. It was an impossibility for his young mind to deal with. At the age of seven, after his adoption, his mother told him to forget all. He could not and vowed one day to tell the truth. A lie must be wrapped in a nice box with a fancy ribbon. The truth, however, can run naked through the streets.
DP: How long did it take you to write your book?
SH: It took me 6 months to write.
DP: How do you choose the names of your characters?
SH: He was called the "boy" the same way a person would name a dog "dog".  He simply did not count. "Lonnie" was his brother's real name. "Leon or old Leon" was his old man's real name.  "The woman with the long blonde hair," just could never be called mother on this or any other planet.
DP: What do you do when you have writer's block?
SH: I sit in our kitchen and talk to my wife. She gives me suggestions.
DP: What was your favorite chapter (or part) to write and why?
SH: Once they asked Mozart (I'm not comparing myself to Mozart), don't you think your music has too many notes? He said his music had exactly the right amount of notes. Not one more, or not one less.
I think of my book the same way.  I can't take this or that part out and say it's perfect. That's like asking a mother which part of her newborn baby does she like the best…this arm or that one.  I gave birth to the book, I like it all equally.
DP: If you were stuck on an island and had to have one person from each category with you, who would they be and why:
a. One character from your book:
SH: The doctor who treated the boy. For his kindness and courage.
b. One fictional character:
SH: There are no fictional characters in the book.
c. One famous person (living or dead):
SH: Will Rogers. Picturing him in sandals is what I hope Jesus is like. Someone else already said that.
DP: Besides writing, what are your other interests?
SH: Spending time with my eight grandchildren. And working on another book, "Shoot East Of The Smoke".
DP: Do you keep a journal?
SH: No, but everyone should.
DP: How did you celebrate the publishing of your book?
SH: I hugged my wife.
DP: If your book was made into a movie, who would play the main characters?
SH: Very hard for me, for the two kids.  Don't know very many young child actors. For "old Leon" I would suggest the head guard in the "Shawshank" movie. For the "woman with the long blonde hair," I would suggest Ann Chapman. Would have little in the way of dialog. I hope she would not have an accent. She would really need to be a serious dramatic actress.
To play the doctor, I would suggest Sam Waterston, the star of "Killing Fields". The boy who would play Lonnie would need to have Native American features with jet black hair and be muscular. The "boy" would need to be skinny and have platinum blonde hair. For the junk dealer: Graham Green. The grandmother would be played by a Native American woman in her sixties.
Her husband, "Burt" would be played by Bob Balaban. Semi coherent, but when lucid fun to be around. The "boy" loved him. The "Angel in the Sun" would be played by an attractive, slender Cherokee woman with jet black hair, which is styled like the late 30's or 40's. She wants to hide from everyone the fact that she is Indian. She would not want to openly discuss her relatives or her heritage. The slightest embarrassment to her becomes monumental. Appearance to her is everything.
DP: What did you enjoy most about working with Dorrance Publishing?
SH: Dorrance contained the most honest and direct people. Absolutely professional. Really enjoyed working with them.
DP: Five favorite books of all time?
SH: Any by James A. Michener. The favorites would be "Alaska", followed by "Hawaii", "The Source", "The Covenant", and then "Texas".
DP: One sentence of advice for other writers:
SH: Never ever give anyone advice, even if they ask for it. That's a load too heavy to bear. Try to appear to be the last person anyone would want advice from.
Are you ready to publish your book? Contact us today!