Author Spotlight: Sharon Daniels
Name: Sharon Daniels
Hometown: Hollywood, Florida
Book Title: My First Best Friend
Genre: Children's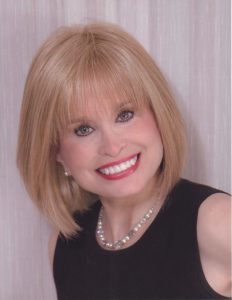 Dorrance Publishing (DP): Describe your book in 10 words or less.
Sharon Daniels (SD): Little boy and the family dog are best companions.
DP: What made you want to write your book?
SD: When my grandson Evan was born, there was a family dog who was there first: a yellow lab named Snickers. There was great love from the very beginning, and it inspired me. I read him the book that I wrote years before about them, and he said, "Mimi, publish that book!"
DP: How long did it take you to write your book?
SD: I actually composed the book in poetic form–which was done rather quickly–as my inspiration often comes out in the form of rhyming poetry. I visualized what I wanted to see illustration-wise, and that took me several hours.
DP: How do you choose the names of your characters?
SD: The dog's name is Snick, after the actual family dog, Snickers.
DP: What do you do when you have writer's block?
SD: I write purely from inspiration, so I give it a break when I'm not feeling it.
DP: What was your favorite chapter (or part) to write and why?
SD: The book is written for a young child of preschool age or older, so it's one story straight through and I enjoyed expressing the true daytime activities of the little boy and his first best friend. I also enjoyed adding a few photos of my grandson and Snickers at the end of the book to show the pair that inspired me. I added a question section for discussion at the very end of the book which children enjoy as they love to tell their own stories of their pets and it also evokes feelings of wanting a pet.
DP: If you were stuck on an island and had to have one person from each category with you, who would they be and why:
a. One character from your book:
SD: One character from your book: The little boy. He is full of fun and so smart!
b. One fictional character:
SD: Mary Richards from The Mary Tyler Moore Show. She was independent and well-loved.
c. One famous person (living or dead):
SD: Paul McCartney. I'm a huge Beatles fan and we could sing together!
DP: Besides writing, what are your other interests?
SD: I am a comic impressionist and singer. I perform in theaters. I write material for myself as well. I love reading and making up stories for children; they really enjoy it and request me to do so. I should mention that I have a degree in Child Development from the University of Cincinnati.
DP: Do you keep a journal?
SD: I wouldn't say I keep a daily journal, but I have loads of notes and material in notebooks and papers. I am always coming up with new ideas that I must instantly jot down or I may forget! I am always writing material or poetry for any occasion.
DP: How did you celebrate the publishing of your book?
SD: I gave it to my grandchildren, who were overjoyed!
DP: If your book was made into a movie, who would play the main characters?
SD: The little boy would be shown at different stages, from three months up to the age of three or four. I would cast a youngish couple who could display parental love for a child and dog, plus some very modern type grandparents. The dog would preferably be a Yellow Labrador Retriever.
DP: What did you enjoy most about working with Dorrance Publishing?
SD: The politeness of my Project Coordinators who always called me back when I had questions. They were always willing to help.
DP: Five favorite books of all time?
SD: Dying To Be Me by Anita Moorjani, Me by Katharine Hepburn, One Last Time by John Edward, Call Me Anna by Patty Duke, and Enter Talking by Joan Rivers.
DP: One sentence of advice for other writers:
SD: If you've got a story to tell from the heart, start writing!
Are you ready to publish your book? Contact us today!