Author Spotlight: Jim Hammell, "How Murrey Saved Christmas"
We have another Christmas edition of Author Spotlight!
Author Jim Hammell spoke to us about his book How Murrey Saved Christmas. This adorable children's book follows a moose named Murrey who is separated from his parents. When he sets out to find them, he finds himself on an exciting journey – and is soon presented with the task of helping Santa, in order to save Christmas.
We spoke to Jim about the inspiration for the tale, working with his illustrator all the way in Europe, and more!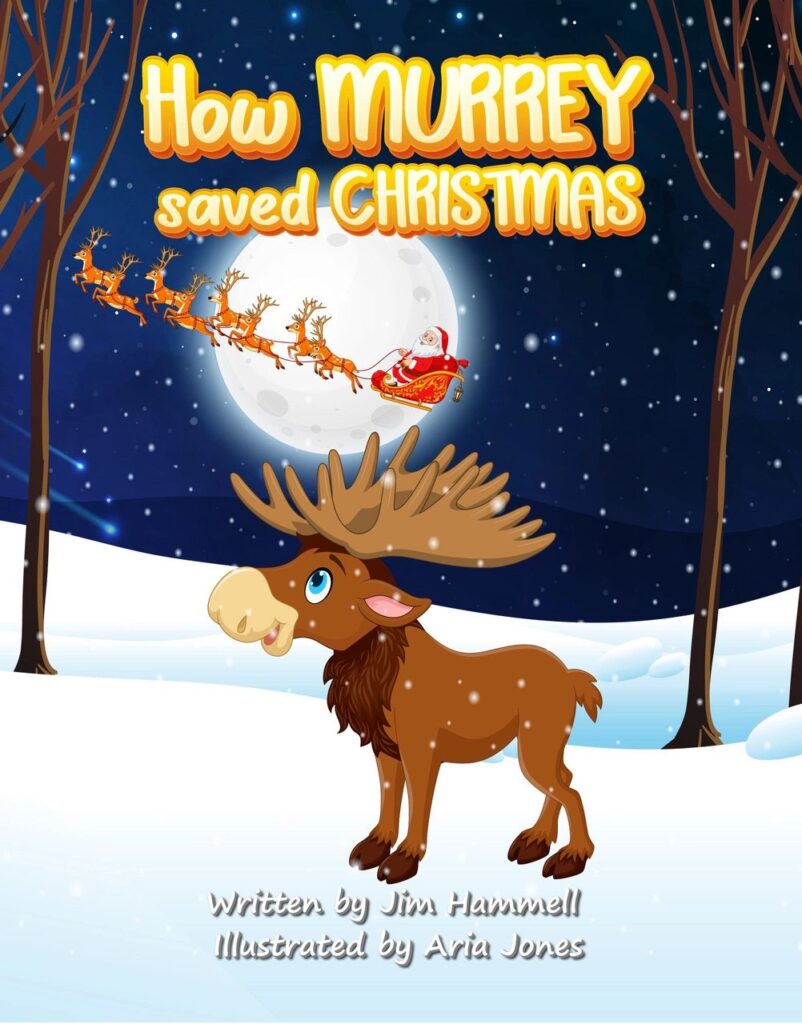 Name: Jim Hammell
Hometown: Philadelphia, PA
Book: How Murrey Saved Christmas 
Describe your book in 10 words or less:
It was a fun story made up for my grandchildren.
What made you want to write the book?
I had this vision of Billy Bass (fish on wall plaque that sang,) and thought about a Christmas decoration, Murrey Kismoose, and the name stuck with me. So I created a character and then wrote a story.
How long did it take you to write your book?
Once I started to write it took me about a month to come up with a complete story. Then re-read it and added some to it.
What did you do when you had writer's block?
I carried a small note pad with me as I was also working as a nurse, and sometimes when an Idea came to me I'd write a note. Later, I would line the notes up and arrange them in a suitable order then write some. Bit by bit the story came to life.
What was your favorite part to write and why?
I was able to work a call out to 3 of my granddaughters in the book. And a special call out to an angel.
What was it like working with your illustrator?
Since she was from Europe we communicated via internet. With time differences it was sometimes difficult. An example was the elf in the story, what she had was a PIXIE elf. I had to have her Google Elvis and Alvin and blend them together. 
If you were stuck on an island and had to have one person with you, who would it be and why?
If I were stuck on an Island: it would be with my wife (best friend) and Murrey because he's a likable, nice moose. 
Outside of writing this book, what are some of your hobbies?
I play pickleball a few times a week, I also like to Workout in the gym, and do some woodworking.
What did you enjoy most about working with Dorrance Publishing?
The skilled staff and experience was a plus, since I never even thought about a project like this, it was all new to me.
Do you have any advice for anyone looking to write a children's book?
To follow your heart and let things happen, don't try to force it.
What do you hope young readers will take from How Murrey Saved Christmas?
Young readers should take from this book A SMILE – and knowing that just because someone is different you, can still be friends. 
Thank you, Jim!
---
You can purchase How Murrey Saved Christmas at the Dorrance Bookstore. 
Have a children's holiday tale you'd like to publish? Contact us!