Author Spotlight: Jeffrey Baxter
Name: Jeffrey Baxter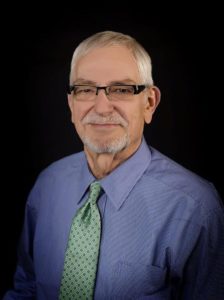 Hometown: Leavenworth, KS
Book: More Than One Way Home
Genre: Memoir
Describe your book in 10 words or less.  Overcoming depression and obesity to redeem my career and life.
What made you want to write More Than One Way Home? Writing the book was a combination of therapy, discovery, and hope coupled with writing with my students.
How long did it take you to write your book? Seven years
How do you choose the names of your characters? Damien was chosen as representative of what was going on in my mind when I would have depressive episodes. Peyton Marlow was chosen for the girl I had a crush on in high school in the chapter "Spring 1965." I didn't want the real classmate to be embarrassed.
What do you do when you have writer's block? Several things. I follow the mantra to "write first with your heart, revise with your brain." That way I don't get the frozen mindset about writing something perfectly the first time. Other times I take a day or two off just to reflect and relax; I rarely have problems with block.
What was your favorite chapter (or part) to write and why?  The Prologue gave me the chance to fully reflect and understand the prominence of my Grandmother in my life. It captured what Barbara Kingsolver said of Adah in The Poisonwood Bible, that "the power is in the balance; we are our injuries as much as we are our successes."
If you were stuck on an island and had to have one person from each category with you, who would they be and why? 

One character from your book: My wife, Connie. She has made me a better person than I deserve to be.
One fictional character from any other book: Starbuck from Melville's Moby Dick because I admire his resilience and integrity.
One famous person: John Kennedy because I admire his ability to inform, inspire, and elevate people.

Besides writing, what are your other interests? I am a passionate teacher, a loving grandfather, an inveterate reader, an enthusiastic supporter of the arts, a loyal Kansas Jayhawk, and a steadfast walker/hiker.
Do you keep a journal? Yes, and I carry it with me everywhere. You never know when an inspiration will strike.
How did you celebrate the publishing of More Than One Way Home? After the tears, a dinner with my wife at our favorite restaurant and having breakfast with my students.
If your book was made into a movie, who would play the main characters? Sam Elliott would play me (I've been told we sound alike) and Meryl Streep would play my wife.
What did you enjoy most about working with Dorrance Publishing? Always helpful, always available, and always supportive.
Five favorite books of all time?  Kayak Morning by Roger Rosenblatt, A Thousand Mornings by Mary Oliver, Beach Music by Pat Conroy, Moby Dick by Herman Melville (it is why I became a teacher), and Hamlet by William Shakespeare (I still learn something from it every time I teach it).
One sentence of advice for other writers? Know your WHY.