Author Spotlight: Delphine McClelland, "Dark Obsessions"
In this week's Author Spotlight we talk to Delphine McClelland, author of Dark Obsessions. Dark Obsessions is the story of what happens when a human and vampire fall for each other against the backdrop of Charlotte, North Carolina. The book recently won the 2022 American Book Fest award for Best Paranormal/Supernatural Romance novel.
Below, McClelland shares her inspirations for writing the paranormal tale, as well as a dream casting for her characters!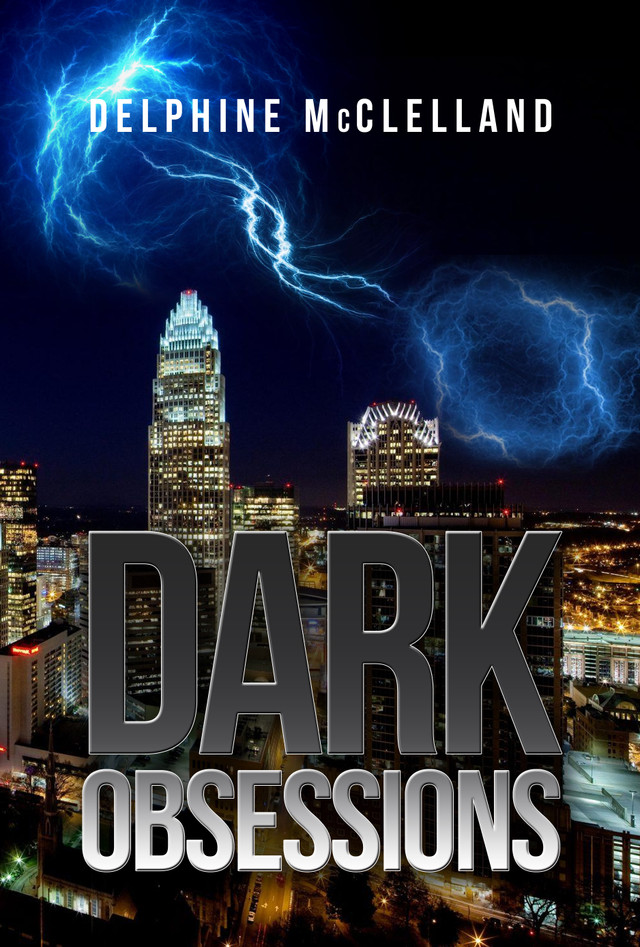 Name: Delphine McClelland
Hometown: Statesville, NC, although I currently live in Charlotte, NC.
Book Title: Dark Obsessions
Genre: Adult Paranormal Romance
Describe your book in ten words or less.
A Dark Tortured Love Story looking at love and hate.
How did you get the idea for Dark Obsessions?
The idea to write Dark Obsessions came to me from my co-worker John who is known for his role as the other brother Darryl on Newhart. He enjoyed the way in which I would retell him the stories of the various books that I was reading. Just by hearing my "stories" he saw a writer in me and pushed me everyday to write a book. I fought him and the idea to write this book for as long as I could until one day an idea for a different vampire story came to me through a dream that I had.
How long did it take to write the book?
It took me about three and a half to four years to write Dark Obsessions. Once the idea came to me it was all that I could do every second of the day until I was happy with the overall story and finally felt like it ended in the right place.
How did you name your characters?
All the names for the characters came to me randomly. I wanted something different and that I did not see in other books that I have read. All the characters names had to fit into the idea of who they were or to fit into there family story. For example the main female characters name is Skylar Montgomery. Her first name has a meaning that will play apart in her story and her last name fits into her family being an important and wealthy family in Charlotte.
What do you do when you have writers' block?
When I have writers block I shut off my computer and watch tv, read one of the many books I have on my kindle or just hang out with my family to allow my mind to rest and recover. For me it helps my creative process when I allow my mind to focus on something else and then before I know it I have so many new ideas for that particular chapter or for the overall story. Chapters that I may have finished may even get changed to better enhance the new direction in which I am taking the story.
What was your favorite chapter to write?
My favorite chapter to write was Chapter 11 Drawn to Each Other. This is the chapter where the main characters Kairo and Skylar finally lay eyes on one another. Throughout the book they feel each others energy even though they do not know what it is or what is happening to them. Chapter 11 is the turning point in the book. It marks the point in which both their lives are changed forever.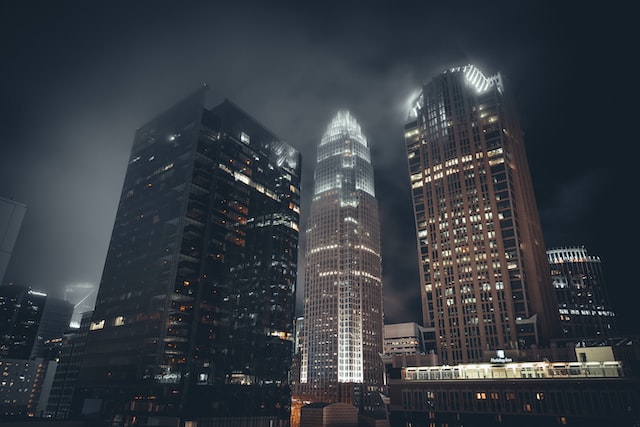 If you had to be stuck on an island with one of the following people, who would you choose?
-A character from your book:
If I was stuck on an island the character from my book that would be with me would be Kairo. He was created with the type of guy that I like in mind so if I were to be stuck on an island I would want him because no matter what was thrown at us I know that I would always be safe and taken care of and I am sure the fact that he is a vampire would be a plus.
-Another fictional character:
A fictional character other than Kairo from my own book I would have to chose Daenerys Targaryen from A Song of Ice and Fire. With her and her dragons we would not be stuck for long and I think that she would be an all around interesting person to talk to and get to know.
-A celebrity, living or dead?
My famous person pick would have to be Bruno Mars. I am huge fan and have been since I stumbled onto the song Billionaire by Travie McCoy. I loved the song and Bruno's verse and was hooked. With Bruno I would never be bored while stuck on the island as it is important to have great company and entertainment.
Besides writing, what are your hobbies?
Besides writing I am an avid reader. I love to read and can and will read an entire book in one day. I also love to hang out with my friends and family. They are very important to me. I love watching sports, I am huge Dallas Cowboys fan as well as a Tennessee Volunteer fan. I also love watching my nephew play baseball on his travel team the Carolina Bulls.
How did you celebrate the publishing of your book?
Still to this day I have not done any big celebrating of publishing my book. I still find it hard to believe that I did it and that people are actually liking my book. When I got my first author copy I did have dinner and drinks and celebrated a little with my best friend Becka who inspired the character of Angelina in the story.
If your book was made into a movie, who would play your characters?
If my book was made into a movie I would want Crystal Renee Hayslett to play Skylar. I love her as Fatima on Sisters and think that she embodies the fight and strength that Skylar has. The character of Kairo was created with Jason Momoa in mind so it I would love for him to take on the role of Kairo.
What did you enjoy most about working with Dorrance?
What I enjoyed most about working with Dorrance Publishing was having someone to lean on when things went wrong. My publishing journey was not always an easy journey as I ran into issues and problems from the start. What I loved about Dorrance was that every issue was taken seriously and handled. If all of these problems had of happened and I was the one to have to deal with them and fix them I am not sure if Dark Obsessions would have even happened. Despite the rocky road they produced an amazing product that I am extremely happy with and I would be more than happy to work with them again.
Do you have any book recommendations for your readers?
Deadly Declaration by Landis Wade for the mystery lover, For the paranormal crowd Unchained Desire by R C Alvarez, the Wicked series by Jennifer Armentrout, Everything my Elisa S Amore and the Raven Series by J L Weil.
What advice do you have for someone looking to publish their own book?
Follow your dreams and passion no matter what others stay, think or do, including that small voice of doubt that you may have.
Thank you, Delphine!
---
You can purchase Dark Obsessions at the Dorrance Bookstore.
Delphine has also been nominated for a Queen City Award for Author of the Year! You can vote for her here until September 24th!
Inspired to publish your paranormal romance novel? Contact us!