Author Spotlight: David Rey, "Larceny on 34th Street: An In-Depth Look at Professional Shoplifting in One of the World's Largest Stores"
In this edition of Author Spotlight, we spoke to Dorrance author David Rey. His book Larceny on 34th Street: An In-Depth Look at Professional Shoplifting in One of the World's Largest Stores hopes to bring the world of organized retail crime to the public consciousness. Rey speaks at length about his writing process, what working with Dorrance was like, and advice for others looking to get into the law enforcement field.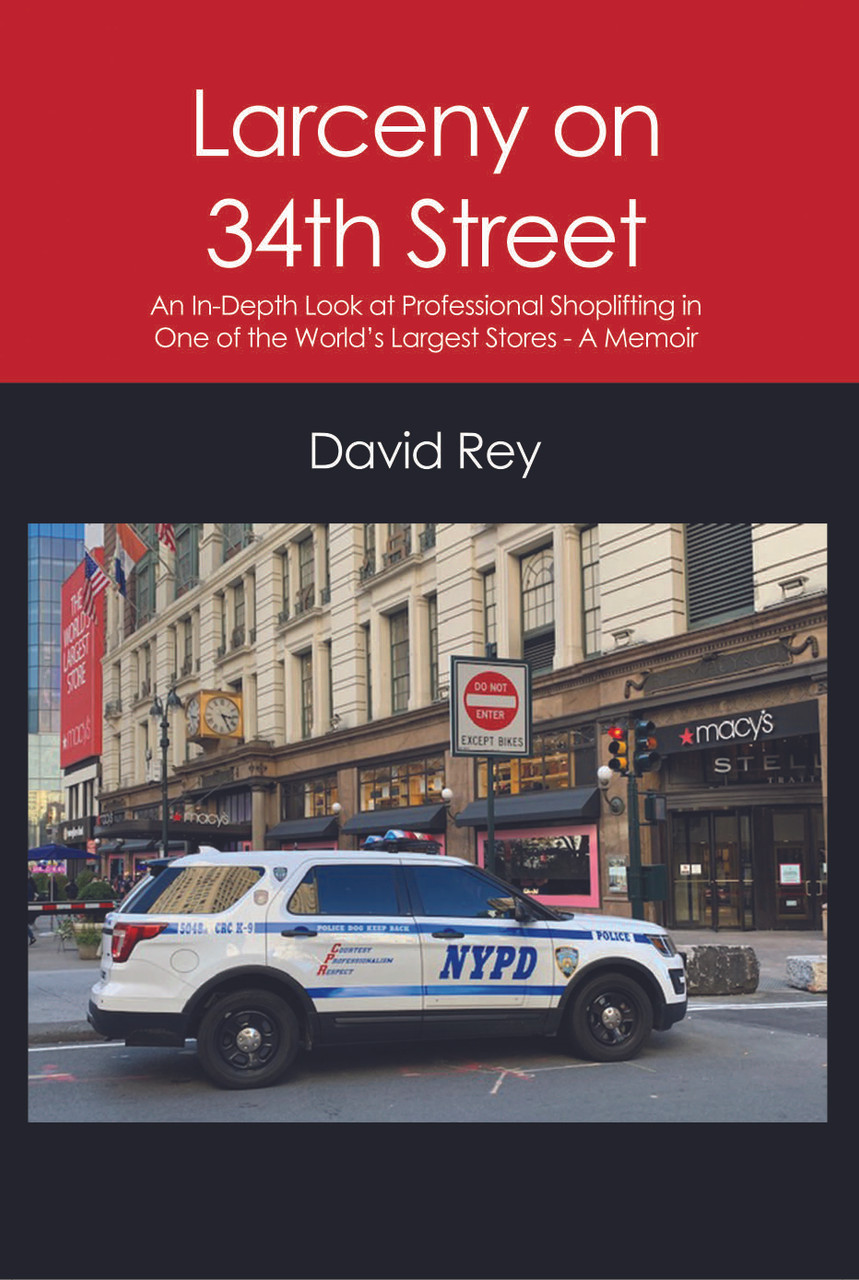 Name: David Rey
Book Title: Larceny on 34th Street: An In-Depth Look at Professional Shoplifting in One of the World's Largest Stores
Hometown: Parsippany, NJ
What made you want to write and publish this book?
When people think of organized crime, they think of the mafia or drug cartel but most of the general public is unaware of the network of professional shoplifters that make up Organized Retail Crime and the daily threat they pose to retailers. I wanted to be the first to bring this issue to the public's attention as it is a fascinating story.
How long did it take to write the book?
I had been brainstorming ideas and putting together rough drafts for about a year before the pandemic. Once the shutdown took place, It was important to me that I used that time to do something meaningful. While some may have used the time off for relaxation and recreation, I saw it as a golden opportunity to devote my time to the book's completion, which I eventually achieved by the end of 2020.
What was the most difficult part of putting this book together?
The most difficult part was putting myself in a position to do something I had never done before. If ever there was a time I had willingly exited my comfort zone, this was it. Creative writing was certainly not in my repertoire so I knew I was taking a big risk. I took inspiration from several nonfiction works I had in my personal library such as "Way of the Wolf" by Jordan Belfort, to help me map a blueprint and structure for my memoir. While proof-reading the chapters, I put myself in the reader's shoes and looked at the content from a critical lens. Would I have been entertained by this if I was the reader? Would I have felt as if I learned something new and fascinating if I was the reader? The journey was difficult but it was necessary.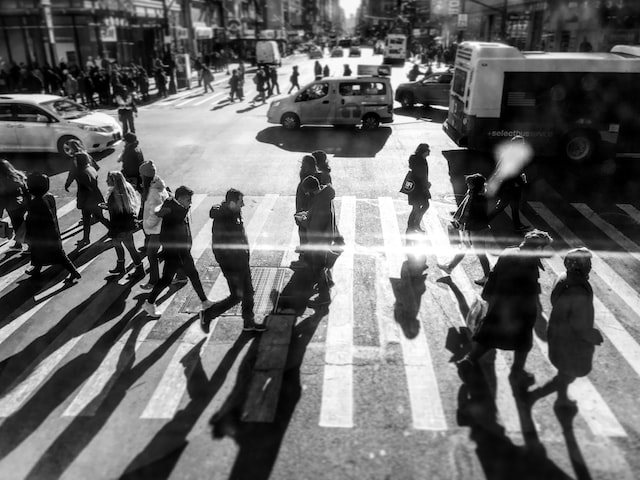 What was your favorite part to write and why?
Chapter 5 titled "Professional Shoplifting Strategies and Techniques" was where I felt this book hit its stride. I wanted to emphasize how turbulent yet unique working at Macy's Herald Square could be. I kept looking for ways to introduce the clever tactics of shoplifters to the reader while also not losing sight of how wild an atmosphere the store was. I felt I was able to effectively incorporate both concepts into that chapter, which then set the tone for the remainder of the book.
Besides writing this book, what are your other interests?
Government and world affairs has always been another passion of mine. Ever since I was in grade school, I was fascinated with local politics and how the news had covered it. Following up on this passion, I recently enrolled at Harvard in their Division of Continuing Education, to pursue my graduate degree in Government. With the scholastic skills I am developing in this program, it is my hope that I will be better prepared for a future career in public service, if or when I choose to go down that path.
How did you celebrate the publishing of your book?
When achieving a personal goal, my first thought is to always make sure I celebrate with the people I'm hoping will benefit most from the accomplishment, my family. Therefore when I succeed at something, I make sure to spend the time celebrating with my wife and kids. I hope to serve as an inspiration to my kids and encourage them to have ambition. The more I celebrate with them, the more I hope to foster an environment that encourages motivation.  
What do you hope readers take from the book?
I mentioned in the beginning of my book that television, podcasts and other forms of entertainment have been saturated by courtroom and police drama shows. It is my hope that I am able to provide a unique and fresh story for my readers that they wouldn't have been able to get anywhere else. I don't want to just tell a story but also teach my readers something new and fascinating.
By the end of the book, hopefully I've done a good job introducing the reader to the rarely seen world of Organized Retail Crime while also helping them gain a better understanding of the social science of why people commit crime.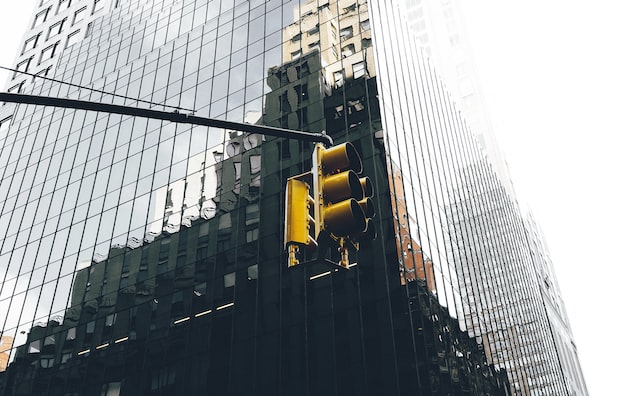 What did you enjoy most about working with Dorrance Publishing?
Certainly the artistic freedom was something that made this process enjoyable. When researching other author's journeys through the production process of their respective books, I heard stories about the micromanaging and constant oversight coming from their publishers. Some had to remove entire chapters or make wholesale changes to their manuscripts.
Dorrance Publishing respects and supports their author's intellectual ideas and creativity. I had a story to tell and a certain way I wanted to tell it. I thank Dorrance Publishing for supporting my vision.
Do you have any advice for anyone looking to get into law enforcement or criminology?
To those who are interested in the industry, I have several pieces of advice. Firstly, keep an open mind to learning more about why crime exists and why people choose to commit it. Many people see criminal behavior as black and white with no gray areas. It is important to be educated in crime causation theories before getting into this line of work.
Secondly, one should have the ability to be desensitized by the violence associated with some criminal behavior. You will be exposed to it at some point and how you let it affect you could impact your desire to stay in this industry long term.
Finally, successfully investigating a crime or some unethical incident is definitely rewarding. If you love being able to uncover dishonesty or criminal behavior and then seeing the investigation all the way through to its successful completion, this could be a fun job for you.
Thank you, David!
Larceny on 34th Street is available for purchase at the Dorrance Bookstore. 
---
Do you have a unique job you'd like to write about? Contact us!