Author Spotlight: Cynthia Hobson
Name: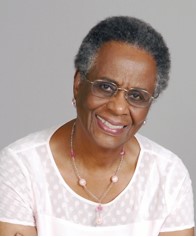 Cynthia R. Hobson
Hometown: Elk Grove, California
Book: A Place in Time
Genre: Mystery
Dorrance Publishing (DP): Describe your book in 10 words or less. 
Cynthia Hobson (CH): A mystery about time, love, criminal treachery and miracles.
DP: What made you want to write your book? 
CH: Storytelling is a tradition in my family. Like my mother and aunt did, I love to make up stories and share them with others. I read about Saint Martin DePorres (1579-1639), the illegitimate son of a freed slave woman and Spanish man, who had the miraculous power of bilocation, and a quote from Albert Einstein who said, "Time is an illusion." Also, 1955, 1964, and 2009 are unforgettable for me because of significant Black American historical events that occurred during those times. The combination of these things inspired me to write A Place in Time.
DP: How long did it take you to write your book?
CH: Around 6-8 months.
DP: How do you choose the names of your characters?
CH: Sometimes my names are made up to reflect the personality traits of the character, and sometimes I use first or last names of people I know, meet, or hear about. Occasionally, I use the real names of people and reference who they are or were.
DP: What do you do when you have writer's block?
CH: I wait until thoughts for continuing to write come to mind again. I find that if I rest my brain for a while, then come back to a piece and review where I am, inspiration comes. How long I stop writing doesn't matter so I don't rush it.
DP: What was your favorite chapter (or part) to write and why?
CH: It's hard to choose because I had so much fun writing the story. Chapter 42, "Love Finds a Way," comes to mind probably because I am a romantic at heart.
DP: If you were stuck on an island and had to have one character from your book, one fictional character, and one famous person with you, who would they be and why? 
CH: Martin would be the character from my book because he's wise and has a special in with the Almighty. Black Panther would be the fictional character because he is a superheroero with special powers. Doing good and saving others are his thing. Michelle Obama would the be the famous living person because like me, she's from the South Side of Chicago. Among her many attributes, I admire her intelligence, resourcefulness, achievements, positive attitude, and leadership.  I feel all three characters would be capable of finding a way to get us off the island.
DP: Besides writing, what are your other interests? 
CH: I am an artist and I love to sing. I have done art pieces in acrylics, water color and charcoal, and displayed them in art galleries. People say I have a beautiful voice, so I guess I sound okay. I don't sing profressionally, but I do sing in the choir at my church. I also like to travel.
DP: Do you keep a journal? 
CH: I have kept journals from time to time and for different reasons. Some of my journals contain my personal experiences, and others contain quotes and thoughts from things I have read, heard, or seen.
DP: How did you celebrate the publishing of your book?
CH: I did not do anything special to celebrate. I just felt good having it completed and in print. It has been satisfying getting the word out on Facebook adn to personal contacts. I hope to do a book signing early next year.
DP: If your book was made into a movie, who would play the main characters? 
CH: Below are some Black actors who could play the main characters.  However, I am sure there are others who would be good choices too.  Height could be an issue because both Gloria Johnson and Matthew Samuels are tall, 5 foot 9 and 6 foot 2 respectively. Also, Gloria has dark blue eyes with subtle undertones of aquamarine.
Ajiona Alexus, Eva Marcille or Jevicia Lester could play Gloria Johnson.  Amandla Stenburg could play Rachael Owens. Kofi Siriboe or Lance Gross could play Matthew Samuels. Idris Alba could play Jacob Johnson. Sanaa Lathan or Vivica Fox could play Dorothy Johnson. Jason George could play James Owens and Dijimon Hounson could play Martin.
DP: What did you enjoy most about working with Dorrance Publishing?
CH: The contacts I worked with were personal and helpful.
DP: Five favorite books of all time?  
CH: Roots by Alex Haley, The Good Earth by Pearl S. Buck, The Best of Simple by Langston Hughes, Lonesome Dove by Larry McMurtry, The Shack by William P. Young
This was hard to answer because I have other favorites too.
DP: One sentence of advice for other writers?
CH: Write when your spirit moves you without reservations and you will enjoy the experience.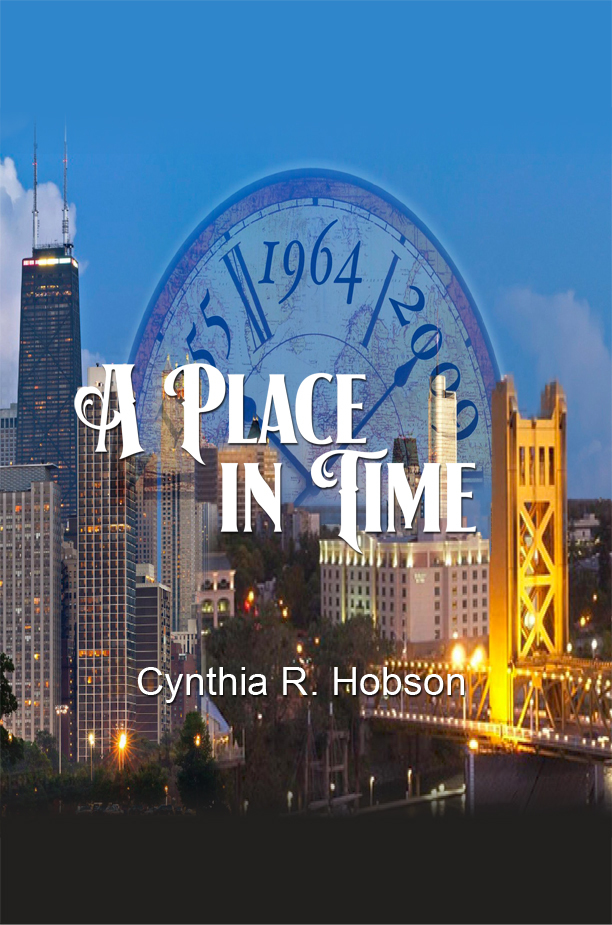 Are you ready to publish your book? Contact us today!