Author Spotlight: Brandon Domineck
Name: Brandon Domineck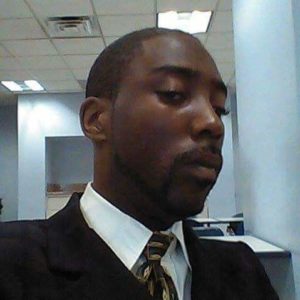 Hometown: Atlanta, GA/Newan, GA
Book: When Love Knocks
Genre: Drama/Urban
Describe your book in 10 words or less. Drama-filled, emotional, and very unique
What made you want to write When Love Knocks?  I love movies like Forrest Gump, I Am Sam, and  Tru Confessions (a Disney Channel movie),  but they all tell the same story: People with mental illness overcoming their disabilities which great, but what about the physically disabled overcoming their disabilities and impacting those around them? Who is going to be their voice?
How long did it take you to write your book? It took me nine months to write it. At the time I thought that was a long time to write a book, but now I know that's not long at all.
How do you choose the names of your characters? Not sure. The names just came to me.
What do you do when you have writer's block?  I put the book down until I have something to say.
What was your favorite chapter (or part) to write and why? I have two parts of the book that I like.  When Summer came to Carter for help, and he didn't know how to help her anymore and also the very end because I felt they were the most emotional parts. Writing this book helped me to release my emotions.
If you were stuck on an island and had to have one famous person with you, who would it be and why? 

Cicely Tyson because I'm a  huge fan of her work. She's such an inspiration, with empowering roles that she does and she does them well. Her longevity proves that she loves what she does.  I will love to have a conversation with her to see what motivates her to keep acting and what hardships she had to overcome. Plus, we have the same birthday.

Besides writing, what are your other interests? I love listening to Michael Jackson. Although he wasn't disabled, he said a lot of things that I felt, and his songs are just fun.
Do you keep a journal? No, I do not keep a journal.
How did you celebrate the publishing of When Love Knocks? I went to Facebook and Instagram and went posting crazy.
If your book was made into a movie, who would play the main characters?  I've always been a fan of Keke Palmer. With her beauty and dramatic ability, I think she would portray Summer like a dream.  I would love for Michael B.  Jordan to play Carter.  He is an amazing actor and I think if there's there's anyone who could bring Carter to life, it's him.
What did you enjoy most about working with Dorrance Publishing? Dorrance really made my dream come true. They were always there when I had a problem. They have been very patient with me.

Five favorite books of all time?  A Christmas Carol, A Light to My Path, The Autobiography of Malcolm X, B-More Careful, Black Girl Lost

One sentence of advice for other writers? Don't let anyone wake you up from your dream.