One Blog, Five Bookstores!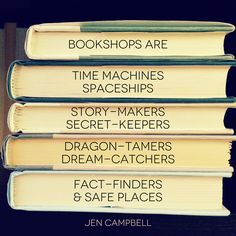 Although the cold winter and unusual amounts of snow aren't exactly the most favorable weather conditions, for some this weather is perfect –after all, it's ideal for cuddling under a warm blanket with a cup of your favorite hot beverage and, of course, your book du jour. And, if you're anything like us, it's the perfect time for some daydreaming about places that make you feel all warm inside – in our case, a bookstore teeming with row after row of books just waiting to be read.
Even though you might not be able to shovel your way out of your driveway, we thought we'd take a tour of some of the most amazing bookstores from around the United States without having to leave the comfort of your own home!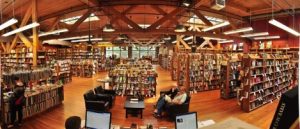 Elliott Bay Book Company – Seattle, Washington, is home to this cozy bookstore. Since Seattle is a naturally rainy place, where else would you rather be than tucked away reading a book in this bookshop with its high ceilings and wooden décor? Not to mention, it's home to over 150,000 titles that live on its cedar shelves. This sounds like a great place to spend time on a gloomy day – or any day for that matter!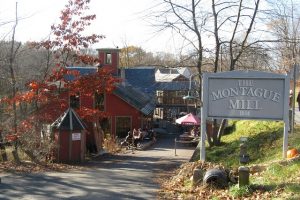 The Montague Bookmill – A bookstore located right next to a waterfall? That's exactly what you'll see at this bookstore in Montague, Massachusetts! What was once a gristmill set on the Sawmill River is now home to the used book store. But, that's not all! During your visit at the mill building you can relax with a great book and some amazing food at their café or their gourmet restaurant. We think this sounds like hours of worthwhile entertainment!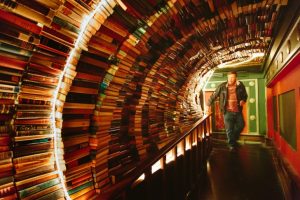 The Last Bookstore – This bookstore is located in Los Angeles, California, and offers its visitors a variety of choices, from new books to used books to records and more. In case you're wondering what the name of this bookstore means, it's actually a bit ironic: According to their website, the owner felt that it was appropriate considering it seems as if every day a physical bookstore closes. But never fear, The Last Bookstore still buys, sells and trades, just like they've been doing since day one!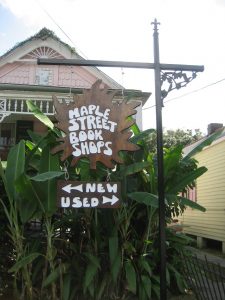 Maple Street Book Shop – Do you gravitate toward bookstores that offer cozy vibes? This New Orleans bookshop will surely give you that feeling! Not only does the Maple Street Book Shop offer new and used book titles, it also offers its customers a place to kick back and relax in the store's very own reading room!  A collection of great books and a reading room? Say no more!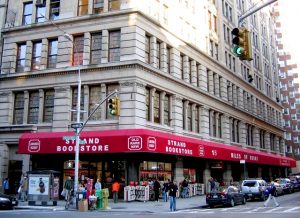 Strand Book Store­ – This bookstore echoes the sentiment of the city that never sleeps! New York City is home to Strand Book Store and its more than 2.5 million books. Yes, you read that right: this bookstore has more than 2.5 million books! Strand Book Store is the last store standing on what was once known as New York's "Book Row."  In fact, it's been around since 1927 and shows no signs of stopping. So, if you're in the mood to browse through 2 million+ books both new and used, Strand Book Store in New York City will light up any avid reader's eyes like the billboards in Times Square!
And last but not least, how could we possibly end this list without including our very own bookstore?
Though it's not a traditional brick and mortar shop, the Dorrance bookstore does have books from various genres that speak to audiences of all ages! See for yourself!
Today, we visited five bookstores from around the country in one blog, and the best part of it all is that you didn't even have to leave your house. But, maybe one day you'll make the trek to one of these five amazing establishments and experience their literary magic first hand!
Sources:
http://lastbookstorela.com/
http://www.montaguebookmill.com/history.html
http://www.maplestreetbookshop.com/
http://www.strandbooks.com/
Media:
https://s-media-cache-ak0.pinimg.com/236x/20/71/61/2071613bc7c4bfe37d97600b69128383.jpg
http://s3-ec.buzzfed.com/static/2014-10/21/16/enhanced/webdr04/enhanced-buzz-wide-27651-1413924218-17.jpg
http://upload.wikimedia.org/wikipedia/commons/0/0d/Elliott_Bay_Books_(Capitol_Hill)_interior_pano_01.jpg
http://upload.wikimedia.org/wikipedia/commons/b/b7/Montague_Book_Mill,_Montague_MA.jpg
http://upload.wikimedia.org/wikipedia/commons/8/86/Maple_Street_Books_New_Used.jpg
http://upload.wikimedia.org/wikipedia/commons/1/13/Strand_Book_Store.jpg