Monday Motivation: Poetry
Here at Dorrance, we publish a variety of books. Poetry books are quickly becoming a favorite of our staff to work with. The poetry books we publish are near and dear to authors' hearts and cover a wide range of topics. Our authors use the beauty of poetry to share stories that people everywhere can relate to, covering topics such as love, faith, mental illness, history, and everything in between. The number of themes that can be found among our poetry books is far and wide.
When it comes to poetry, if you can dream it, we can publish it! We are proud to highlight such a diverse group of voices this week on the blog. The following are recent examples of poetry books published by Dorrance.
---
Coffee with God: A 40 Day Poetry Devotional by Jean Mikulski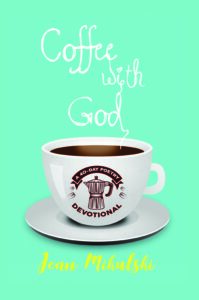 Coffee with God is a collection of 40 devotional poems that address topics including life's daily struggles, interactions on social media, requesting help from God, and seeing God's hand in the sights, sounds, and beauty of nature. What makes this book unique is that rather than a written summary explaining the scripture beforehand, it speaks to the reader through scripture that ties in with the accompanying poem. Author Jean Mikulski is a retired administrative assistant and former Sunday school teacher. 
The Mind of a Manic Depressive by Tameka LaShay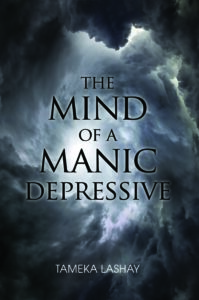 The Mind of a Manic Depressive by Tameka LaShay is a poetry book about mental illness and the author's coping with it. After some storms in life, Tameka LaShay was diagnosed with the illness and needed ways to cope. She had to release the hurt and therefore turned to poetry. The author hopes this book can bring understanding and awareness to people who do not understand mental illness and also help those who suffer from any form of mental illness to get help and not allow it to control them.
Moments in America's War by Kendric Packer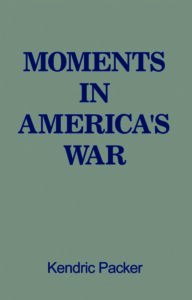 This poetry book focuses on history. Author Kendric Packer captures the Civil War in poetry. He was inspired after studying writings from the Civil War era. Moments in America's War is an attempt to pass forward the feelings these Civil War-era texts stirred up through a collection of poems – as poetry is the language of feelings, after all. It is the author's hope that a reader's feeling may, at the end, be almost that of having lived through a war. The reader will hopefully feel connected to this historical era and what it means for life today. This book shows just how versatile poetry can be for telling stories!
It's Hard to Be a Black Man in America and Other African American Poems by Elroy Alister Esdaille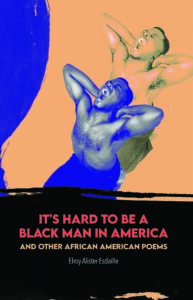 In this book, City University of New York professor Elroy Alister Esdaille examines the African-American experience from multiple perspectives that cannot be put into just one box. The poems explore the African-American experience in the United States from the past to the present, but they can be applied to other countries that once operated under colonial systems and slave labor as well. Modern day America, for many Black people, can be said to be a sum total of its messy history of slavery and segregation, and the recalcitrant roots that still persist today. It's Hard to Be a Black Man in America gives an in-depth view of this messy history and asks questions through the style and unique power of poetry. 
bare by Julia Vradenburg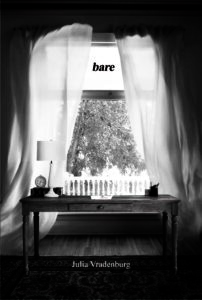 bare is a poetry collection inspired by the events in one woman's life, a life shared by many women. Vradenburg's poetry lends a voice to words and thoughts that are often muted and go unsaid. Julia Vradenburg lives in the Pacific Northwest with her wife and two dogs. She is a photographer and avid hiker.
Demons Love Heartbreak by Roderick J. Davis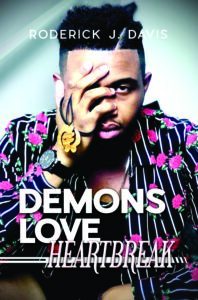 Demons Love Heartbreak by Roderick J. Davis is a poetry collection that explores how the opinions of others can influence the mind of a young man, directly impacting his emotional status and perception of self, all painted in a beautiful and dark, artistic portrait. Through his use of language and metaphor, Roderick J. Davis's poems give voice to those who feel voiceless, and his heartfelt honesty inspires.
Adventures of a Dyslexic Poet by Sean M. Riedl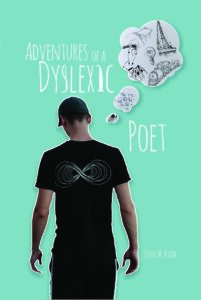 This collection of poems and short stories titled Adventures of a Dyslexic Poet "flash by like short films." Author Sean M. Riedl could not read until after fourth grade yet still obtained A grades. Riedl's work aims to confound and enlighten, to soothe and excite. Inspired by the author's relationships with others and his interest in places and objects with storied pasts, Adventures of a Dyslexic Poet has something to offer any thoughtful reader. With poetic descriptiveness, this book takes the reader through different worlds—some real and some imagined. Riedl currently works for the U.S. Navy at Pearl Harbor Naval Shipyard. 
Looking to share your story and publish your own poetry book? Contact us to start your journey today!