Locations in Literature: The Great Gatsby
The extravagant parties and lavish upper-class life presented in the novel The Great Gatsby feel like something that can only exist in fiction. But did you know that the old-money East Egg town present in the book, as well as Gatsby's mansion, were inspired by real locations?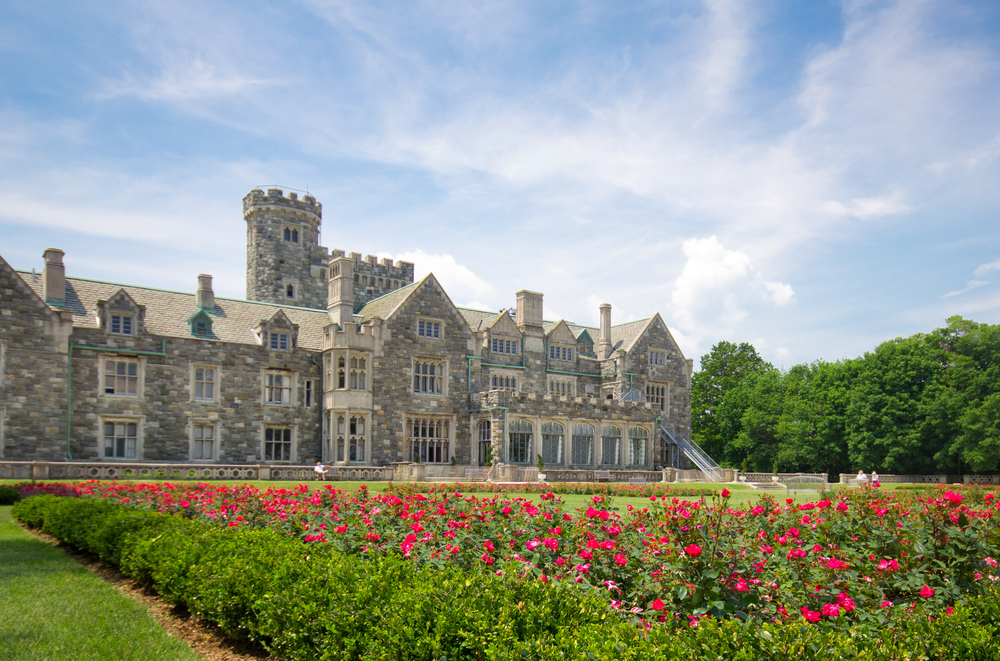 The town of East Egg was inspired by F. Scott Fitzgerald's time staying in Great Neck, NY. There is a common misconception that F. Scott Fitzgerald was inspired by the home of Herbert Bayard Swope, titled Land's End, while he was a guest at the mansion. Some historians say this home could have served as inspiration for the Buchanans' mansion in the novel. The problem with this account is that Fitzgerald left Great Neck for Paris in 1924, which is prior to Swope's ownership of the mansion. So not only is there no evidence that Fitzgerald ever visited this mansion, but the way it is described in the novel doesn't match the appearance of this mansion which was bulldozed in 2011.
The East and West Egg in Fitzgerald's novel represent Cow Neck and Great Neck respectively, two peninsulas near Nassau County which border Manhasset Bay. Daisy's residence in the novel is meant to be located at Sands Point East Egg, which is a village at the end of Cow Neck.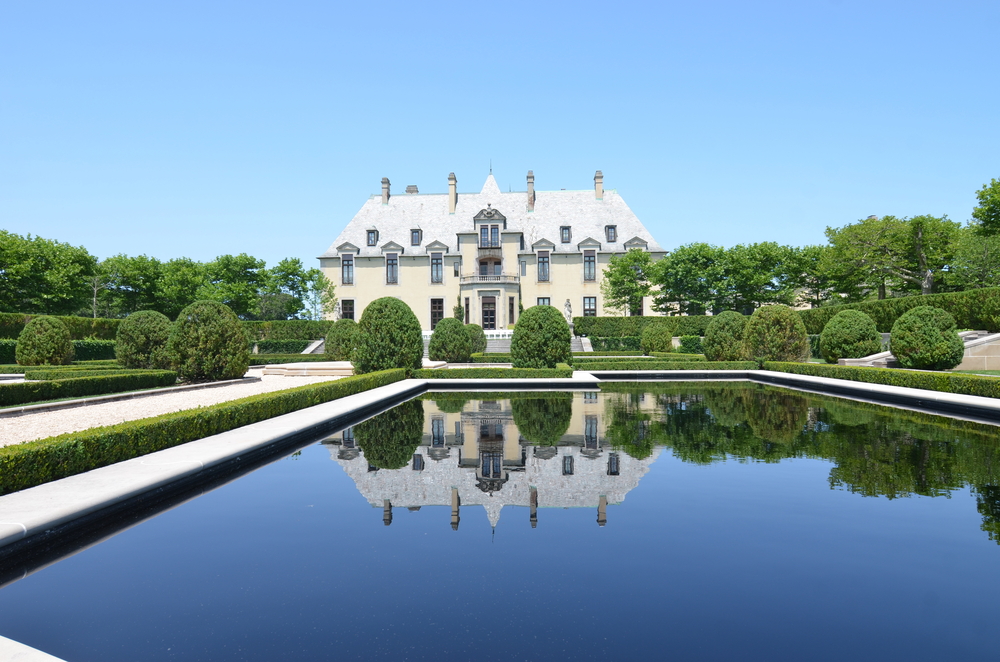 Fitzgerald and his wife, Zelda, moved to Great Neck in the fall of 1922. Although the less fashionable of the two municipalities, it was still a hub of high society. During his time there, Fitzgerald would write by day and party by night with society elites and celebrities. Not only did the town, extravagant parties, and stunning homes serve as inspiration for The Great Gatsby, but he actually completed three chapters of the book during his time there.
Due to the fact that too much of his income was being spent on partying, however, he and his wife decided to move to the French Riviera in 1924. In France, Fitzgerald wrote the remaining chapters of The Great Gatsby in roughly six months.
When it comes to which of the many elegant mansions served as the inspiration for Gatsby's, it is likely a few different mansions provided the inspiration and many historians have differing opinions on which house it is. One such house was the one that Fitzgerald's friend, Herbert Swope, actually owned at the time. Fitzgerald's best friend in town and fellow writer, Ring Lardner, lived next door to Swope's current home which was a large gothic-inspired mansion which was said to have a constant string of parties. Although the homes aren't architecturally similar, Fitzgerald did cite Swope as a source of inspiration for the book later.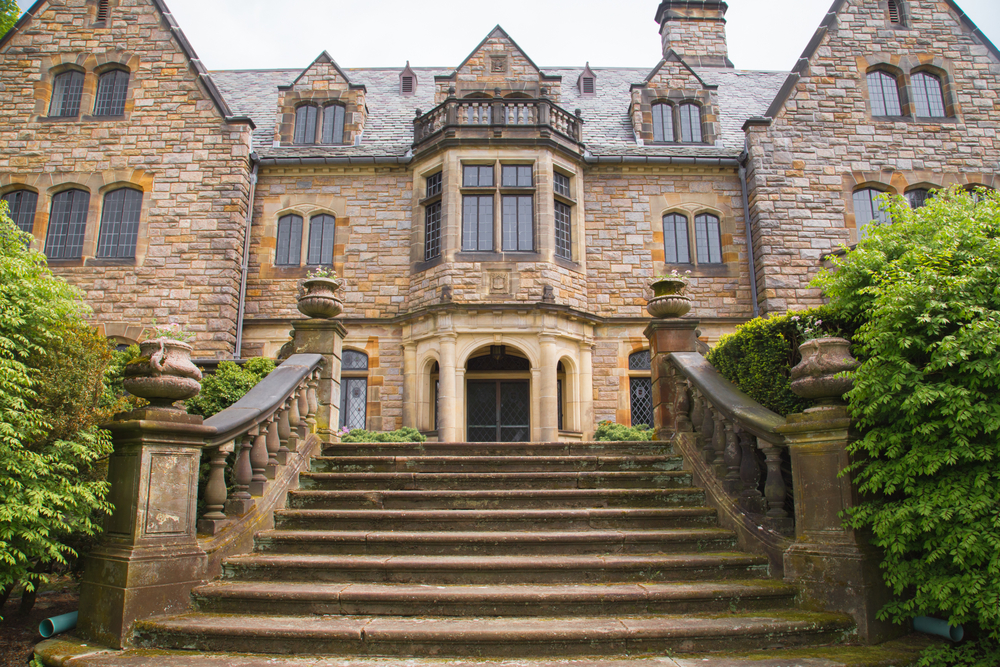 Another possible source of inspiration for the Gatsby mansion was Harbor Hill, which held one of the most extravagant parties in the roaring twenties in 1924. Although Gatsby and Zelda had already left for France by that time, they did reportedly attend a party there in 1923.
Beacon Towers is another lavish mansion that has been speculated to have inspired Fitzgerald during his time in Great Neck. This home was originally designed by a widowed Vanderbilt and modeled Blair Castle in Scotland. Complete with turrets, this home has an old-fashioned elusiveness that works well for the narrative and character of Gatsby.
Finally, there is Kings Point which is located at the end of what is now aptly named Gatsby Lane. During Fitzgerald's time there, it was the home of Richard Church of the Arm & Hammer Baking Soda family. Very strangely, after it was bought by elderly widow Majorie Brickman Kern in 1951, it resulted in a feud between her two sons in the 1990s. This battle over their inheritance came to a head with Jennifer Eley, wife of John F. Handler, being found dead in the pool. Spooky, right?