This Dorrance Author's Boots were Made for Walking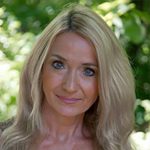 A memoir is an account of a person's personal life and experiences and is, in many ways, an autobiography.
Sometimes, putting words to paper and writing about your own life can be a challenging yet therapeutic experience. Reliving certain moments in your life and articulating those experiences can stir up raw emotions in the author, and can sometimes build a bridge that connects an author to the readers who have shared similar experiences.
Dorrance author Teri Gay did just that as she chronicled her life in her memoir, The Wife Who Came with Workboots.
The book is centered on Gay's life in the country with her second husband, a renowned engineer and land surveyor in New York State, whom she married after her previous marriage of 25 years ended. Throughout the book's chapters, Gay relays to her readers the different stages in her life. From growing up in Glens Falls, New York to being a wife, mother and professional woman, being married for 25 years, turning 50 and embracing her new life in the country.
Through these stories that revive her past, Gay also touches on points in her life that made her the woman that she is today and shows that life can sometimes throw you curveballs. Some of these curveballs include stories of how she grew up in a poor family and dealt with personal turmoil and misadventures during her life.
The pages of this memoir are filled with words that can, at some point or another, resonate with virtually every reader. The Wife Who Came with Workboots offers a fresh outlook, brutal honesty and a fair share of both happy and sad moments that came from the framework of Gay's life. Ultimately, this memoir invites the reader to take a look into her life and to relive the experiences that led her to where she is today.
If you would like to learn more about how you too can follow your book publishing dream, contact Dorrance today!