Author Spotlight: Sandy Amberg
Name: Sandra Amberg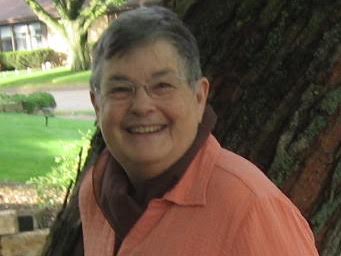 Hometown: Dubuque, Iowa
Book: Stand Up! Deliver
Genre: Fiction
Dorrance Publishing (DP): Describe your book in 10 words or less. 
Sandy Amberg (SA): If you want to affect change, do it yourself.
DP: What made you want to write your book? 
SA: The dearth of encouragement and hope in the news.
DP: How long did it take you to write your book?
SA: Four months.
DP: How do you choose the names of your characters?
SA: Imagination
DP: What do you do when you have writer's block?
SA: I take a siesta.
DP: What was your favorite chapter (or part) to write and why?
SA: When Palm Reader, the Gypsy Vanner horse, attacked the limo. It wrote itself and was a complete surprise to me.
DP: If you were stuck on an island and had to have one person from each category with you, who would they be and why? 
DP: One character from your book: 
SA: Sister Margaret because when she sees a need, she stands up and delivers.
DP: One fictional character: 
SA: Count Alexander Rostov (Sasha) because he makes the most of a bad situation.
DP: One famous person:
SA: Thor Heyerdahl to build a raft to take the rest of us back to the people we love.
DP: Besides writing, what are your other interests? 
SA: Teaching ESL and Spanish, playing games for the comradery.
DP: Do you keep a journal? 
SA: No. My writing becomes too stagnant. There are more interesting things out there.
DP: How did you celebrate the publishing of your book?
SA: By calling my good friend and neighbor who spent quality time with me editing and then reading the book from cover to cover.
DP: If your book was made into a movie, who would play the main characters? 
SA: It would be a combination of my extremely active 94-year old aunt, my 93-year old friend with a great sense of humor, and an elderly sister acquaintance who is very outspoken and funny.
DP: What did you enjoy most about working with Dorrance Publishing?
SA: The staff and the process were very efficient.
DP: Five favorite books of all time? 
SA: A Man Called Ove, A Gentleman in Moscow, A Wrinkle in Time, Gone with the Wind, Jane Eyre.
DP: One sentence of advice for other writers?
SA: Enjoy It.