Author Spotlight: Lorie O'Brien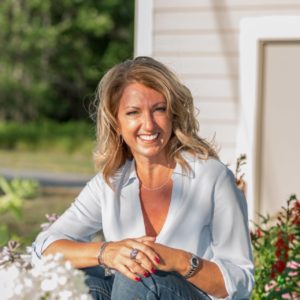 Name: Lorie O'Brien
Hometown: Dexter, NY
Book Title: Written in the Stars
Genre: Fictional Romance
Dorrance Publishing (DP): Describe your book in 10 words or less.
Lorie O'Brien (LO): A story about love and loss.
DP: What made you want to write your book?
LO: I have always dreamed of being a writer. As I got older, I would come up with characters and ideas and write things in a journal. In September 2018, a dear friend of mine passed away unexpectedly at the age of 47. His passing made me realize how short life was and that I needed to make my dream come true.
DP: How long did it take you to write your book?
LO: It took about six months to write the book. If I had been able to write full-time I would've been able to finish it sooner.
DP: How do you choose the names of your characters?
LO: A few of the names of the characters in Written in the Stars are actually the names of several people I went to high school with.
DP: What do you do when you have writer's block?
LO: I am an avid runner. I love it because it helps me to leave everything behind and clear my mind. It's great for writer's block. I've gotten some of my best ideas worked out while running.
DP: What was your favorite chapter (or part) to write and why?
I think my favorite part was Part 2 with some of the twists that were thrown into the story. The ending was fun to write as well.
DP: If you were stuck on an island and had to have one person from each category with you, who would they be and why:
a. One character from your book:
LO: I would definitely pick Mac. Although he wasn't one of the main characters from the book, to me he was the sweetest and most caring of them all.
b. One fictional character:
LO: Honestly, probably Marley from Marley and Me because I love dogs more than people!
c. One famous person (living or dead):
LO: I would probably want to spend my time on an island with Matthew McConaughey because I love the sound of his voice and his accent.
DP: Besides writing, what are your other interests?
LO: I'm an avid runner, and I just ran my first half marathon in September 2019.
DP: Do you keep a journal?
LO: Sometimes I do, but mostly I'm so busy on the road with my job that I just send myself voice emails throughout the day when I have things I need to remember.
DP: How did you celebrate the publishing of your book?
LO: My husband and I went out to dinner with our two daughters.
DP: If your book was made into a movie, who would play the main characters?
Mac… Adam Gregory
Lindsey… Analeigh Tipton
Dylan… Luke Benward
Michael… James Maslow
Melissa… Eleanor Tomlinson
DP: What did you enjoy most about working with Dorrance Publishing?
LO: Dorrance gave me the freedom to pretty much make the book what I wanted it to be without much tweaking on their end.
DP: Five favorite books of all time?
1. Nineteen Minutes by Jodi Piccoult
2. The Girl on the Train by Paula Hawkins
3. Gone Girl by Gillian Flynn
4. Every Fifteen Minutes by Lisa Scottoline
5. The Pact by Jodi Piccoult
DP: One sentence of advice for other writers:
The best advice I could give is to be patient and let the story come at its own pace, don't force it.
Are you ready to publish your book? Contact us today!