Author Spotlight: Al Hooker
Author Spotlight: Al Hooker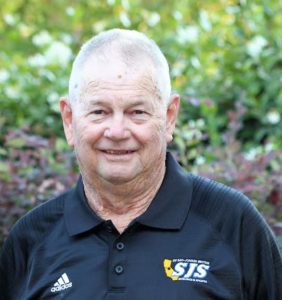 Hometown: Sacramento, CA
Book: The Scout Quarterback
Genre: Fiction
Describe your book in 10 words or less.  Small College football team cheats to win.  How quarterback copes.
What made you want to write The Scout Quarterback? A former principal bugged me for years to write down my life stories.  I had knee replacement surgery, so I took the recovery time to write my autobiography.
How long did it take you to write your book?  It took about a year to do the autobiography because it was done piecemeal.  The Scout Quarterback took about four months because it rained a lot and I couldn't play golf.  I have written a sequel to The Scout Quarterback called The Starting Undrafted Quarterback which took about three months, and have started the third book, The Starting Quarterback.
How do you choose the names of your characters? Many are derivations of kids who played for me, some made up, some I will thumb through a phone book and point to a name.
What do you do when you have writer's block? I just stop for that session.  I tried to go to bed thinking about the story and where it was heading.  Usually the next morning I wake up with all sorts of story thoughts.
What was your favorite chapter (or part) to write and why?   I don't think I can identify a specific chapter or plot line.
If you were stuck on an island and had to have one person from each category with you, who would they be and why?

One character from your book: One of the sexy females in the book
One fictional character from any other book: Jack Reacher or Hieronymous (Harry) Bosch
One famous person: Bill Bellichek

Besides writing, what are your other interests? I am an addicted golfer, current handicap 5.3, still coach high school football and am commissioner of a high school athletic league.
Do you keep a journal? I have never kept a journal.  I have created some wildly successful drills and activities in football, never wrote them down and, of course,  have forgotten them.  A shame.
How did you celebrate the publishing of The Scout Quarterback? My wife and I had Mexican food.
If your book was made into a movie, who would play the main characters? My daughter and I look at this as more of a Netflix exclusive series. A partial list of characters would be: Logan Shroyer as Matt, Michael B. Jordan as William, Alfred Enoch as Chad, Jeff Daniels as Old Coach and either Idris Elba or Gerald McRaney as New Coach.
What did you enjoy most about working with Dorrance Publishing? 

They did not take over the story.  Let me tell it in my own time and style.  May not make the most literary sense but I felt comfortable that way.



Five favorite books of all time? My pleasure reading is normally restricted to Mystery novels.  I enjoy stories that are continuations.  The storyline is contained in one book but the characters move onto book after book.

One sentence of advice for other writers? I can't tell any one any magic formula.  Because I enjoyed doing it, it didn't seem like work.  I never put myself under any stress with a specific deadline but realized how much there was to be done and stayed with it until it was completed.