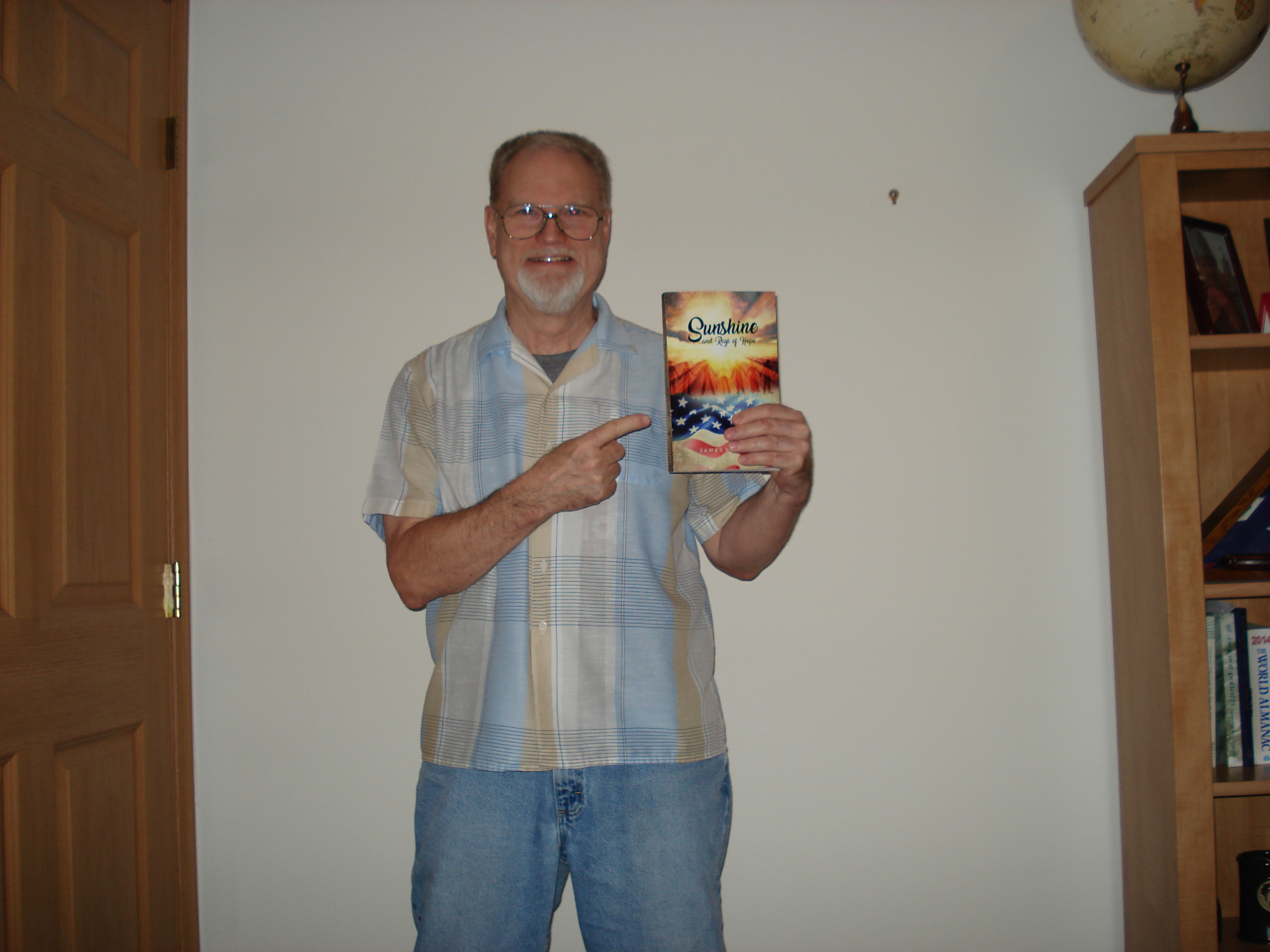 "Dorrance Publishing is a company that you can believe in, dream and share your story and they will meet your every expectation."
– Richard Parsons, Sunshine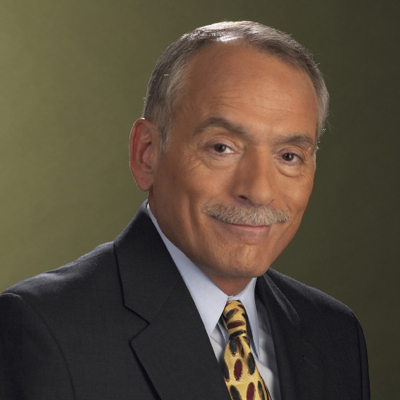 "After doing due diligence on a dozen publishers, both domestic and foreign, I rated each of them on a number of criteria. Based on the Dorrance Publishing business model, professionalism, price, and independent ratings and comments, it was a clear choice. My assigned Project Coordinator was my one point of contact throughout the entire process. She was always available and quick to respond to my many questions and comments. As a first-time author, her guidance was essential in getting me from the manuscript stage and into print."
– Tom Pisapia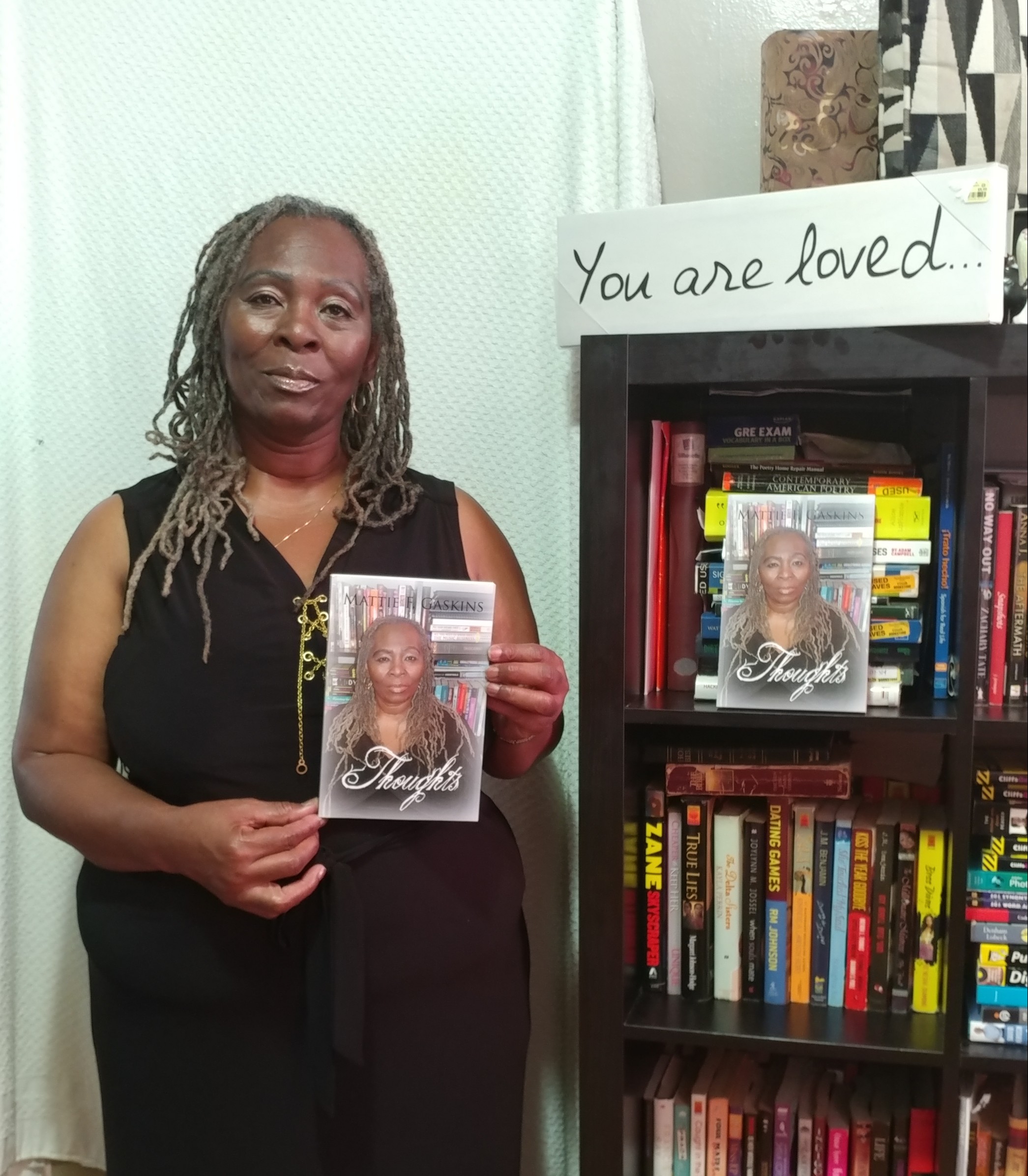 "Five years ago when I contacted Dorrance, my book was manually written and Dorrance encouraged me to type it. Re-contacting Dorrance has helped me turn my dream into a reality."
– Mattie Gaskins, Thoughts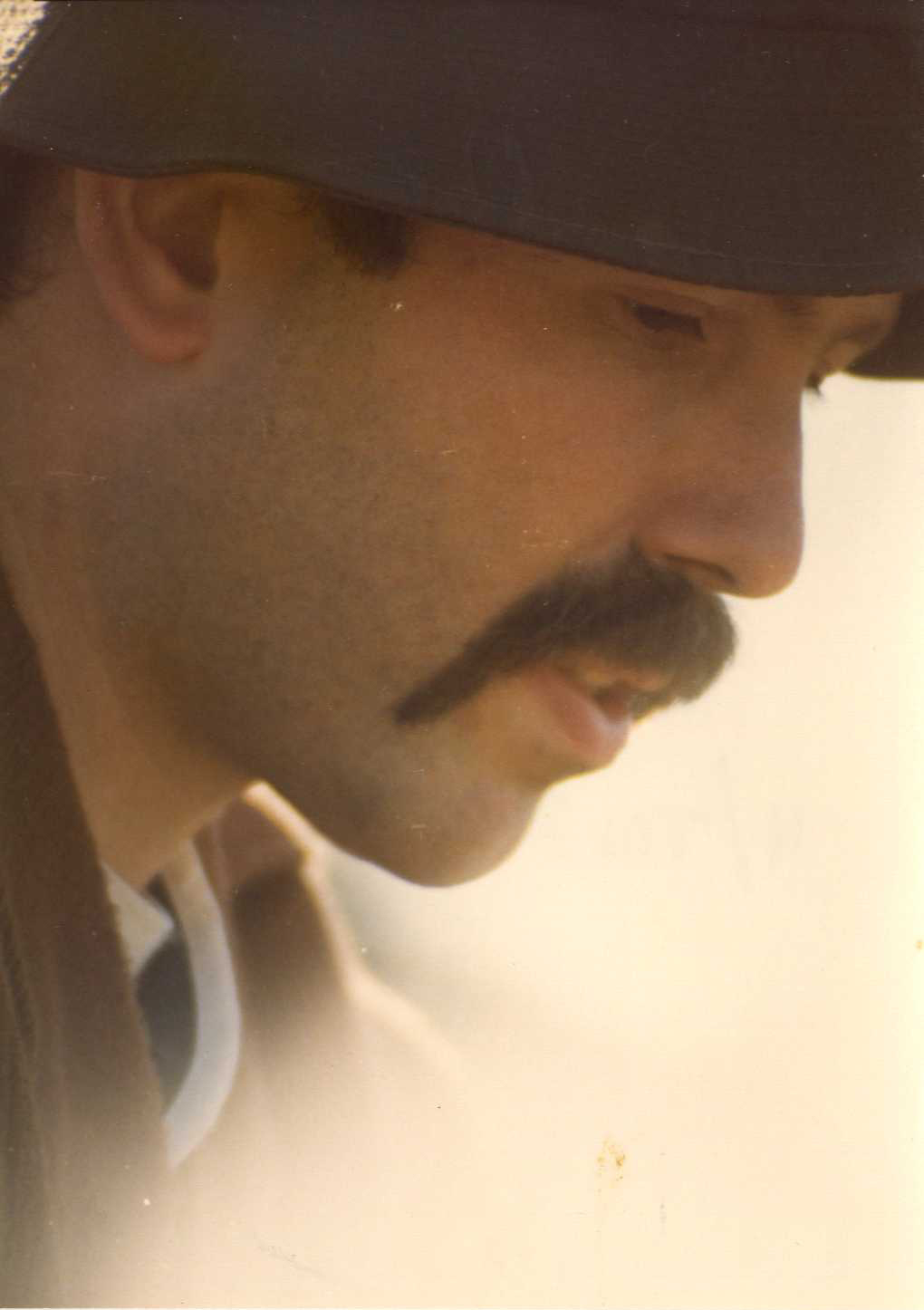 "It has been a privilege and honor for my novel, 'Prophet's End' to be added to Dorrance Publishing's list of outstanding authors. I look forward to many more collaborations with Dorrance's excellent staff of highly-trained professionals."
– Scott D. Russell, Prophet's End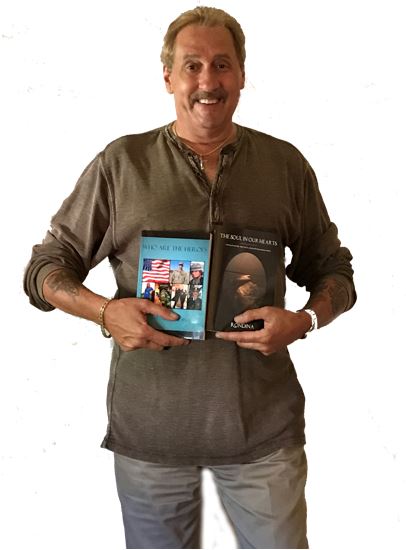 "To date, Dorrance Publishing has now published two books for me in 2017, with one additional release in November of 2017. I chose Dorrance because from my first call, they were courteous, honest, professional, friendly, and answered all of my questions. They have lived up to all my expectations, as well as the terms of our agreements. Someone always answers the phone, and if the individual you need is not in or is busy, they promptly return your call. In addition, every time I have emailed them with a question, I have always received an answer within 24 hours, if not sooner. Each step of my projects was assigned to different individuals that specialize in that particular area. The print quality of my books has been excellent. All of the pre-mentioned key points were paramount in my decision to initially use Dorrance Publishing, and continuing to use them for my projects. I strongly recommend Dorrance Publishing, and thank them for their excellent service."
– Caeser Rondina, The Soul in our Hearts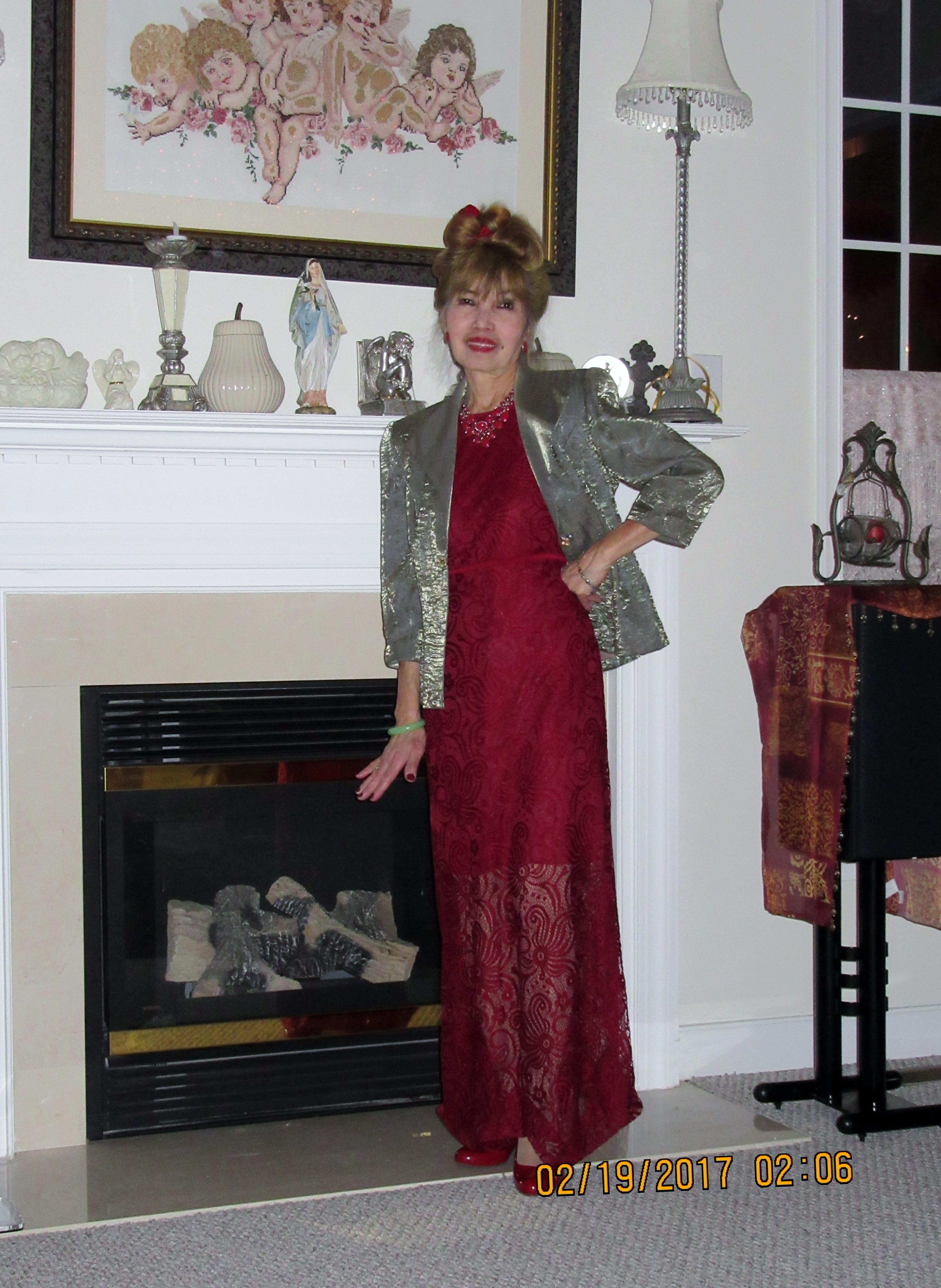 "When I first received a letter from Dorrance Publishing indicating their interest in my manuscript as having a potential for publication, I got very excited. I have kept pieces of my writings in my possession for years, tucked in cabinets and drawers at home, frayed journals and loose papers ( sometimes even written on table paper napkins!) of my thoughts and experiences through the years. Finally, I collected them all and painstakingly, draft-after-draft of manuscripts, and came up with a final one, which my husband, Ken, lovingly edited. Dorrance started me on the path of the completion of my book in published print. The team was very supportive, understanding and helpful. They answered all of my questions sensible and otherwise! I would like to say with all honesty, that I had a wonderful and lovely experience with the Dorrance publishing team and they have my high recommendation."
– Eleanor Ragaza Caldwell, Our Love Story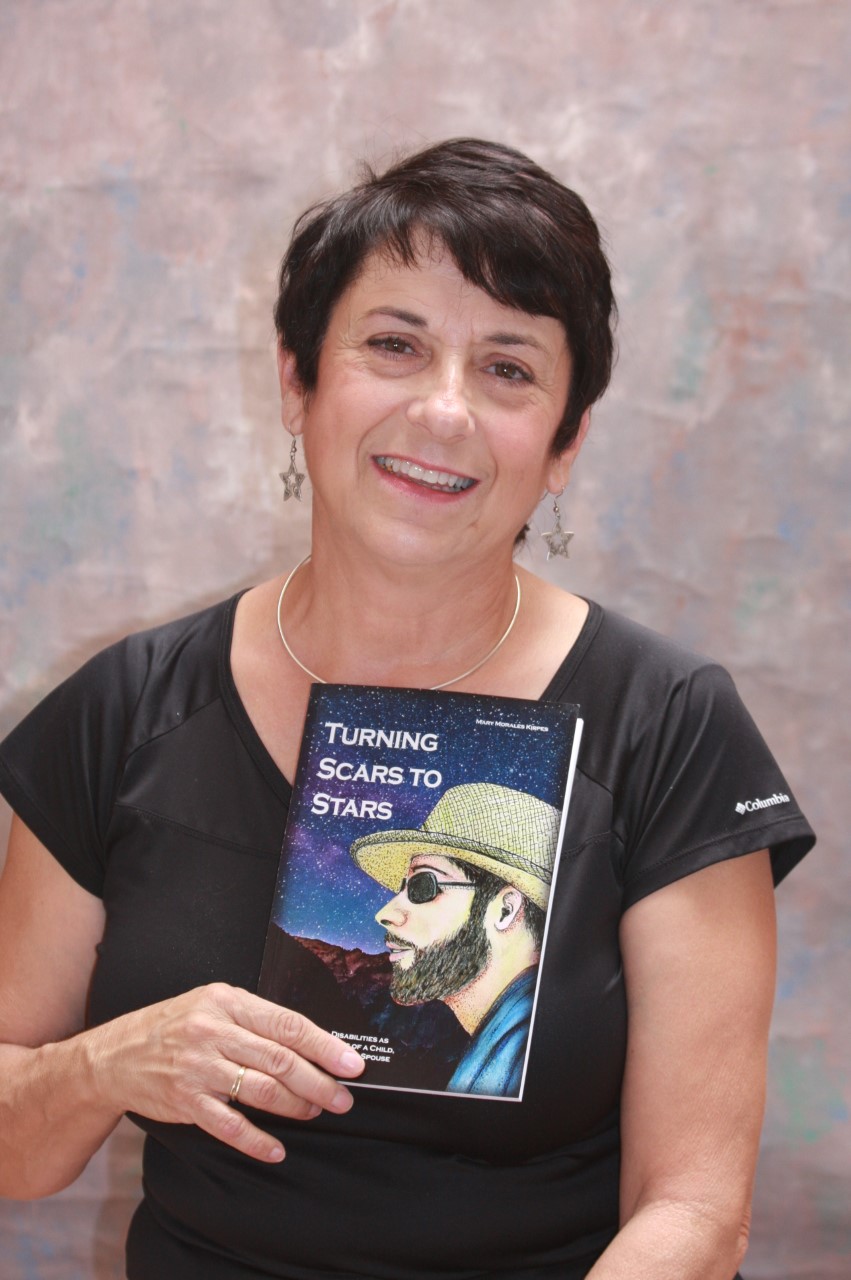 "Having never published a book before, I felt very overwhelmed for years, wondering how to publish this book which I had been working on for years. Dorrance Publishing made it easy for me and guided me every step of the way. I'm not very good with computers, but, I was still able to make corrections and send art for the book, anyways. If I did not like something, they fixed it right away. It was a bit costly for me, but now that it is done I am very pleased with the finished product and realize how much work Dorrance put into this book. They fulfilled their promises and it was worth the price!"
– Mary Kirpes, Turning Scars to Stars
"As a reader, I had always thought of publishing a book but did not know where or how to go about it. Since I came into contact with Dorrance, I have learned a lot in the sense that the advice from their experienced staff and their tips enabled me to not only to have my book, 'The Forgotten Soldiers' published, but a second book in the pipeline in the shortest time. Thank you for fulfilling my dream."
– Elliam M. Mulenga, The Forgotten Soldiers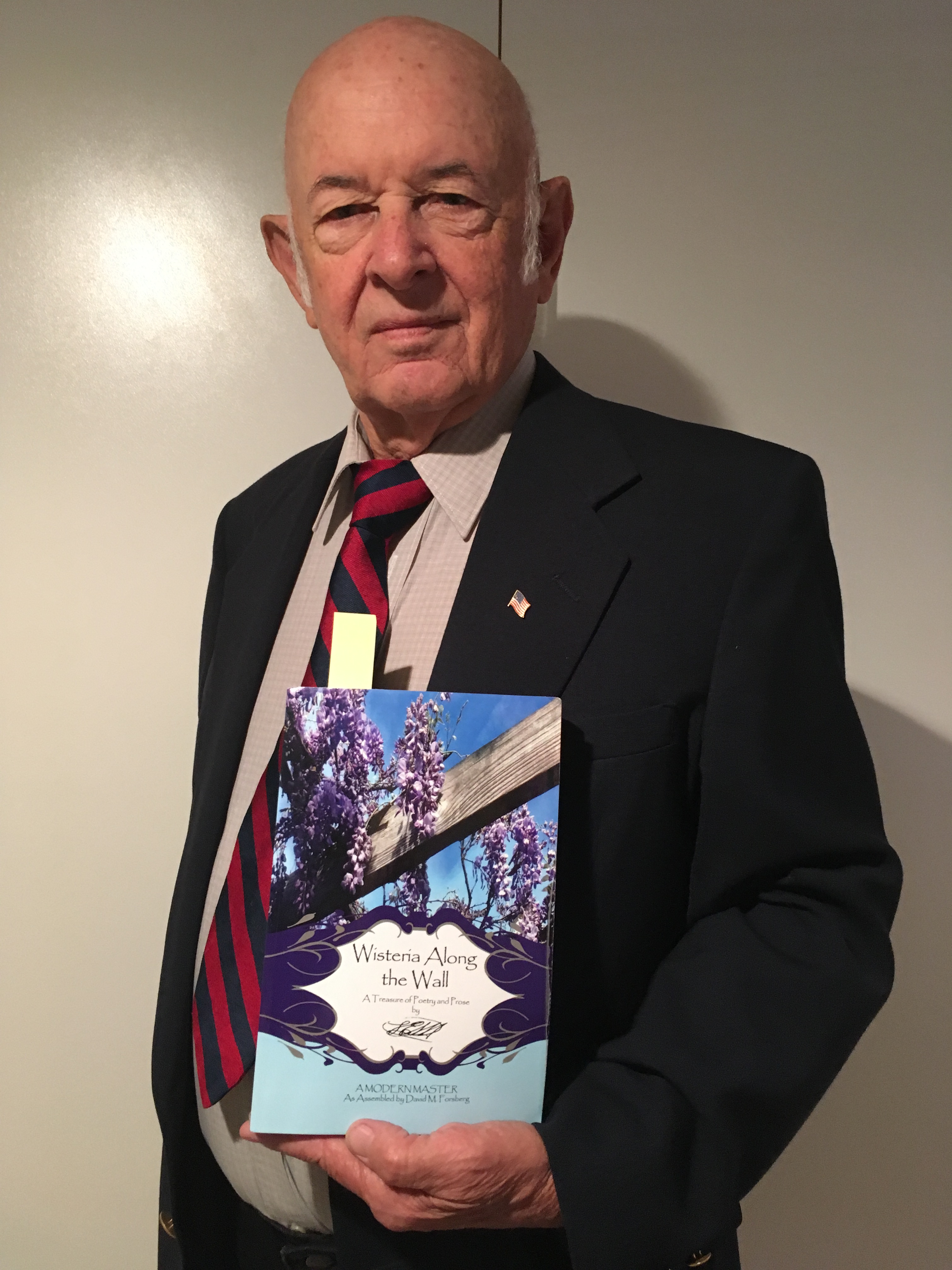 "Wow, how can I thank Dorrance enough for helping me become a published author?  All the words of gratitude could only come close to expressing how much appreciation I have for all of the professional help they provided to me from the onset to the final product.  The ever competent employees led the newcomer through the entire process.  As a satisfied Dorrance patron– I suggest you all use the professionals.  LET DORRANCE DO IT!"
– Dave Forsberg, Wisteria Along the Wall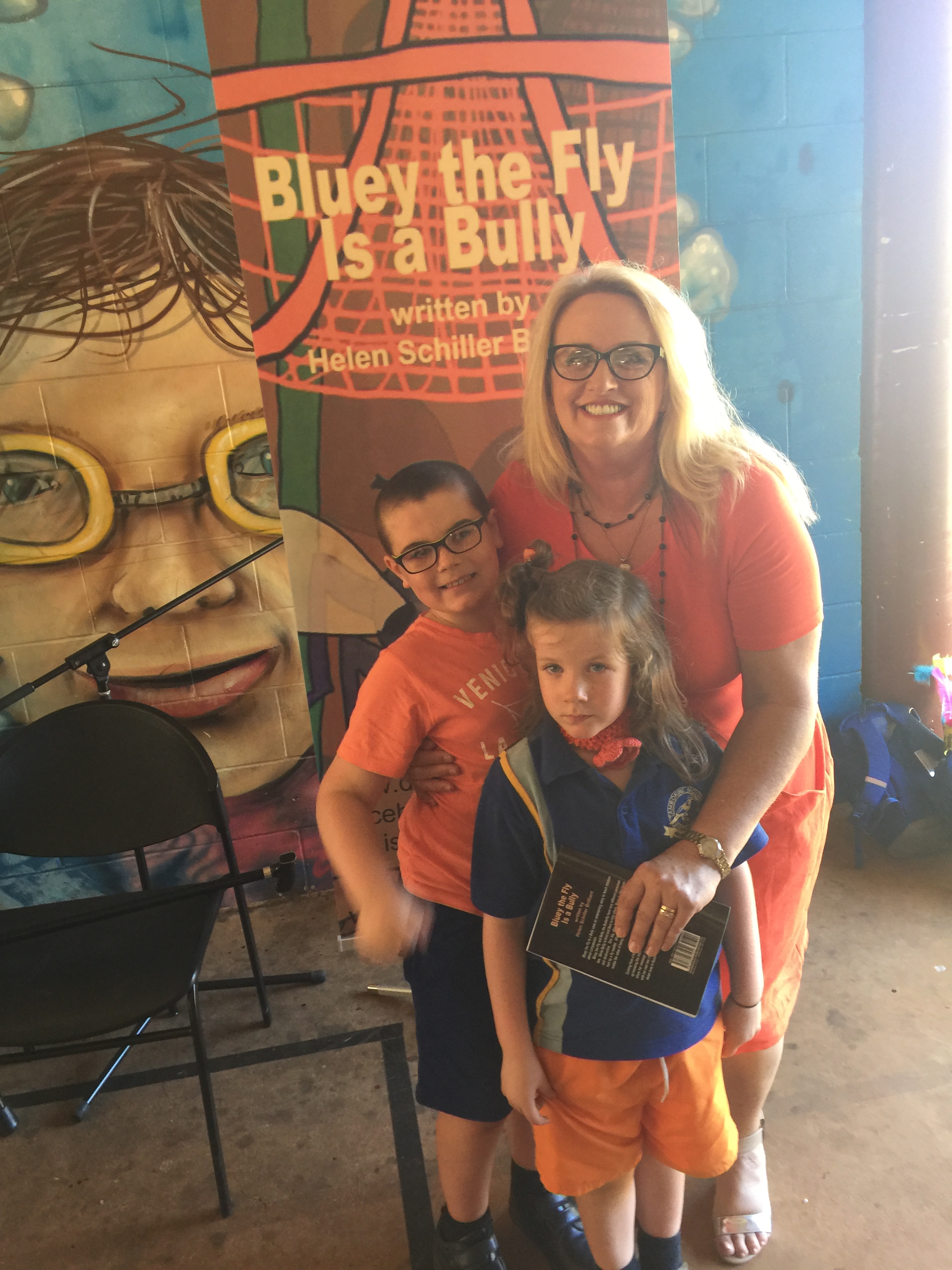 "My experience with Dorrance has been a pleasant one with everyone being so helpful and patient as I'm a first-time author. I feel very blessed to have my children's book 'Bluey the Fly is a Bully' released for the world to read."
– Helen Schiller Brilliant, Bluey the Fly is a Bully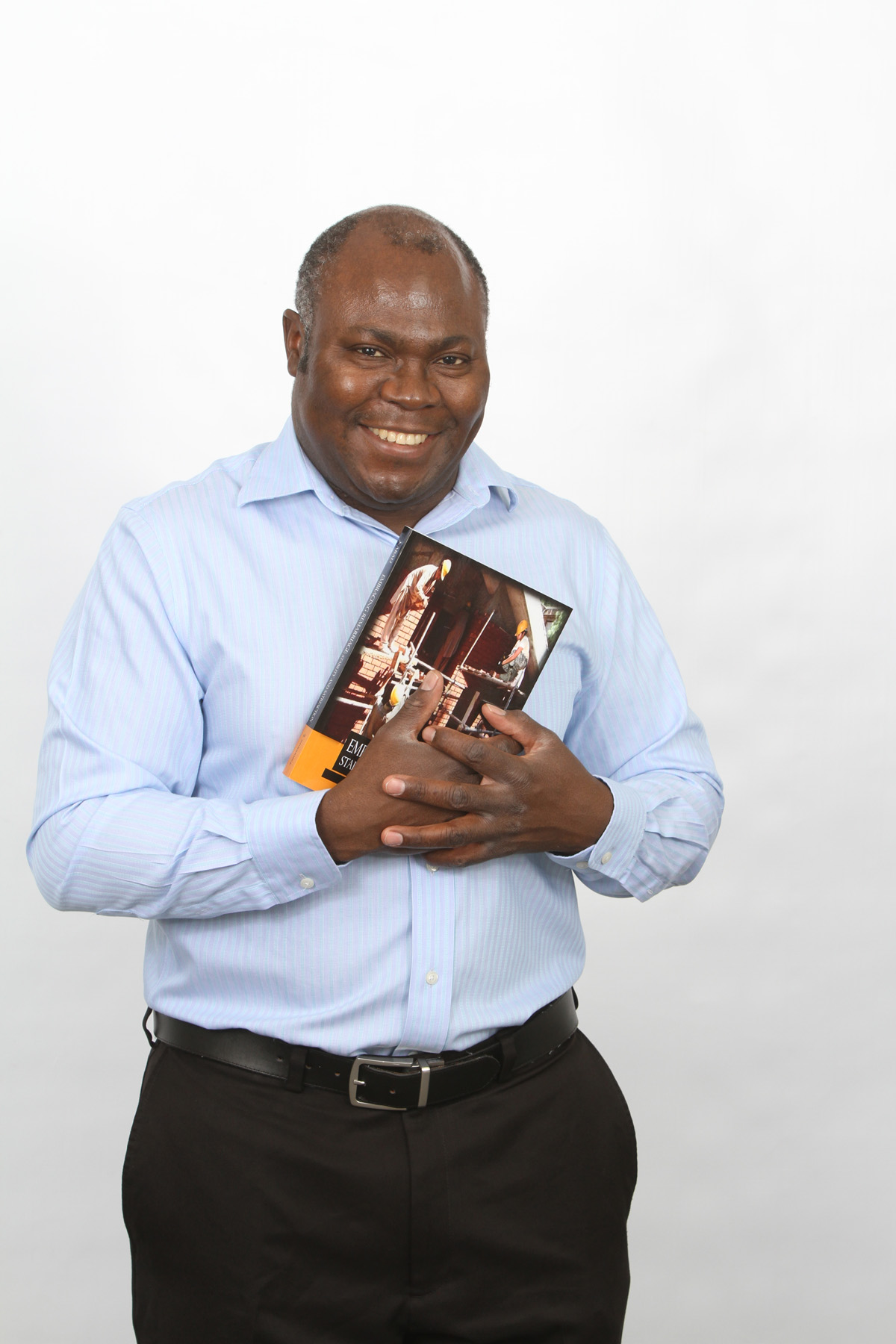 "A breath of an "At Last Moment."  A feeling of joy, wondering whether this is real, yet it is!!!  I give thanks to God for all who have helped me in one way or another to make this dream a reality."
– James Kabali, Embracing Remarriage Stability and Satisfaction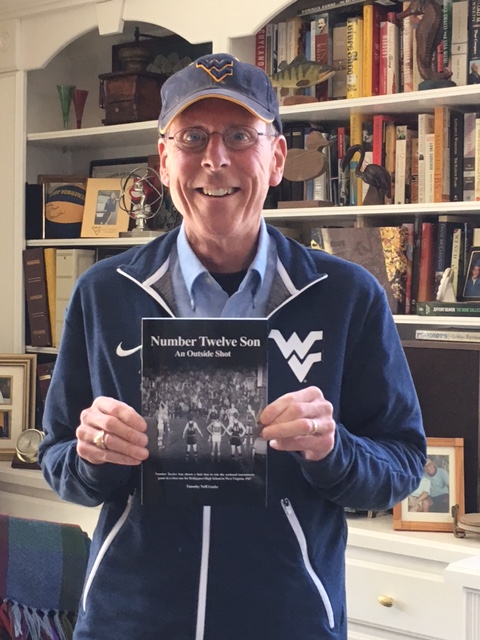 "I would like to say that I was extremely impressed with my Project Coordinator Melissa. Her professionalism was outstanding in terms of addressing questions that were promptly answered every time I had one. Her patience in serving me as an author went way beyond what was expected of her."
– Tim Gocke, Number Twelve Son: An Outside Shot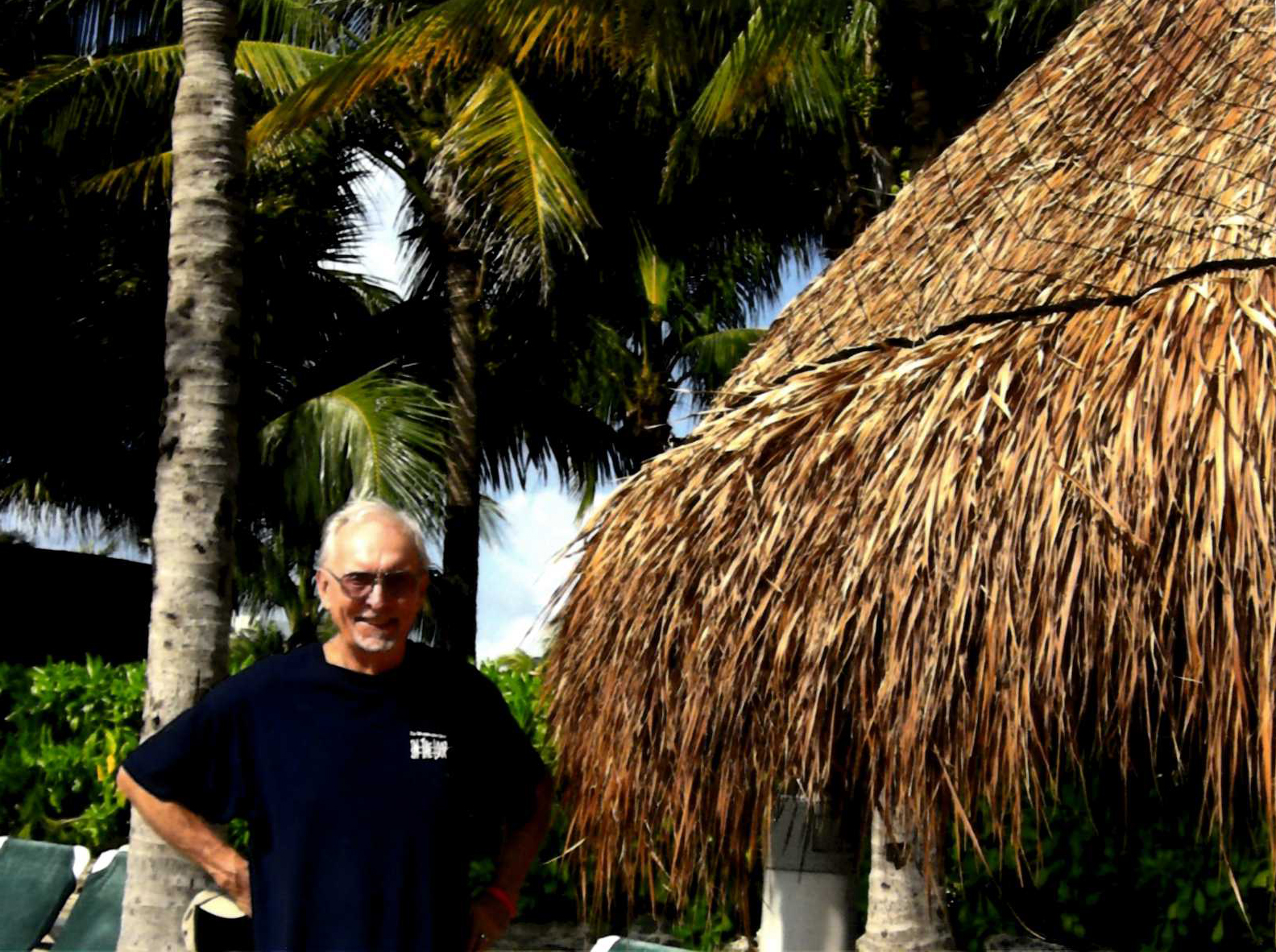 "'Journeys of Hope and Reality: A Memoir,' describes my international work on behalf of cooperatives, which are basically not-for-profit businesses. My travels ranged from El Salvador to Indonesia, and many countries in between. Dorrance Publishing's highly professional staff worked with me to bring these adventures to life!"
– Russell Notar, Journeys of Hope and Reality: A Memoir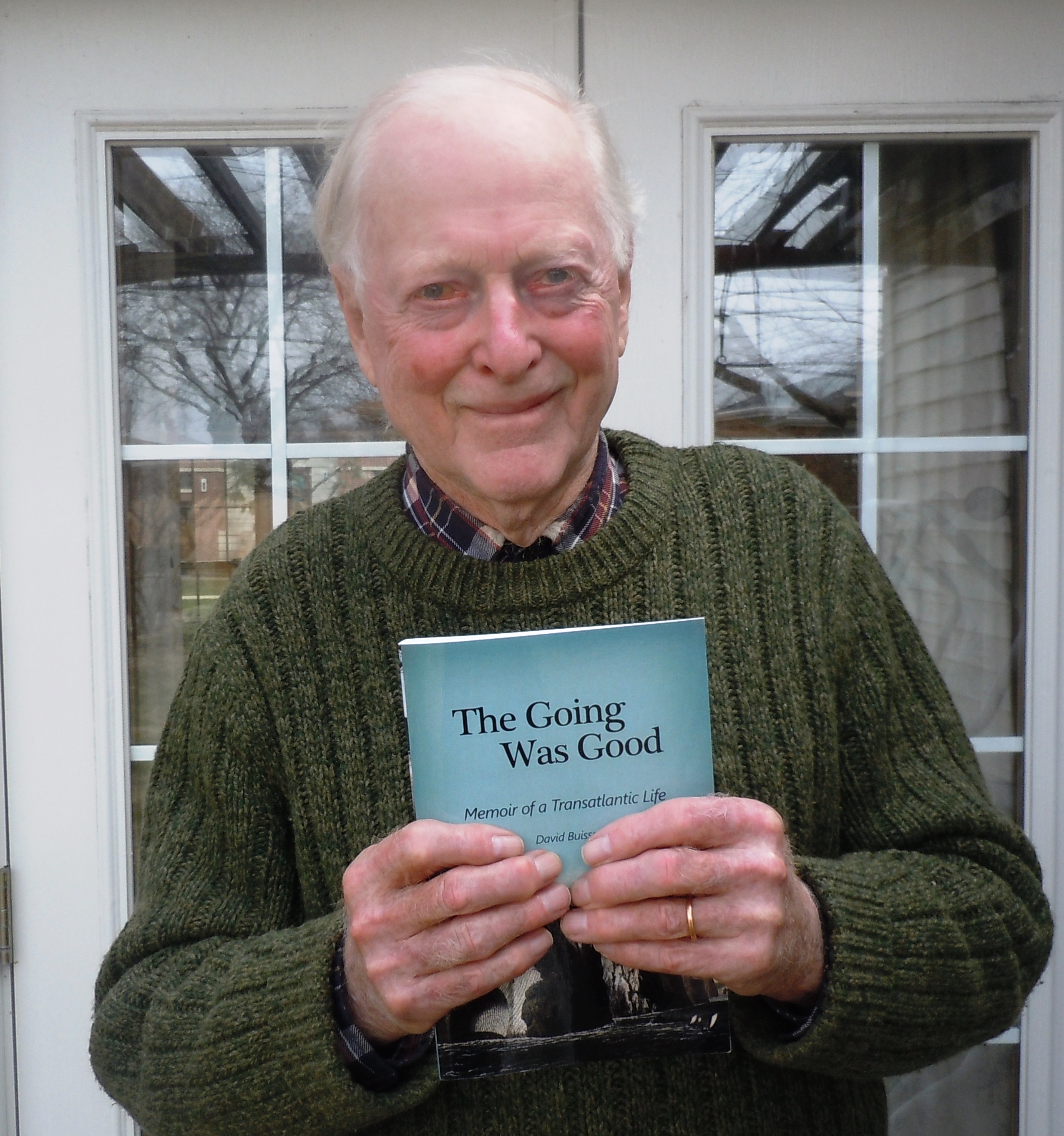 "My relations with Dorrance Publishing have been very satisfactory so far.  My manuscript was swiftly assessed and I was assigned to a very efficient editor, who even sometimes corrected errors inevitably introduced by the copy-editor. The final result is a sturdy book with an elegant type-face. The book also reproduces the images sharply and in accurate color."
– David Buisseret, The Going Was Good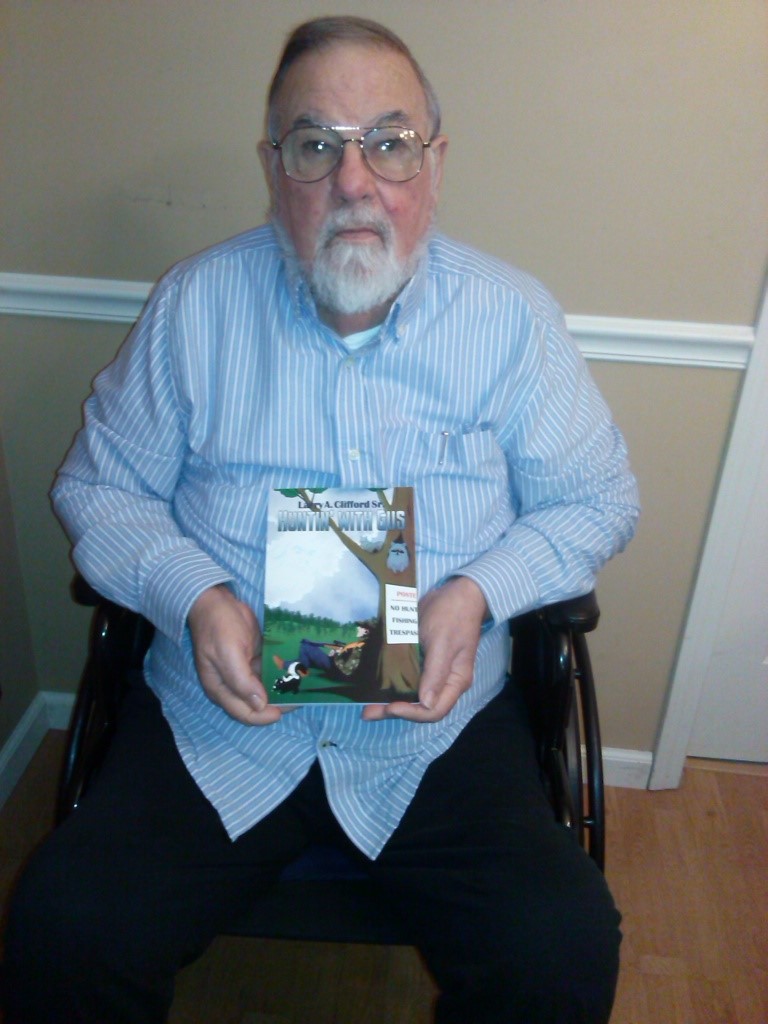 "Working with the staff at Dorrance was easy and began with their acceptance of my manuscript. I let them do all of the work. I just proofread their text and gave them my input for the cover. I couldn't be more pleased with the final result and the short amount of time that it took to complete."
– Larry Clifford, Huntin' with Gus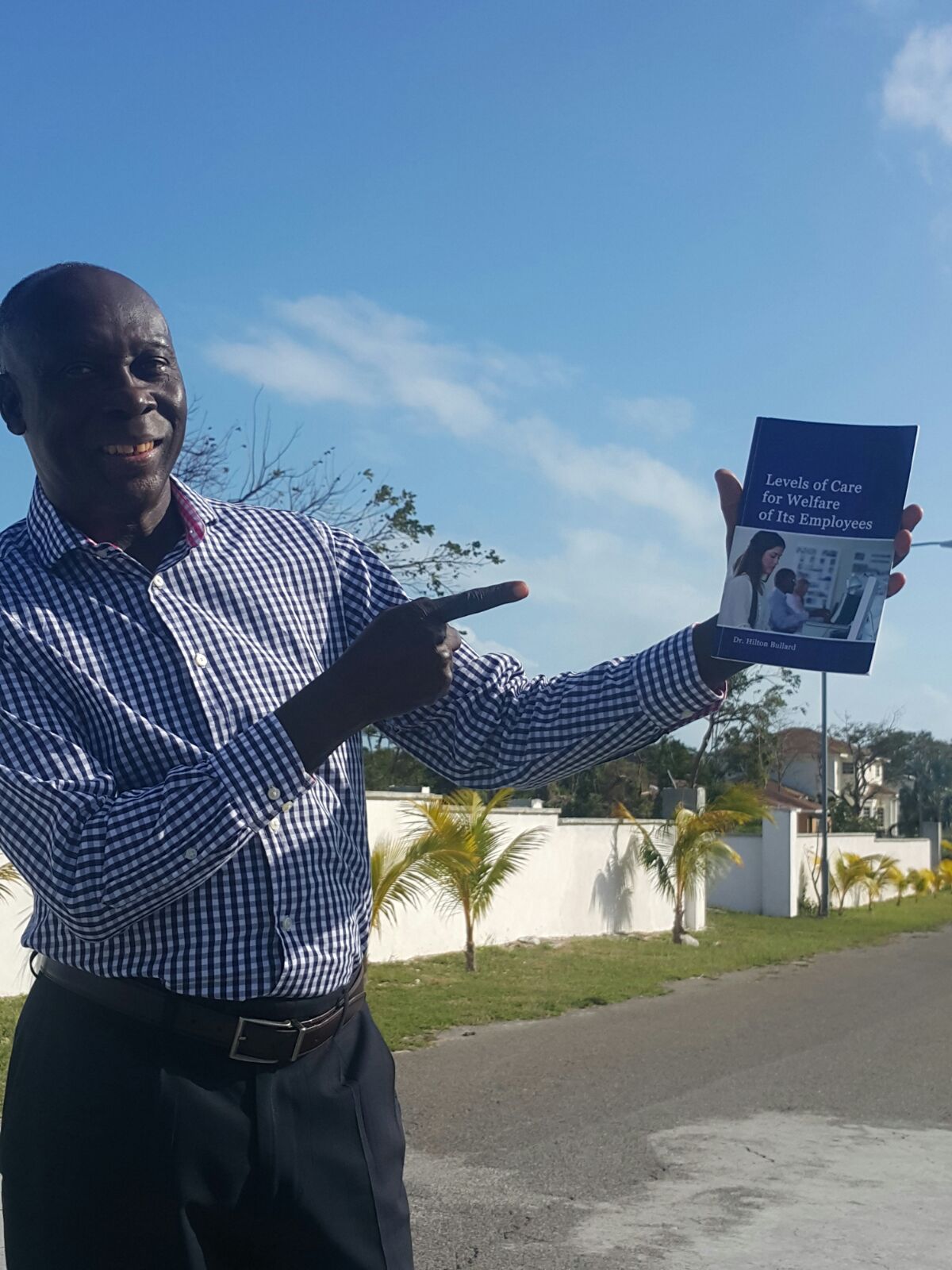 "I'm grateful for the assistance that was given to me by the caring staff at Dorrance Publishing, in becoming a published author.  If you are in search of such an entity, contact Dorrance.  A 'wow' awaits you! Expect to receive high levels of service. It was a really proud moment for both my wife and I, when we received the first copy of my book."
– Hilton Bullard, Levels of Care for Welfare of Its Employees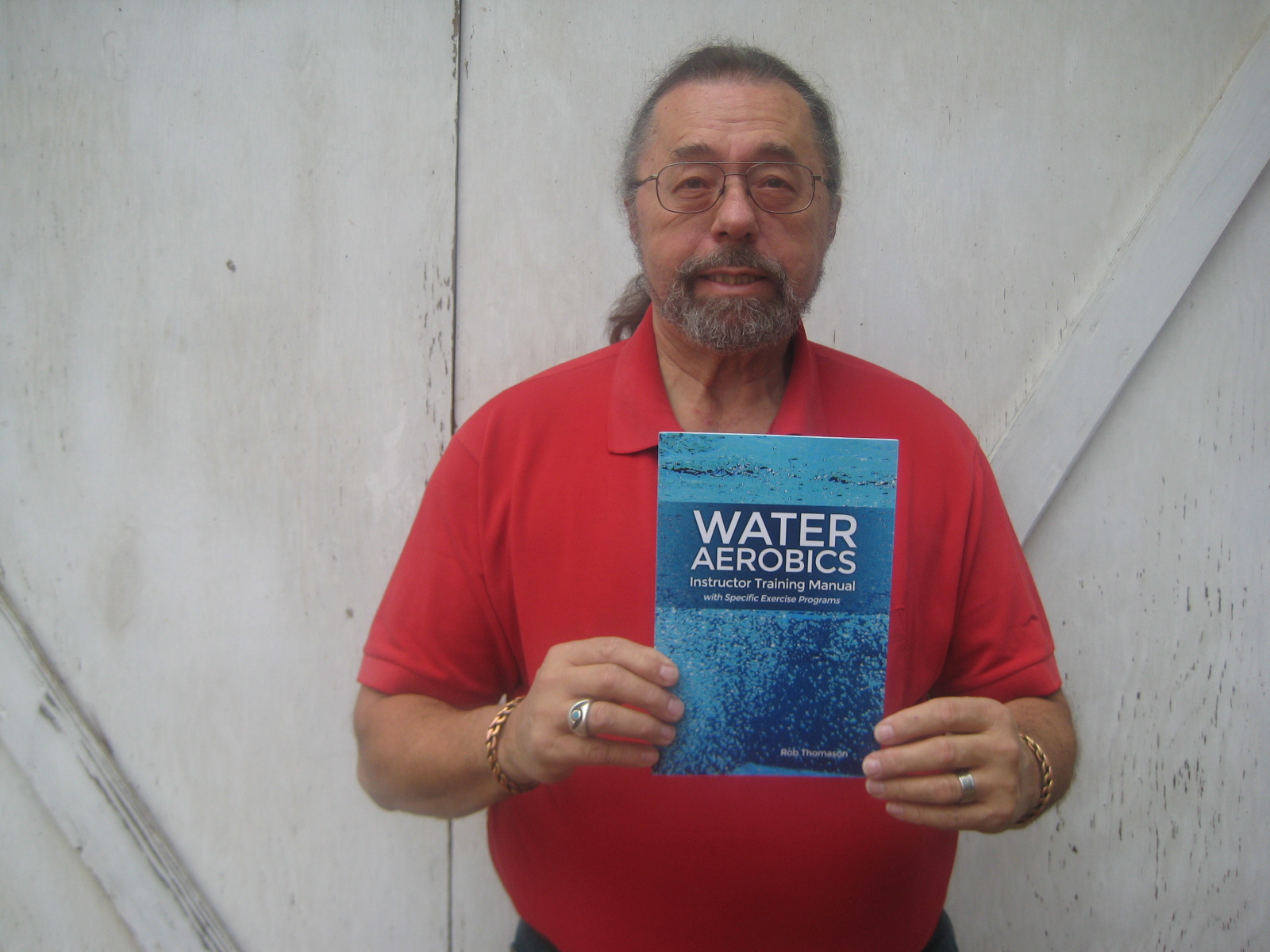 "As an author, writing a book for the first time, an instructional manual no less, there were many challenges that came with this project.  But, thanks to the staff at Dorrance Publishing who patiently worked with me, I was able to complete this manual that showcases the content in an accurate, presentable, and professional format that my readers can follow.  I do thank those individuals at Dorrance who kept me up-to-speed on my manual's progress and who worked with me to ensure that all corrections and edits were made to help maintain the integrity of this book which can benefit so many people.  Water therapy/fitness is a passion of mine and this manual is my legacy to others who share the same mind set. Thanks to Dorrance, this legacy will continue on in helping others who have a need for what water can give for maintaining a quality of life."
– Rob Thomason, Water Aerobics: Instructor Training Manual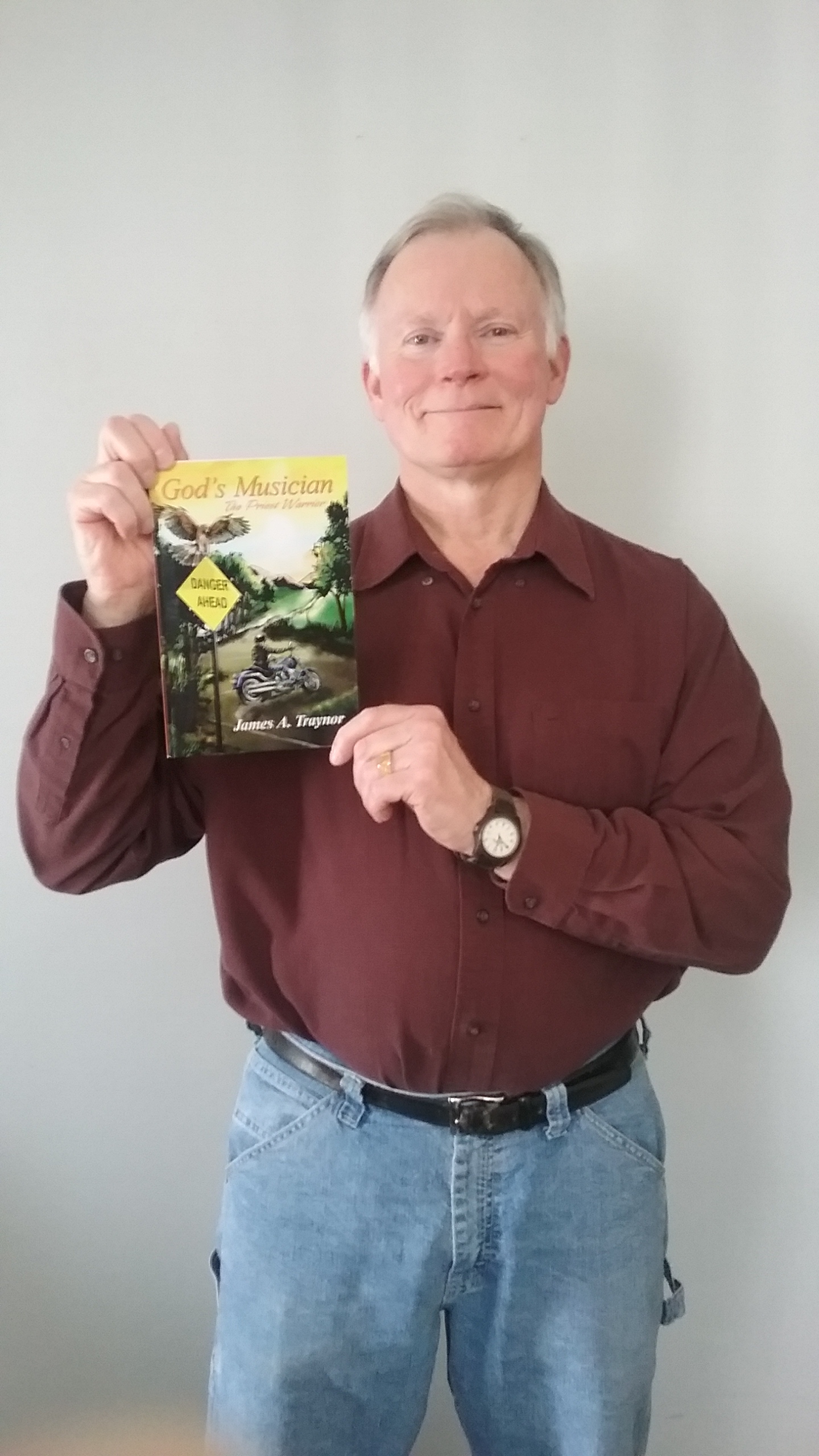 "Dorrance Publishing did a great job helping me get my book off the ground and into print. I really appreciate the helpfulness and professionalism of the Dorrance staff members as they helped guide me through this endeavor. Thanks!"
– James Traynor, God's Musician: The Priest Warrior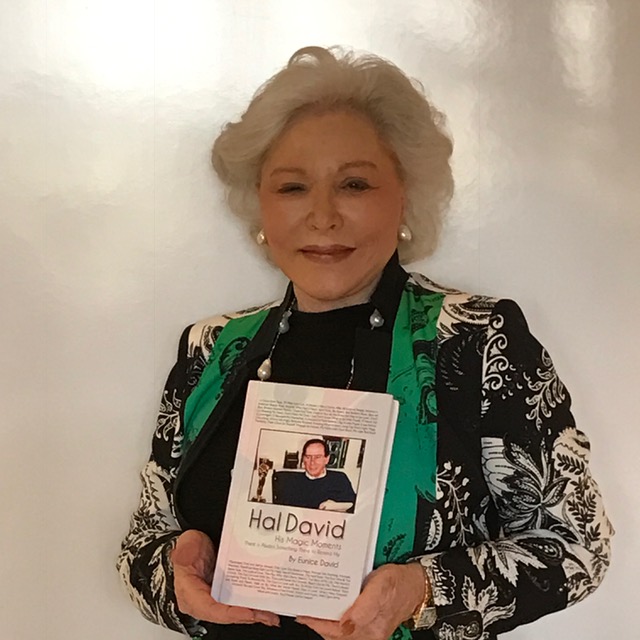 "The wonderful people at Dorrance Publishing held my hand throughout the process of seeing my book come to fruition. From the first draft, through the treasured first copy I received hot off of the press.  It was a great experience."
– Eunice David, Hal David: His Magic Moments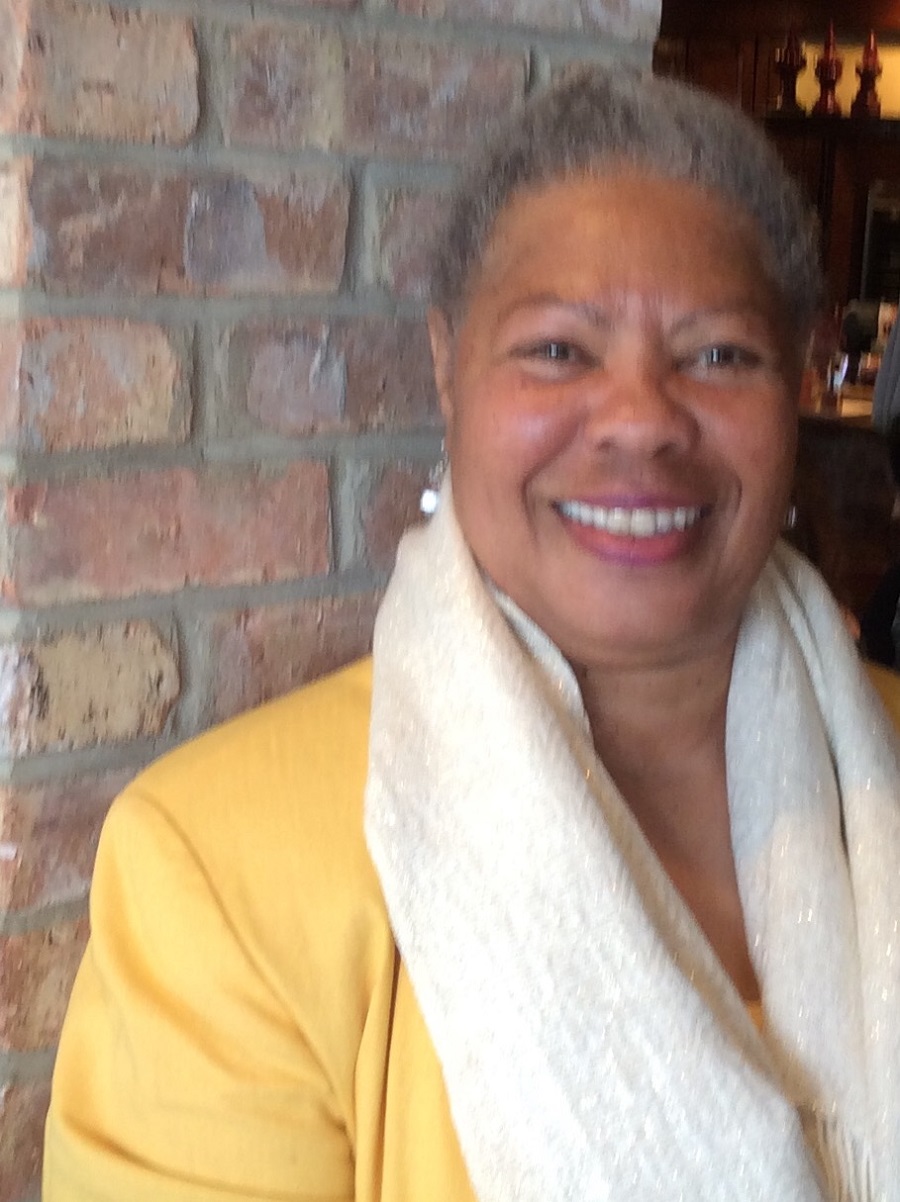 "Dorrance Publishing has helped me realize my dream of becoming a published author, not once, not twice, but now I'm pursuing my third work as author. The day I received my author's copy of my first book in September of 2015, I stared at my "hot off the presses" book in my hands as if I held a chunk of gold. Bound between the front and back well-designed covers was my chunk of golden "herstory" that I so cherished. I was empowered to say and write more as I saw that what I had to say was valued by Dorrance Publishing and its staff. Subsequently, when I received the author's copy of my second book in February 2017 with an eye-popping, beautiful design, I knew Dorrance and I had a positive relationship that would continue as long as I had something to write about. I acknowledged Dorrance and its staff in my books because this partnership has been part of a dream come true for me. I look forward to a long-lasting collaboration with Dorrance on other quality endeavors."
– Merredith F. Perkins, Ph.D, Hi, It's Me – A Memoir by Toismom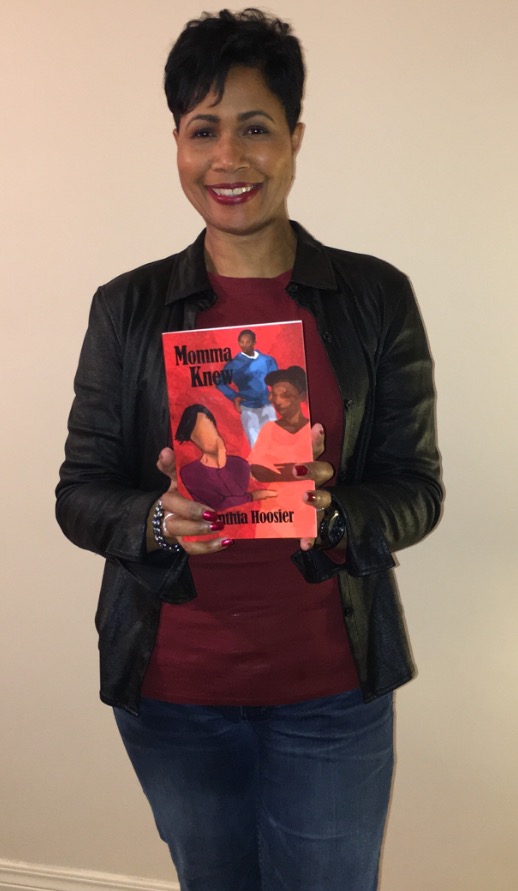 "Working with the wonderful team at Dorrance helped me make my dream of becoming a published author come to life! They showed patience and provided a positive experience that truly made this a satisfying accomplishment for me!"
– Cynthia Hoosier, Momma Knew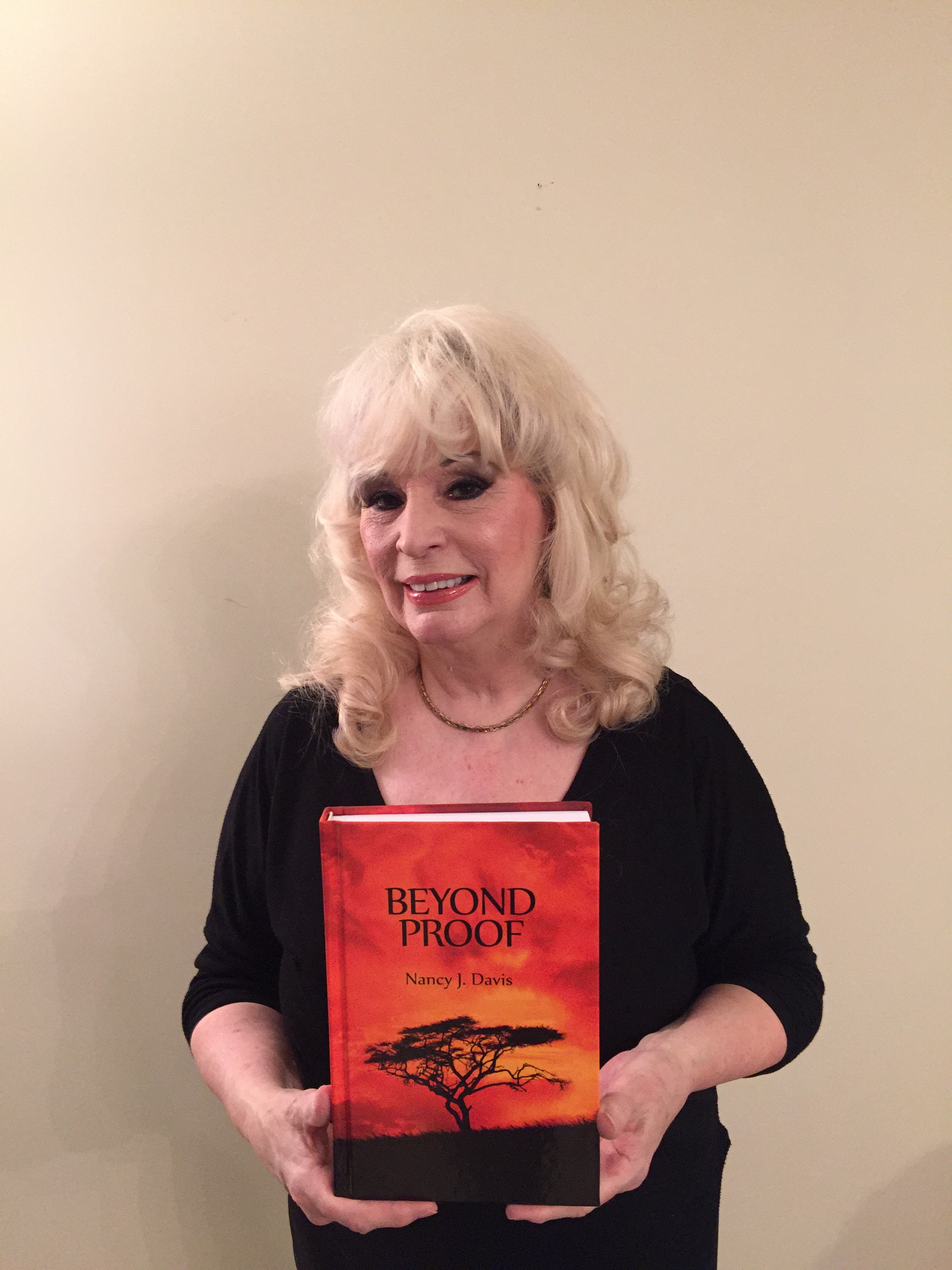 "As a writer, it's one thing to take the time and effort to write a book but quite another to find a publishing company that publishes your 'masterpiece' even better than you could have imagined.  Working with Dorrance on all four of my books has truly been a great experience. Thanks Dorrance.  Your staff made it all so easy.  They are the best!"
– Nancy J. Davis, Beyond Proof
"Dorrance provided an amazing publishing experience for me. I was given personalized attention and my representing agent was easy to work with and thankfully proved to be very patient. I received encouragement and I felt genuine respect. I would highly recommend Dorrance Publishing."
– Judy Boehm, Spacebabies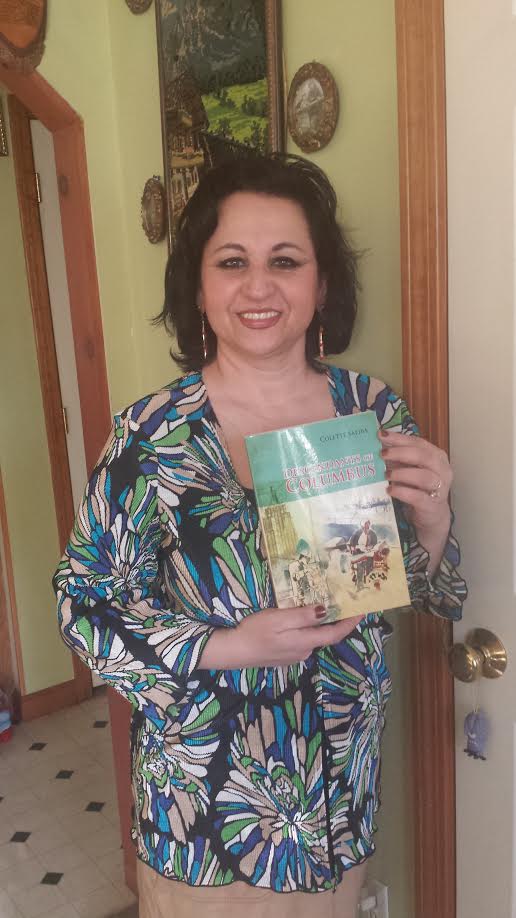 "Dorrance Publishing has helped me publish my book and bring my skills to readers. Dorrance Publishing shows great care for writers."
– Colette Kotoch, Descendants of Columbus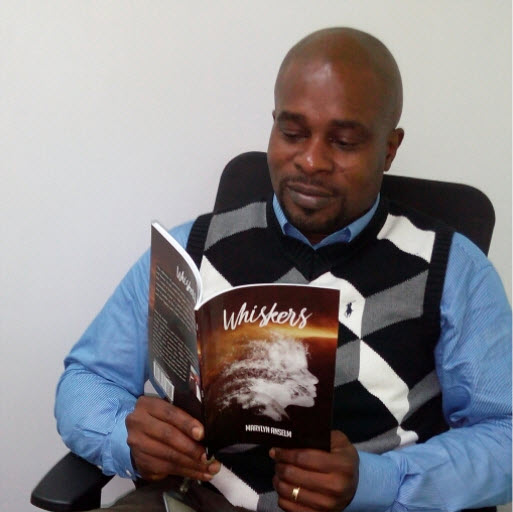 "By writing 'Whiskers' I found in the Dorrance Publishing team an equal partner who was willing to reveal to the world a voice that's best liken to a whisper in the dark. One that's profoundly ignored yet uncommonly real."
– Anselm Eme, Whiskers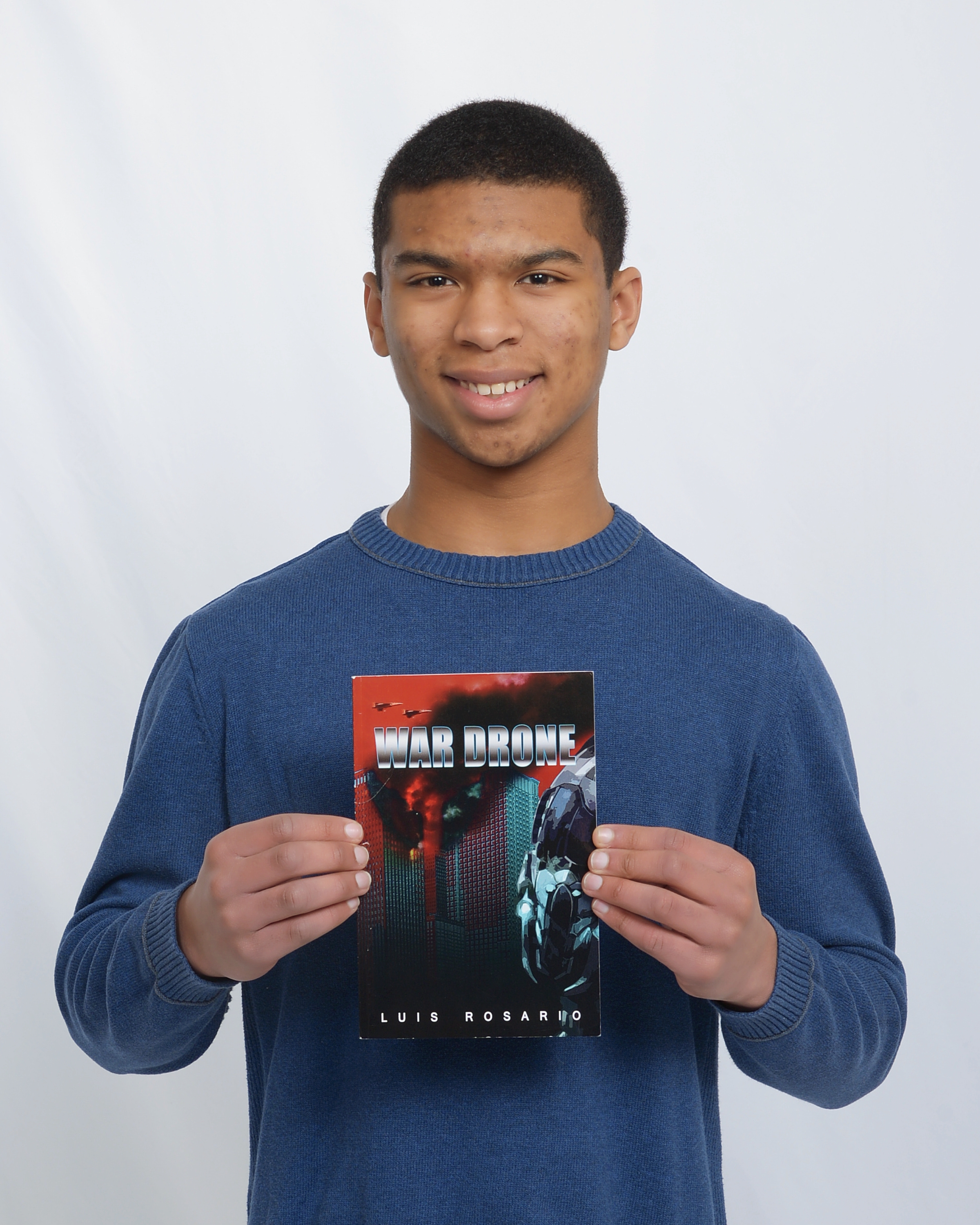 "I've enjoyed writing stories all of my life and Dorrance Publishing has helped me get my ideas out to the public. Their staff constantly guided me step-by-step throughout the publishing process. Because of Dorrance's nearly 100 years of experience, it's no wonder my dream of book writing became a reality."
– Luis Rosario, War Drone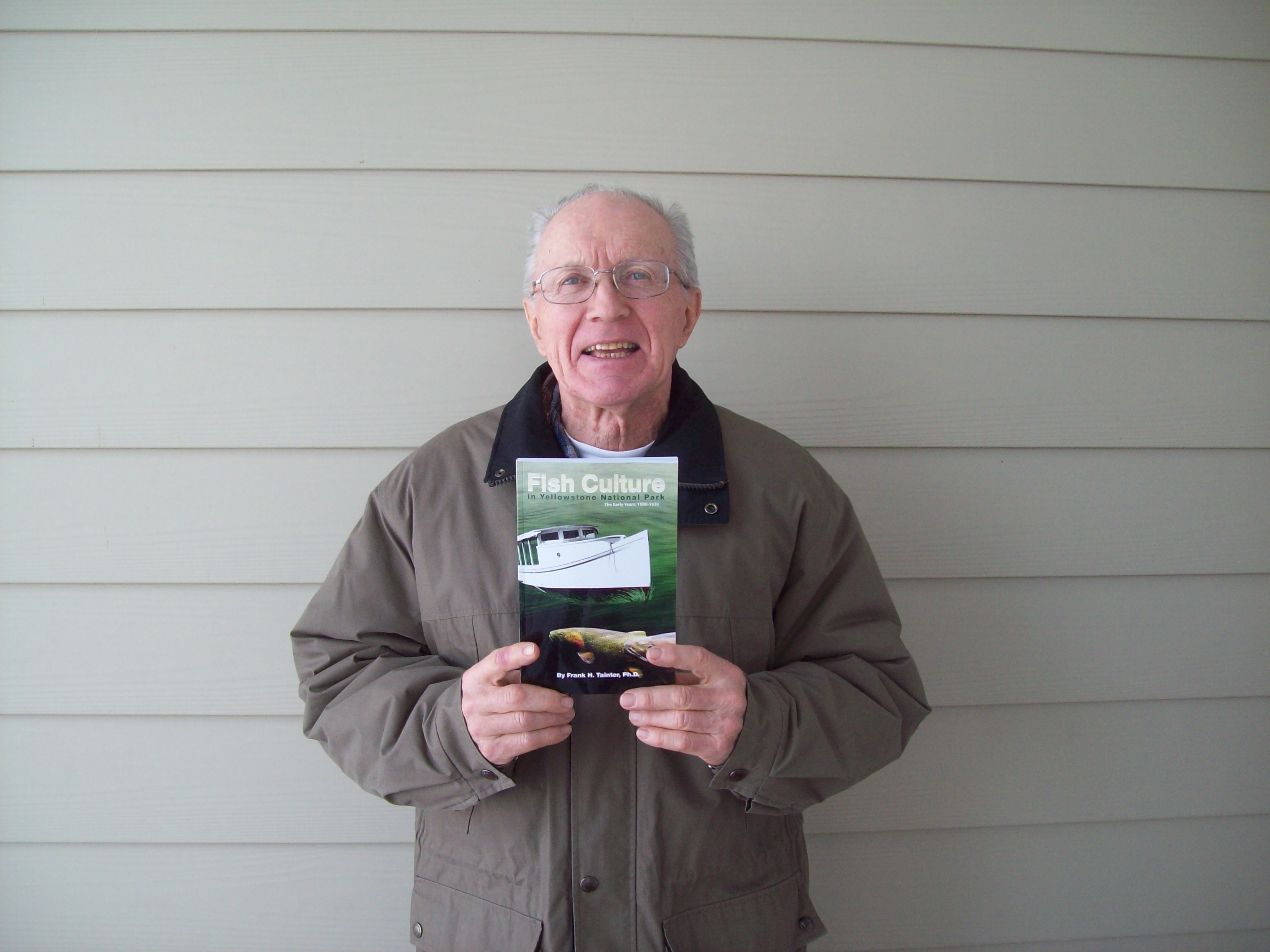 "I initially sent two manuscripts to Dorrance and received a positive response for both in a matter of a few days. I decided to publish 'Fish Culture in Yellowstone Park – The Early Years' first as it was a difficult historical/scientific work and would need a lot of layout and editorial work. I was impressed by the speed with which the editor reviewed the manuscript and sent it back for my concurrence.  As the manuscript neared completion, the managing editor was very patient and gave me many chances to review the changes and corrections. Cover designs and interior layout (there were a lot of pictures) were excellent! Now I look forward to the publication of my next book, a novel."
– Frank Tainter, Fish Culture in Yellowstone Park – The Early Years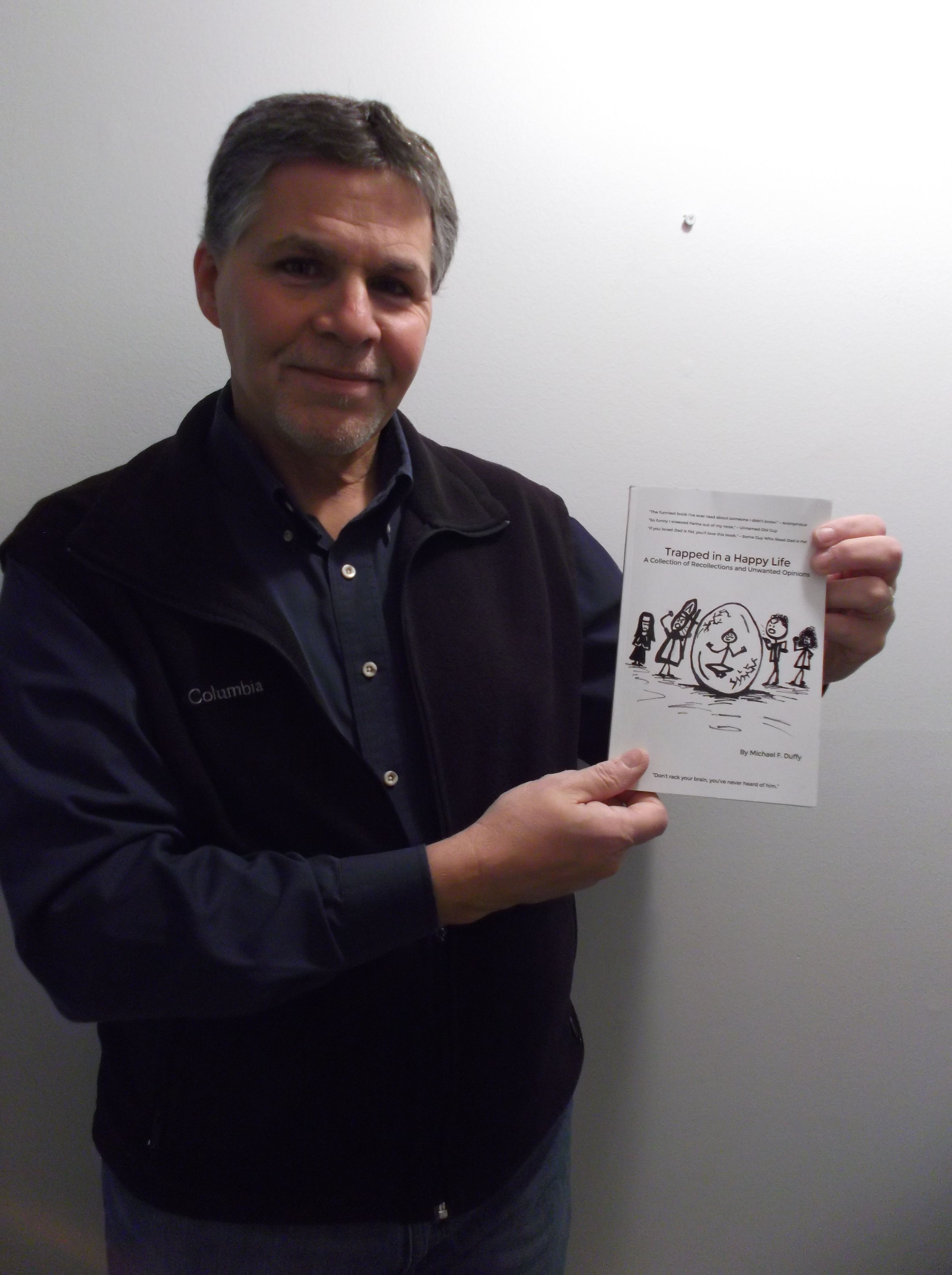 "As a first time author, I had heard numerous horror tales about publishing companies. I chose Dorrance Publishing and I am certainly glad that I did. Dorrance assigned one of their staff members who helped guide me through the entire process and answered every one of my questions. As a result, I became a published author within a year.  I am working on a second book and will be eager to work with Dorrance again."
– Mike Duffy, Trapped in a Happy Life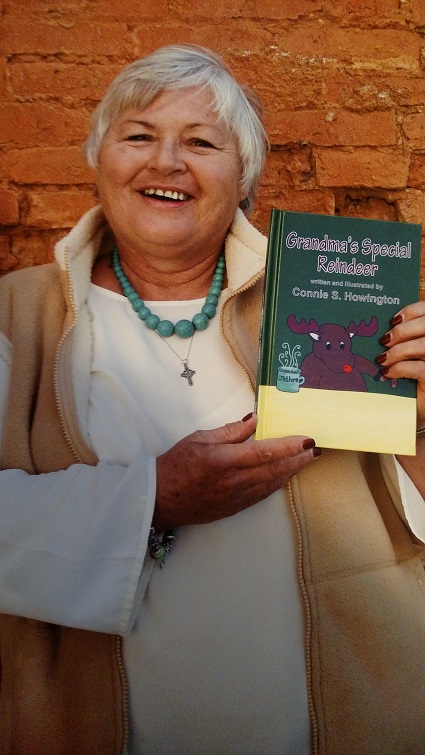 "With no experience in the publishing industry, I completely relied on the expertise of Dorrance Publishing. Their helpful staff guided me through every step of the project. I am very proud to be in the company of being a published author with Dorrance Publishing."
– Connie S. Howington, Grandma's Special Reindeer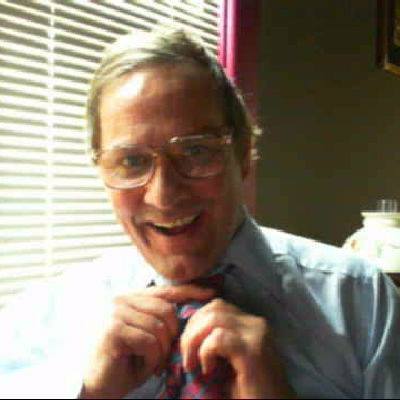 "My experience with the Dorrance Publishing staff was always very professional, helpful and kind. My Project Coordinator couldn't have been more kind. Also, everyone else was so kind from the very beginning.  If I write another book, I would like Dorrance Publishing to publish it!"
– Dennis Hill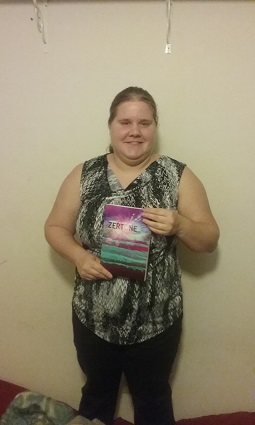 "My name is Amanda Rivers and I am an author. I had a great experience with Dorrance during the publishing process. All of my questions were answered in a timely manner and it was done so professionally. They provided me with all the information I needed to publish my book and they helped me through all of the steps. When I asked for something to be mailed to me, they had no problem with my request. My free copies of my book look great! I love the cover design. I would definitely use Dorrance again if I have future books."
– Amanda Rivers, Zertone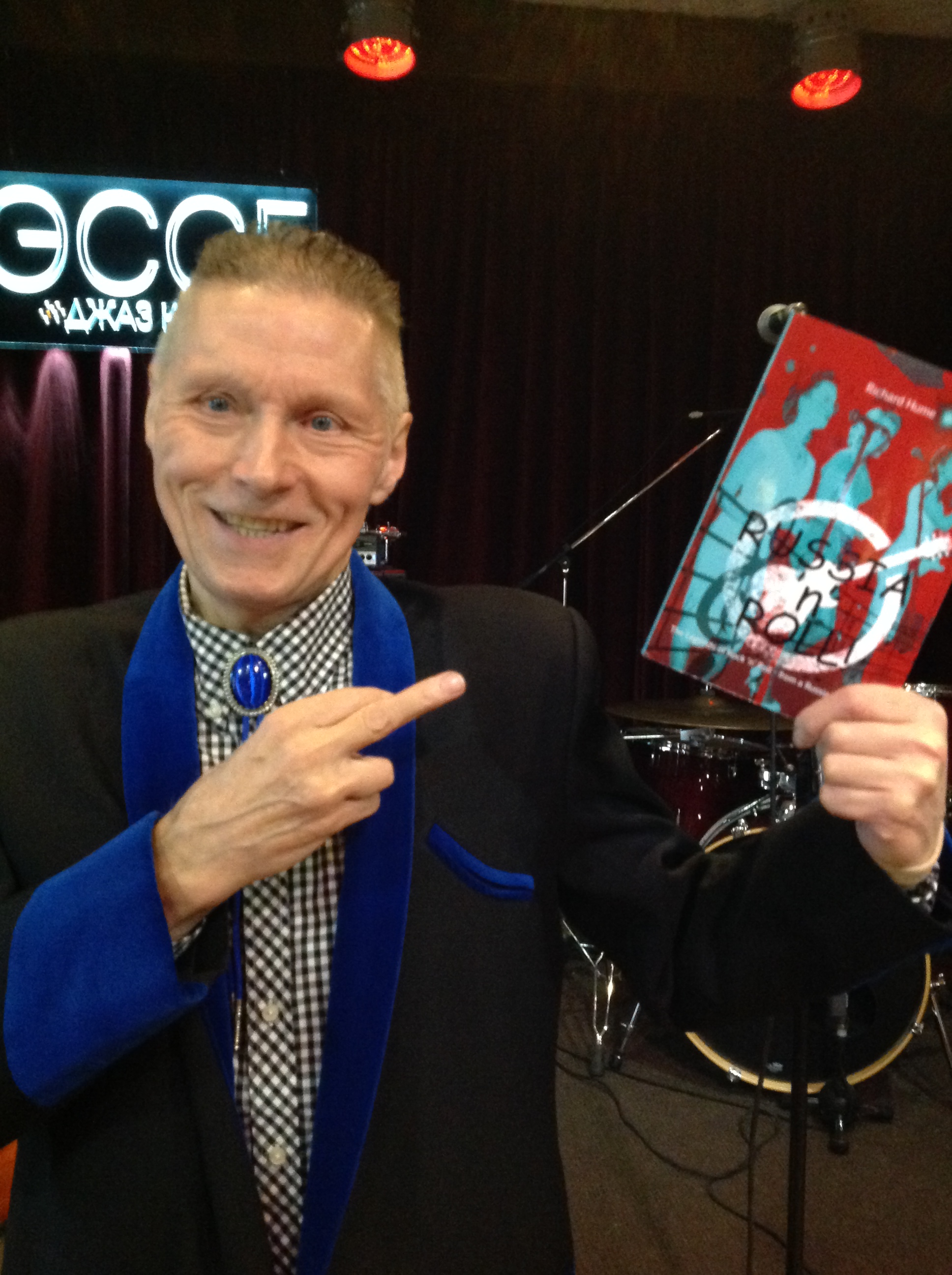 "Working with Dorrance Publishing was a very interesting and exciting experience for me. From the beginning of the book publishing process with them, they gave me great advice and help all along the way. At the same time, they gave me the freedom to make my own choices as we moved along. They were professional, helpful and friendly. I am delighted with the finished product, which is my book about Rock'n'Roll. Their willingness to publish a book written by an Englishman living and working in Moscow, Russia, sort of confirms their global outlook when it comes to publishing!"
– Richard Hume, Rock'n'Roll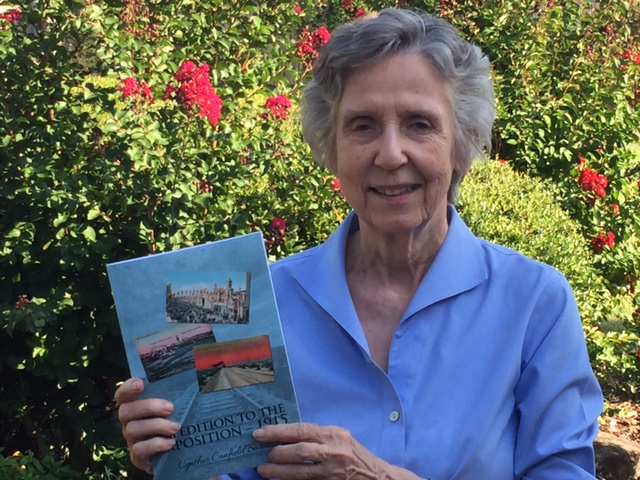 "Expedition to the Exposition is based on a family event to the 1915 San Francisco celebration of the Panama Canal.  After searching through libraries and book stores for a company that might print their collected post cards in color, Dorrance was my first choice.  All who have seen my first copy say they have been on the trip with them!  I love my beautiful book!"
– Cynthia Barnes, Expedition to the Exposition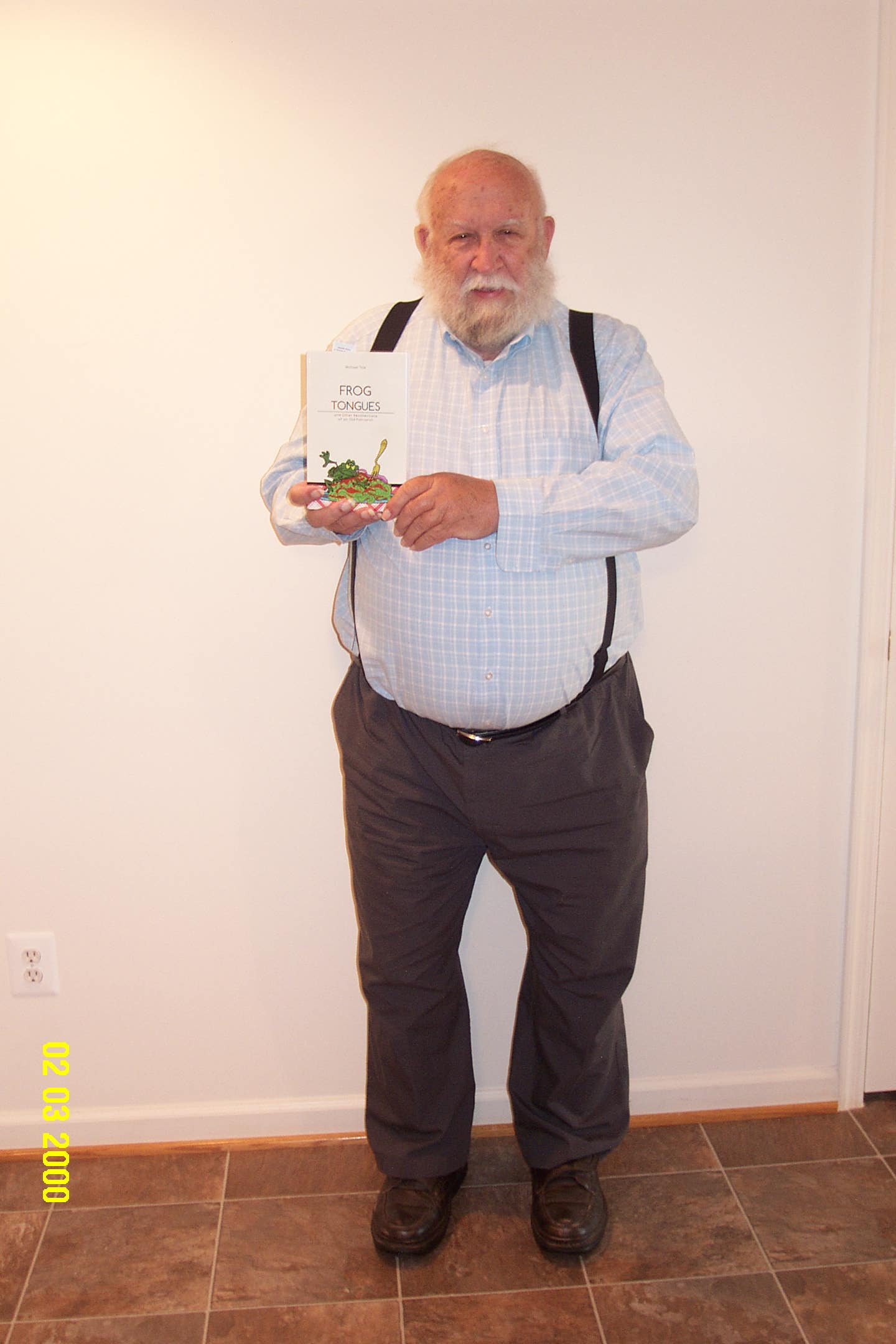 "A decade's work, the manuscript for 'Frog Tongues,' sought a publisher.  Dorrance was my pick:  I have other of their books in my library.  Our working relationship was wonderfully rewarding, friendly, professional, and the finished quality is quite well above expectations.  A 'Frog Tongues II' manuscript is now ready.  Would I go with Dorrance again?  You bet!"
– Michael Toia, Frog Tongues and other Recollections of an Old Patriarch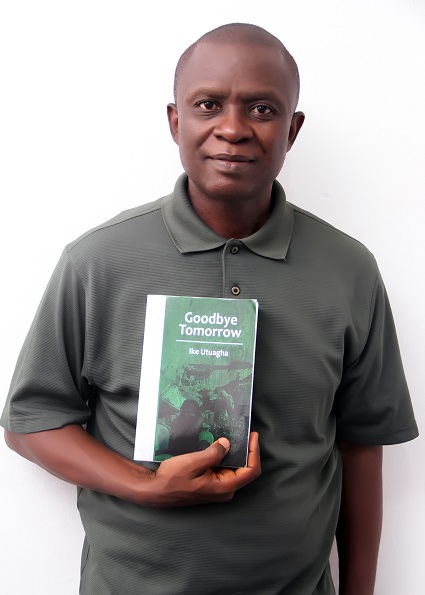 "Dorrance Publishing made my efforts at publishing my book, 'Goodbye Tomorrow' a great delight. I felt at home and familiar with every staff member that came along the line, even when I hadn't met any of them before. I don't really know how each of them did it. But I think it has to do with having a beautiful team that understands the goals of the organization and who actually know how to achieve them as they plunge themselves into the work with a high sense of dedication, commitment, and great zeal. They were all so friendly!"
– Ikechukwu Utuagha, Goodbye Tomorrow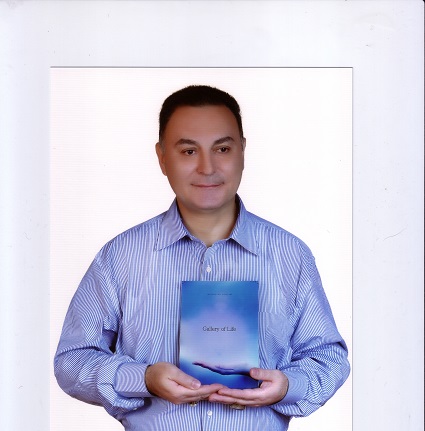 "Dorrance Publishing is the best place for your miracle hearts and minds and reflection of your inner thought. Where there is a wish, there is a way at Dorrance Publishing Company. Honesty and confidence and being kind is visible at Dorrance Publishing staff. The staff at Dorrance Publishing has been professional during the process of publishing of my two books, 'Gallery of Life' and 'Double Thought.' Dorrance Publishing has helped me became published author. I would definitely recommend Dorrance Publishing to other authors."
– Mirfarhad Moghimi, Gallery of Life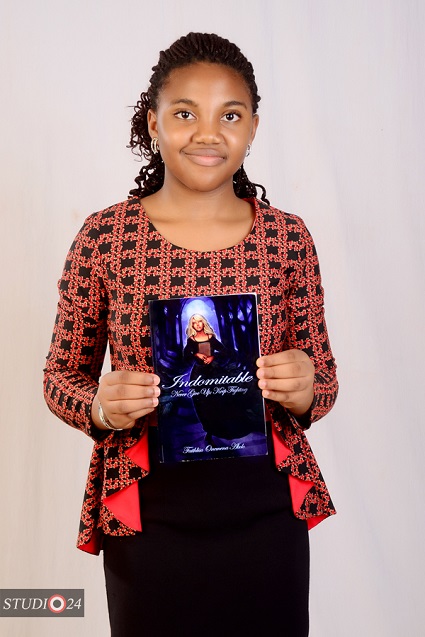 "I have thoroughly enjoyed working with the very collaborative and professional people at Dorrance Publishing. The Dorrance customer-focused services went beyond my expectations and I appreciate the hard work and effort they put into the publishing of my book. My publishing experience with Dorrance has been a combination of guidance and reliance. Dorrance is indeed a great publishing company and I will accept and I will accept an offer to visit and meet with these amazing people. Thank you Dorrance for treating me like one of your own."
– Faithlisa Abolo, Indomitable: Never Give Up; Keep Fighting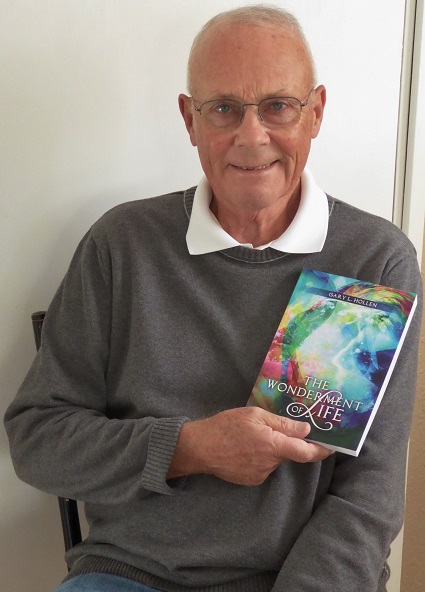 "It is my pleasure to give highest kudos to Dorrance Publishing Company regarding the experience I had in having my novel published. After an inquiry about Dorrance's desire to publish my novel, 'The Wonderment of Life,' and a subsequent submission, I was informed that they were interested.  What followed was a thorough process that walked me through the steps necessary to have my book published to include three opportunities to change any of the wording and punctuation as well as an opportunity to offer input as to how I wanted the cover to look.  All options of how the finished product would look were offered to me. Having recently received the author copies I am happy to say that I am completely satisfied.  My Dorrance contact was very professional and thorough in her efforts to guide me through the publication process.  I am happy to say that this experience is the most satisfying experience that I have had in the four novels that I have had published. I would recommend Dorrance Publishing Co., to anyone that is considering having their novel published."
– Gary Hollen, The Wonderment of Life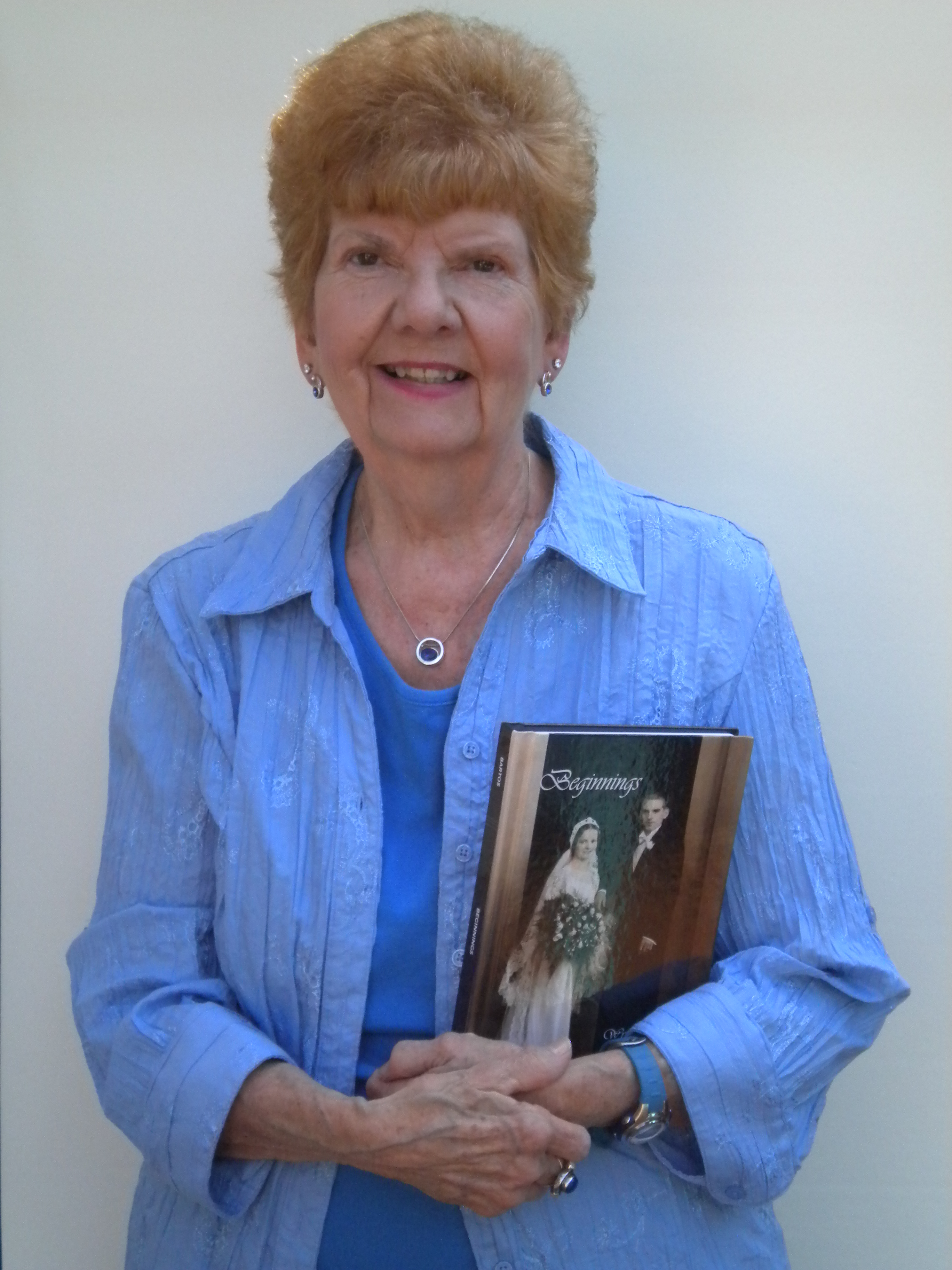 "My New Year's Resolution for several years has finally been achieved.  I finished my novel  'Beginnings' and had it published.  Thank you for making this possible.  Dorrance Publishing personnel are very helpful and congenial.  It is a pleasant learning experience."
– Jean Bartos, Beginnings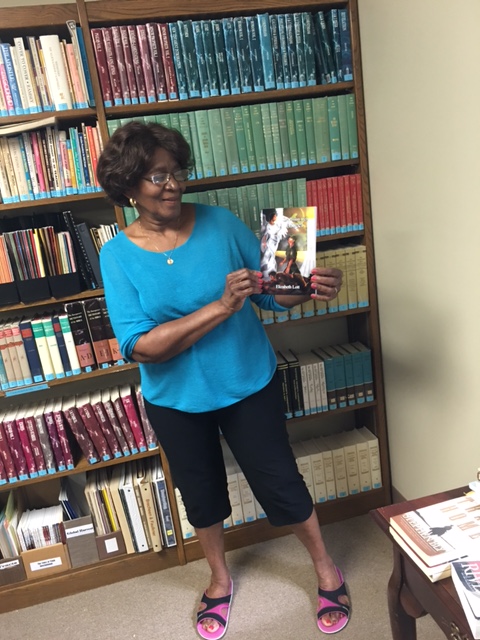 "For as long as I can remember, I have always wanted to be a writer, but LIFE came first—two children and a husband with a military career. It was always time to move here, there or yon. Then came retirement and not much to do or many places to go. So my desire to be a writer became stronger than it was when I was much younger. I started writing and writing, after I had written enough for it to be called a book, I decided to try and get it published. Well, I am so glad I found the phone number for Dorrance Publishing Company in the Jackson Mississippi telephone book. The staff at Dorrance has been so helpful, so kind and so patient. My first manuscript was deplorable, but they gave me many chances to clean it up and now I am a published author. Thank you Dorrance Publishing Company!!!"
– Wilma Jones, Elizabeth Lott {The Prison Cell Angel}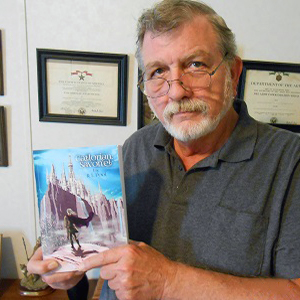 "After thirty years of promising myself and my family that I would publish the stories they'd heard and read, I finally decided to put my faith and trust in Dorrance Publishing to see it through. That trust was not wasted. The professional attitude, the timely assistance and the finished product was definitely worth the wait. The friendly yet professional staff read, edited, gave me positive feedback and created my first story with a "Let's get this done together!" attitude. They seemed more invested, at times, than I was in that their advice and constant communication with me was directed toward getting my vision to the reader. In my humble opinion, you can do no better than Dorrance for seeing your project to its fulfillment."
– R.L. Pool, Catlorian: Savon'el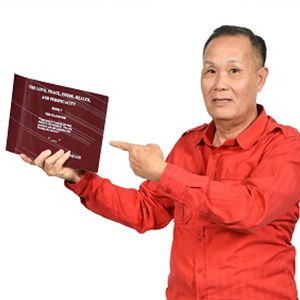 "Dorrance Publishing has helped us become published authors. We thank you all with all our hearts."
– Ninh Loi, The Love Peace, Inside, Health and Perspicacity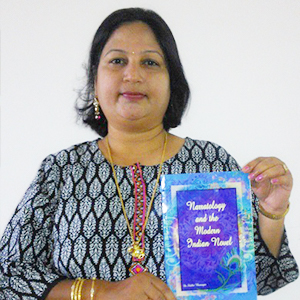 "It has been a truly fantastic experience of collaboration with Dorrance. I am immensely thankful to the entire Dorrance team for publishing my book 'Narratology and the Modern Indian Novel.' Their excellent commitment and approach epitomizes professionalism and courtesy.  Implementing the ideals and vision of the legendary icon `Gordon Dorrance.' I wish them more success and glory in their future projects. I hope to continue to publish more books with Dorrance."
– Dr. Shikha Bhatnagar, Narratology and the Modern Indian Novel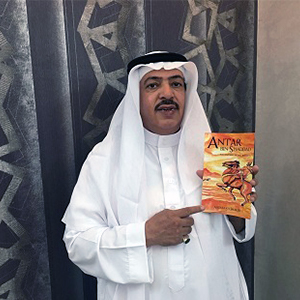 "I would like to thank Dorrance Publishing for helping me make the people in the western world know about this legend."
– Abdulla Shaker, Antar bin Shaddad: The Father of All Knights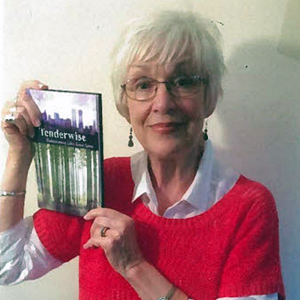 "As a first-time author, my confidence was encouraged from the first inquiry.  I was greeted and guided, and encouraged by each of the staff's personal responses and timely notices that were communicated with each phase in the publishing process.  The Dorrance Experience is educational and exciting."
– Joan Nedau, Tenderwise
Active duty military
"The entire staff at Dorrance Publishing was not only professional and thorough, but extremely friendly.  I'm very excited that my children's book, 'The Adventures of Cookie and Oreo,' is finally in print!  Thanks so much for making the experience so painless for me."
– J.C. Parker, The Adventures of Cookie and Oreo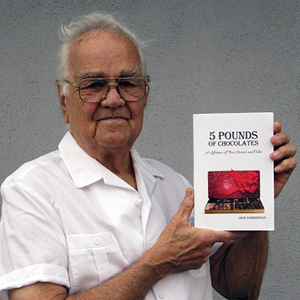 Designer on the first computer in the world using a computer chip
"It took a heroic effort by the Dorrance staff to edit the many stories in my book. They took a lifetime collection of memories and stories and created a book that I am very proud to share with the world."
– Jack Passerello, 5 Pounds of Chocolate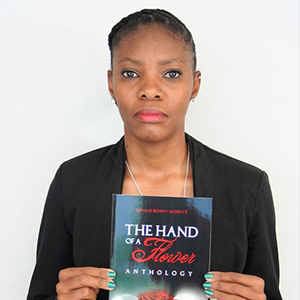 "Is it destiny? Anyway, it is extremely rare for feet to lead their owner to the right path. On looking at my feet today, I truly guarantee that they have been touched by God to direct me to Dorrance Publishing's floor. That is why not all publishing houses stand almost one hundred years in operation. I am all tears of joy, appreciation and applause to all at Dorrance for bringing into sheer and unique realization of my dream of holding my published anthology in my hands."
– Bonani "Bonny" Monnye, The Hand of a Flower Anthology
"Thanks to the grace of God and the capable staff of Dorrance Publishing, I have now published "Life, God's Plan, The Wonder of It All". Even though the computer is not my strong point, Dorrance Publishing worked tirelessly through the tedious process of editing and cover designing, encouraging me with every step of the procedure.  Their effort has enabled me to fulfill my dream of producing an inspirational book for the next generation.  I recommend the Dorrance Publishing Co. to any aspiring author."
– Helen Goldie, Life God's Plan, The Wonder of it All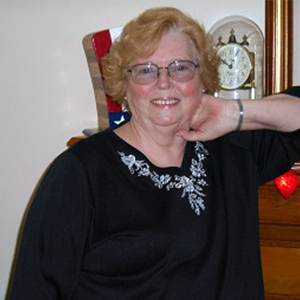 "Right from the very beginning, the personnel at Dorrance Publishing were very helpful in explaining the procedures required to publish my book….  Every step through the process was done in an orderly fashion with no difficulties."
– Wanda F. Istenes, Manuel: A Novel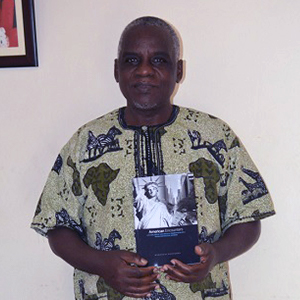 "I found the staff I worked with at Dorrance Publishing flexible, trustworthy, accommodating and professional. They fully manifested what they profess on their website. Our interaction was characterized by utmost mutual respect, credibility and efficiency. I certainly recommend Dorrance to anyone keen on publishing his or her work."
– Mukotani Rugyendo, American Encounters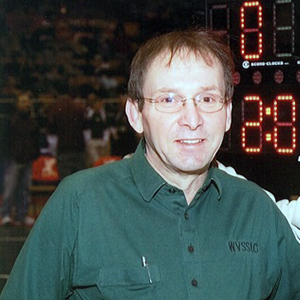 "Dorrance afforded me the opportunity to publish my memoirs. The staff members I teamed up with were not only professional, but also acted as my 'cheerleaders' throughout the entire editing and publishing process. They were the best! I would highly recommend Dorrance Publishing to any aspiring author. In fact, I have already done so."
– Dr. Bill Welker, The Sparrow's Spirit: A Champion Wrestler's Lifetime Reflections on Prayer and Perseverance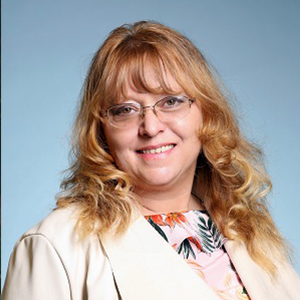 "I have been pleased with Dorrance Publishing.  They know that quality comes from proper nurturing of a work.  Thank you Dorrance Publishing Company."
– Karen Saylor Johnson, The Occurrence of Revelation: A True Story of a Close Call Against the Secret Antichrist Organization and the Near Earth Flip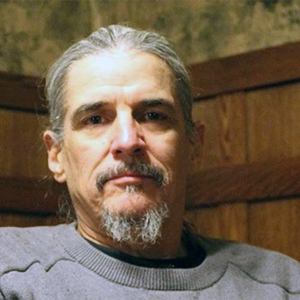 "The staff at Dorrance exceeded my expectations in all respects, the finished book is indeed first rate quality, thanks to all involved."
– Joel D. Harris, The Truth of Immanuel: The Second Attempt to Kill Christ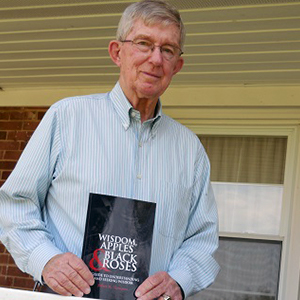 "Throughout each phase of publishing Wisdom, Apples & Black Roses, the Dorrance staff could not have been any more courteous than they were in responding to my lack of knowledge about getting published.  The professional editing, cover design, and attention to detail was superb."
– Robert M. Thompson, Wisdom, Apples & Black Roses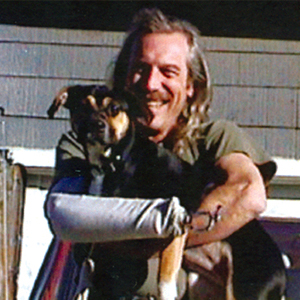 "On behalf of myself and a lot of friends, both personal and professional, they like what they see! Also, in the tedious yet very professional help I received through editors, and different phases of publication with Dorrance Publishing. Enjoy and thank you!"
– Andrew Elder, Life, As I Know It.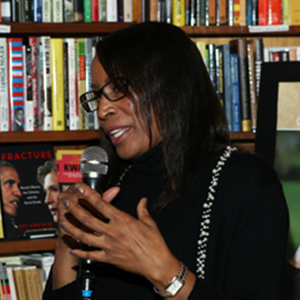 "My entire experience with Dorrance Publishing has been remarkable. At every touchpoint, I have experienced professionalism and care. Dorrance has helped one of my biggest dreams come true, which was to be a published author. From start to finish, the editing process was painless-Dorrance would follow up with me regularly, to make sure that I would meet deadlines given during the editing and publishing process. I will be forever grateful to Dorrance for believing in my work and for publishing my book with such beautiful quality and care."
– Andrea Williams, Dear Life, Here I am. Sincerely, Andrea Lynn Samuels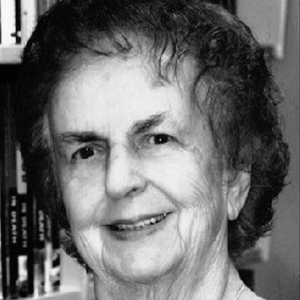 As a travel writer, she has contributed to several blogs and to publications including The Los Angeles Times, International Travel News, and Mature Lifestyles.
"Authors are anxious about a variety of things when it comes to having a book published.  I am no exception, but was delighted to find prompt and positive responses from all members of the Dorrance staff.  This professionalism means I will have my other books in this series published by Dorrance as well."
– Chloe Winston, Belize Barter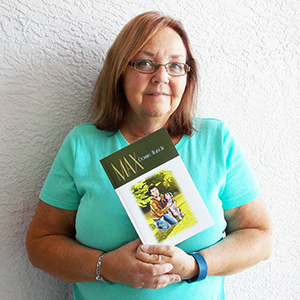 "I found Dorrance Publishing through a writers' magazine and their variety of offers intrigued me. After contacting them about my book, they knew automatically what direction was needed to get my book on the market. They offered advice and considered my suggestions and we came to a very happy conclusion. I know there are other self-publishers who are eager to 'get your book on the market', but believe me, they come no where near the quality of product you'll receive with Dorrance. I know. I tried another first and was extremely disappointed. Dorrance made the huge difference in how my book will appear to the public."
– Margaret Brennan, Max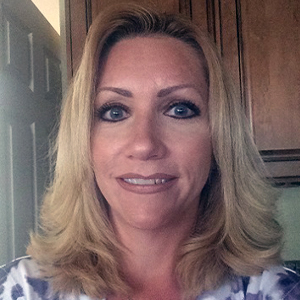 "It was a pleasure publishing my book through Dorrance. Everyone who worked with me during the process was polite, responsive, and quick to get back with me. I found the process to be exciting and stress free. I would definitely recommend Dorrance to other authors."
– Dr. Helen Ramirez, The Miniature World of Ramona Robinson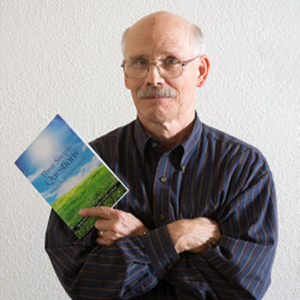 "The staff at Dorrance Publishing has always been totally supportive, courteous and professional during the process of publishing my book. The book is my first so I was nervous and I had no idea how to proceed, and they took care of everything efficiently and keeping me informed along the way. The book itself is a guide to spiritual advancement and is based on my own experience. The finished product has a good appearance and looks very professional. I am thrilled!"
– Charlie Horton, Three Simple Questions: Being in the World, But Not of It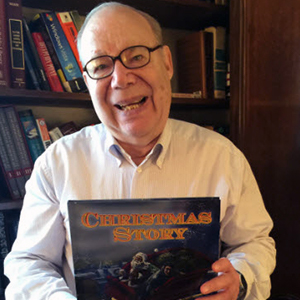 Named Educator of the Decade for his experimental use of children as teachers.  Holds five patents in computer systems and has developed the means to create a sentient "thinking computer."
"Christmas Story is a retelling of Clement C. Moore's A Visit from Nicholas. The staff was very helpful and professional. And the book came out beautifully illustrated and designed. I am very pleased with the result."
– Richard Sills, Christmas Story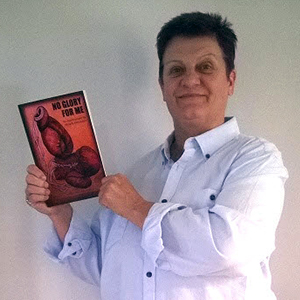 Became the first registered professional female boxer to fight in Australia and won three major kickboxing titles between 1992-1993.
"To all the staff at Dorrance Publishing, thank you so much for the amazing job you have done on my autobiography. It was fifteen years in the making before I approached Dorrance and to finally hold the finished product in my hands was an incredible experience! I will gladly recommend you all to anyone who dreams of one day publishing their own work. Again, many, many thanks."
– Michelle Leigh, No Glory for Me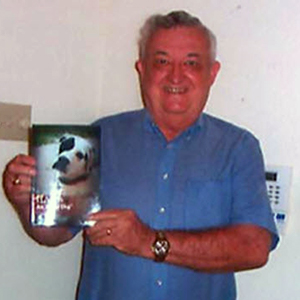 "As a retired Air Force Colonel, fighter pilot and engineer who also founded and ran my own environmental consulting firm as President and CEO for 18 years, it gives me great pleasure to be able to recommend Dorrance Publishing Company. I have been impressed and totally satisfied with the courteous and truly professional services provided by Dorrance Publishing during the publishing process of my book Hank, An "Angel Dog".  Dorrance not only met my expectations but greatly exceeded them in all aspects of the publication process of my book.  Since actions always speak louder than words, and due to the extremely positive experience with my first book, I plan to submit my second manuscript to Dorrance for consideration for publication in the very near future. If accepted, I know exactly what outstanding professional services I will receive from Dorrance Publishing Company."
– Col David O. Scheiding, USAF (Ret), Hank An "Angel Dog"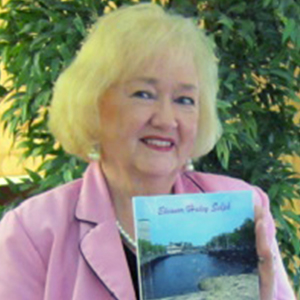 "I am a recently published author with Dorrance Publishing Co. My experience from submitting my manuscript to progressing through the various stages of production, printing and promotion, has been a pleasant and superb experience. Also, all of the personnel have been professional. I recommend Dorrance Publishing to anyone that believes they have an interesting fiction or non-fiction story to tell."
– Eleanor Haley Selph, Hamburger & Milkshake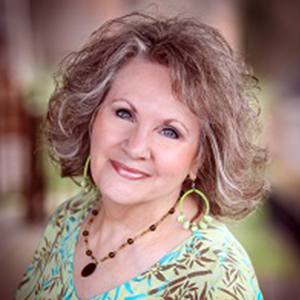 During the 1970s was a singer-songwriter and cut two record albums, Mother's Prayers and What'll We Leave the Children?
"This has been an amazing experience for me. The entire publishing process has been done with such ease, and with people who genuinely care about my tiny novel. Perhaps the most  impressive has been the front cover. If the artist did not read the 'farm chapter' in the book, you would never know. The rendering of the soft, country scene is captivating, and the tiny red rose in the lower right of the cover is like the cherry on top of an ice cream sundae. Should I ever have another novel that runs through my head and onto paper, I will be using this publishing service to present the book. I have a friend who lost her son some years ago, and each year it is a painful 'birthday' for her. This year I emailed the front cover to her on that day, and she left it up on her computer all day, occasionally stopping in for the peace she felt when looking at that picture."
– Judy Godfrey, Finding Rose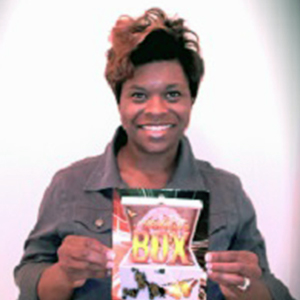 "My book evolved from a personal journal. I reluctantly shared some of the things I wrote with others. In that moment, I realized that authentic penmanship inspired the listening ear. Dorrance was one of those ears and remained by my side with professionalism, patience, support, and guidance along the way."
– Renee Collins, Alabaster Box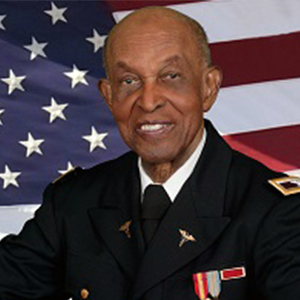 "The books arrived and have made a 95-year-old author very proud! Thank you for every detail of this process that you managed with such grace and ease. You never once let us down and your professionalism was always present. You've taught us a lot about the production process and you've managed the complexities from a novice, like me. Please accept my deepest thanks and appreciation for your support."
– Dr. Guillermo Airall, Retired Colonel, United States Army, Silver and Gold: Untold Stores of Immigrant Life in the Panama Canal Zone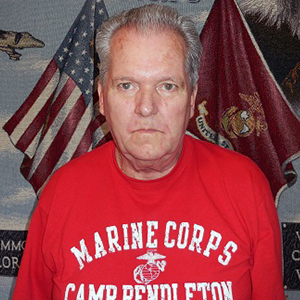 "I had always dreamed about publishing my own book, and I took great effort to select a reputable publishing house. My first choice was to be a publisher in the United States of America because I am a strong patriot of our great nation. The second reason for selecting Dorrance Publishing is that they had an affordable payment plan. The Dorrance team lives up to their reputation for intelligence and timely response. My book was like a dented automobile and by the time Dorrance worked things out with me, the dents are long gone and the car looks like new. I will use Dorrance Publishing to publish my second book, Broken Bridge. I simply love the work that went into the front and back covers. Dorrance Publishing makes you feel like you are part of their family, and I recommend them highly to anyone considering publishing and marketing a book. The Dorrance staff at large is of the highest quality in the United States."
– John Wesley Heide, Life Beyond the Scope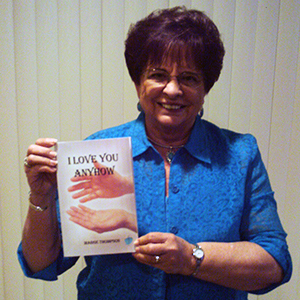 "I am pleased to send a huge "thank you" to the Dorrance staff members with whom I have worked, for your kindness and professionalism throughout the publication of my book, I Love You Anyhow.   It was after much prayer, and a bit of fear and trepidation, that I signed the agreement to place my literary child into your hands. Prayers answered – thank you! You have met and exceeded my expectations at every turn! I believe, with our partnership, I Love You Anyhow, will reach the audience for which it has been written, helping empower them to experience the blessings of an I Love You Anyhow kind of love.  You have not only helped my dream come true, but also those whose relationships will surely be healed and restored through the message of the stories in this book."
– Marge Thompson, I Love You Anyhow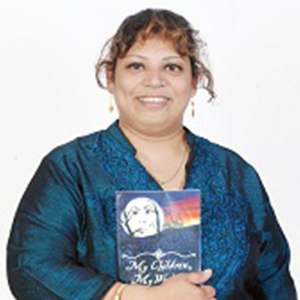 "Let me first thank Dorrance for giving me this platform to realize my dream of being a published author. It is a dream come true! Thank you Dorrance!! It has been a pleasure to be associated with Dorrance and I'm sure the Dorrance label and backing will stand me in good stead now and in the future. Your team has displayed exemplary professionalism in every aspect in the publication process. I am indeed grateful."
– Carol Pravin Sankhe, My Children, My World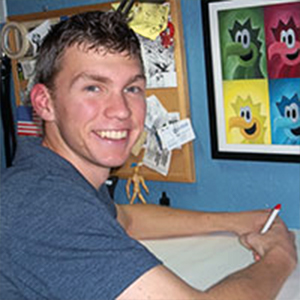 "As an author, your book is more than just a story, and Dorrance Publishing understands that. Their many package options and helpful staff made it possible for me to get my book printed. Dorrance doesn't stop at printing; they offer a selection of affordable marketing plans that help the author get recognized and make sales. Publishing my first children's book has been an excellent experience thanks to the friendly and caring service of Dorrance Publishing."
– Shalen Holt, Colors of Zaki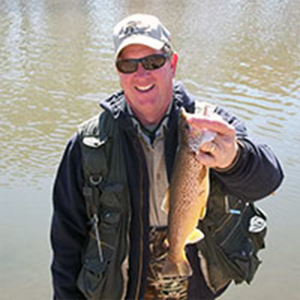 "Dorrance Publishing and its staff have been excellent in their professionalism, as well as immediate and accurate responses to questions that I had regarding book publication timelines and deadlines. I recommend Dorrance highly for authors seeking an excellent publishing experience."
– Mark A. Roberts, A Revolution is Coming…The Fourteen International Laws of Recovery For Our Infected Planet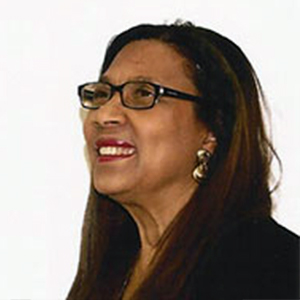 "My experiences with Dorrance Publishing have been marvelous. I have found the staff to be very professional and, above all, very courteous and kind. They have always been most accommodating to assist me in any way toward the successful production and publishing of my books. I continue to look forward to working with Dorrance."
– Verna Lewis Elgidely, A Man in Search of His Homeland, A Path to Freedom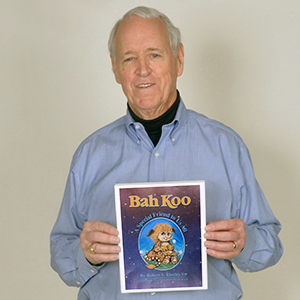 Holds a number of US Patents and Copyrights related to business, industry, entertainment, and education
"From my initial contact, I have enjoyed a very pleasant, professional and cooperative relationship with Dorrance Publishing. In our mutual pursuit to produce the best possible results for my project, they have always been understanding of my concerns, and been very quick to respond and implement changes that I have requested they make along the way. Self-publishing companies present a wonderful opportunity for authors to get their work published to share with the world, and, in my opinion, Dorrance Publishing Company is one of the best."
– Robert Rhodes, Bah Koo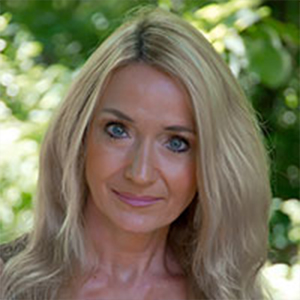 "Once again, let me say how very pleased I am with my book and with the outstanding professional services provided by all the great people at Dorrance Publishing. It has been a true pleasure working with all of you! In our new 21st century publishing environment, where the 'reading public' is hungry for independent authors and voices, Dorrance innovatively brings outstanding books to market and provides expert publishing services for some of America's new and seasoned writing talent."
– Teri Gay, The Wife Who Came with Workboots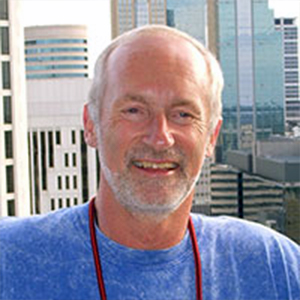 "Thank you Dorrance for helping me achieve a lifelong dream of being a published author. You have been with me every step of the way and I am forever grateful to everyone that has been a part of my journey. What a gift for me to leave to my grandson, Sawyer Bear."
– Richard Tepler, Walk with Me, Sawyer Bear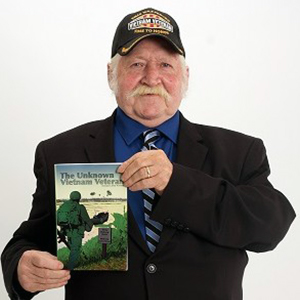 "With the courteous and professional support of the Dorrance Publishing staff, they have made my dream of writing my autobiography a reality. I thank the experienced and kind staff that made it possible for me to become a proud author."
– Donald Krimes, The Unknown Vietnam Veteran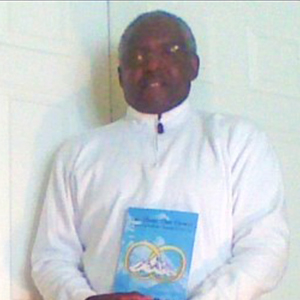 "The contract was followed as promised. The organizational representatives were always responsive to my questions or concerns. The author's assigned staff was adept communicators. The staff was courteous and professional. In the final analysis the publication from first contact to completion was a pleasure."
– Dr. Elijah Mickel, Two Plants One Flower: Presents and Problems: Choosing Perfect Love